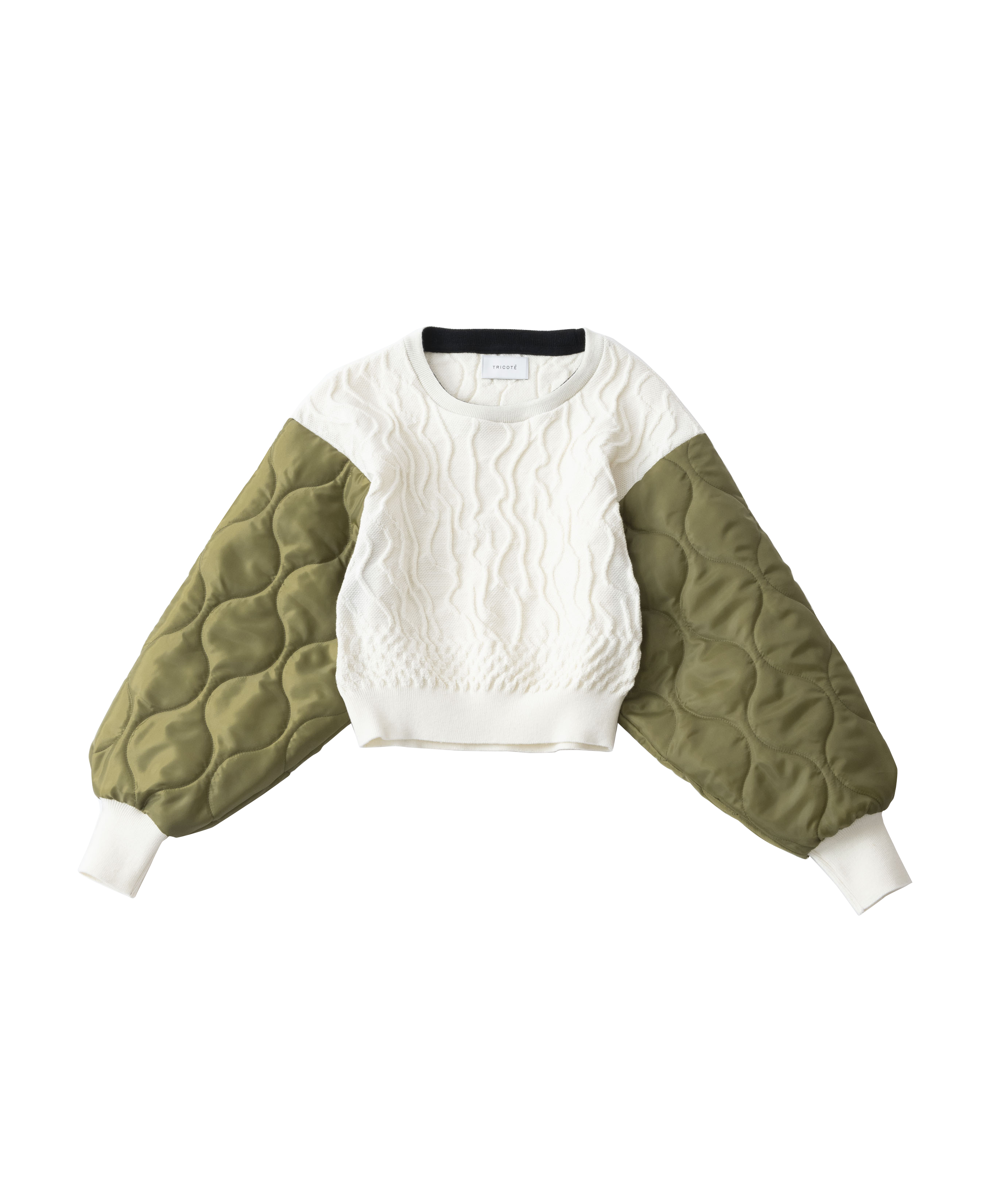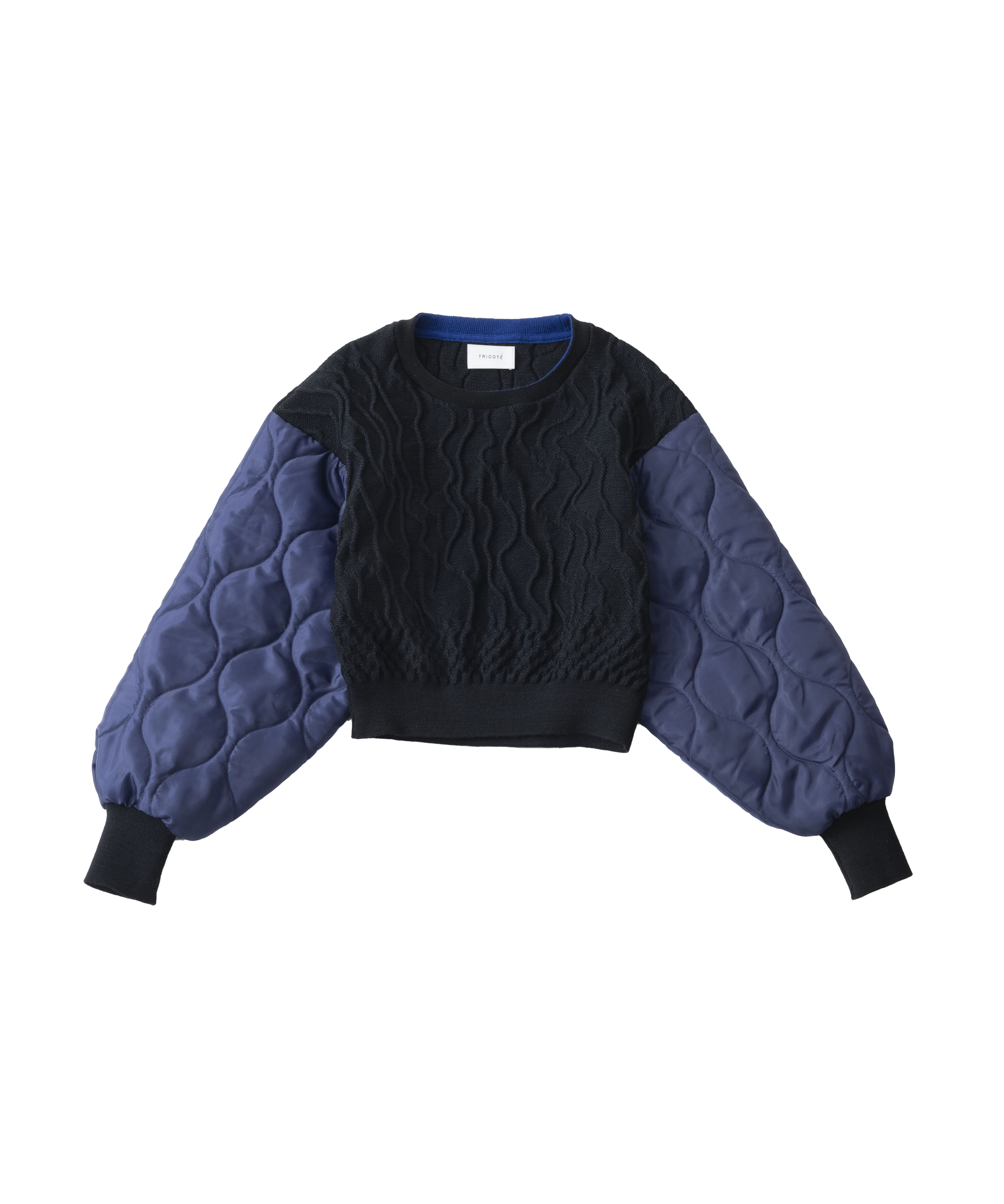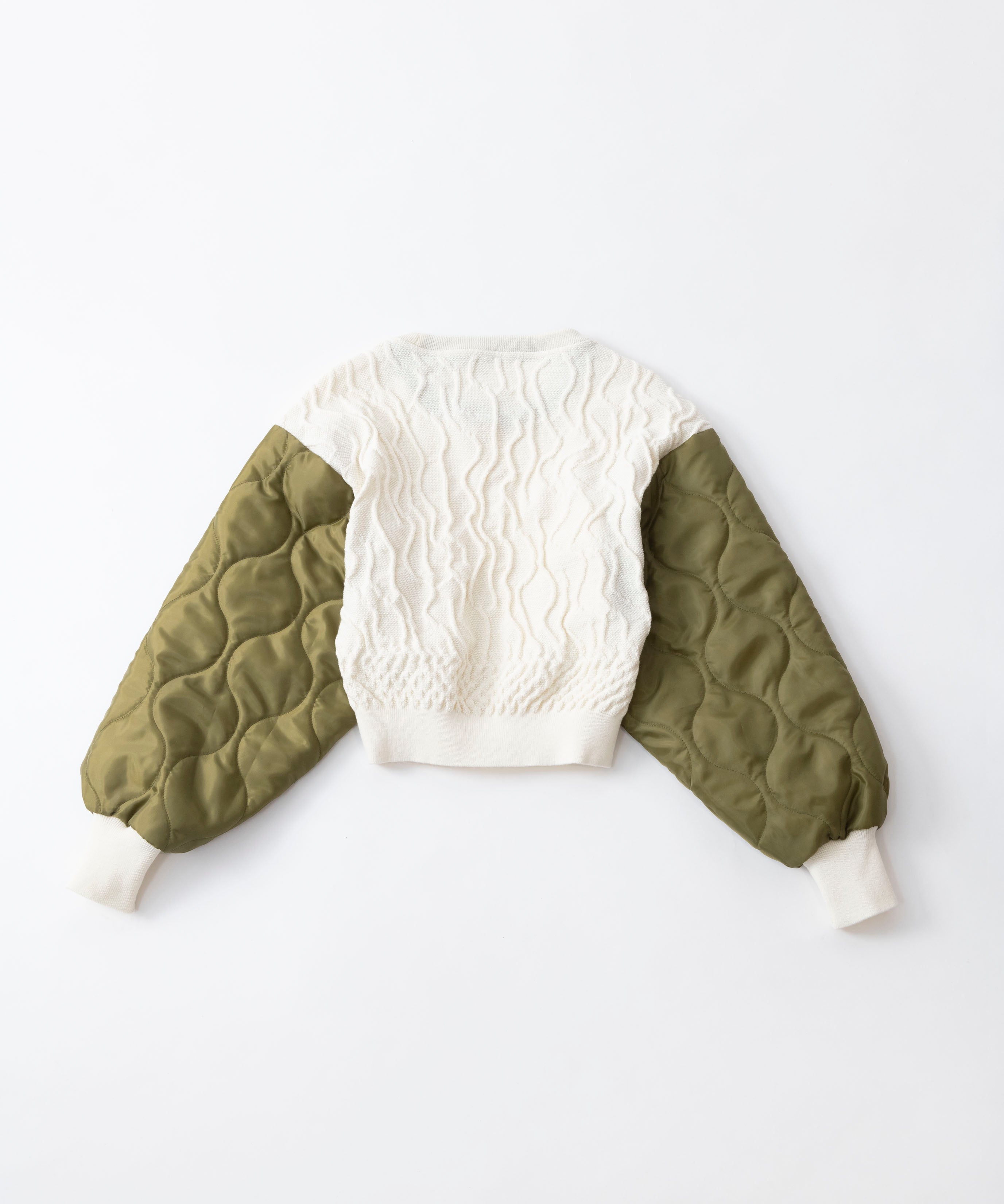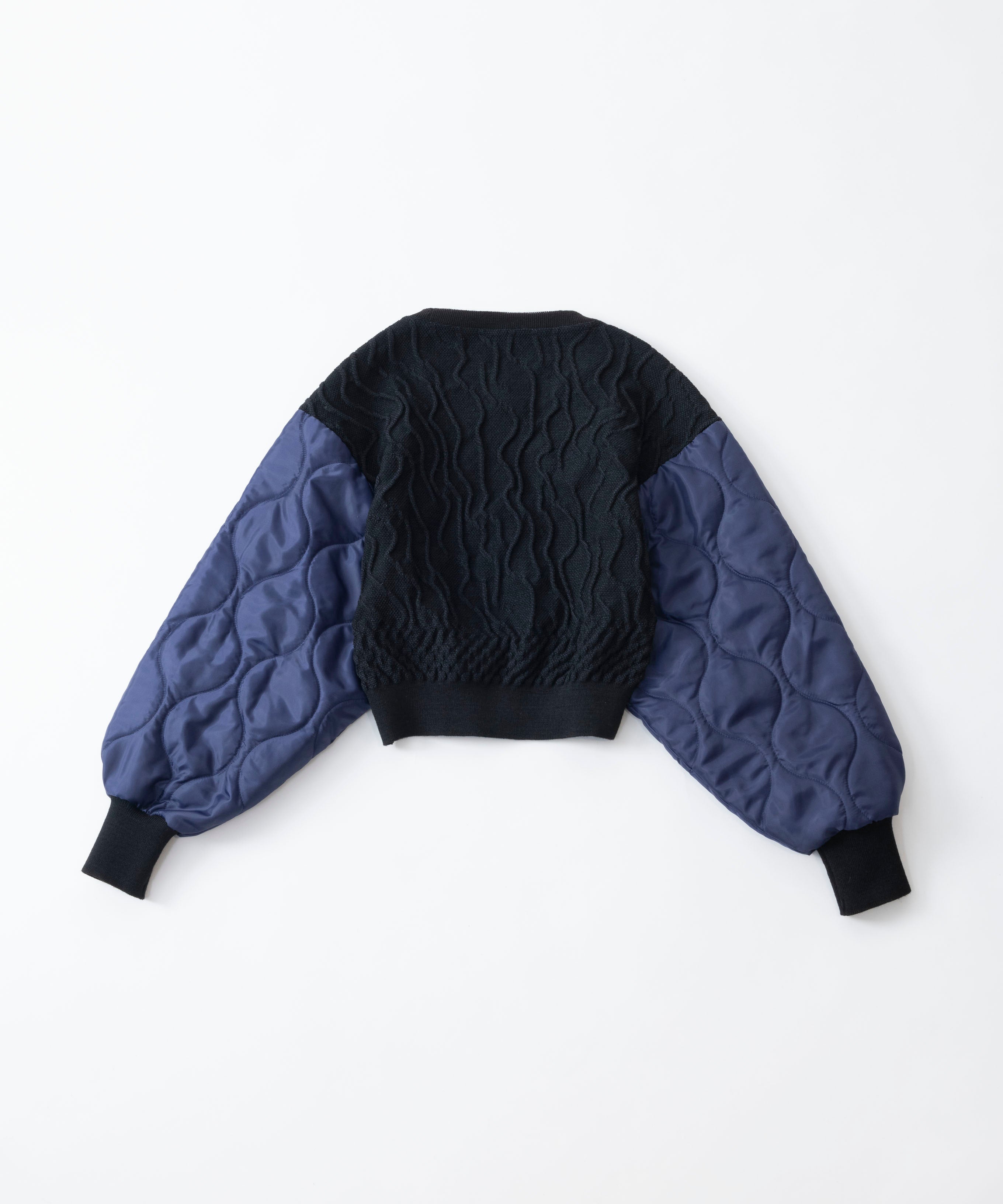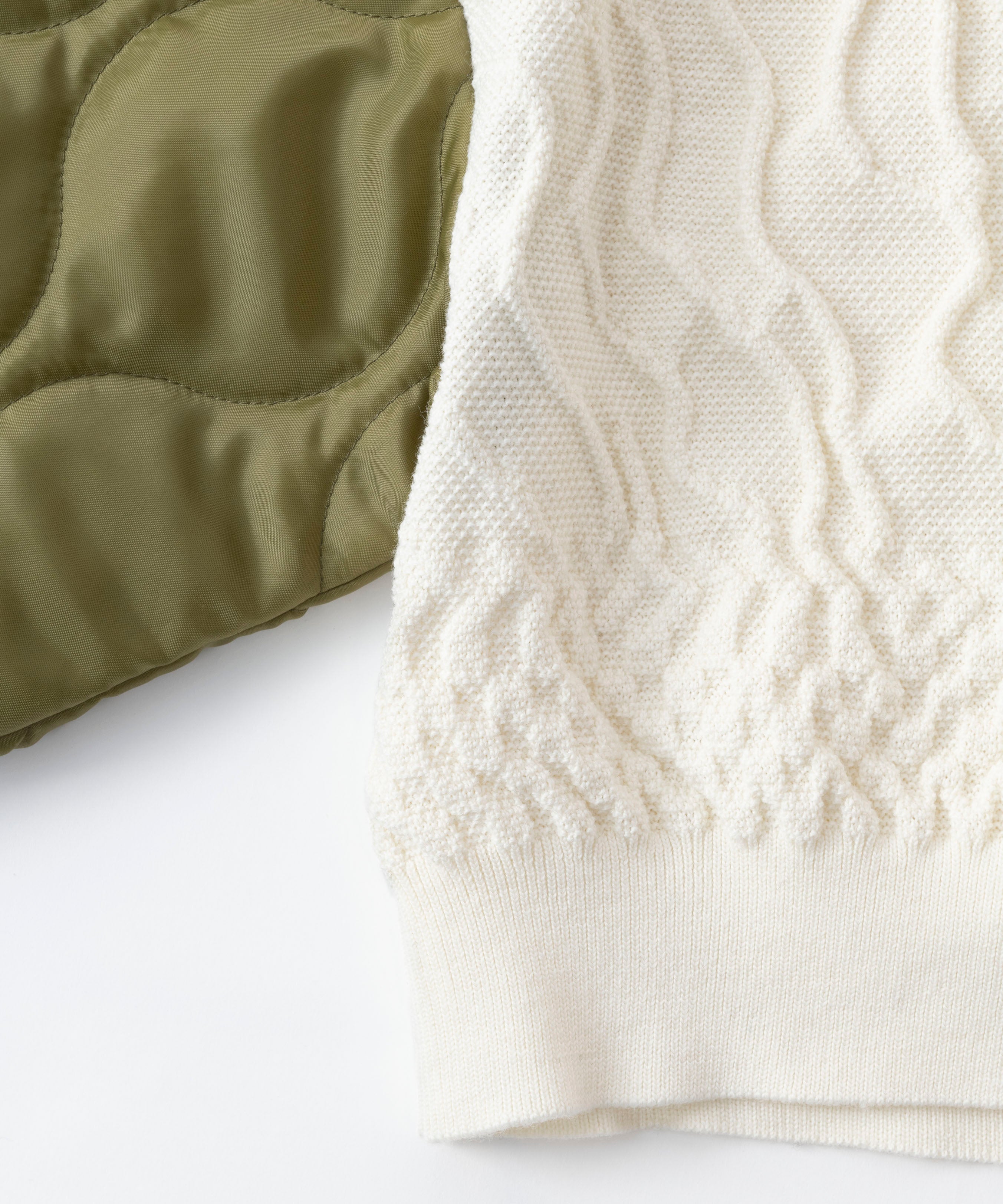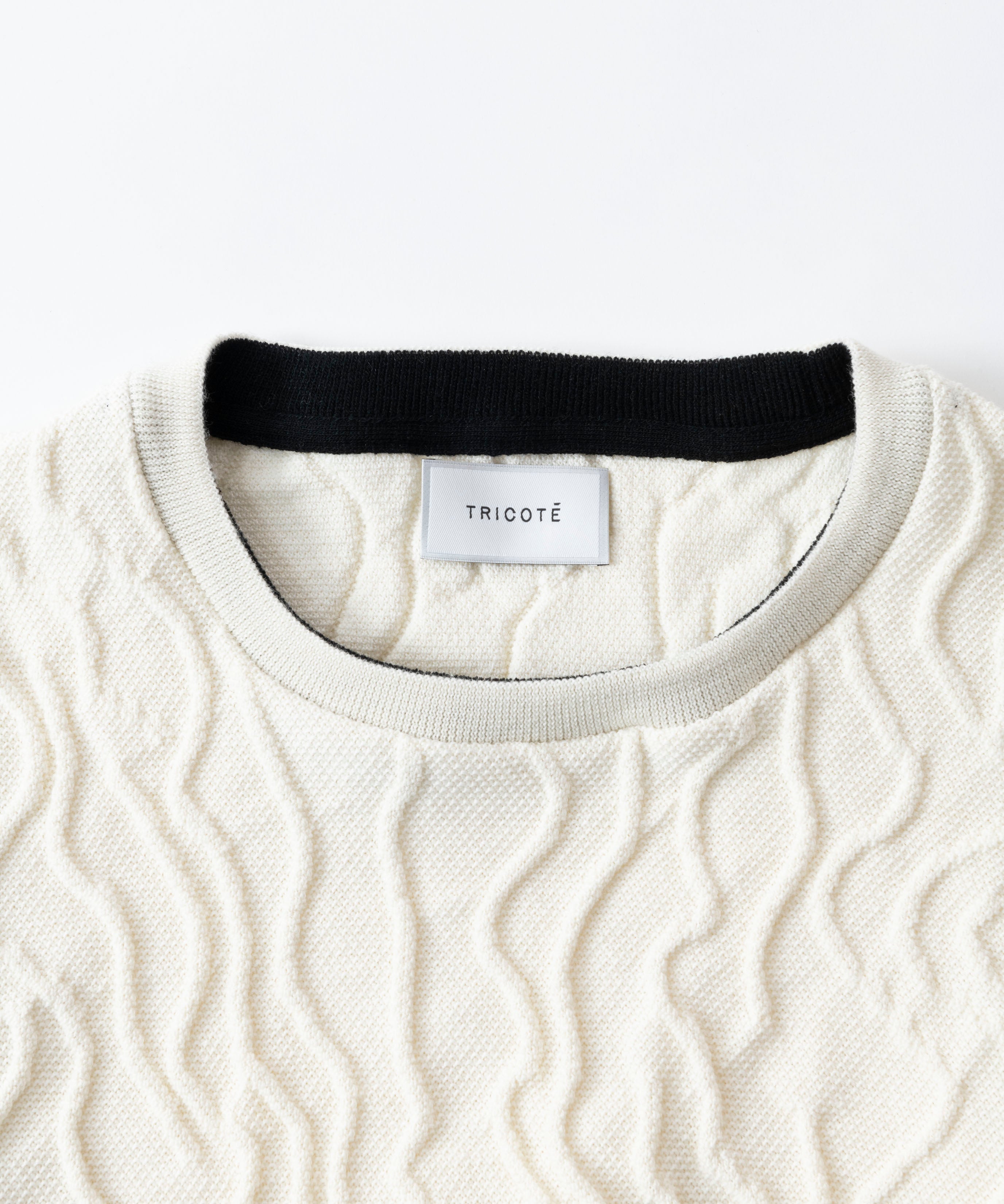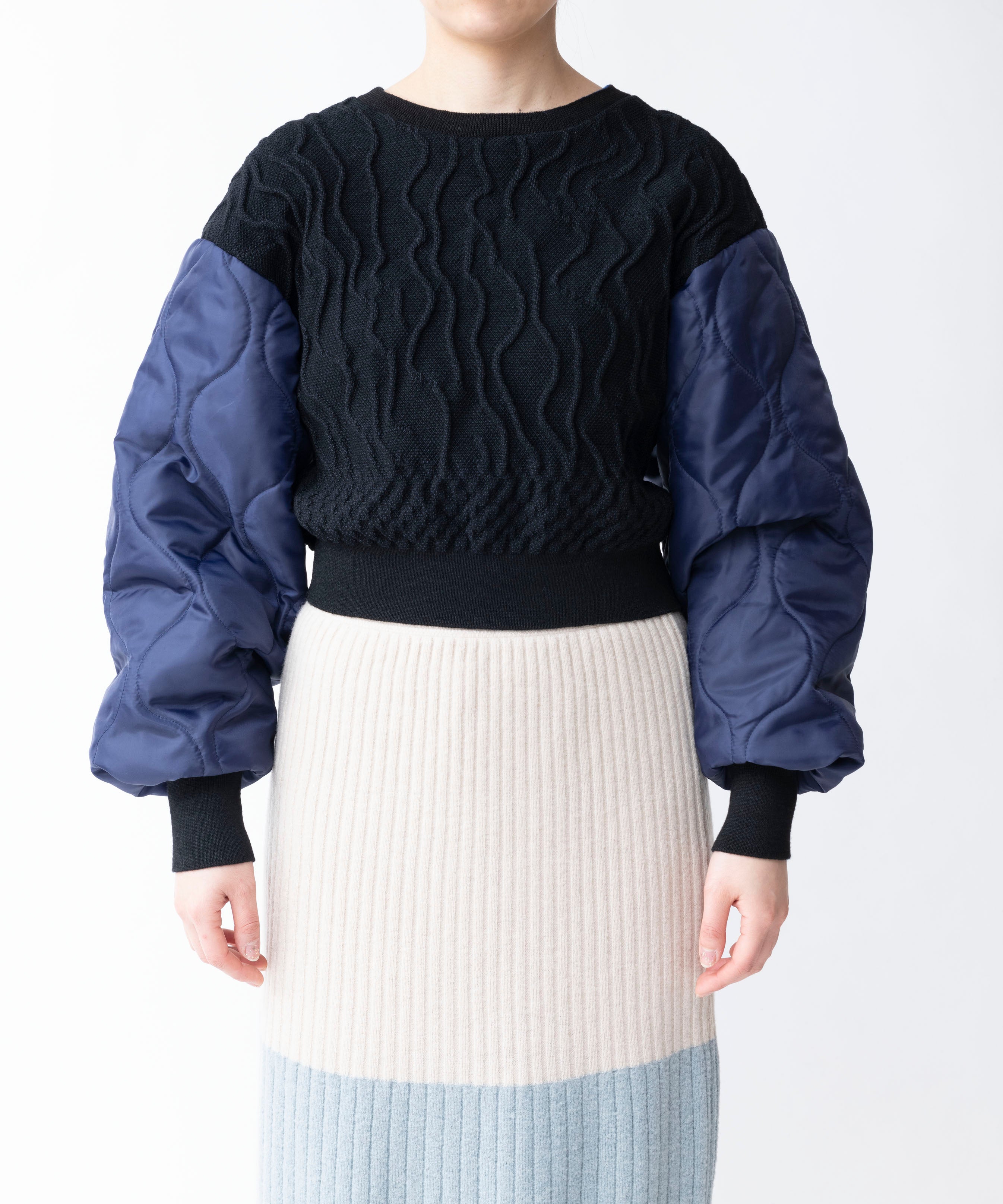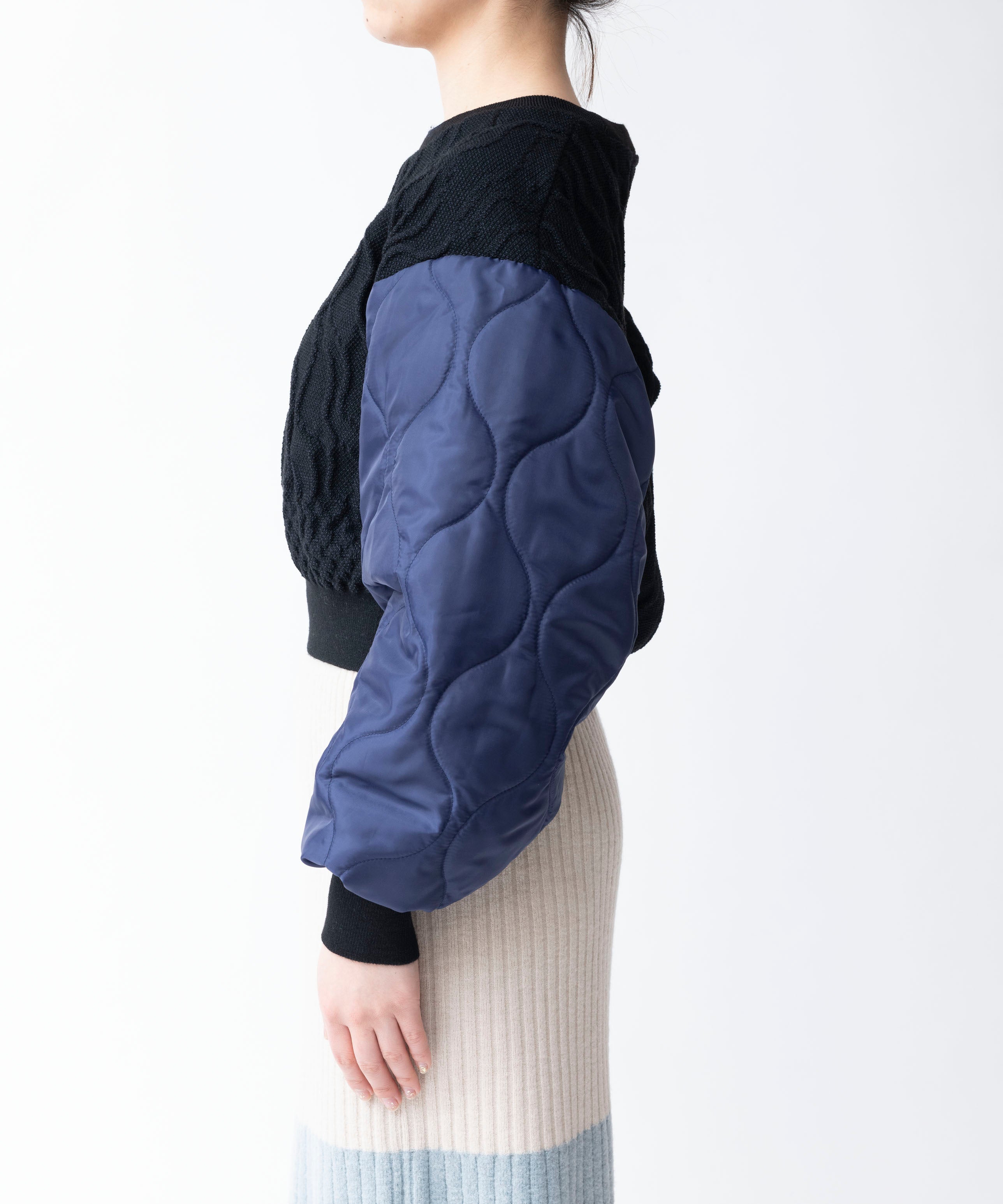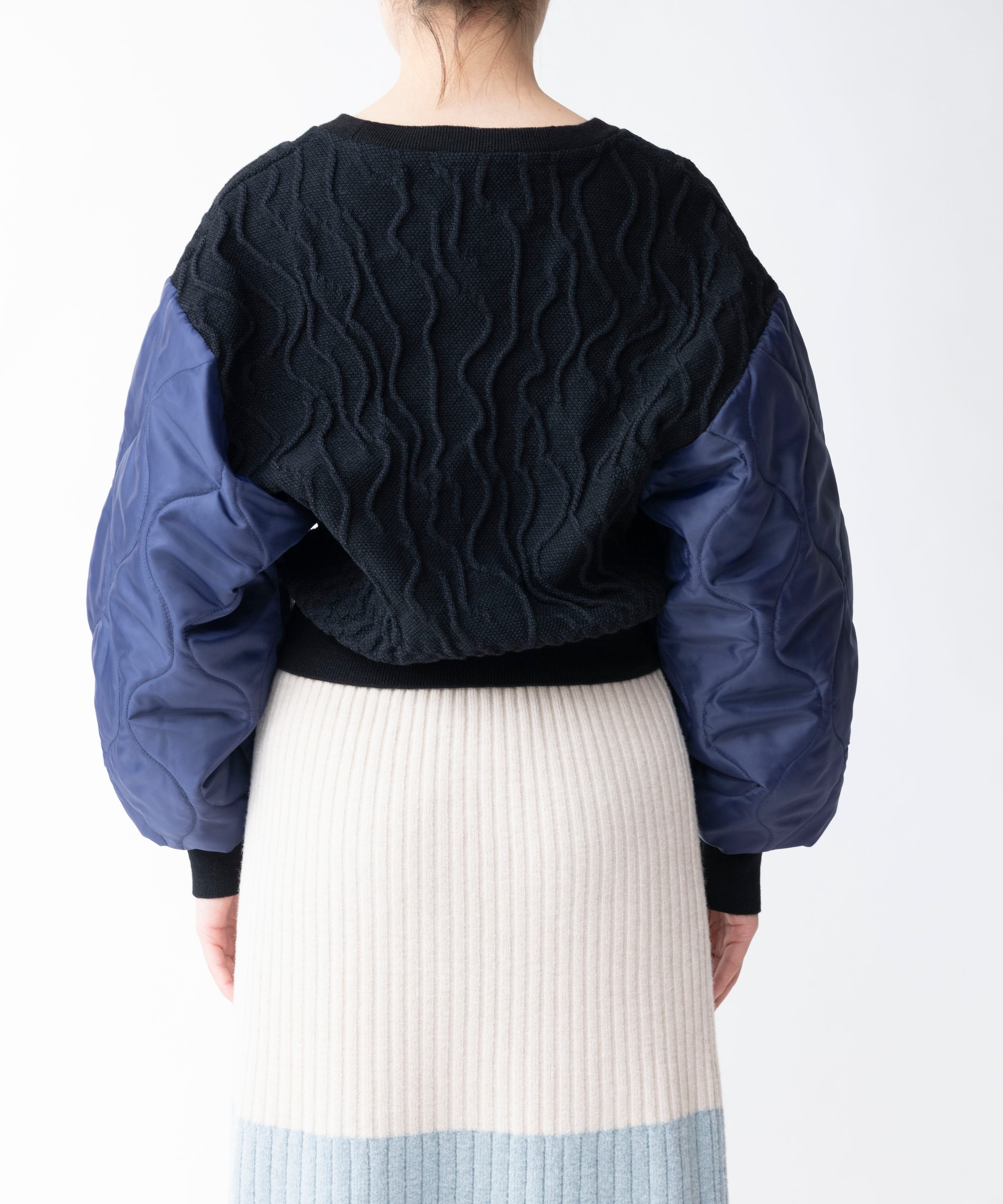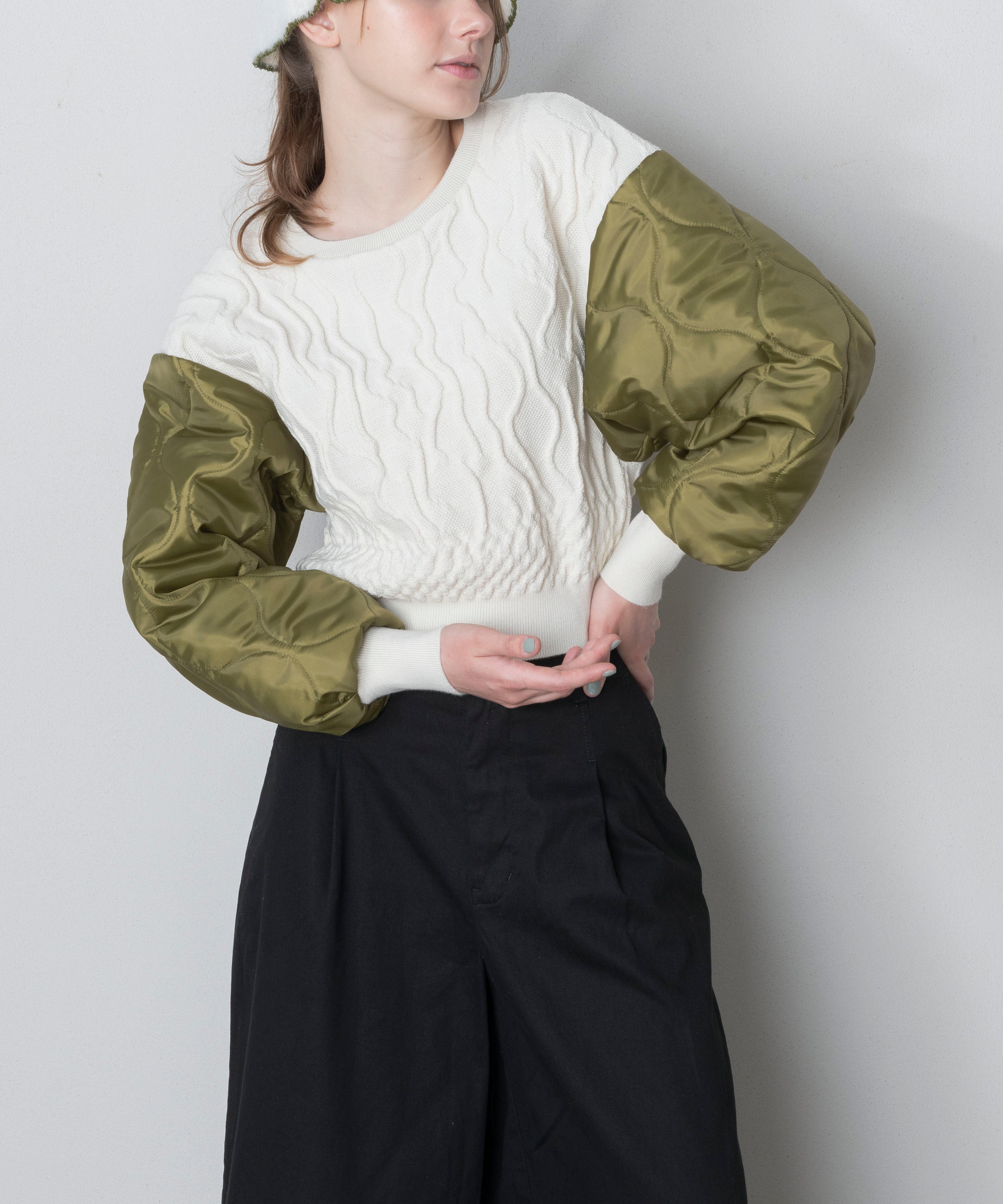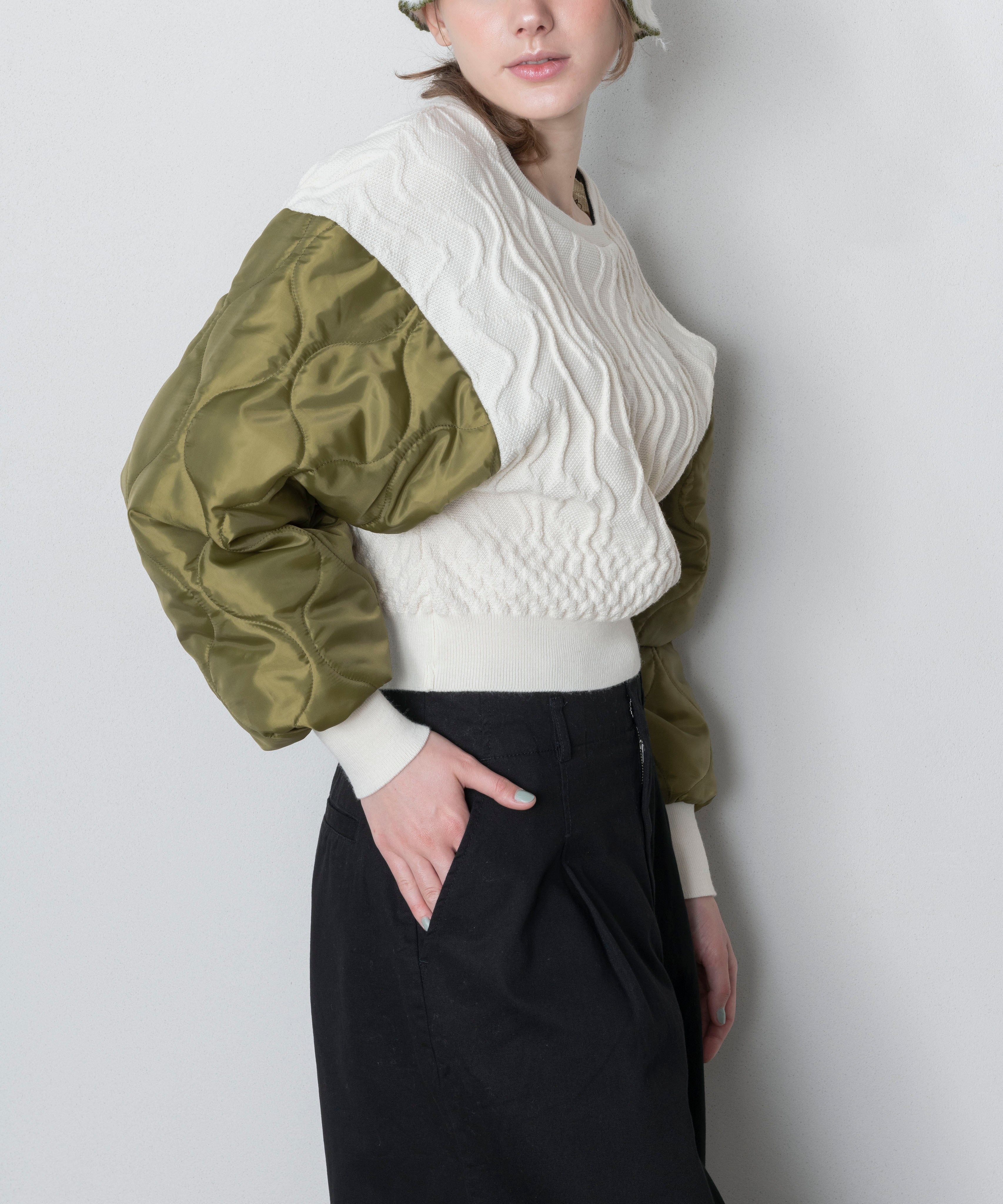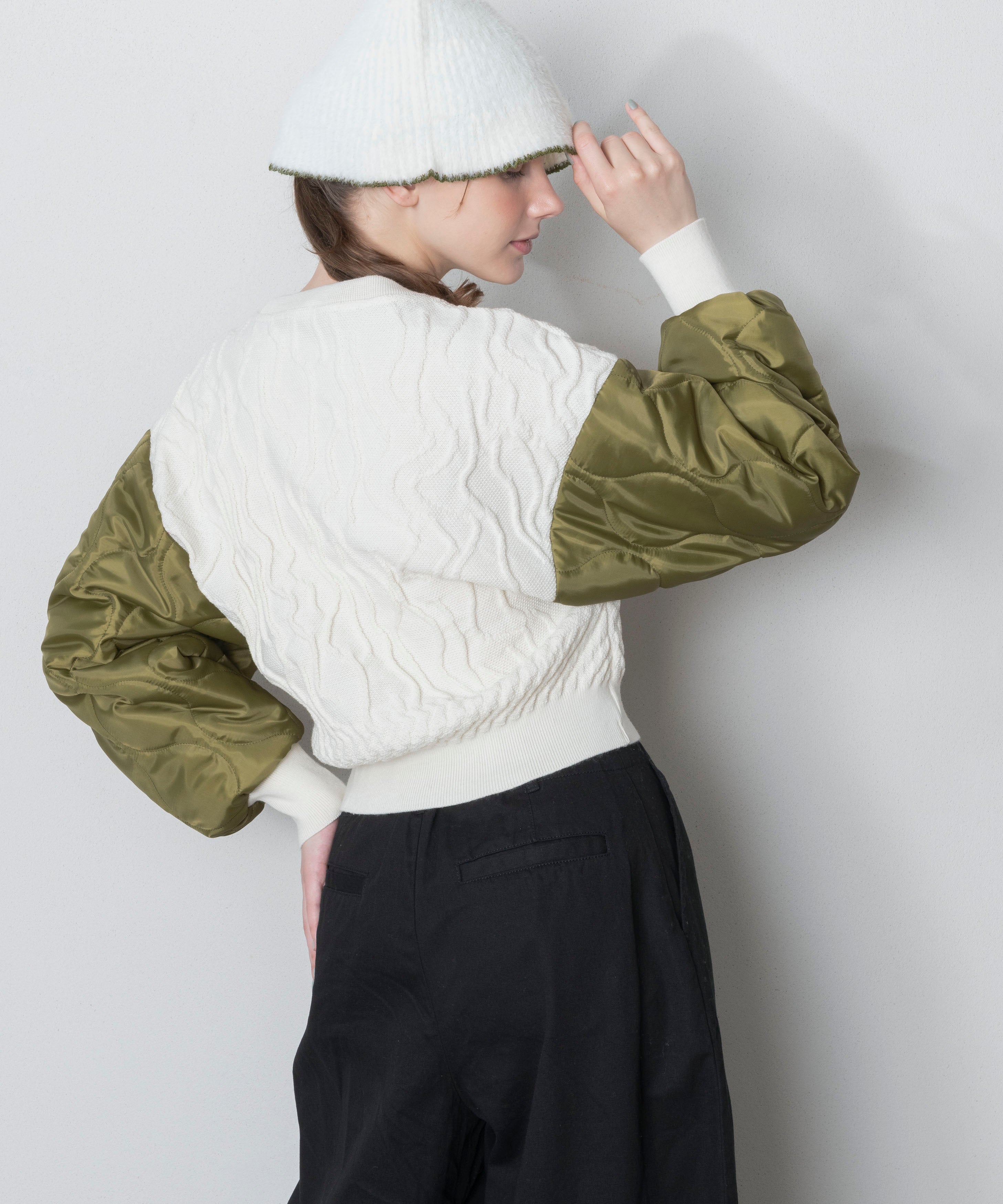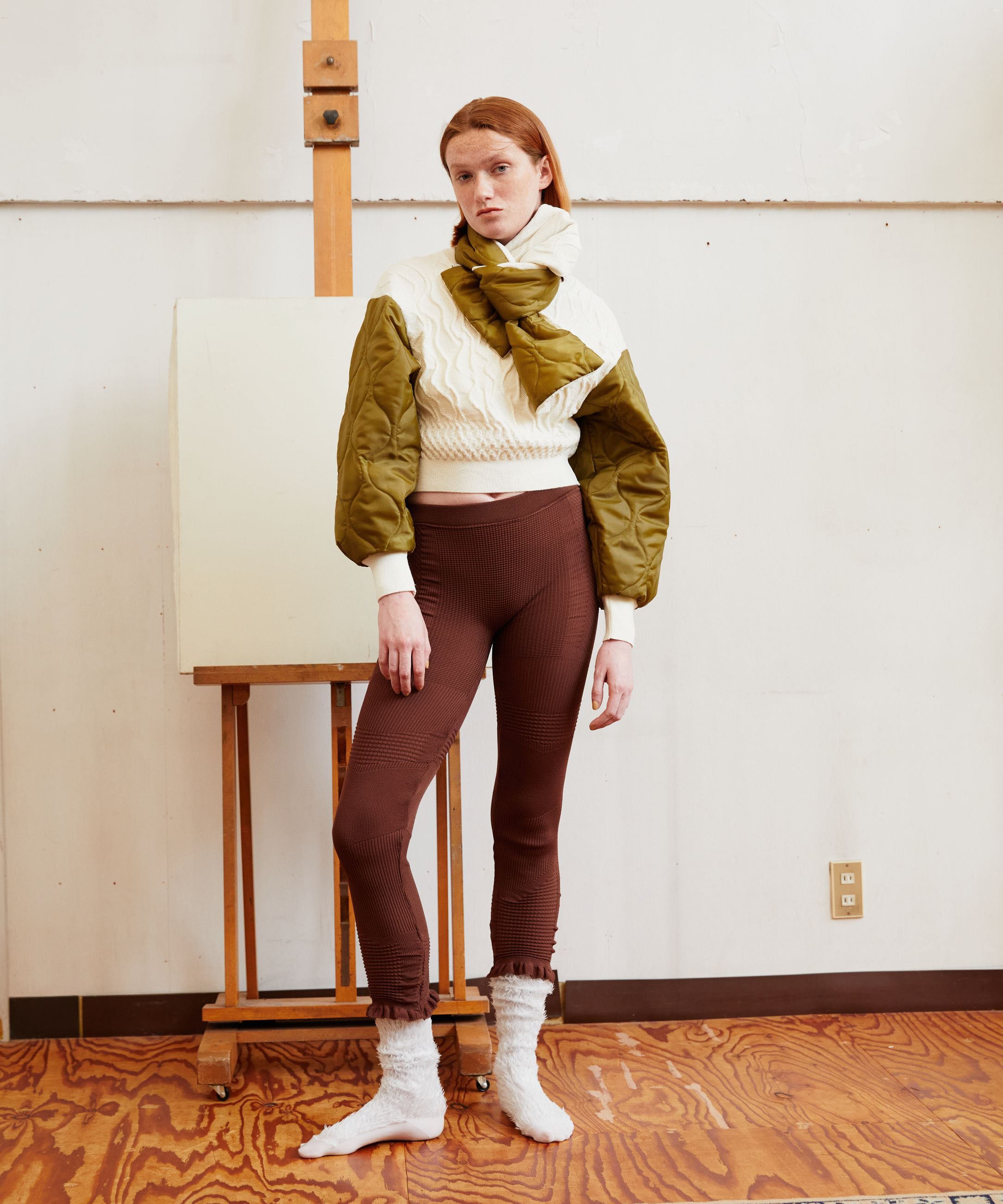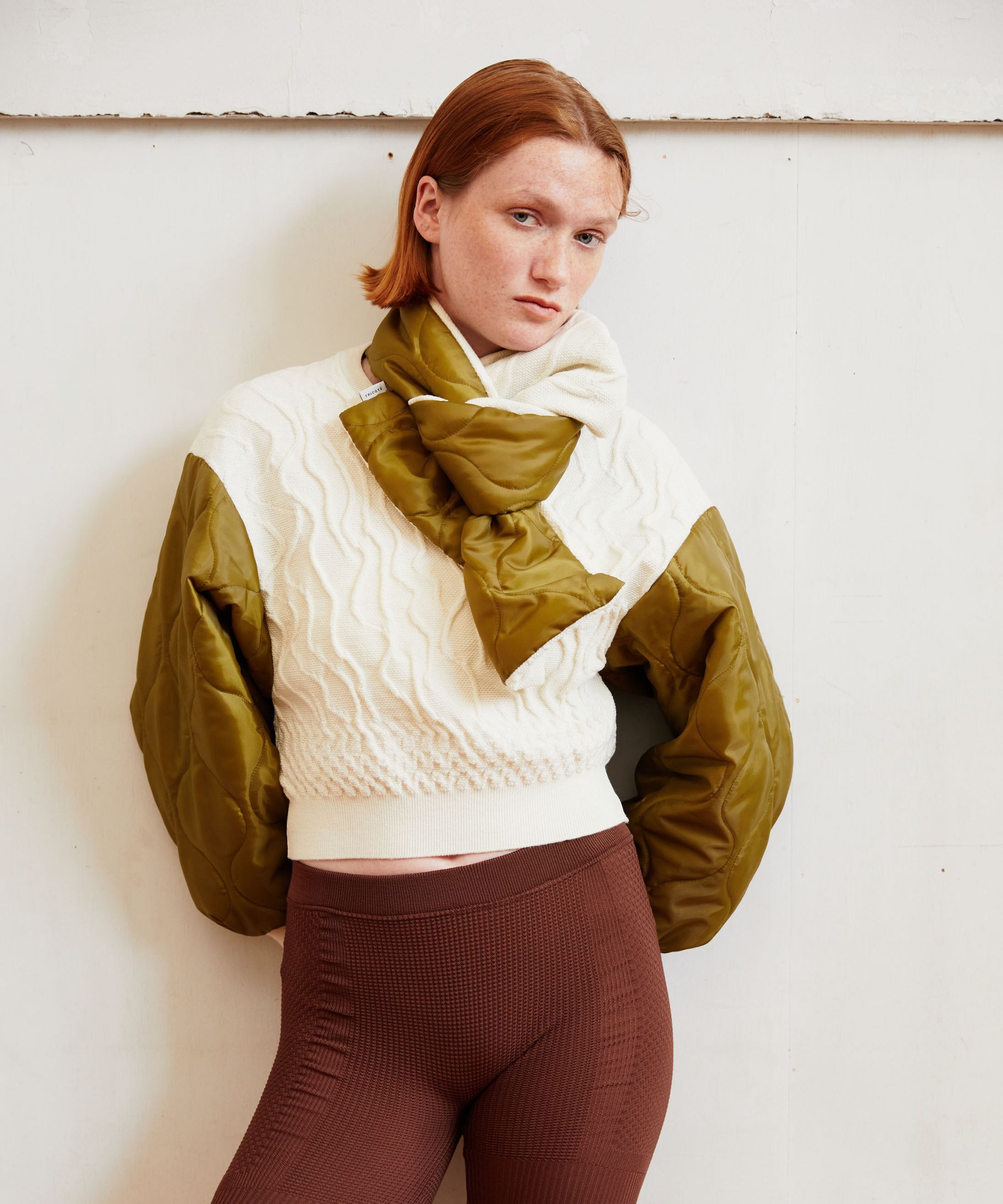 BUMPY TOPS
SKU: TR33TP060-80IVORY-F
---
Details 
身丈:50cm / 身幅:41cm / 袖丈:55cm

Materials 
毛 43% / ポリエステル 30% / アクリル 27% / ポリエステル 100%

見頃部分に凹凸柄のニット生地を使用しています。縮率の異なる糸を柄で編むことで、立体的な凹凸組織を表現した生地です。袖には中綿の入った素材を使用し、ボリュームのあるトップスに仕上げています。

<お取り扱い上の注意>
この製品は、デリケートな素材の為ご使用の際には、引っ掛かりやすくなっていますので、バッグやベルト、アクセサリーなど表面にざらつきのあるものとのスレや引っ掛けにご注意ください。ファッション性を重視した素材の特性上、クリーニングの際に多少変形する場合があります。クリーニングの際にはネットをご使用下さい。タンブラー乾燥は避けて下さい。以上の点をご留意の上、お買い求めください。


Details 
Body length : 50cm / Body width : 41cm / Sleeve length : 68cm

Materials 
43% WOOL / 30% POLYESTER / 27% ACRYLIC / 100% POLYESTER

Made in JAPAN

A sweater made of knitted fabric with an uneven pattern used for the look. By knitting yarns with different shrinkage rates in a pattern, this fabric expresses a three-dimensional bumpy structure. The sleeves are made of a padded material to create a voluminous top.

<Handle with care>
Due to the delicate nature of the fabric used on this product, please note that it can easily get caught on accessories like bags, belts, and items with a rough surface. Because of the nature of the fashion-focused fabric, it may slightly lose its shape after washing. Always wash the garment with the use of laundry bags. Do not tumble-dry. Please be aware of the instructions above before purchase.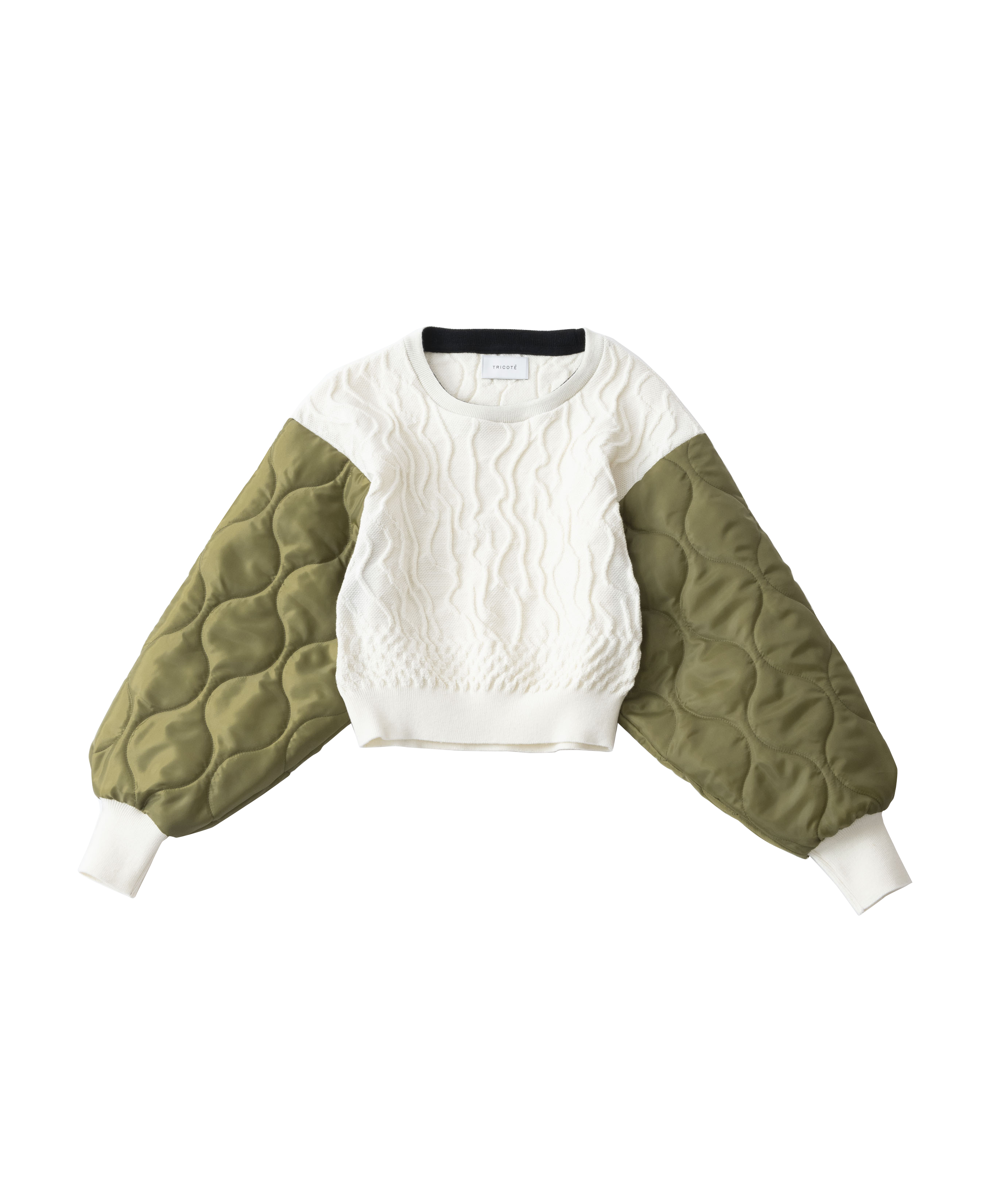 BUMPY TOPS
SALE価格

¥25,300
通常価格