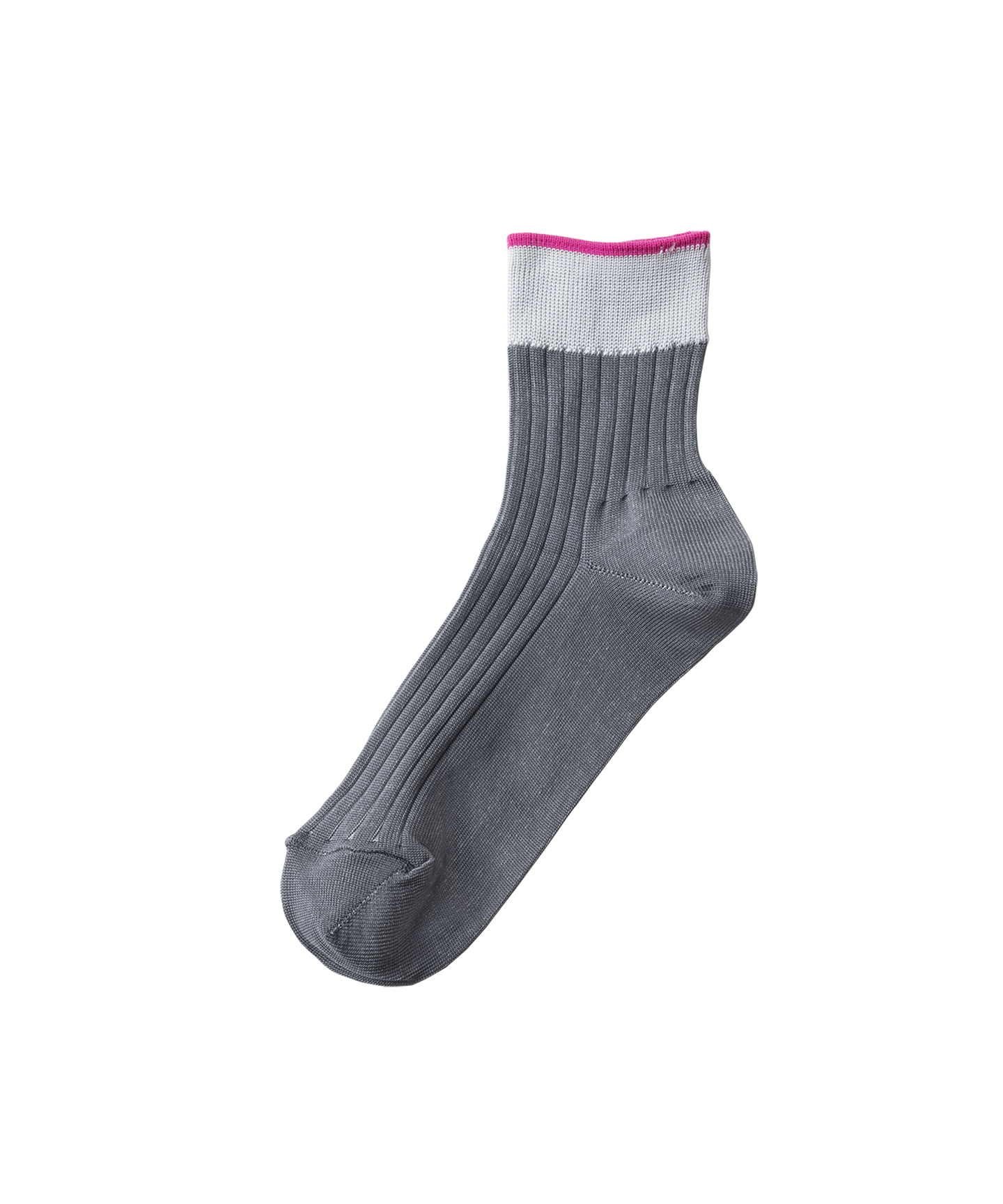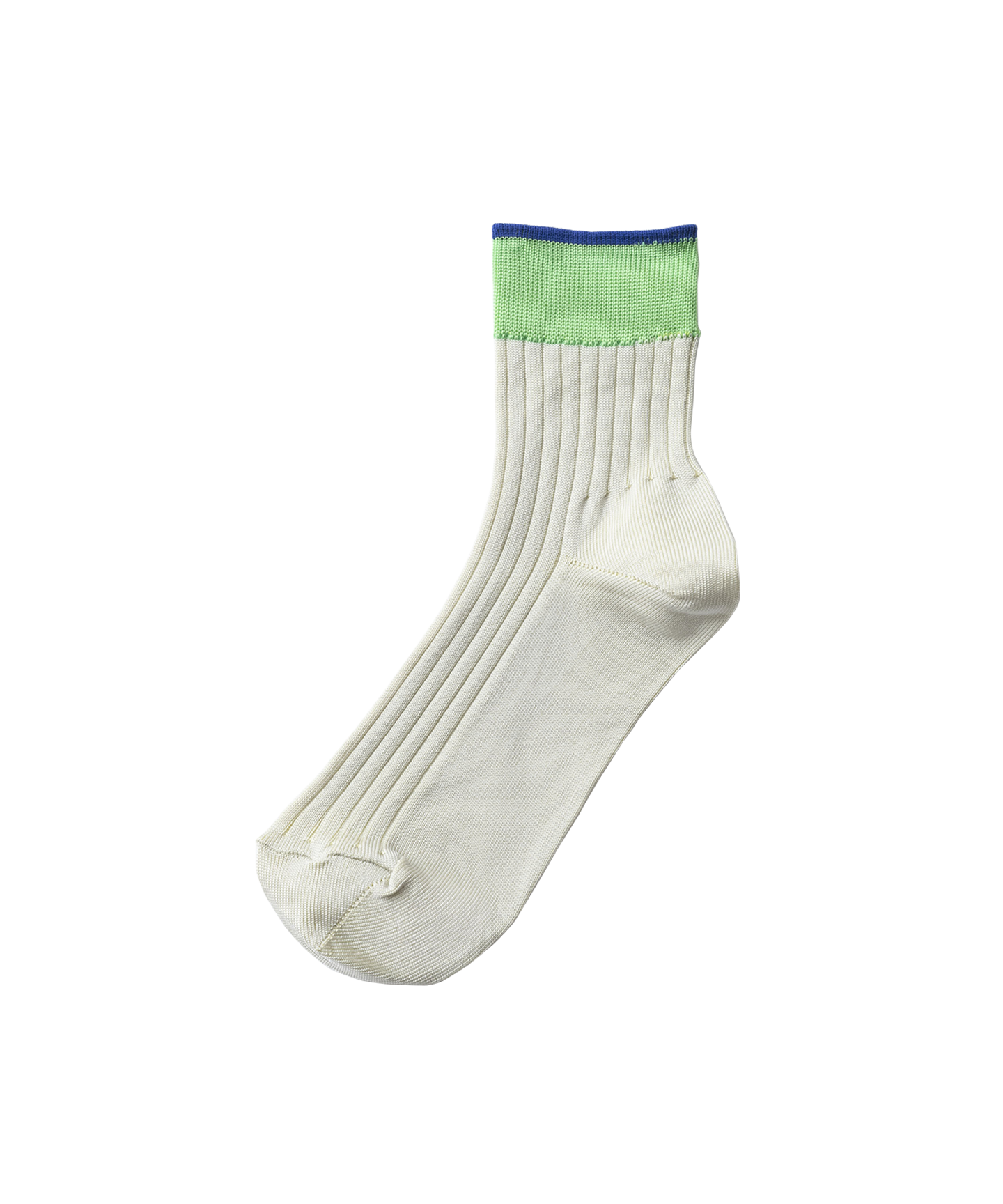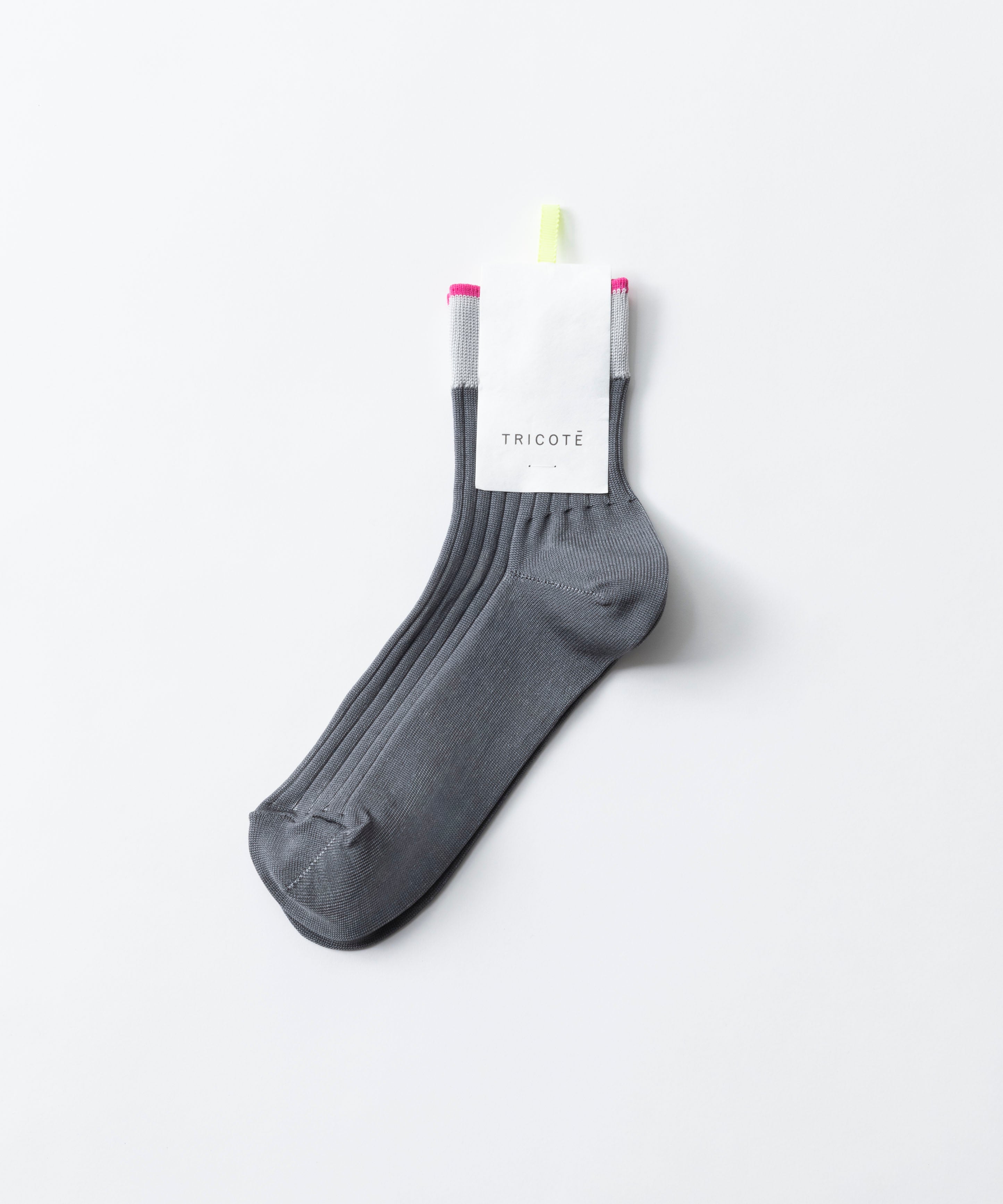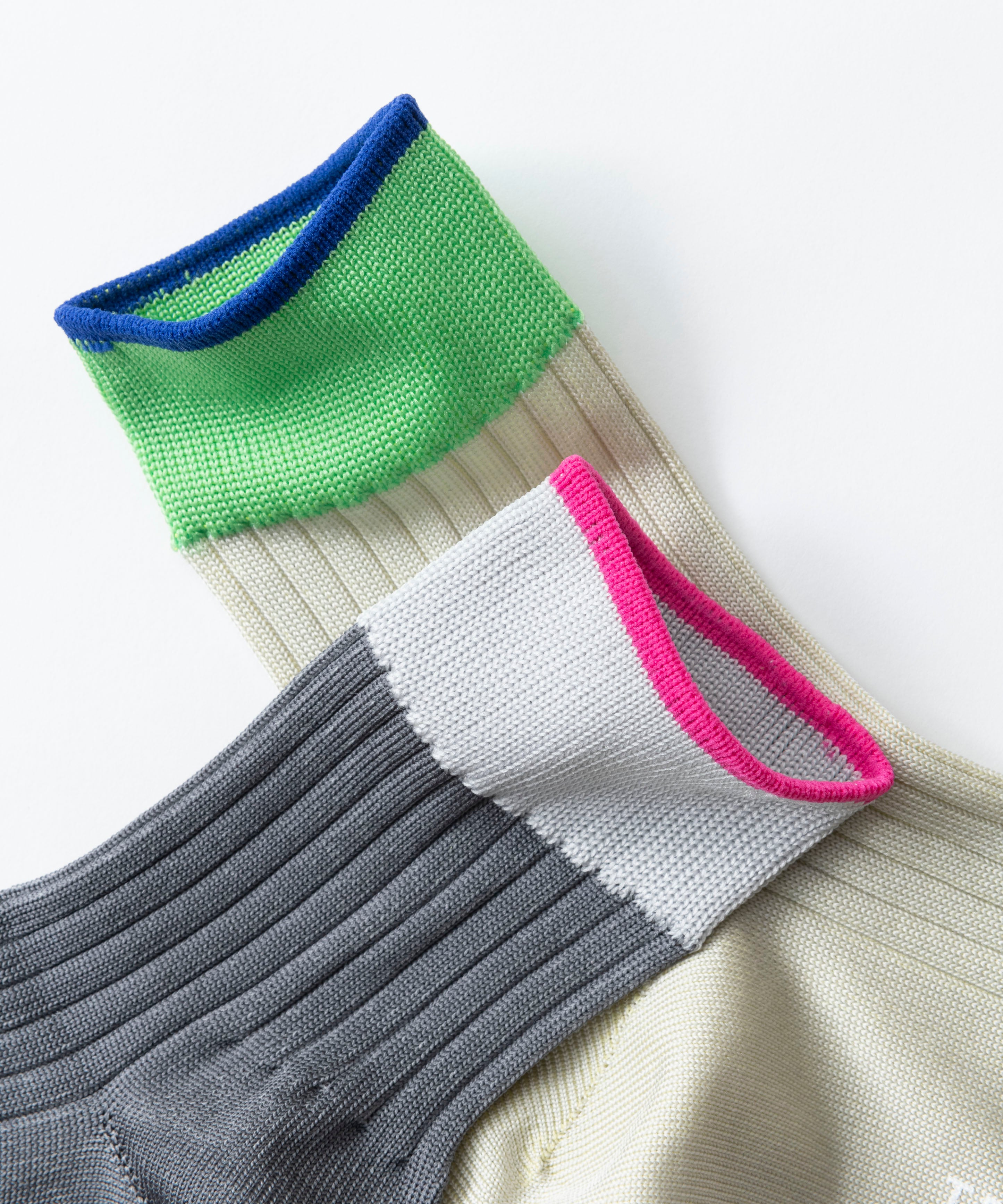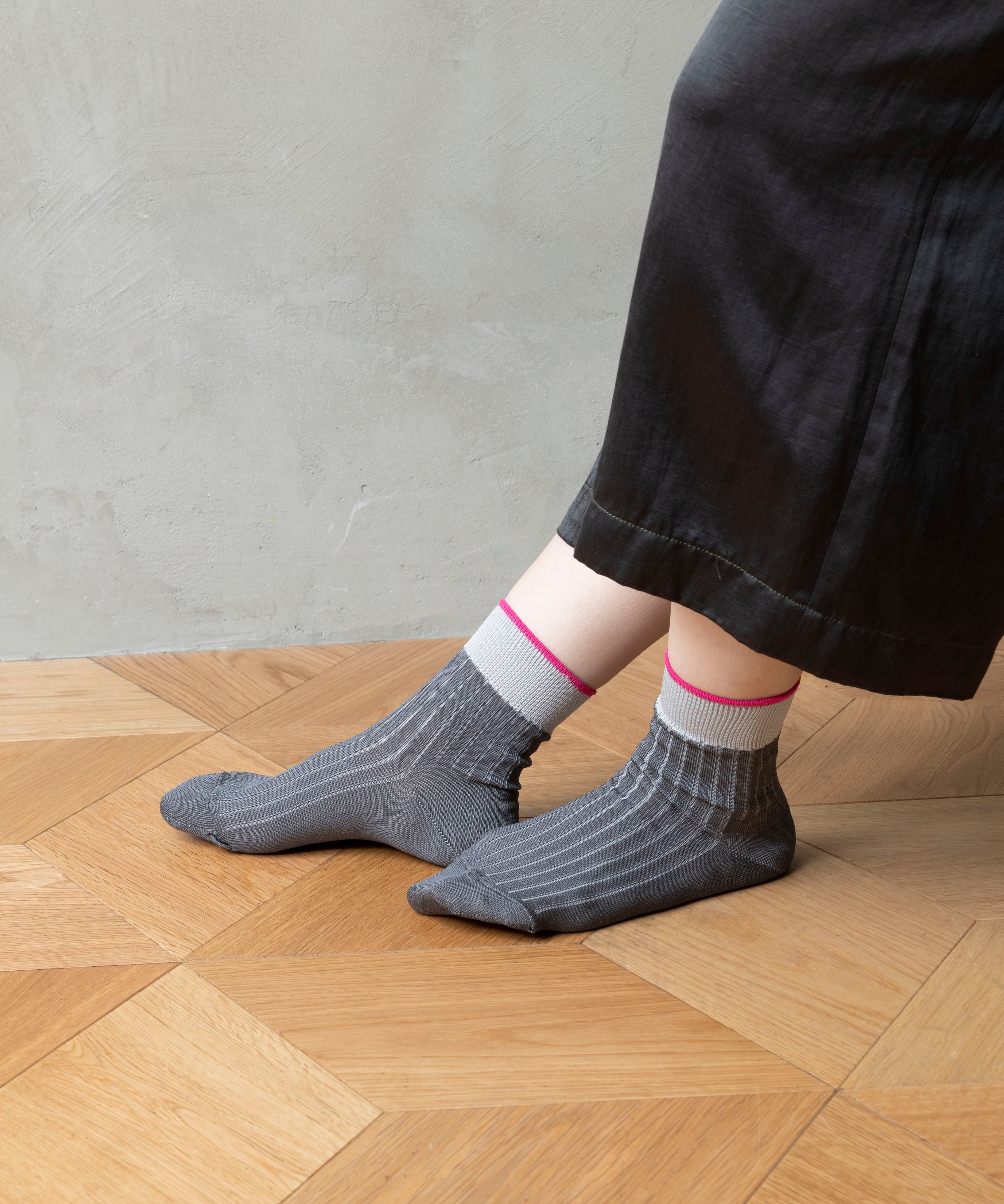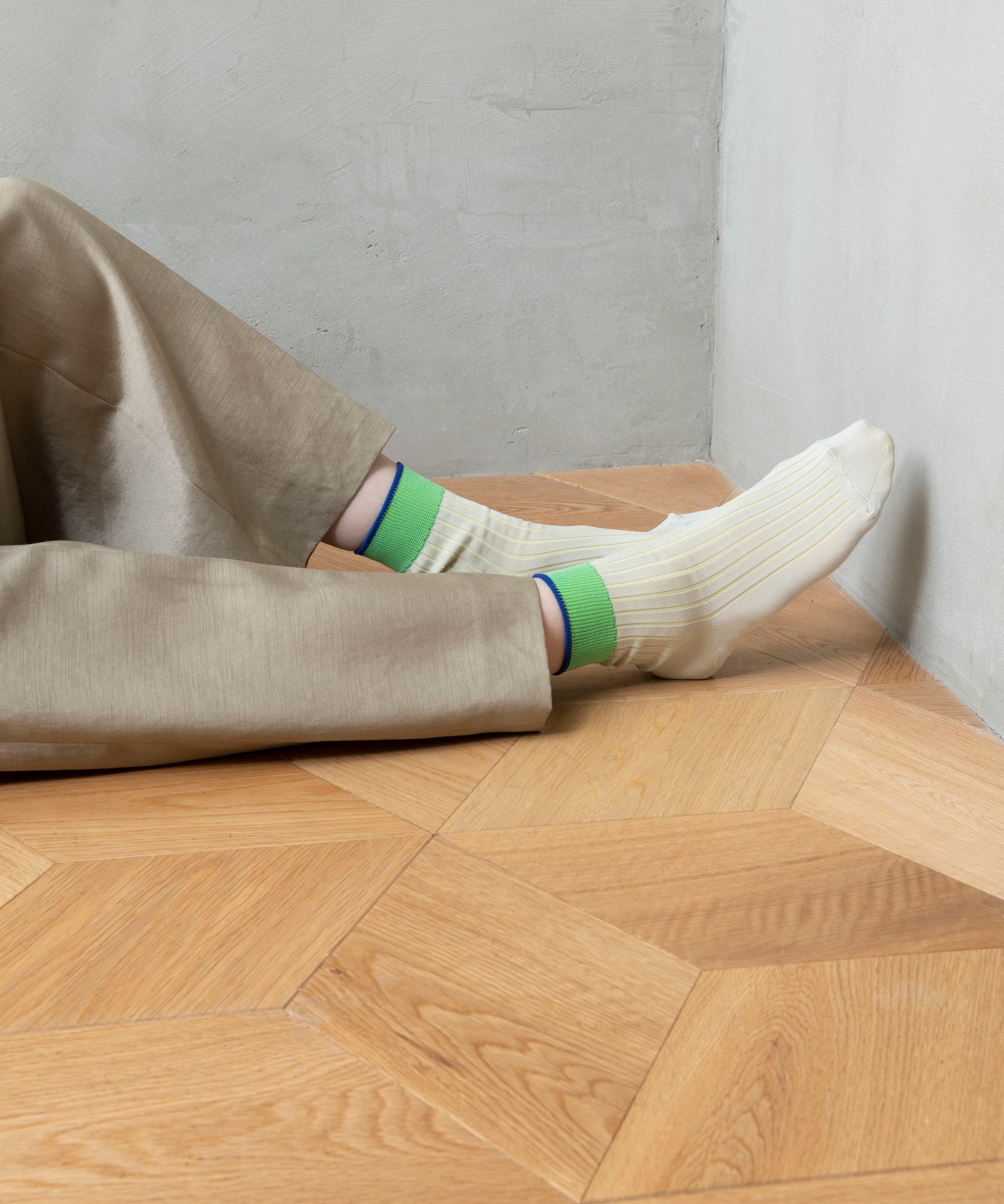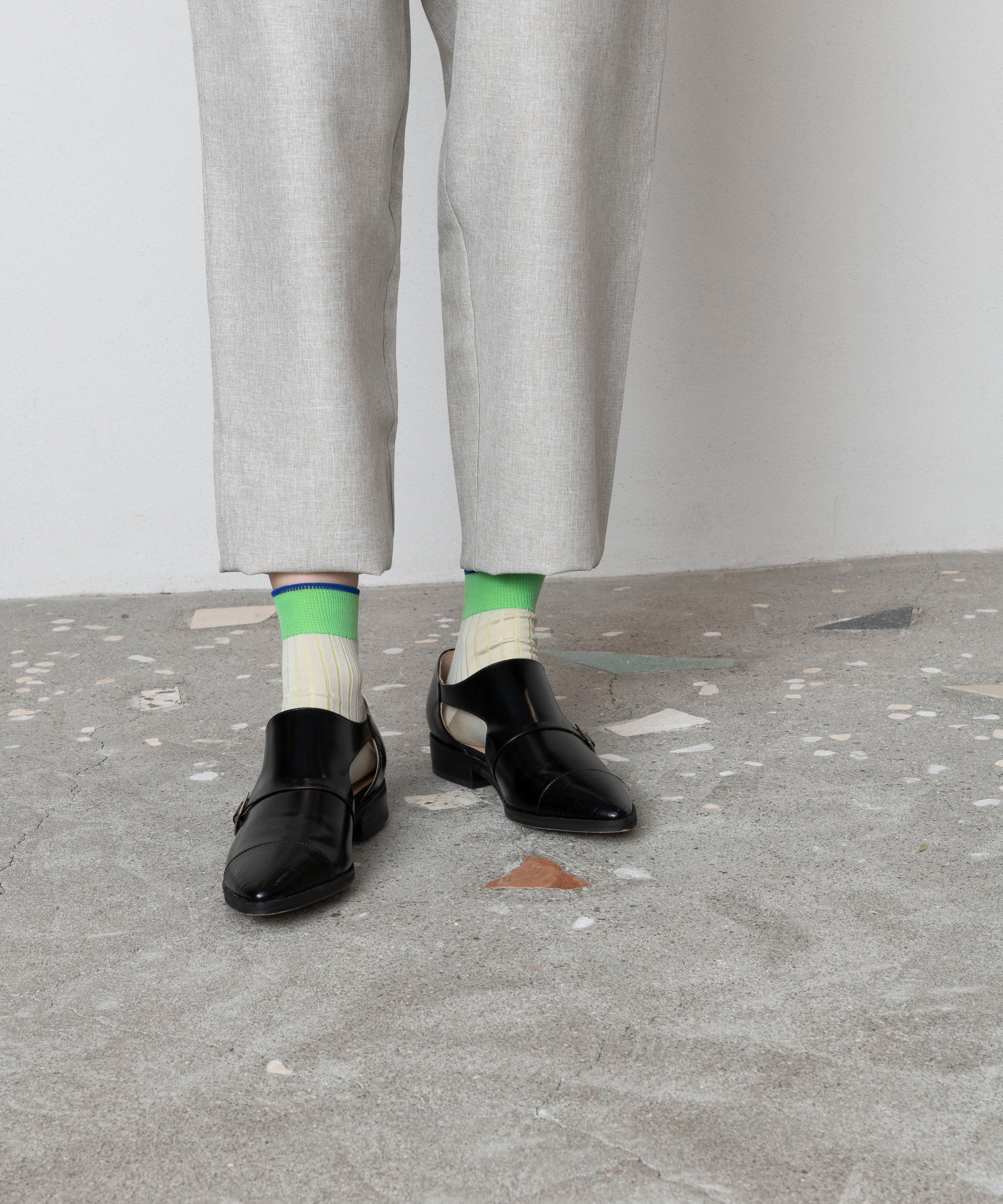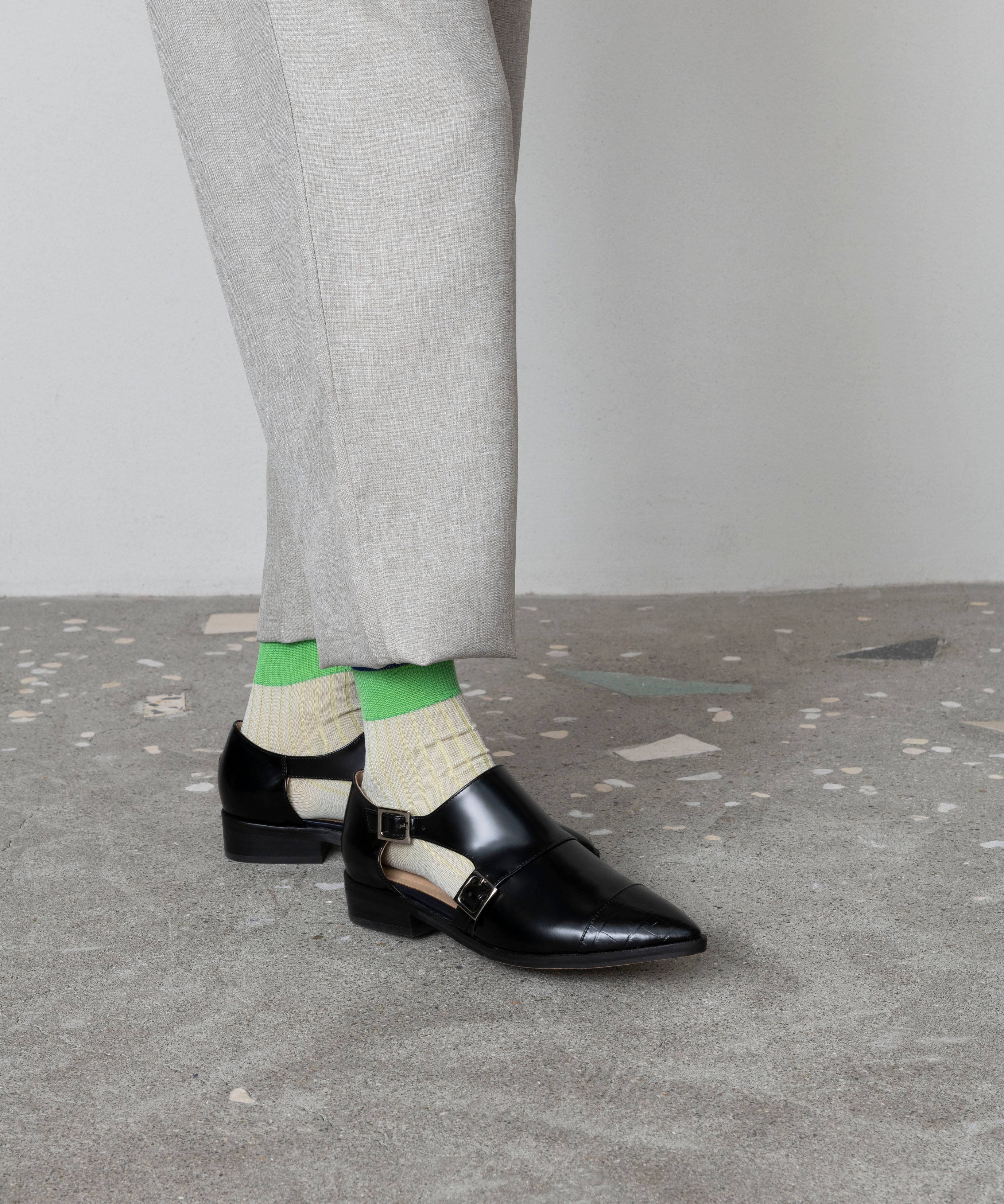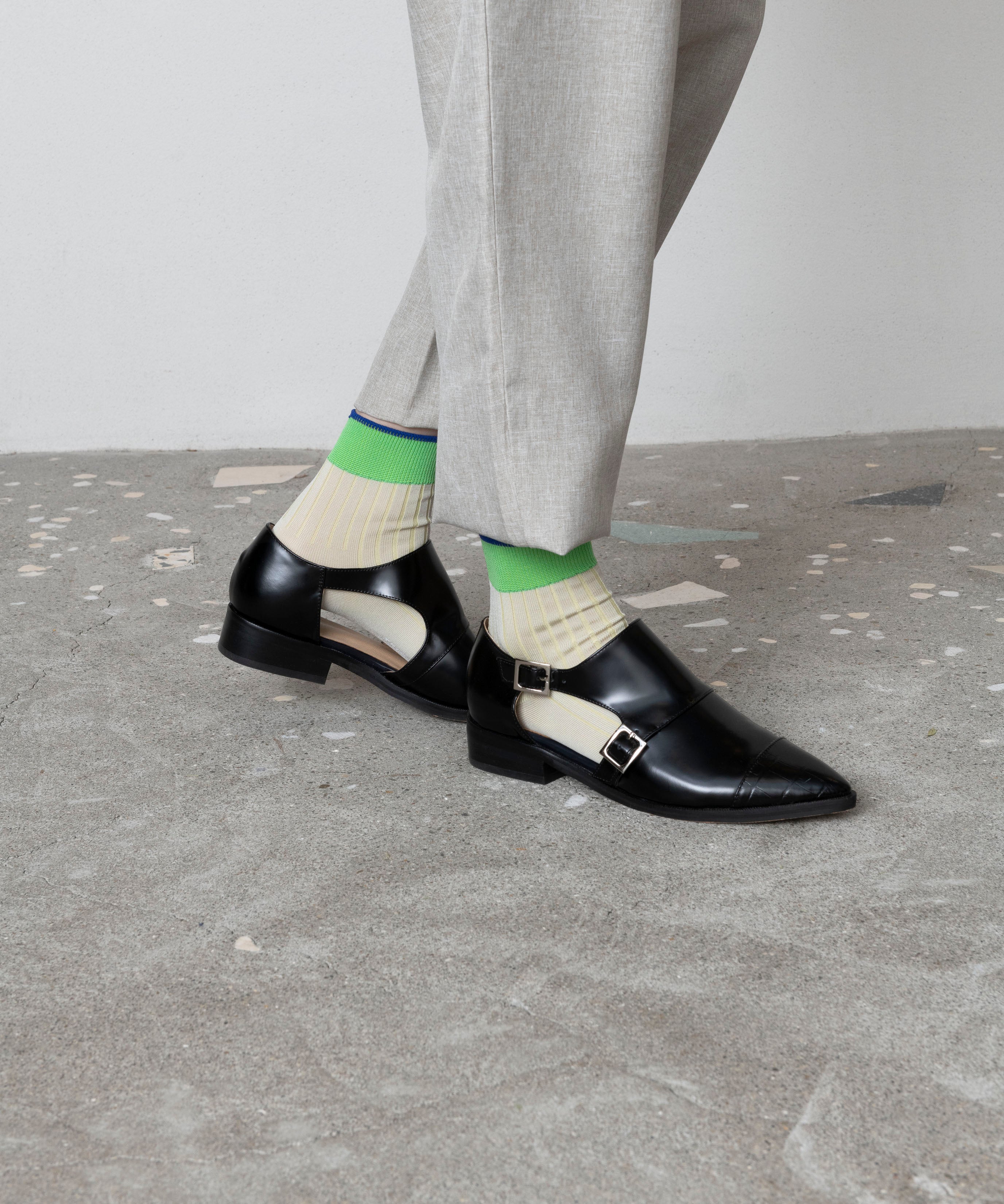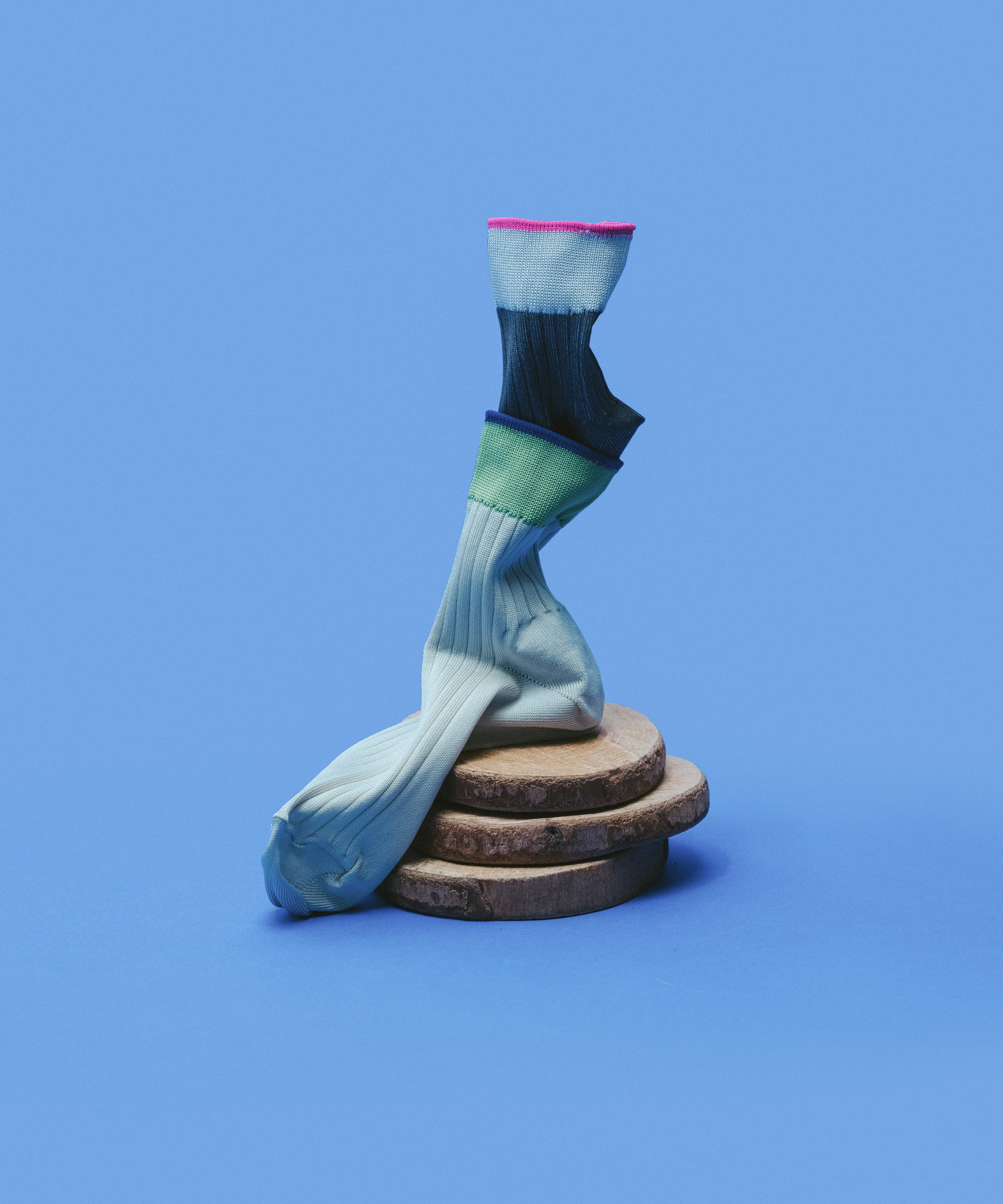 RIB LINE SHORT SOCKS
SKU: TR31SO018-80-23-25
---
Details 
サイズ:23-25cm /丈:14cm /厚み:普通

Materials 
ポリエステル 80% / ナイロン20%

通年はける生地厚で、少し光沢な上品に見える8×2リブソックスです。靴と合わせたときに、はき口にラインもアクセントになります。 糸はサスティナブルを意識した環境に優しい再生ポリエステル糸を使用しています。

<お取り扱い上の注意>
この製品は、ファッション性を優先し繊細な糸を使用しております。 着用・着脱の際、爪などの引っかかり等にご注意下さい。 尚、洗濯は手洗いをして下さい。 タンブラー乾燥は避けて下さい。


Details 
Size : 23-25cm / Length : 14cm / Thickness : Normal

Materials 
80% POLYESTER/ 20% NYLON

Made in JAPAN

"Slightly shiny and elegant 8x2 ribbed socks in short length. The thickness of fabric is good for all seasons. The coloured lines on the top is unique. The yarn is made from environmentally friendly recycled polyester yarn with a sustainable focus."

<Handle with care>
This product uses delicate yarns to prioritise its fashionability. Please be careful when taking on and off the item. Also, please hand wash when washing. Please avoid to use the tumble dryer.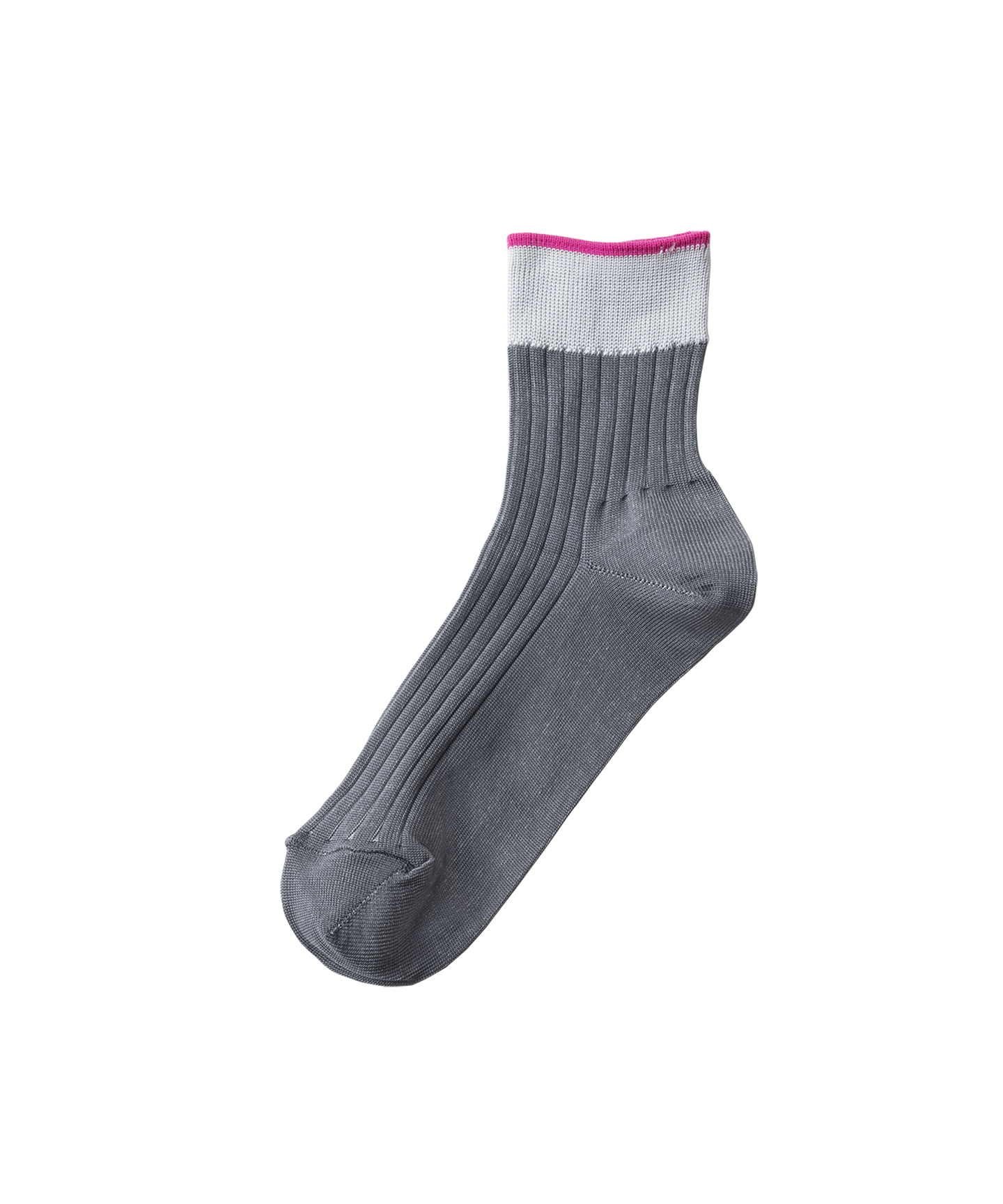 RIB LINE SHORT SOCKS
SALE価格

¥2,420
通常価格

¥0