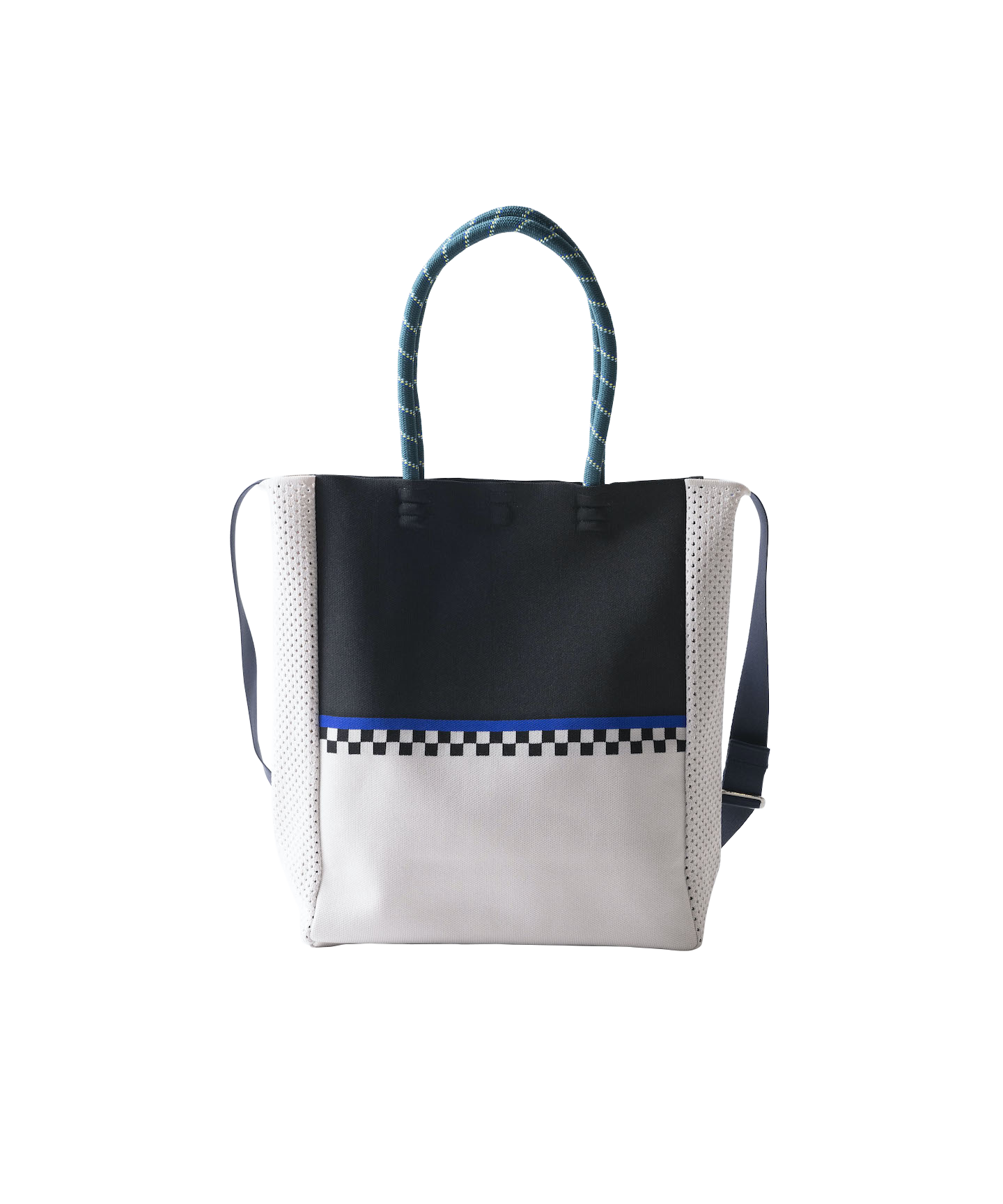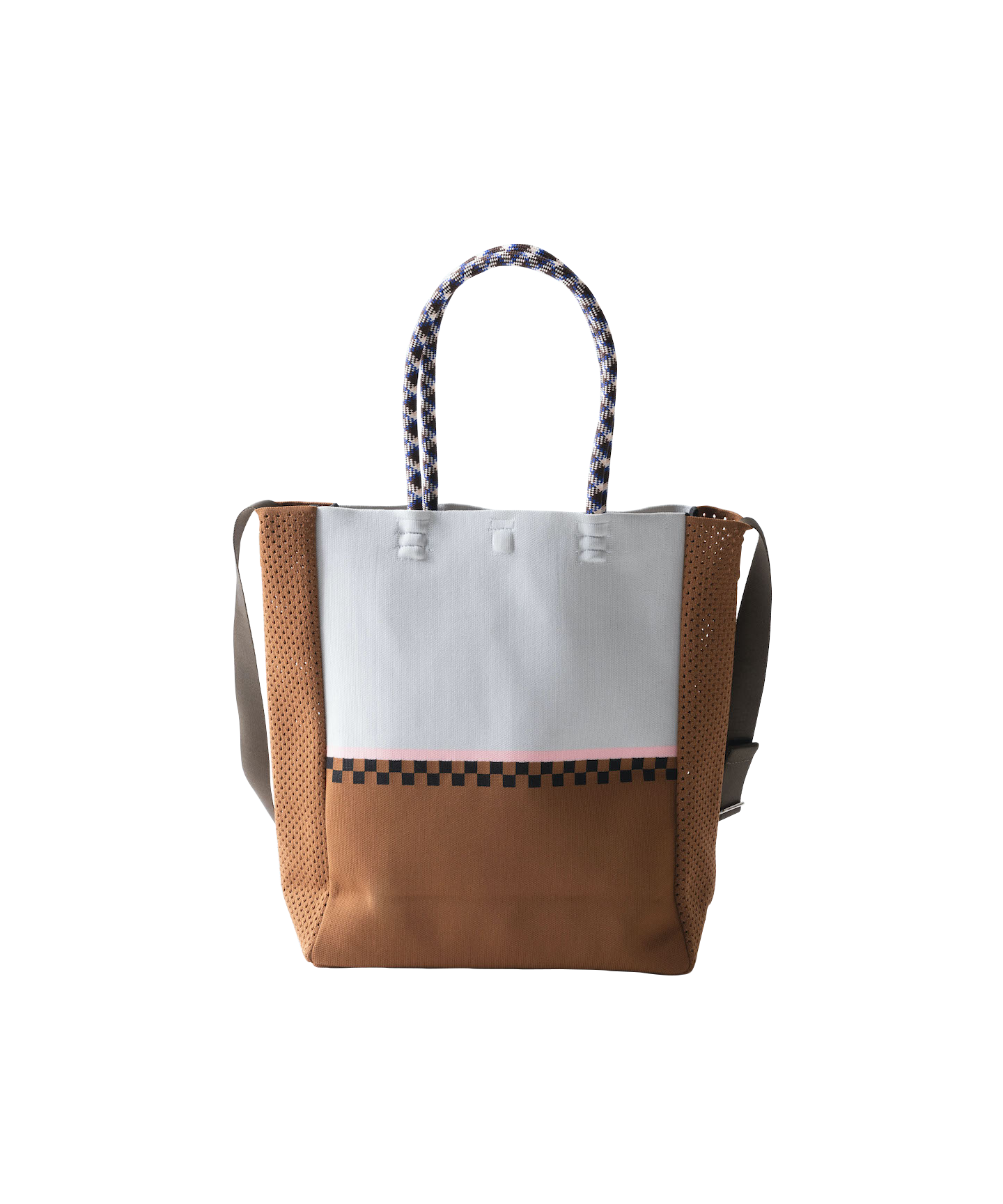 CHECKER LINE 2WAY TOTE BAG
SKU: TR31BG001-82-F
---
Details 
サイズ:高さ 28 × 幅 21 × 奥行き 11cm / ハンドル:20cm / ショルダーストラップ:100cm

Materials 
ポリエステル 100%

軽くて丈夫生地を使用したニットバッグ。ショルダーベルトもついているので、斜めがけやワンショルダーなど、多様な持ち方ができ便利です。持ち手の紐もオリジナルで中にはポケットもあります。ノートパソコンなども持ち運べるサイズ感です。

<お取り扱い上の注意>
この製品は、ファッション性を優先し繊細な糸を使用しております。 着用・着脱の際、爪などの引っかかり等にご注意下さい。 尚、洗濯は手洗いをして下さい。 タンブラー乾燥は避けて下さい。


Details 
Size : H 28 × W 21 × D 11cm / Handle : 20cm / Shoulder strap : 100cm

Materials 
100% POLYESTER

Made in JAPAN

Knitted bag made of light and strong fabric. It has a shoulder strap, so you can carry on your shoulder or accross your body. The handle is also TRICOTÉ original design. There is a pocket inside the bag. It is also large enough to carry a laptop computer.

<Handle with care>
This product uses delicate yarns to prioritise its fashionability. Please be careful when taking on and off the item. Also, please hand wash when washing. Please avoid to use the tumble dryer.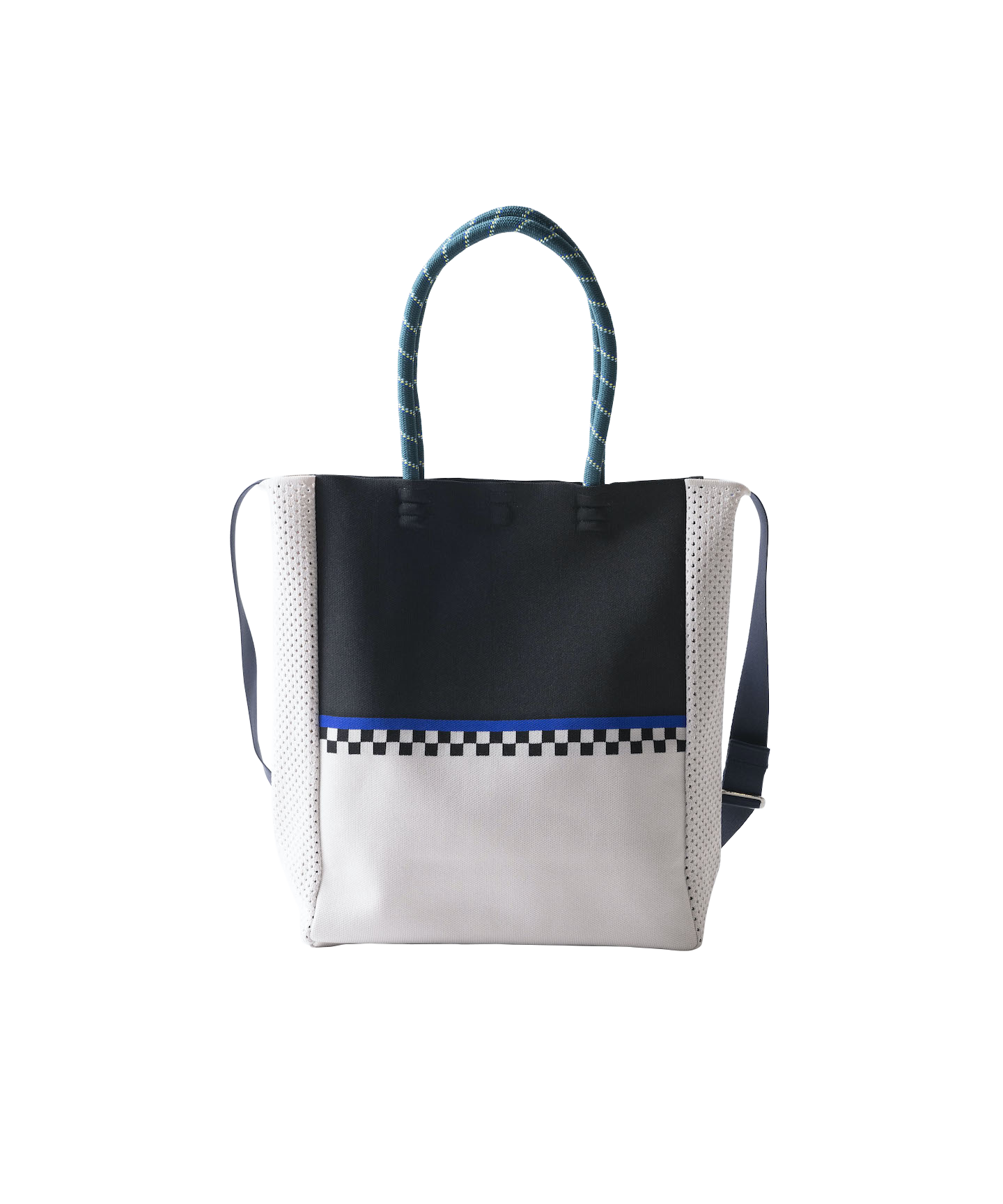 CHECKER LINE 2WAY TOTE BAG
SALE価格

¥22,000
通常価格

¥0