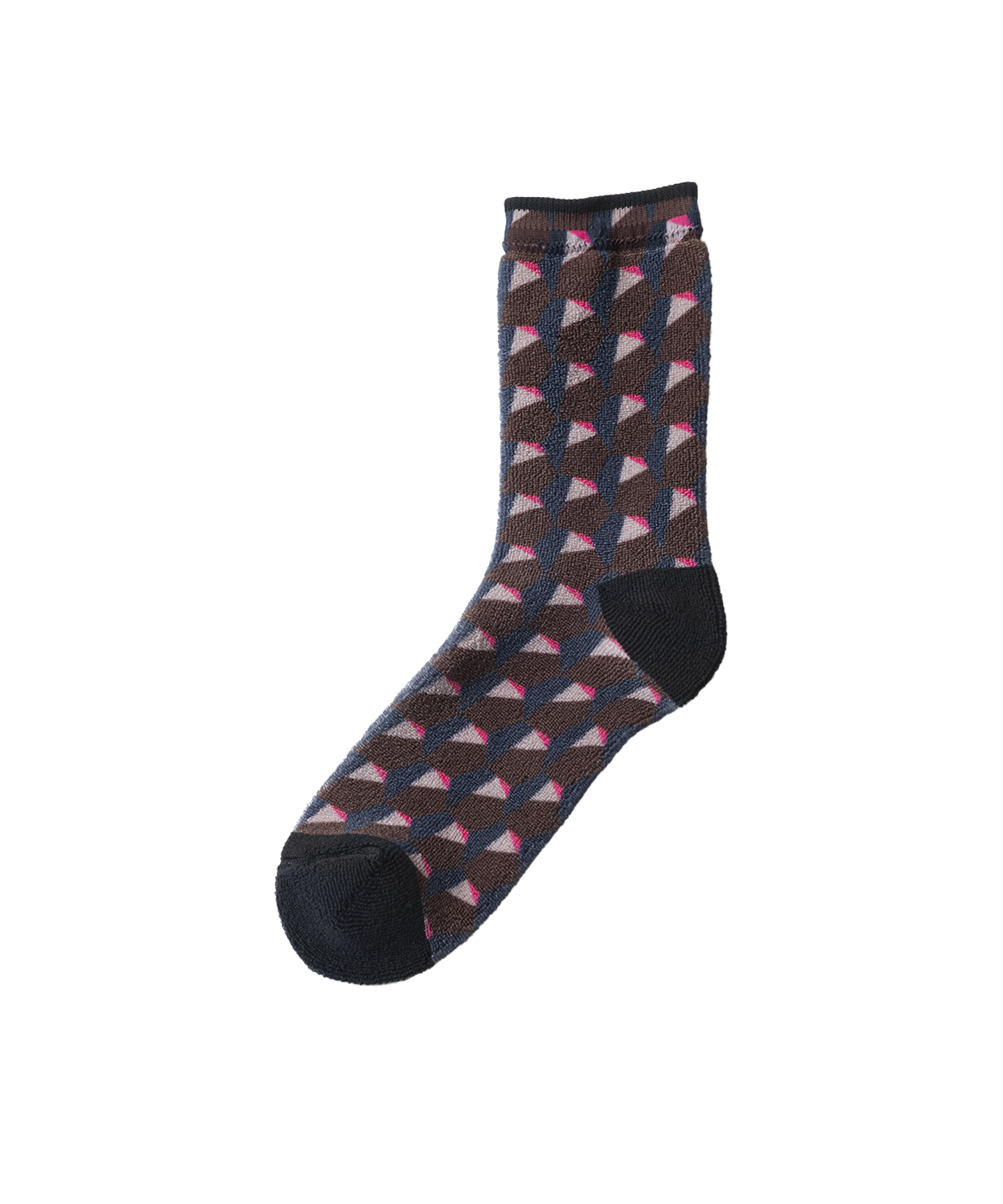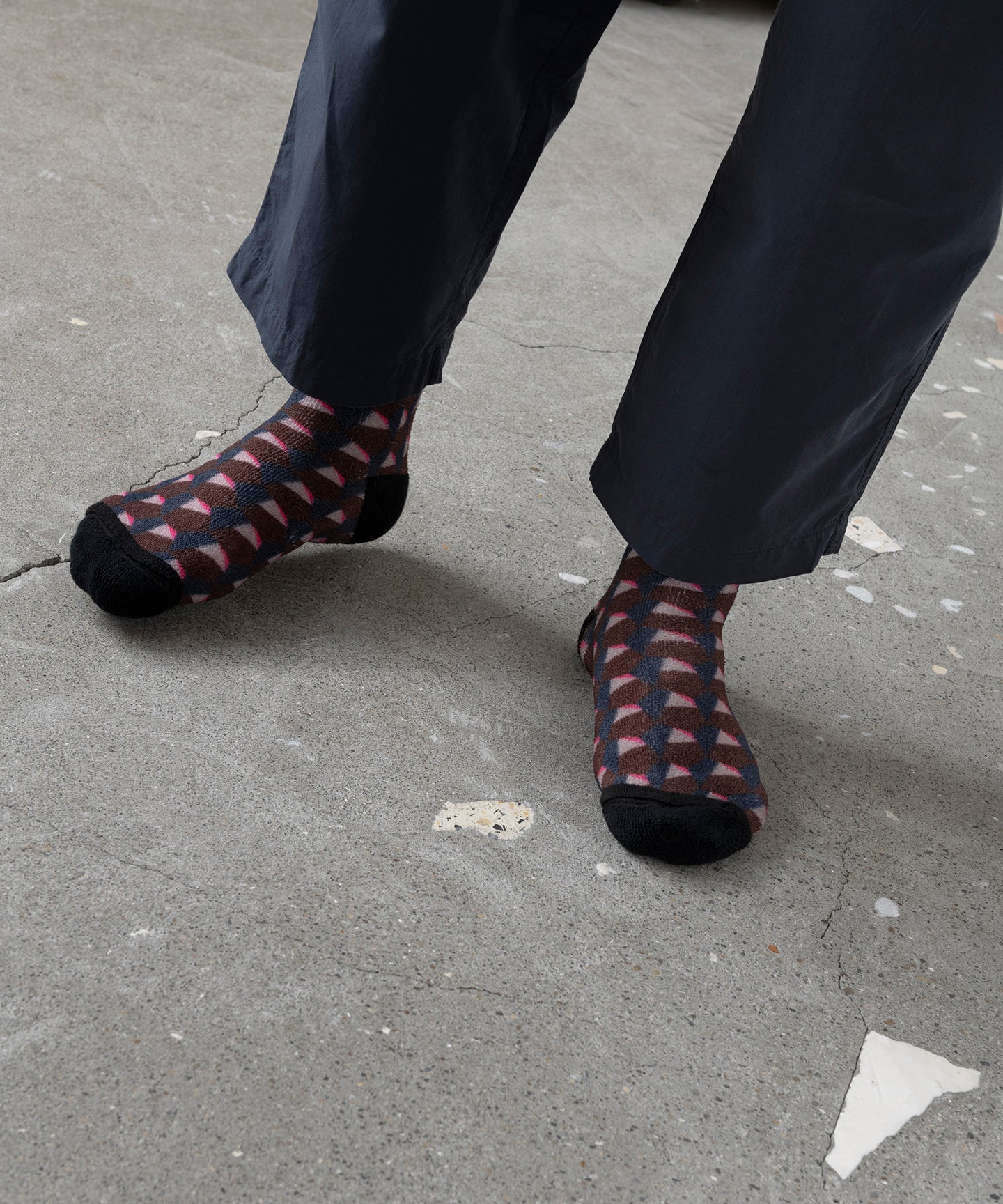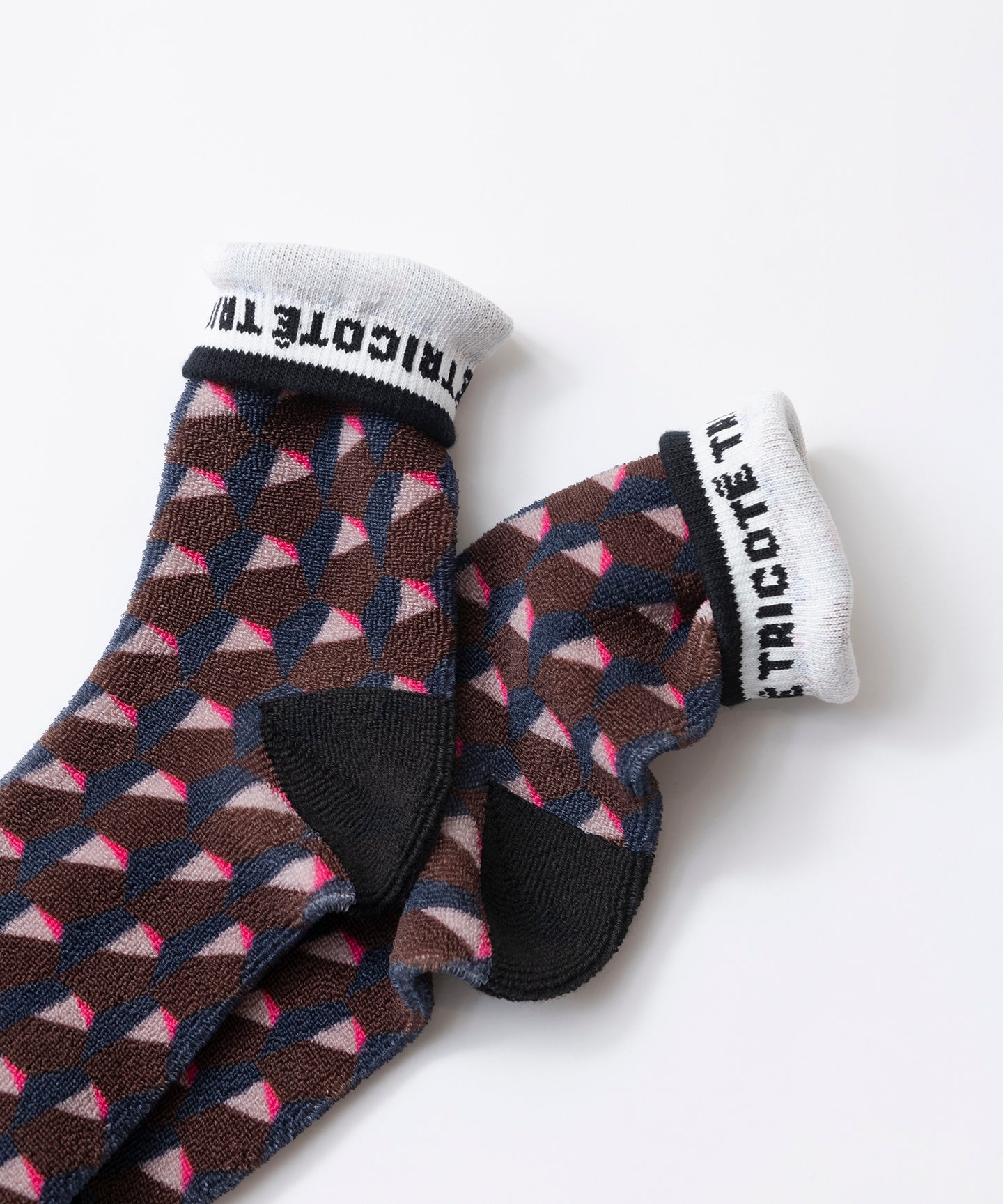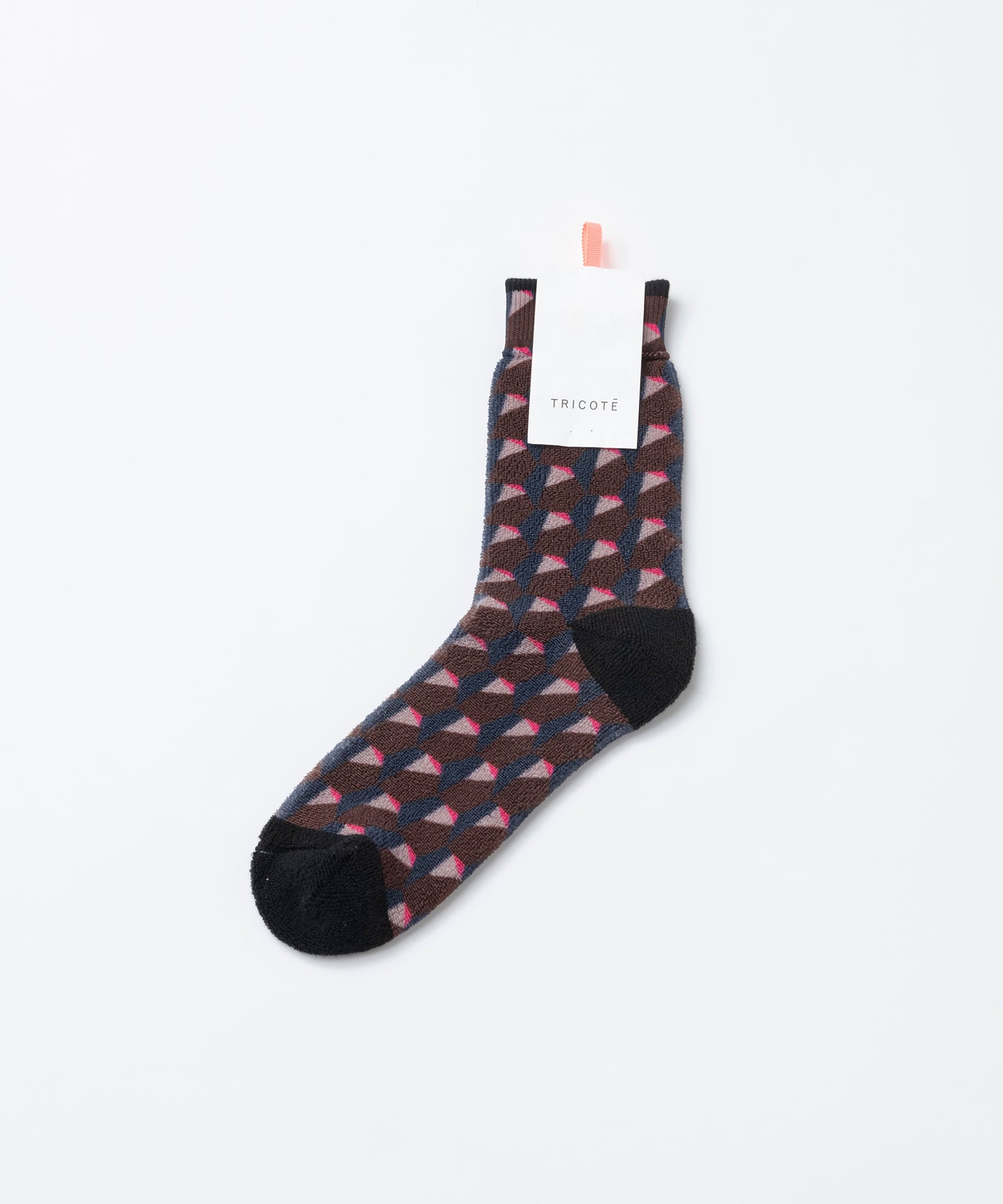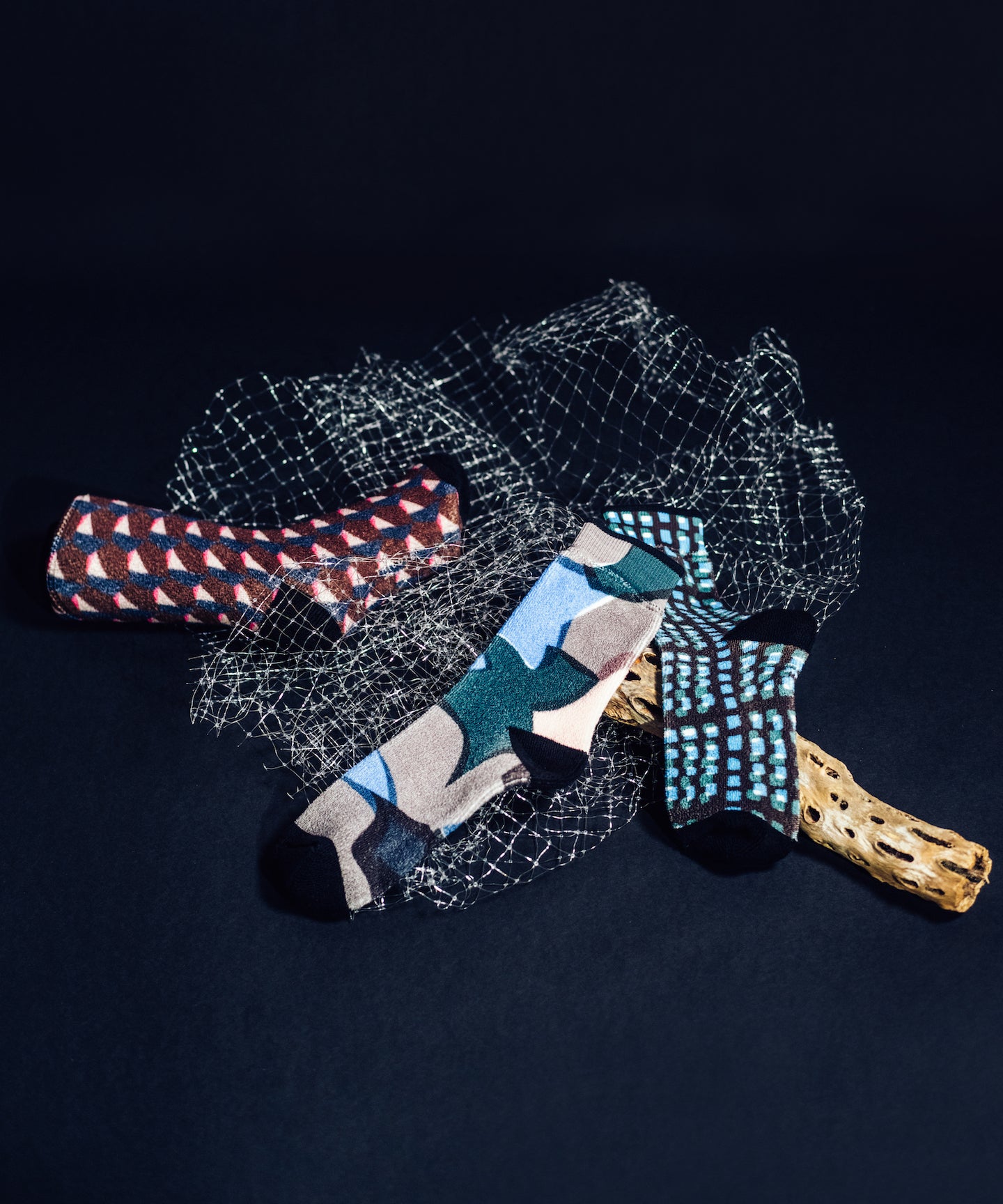 POLYGON PILE SOCKS (MENS)
SKU: TR23SO059-87BROWN-25-27
---
Details 
サイズ:25-27cm / 丈:21cm / 厚み:厚手(パイル編み)

Materials 
ポリエステル 90%(リサイクルポリエステル使用)/ 綿 9% / ポリウレタン 1% 

POLYGON 柄のメンズサイズのプリントパイルソックス。 糸は、再生ポリエステル を使用しております。クッション性と保温性を兼ね備えたパイル編みのソックスです。細かい柄やグラデーションなど繊細な表現ができる日本に数台しかない最新の3Dプリントを使用したプリントシリーズです。

<お取り扱い上の注意>
この製品は、ファッション性を優先し繊細な糸を使用しております。
着用・着脱の際、爪などの引っかかり等にご注意下さい。
尚、洗濯は手洗いをして下さい。
タンブラー乾燥は避けて下さい。


Details 
Size : 25-27cm / Length : 21cm  / Thickness : Thick (Pile knitting)

Materials 
90% POLYESTER (Use recycle polyester)/ 9% COTTON / 1%POLYURETHANE 

Made in JAPAN

Men's size printed pile socks in polygon pattern.
Yarn is made from recycled polyester. These pile-knitted socks combine cushioning and warmth. This printed series uses the latest 3D printing technology. There are only few machines in Japan. This can produce fine patterns, gradations and other delicate expressions.

<Handle with care>
This product uses delicate yarns to prioritise its fashionability. Please be careful when taking on and off the item. Also, please hand wash when washing. Please avoid to use the tumble dryer.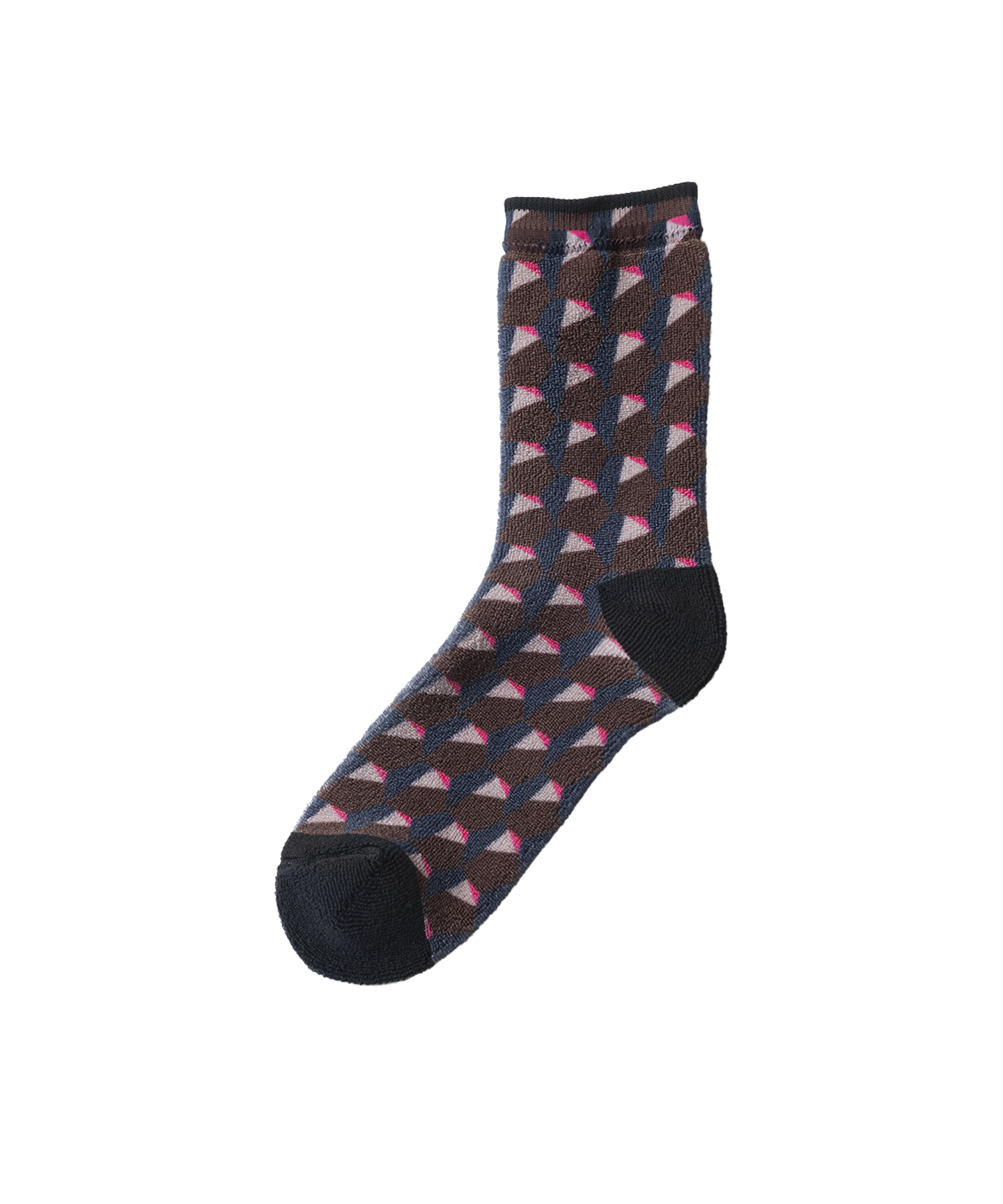 POLYGON PILE SOCKS (MENS)
SALE価格

¥2,860
通常価格