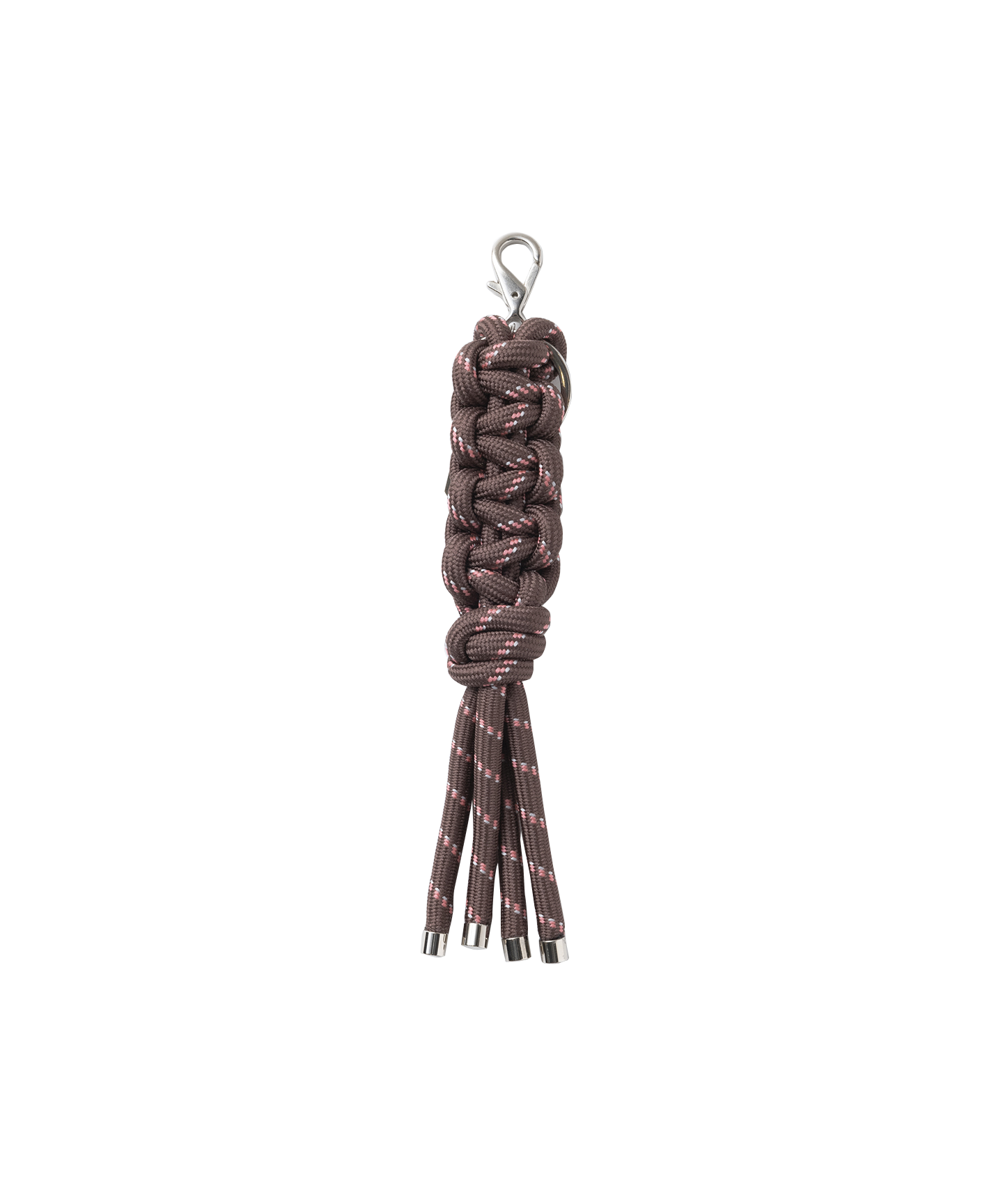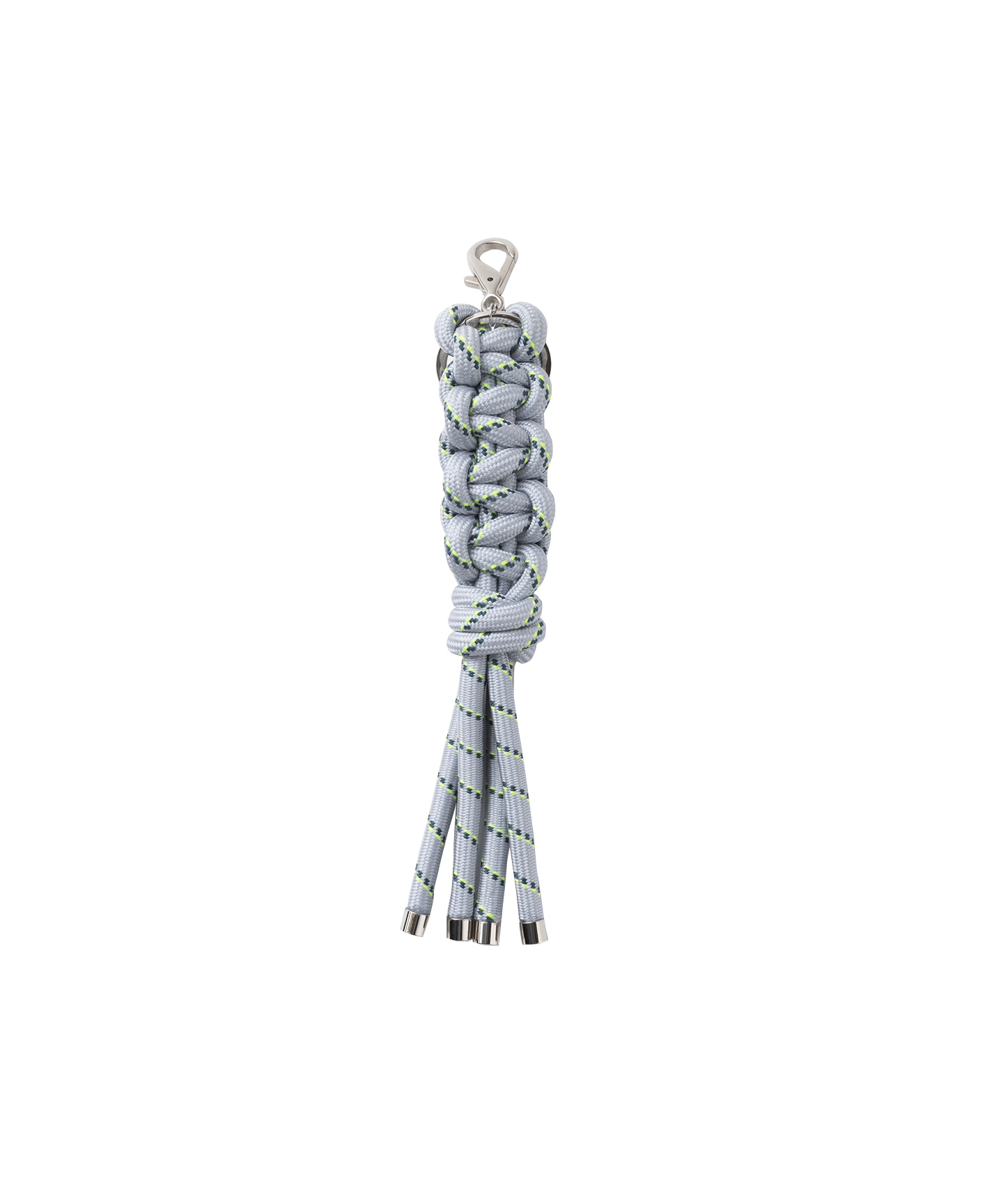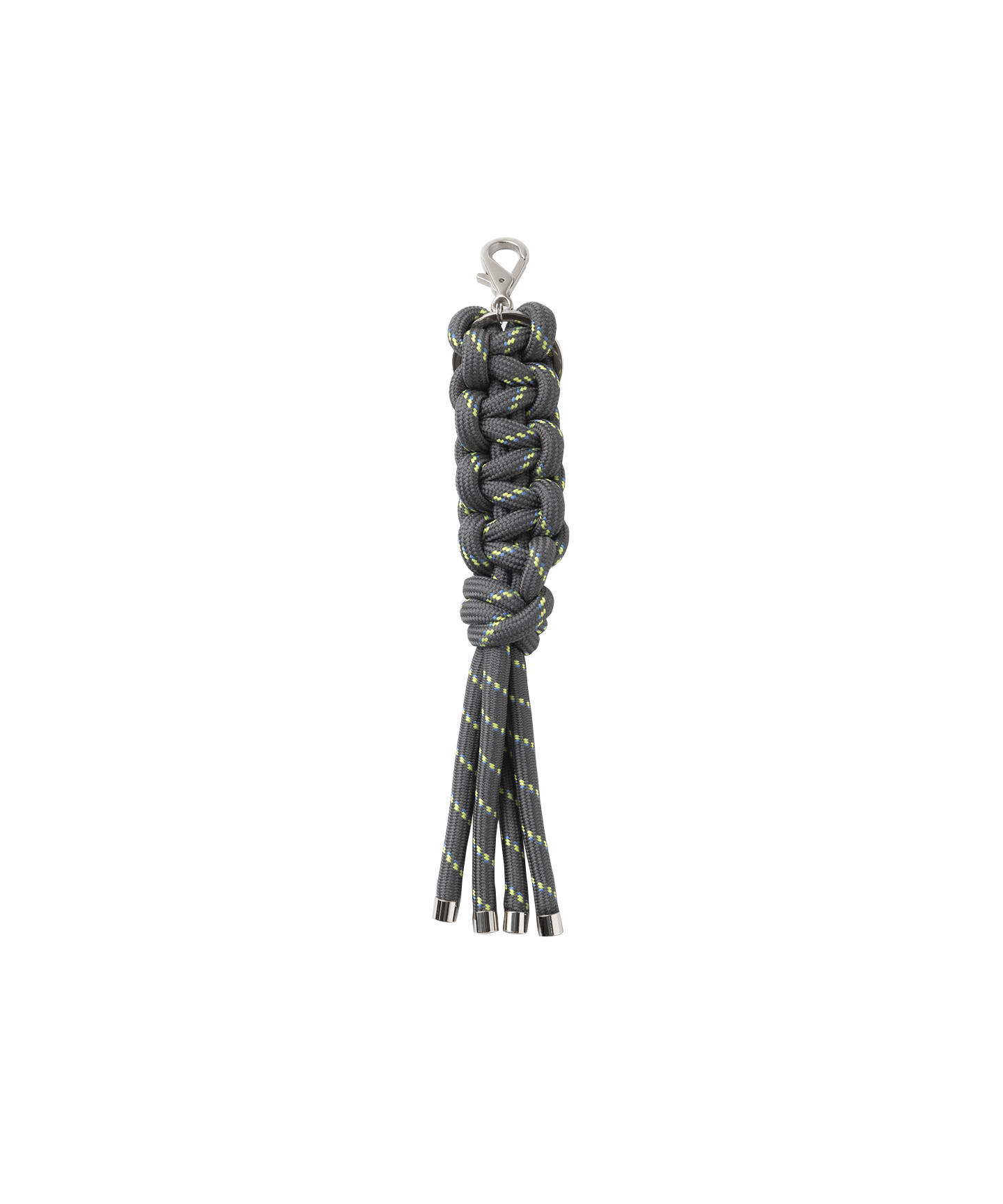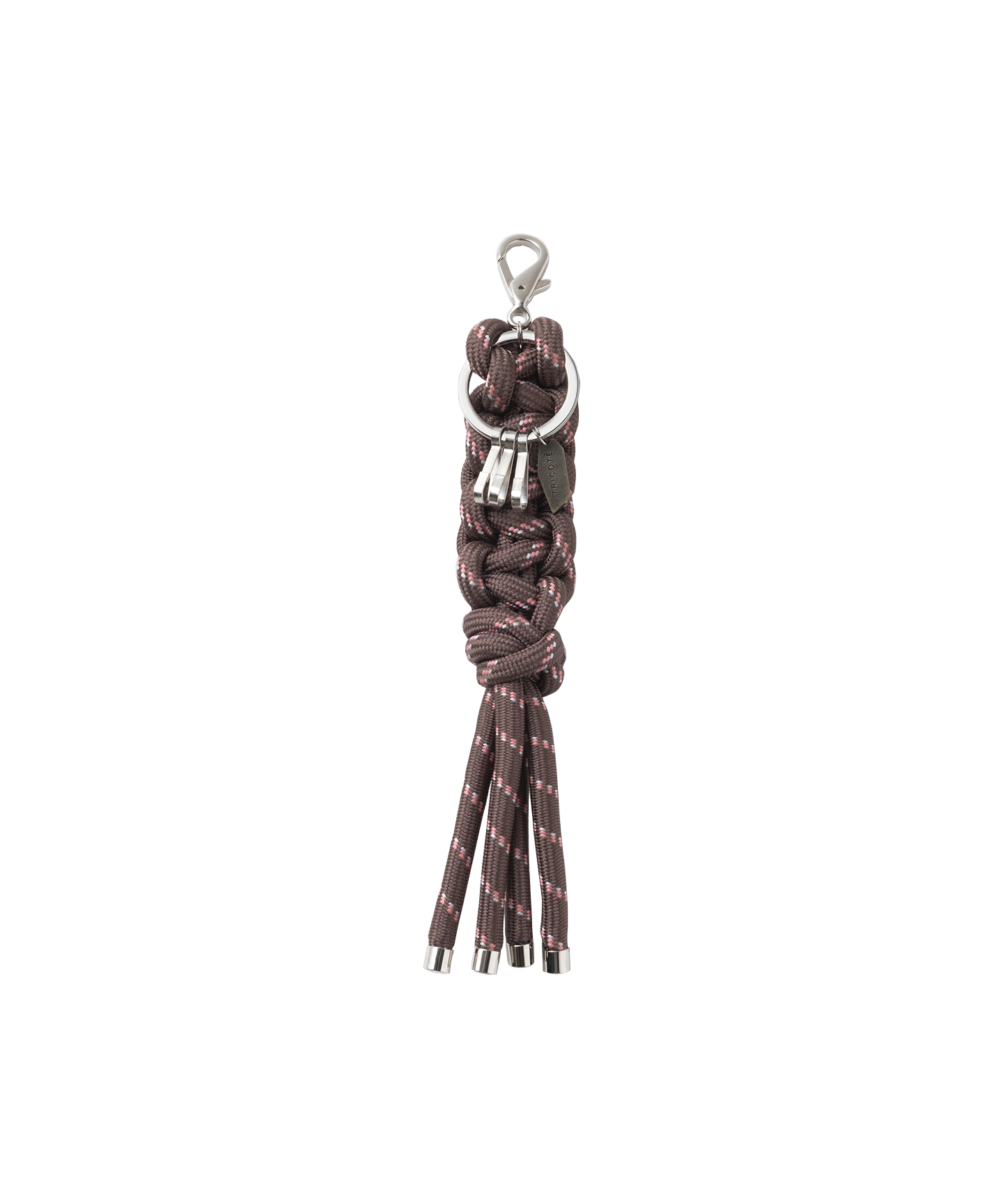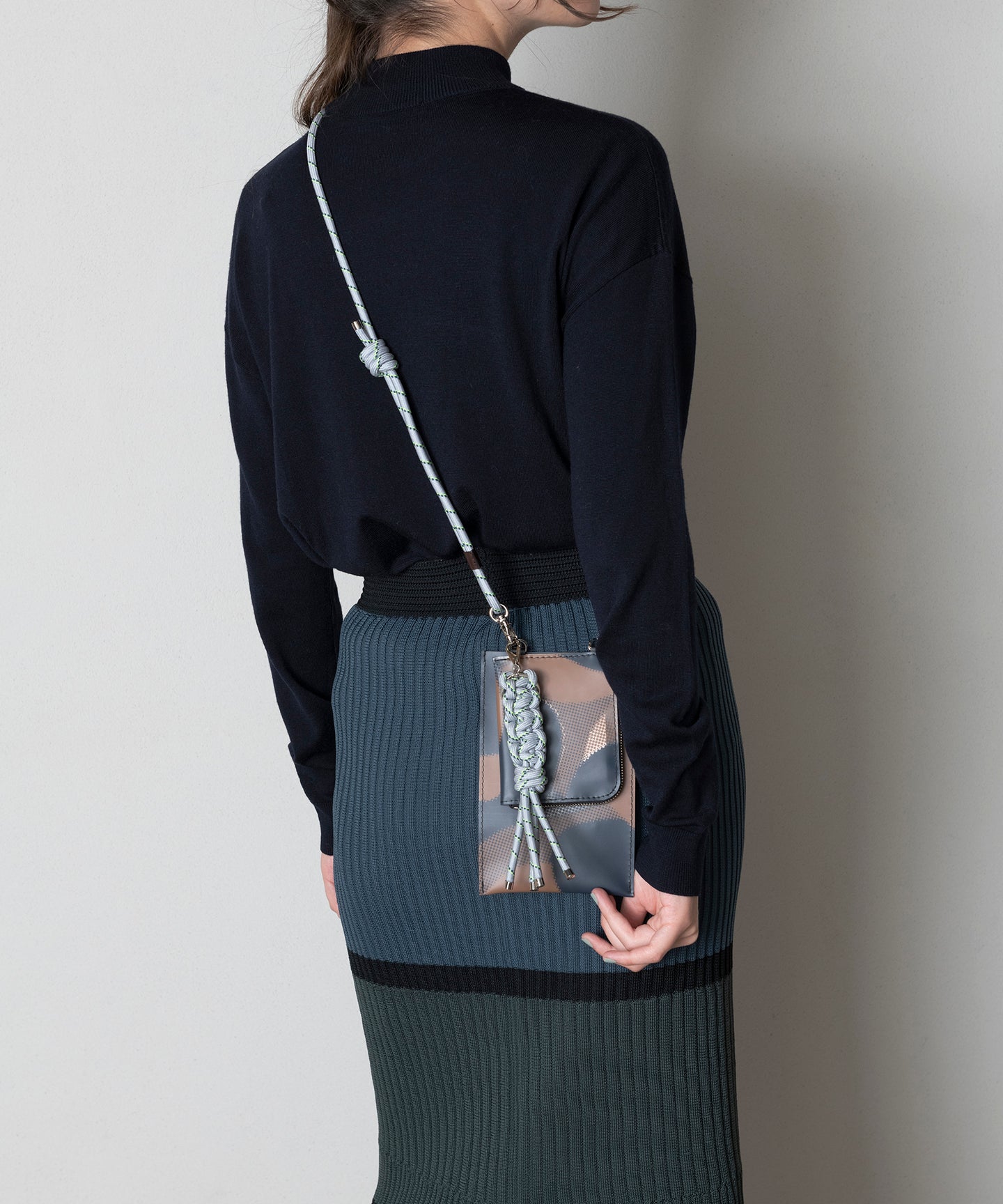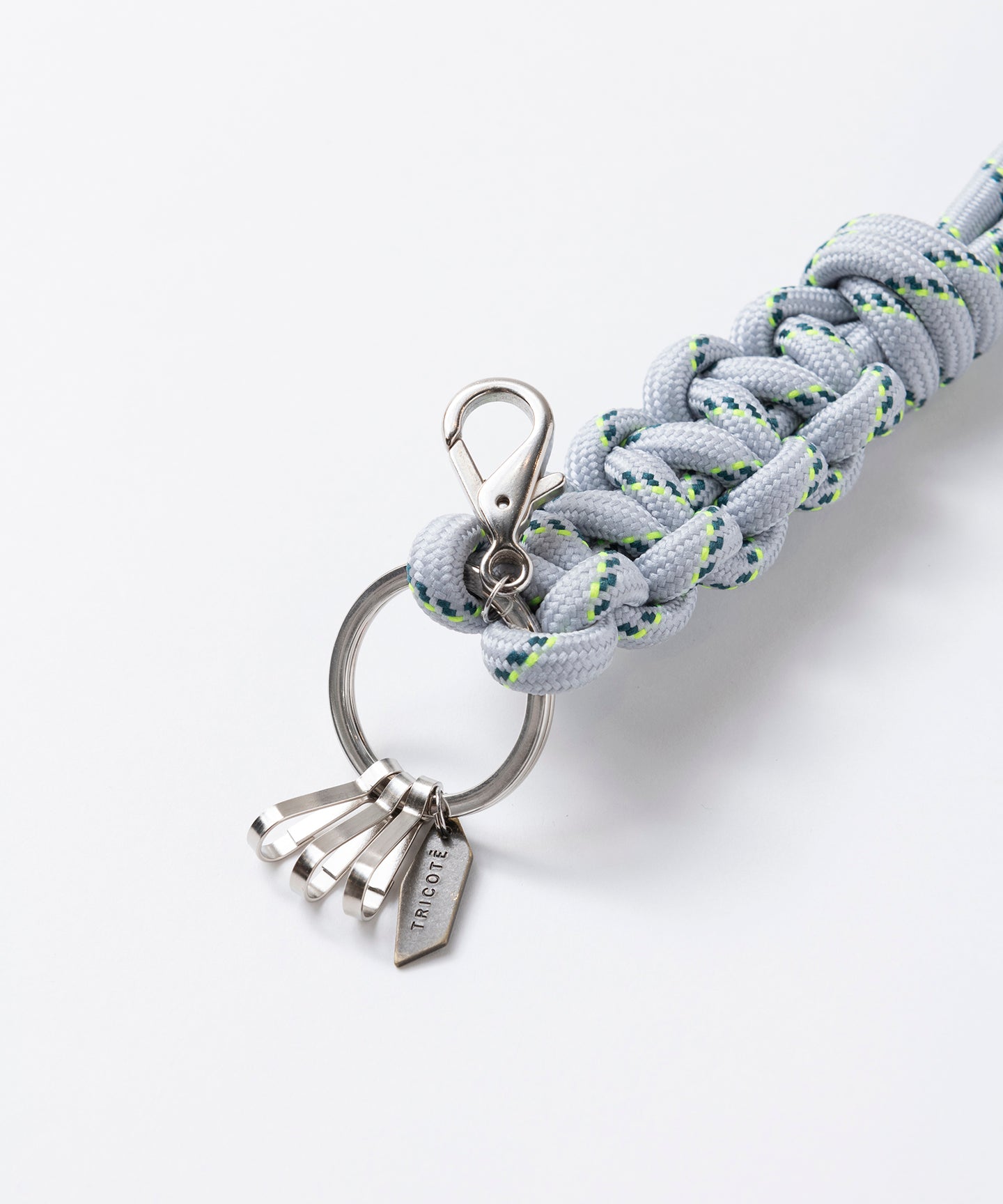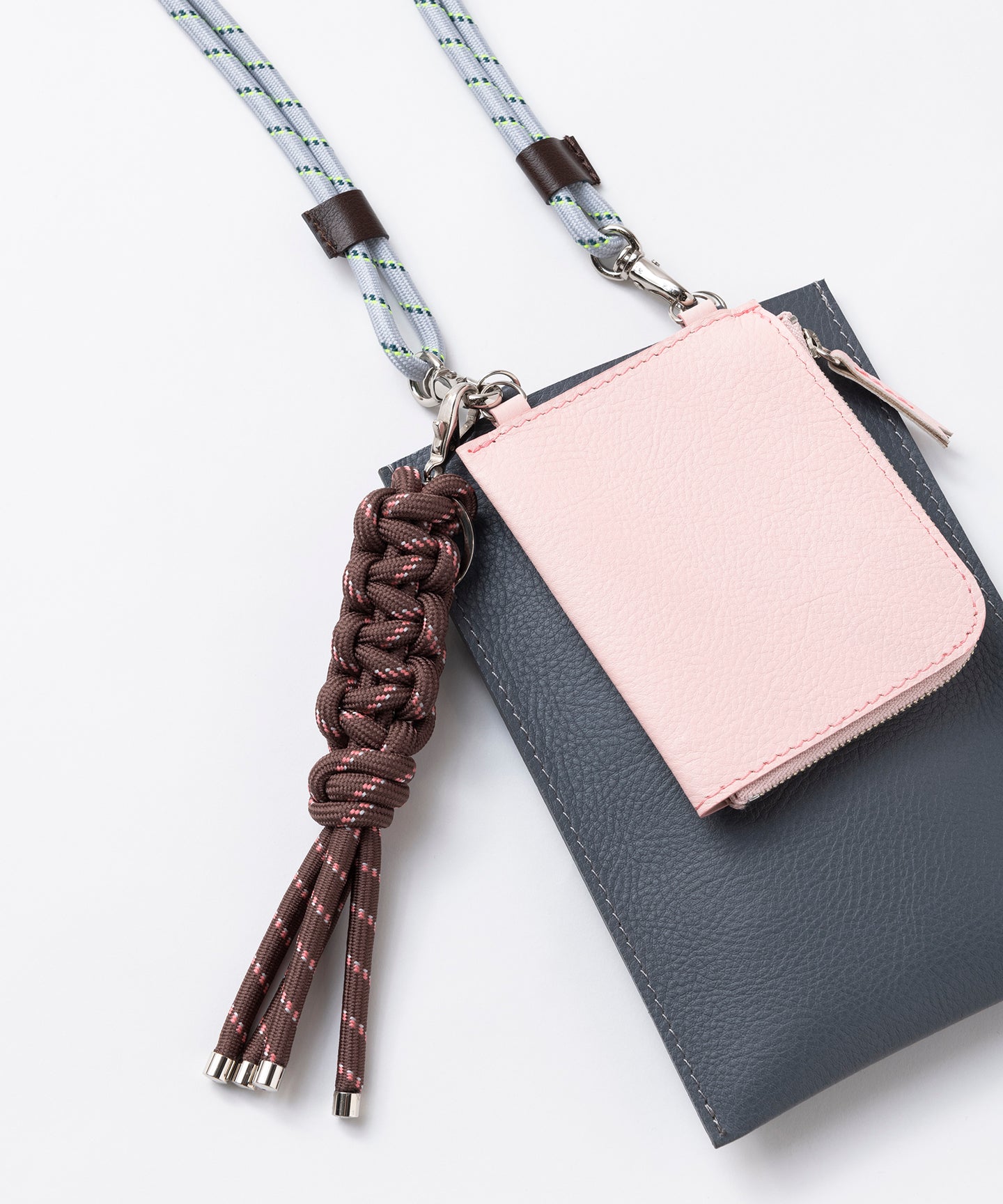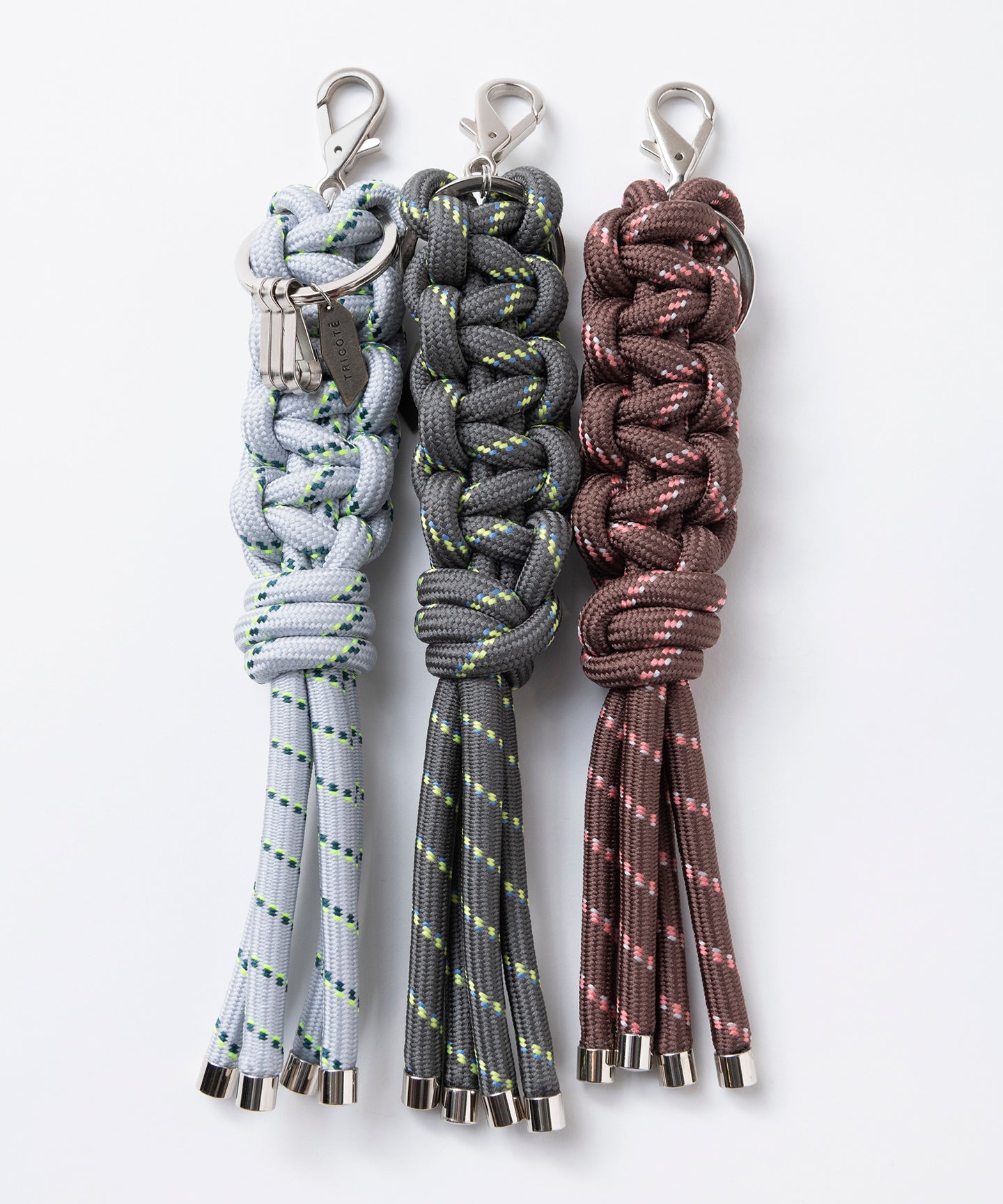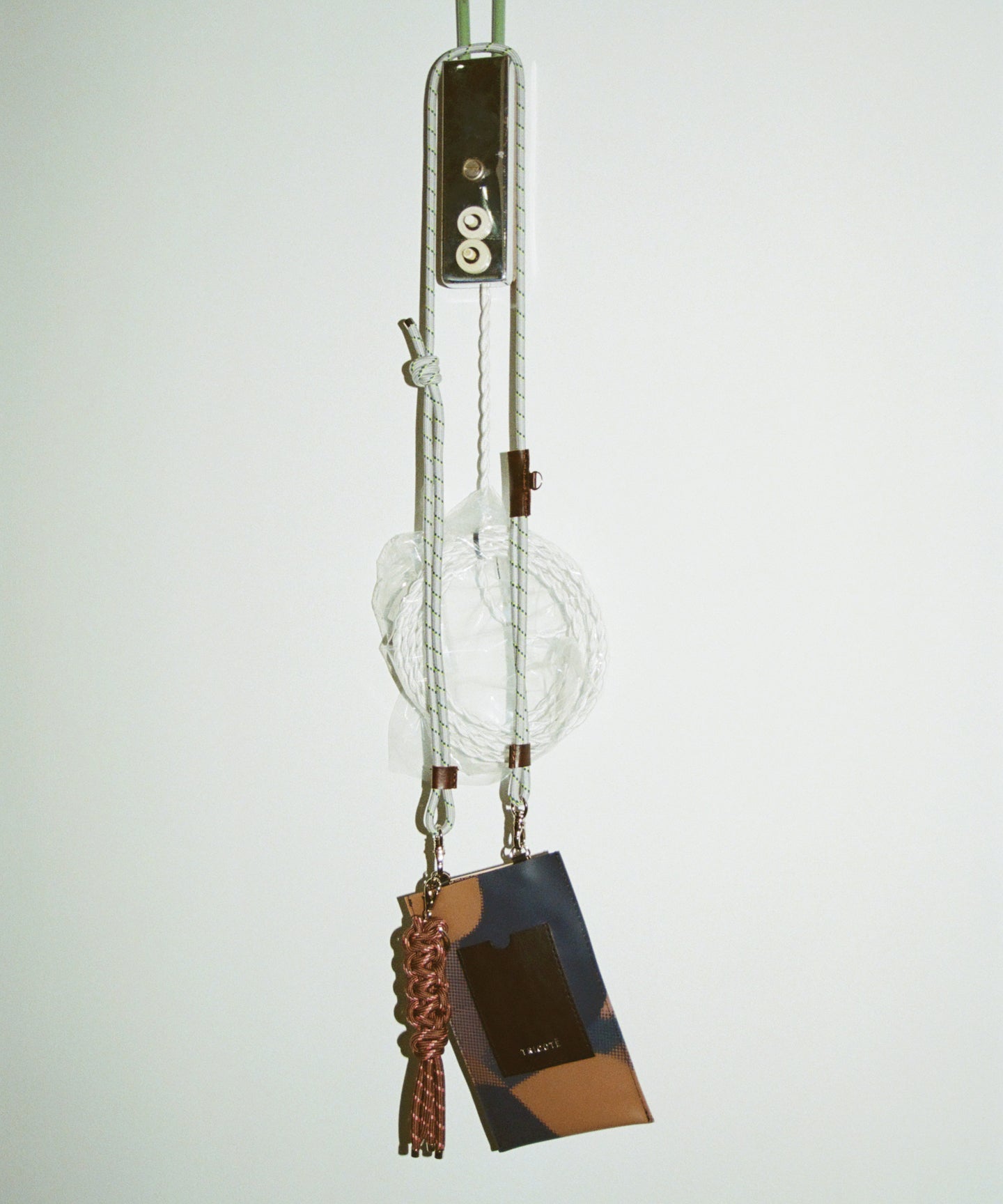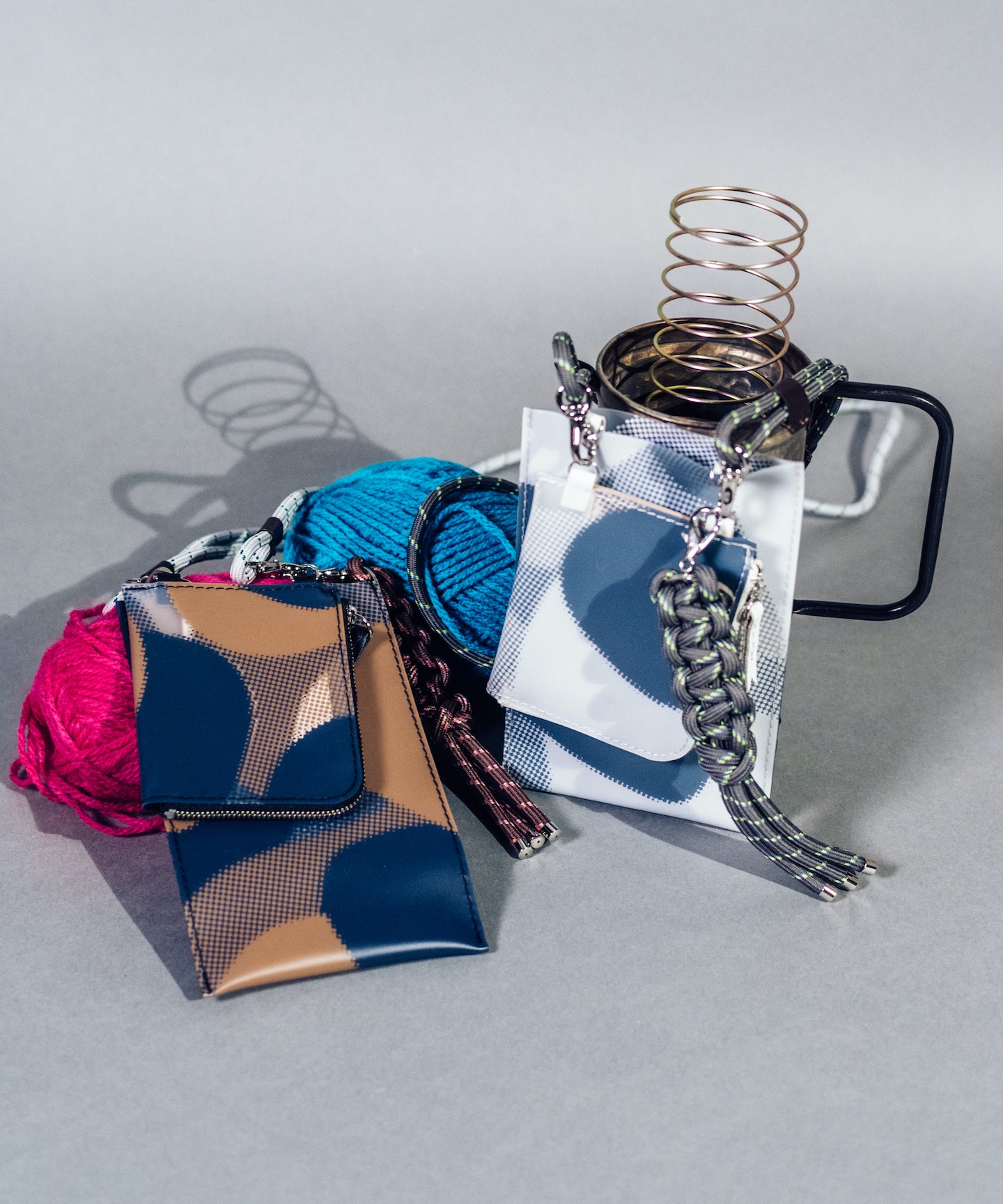 CORD KNOT KEYRING
SKU: TR23MM055-87BROWN-F
---
Details 
サイズ:高さ 9 × 幅 3cm

Material 
ポリエステル 100%

キーホルダーのみのパーツ販売になります。フックで引っ掛けできるので、様々な箇所に付けられ便利です。

<ミックスマッチシリーズ について>
用途に合わせた形を組み合わせて作るバッグシリーズ。 お好きな素材や色を組み合わせて自由自在にカスタムしていただけます。

<お取り扱い上の注意>
この製品は、摩擦や、汗や雨などで濡れた時は他の衣料等に色移りします。
・湿気をおびた状態で他の衣料と接触すること、又乾いた状態であっても、強く摩擦することはお避け下さい。
・湿度が高い場所に保管するとカビの原因にもなります。風通しの良く湿度の低いところに保管して下さい。
・色が落ちますので、この旨十分注意してお取り扱い下さる様、お願い致します。

<お取り扱い上の注意>
この製品はハンドメイドの為、一点一点サイズや風合いが多少違う場合がありますがご了承下さい。 また繊細な素材の為ご使用の際には、引っ掛かり易くなっていますのでバッグやベルト、アクセサリー等表面にざらつきのある物との引っ掛けにご注意ください。 素材の特性上水や汗による色移り色落ちする場合があります。お風呂や手洗い等、水に濡らさない様お取り扱いに十分注意下さい。 直接金属が皮膚に当る為体質により痒み、被れが生じる可能性があります。皮膚に異常を感じた場合はご使用を止めて頂き専門医にご相談下さい。以上の点をご留意の上、お買い求め下さい。

Details 
Size : H 9cm × W 3cm

Material 
100%  POLYESTER

Made in JAPAN

A keyring that can be hooked onto variety of places.

<About the Mix Match Series>
A collection that can be mixed and combine various materials and colors. You can customize it how ever you like.

<Handle with care>
Please note that the size and texture of each finished product may slightly differ due to the handmade nature of the product. Due to the delicate nature of the fabric used on this product, please be aware that it can easily get caught on accessories like bags, belts, and items with a rough surface. Direct skin contact with the metal parts can cause itching and rashes depending on how individuals react. Stop wearing immedaitely if your skin feels irritated. Go and see a specialty doctor and ask for advice. Please be aware of the instructions above before purchase.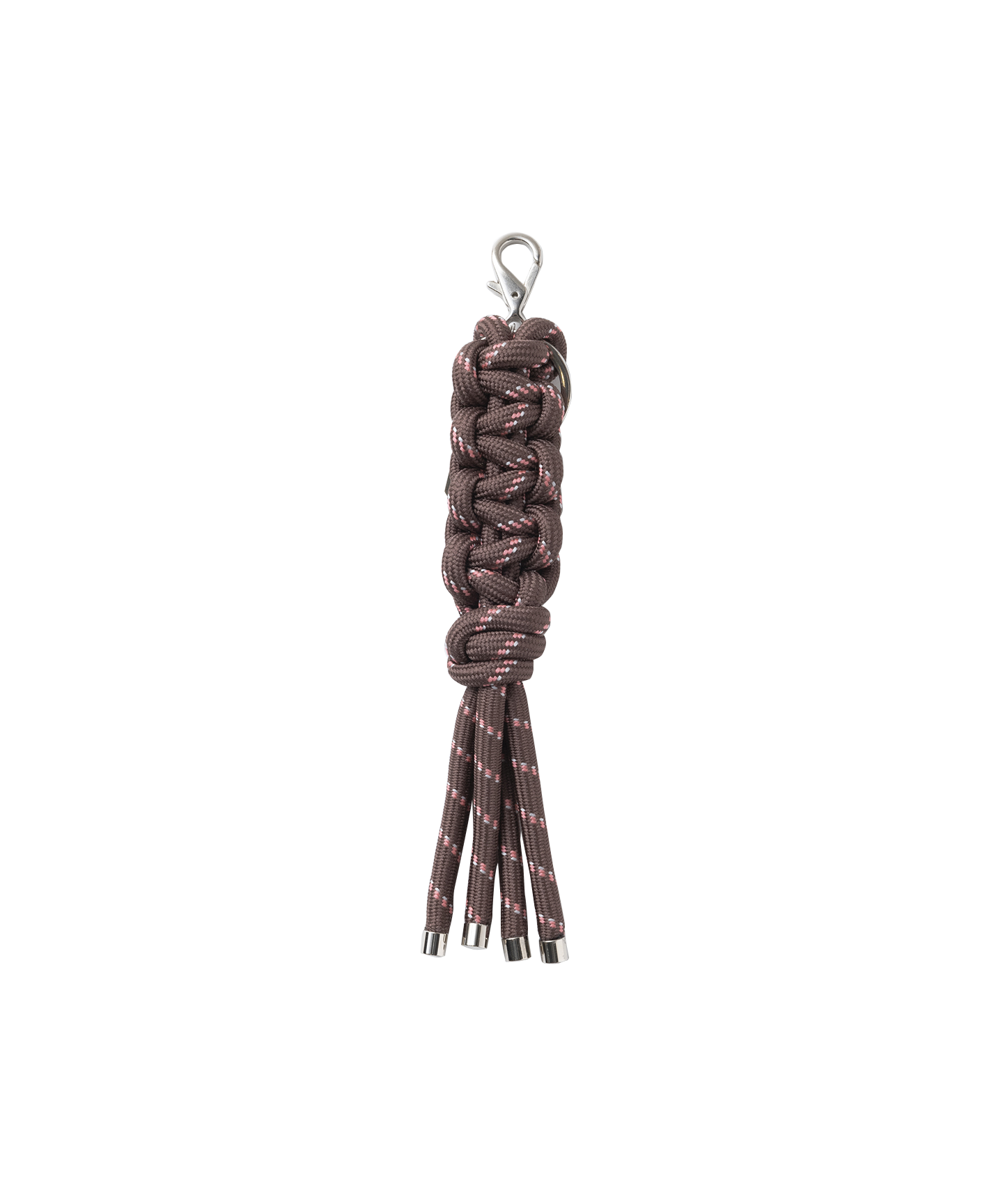 CORD KNOT KEYRING
SALE価格

¥3,080
通常価格