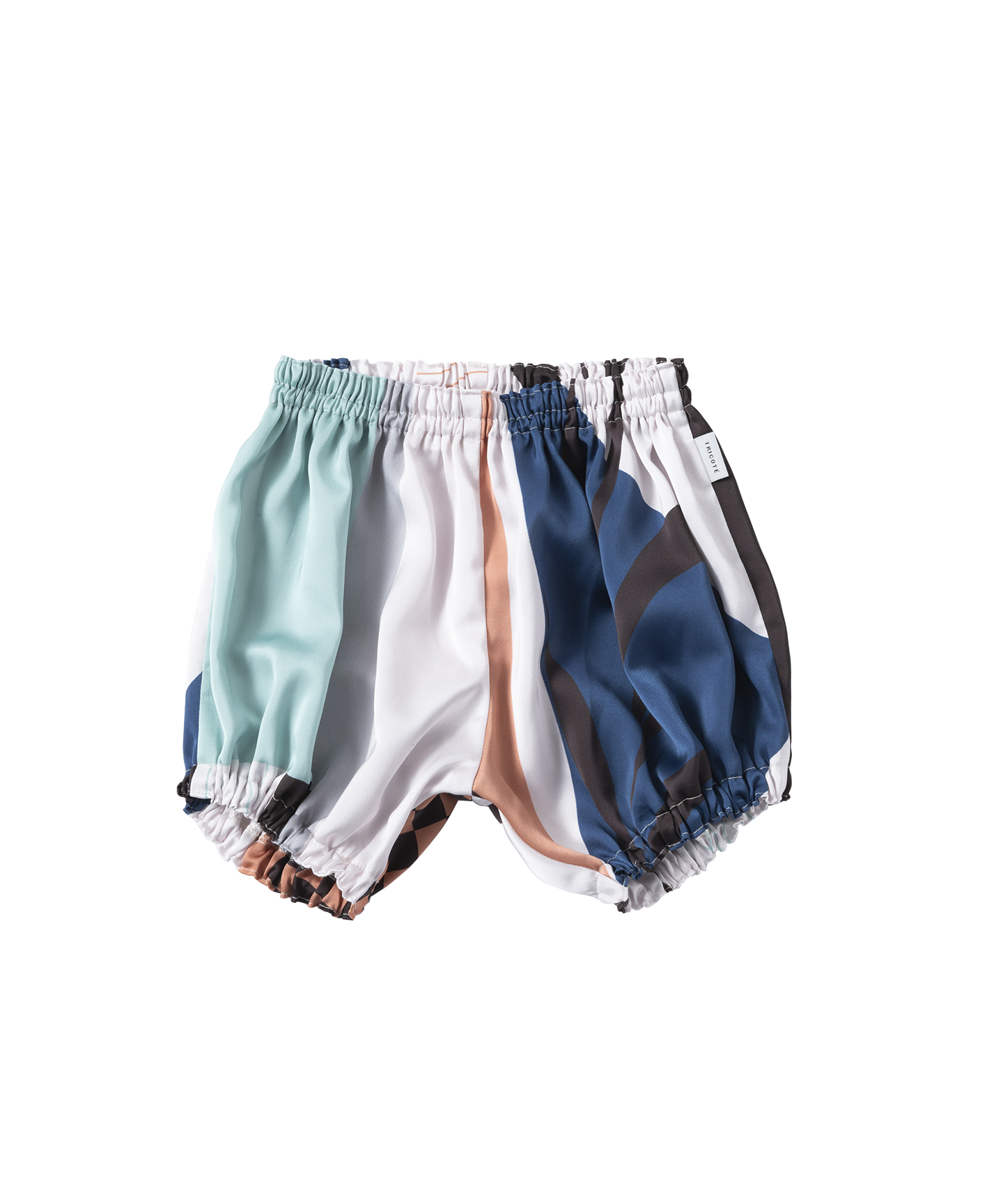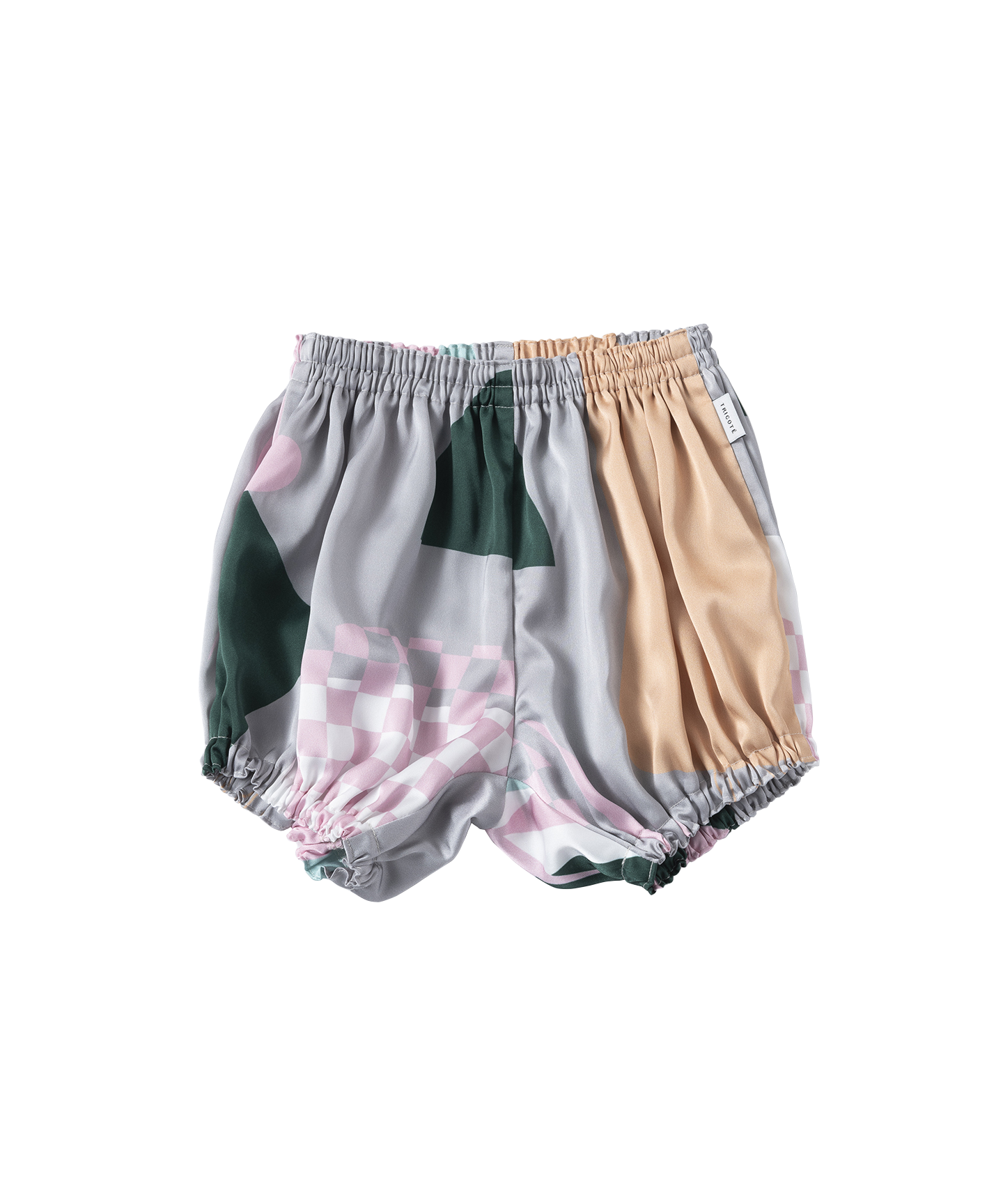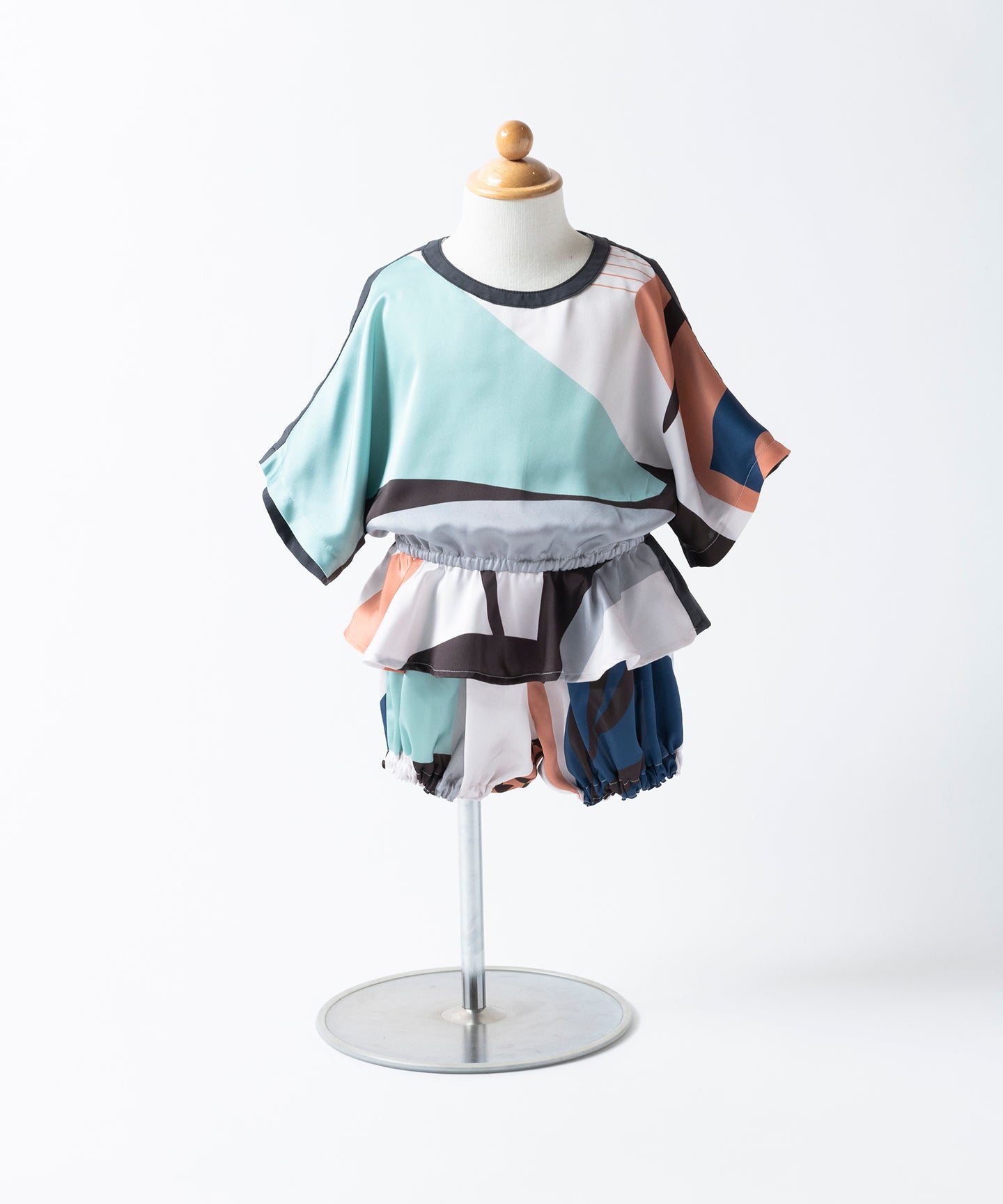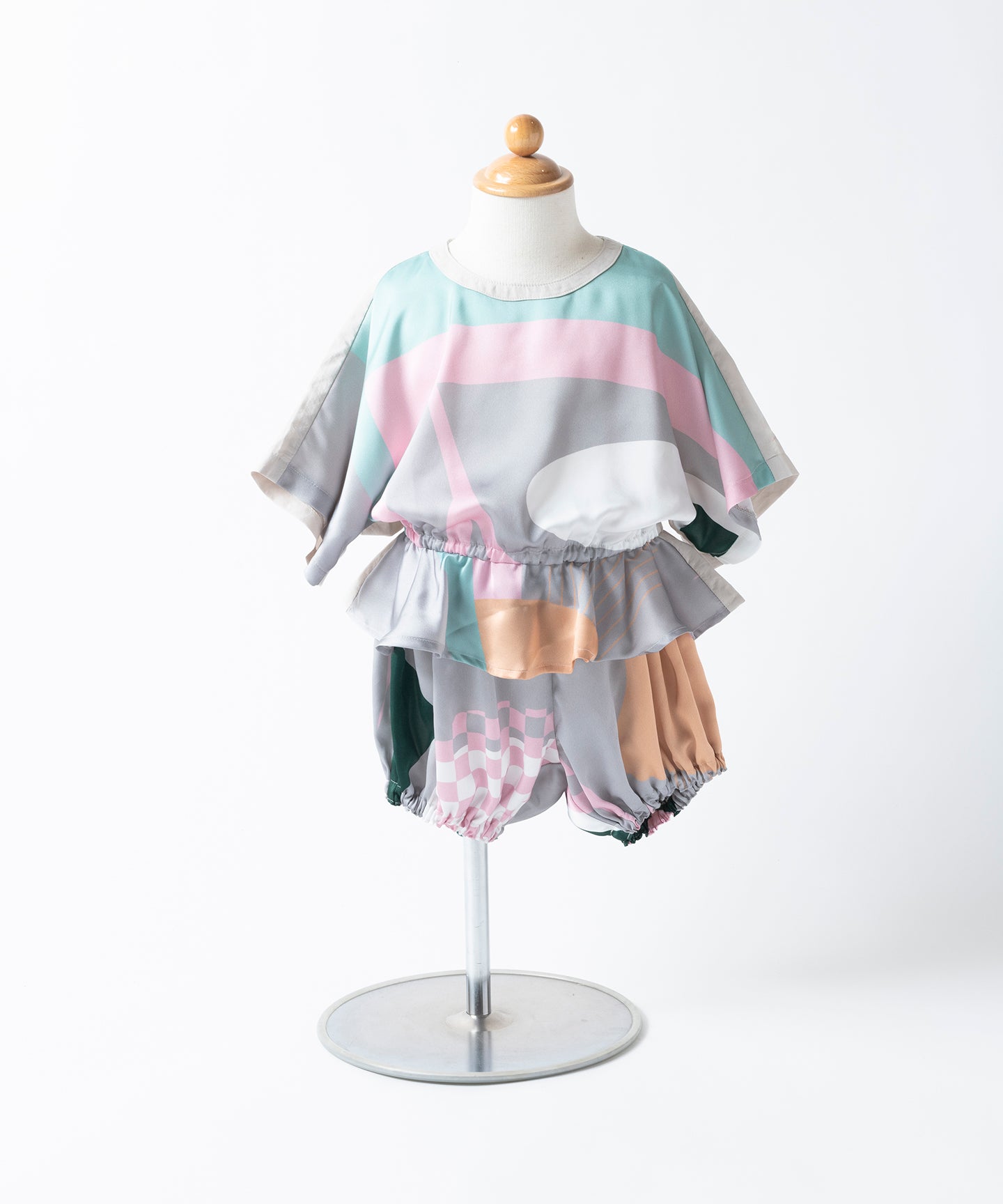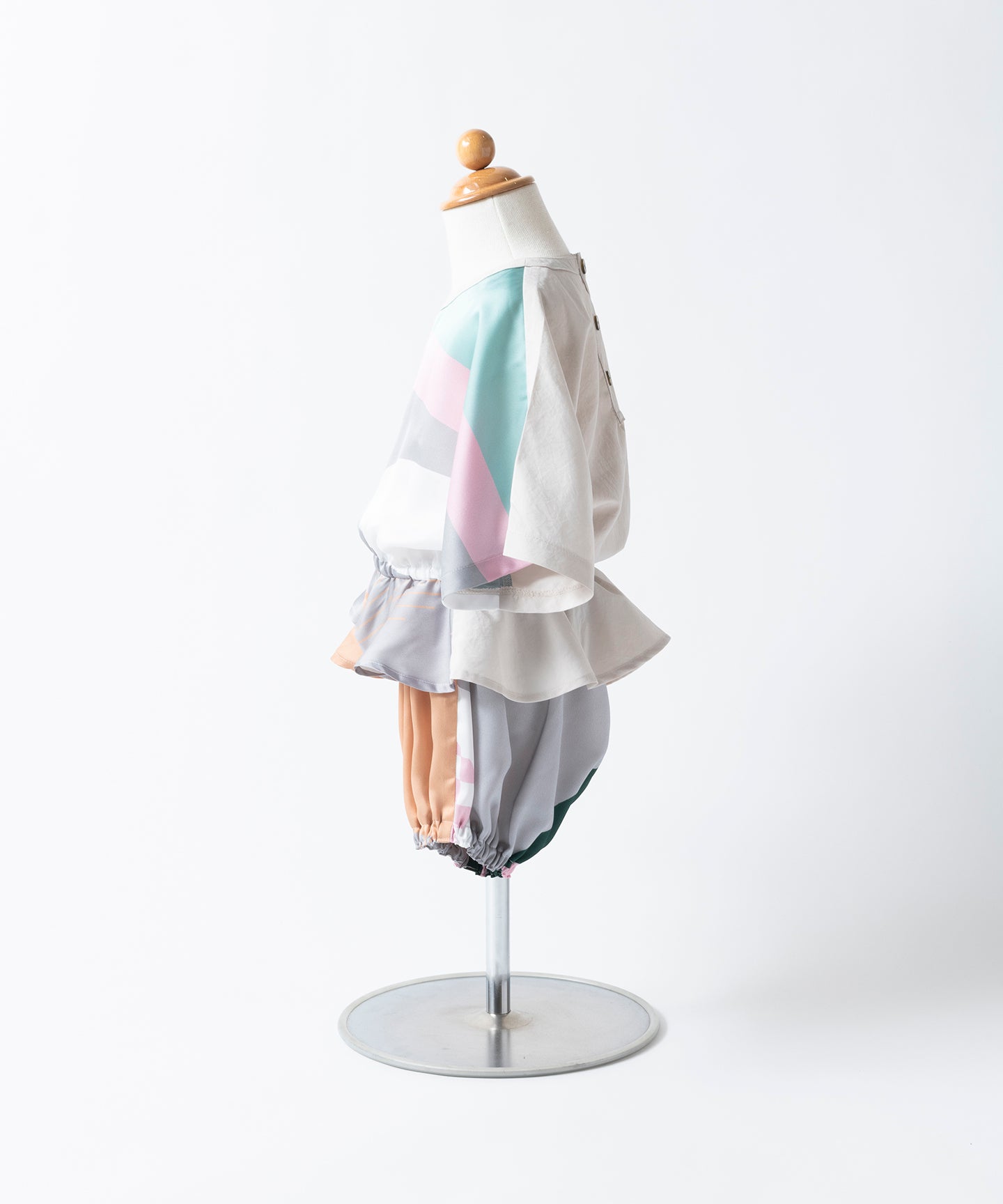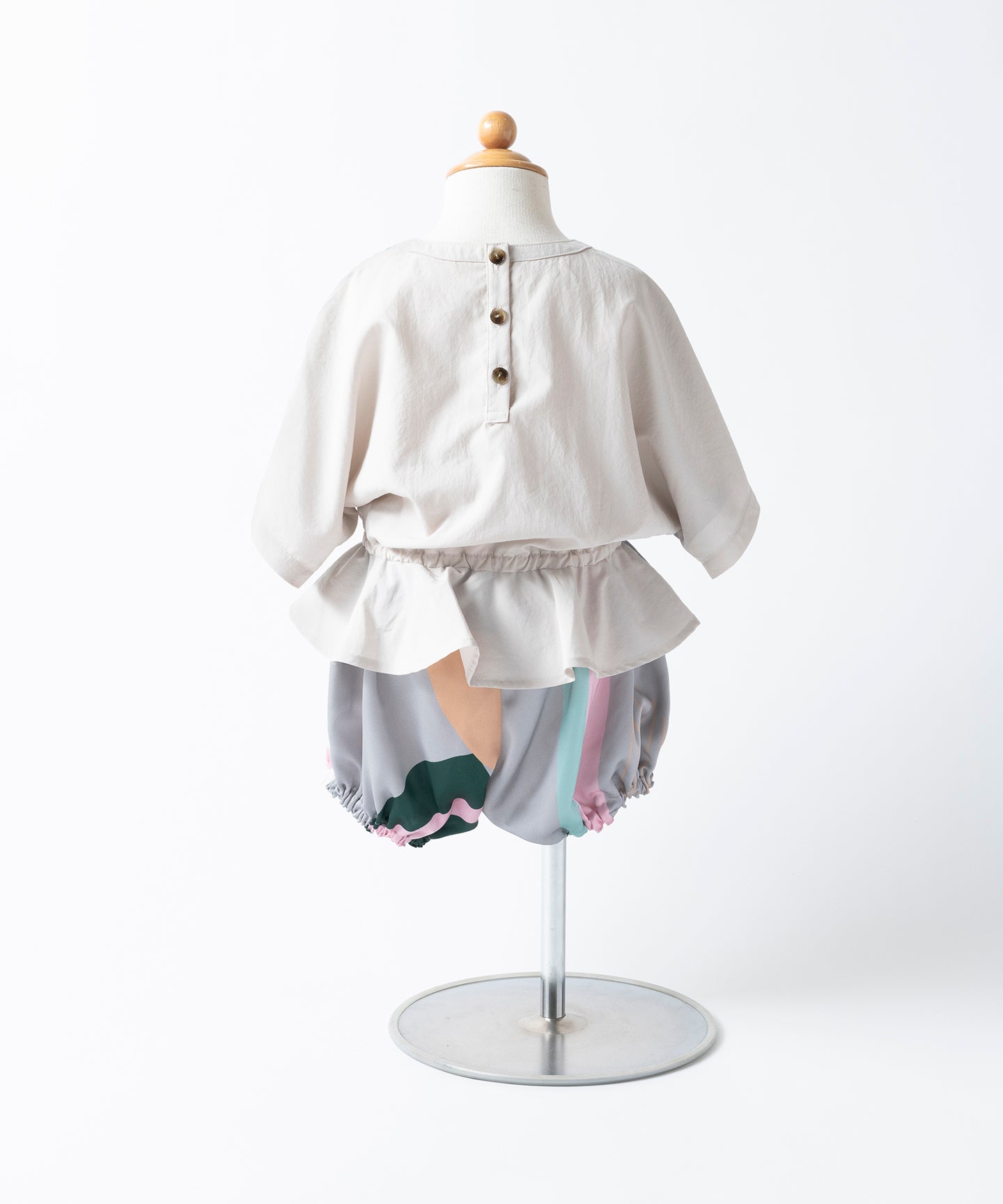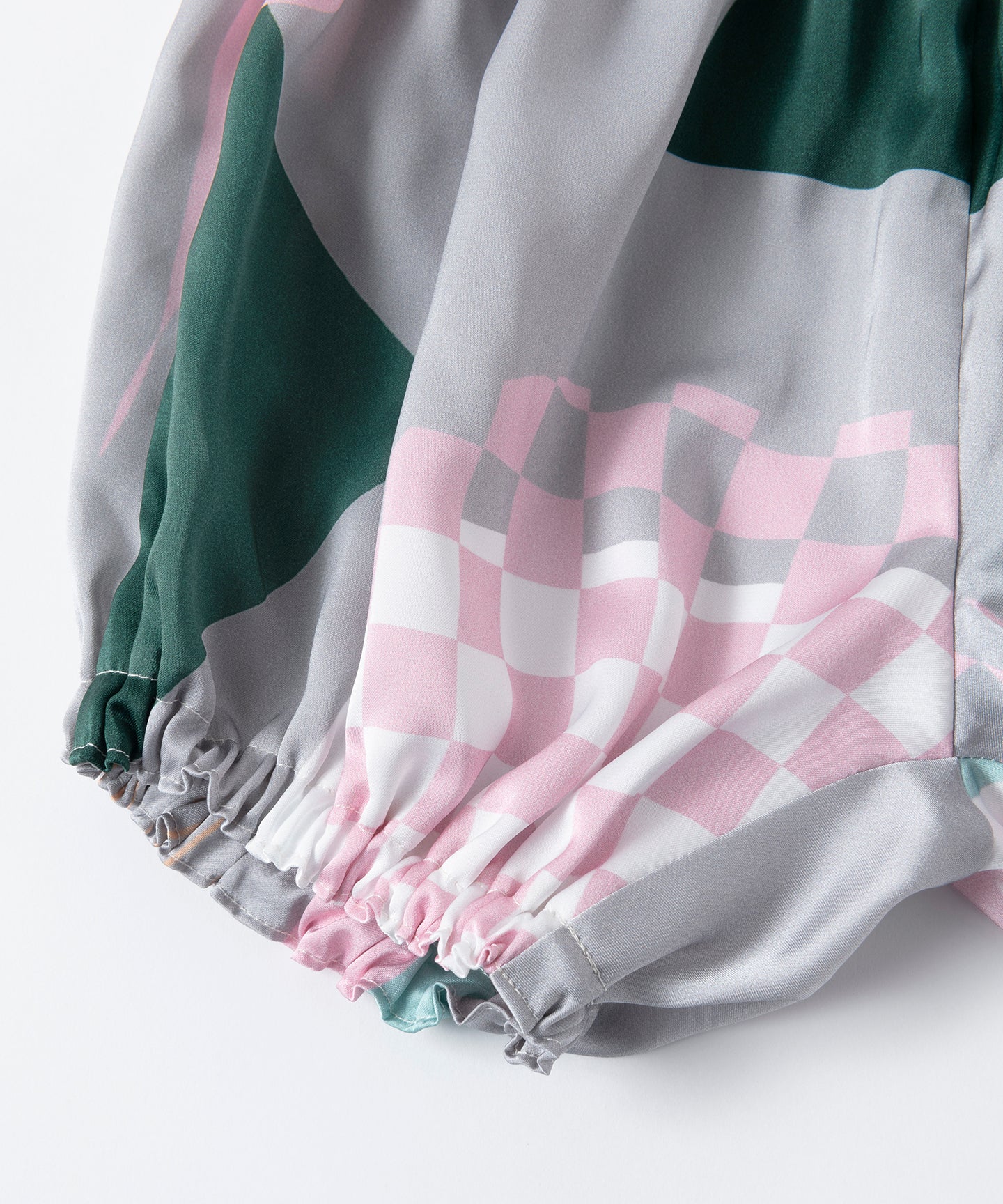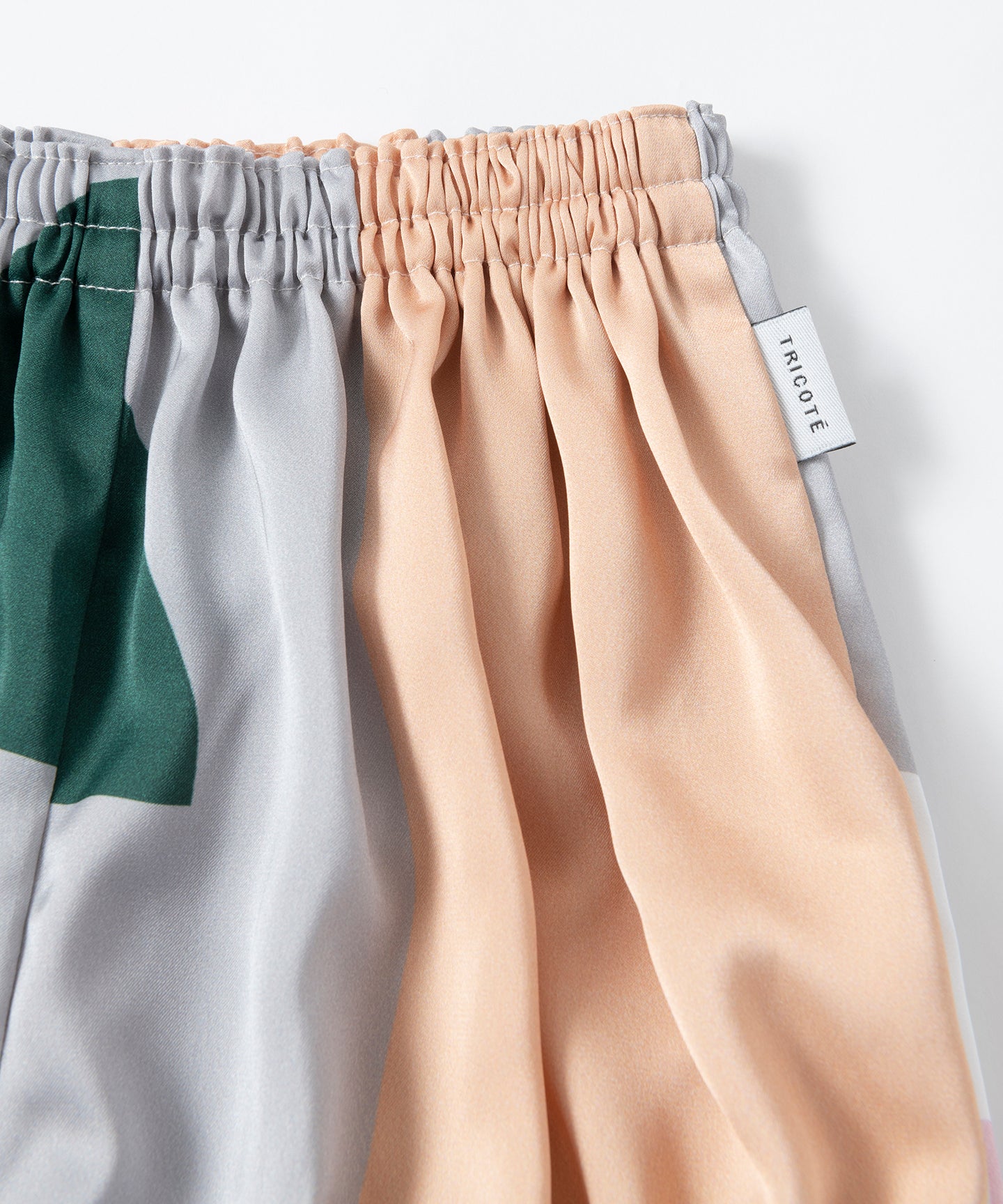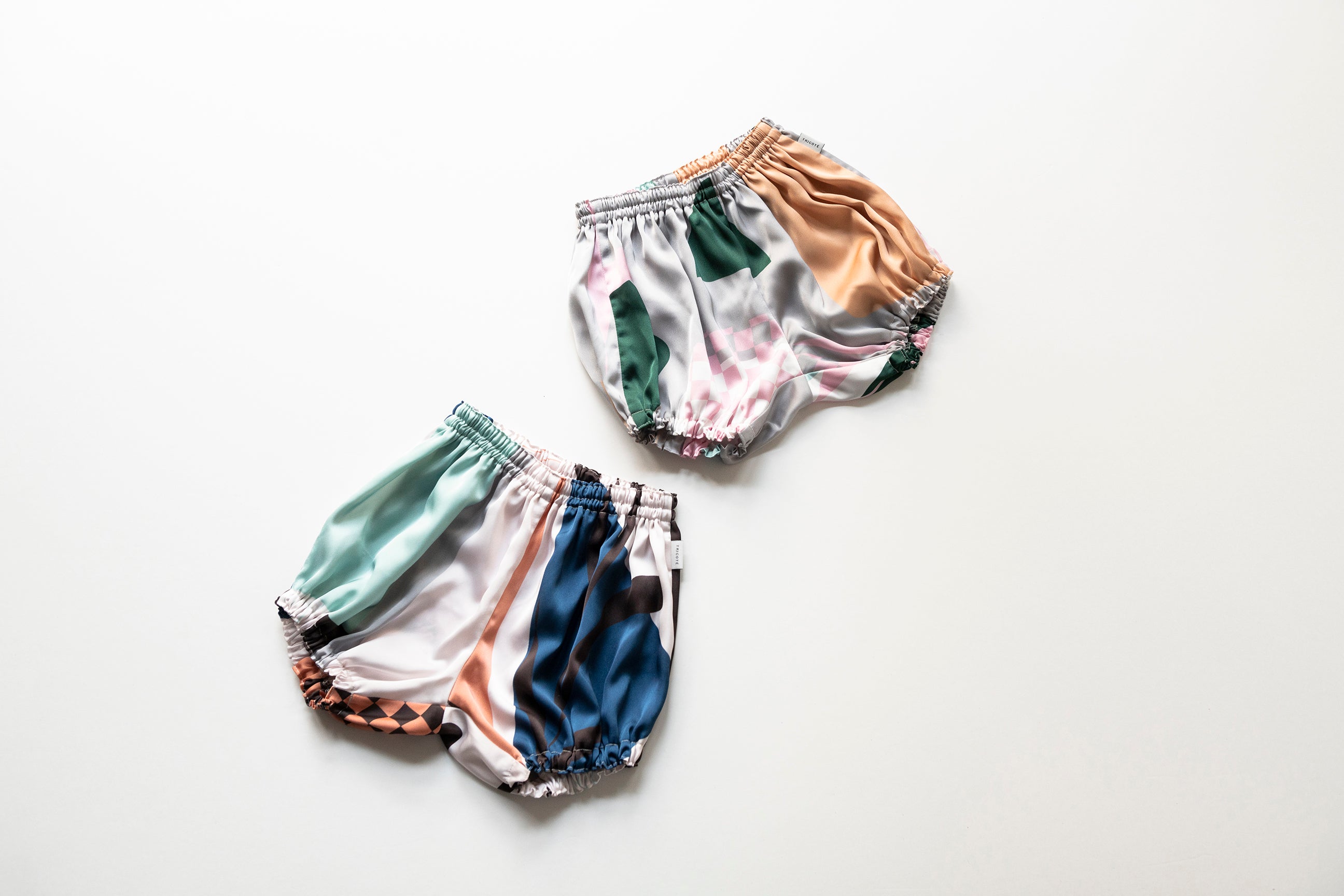 SILHOUETTE PUMPKIN PANTS
SKU: TR21BA043-80IVORY-80-90
---
Details 
80-90cm ウエスト:21cm / 丈:23cm

Materials 
ポリエステル 100%

スカーフ素材の生地の定番型のかぼちゃパンツ。ユニセックスで使えるアイテムでオールシーズン使えます。スカーフ素材は光沢があり、上品な質感なのでお出かけの際に合わせたい素材です。
<ご購入前の注意>
こちらの商品のスカーフ素材は大きいリピート柄のため、裁断の都合上、1点1点模様が異なる仕様となります。その為、実際の商品は商品写真と見た目が異なる場合がございますので、ご理解の上ご検討をお願い致します。

<お取り扱い上の注意>
この製品は素材の性質上、洗濯や着用中の摩擦、汗、雨等で色落ち、色移りすることがあります。 ・白、淡色系との組み合わせはお避け下さい。 ・摩擦により淡い色のベルトやバッグ、車のシート、ソファー等に色移りすることがありますのでご注意下さい。 ・他のものと一緒に洗わないで下さい。 ・濡れたままの放置、他のものとの重ね置きはしないで下さい。

Details 
80-90cm Waist : 21cm / Length : 23cm

Materials 
100% POLYESTER

Made in JAPAN

A standard type pumpkin pants made of scarf material. It is a unisex item and can be used in all seasons. The scarf material is shiny and has an elegant texture.

<Precaution before purchase>
The material of this product is made form a large repeat pattern, and due to the cutting process, the pattern will be different for each item. Please note that the actual product may differ in appearance from the picture. Please understand and consider before purchasing. <Handle with care> In order to bring out a rigid texture on this knitted fabric, a special kind of invisible thread is knitted within. The thread may appear uneven on darker fabric, please understand that this is not a flaw during knitting. Do not wash or dry clean, use a wet towel to wipe clean instead if stained. Bleach only with non-chlorine bleach when needed. Please be aware of the instructions above before purchase.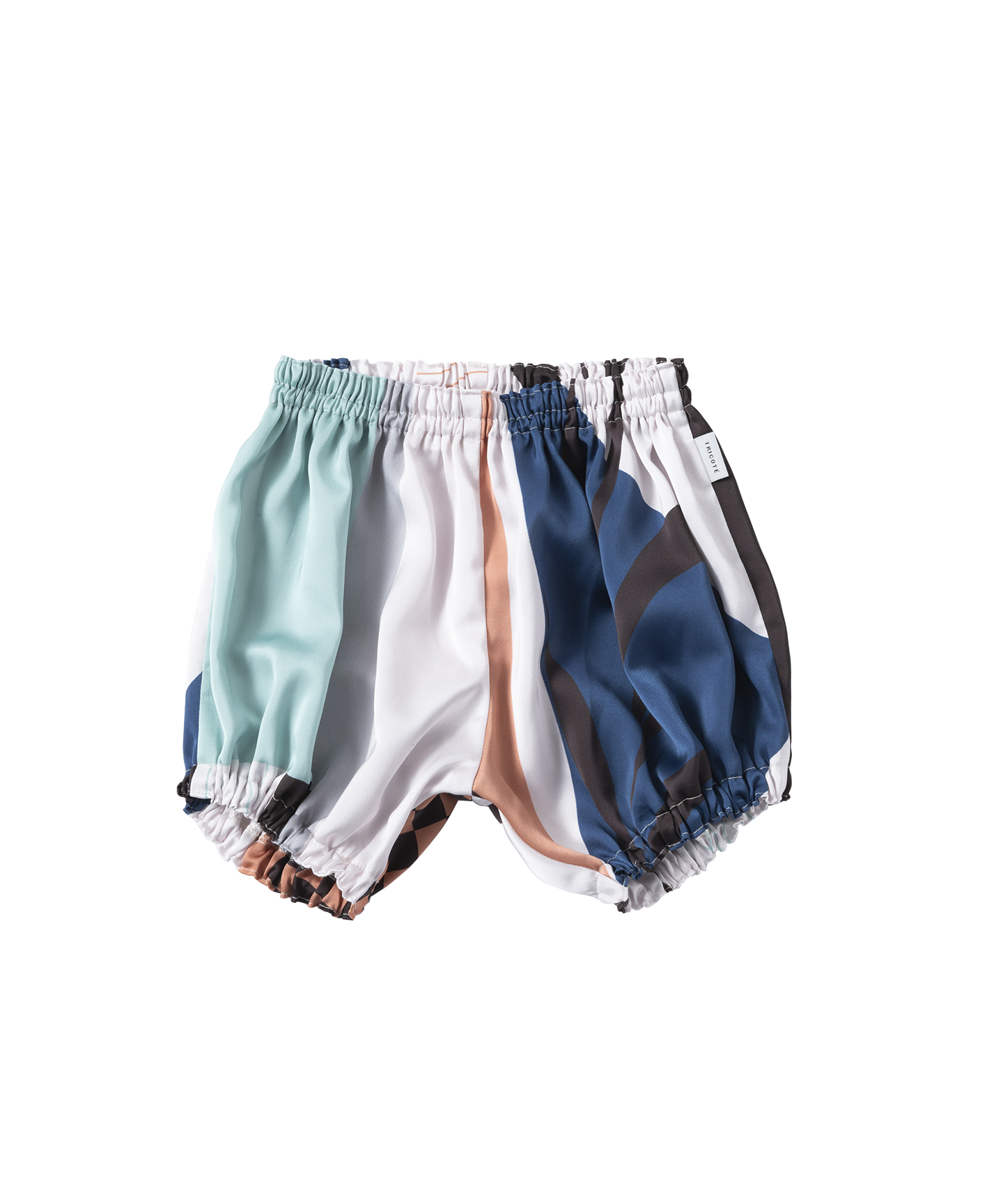 SILHOUETTE PUMPKIN PANTS
SALE価格

¥6,380
通常価格