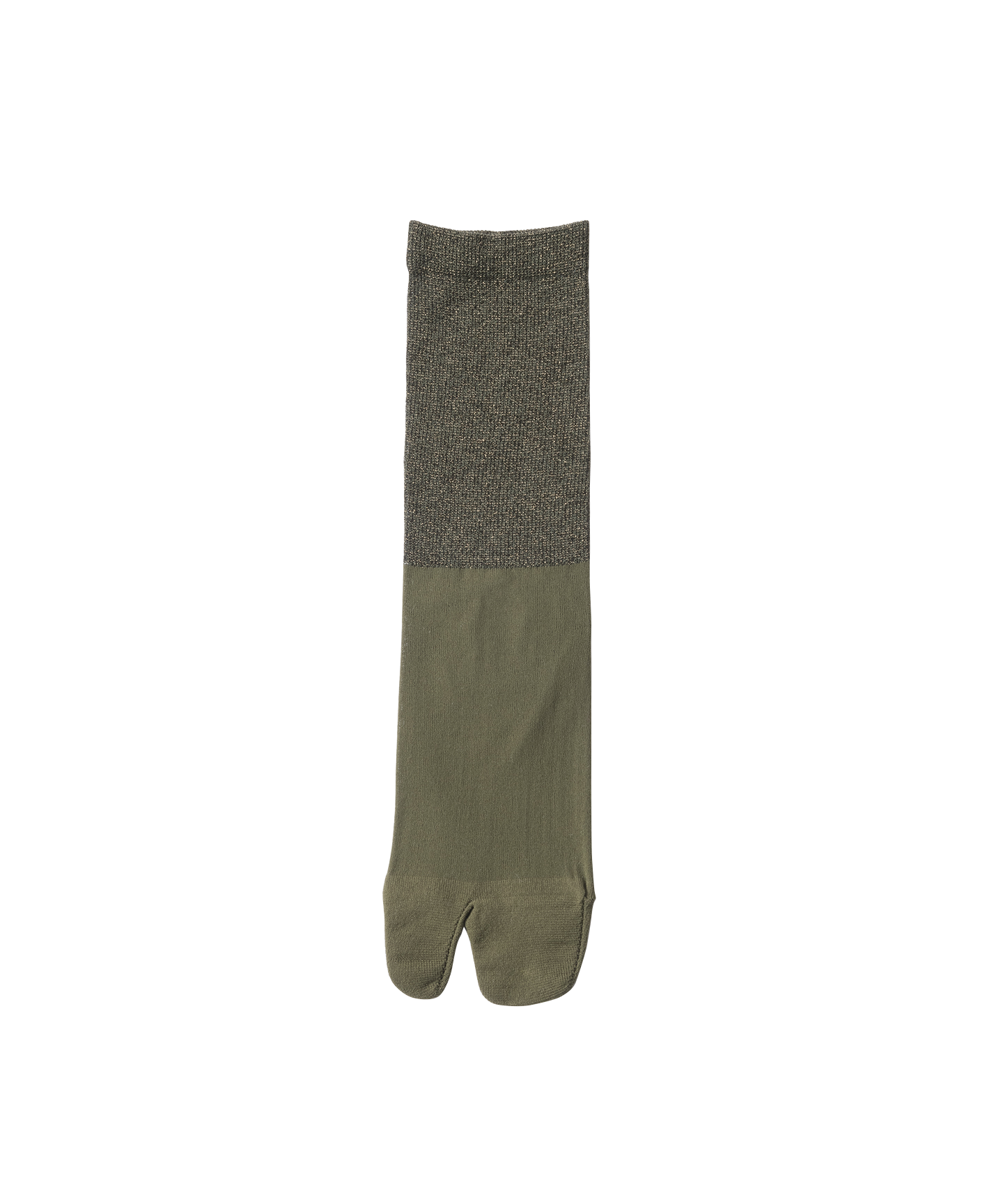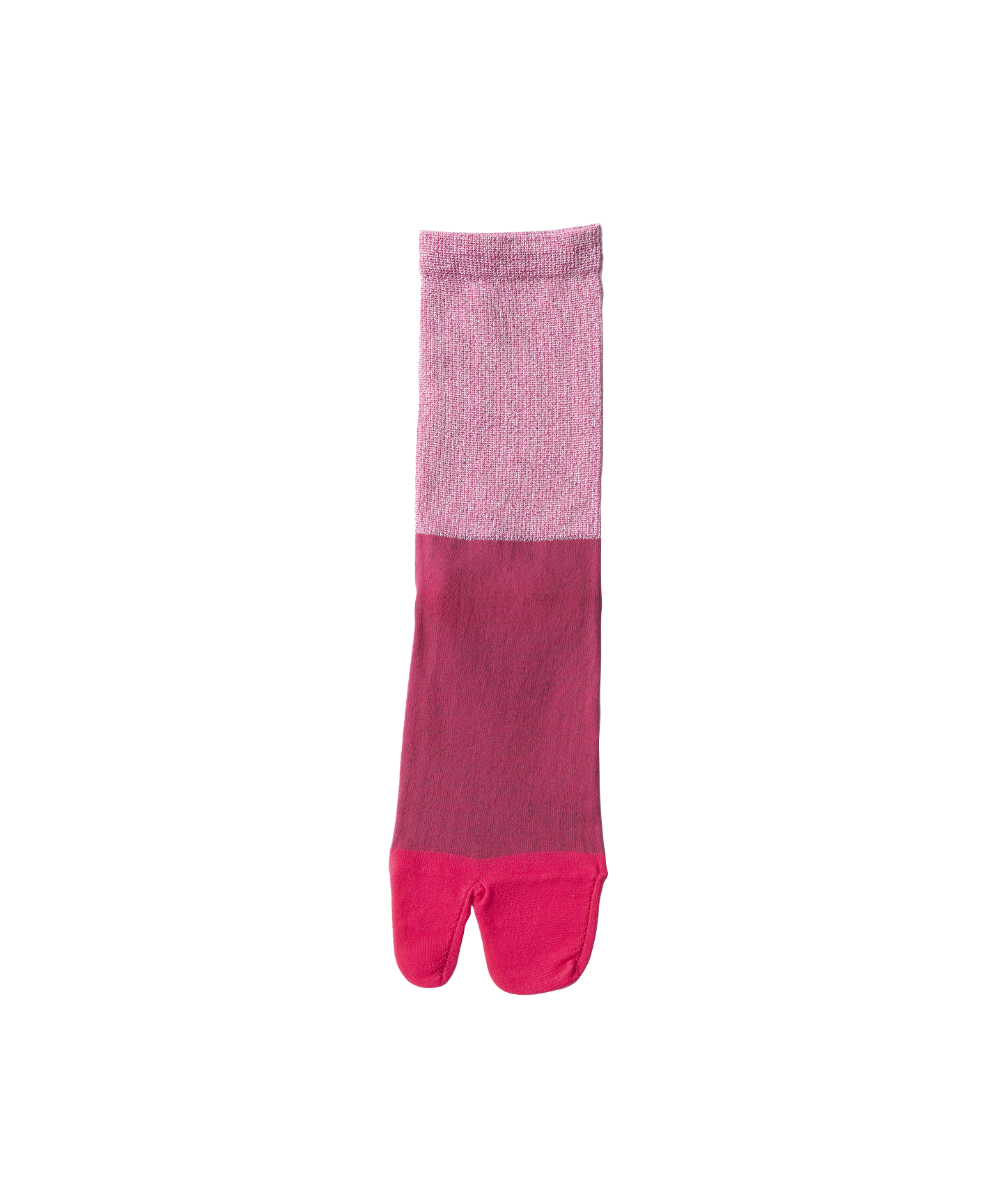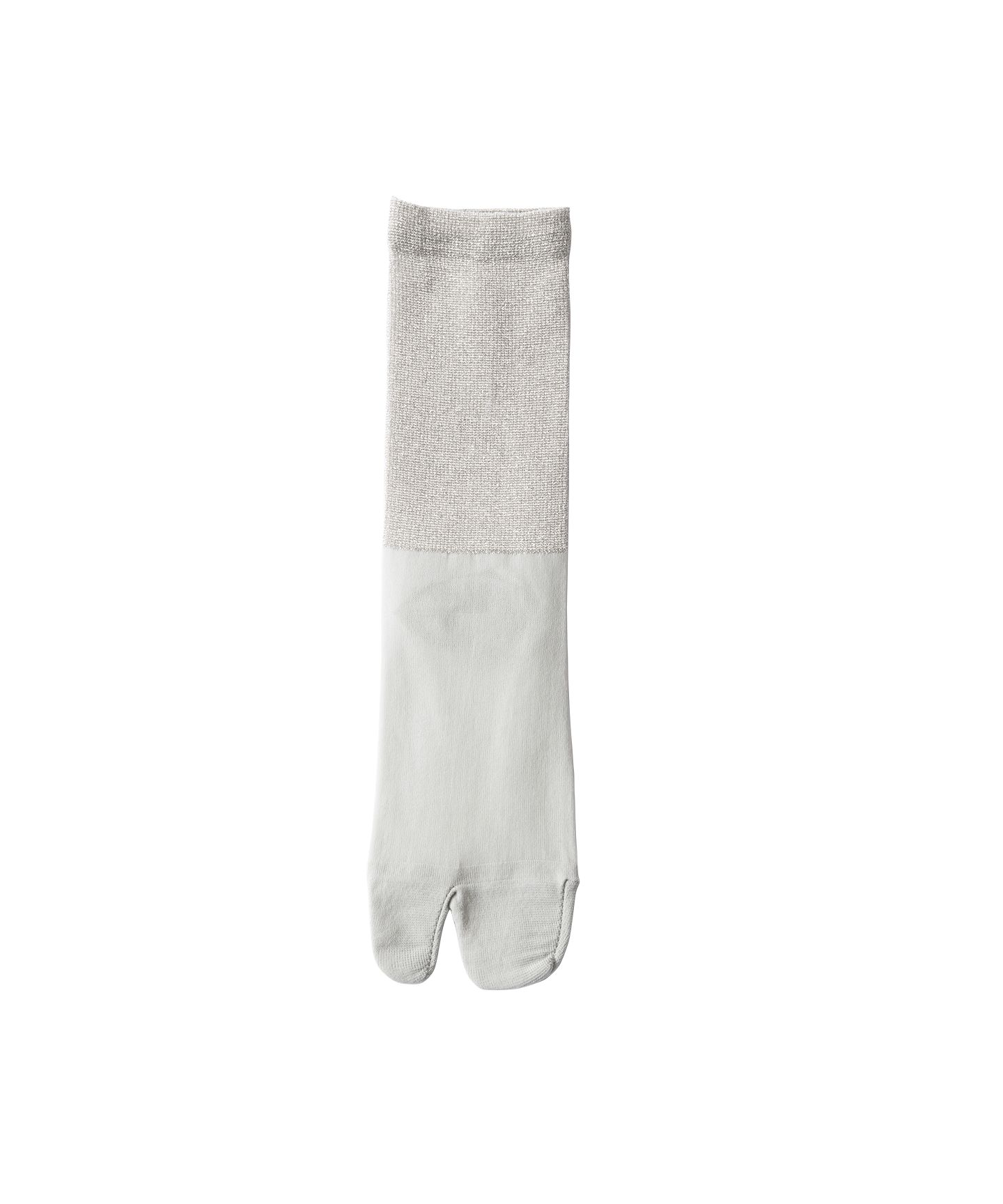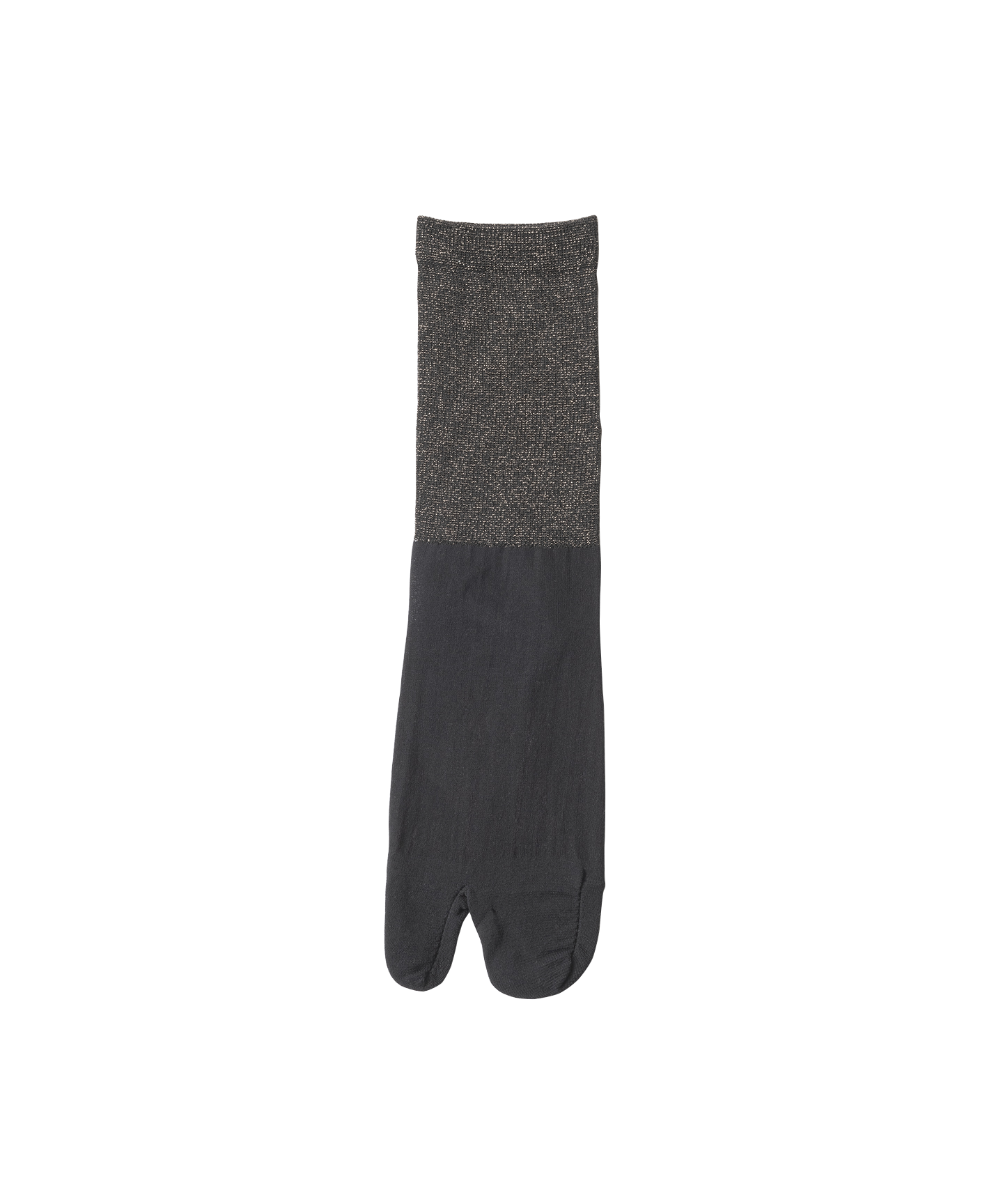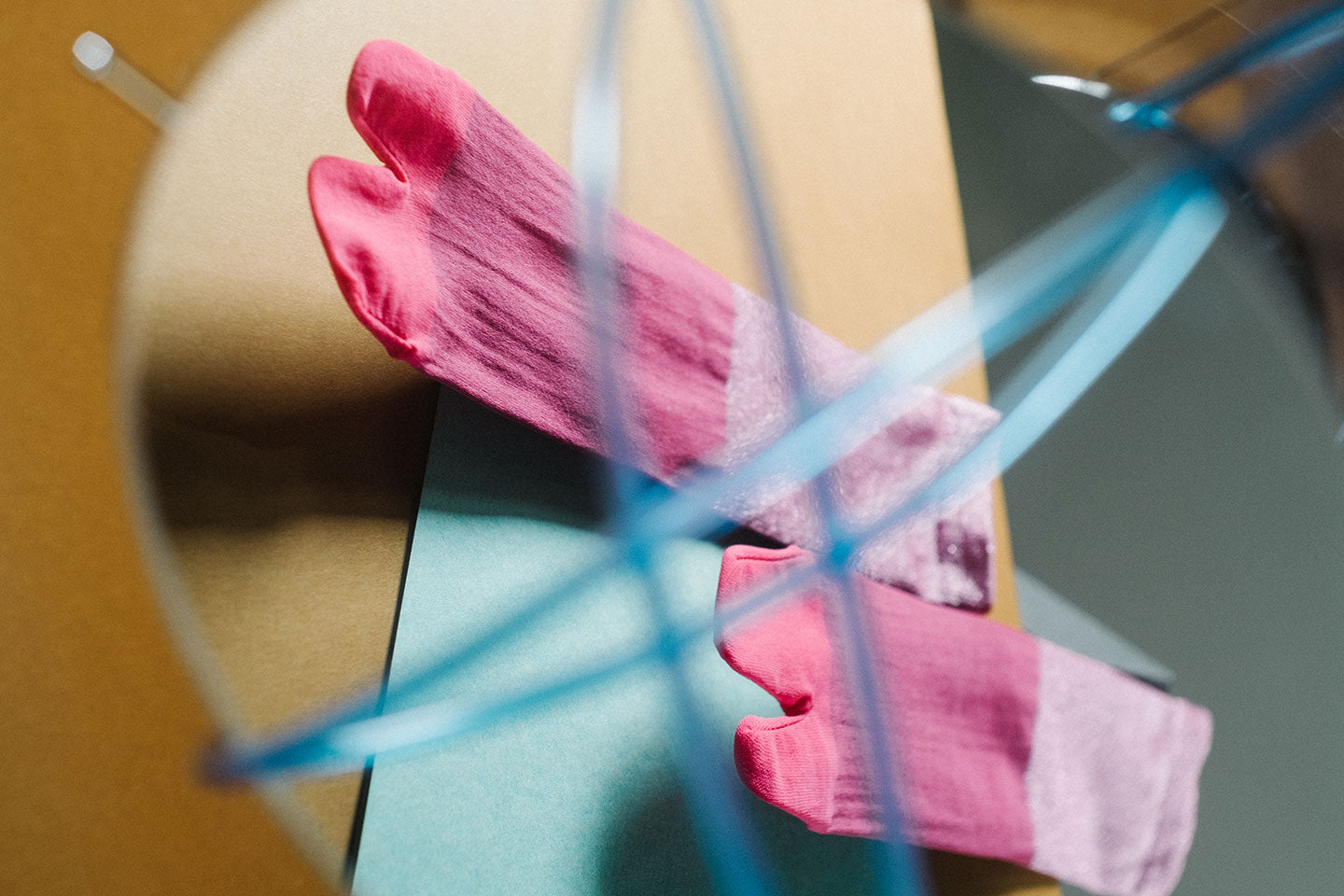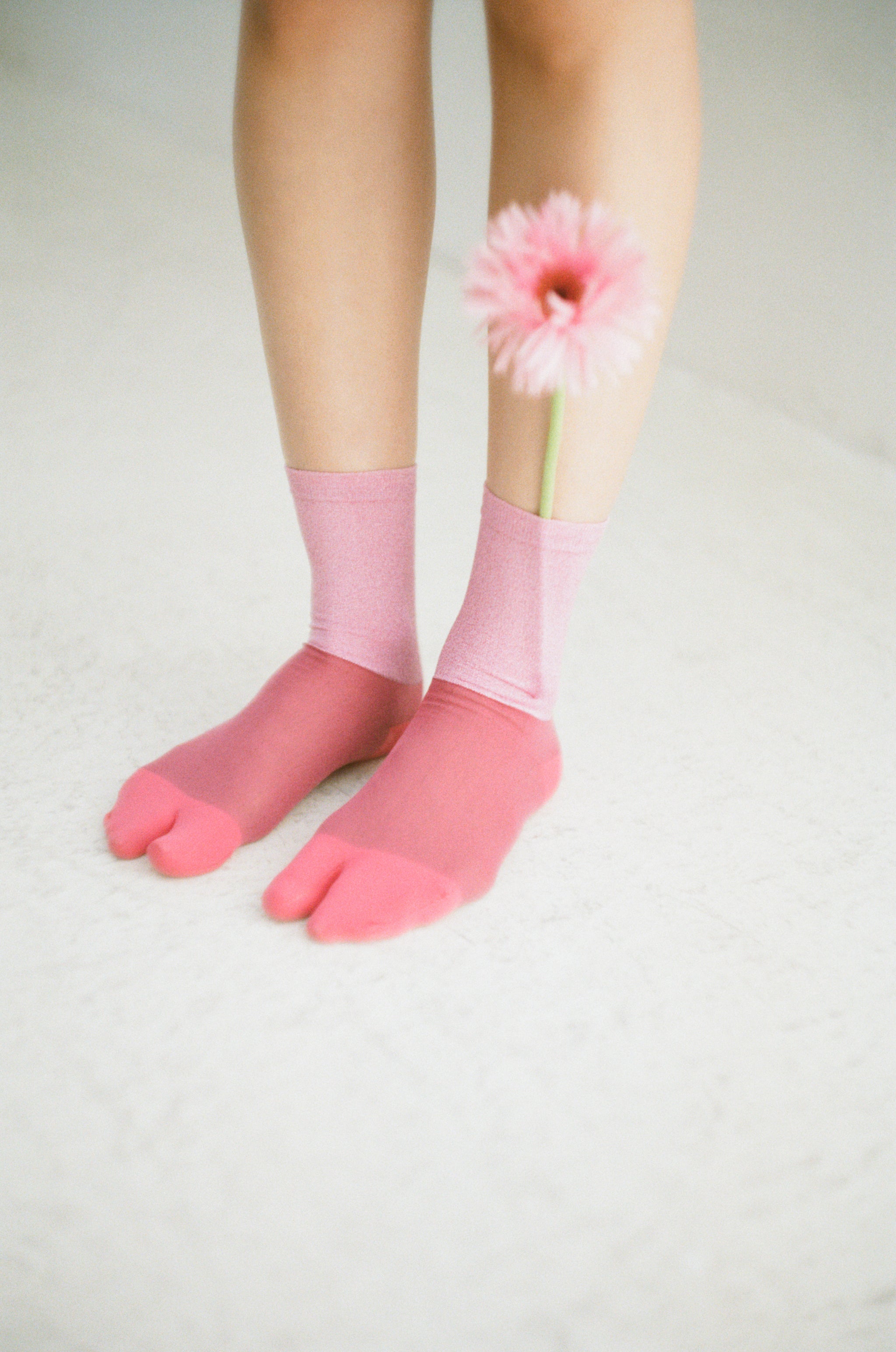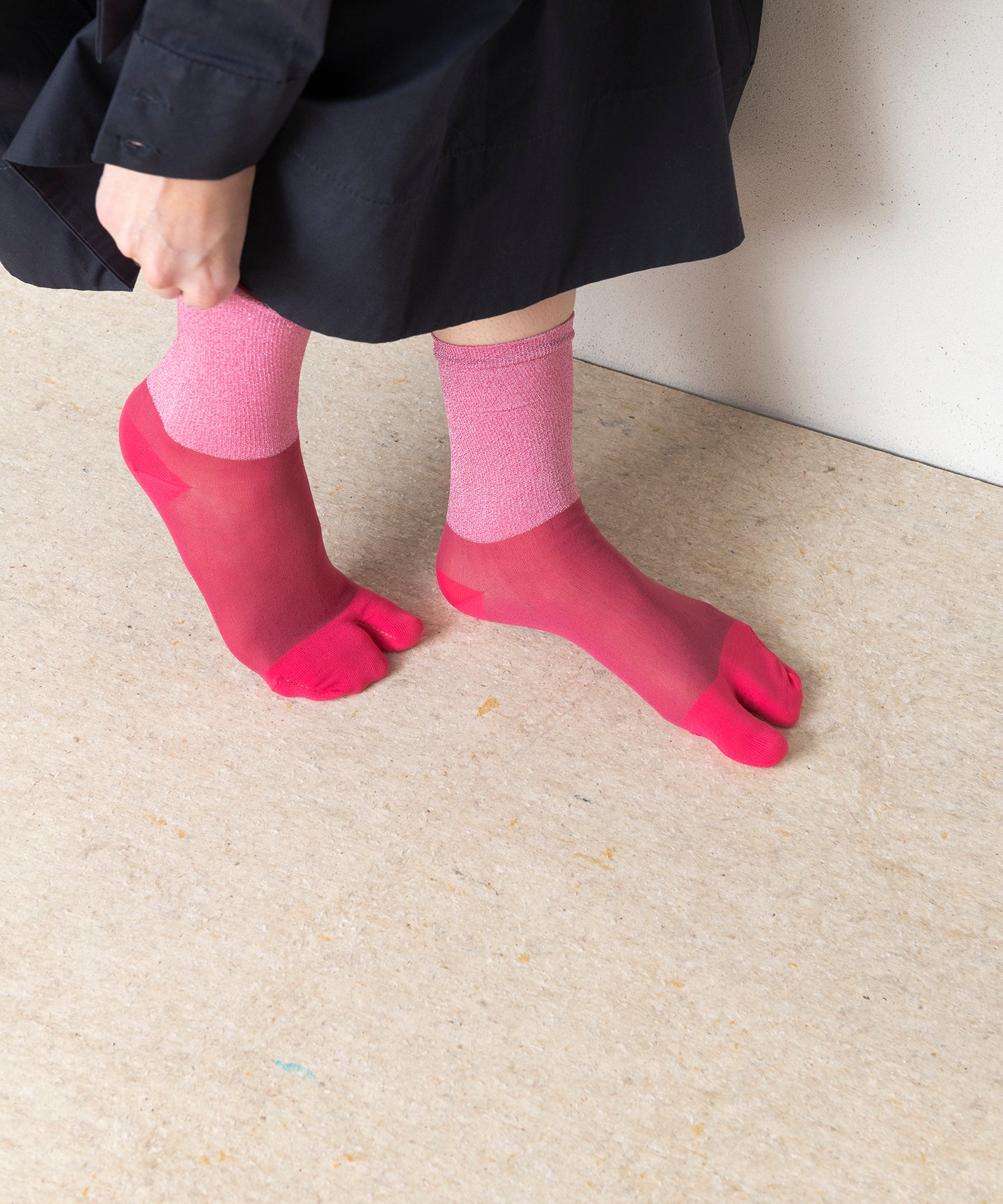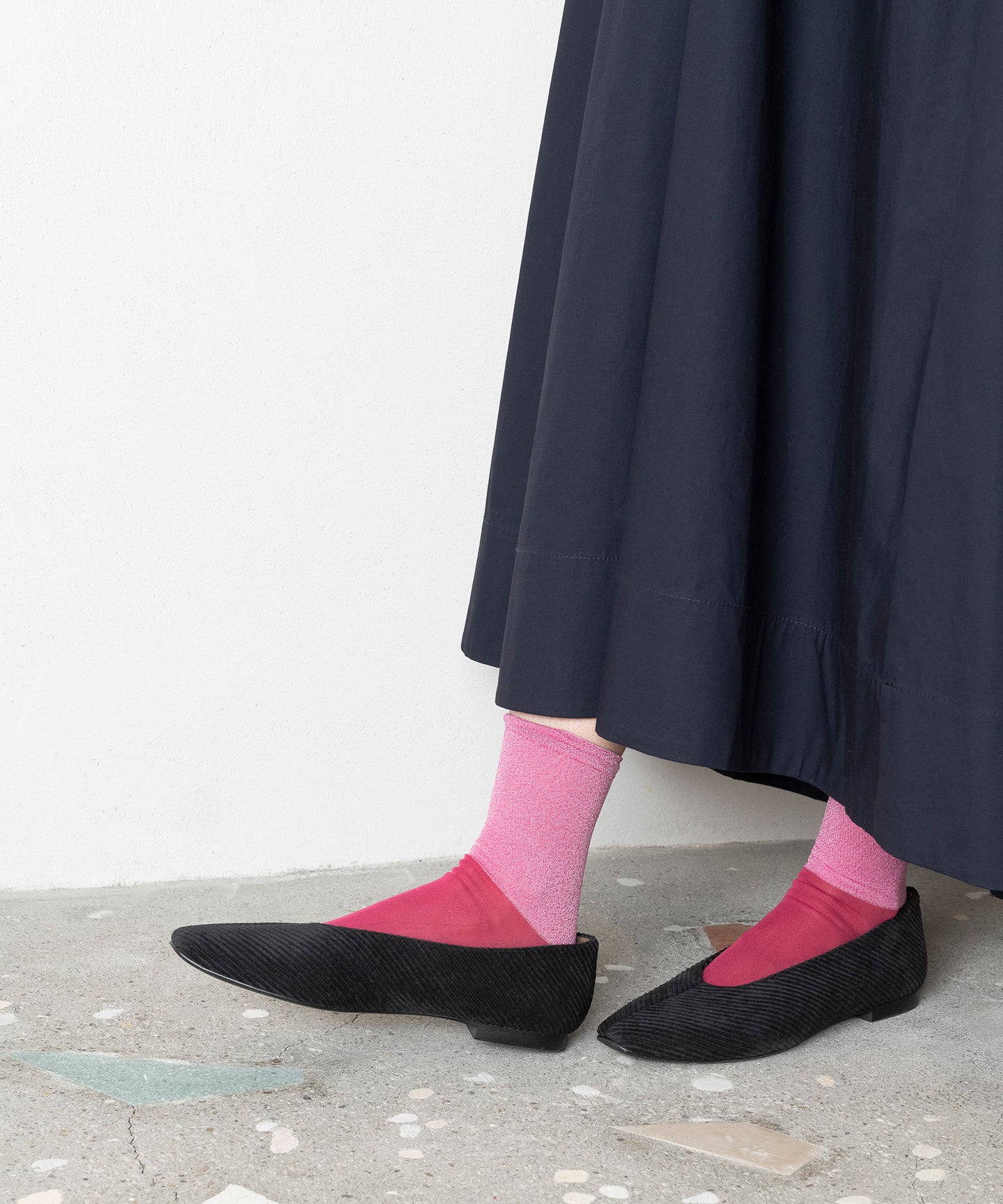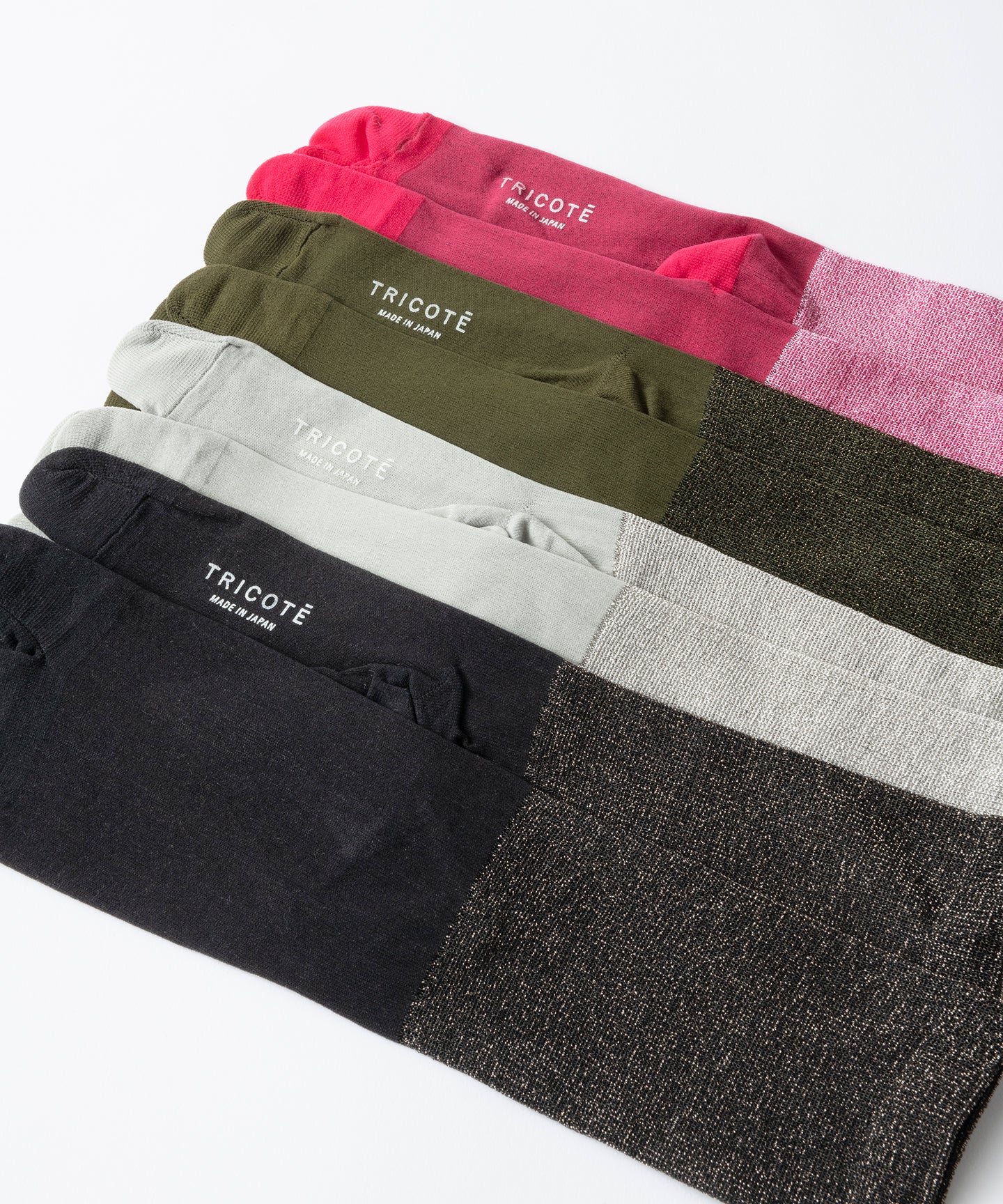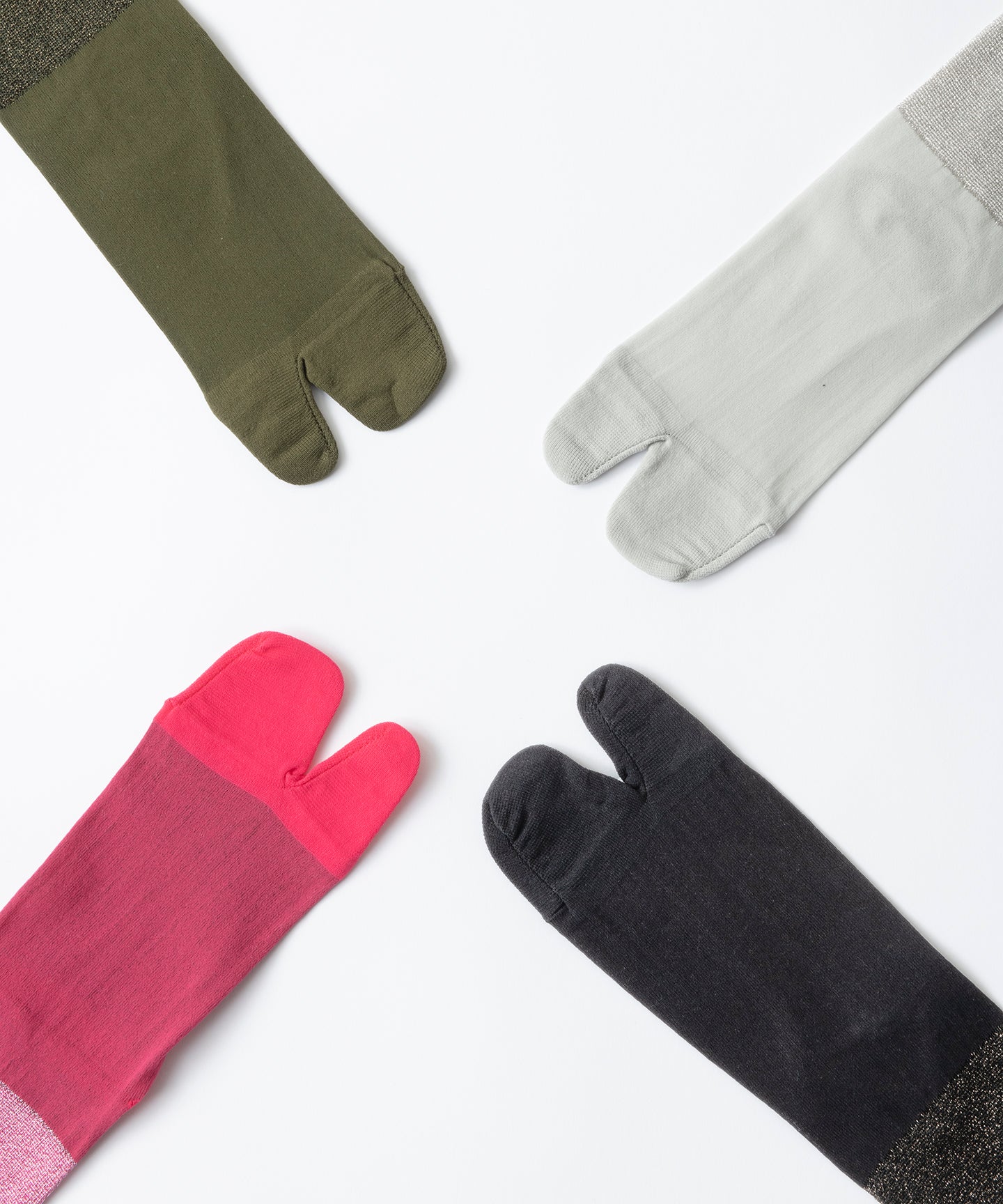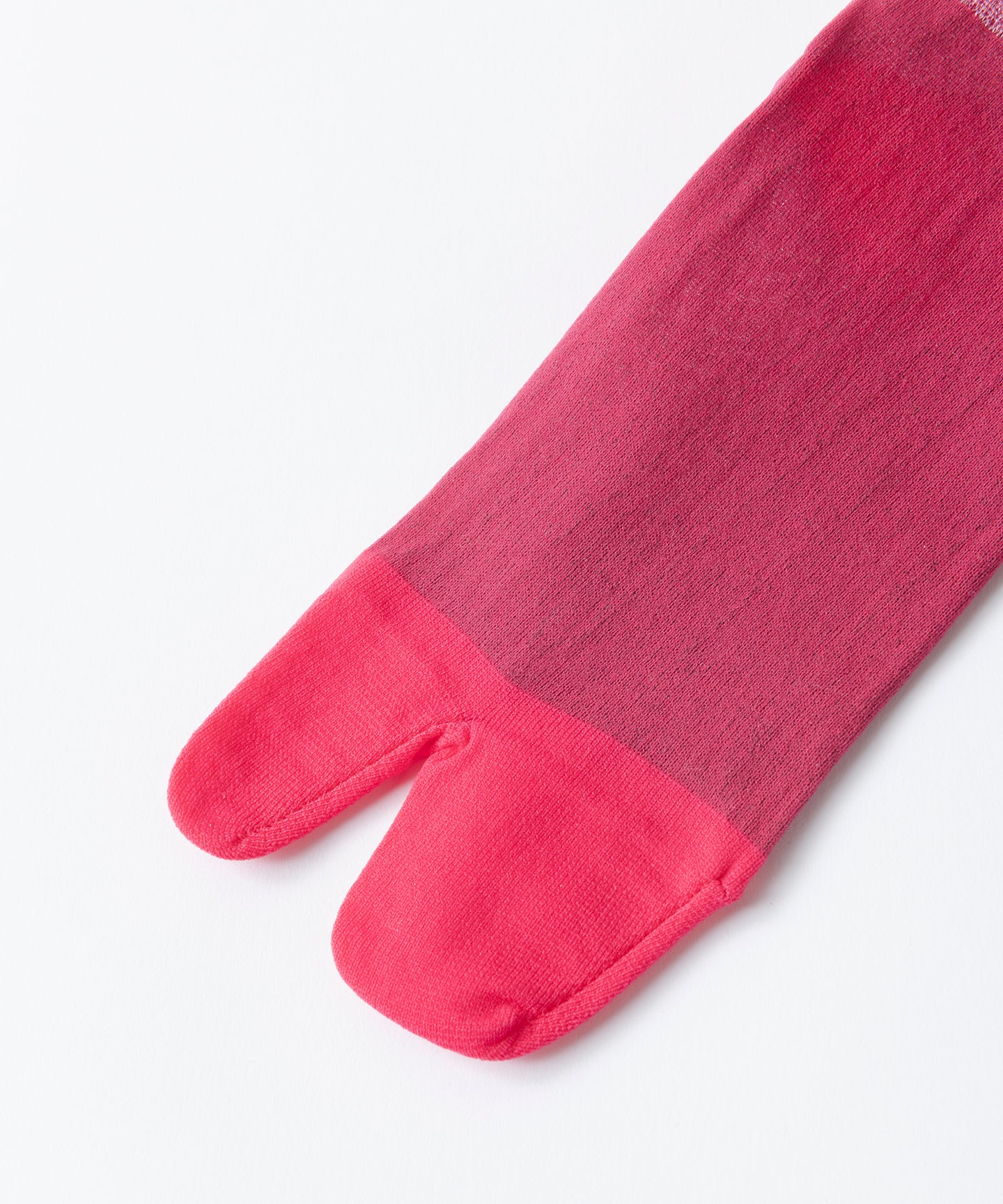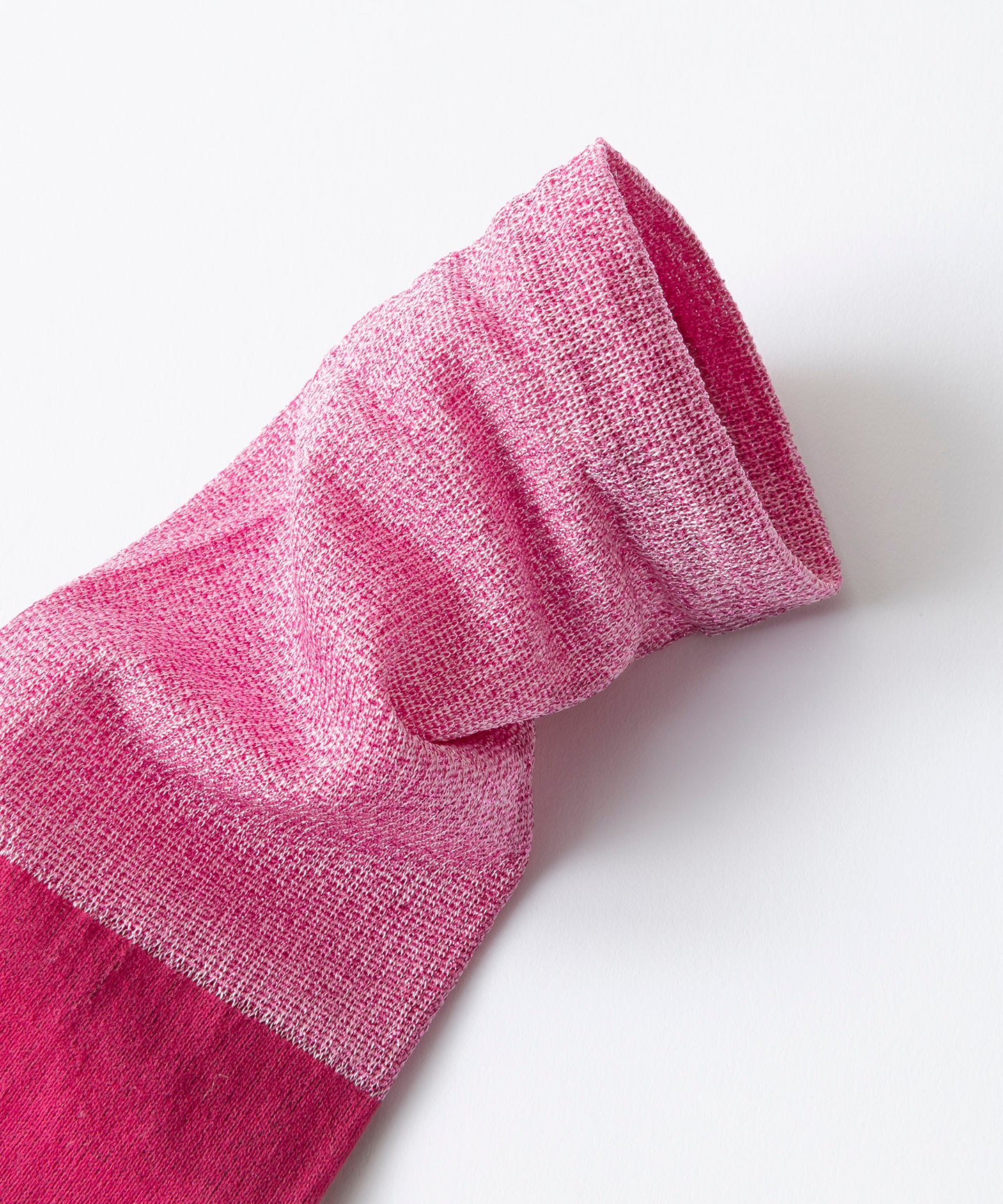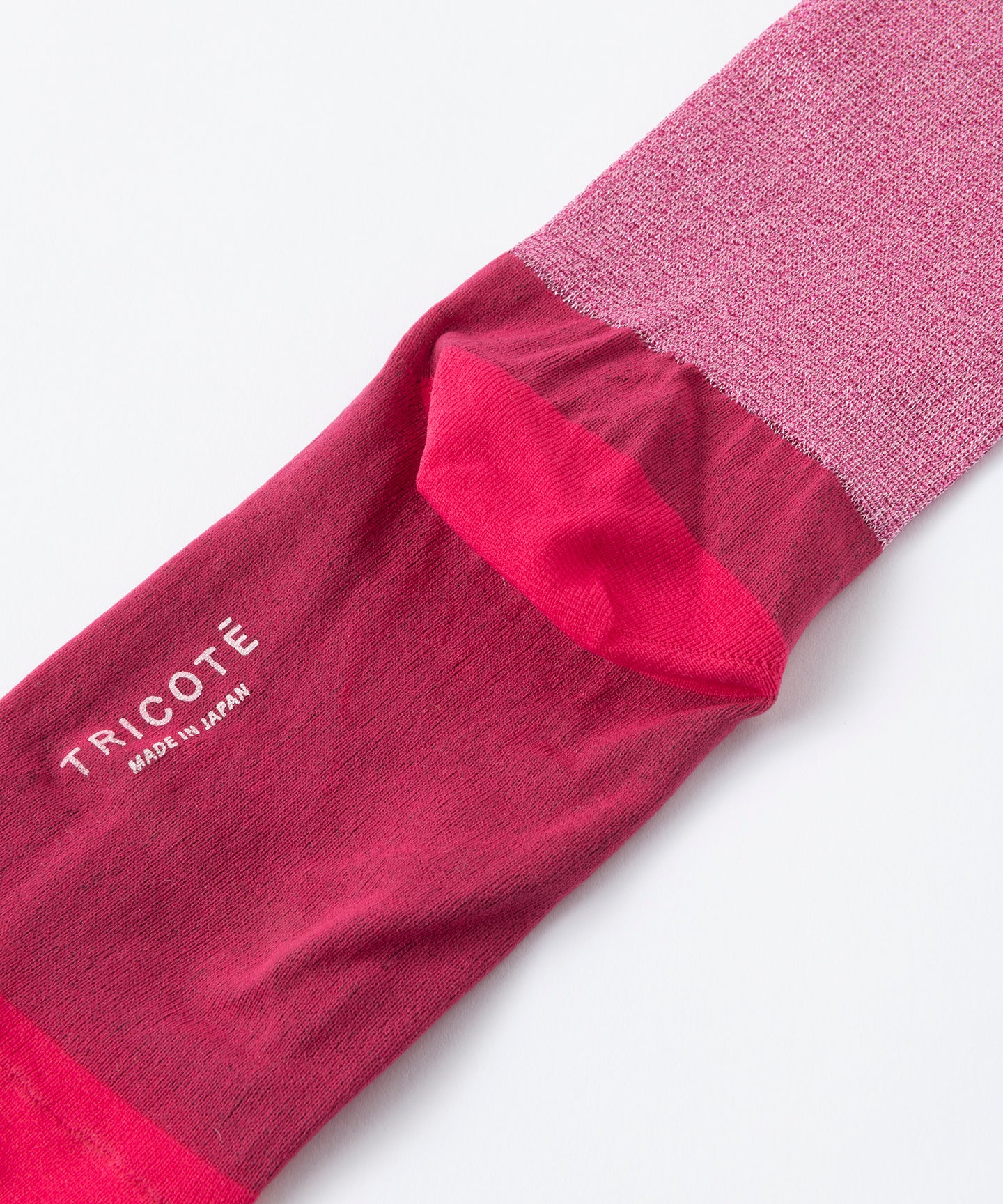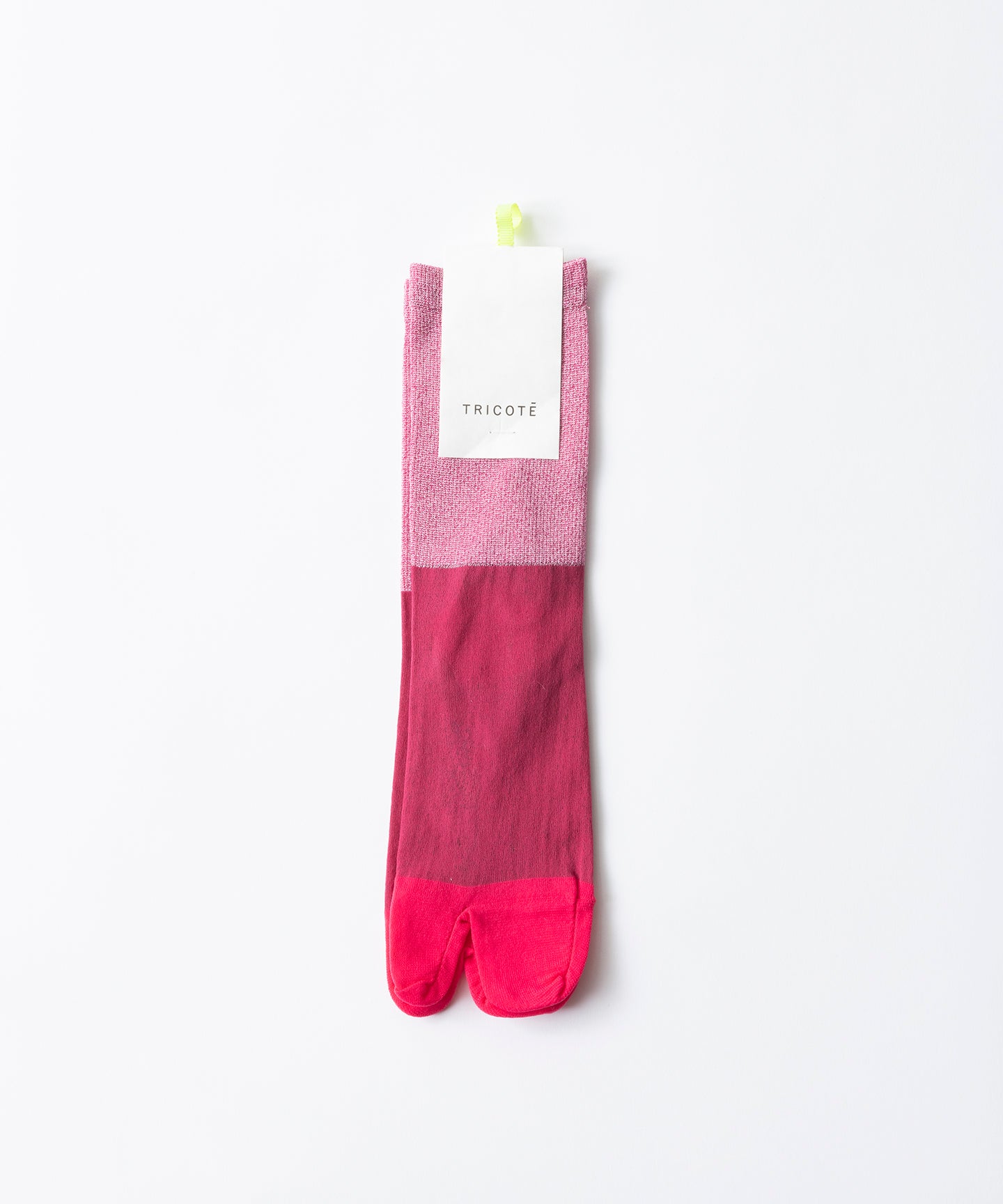 COLOUR TABI SOCKS
SKU: TR13SO027-48KHAKI-23-25
SALE価格

¥2,530
通常価格

¥2,530
(/)
---
Details 
サイズ:23-25cm / 丈:約17.5cm / 厚み:普通

Materials 
ナイロン 90% / ポリエステル 10%

上部部分がラメとなっている足袋ソックス。靴に合わせてコーディートしても、スニーカーに合わせてみても。素材は通年使える素材です。

<ご購入前の注意>
この製品は、足袋ソックスの特殊な形状の仕様上、成型が難しく、伸びにくい素材でもあるため、サイズが小さく感じる場合がございますので、ご理解の上ご検討をお願い致します。

<お取り扱い上の注意>
この製品は、ファッション性を優先し繊細な糸を使用しております。 着用・着脱の際、爪などの引っかかり等にご注意下さい。 尚、洗濯は手洗いをして下さい。 タンブラー乾燥は避けて下さい。


Details 
Size : 23-25cm / Length : 17.5cm  / Thickness : Normal

Materials 
90% NYLON / 10% POLYESTER

Made in JAPAN

Tabi socks designed with lame yarn used on upper part.
Can be coordinated with your any kind of shoes like sneakers.
Can be worn all year around as the fabric is not too thin or thick.

<Handle with care>
This product uses delicate yarns to prioritise its fashionability. Please be careful when taking on and off the item. Also, please hand wash when washing. Please avoid to use the tumble dryer.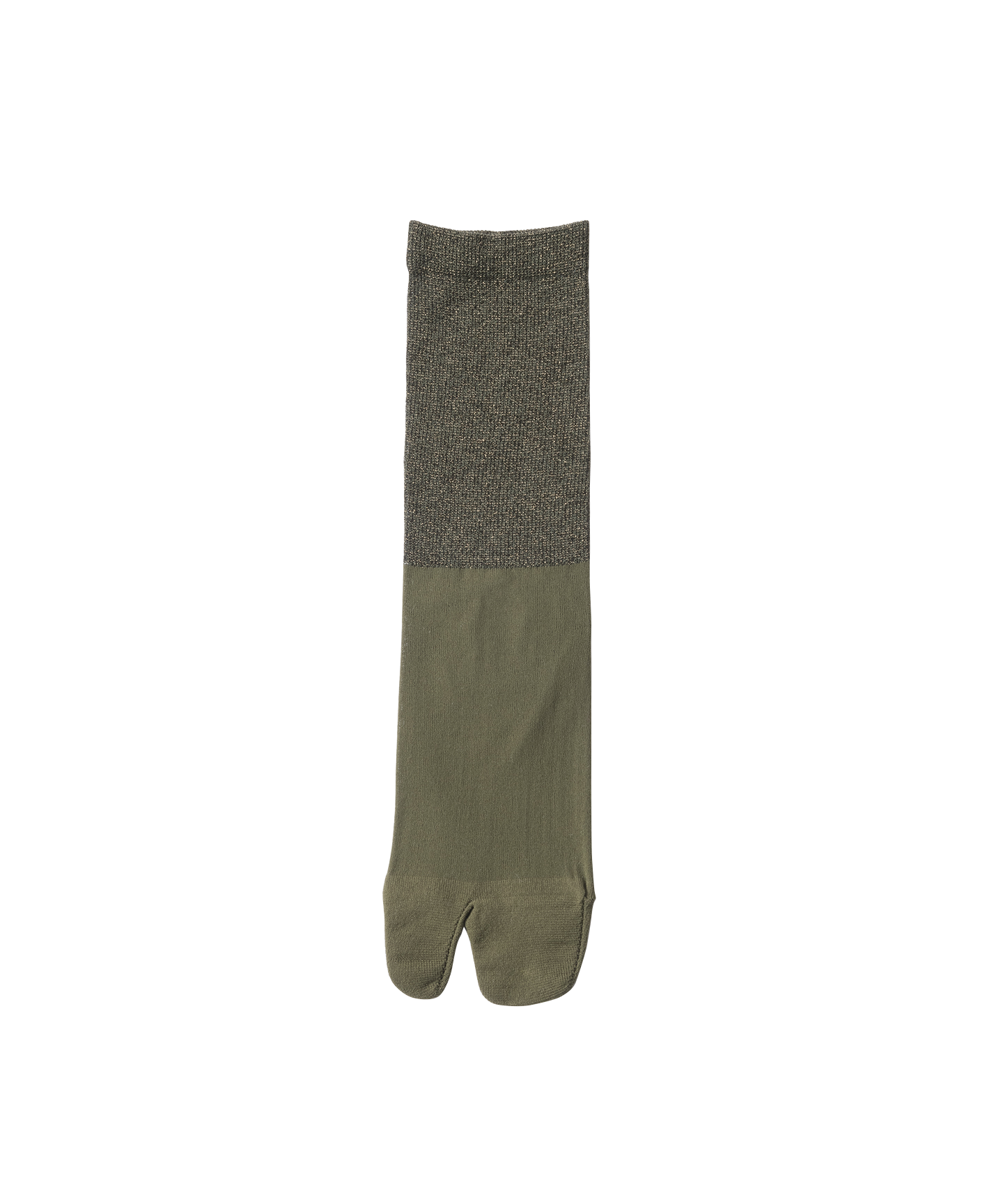 COLOUR TABI SOCKS
SALE価格

¥2,530
通常価格

¥2,530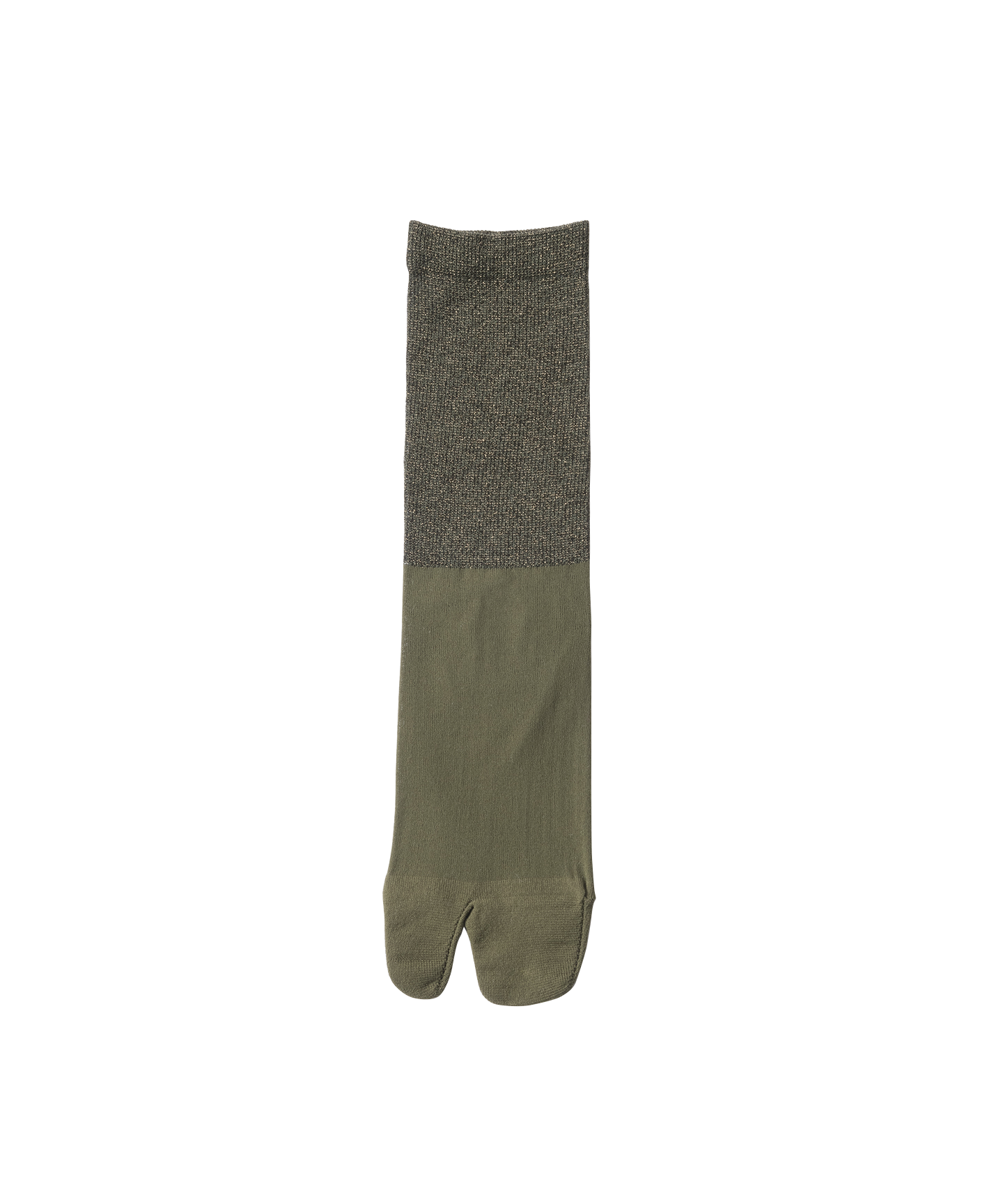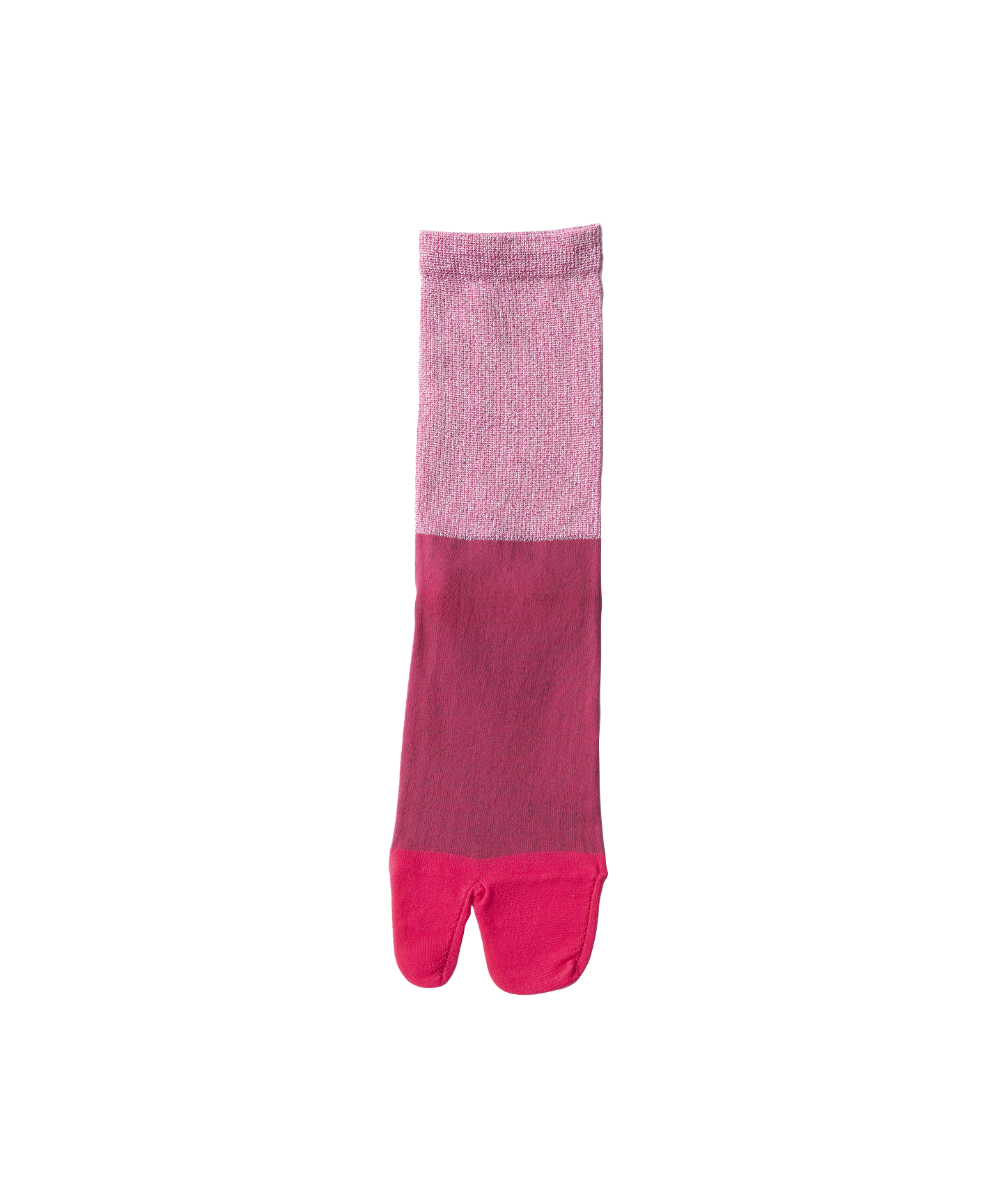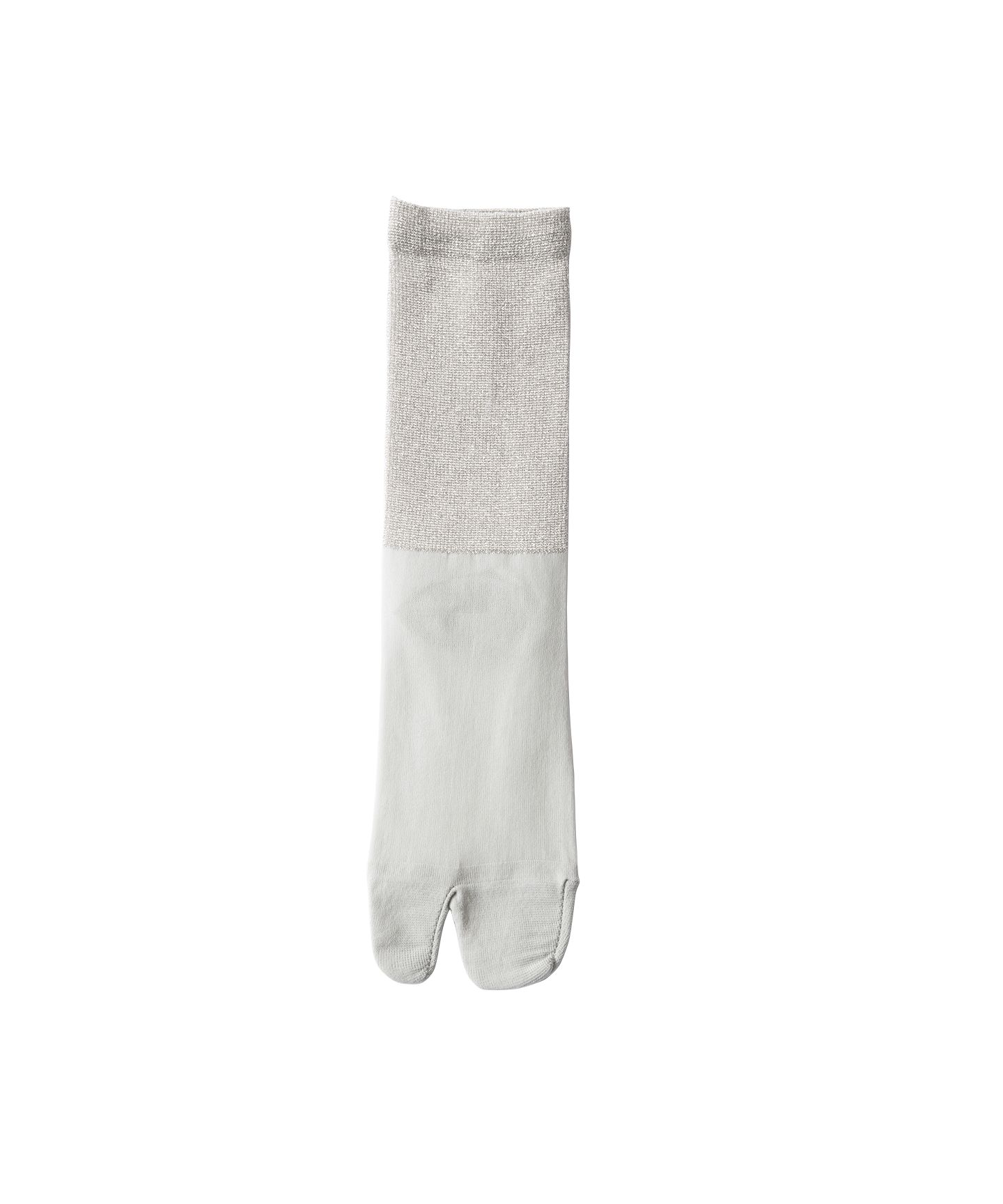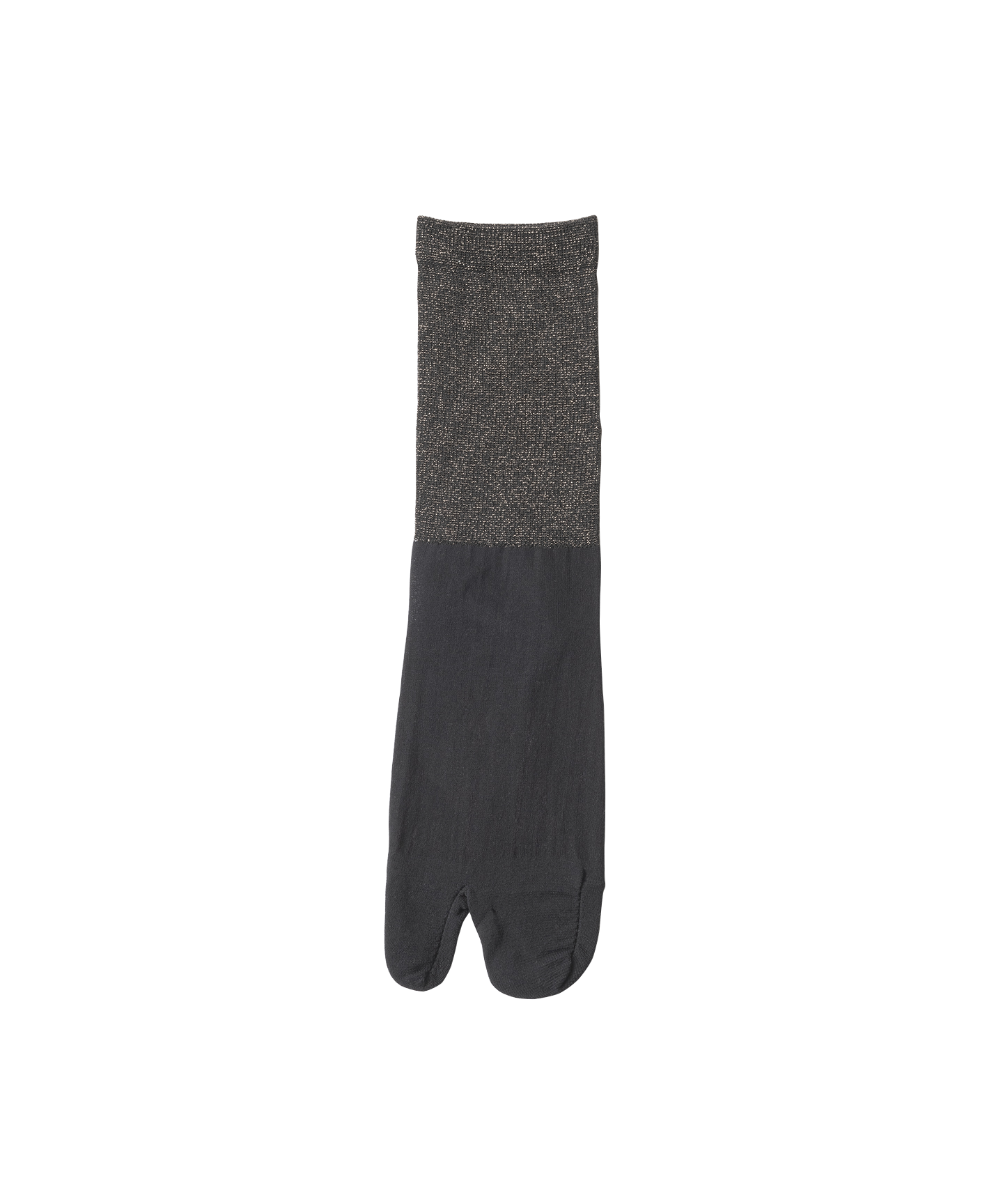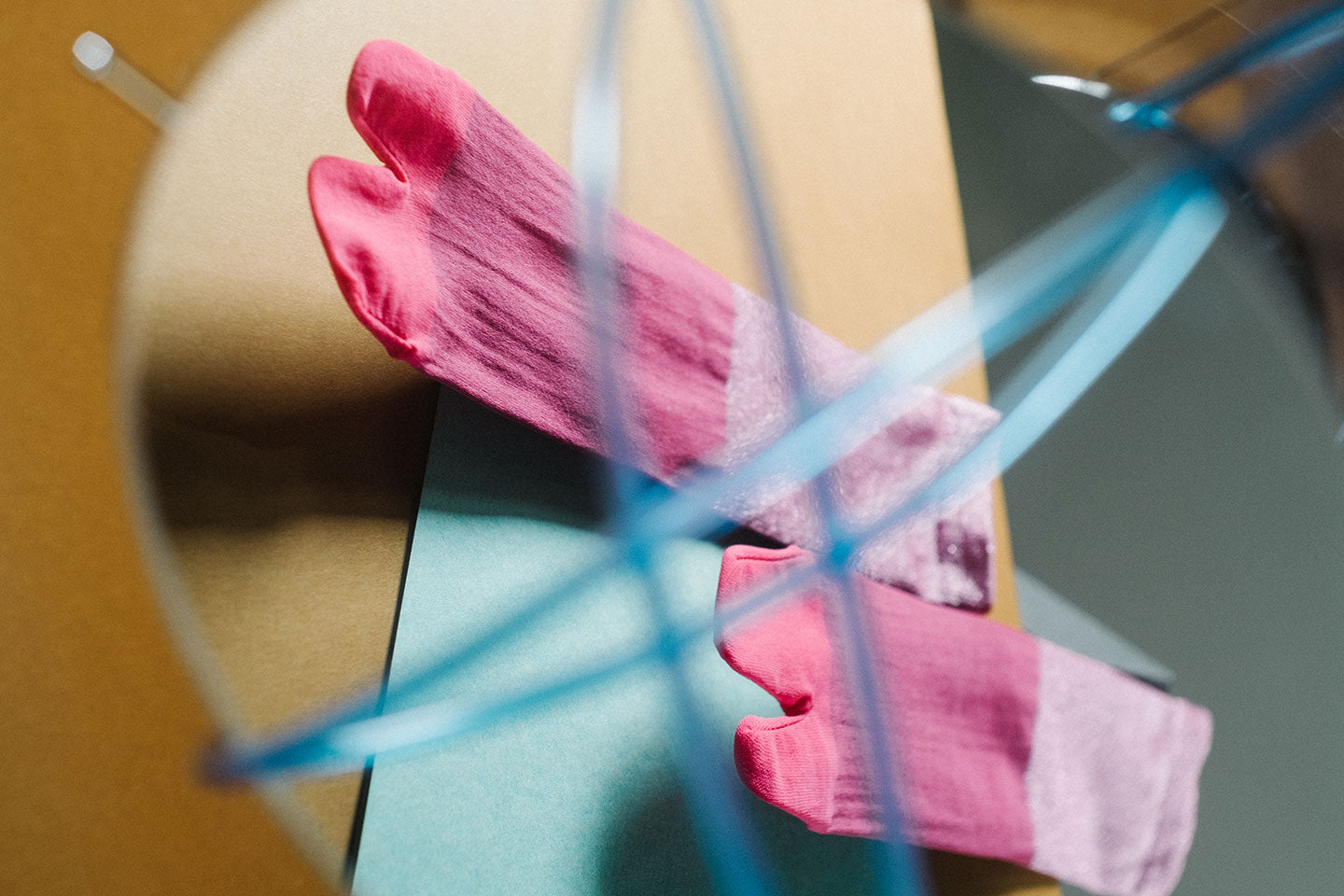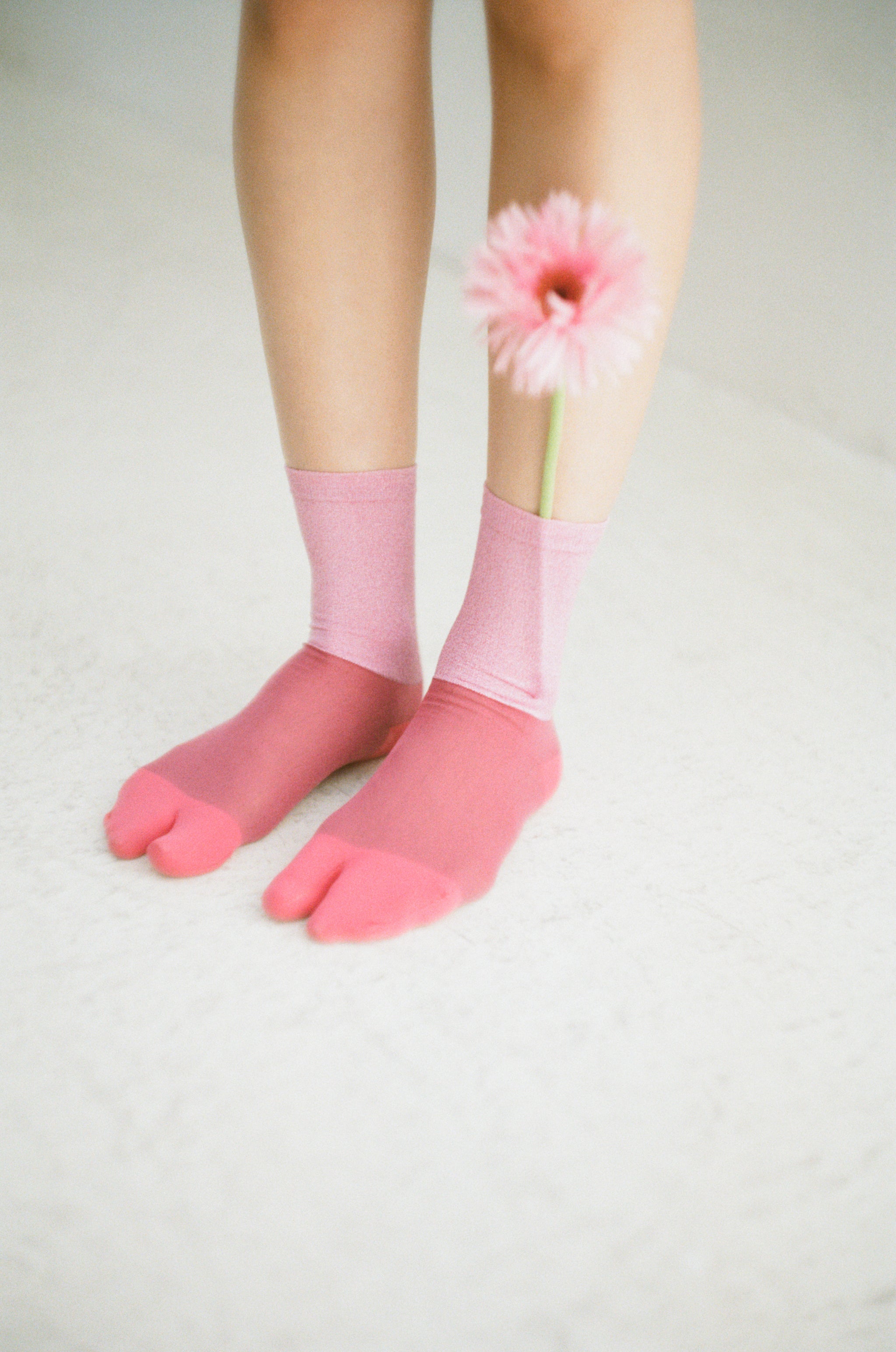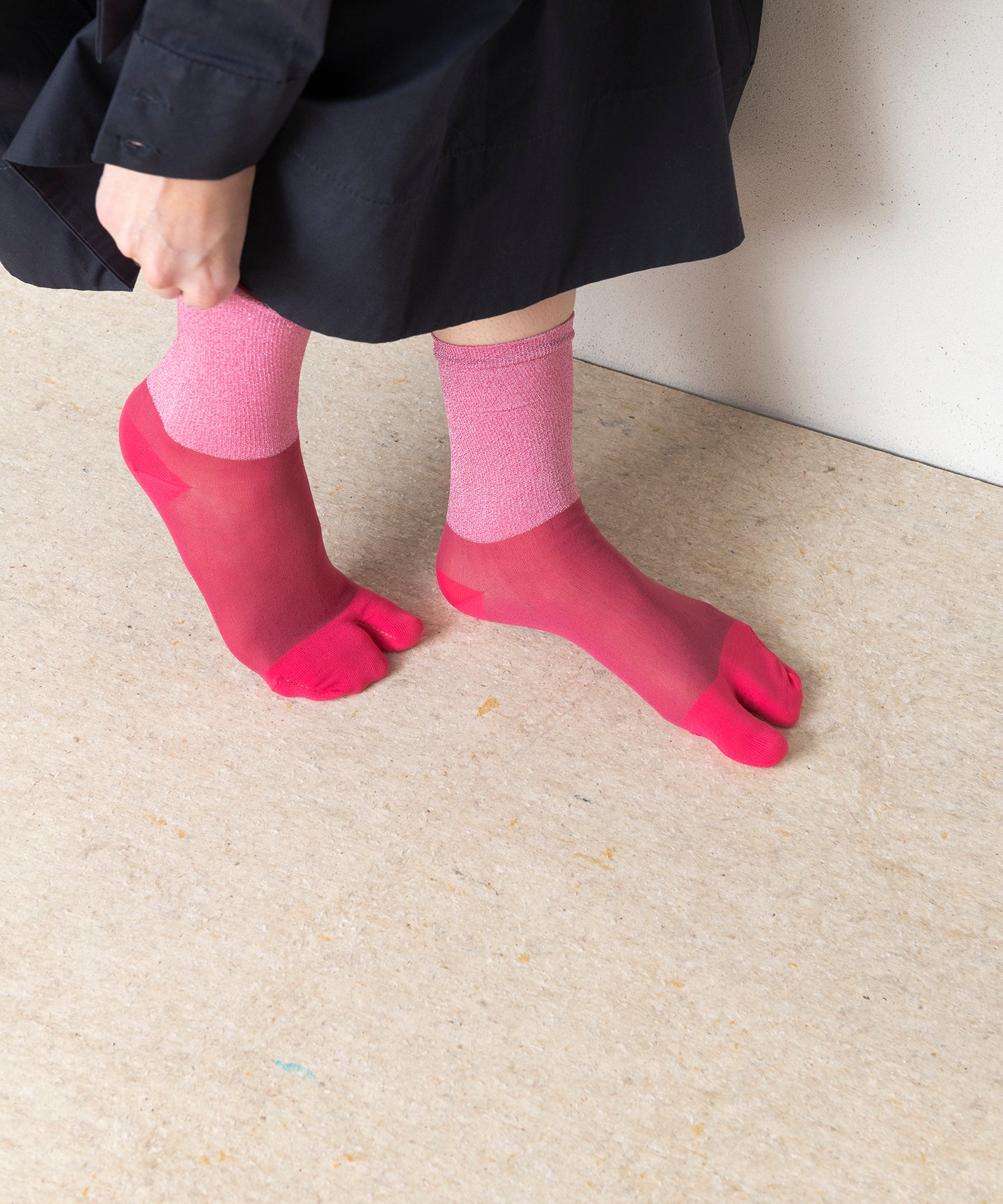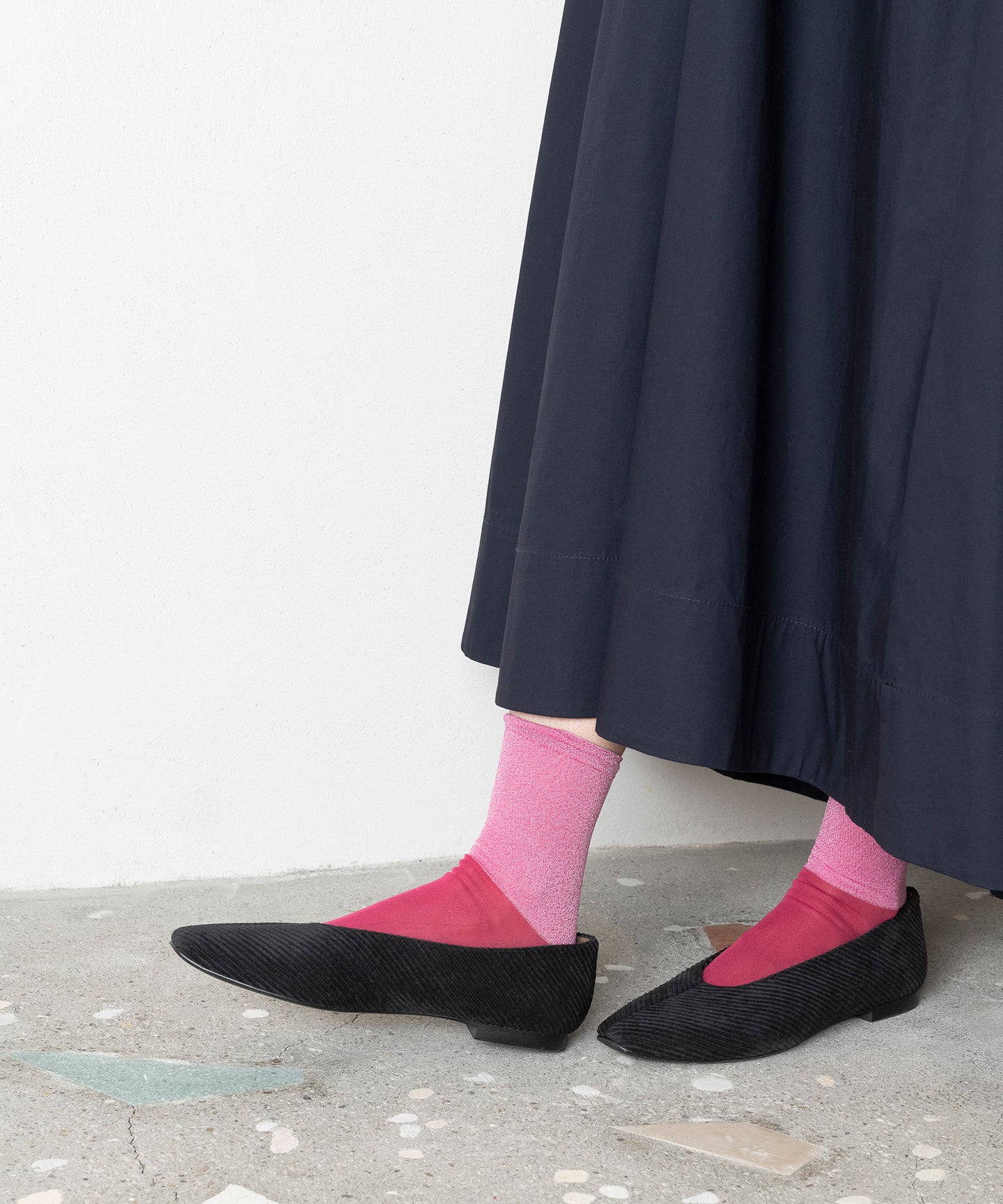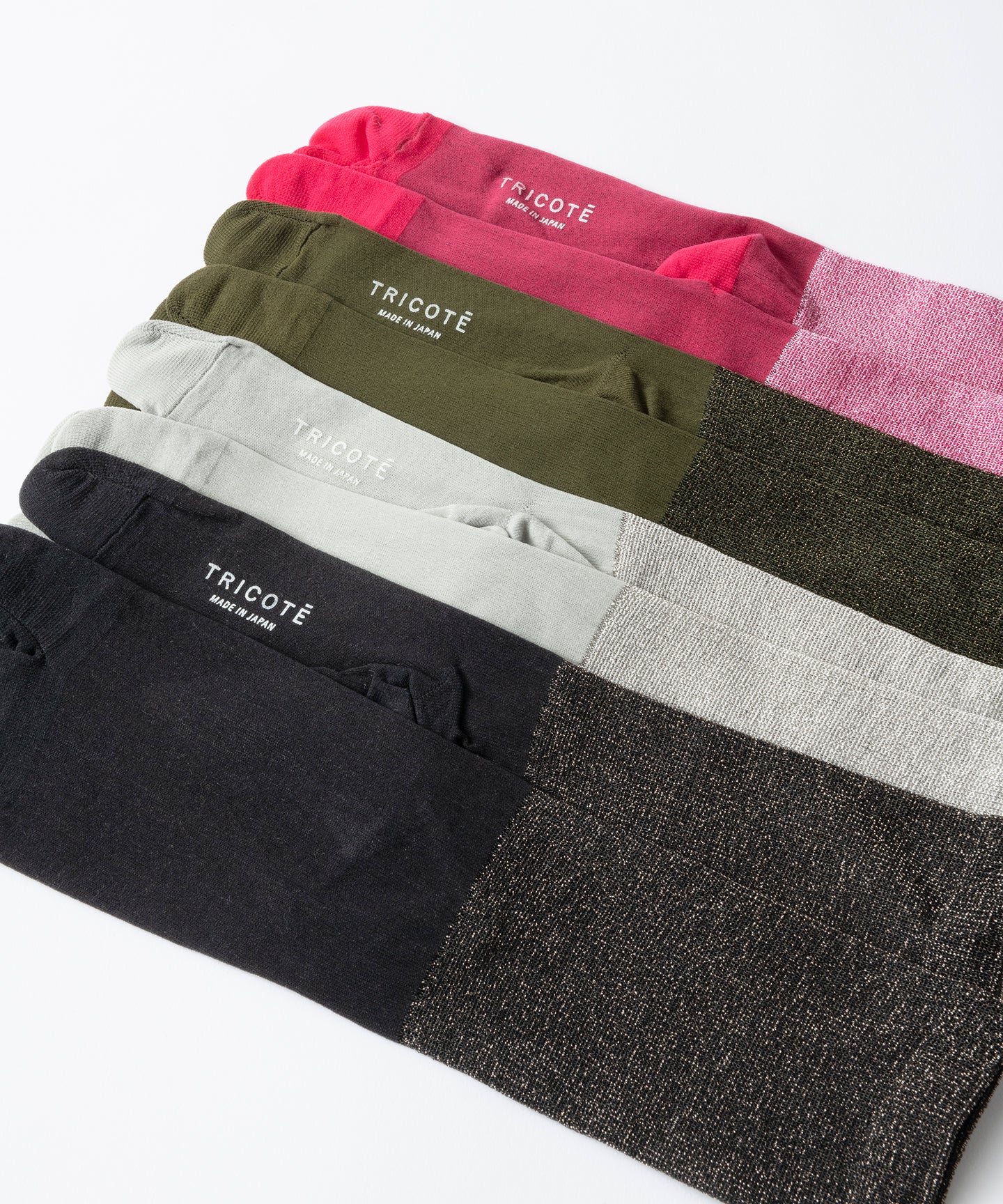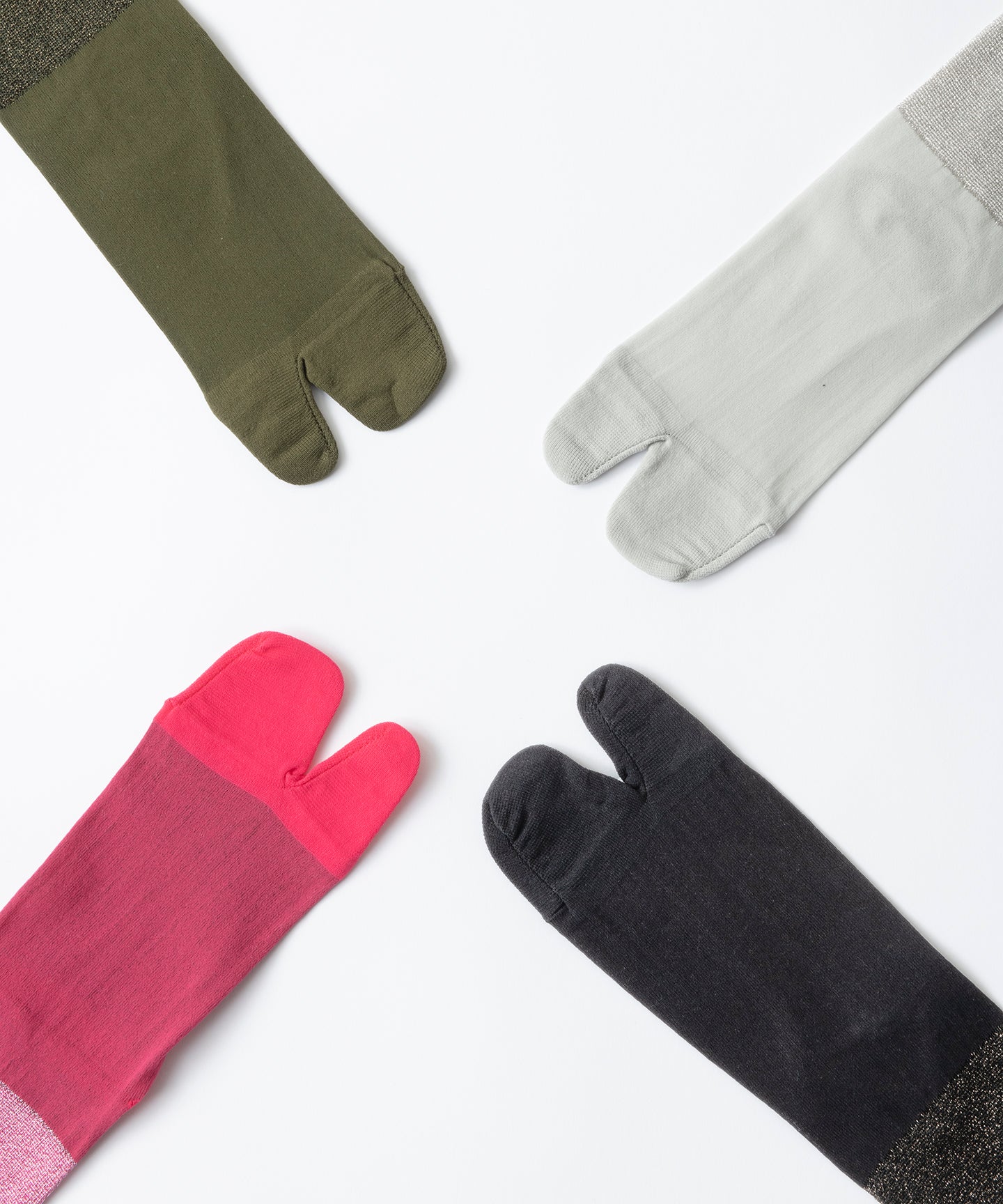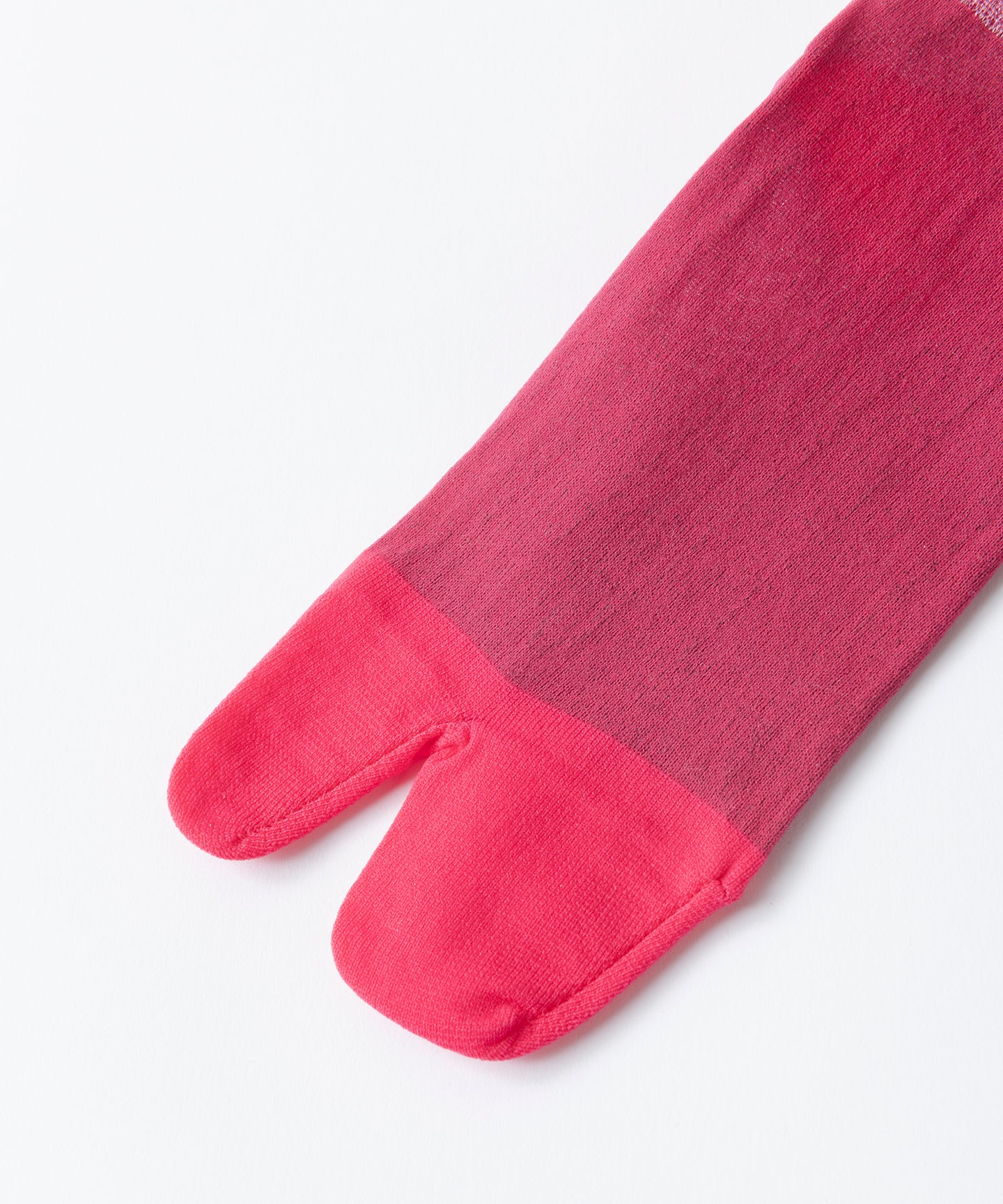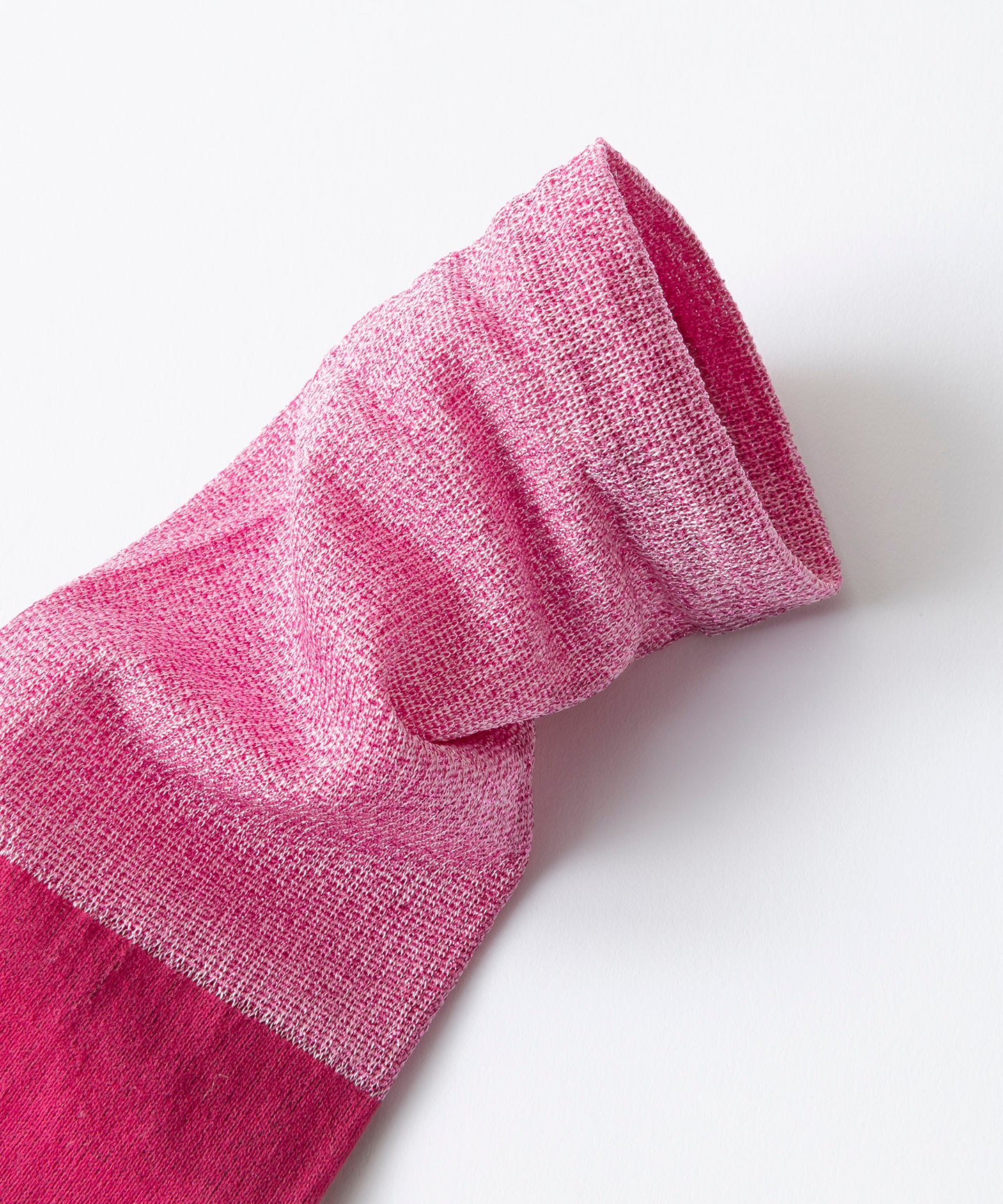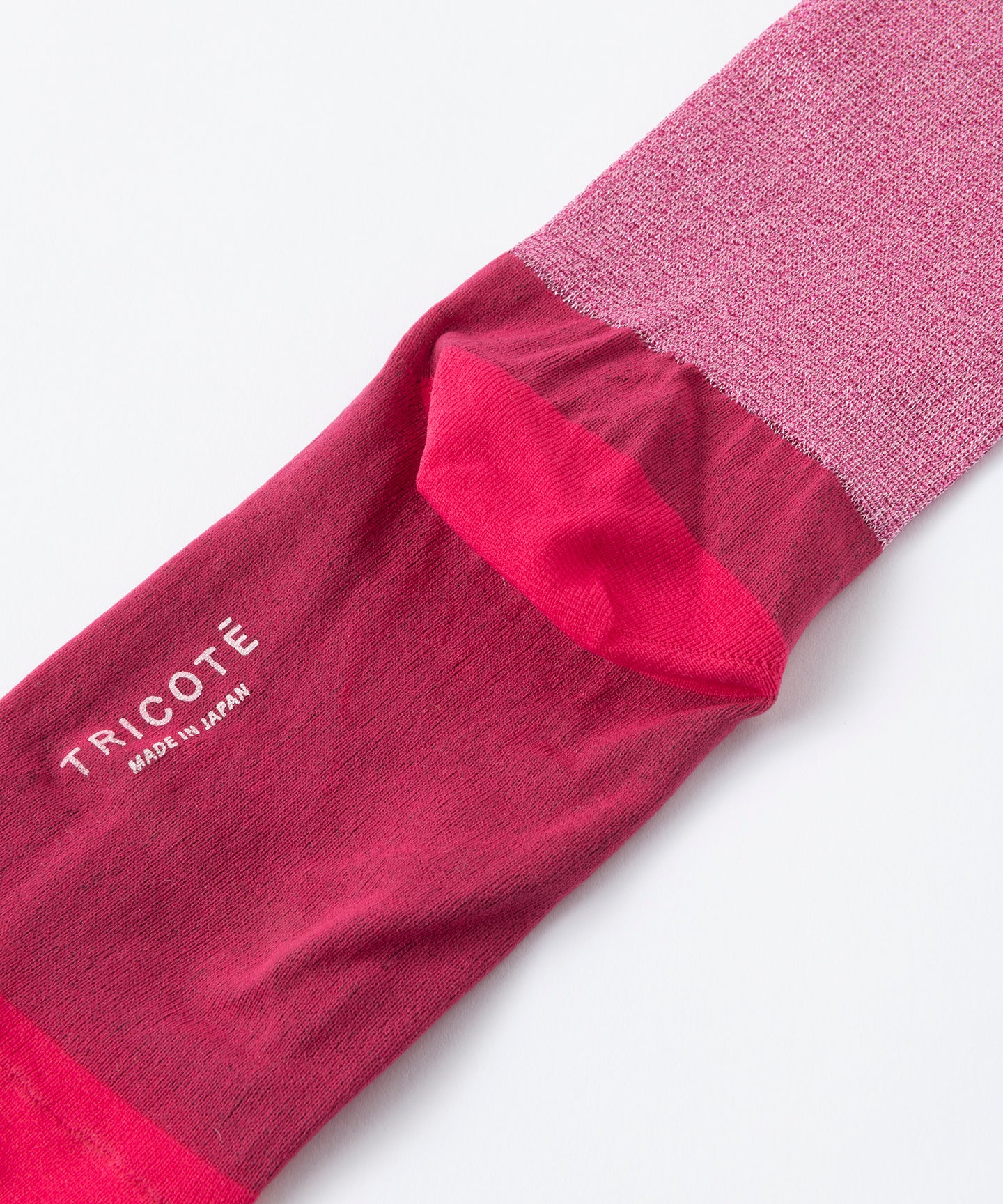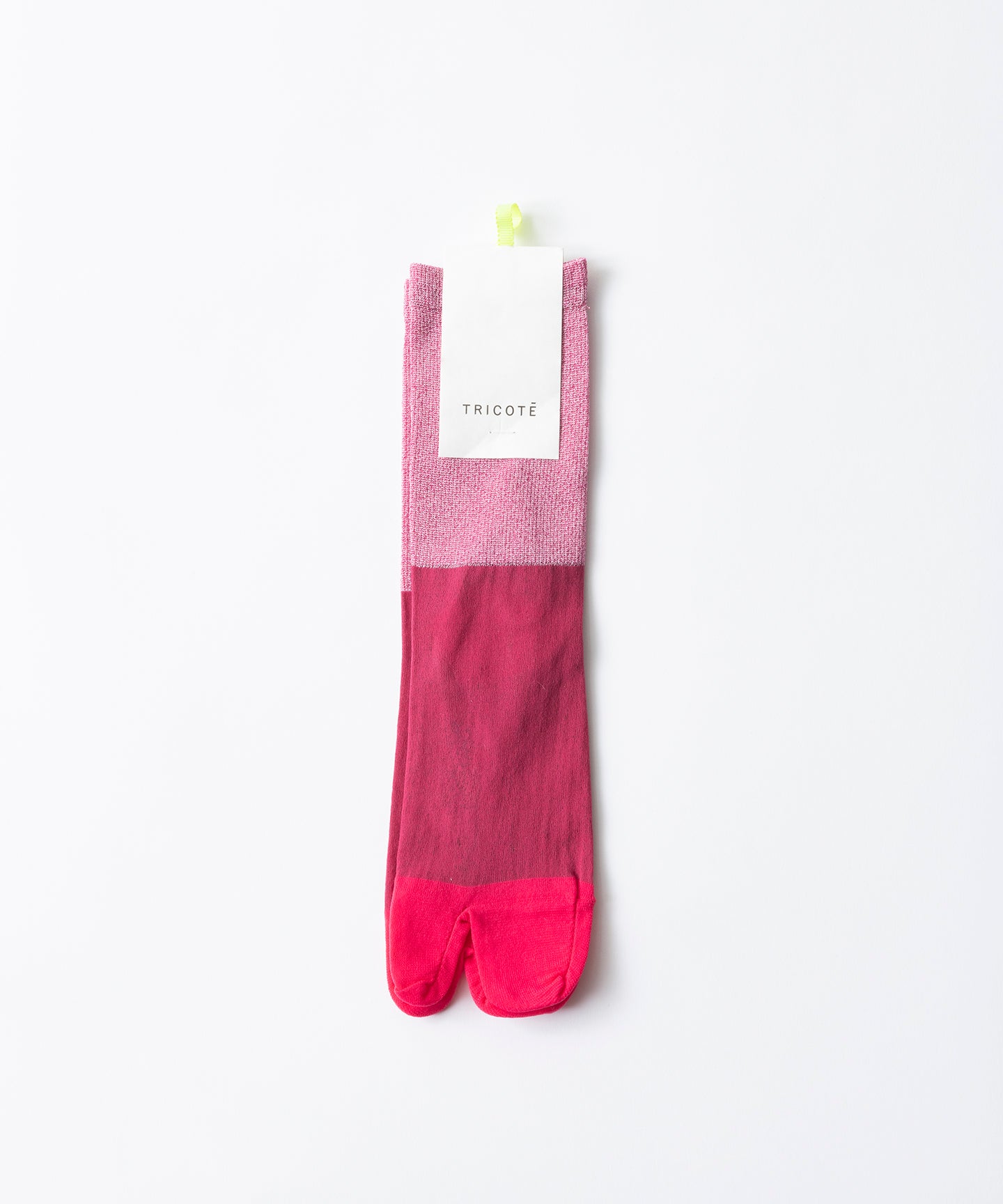 SALE価格

¥2,530
通常価格

¥2,530
(/)
---
詳細を表示