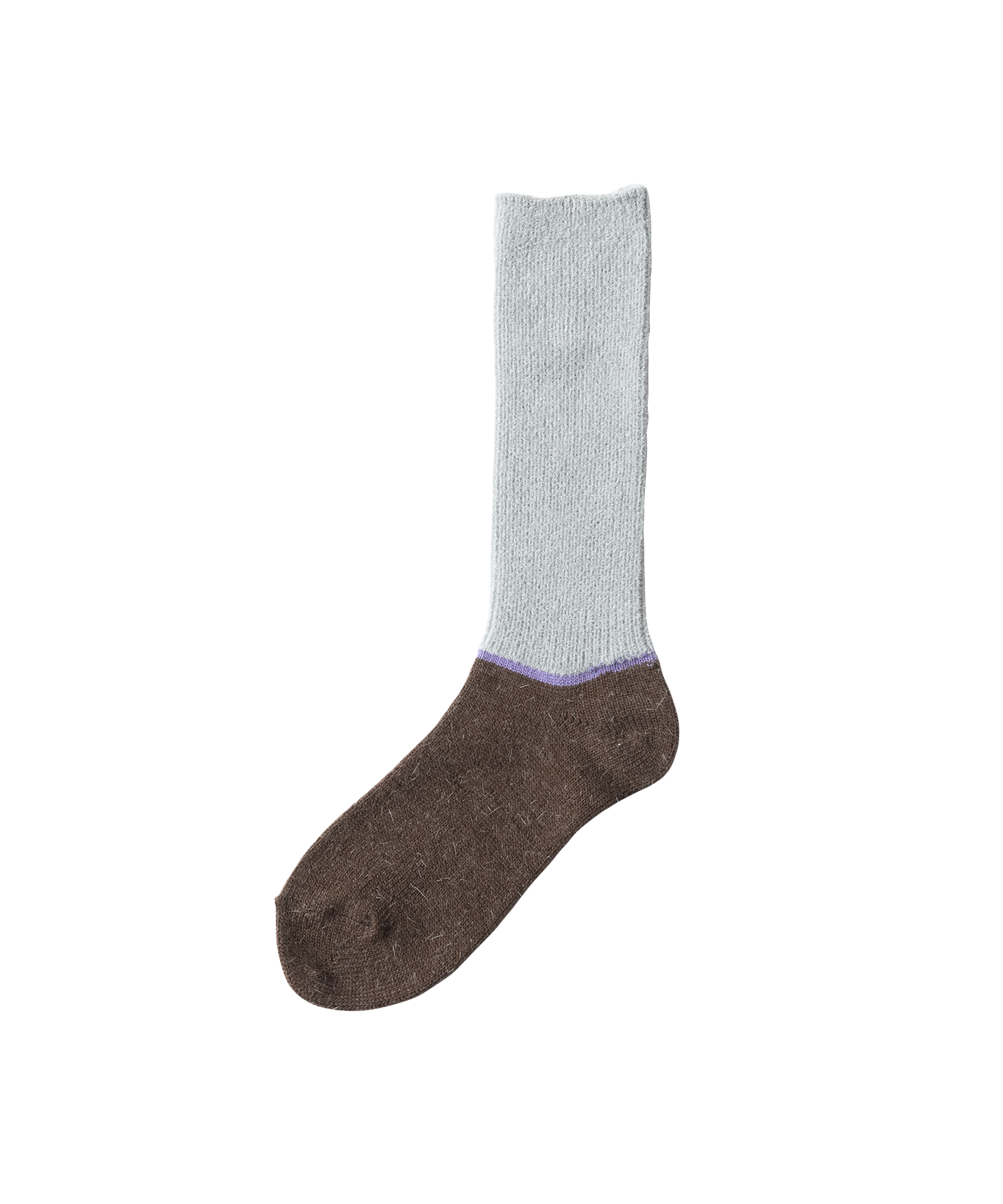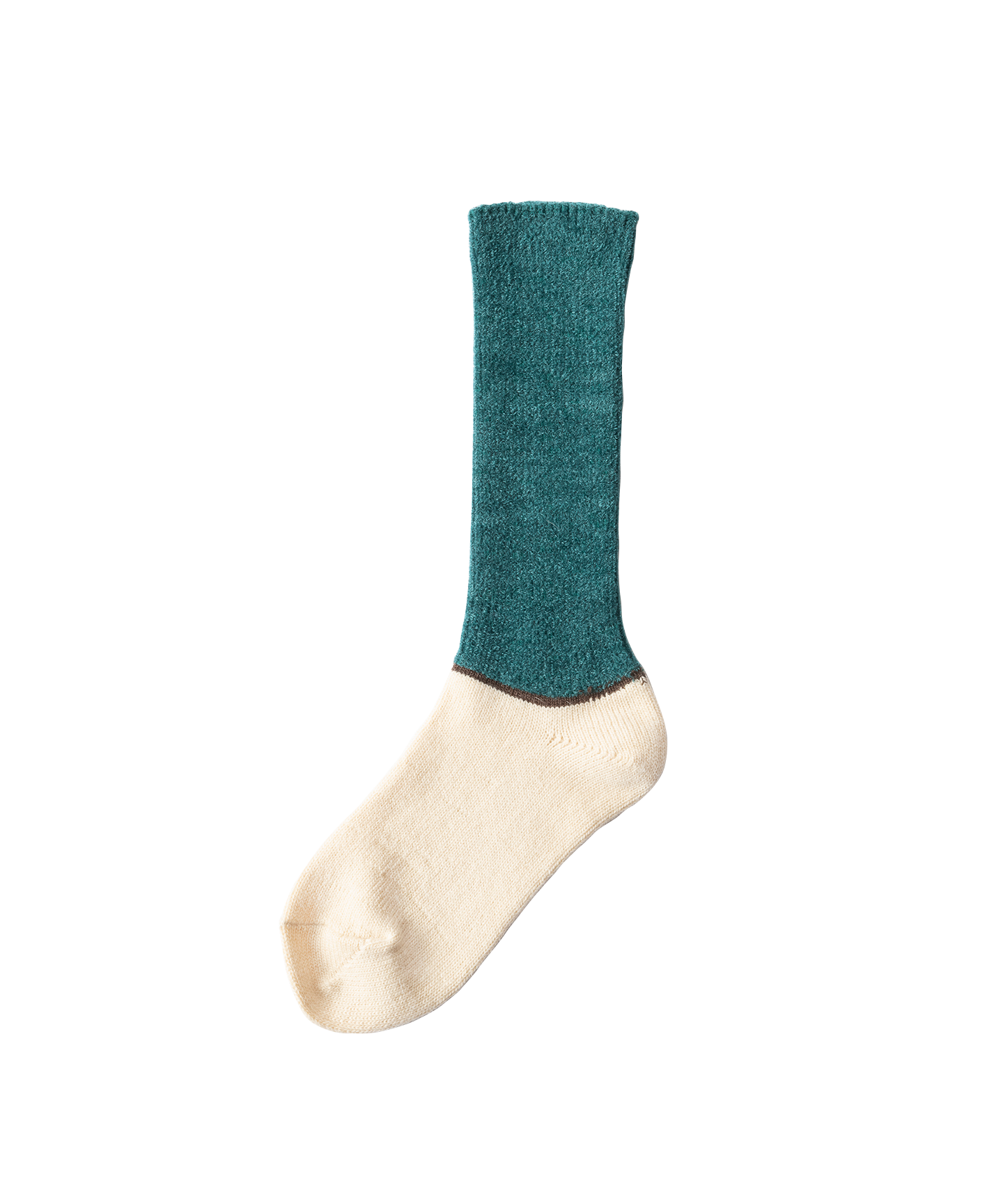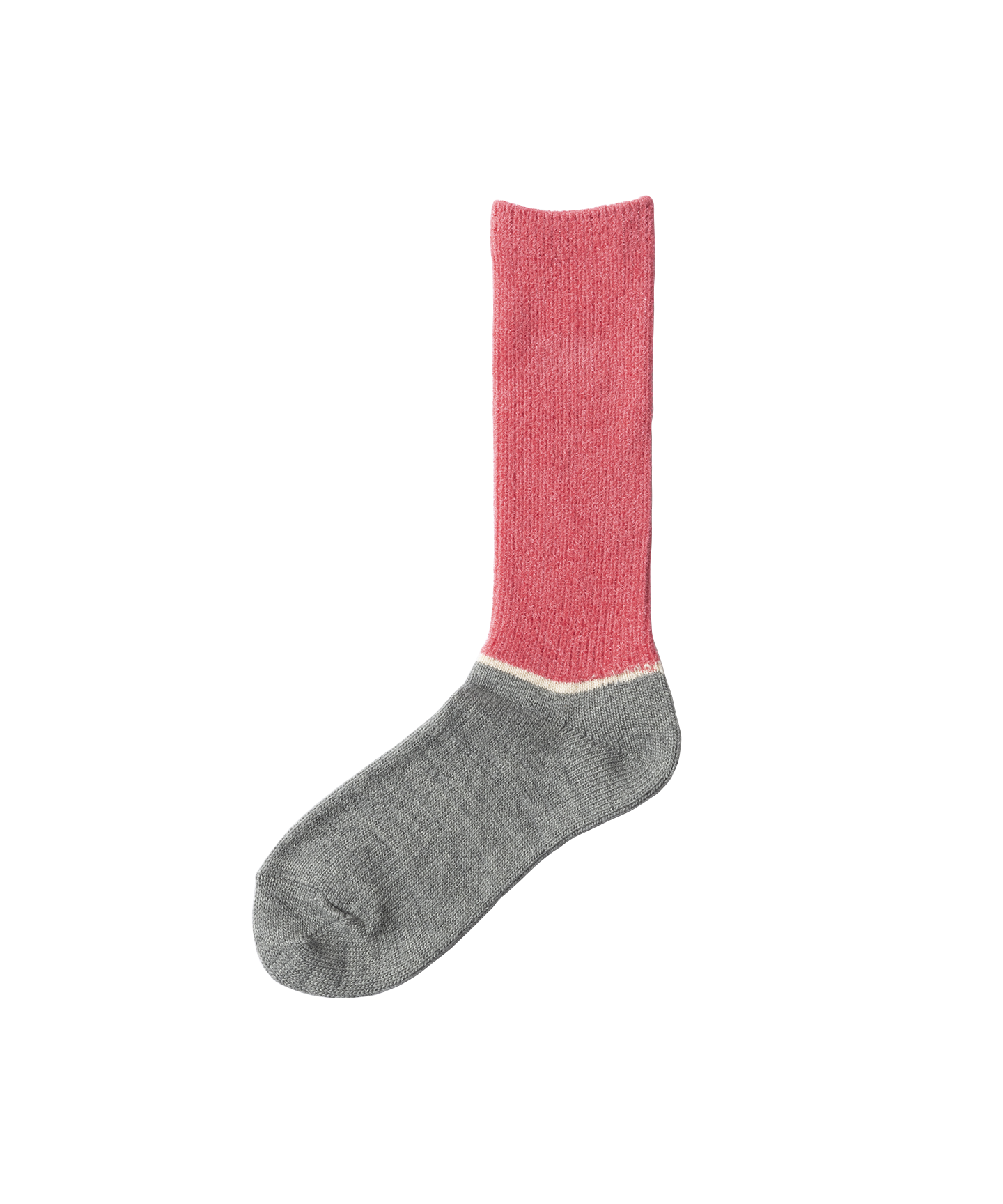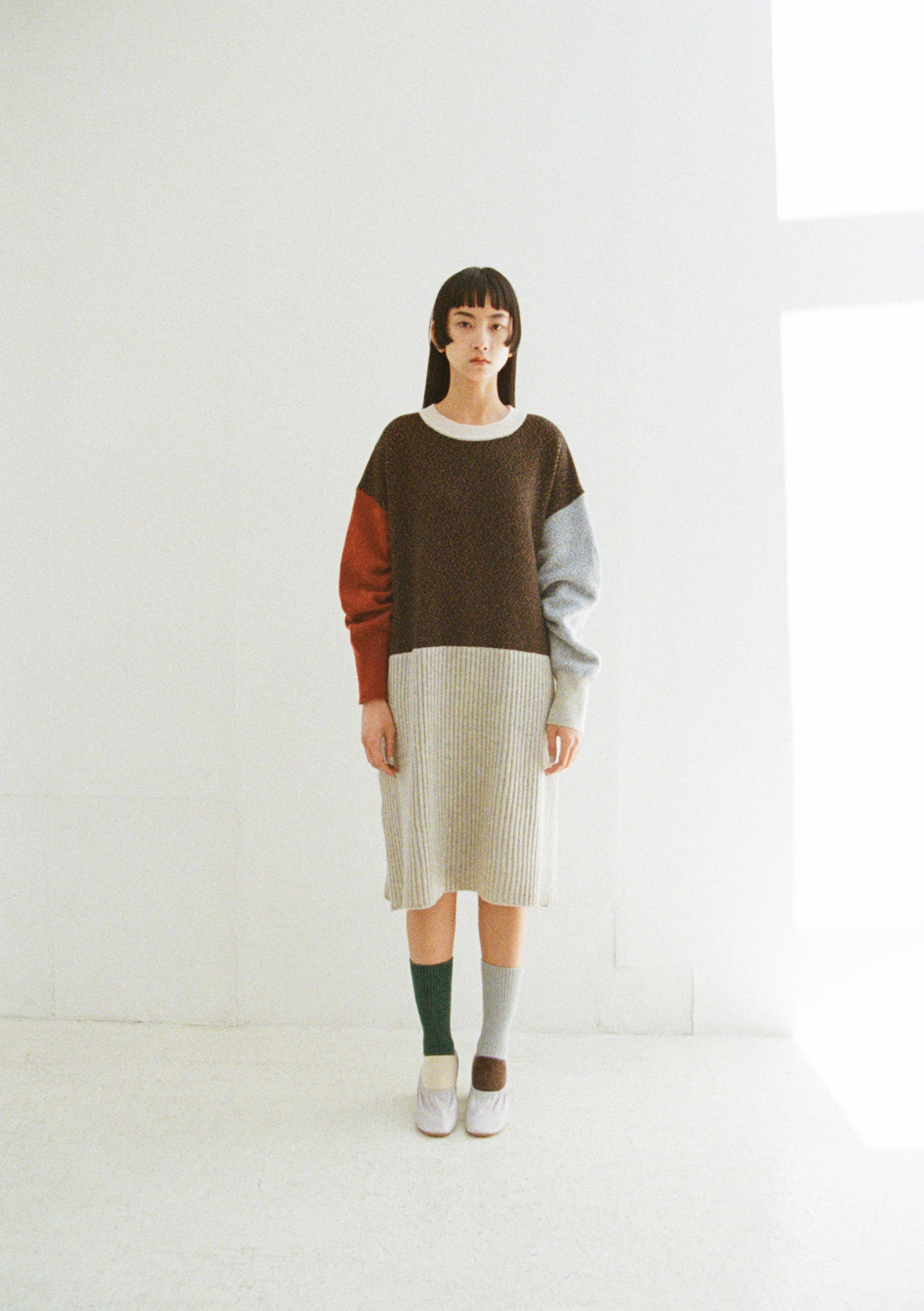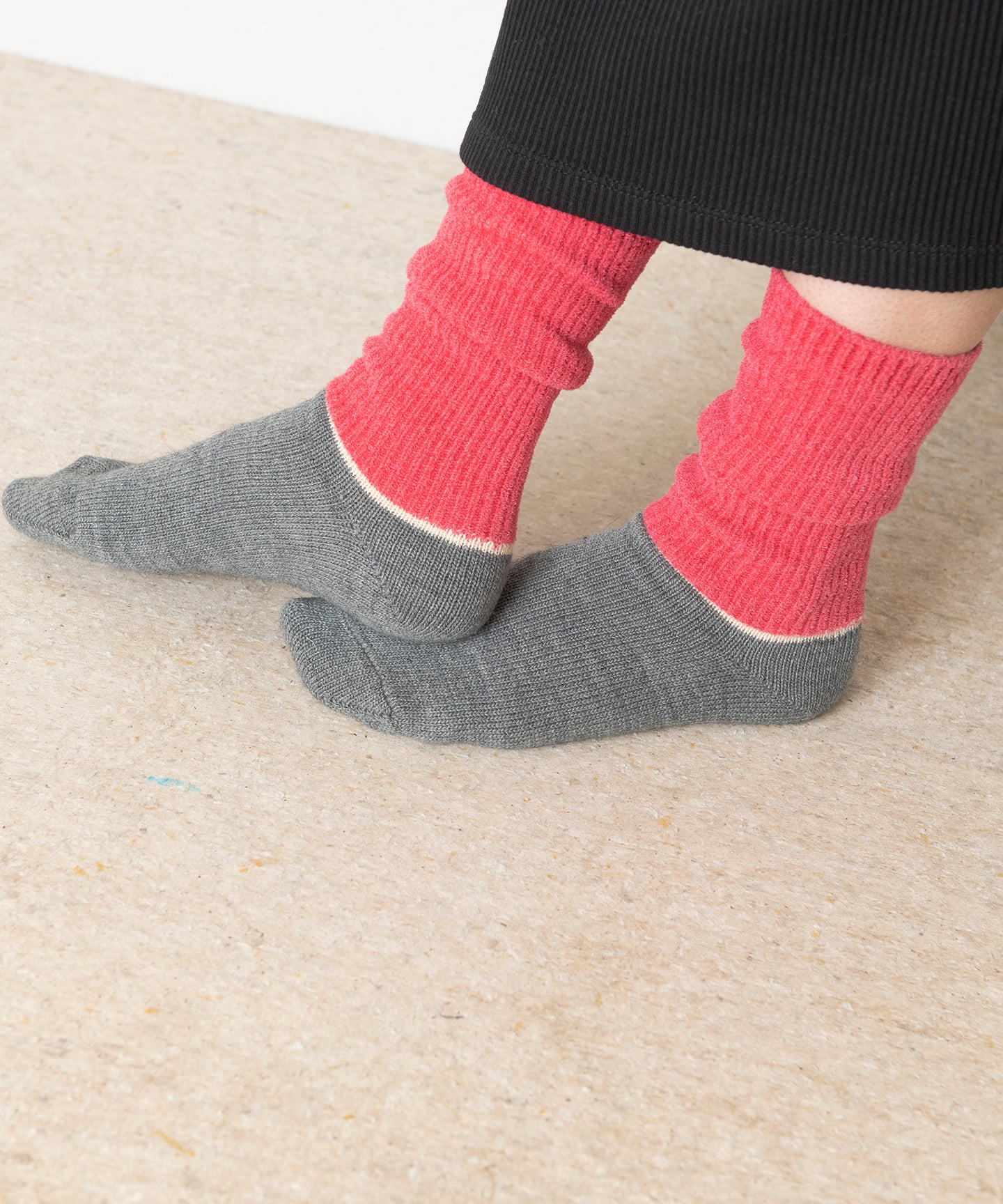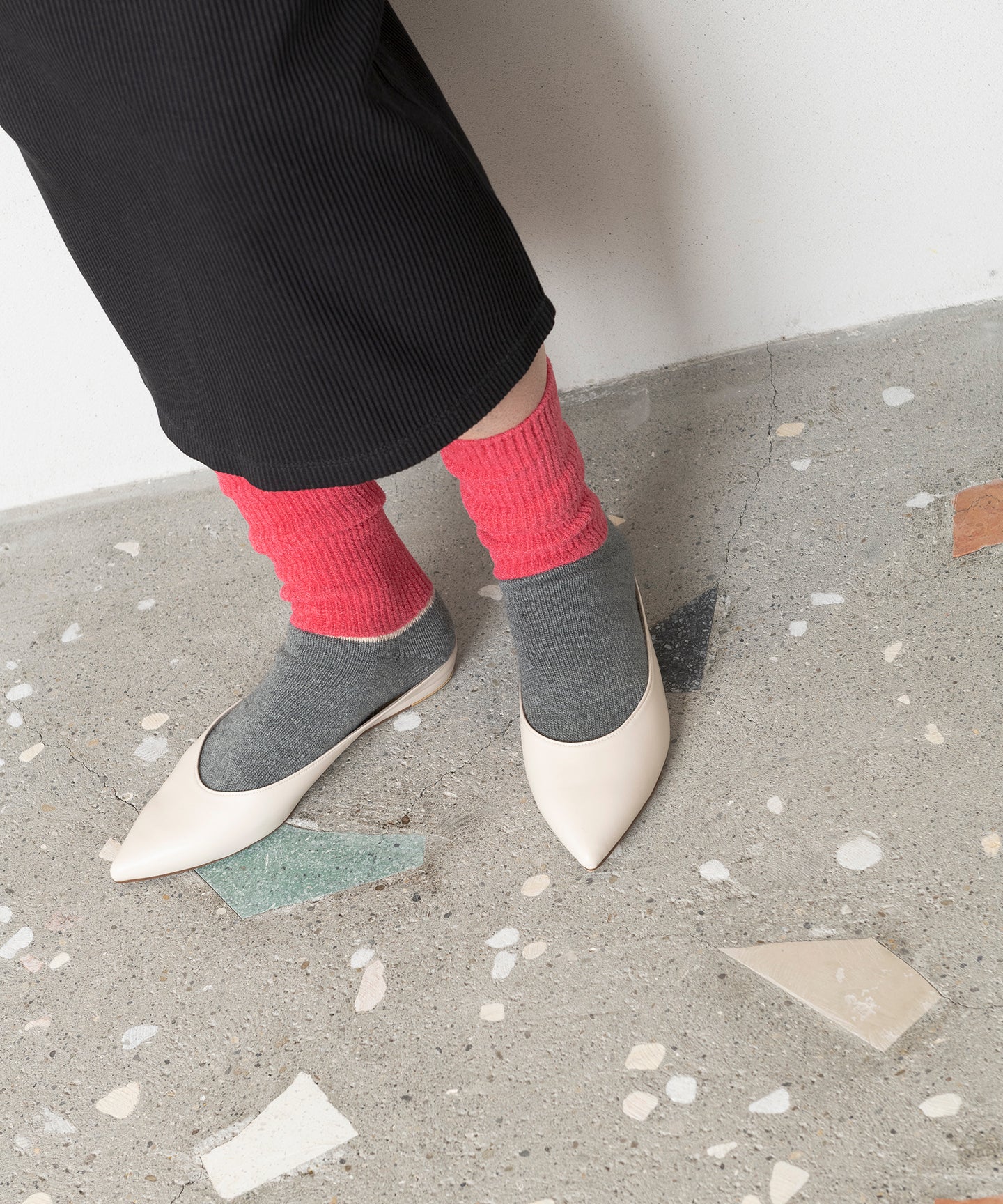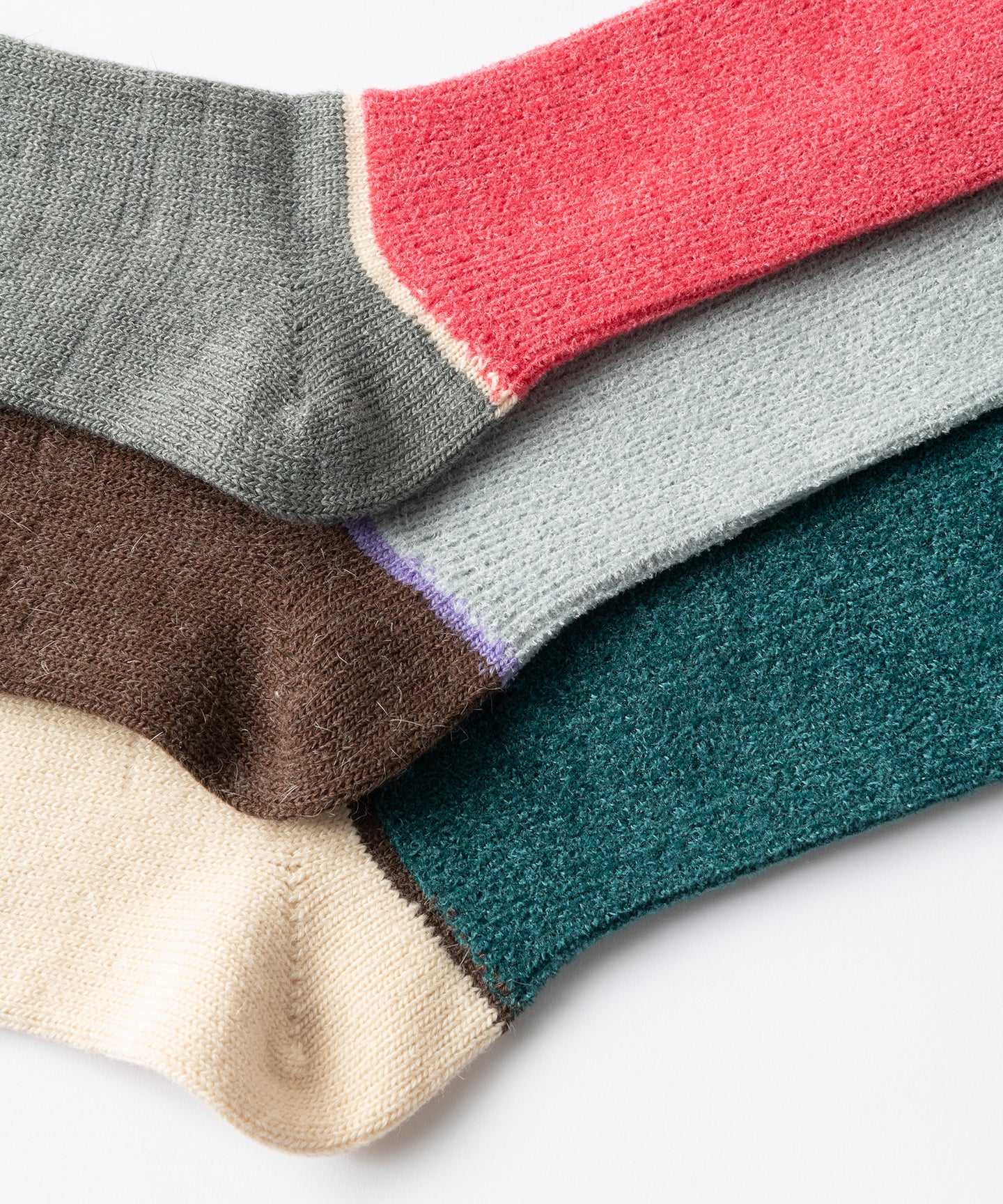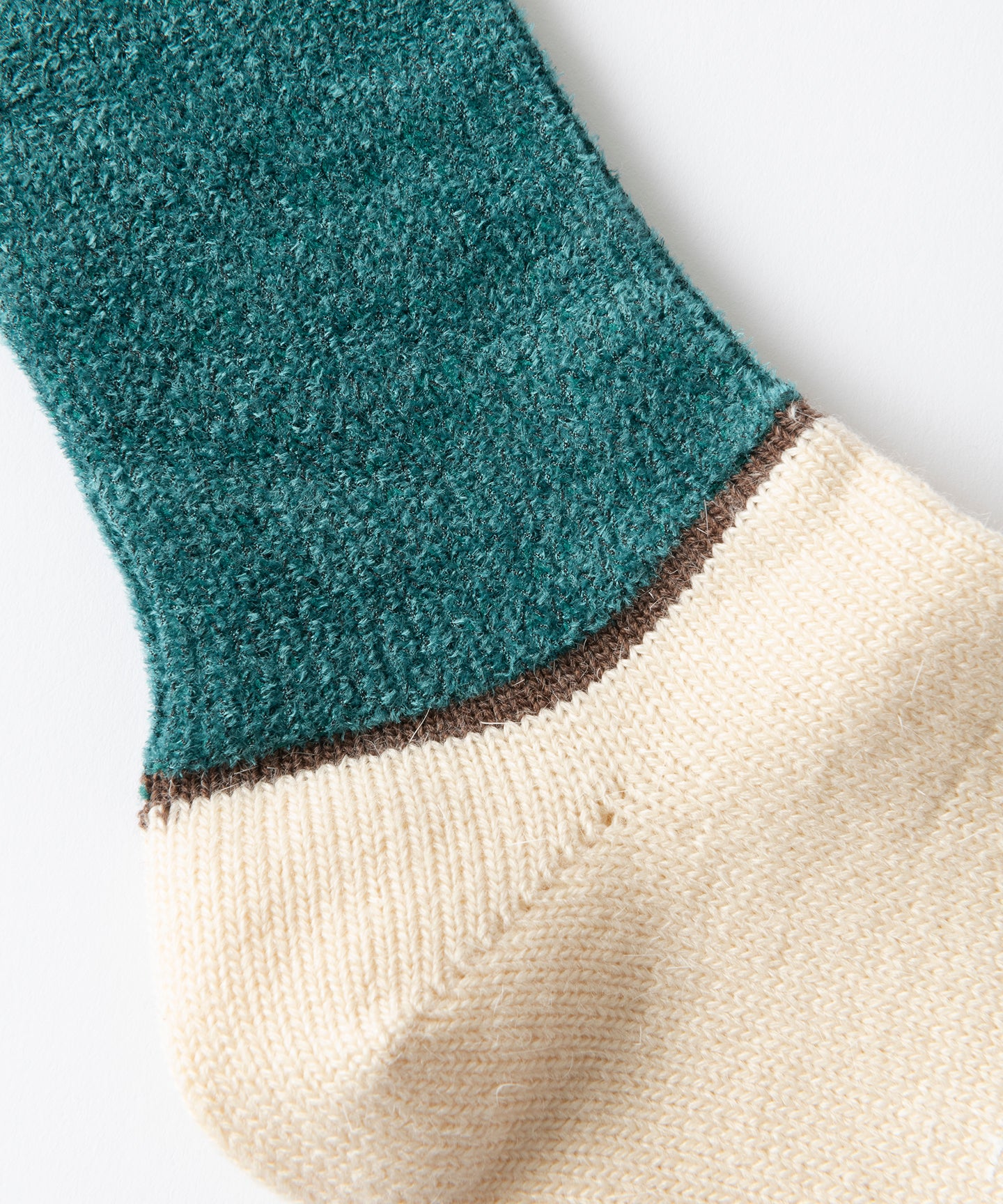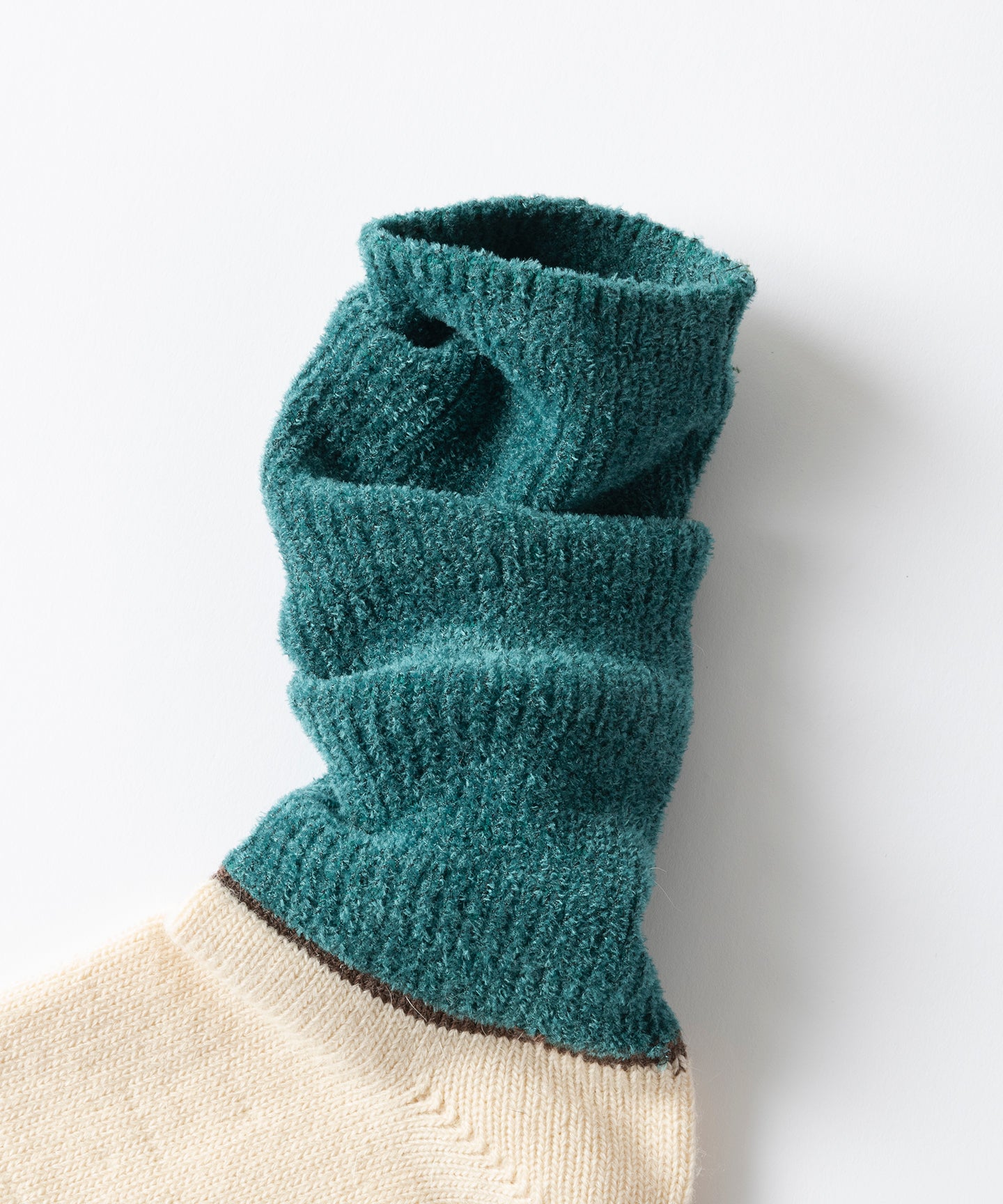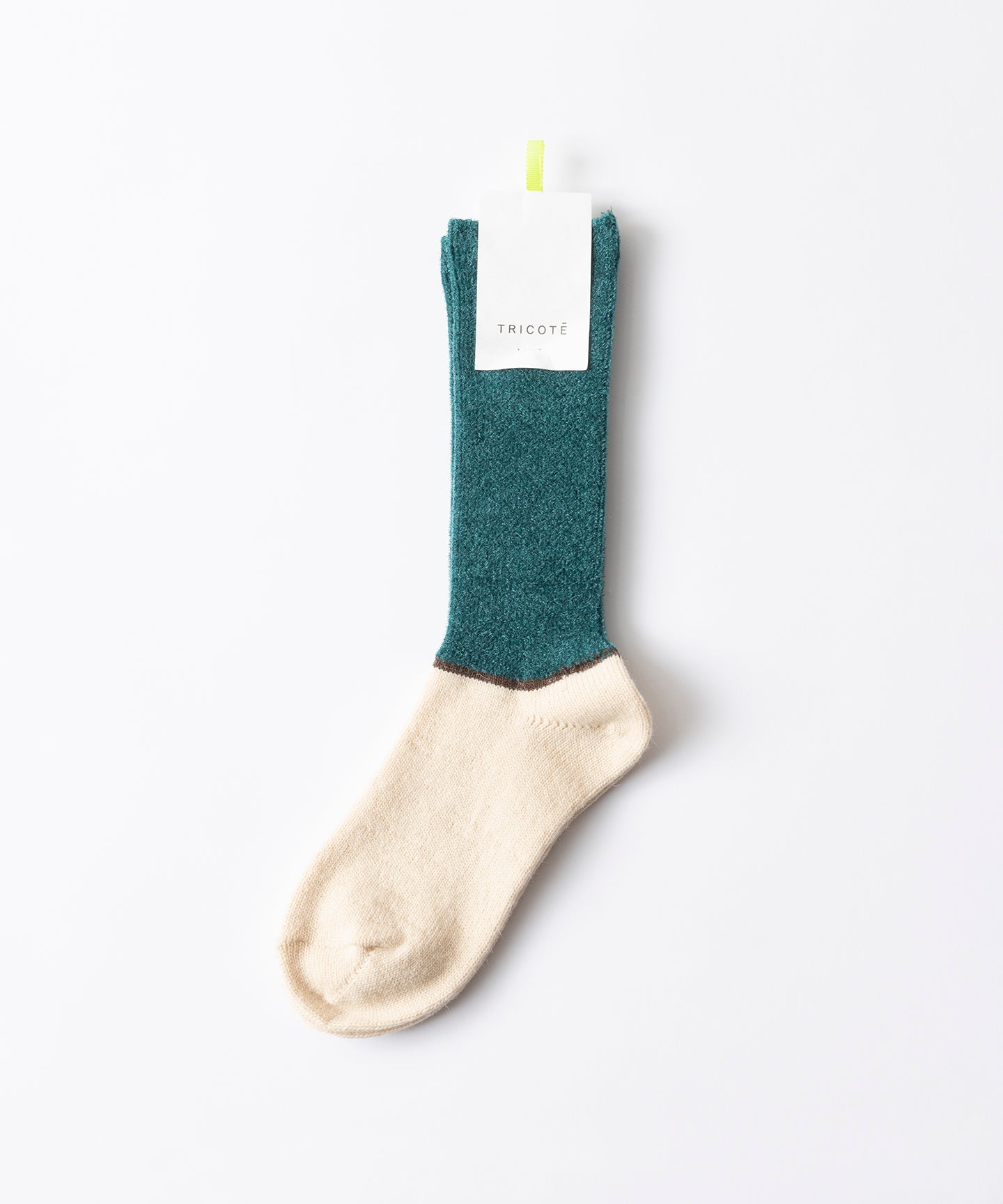 VELOR SOCKS
SKU: TR13SO005-31LBLUE-23-25
---
Details 
サイズ:23-25cm / 丈:30cm / 厚み:厚手

Materials 
アクリル 60% / ナイロン 30% / レーヨン 10%

ベロア素材とアンゴラの素材を使ったソックス。バイカラーのシンプルなデザインにアクセントカラーが入ったソックス。ウールも入ってるのでボリューム感のある温かくはき心地の良い靴下です。

<お取り扱い上の注意>
この製品は、ファッション性を優先し繊細な糸を使用しております。 着用・着脱の際、爪などの引っかかり等にご注意下さい。 尚、洗濯は手洗いをして下さい。 タンブラー乾燥は避けて下さい。


Details 
Size : 23-25cm / Length : 30cm / Thickness : Thick

Materials 
60% ACRYL / 30% NYLON / 10% RAYON

Made in JAPAN

Socks made of velour and angora material. These socks have a simple bicolor design in accent colors. The socks are also made of wool, which gives them a warm and comfortable volume.

<Handle with care>
This product uses delicate yarns to prioritise its fashionability. Please be careful when taking on and off the item. Also, please hand wash when washing. Please avoid to use the tumble dryer.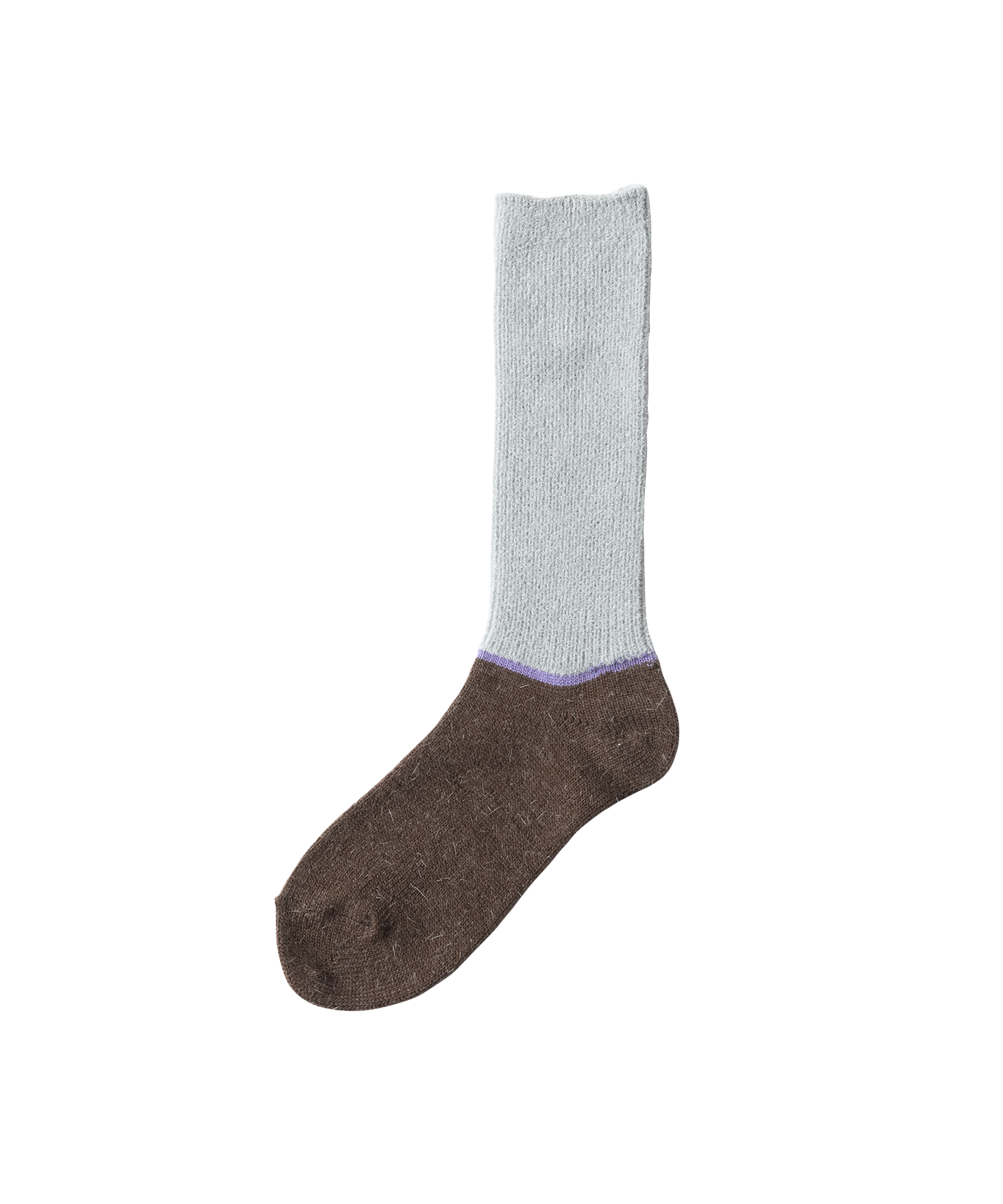 VELOR SOCKS
SALE価格

¥2,860
通常価格