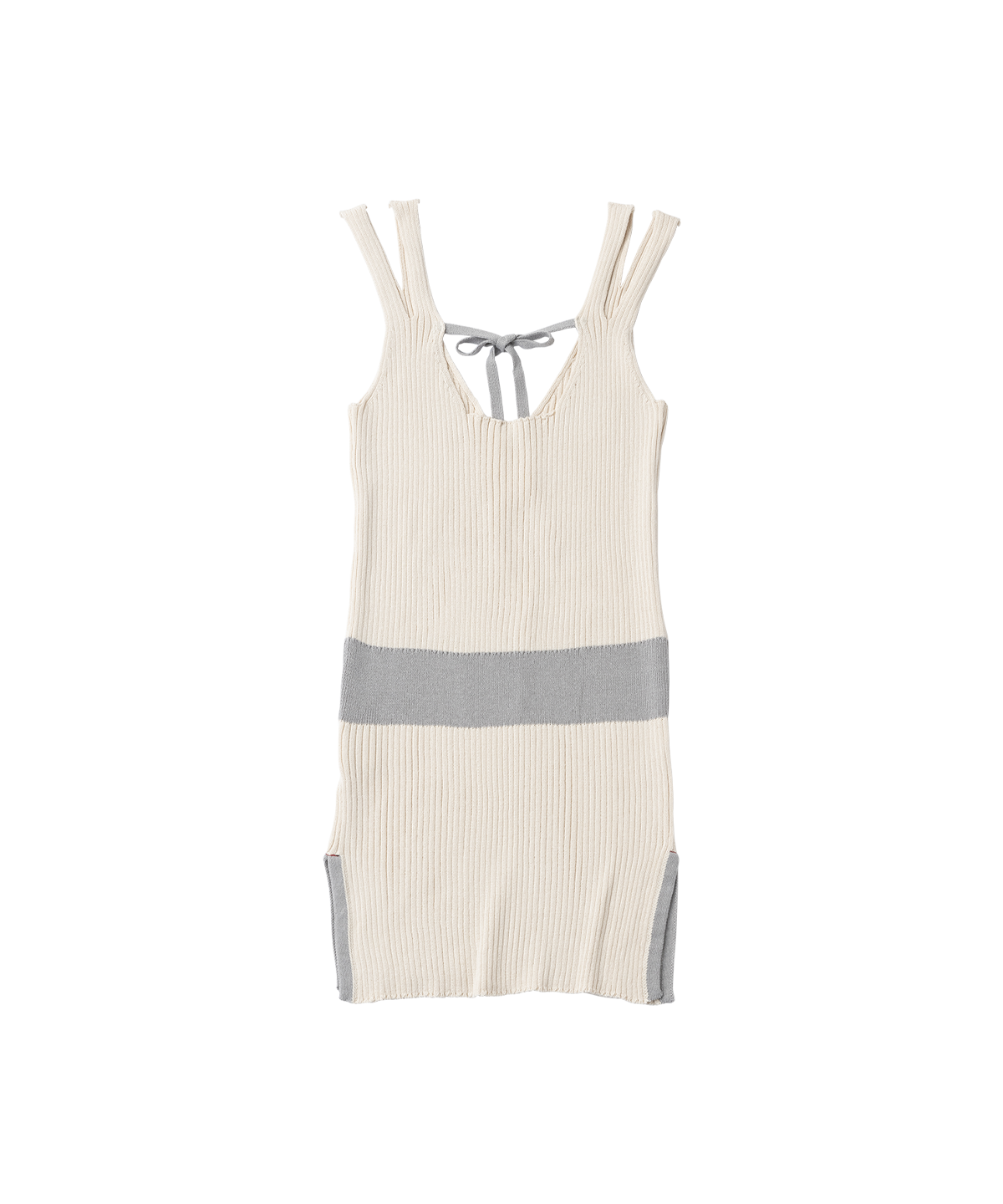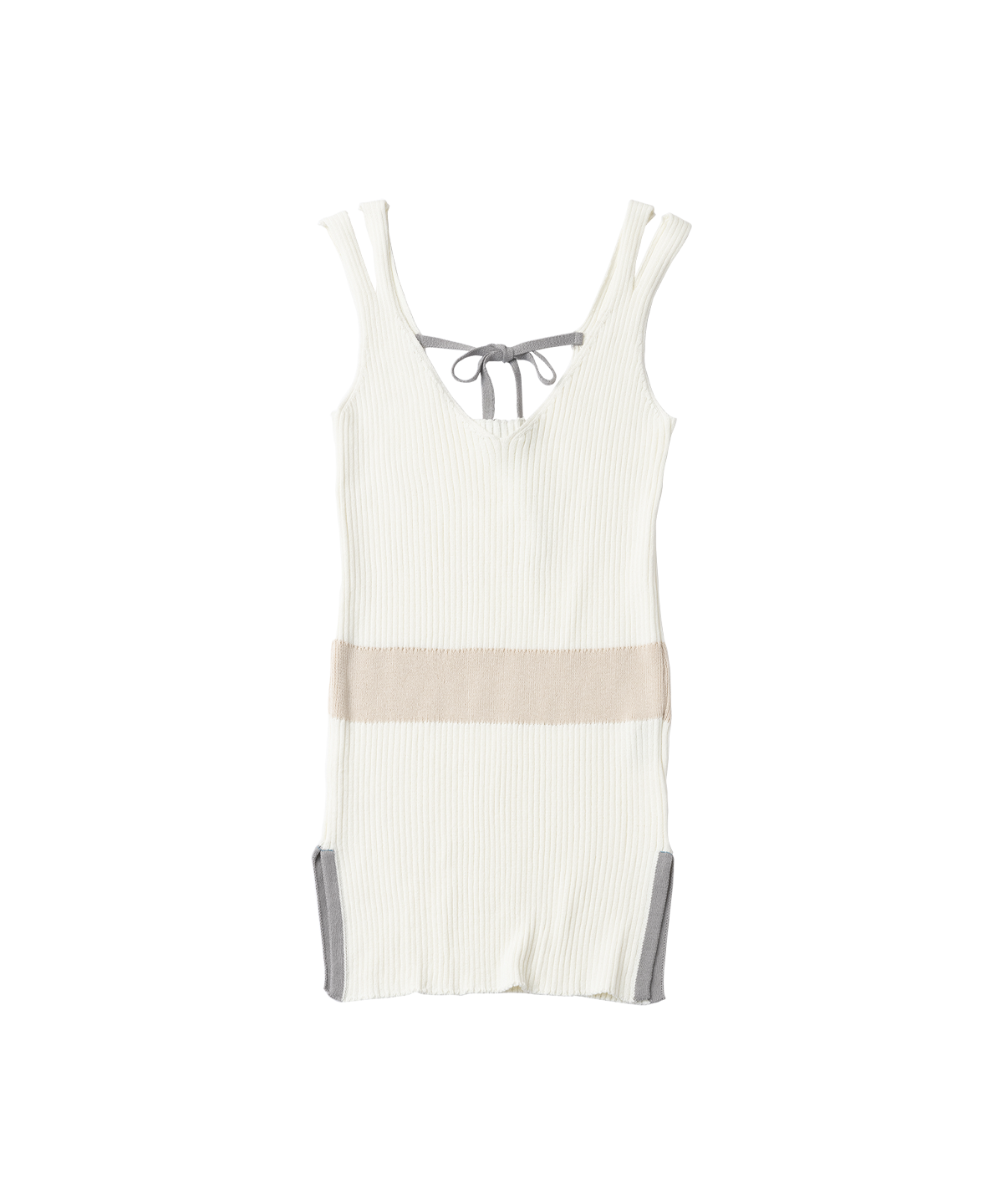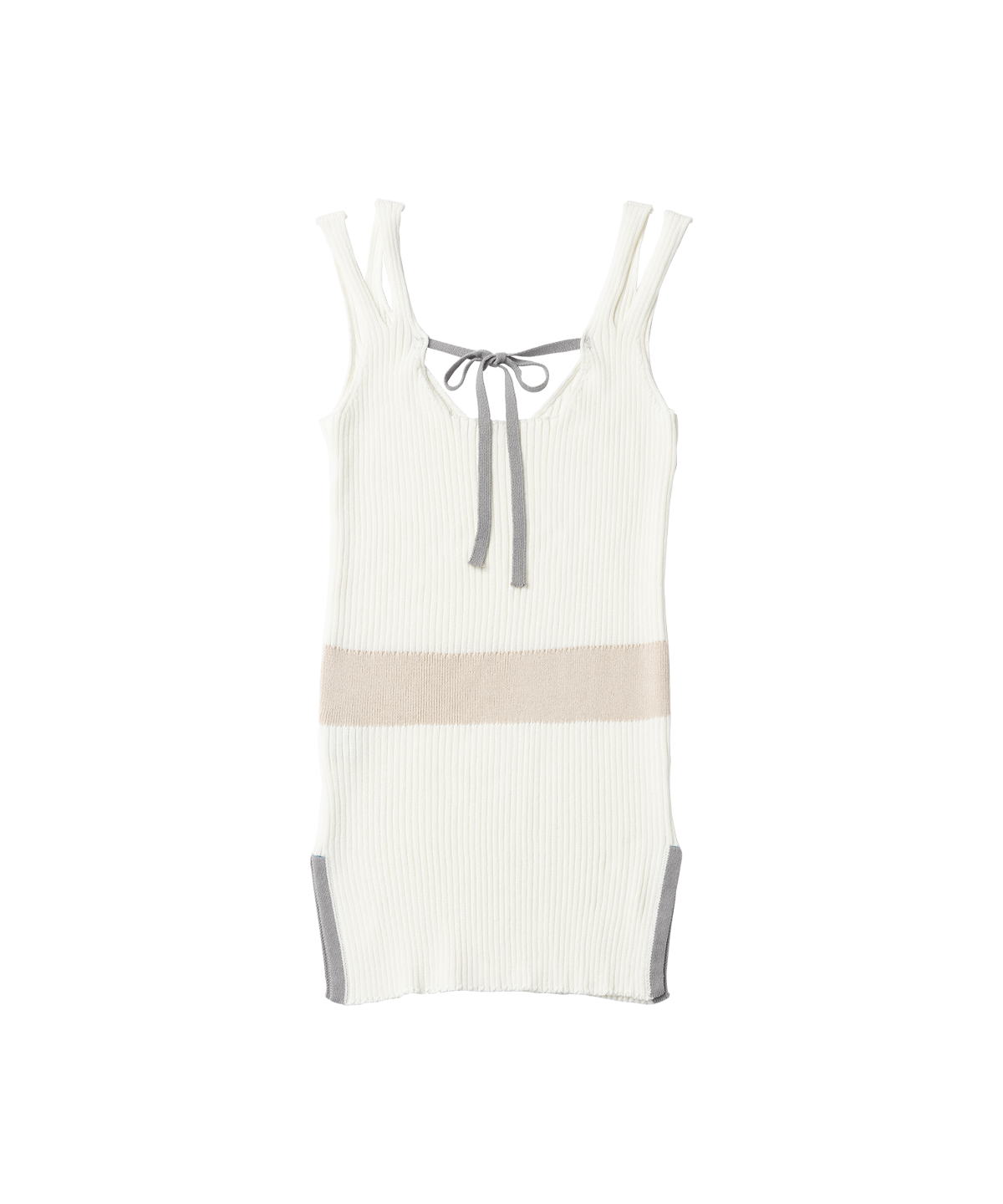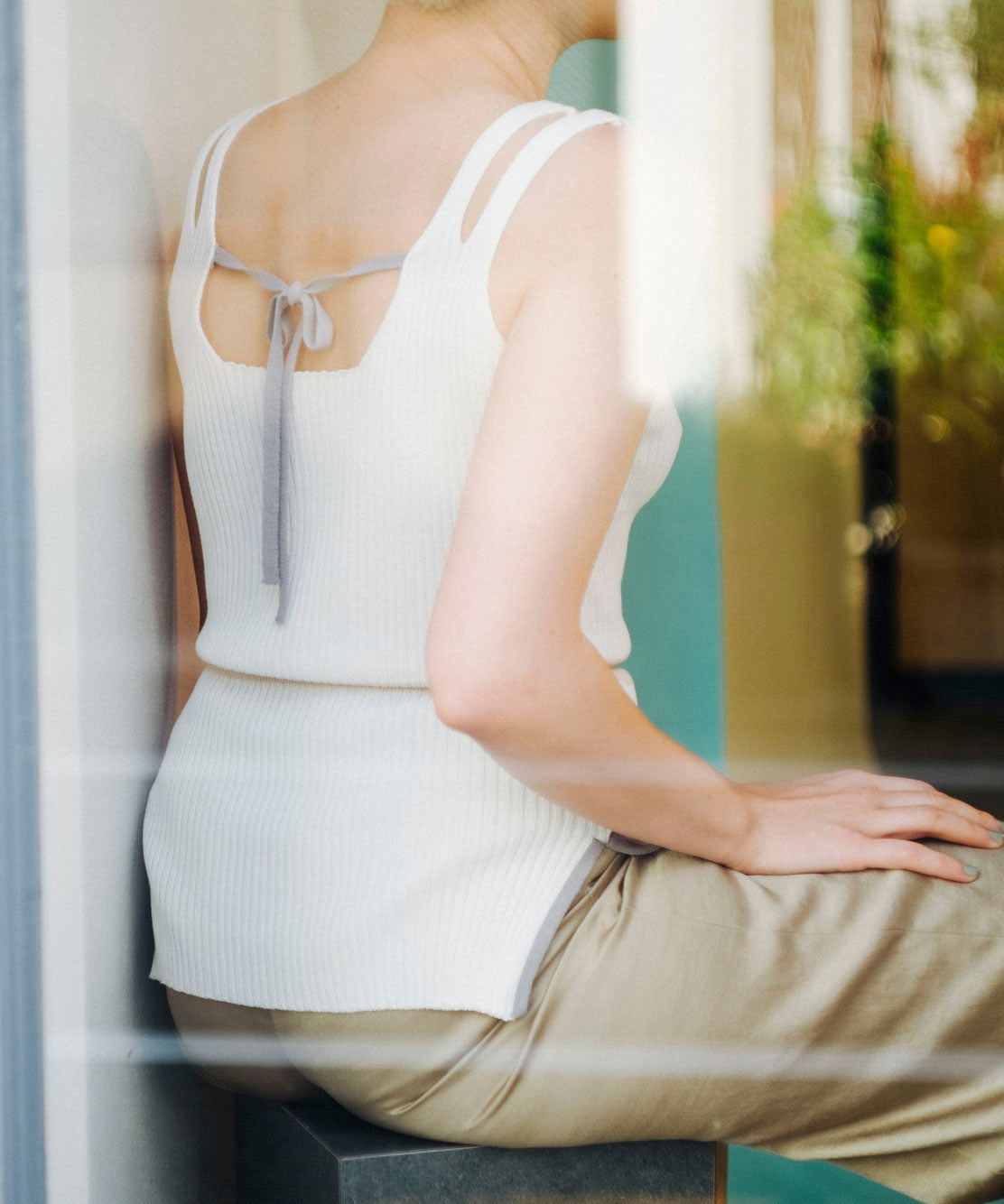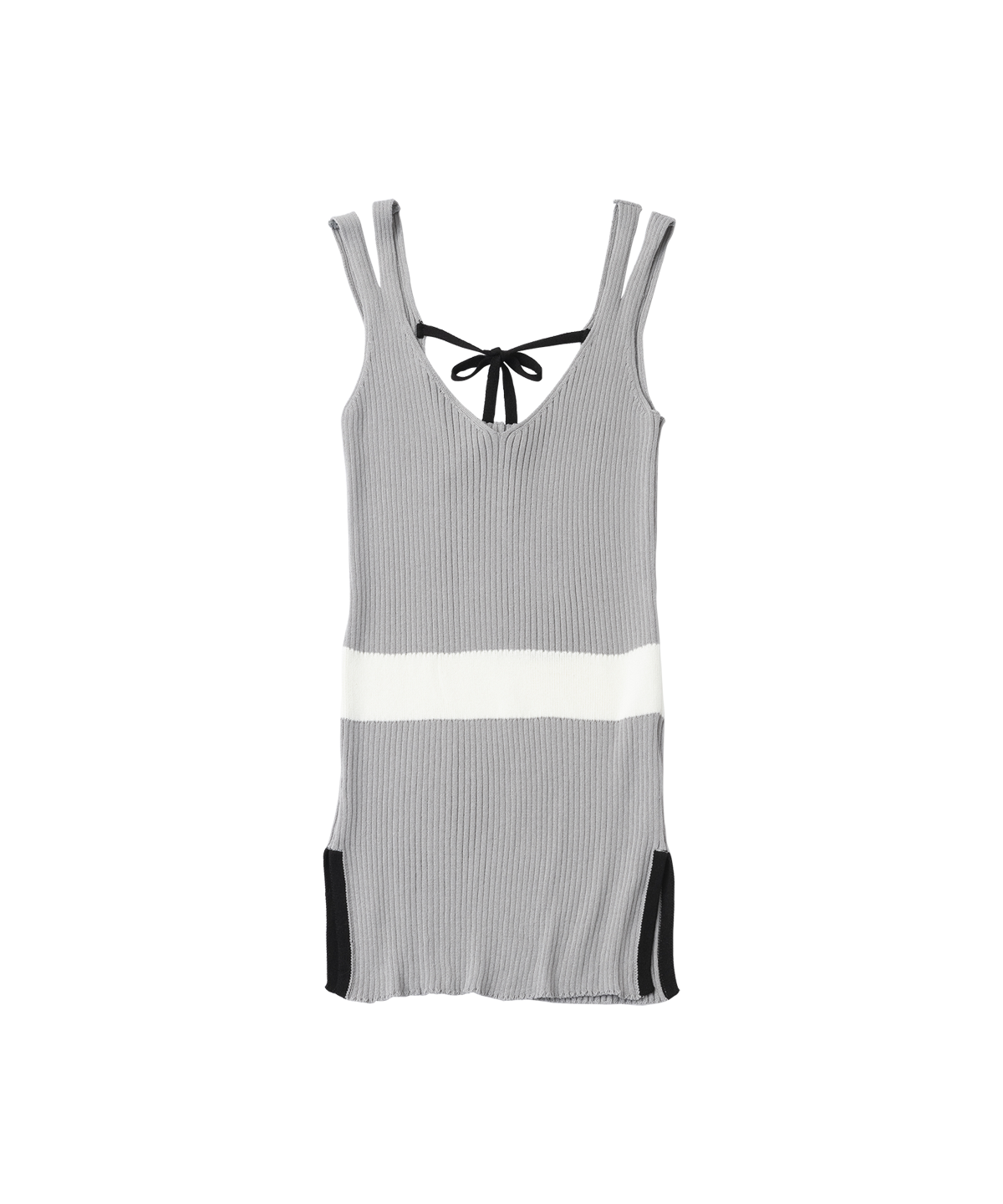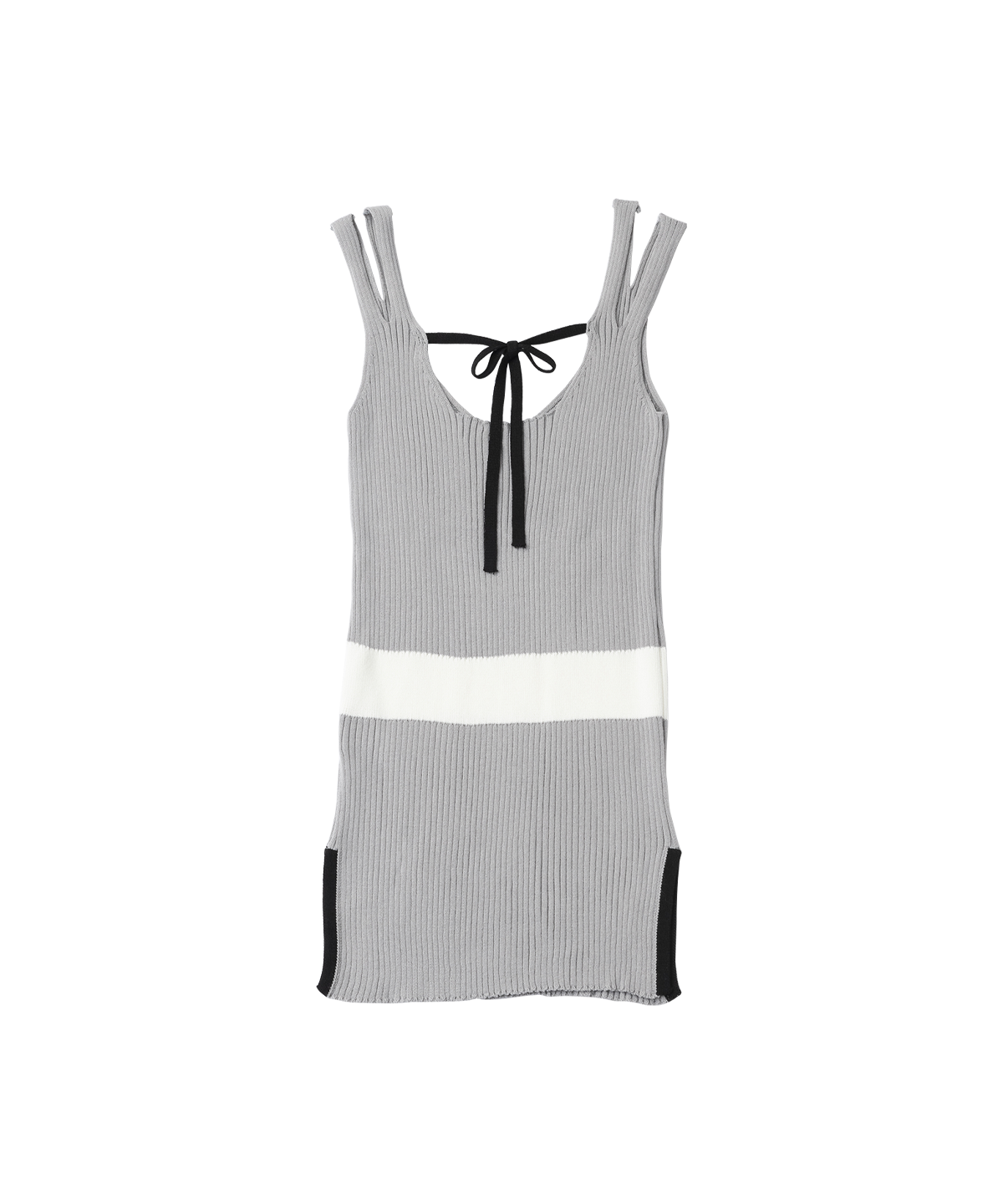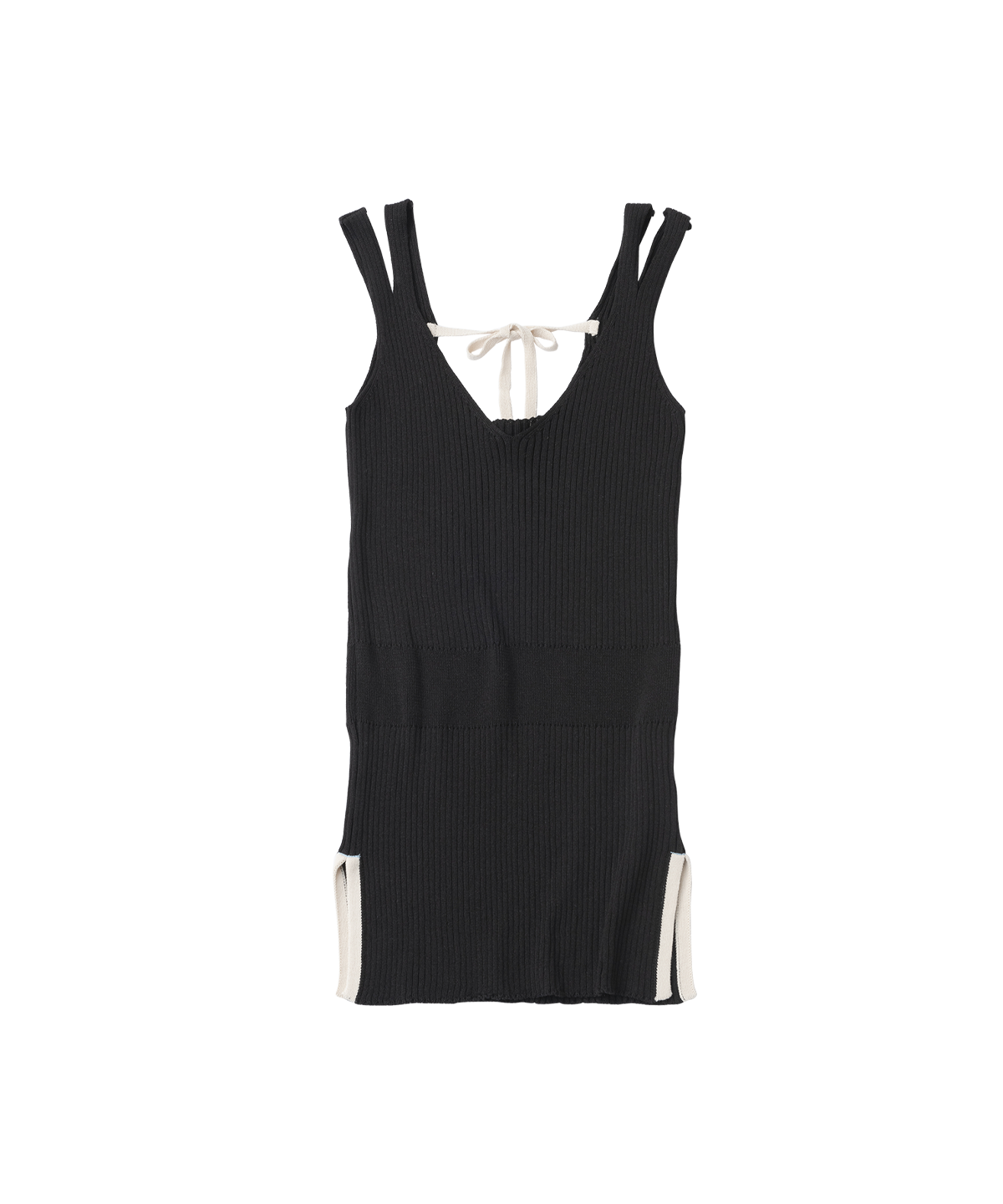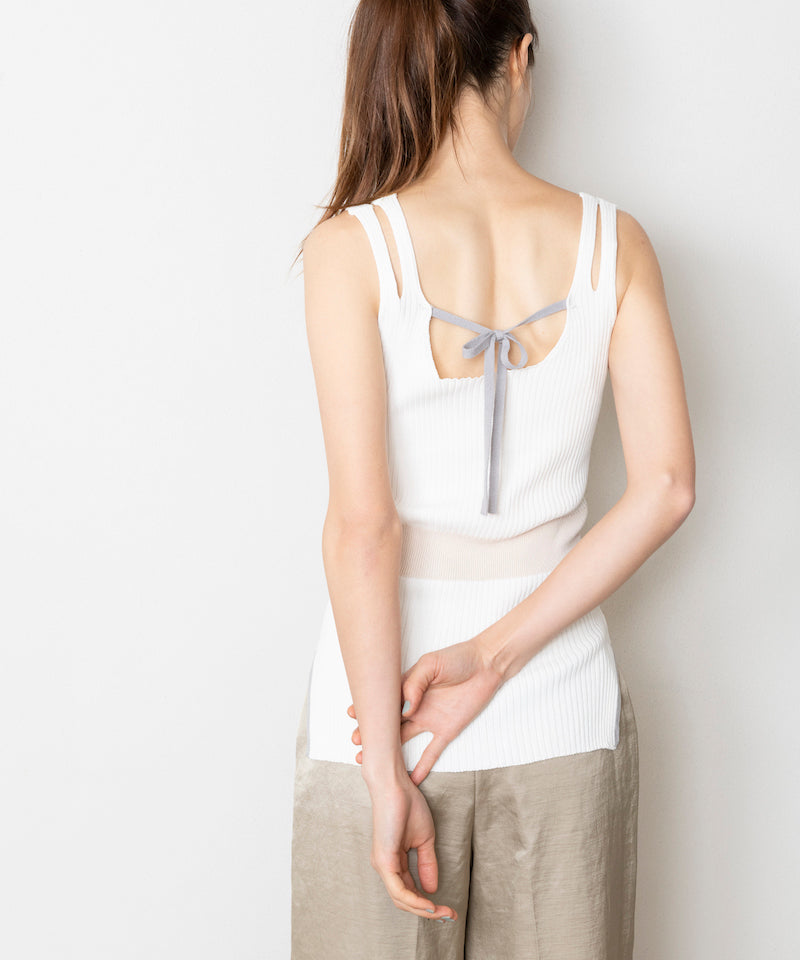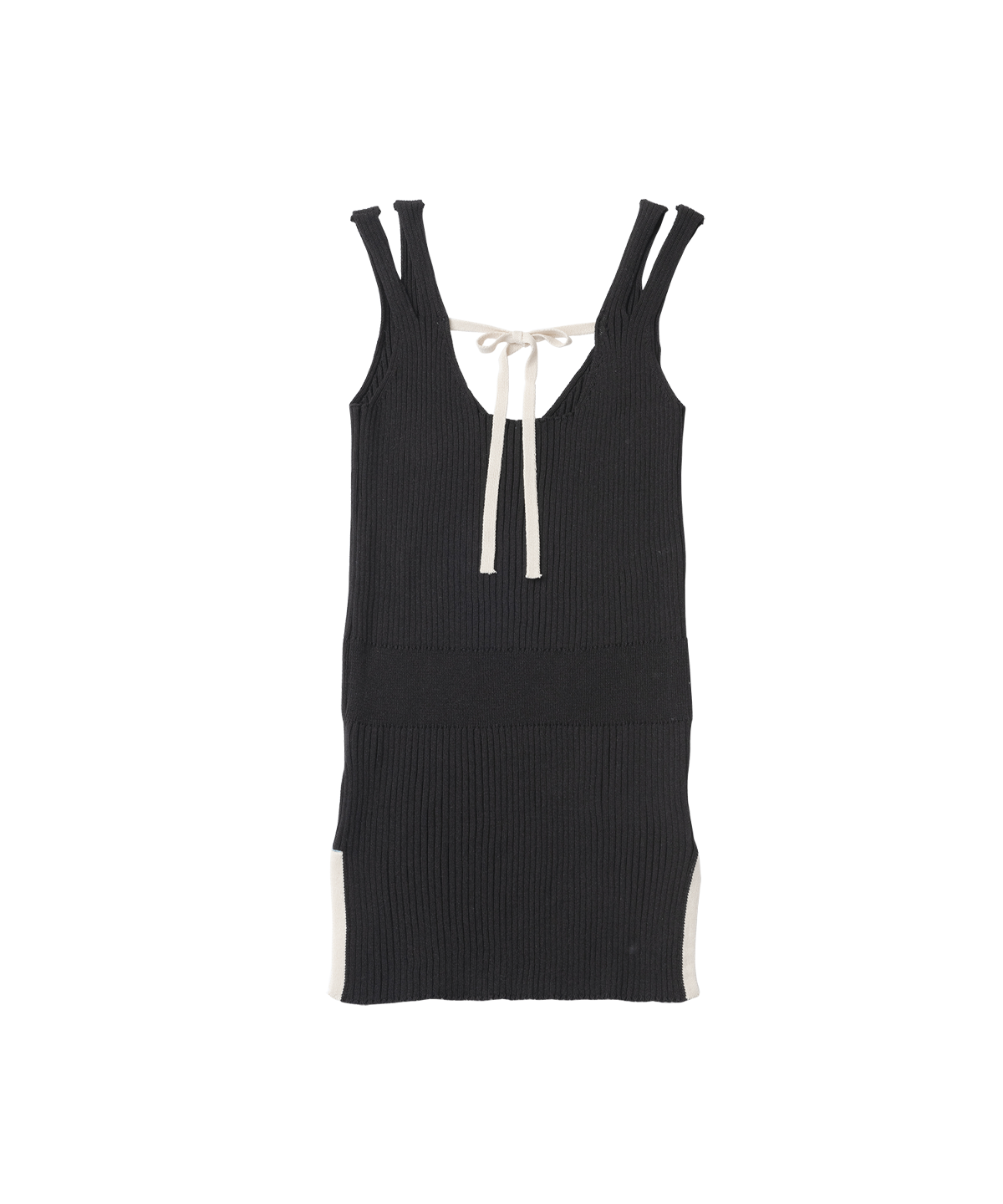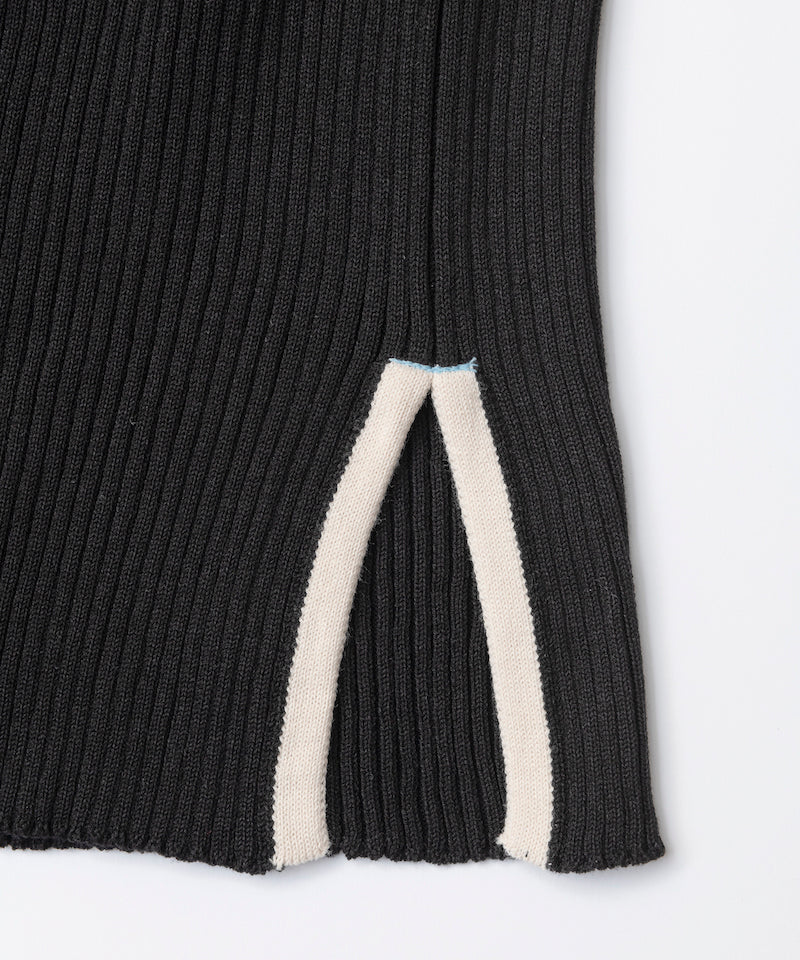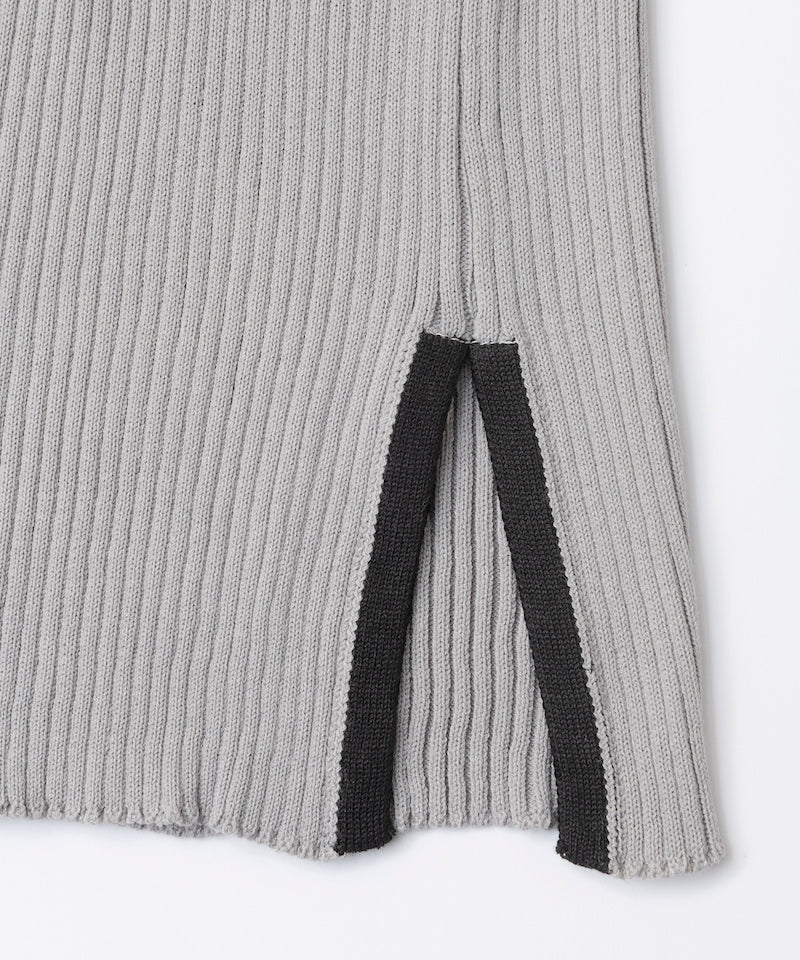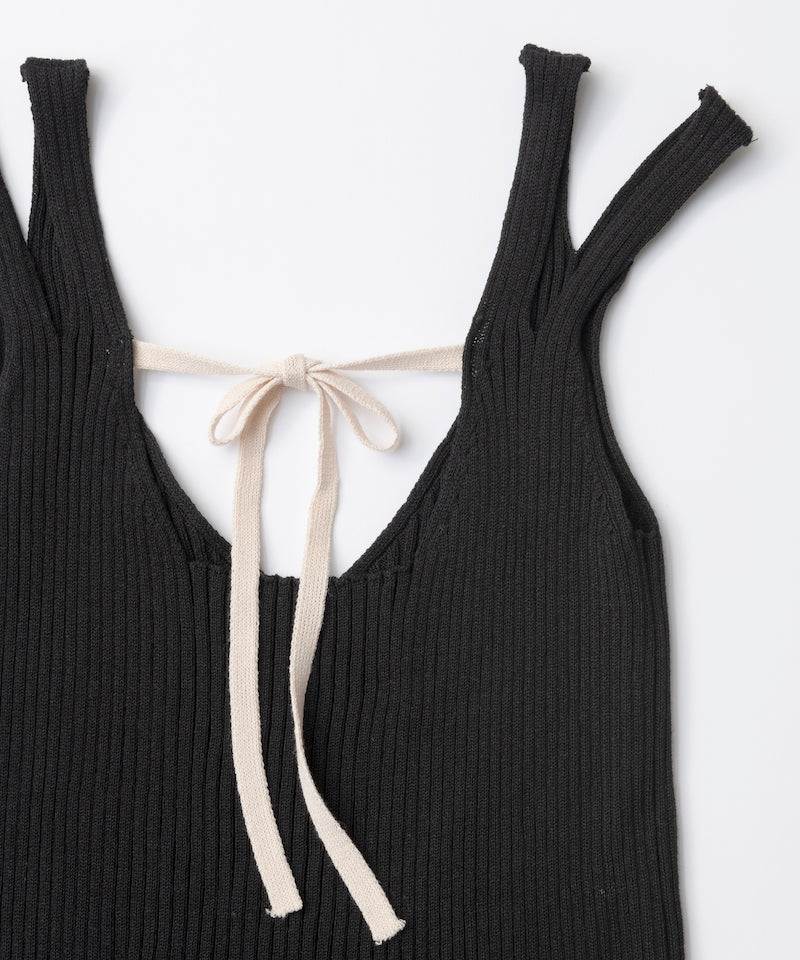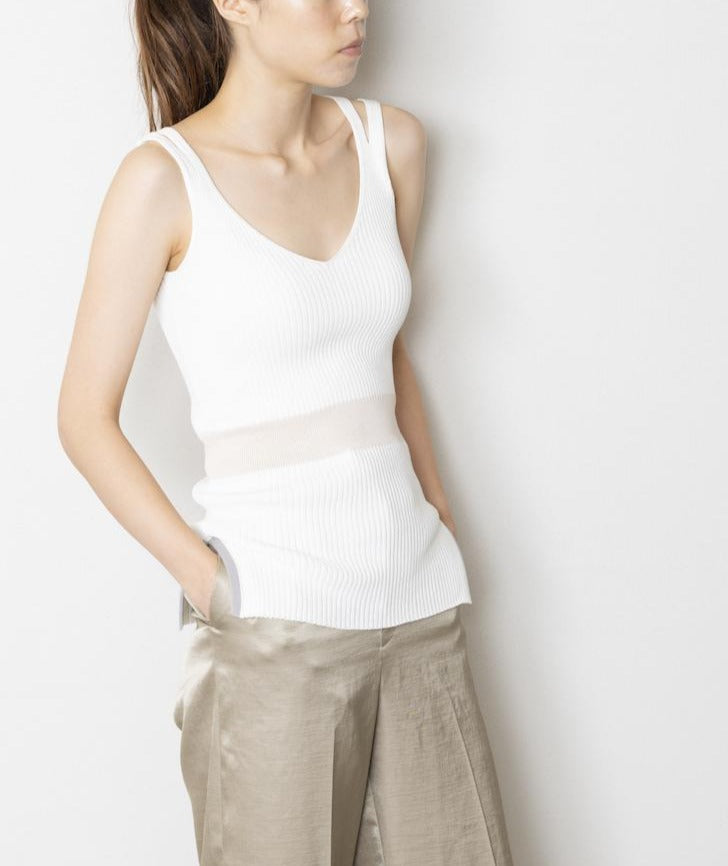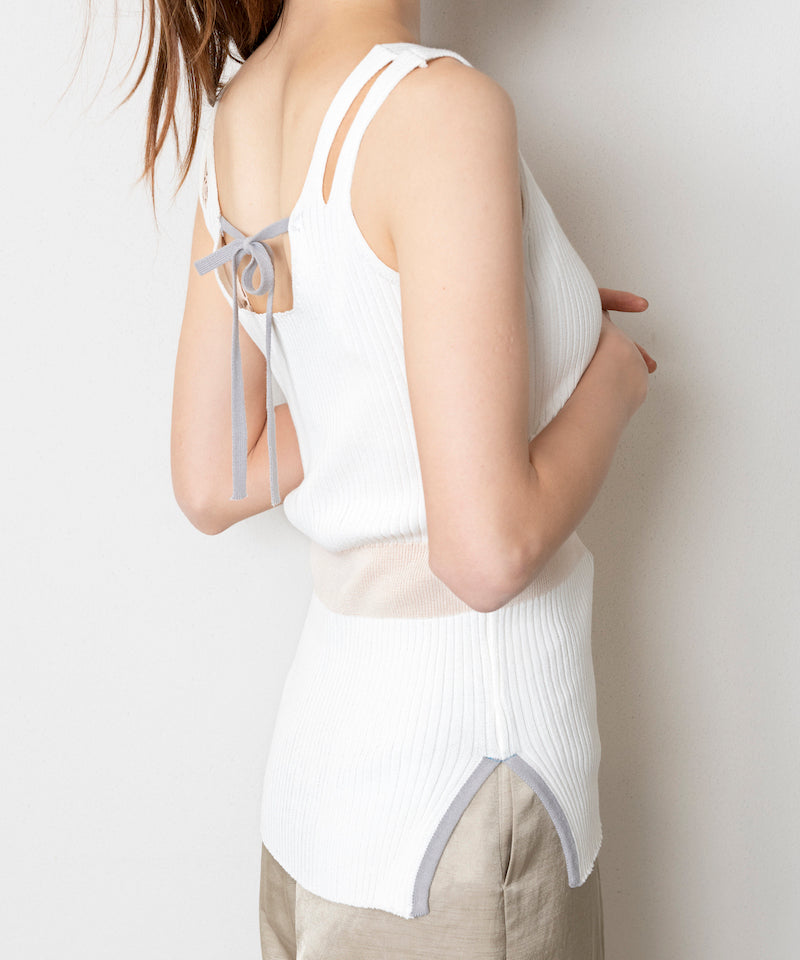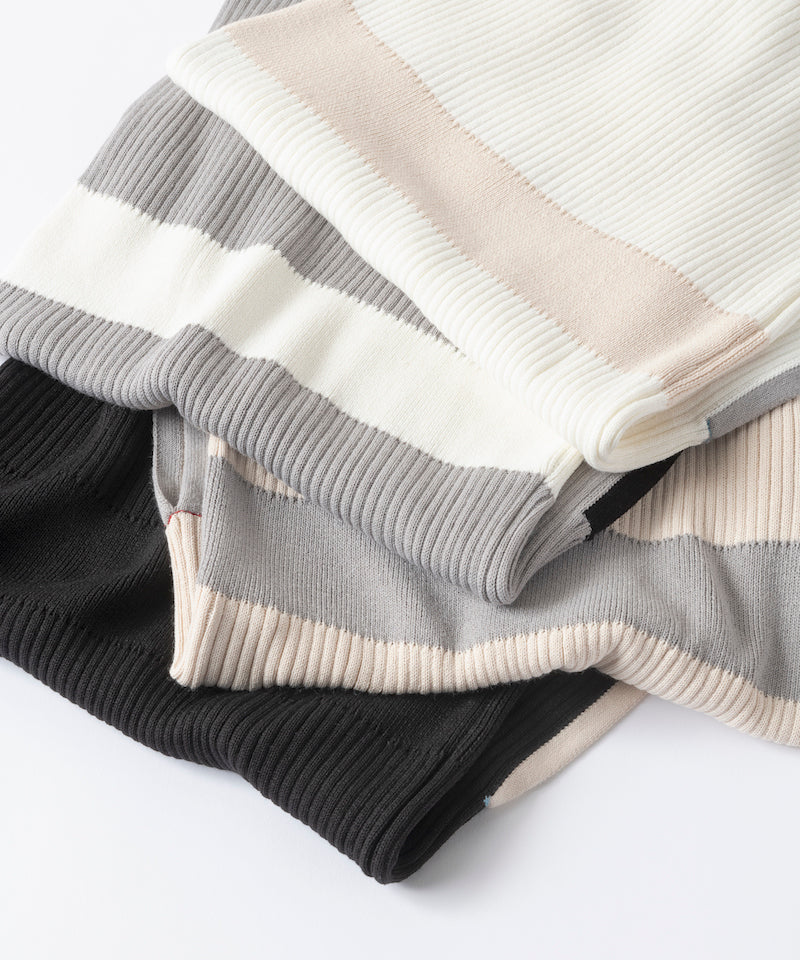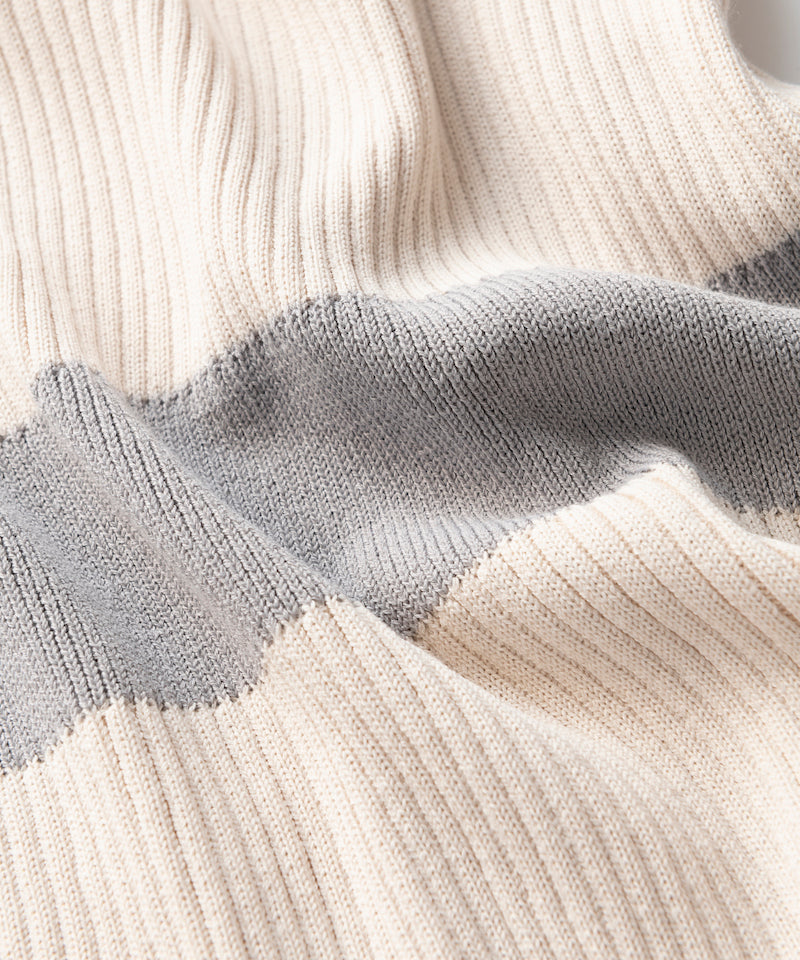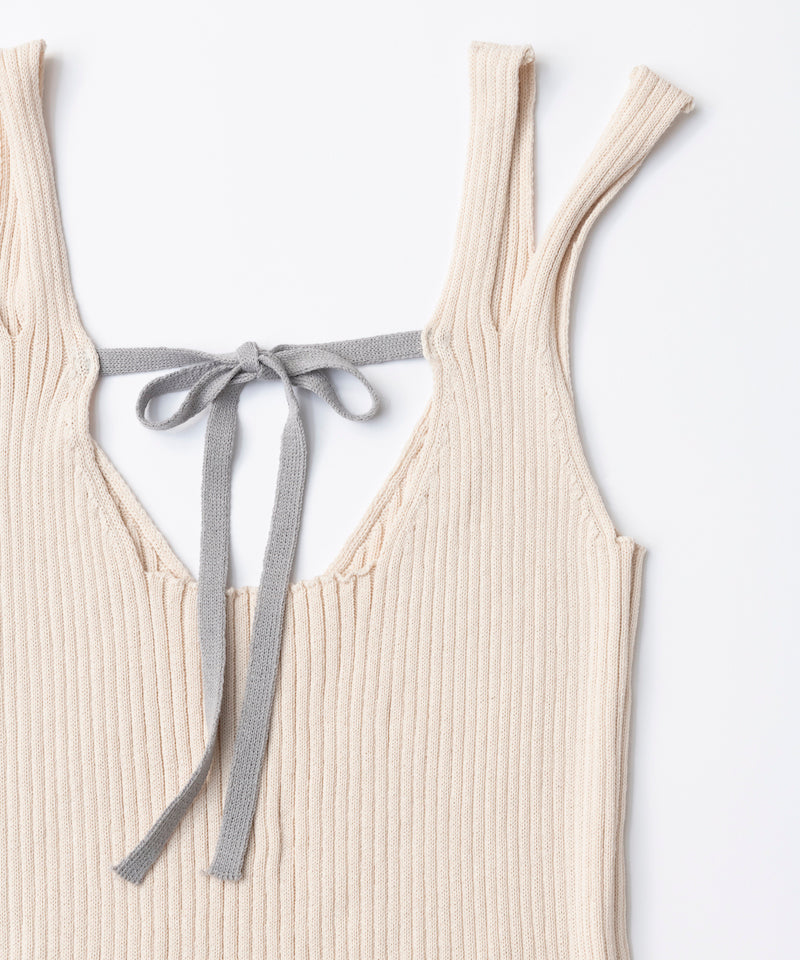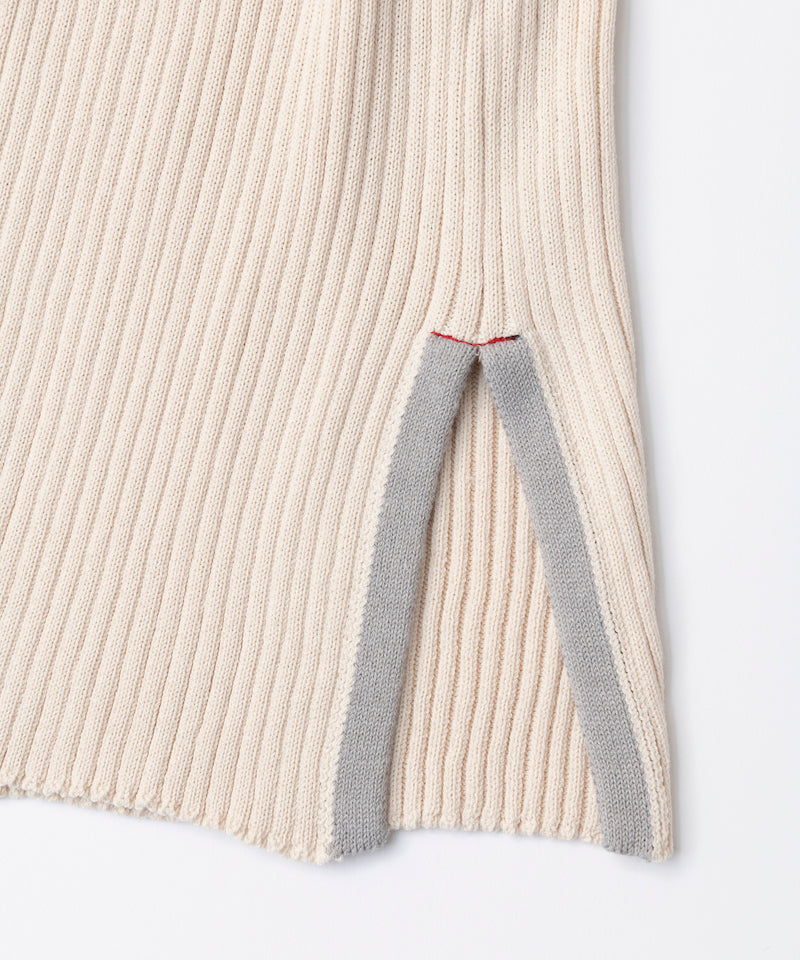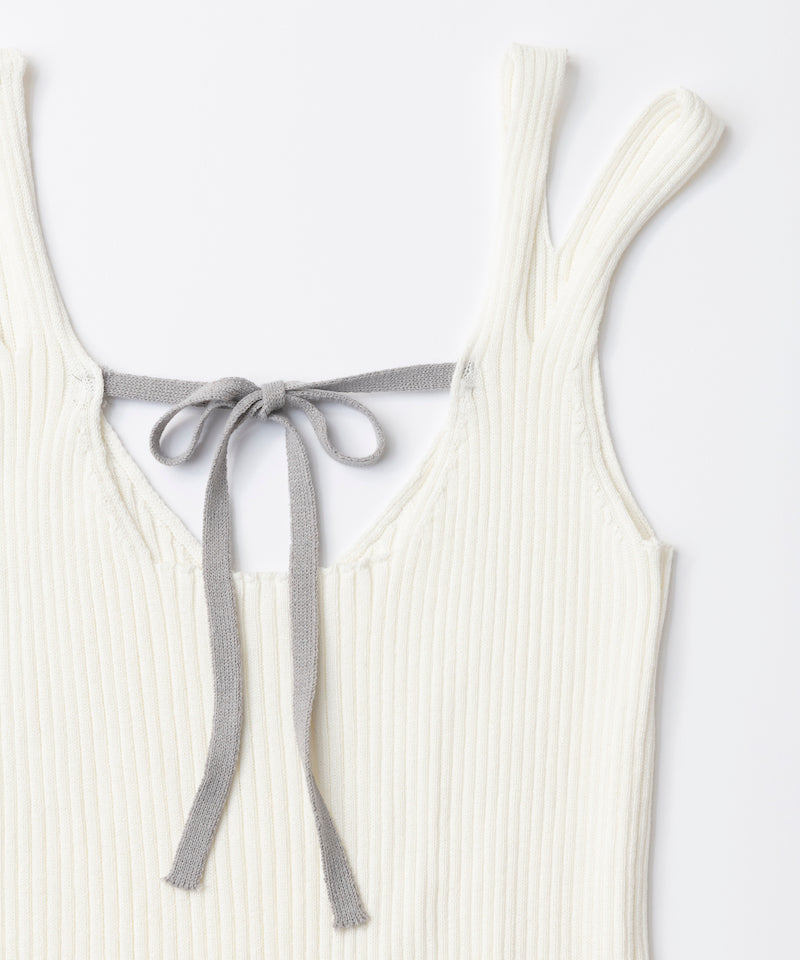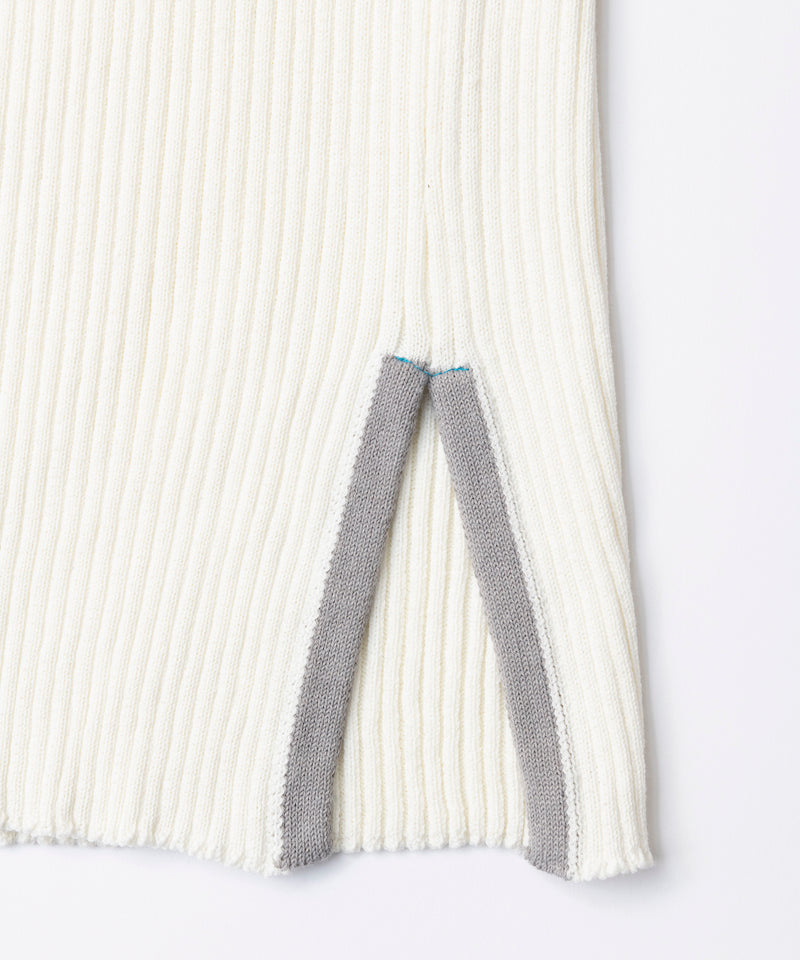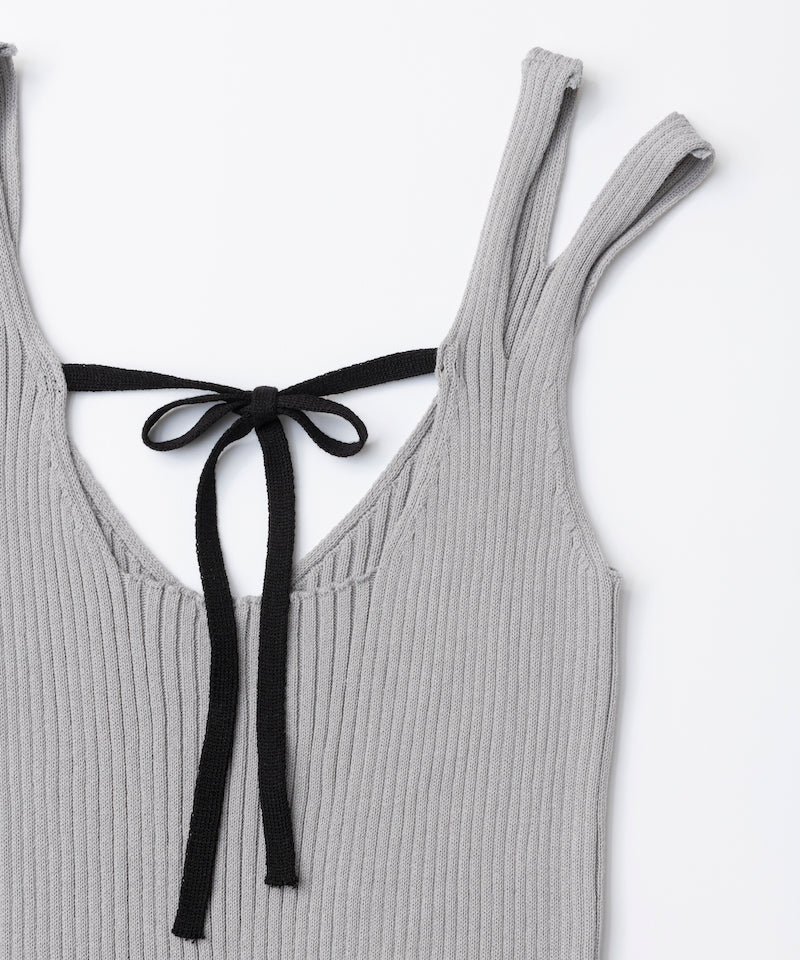 RIB TANK TOP
SKU: TR11TP041-80IVORY-LADIES
---
Detail 
身丈:60cm / 身幅:31cm 

Materials 
レーヨン 72% / ポリエステル 28% 

後ろのリボンやスリットがアクセントになった伸縮性のあるリブ生地を使ったインナータンクトップ。 しっかりと伸びるので体にフィットして使いやすいアイテムです。 後ろが大きく開いたトップスや、ワンピースの下などシンプルなインナーとしても使えす。 

<お取り扱い上の注意>
この製品は、デリケートな素材の為ご使用の際には、引っ掛かりやすくなっていますので、バッグやベルト、アクセサリーなど表面にざらつきのあるものとのスレや引っ掛けにご注意ください。ファッション性を重視した素材の特性上、クリーニングの際に多少変形する場合があります。クリーニングの際にはネットをご使用下さい。タンブラー乾燥は避けて下さい。以上の点をご留意の上、お買い求めください。

Details 
Body length : 60cm / Body width : 31cm

Materials 
72% RAYON / 28% POLYESTER

Made in JAPAN

Inner tank top made of elastic rib fabric designed with ribbons and slits on the back.As it stretches firmly, it fits your body and is easy to use.
It can also be used as a simple inner, such as a top with a wide open back or worn under a dress.
<Handle with care>
Due to the delicate nature of the fabric used on this product, please note that it can easily get caught on accessories like bags, belts, and items with a rough surface. Because of the nature of the fashion-focused fabric, it may slightly lose its shape after washing. Always wash the garment with the use of laundry bags. Do not tumble-dry. Please be aware of the instructions above before purchase.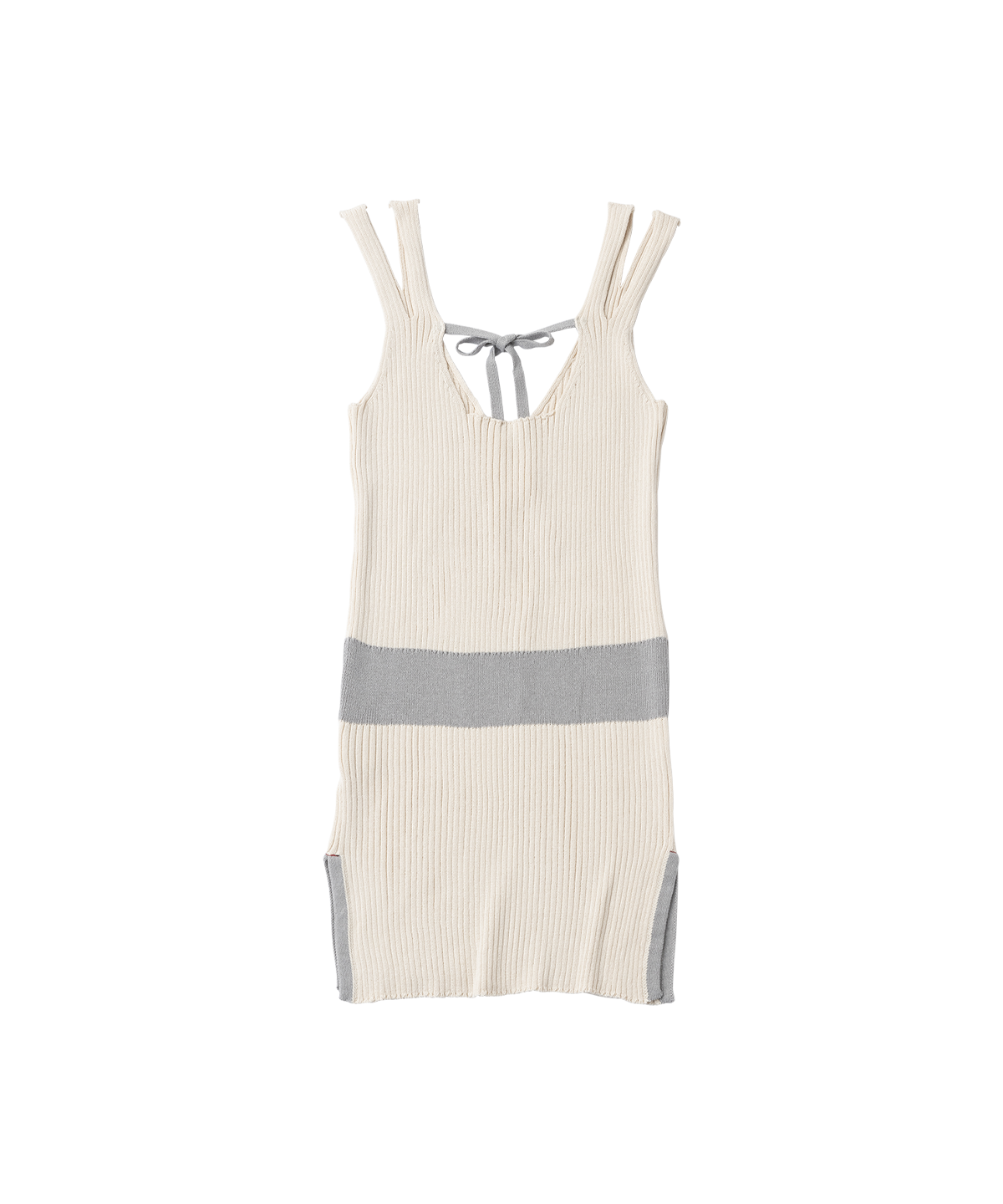 RIB TANK TOP
SALE価格

¥15,180
通常価格