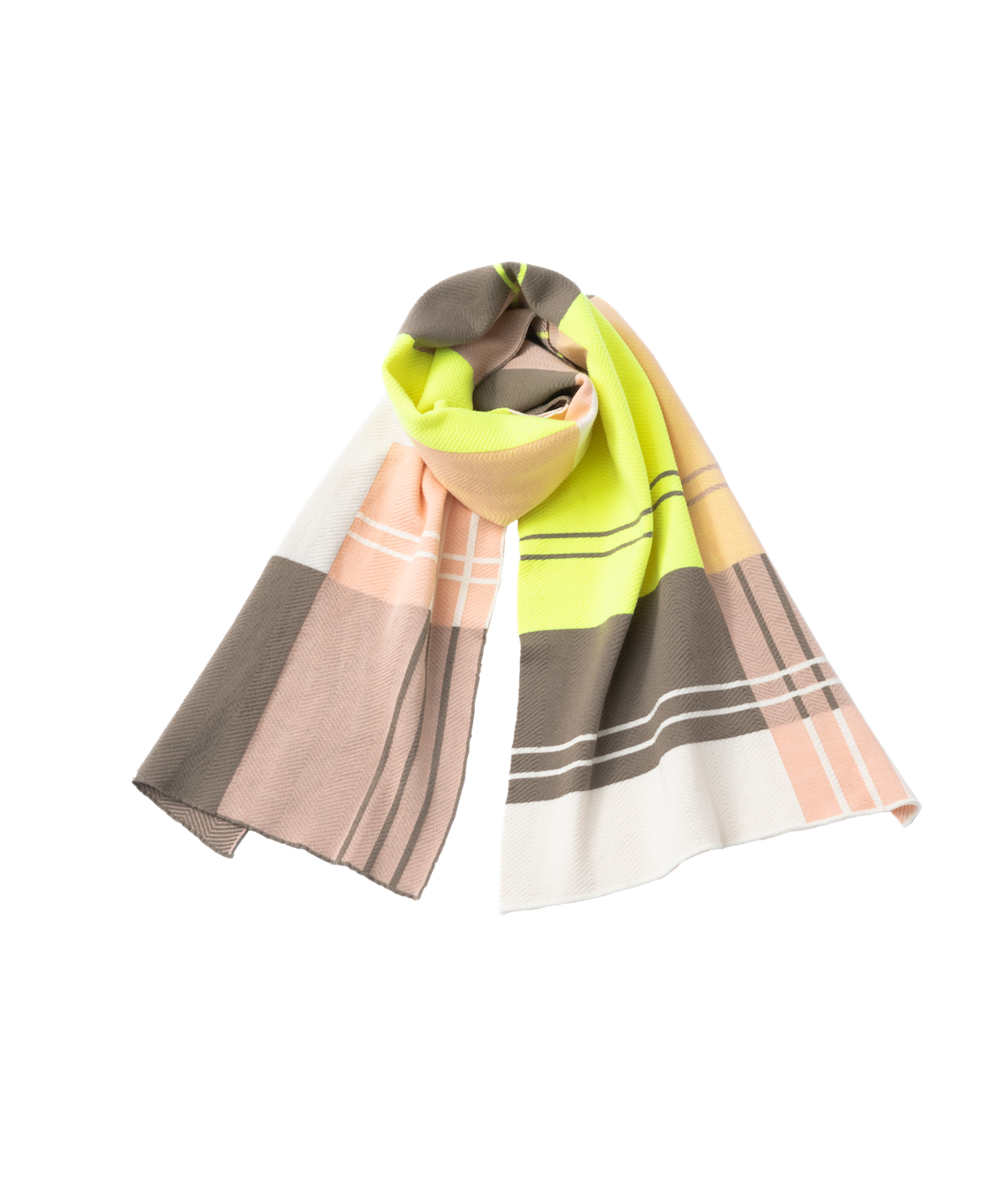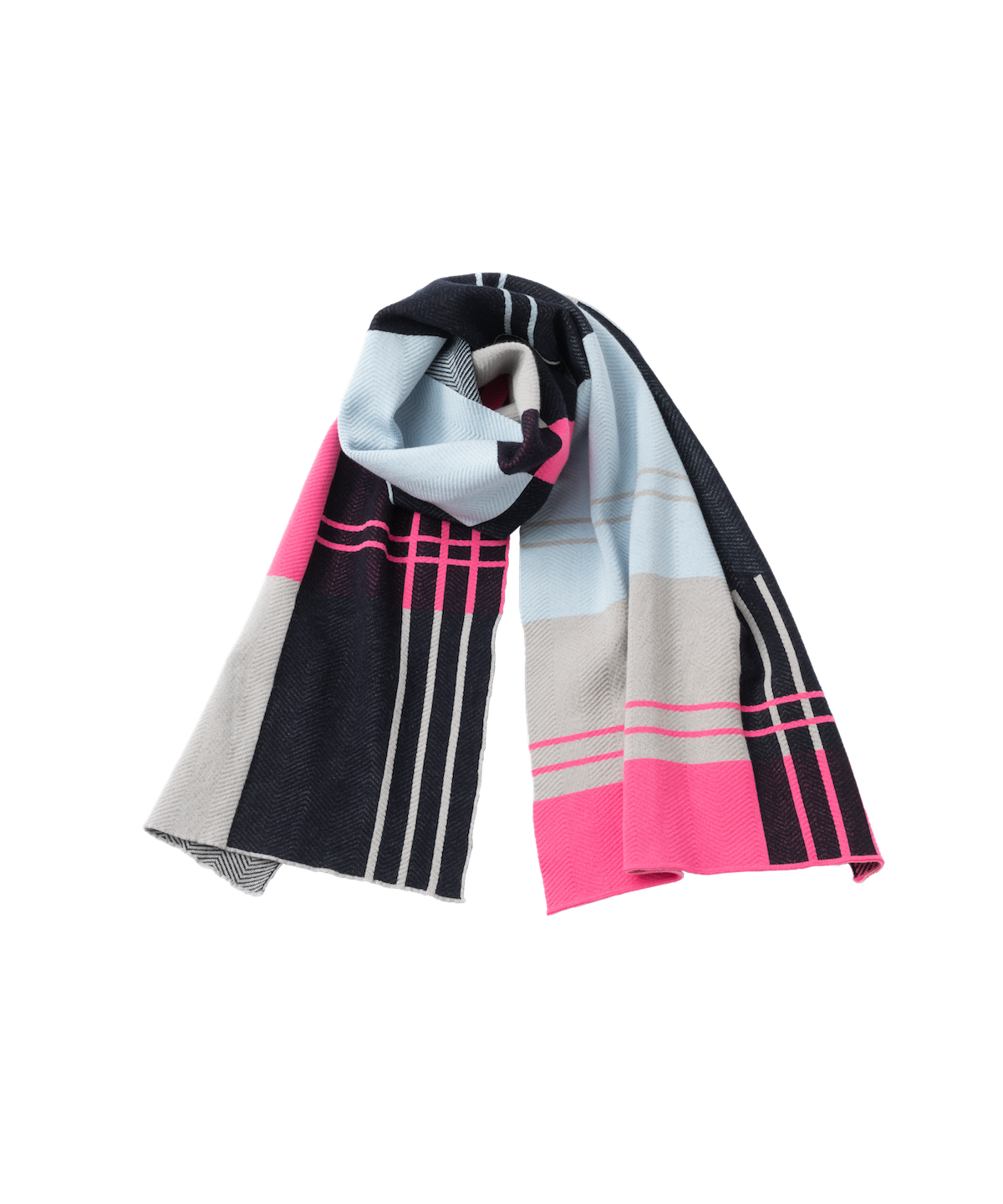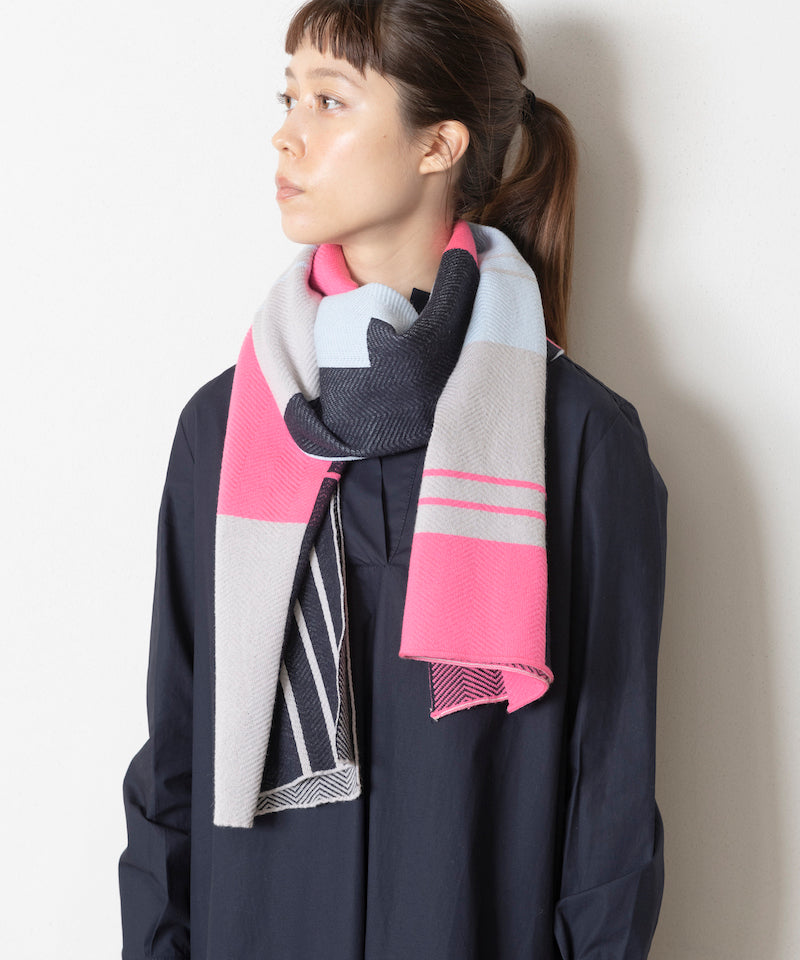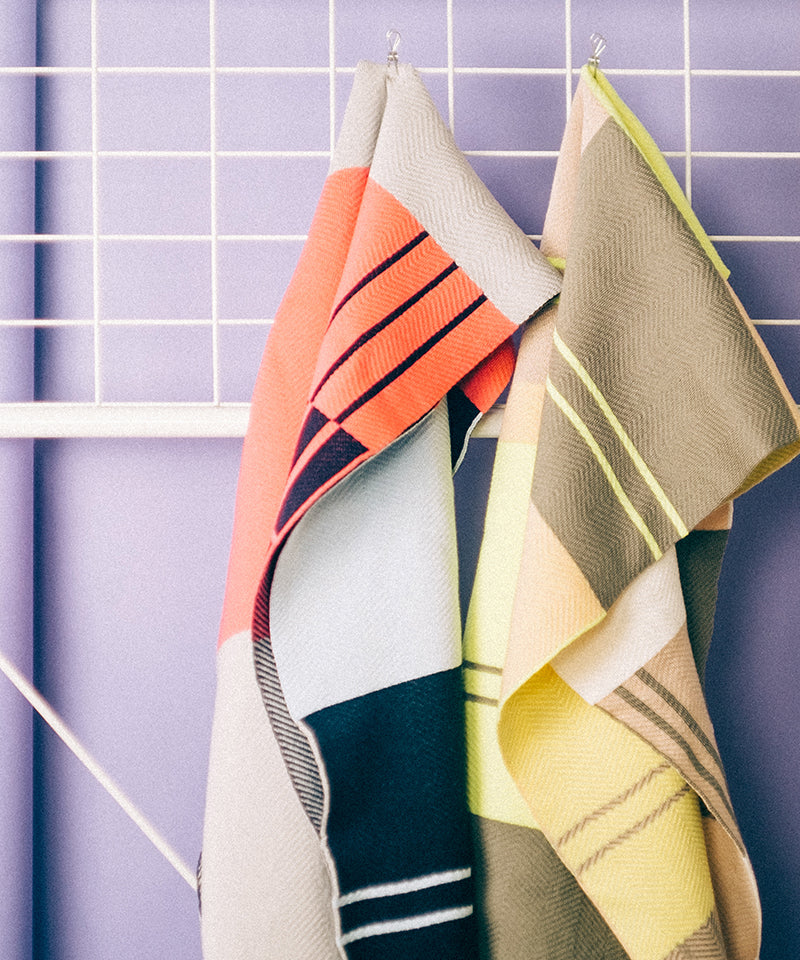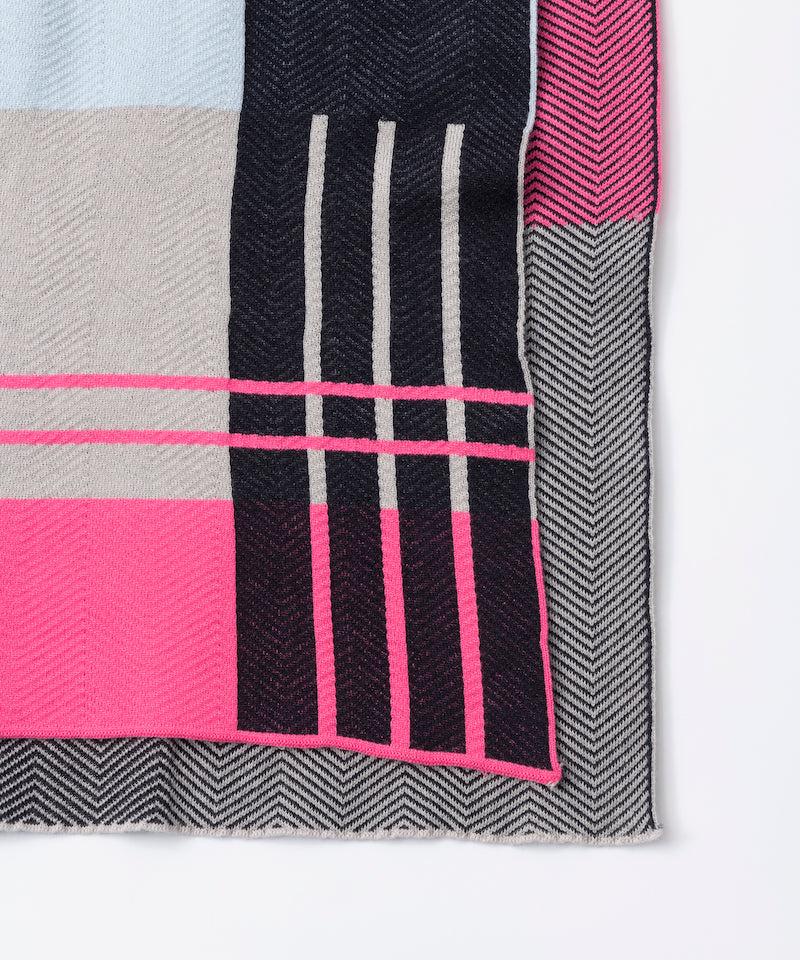 STRIPE CHECKERD MUFFLER
SKU: TR03MF045-52YELLOW-F
---
Details 
サイズ:高さ 170 × 幅 35cm

Materials 
アクリル70% / 毛16% / レーヨン14%

表はブロックチェックとボーダー柄。裏はヘリンボーンの細かい柄と表裏で使用できる柄の構成になっております。 全体的に大柄なので、首に巻くとカラフルな色が映えてきます。 配色に蛍光色を使っているのでベーシックなセーターやコートに合わせるとより印象が明るくなります。 素材に若干の凹凸があるので素材の面白い表情が感じられます。

<お取り扱い上の注意>
この製品は、デリケートな素材の為ご使用の際には、引っ掛かりやすくなっていますので、バッグやベルト、アクセサリーなど表面にざらつきのあるものとのスレや引っ掛けにご注意ください。ファッション性を重視した素材の特性上、クリーニングの際に多少変形する場合があります。クリーニングの際にはネットをご使用下さい。タンブラー乾燥は避けて下さい。以上の点をご留意の上、お買い求めください。

Details 
Size : H 170 × W 35cm

Materials 
70% ACRYLIC / 16% WOOL / 14% RAYON

Made in JAPAN

A scarf designed in different pattern for front and back.
The front is in block check pattern and the back is in stripe pattern which can be used reversibly.
The patterns are bold so the colours are eye catching when wearing them.
This scarf uses various quality of material which makes the texture bumpy and interesting.
<Handle with care>
Due to the delicate nature of the fabric used on this product, please note that it can easily get caught on accessories like bags, belts, and items with a rough surface.  Because of the nature of the fashion-focused fabric, it may slightly lose its shape after washing. Always wash the garment with the use of laundry bags. Do not tumble-dry. Please be aware of the instructions above before purchase.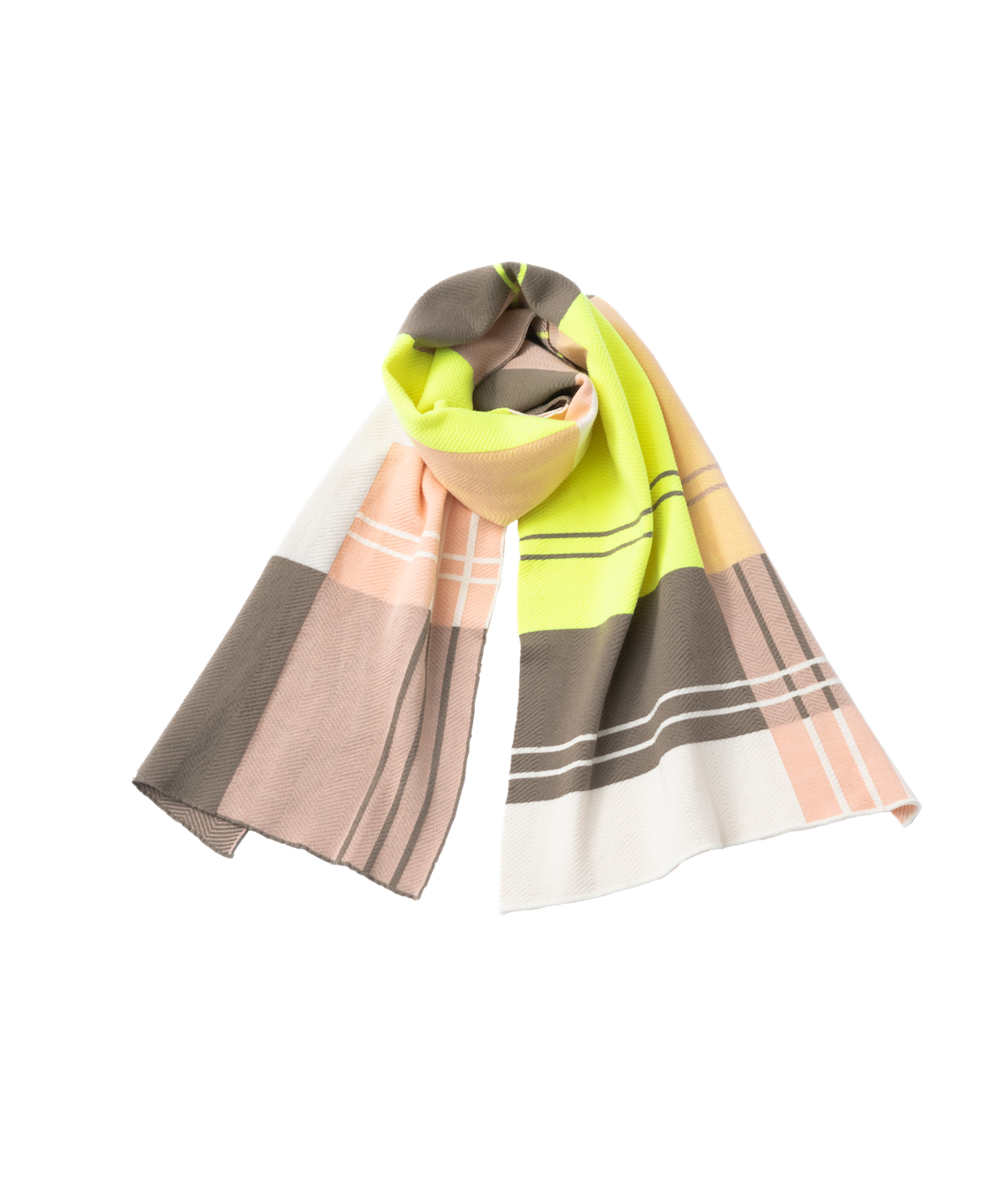 STRIPE CHECKERD MUFFLER
SALE価格

¥24,200
通常価格