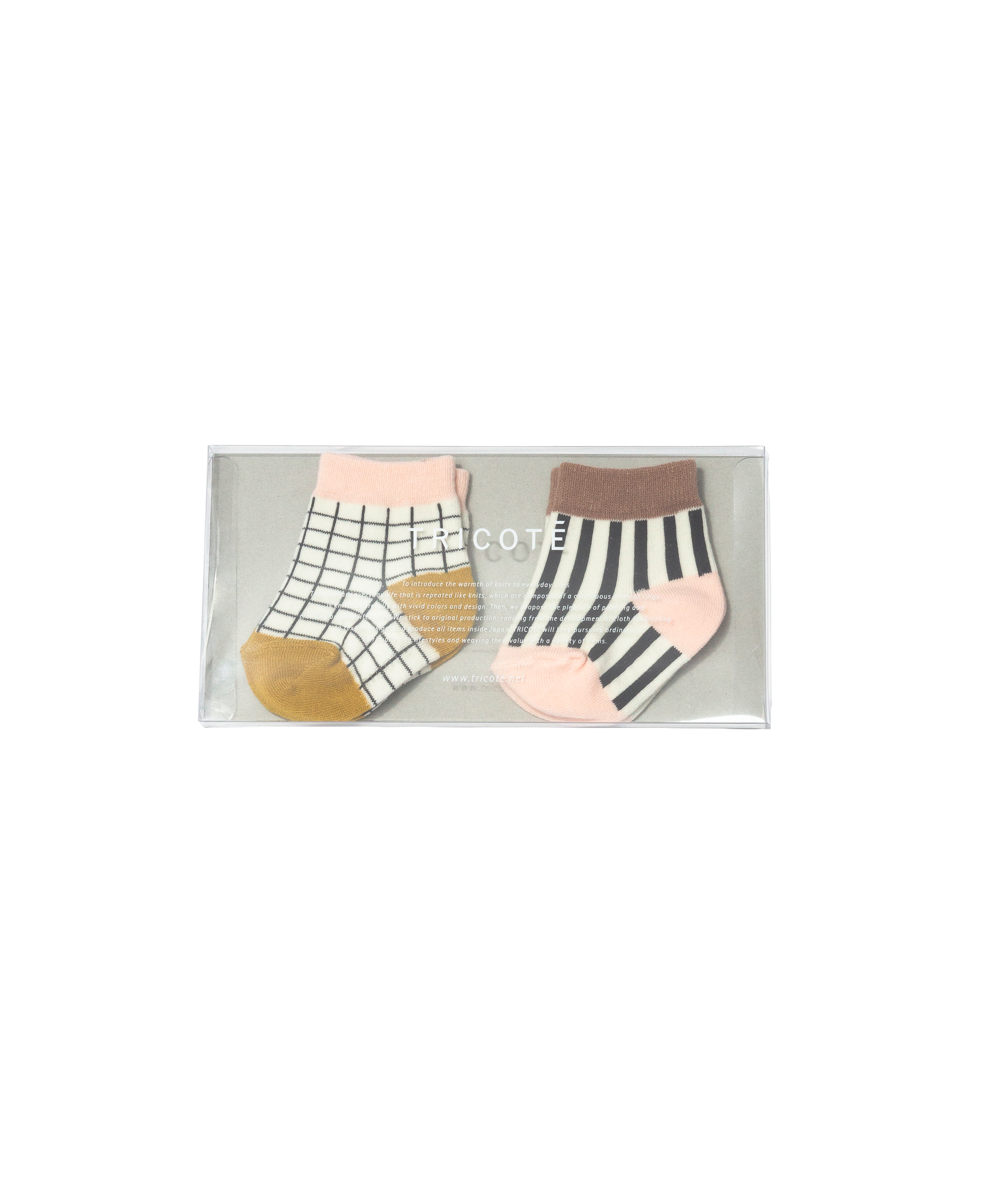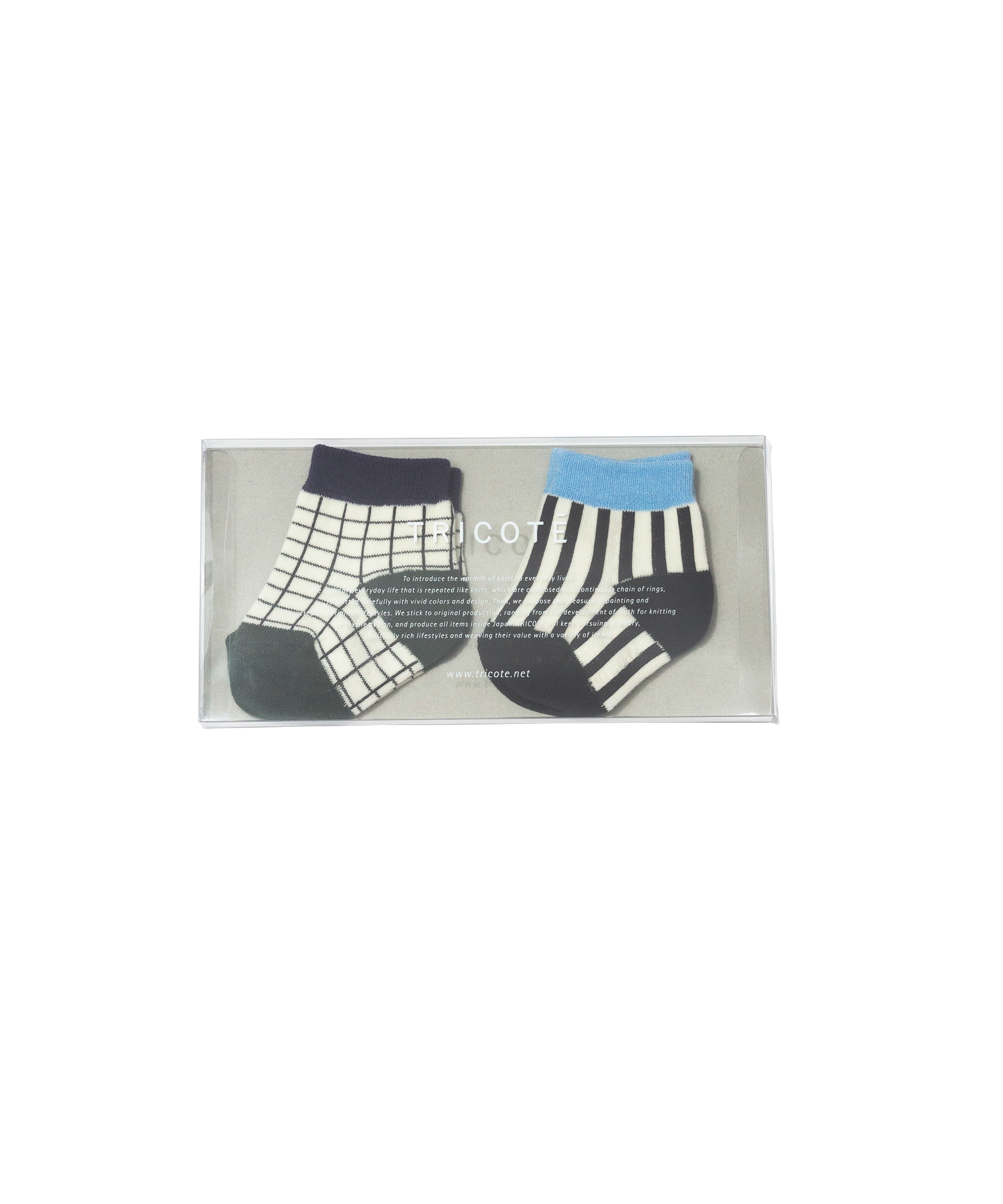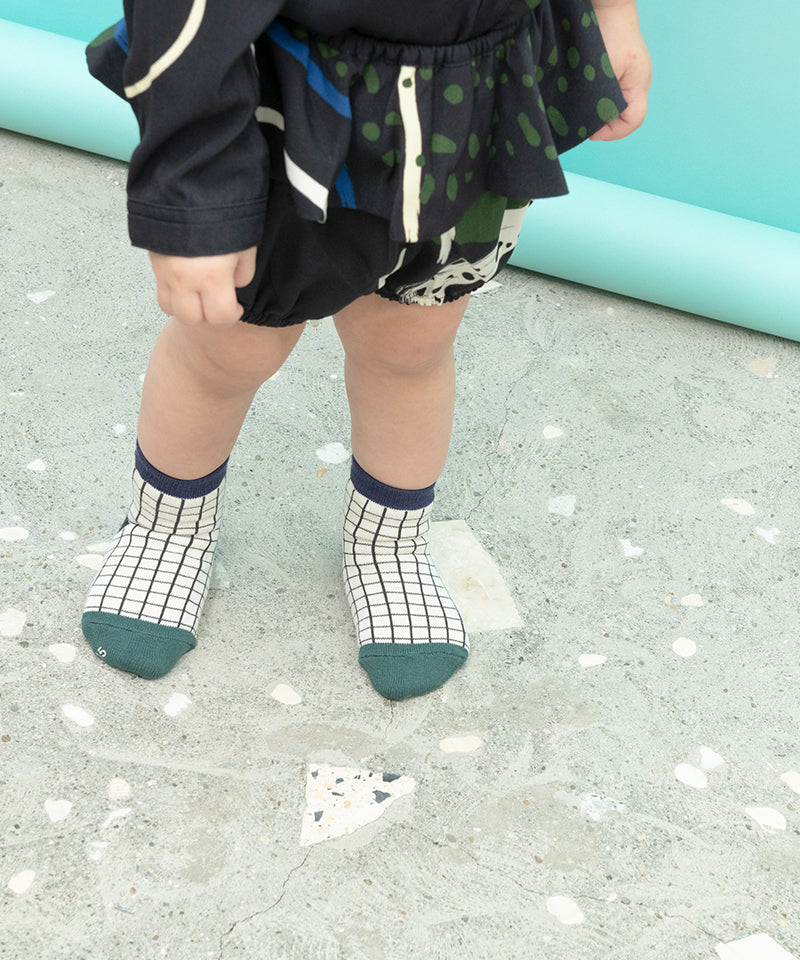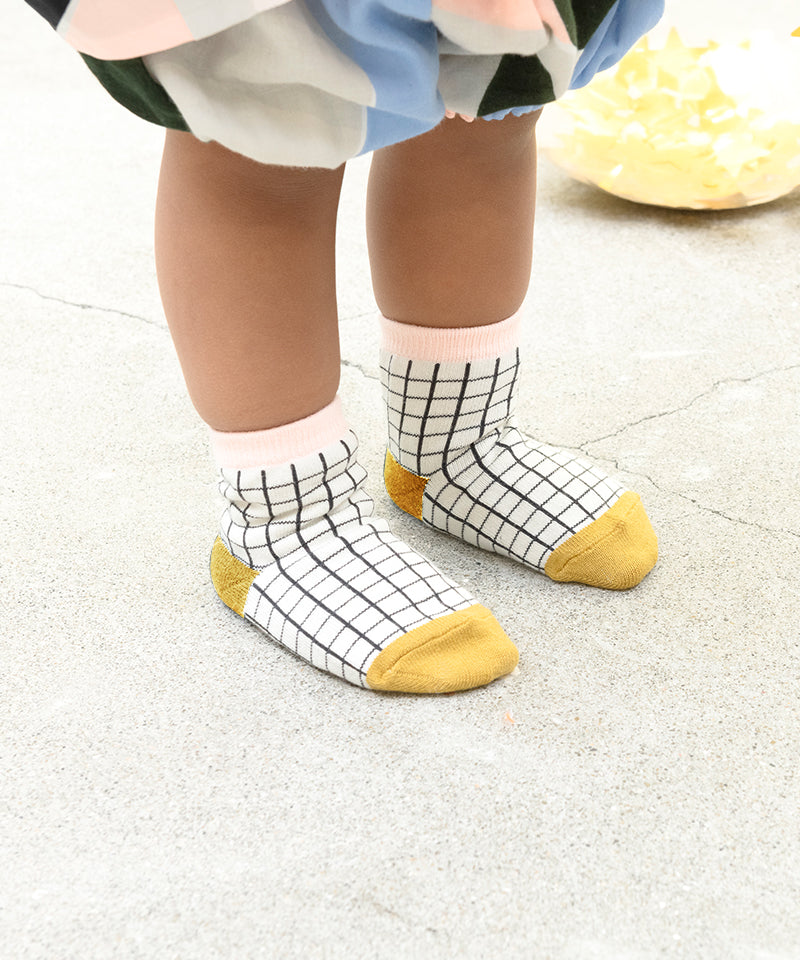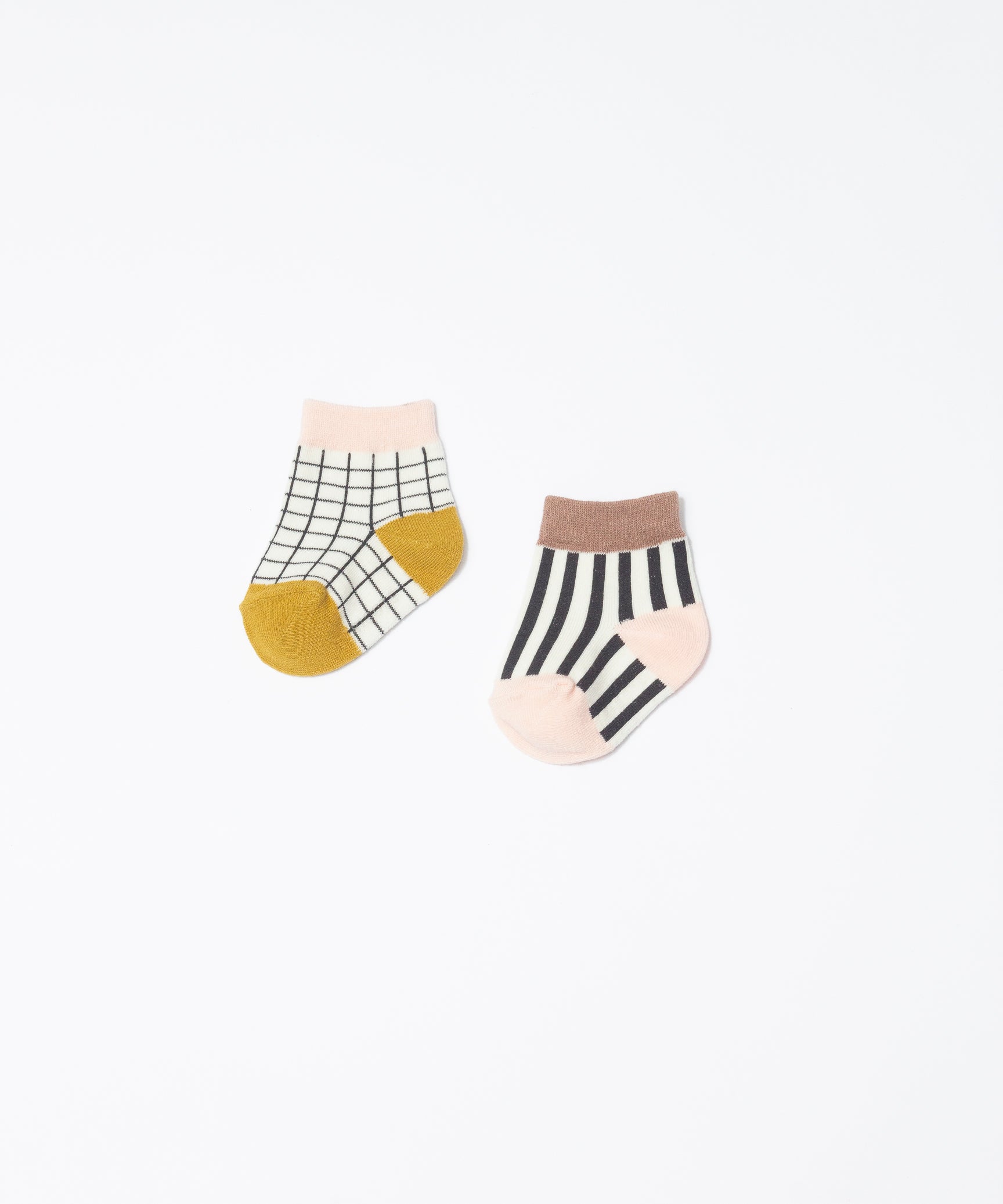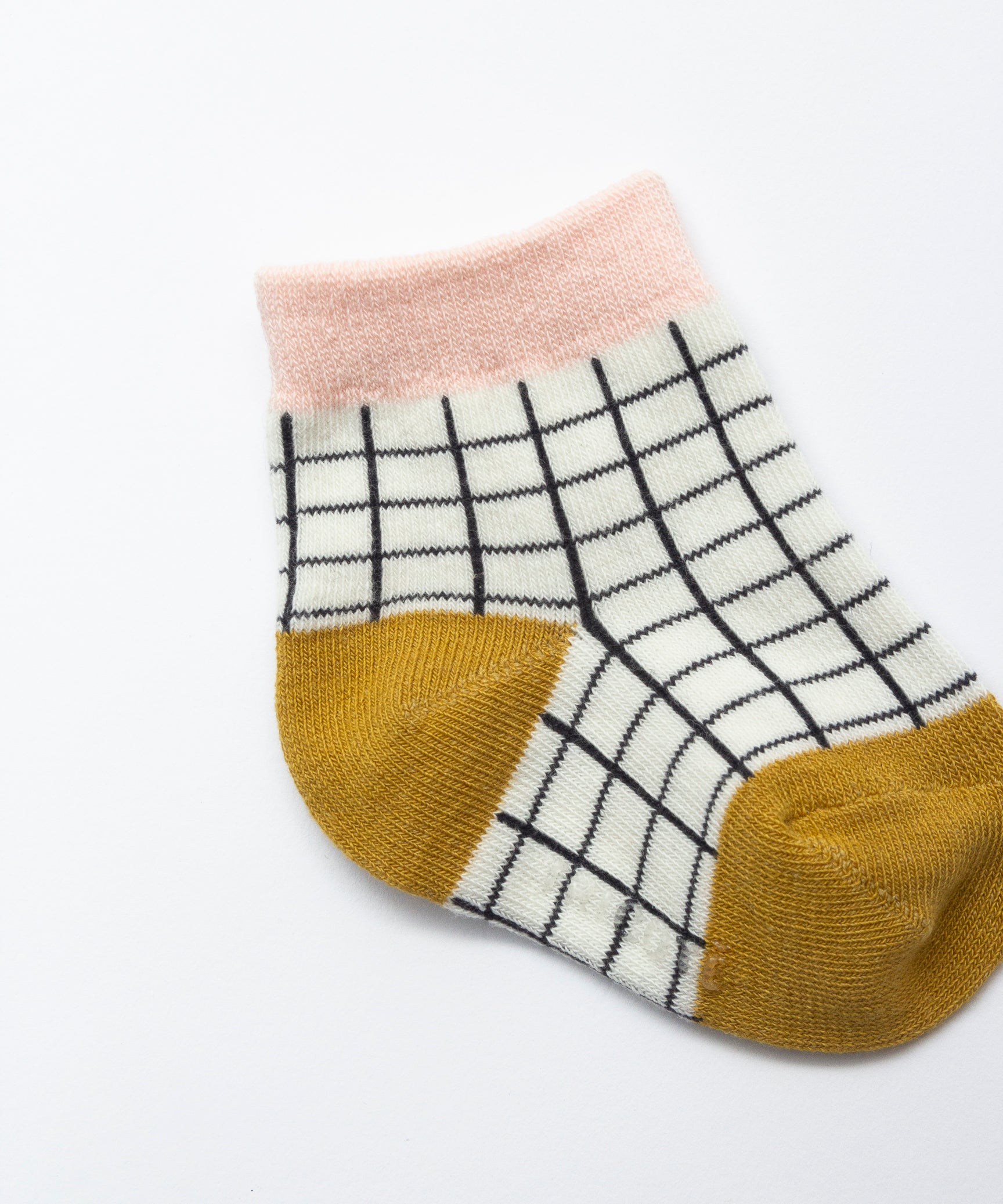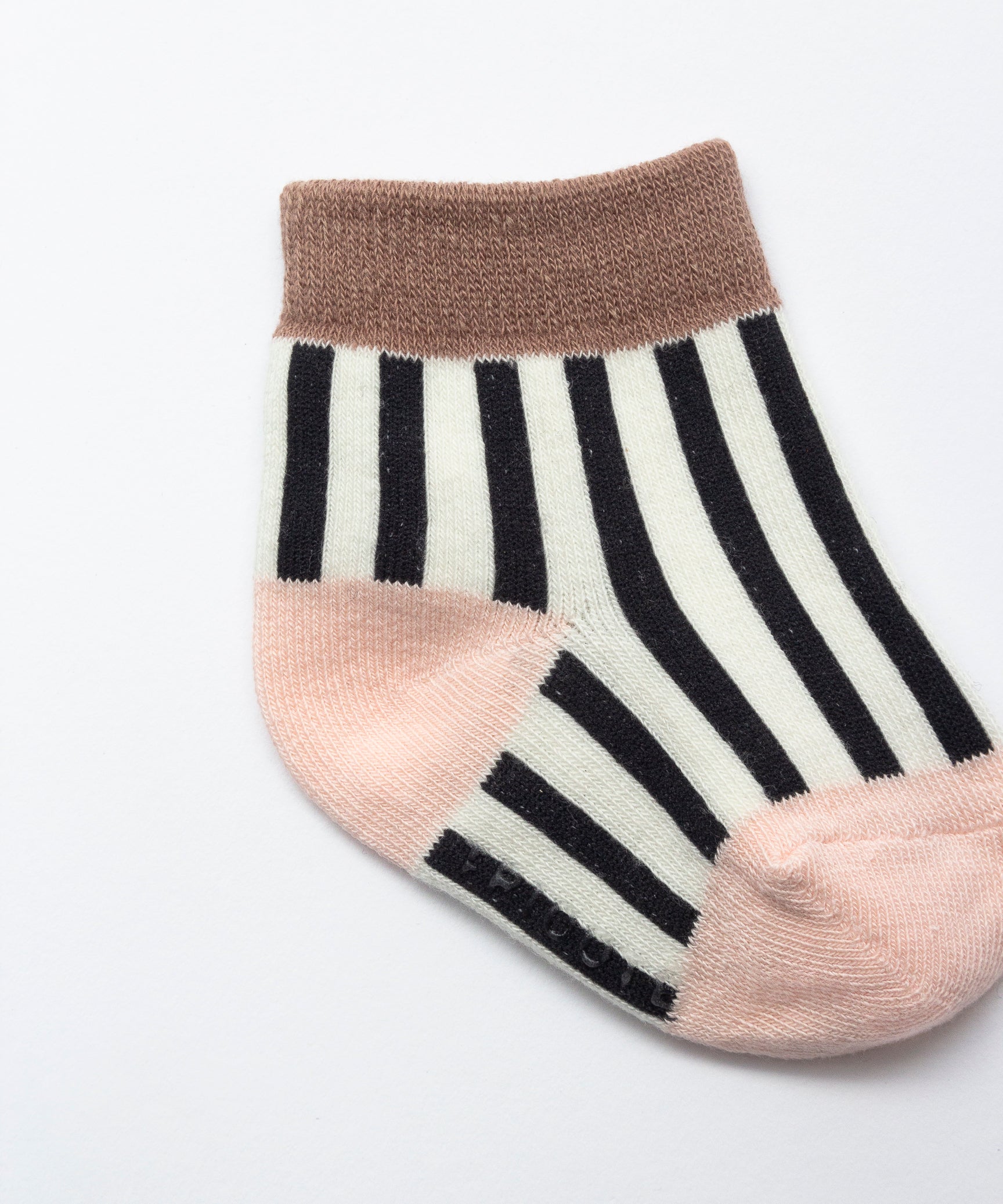 CHECK STRIPE SOCKS SET OF 2 (BABY)
SKU: TR03BA055-03GIRL-9-10
---
Details 
サイズ:9-10cm / 丈:約7cm / 厚み:普通

Materials 
コットン 56% / ポリエステル 31% / ナイロン 8% / ポリウレタン 5%

新生児サイズのシンプルなチェック柄とストライプ柄の2足セットのベビーソックス。
GIRLとBOYのカラー展開でそれぞれ2足セットのギフトボックス入りなので、お祝いや贈り物にも最適です。

<お取り扱い上の注意>
着用・着脱の際、爪などの引っかかり等にご注意下さい。尚、洗濯は手洗いをして下さい。タンブラー乾燥は避けて下さい。


Details 
Size : 9-10cm / Length : 7cm / Thickness : Normal

Materials 
56% COTTON / 31% POLYESTER / 8% NYLON / 5% POLYURETHANE

Made in JAPAN

Baby socks by TRICOTE. It is produced with a set of simple stripe and checkers in a warm colour, it matches any clothes. There are 2 foam print logos on back of the feet which prevents from slipping. It is designed with two different colour theme for boys and girls which are in special packaging; nice for a gift.

<Handle with care>
Please be careful not to get your nails caught in the fabric when putting it on or taking it off. Hand wash only. Do not tumble dry.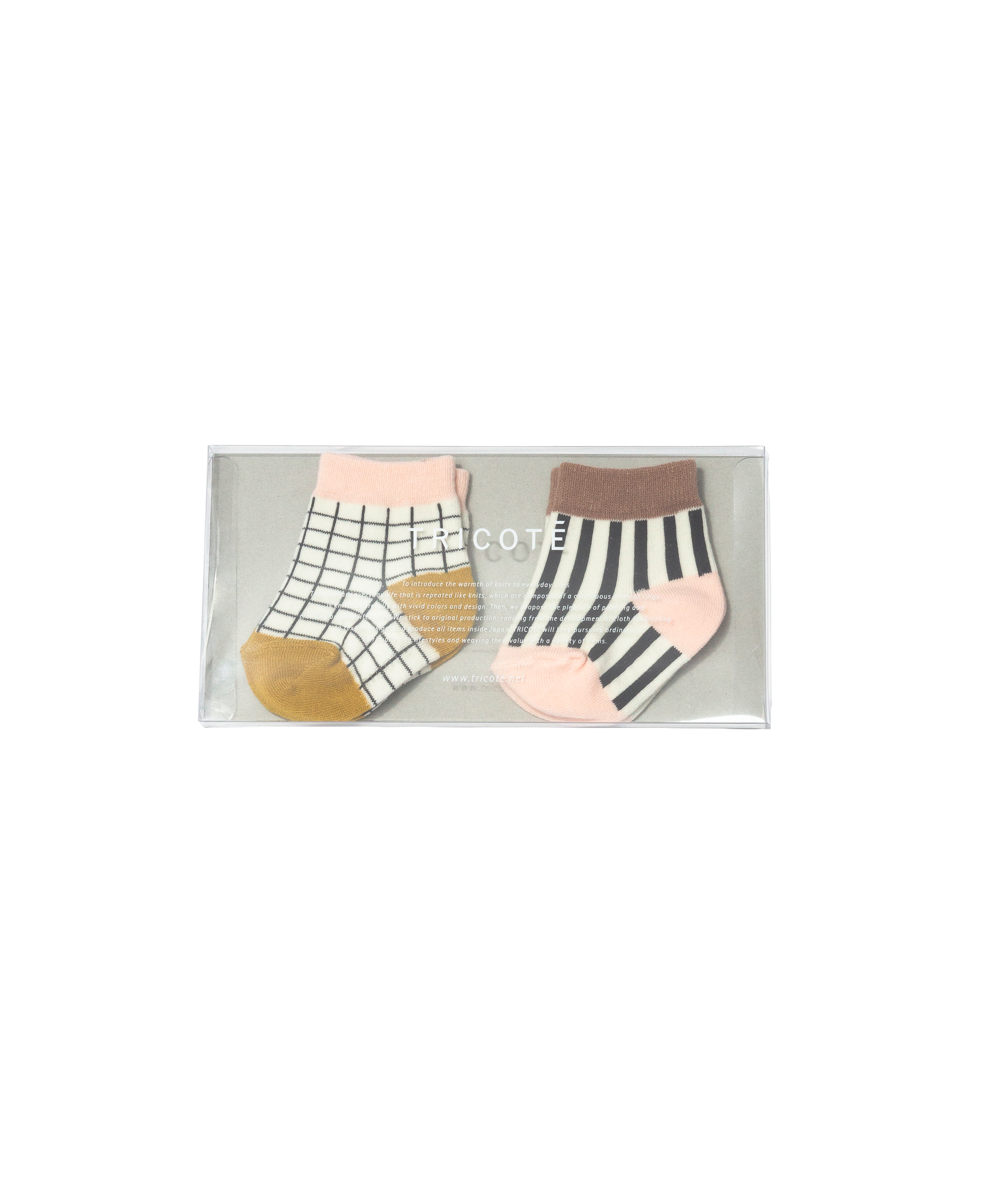 CHECK STRIPE SOCKS SET OF 2 (BABY)
SALE価格

¥3,080
通常価格