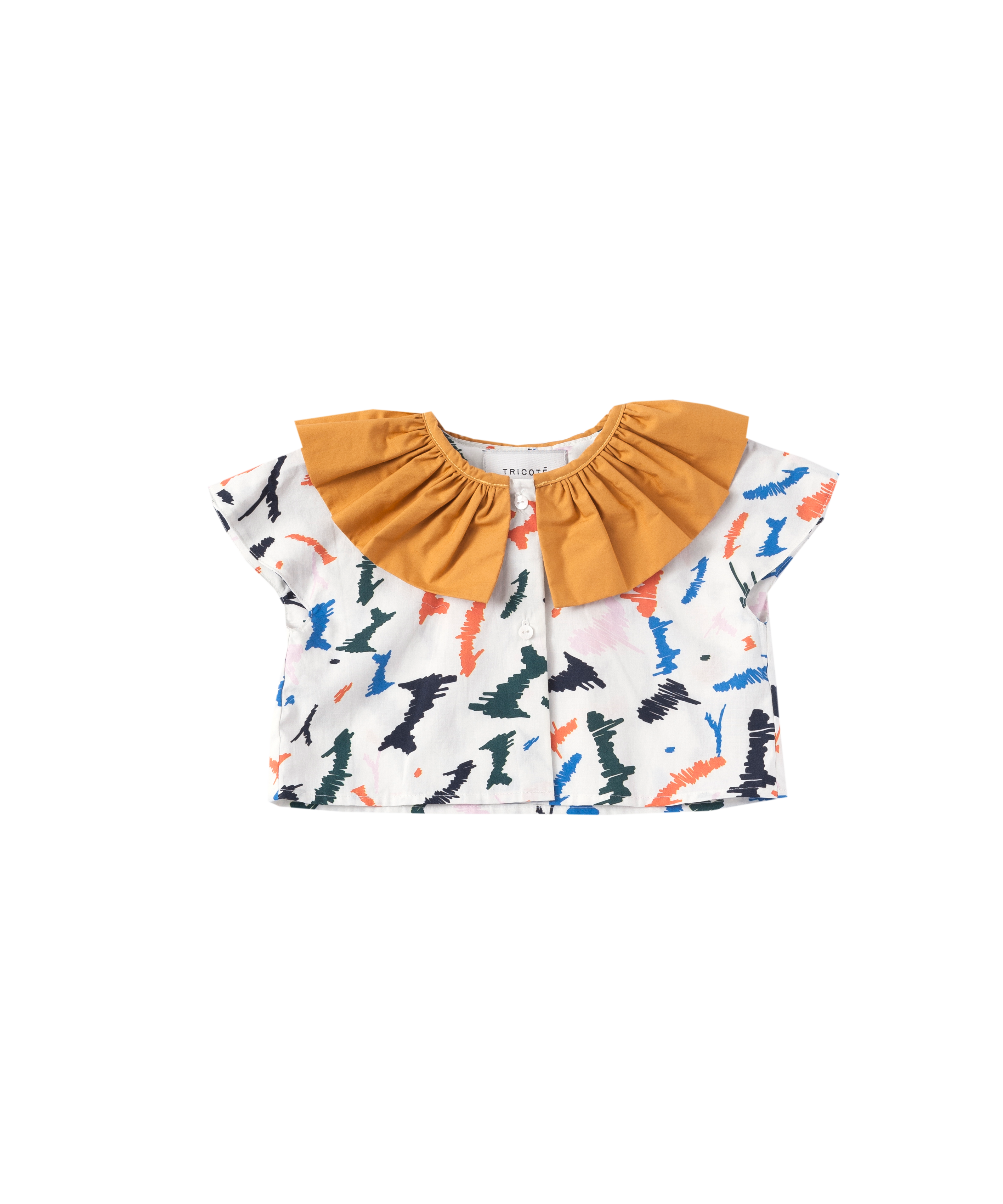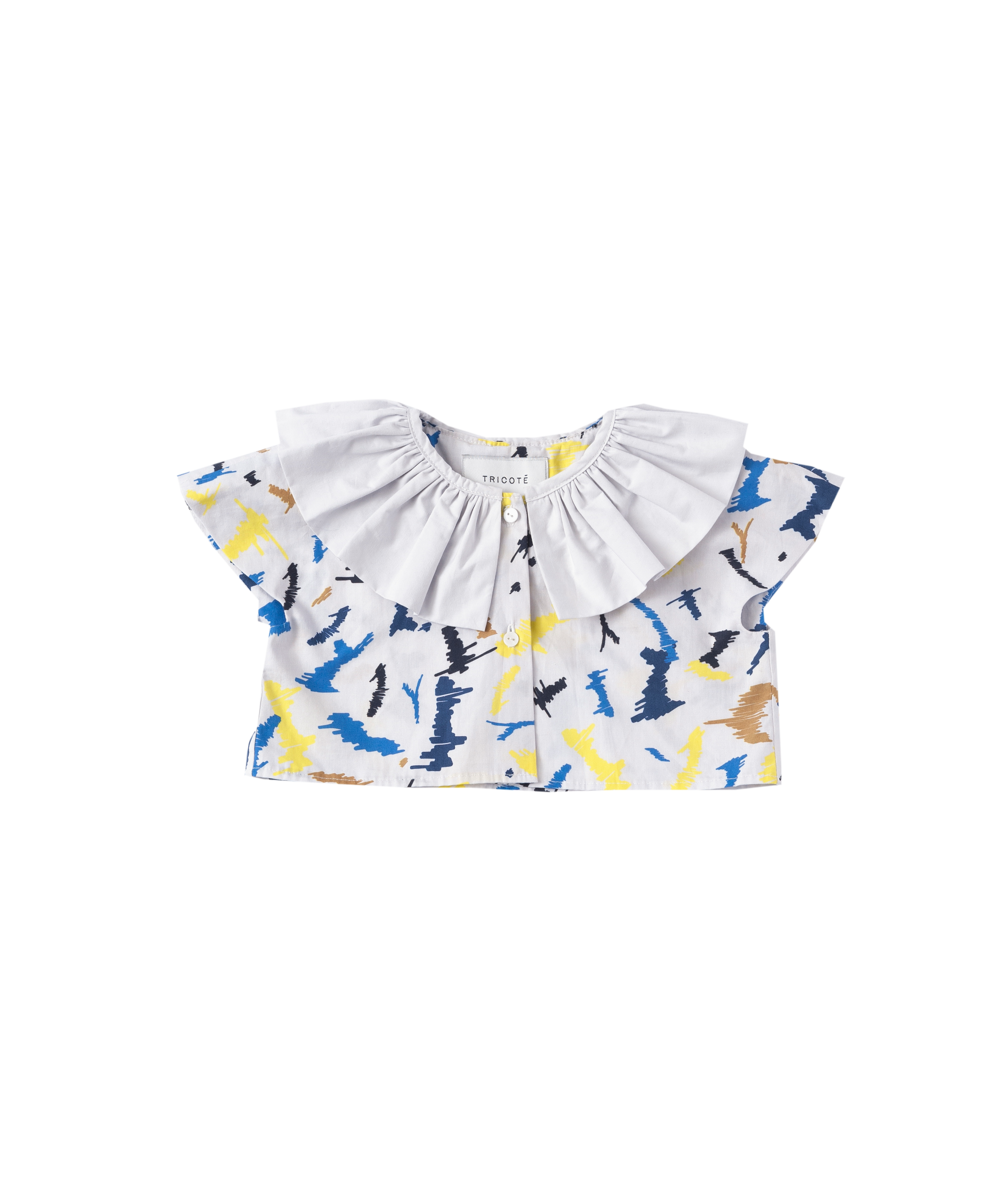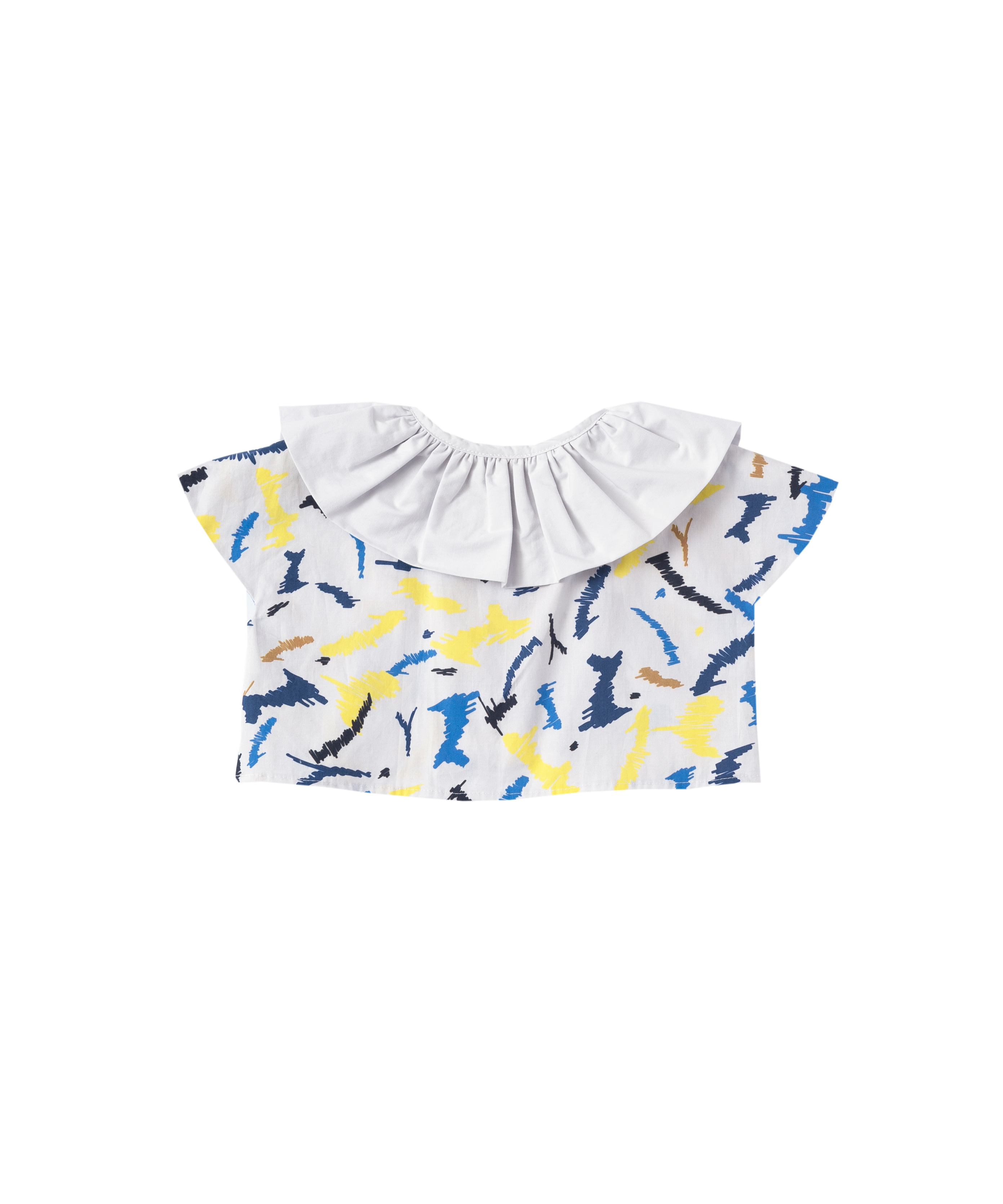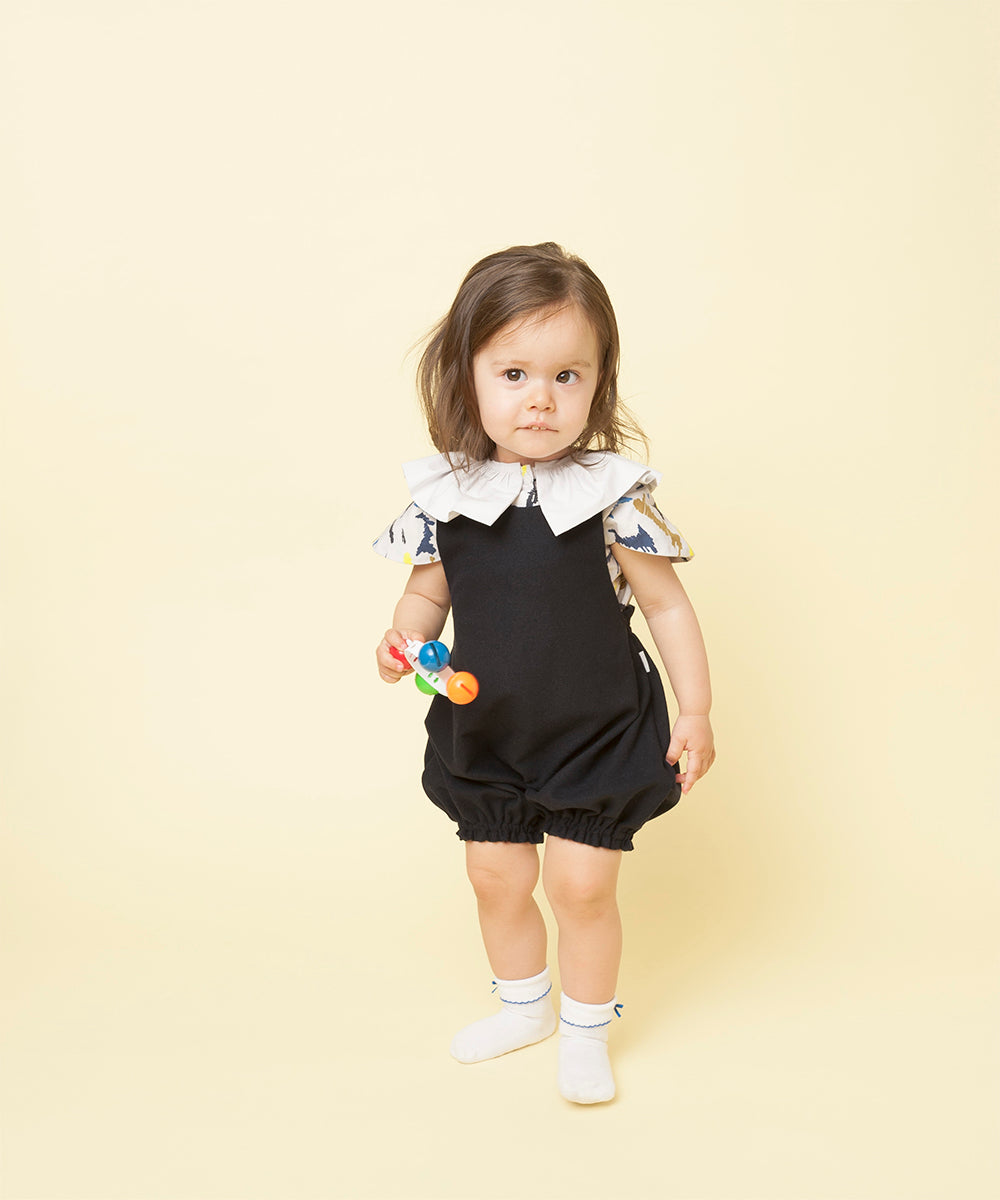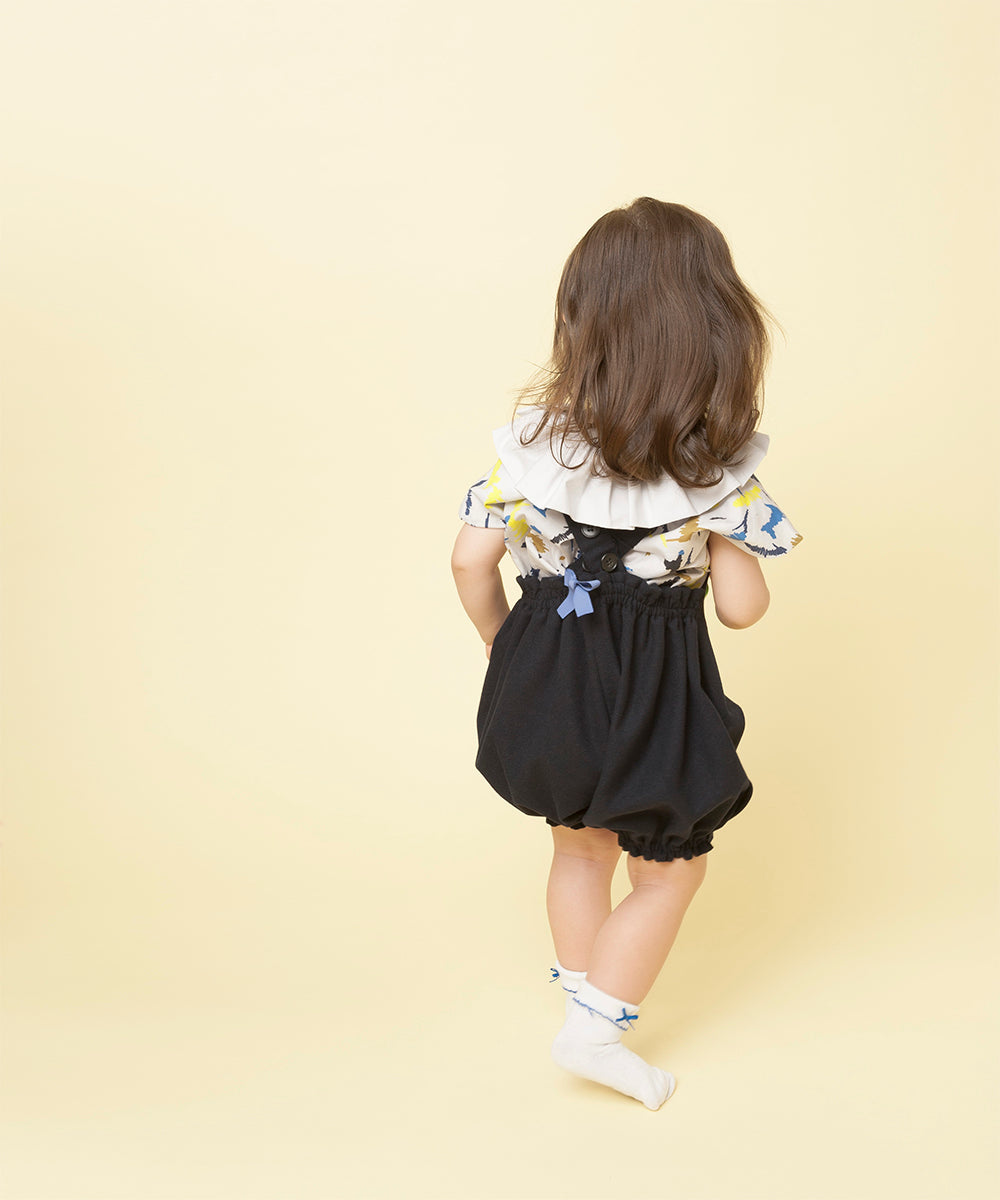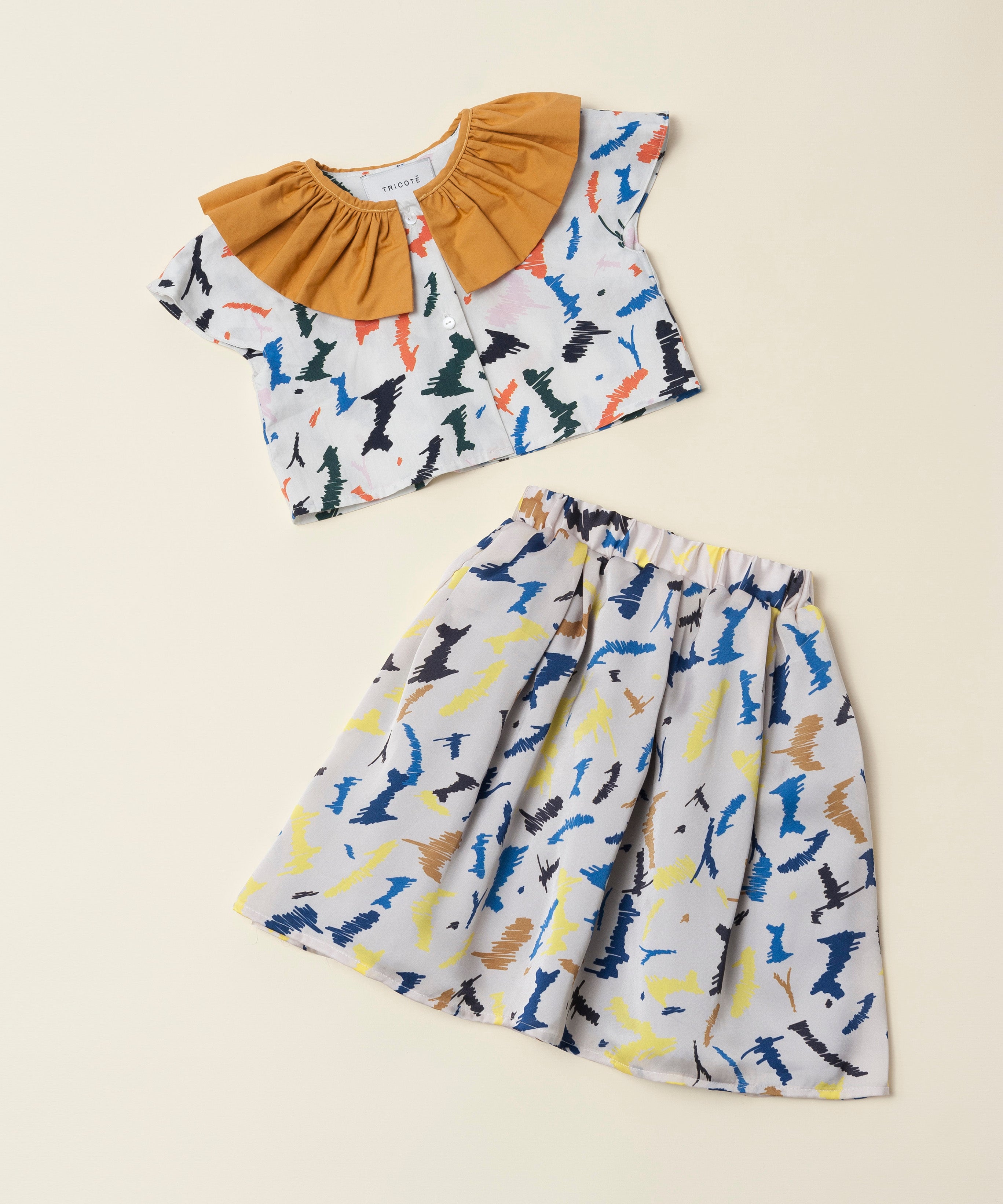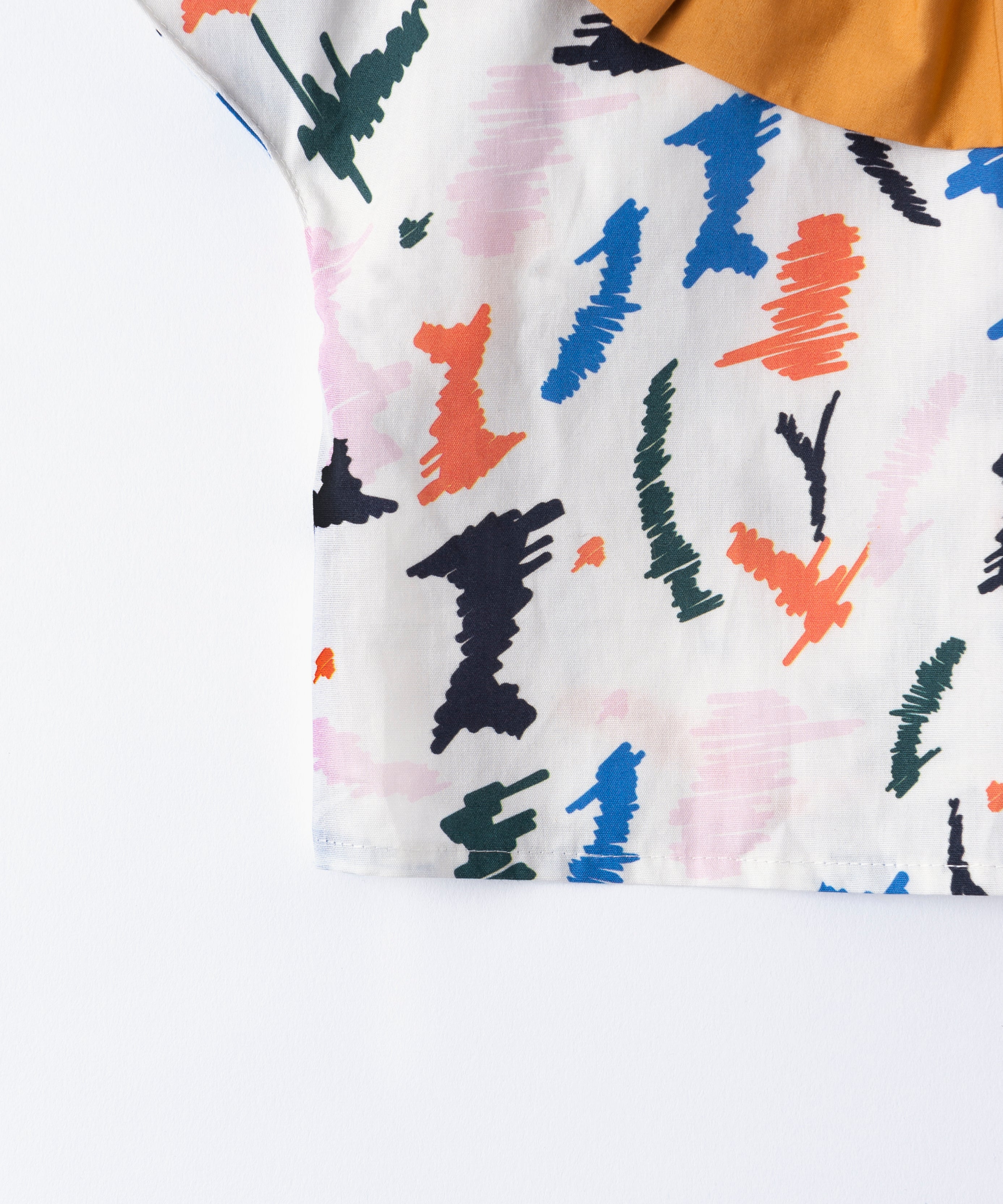 TOPS
SKU: TR81BA041-51YELLOW-80
---
Details
80cm 身丈:25cm / 身幅:28.5cm / 袖丈:3cm
90cm 身丈:29cm / 身幅:31.5cm / 袖丈:4cm

Materials 
綿 100%

カラフルなペイントパターントップス。襟が大きめのフリルになっていいて目を引くデザインです。同柄のスカートと合わせてセットアップのコーディネートも可能です。同じパターンのレディースウェアも展開しているので親子でお揃いファッションをお楽しみいただけます。

<お取り扱い上の注意>
白又は淡色系との組み合わせにより色移りする場合があります。下着等に色移りした場合はすぐに洗濯して下さい。

Details
80cm Body length : 25cm / Body width : 28.5cm / Sleeve length : 3cm
90cm Body length : 29cm / Body width : 31.5cm / Sleeve length : 4cm

Materials 
100% COTTON

Made in JAPAN

A colourful paint patterned tops for children.
The big frills on the collar is in bright colour which is eye catching.
There are same print designed skirt that matches with this tops.
There are also womenswear in same pattern which can be worn as a matching mother and child fashion.

<Handle with care>
This product may transfer color in combination with white or light colors. If the color is transferred to your underwear, please wash it immediately.