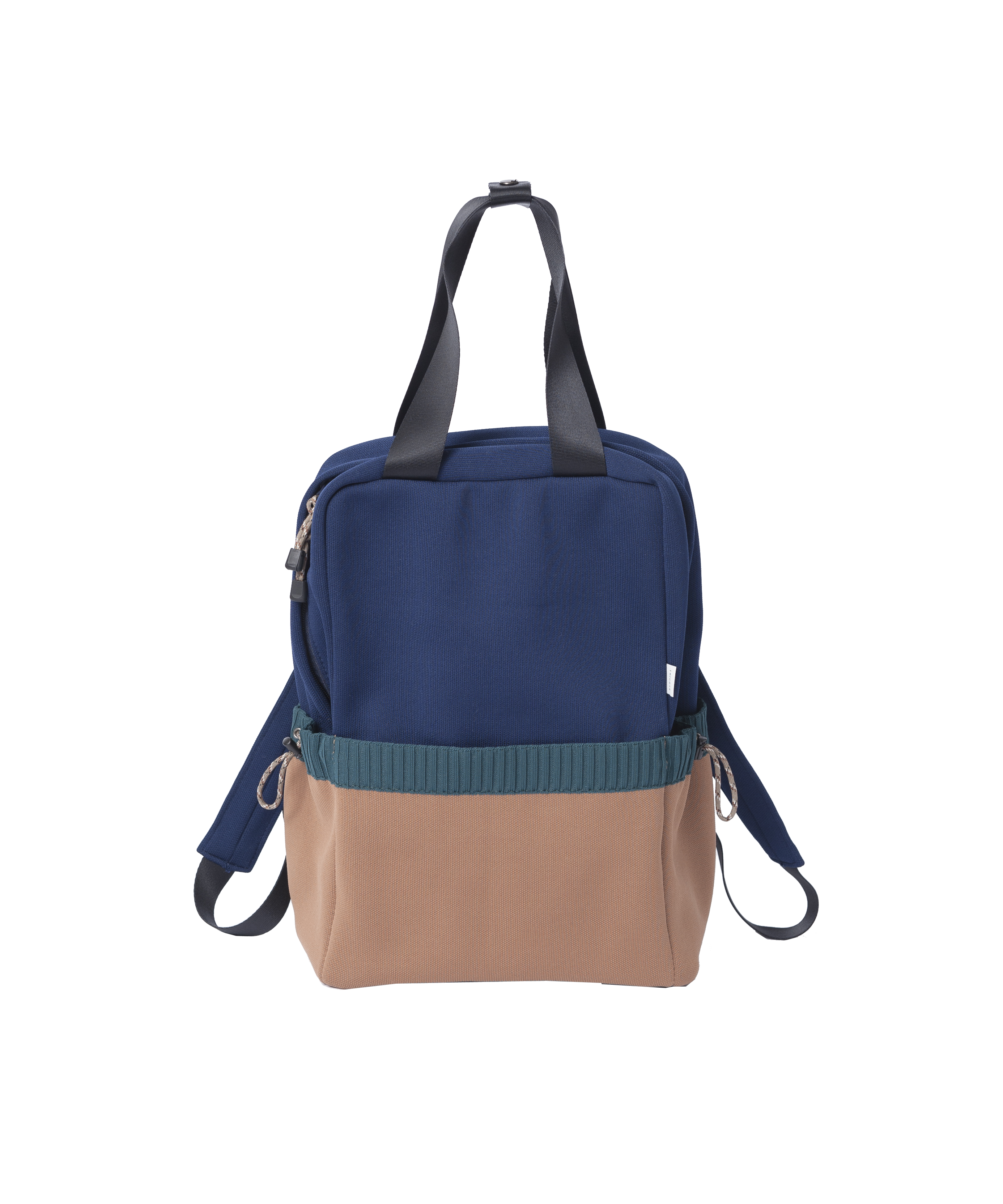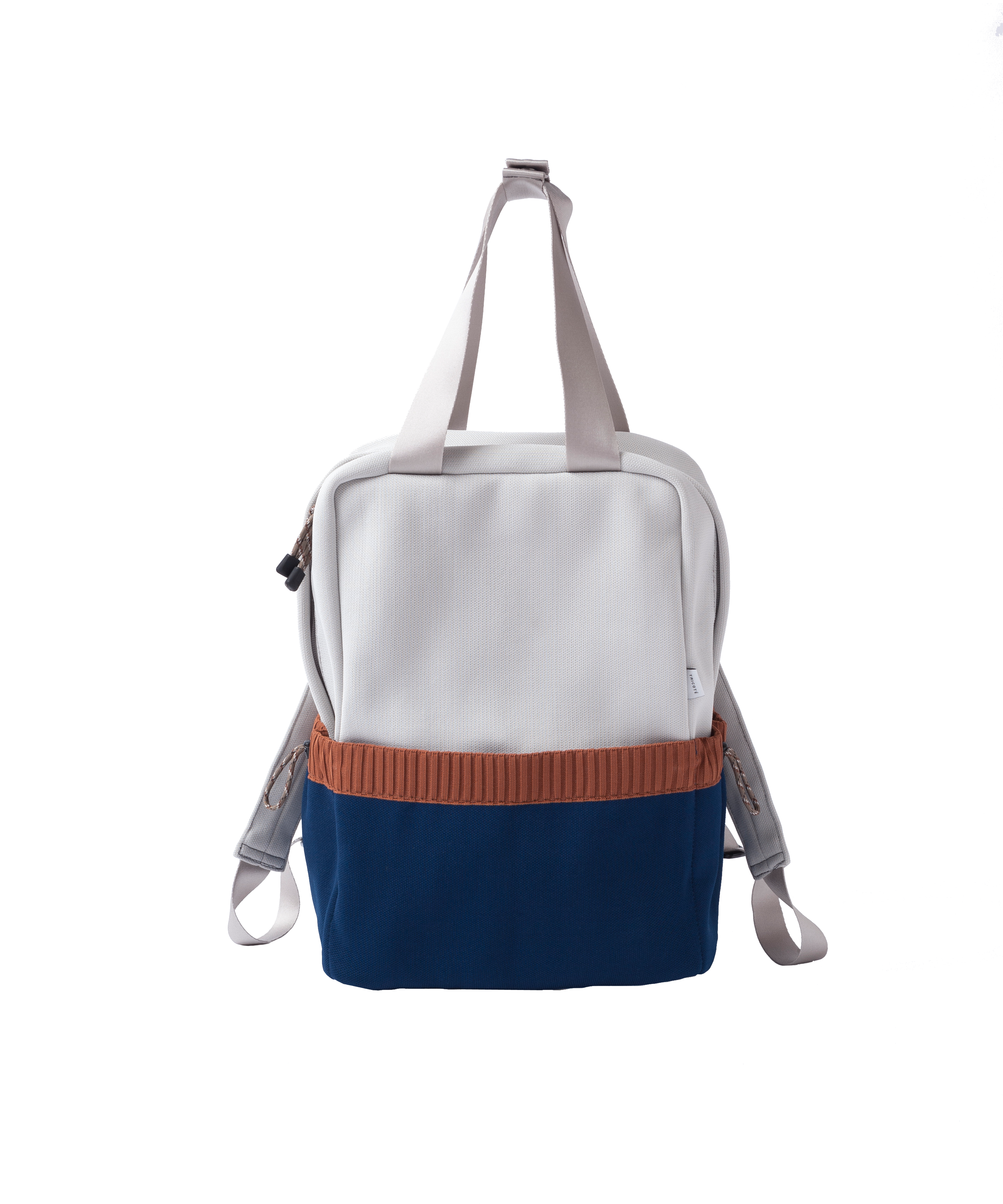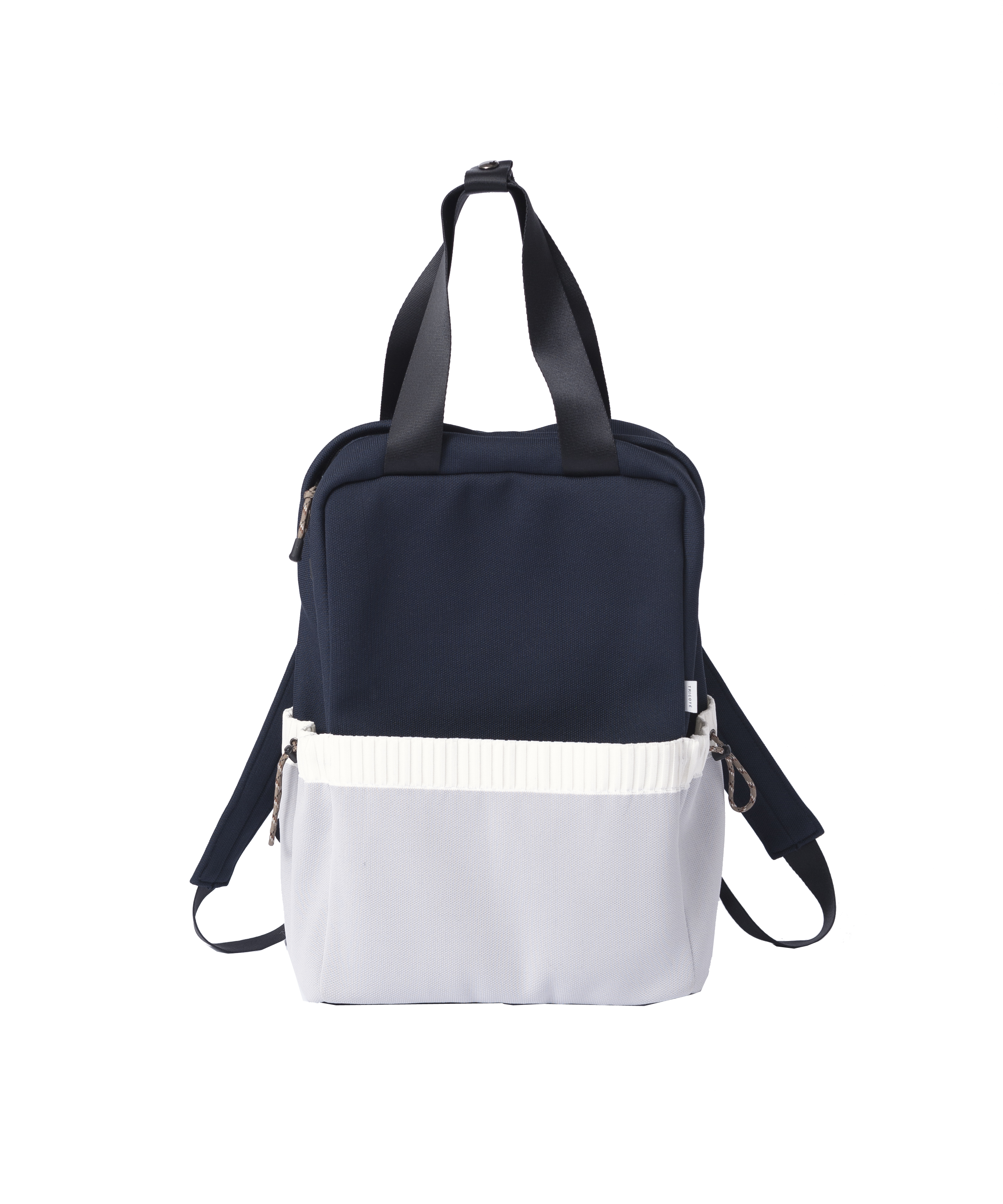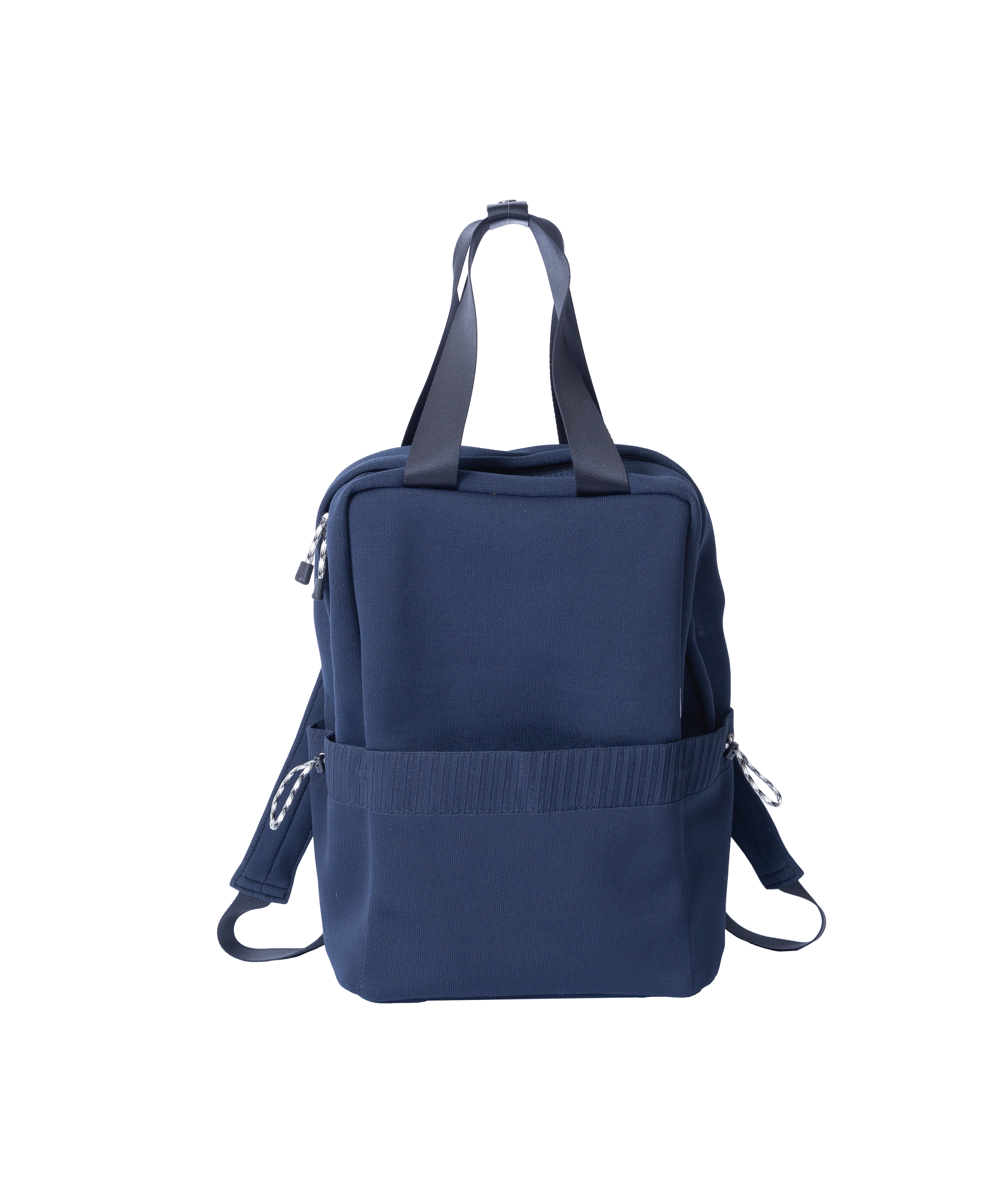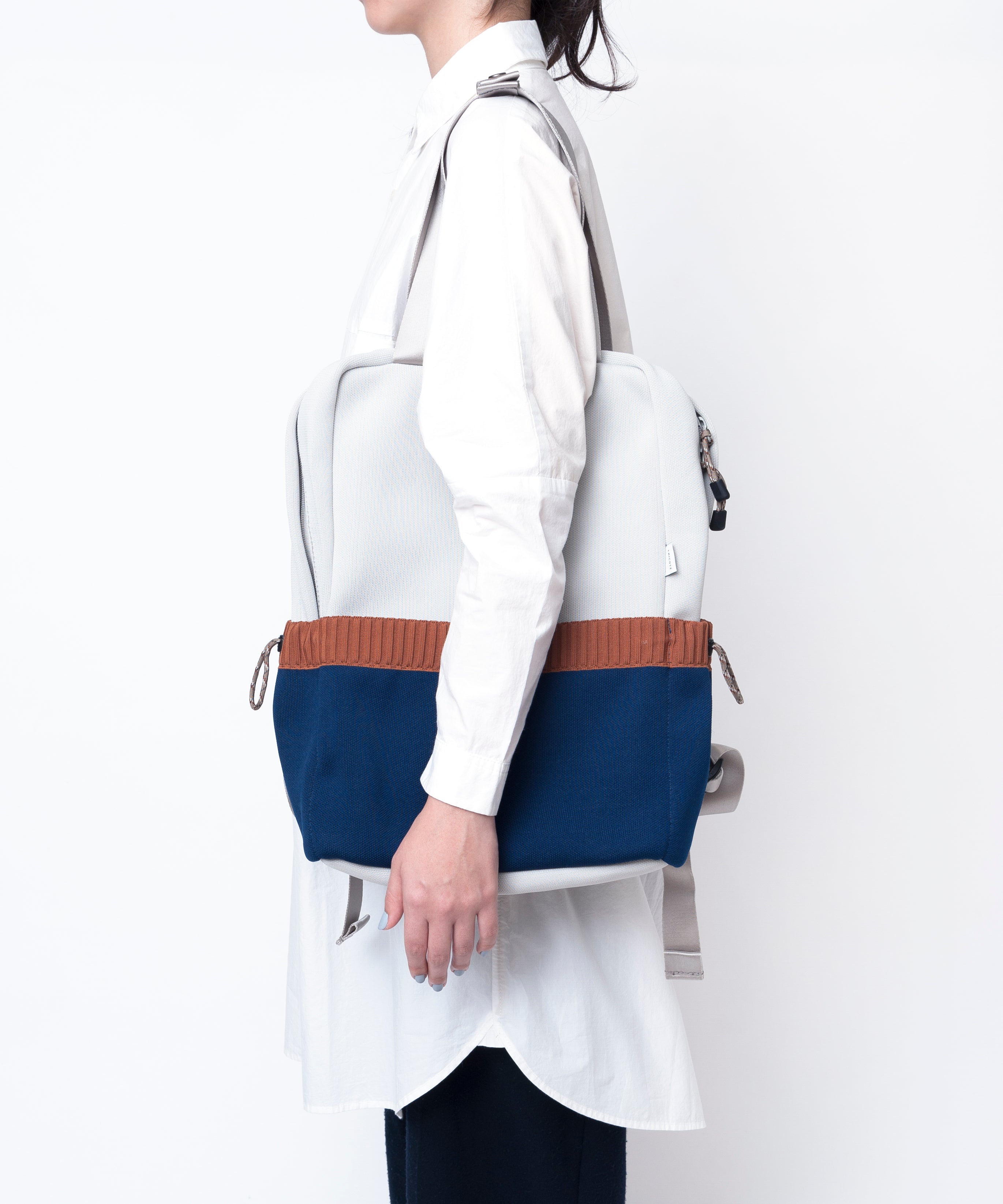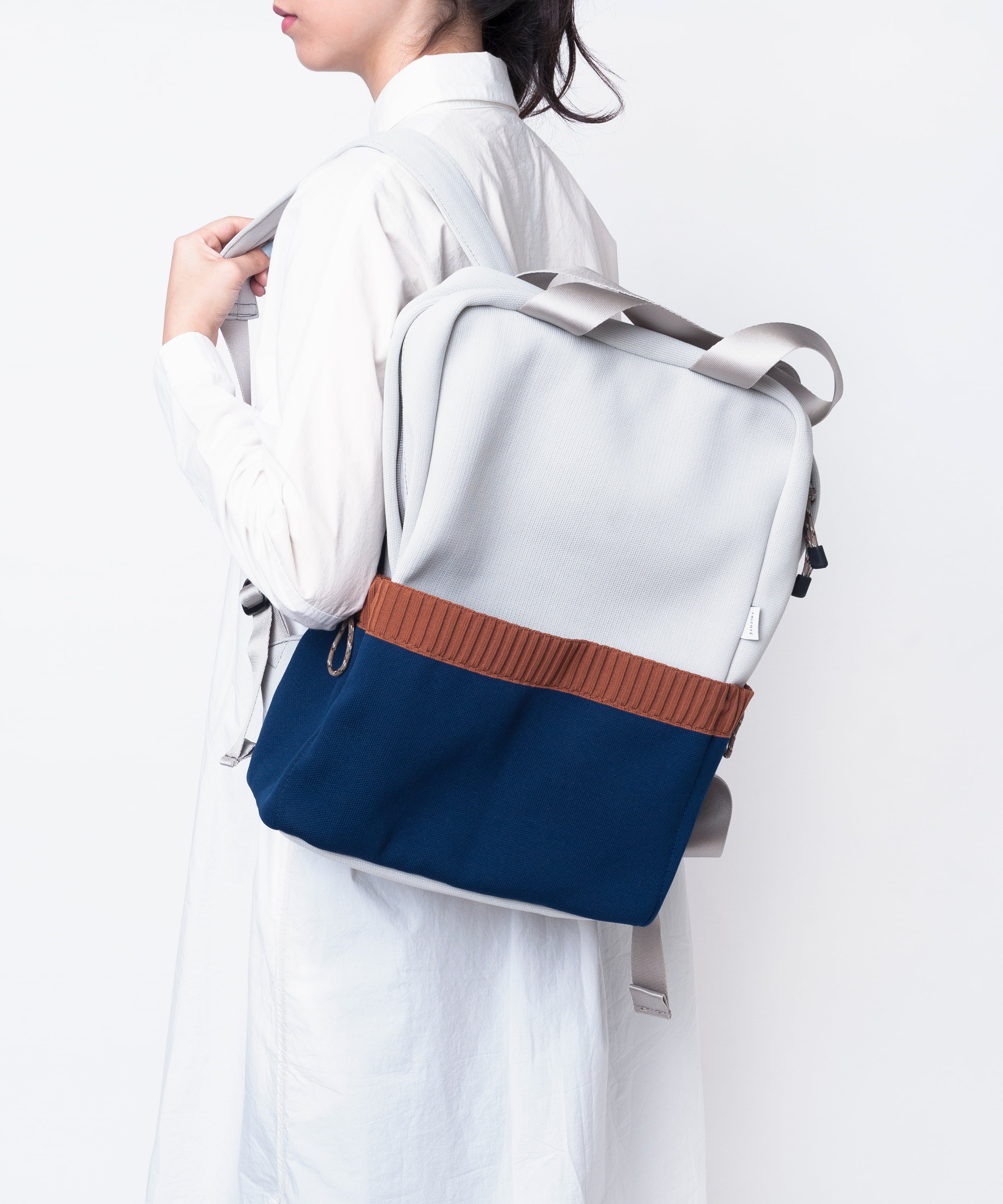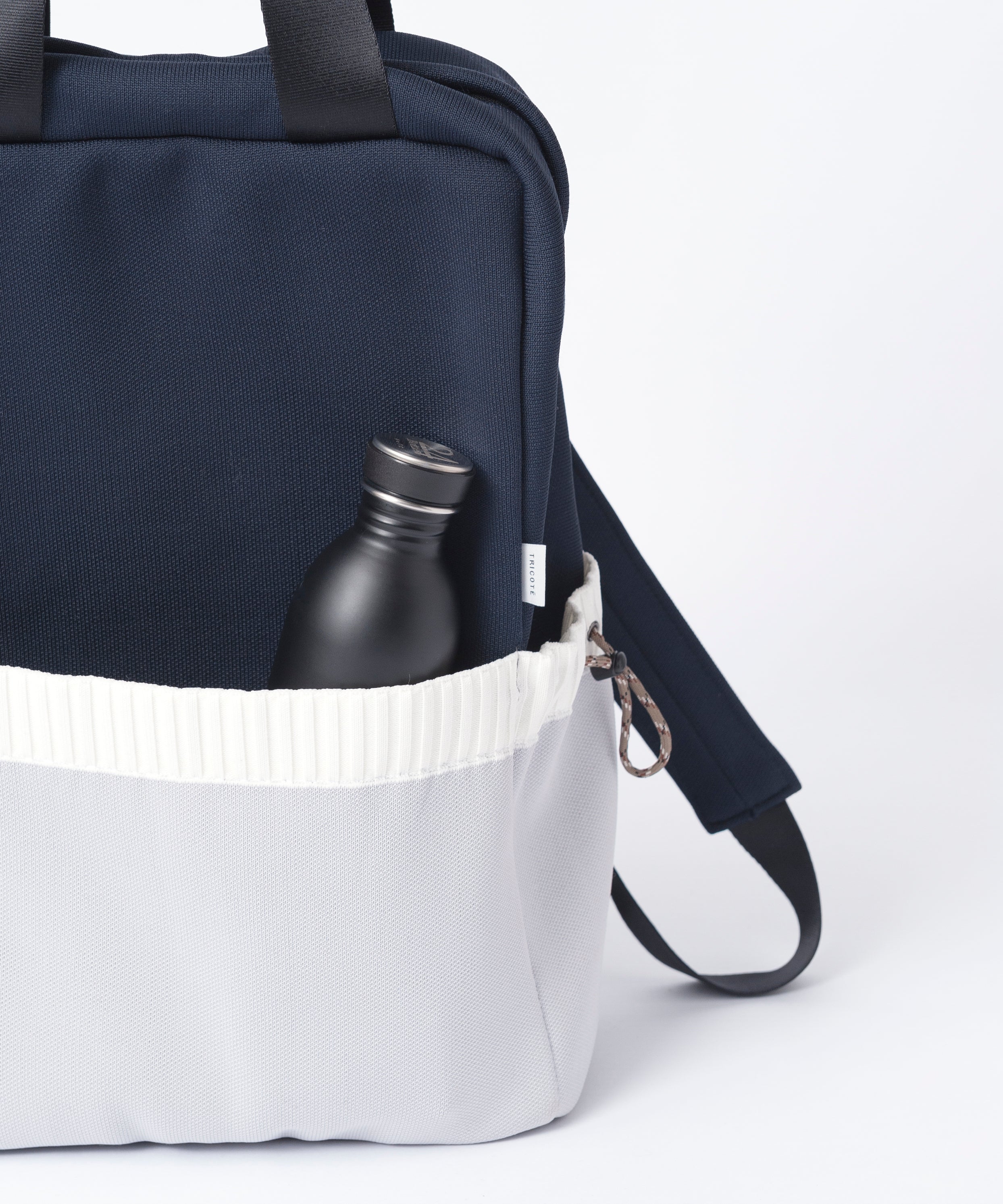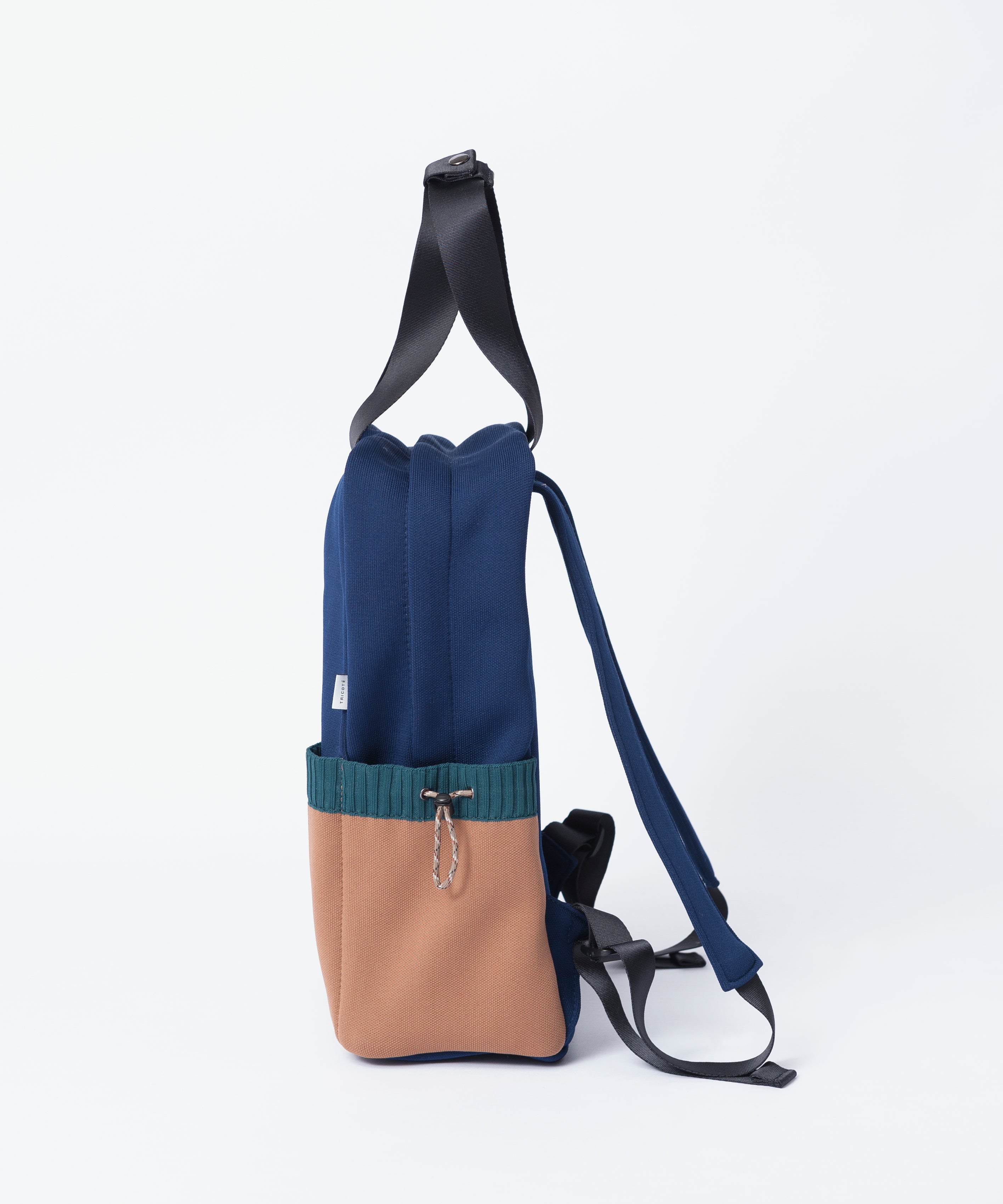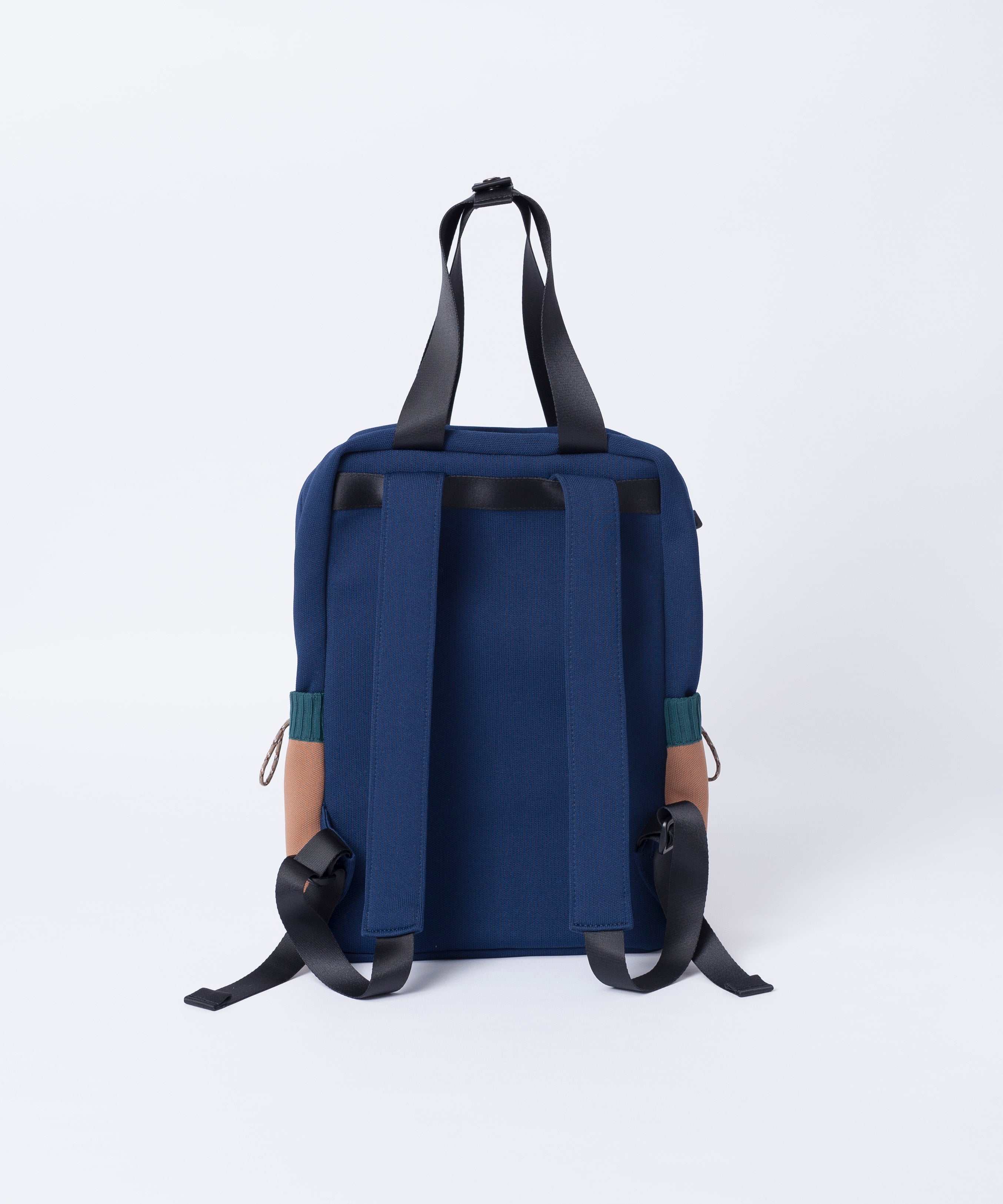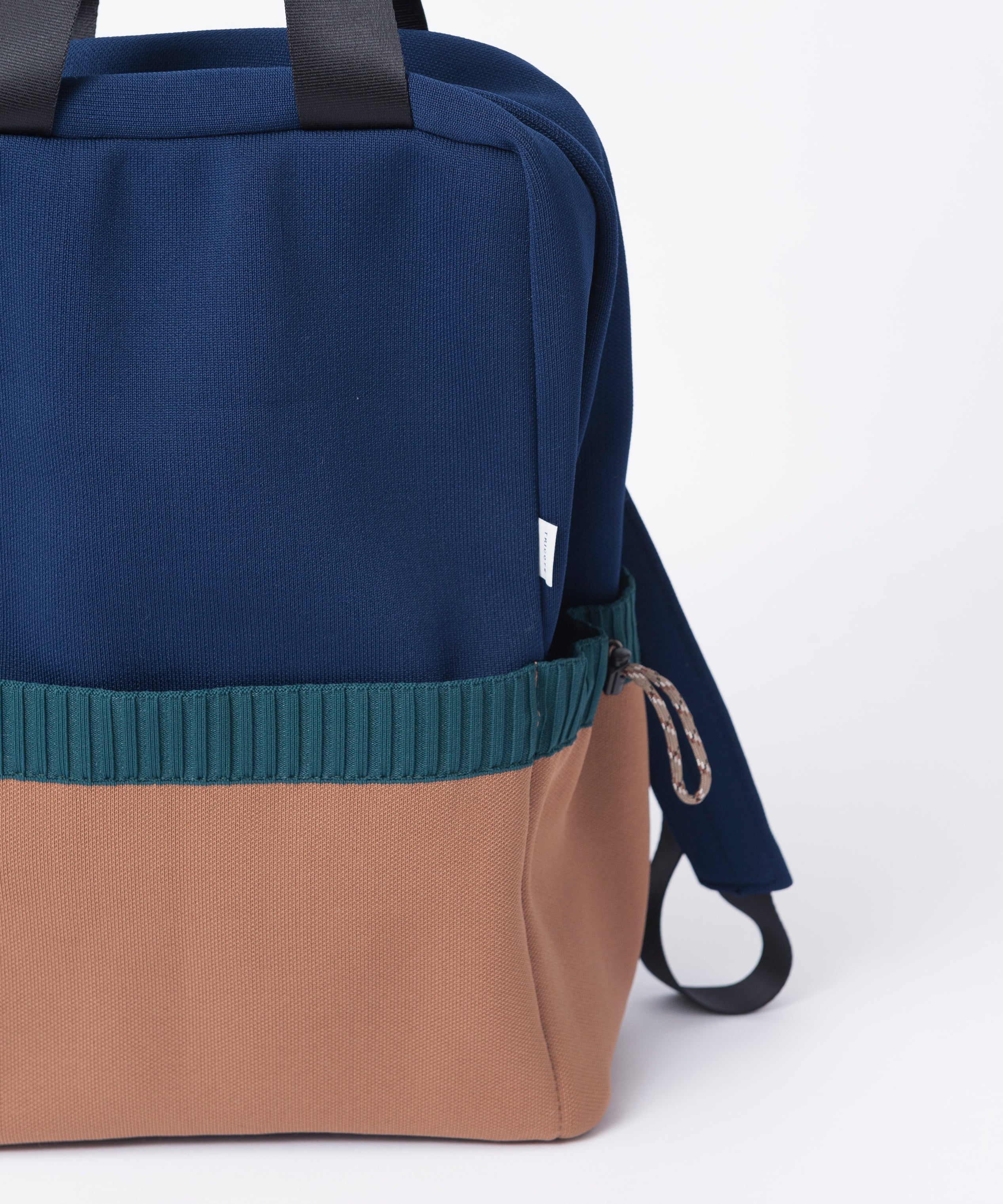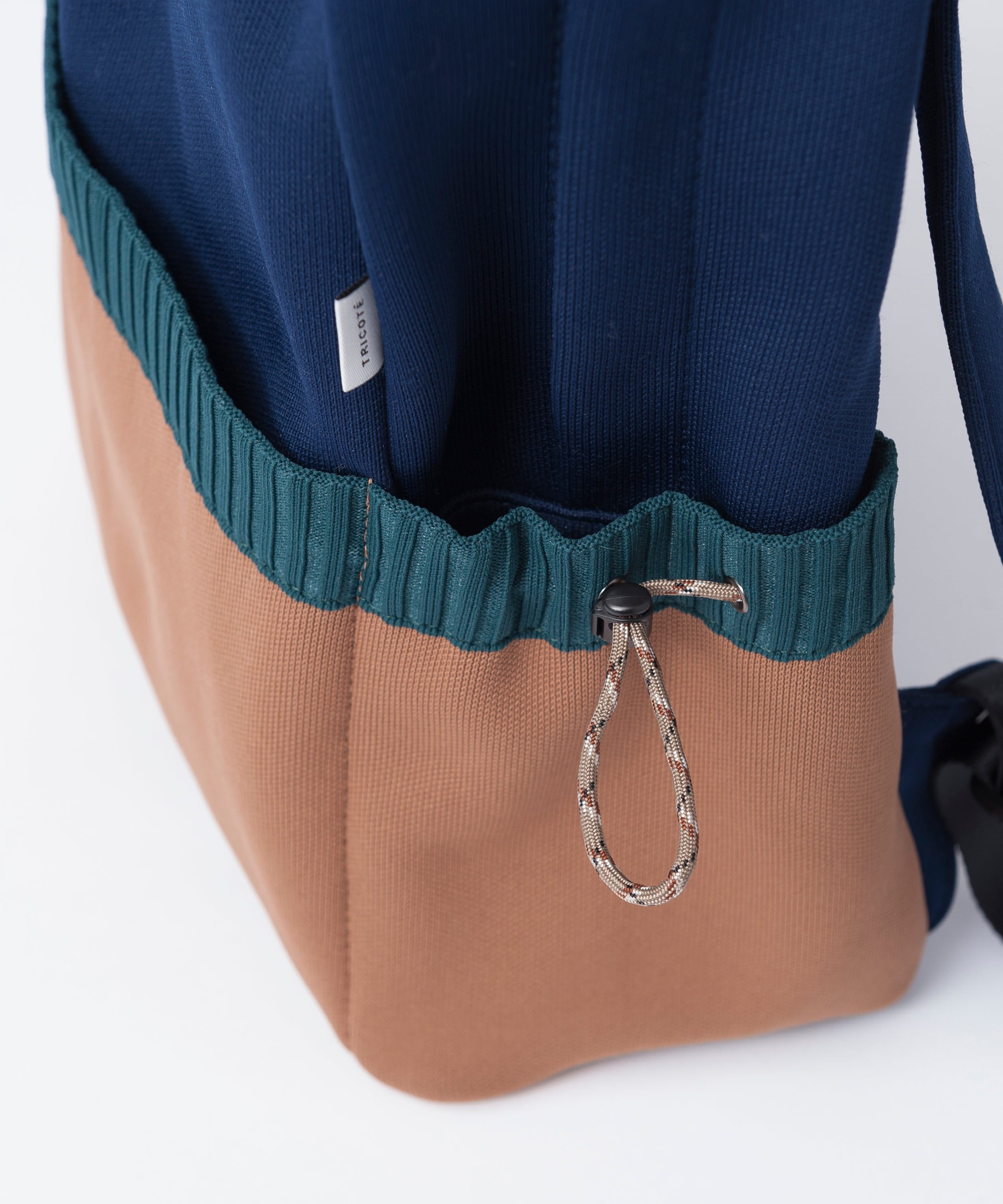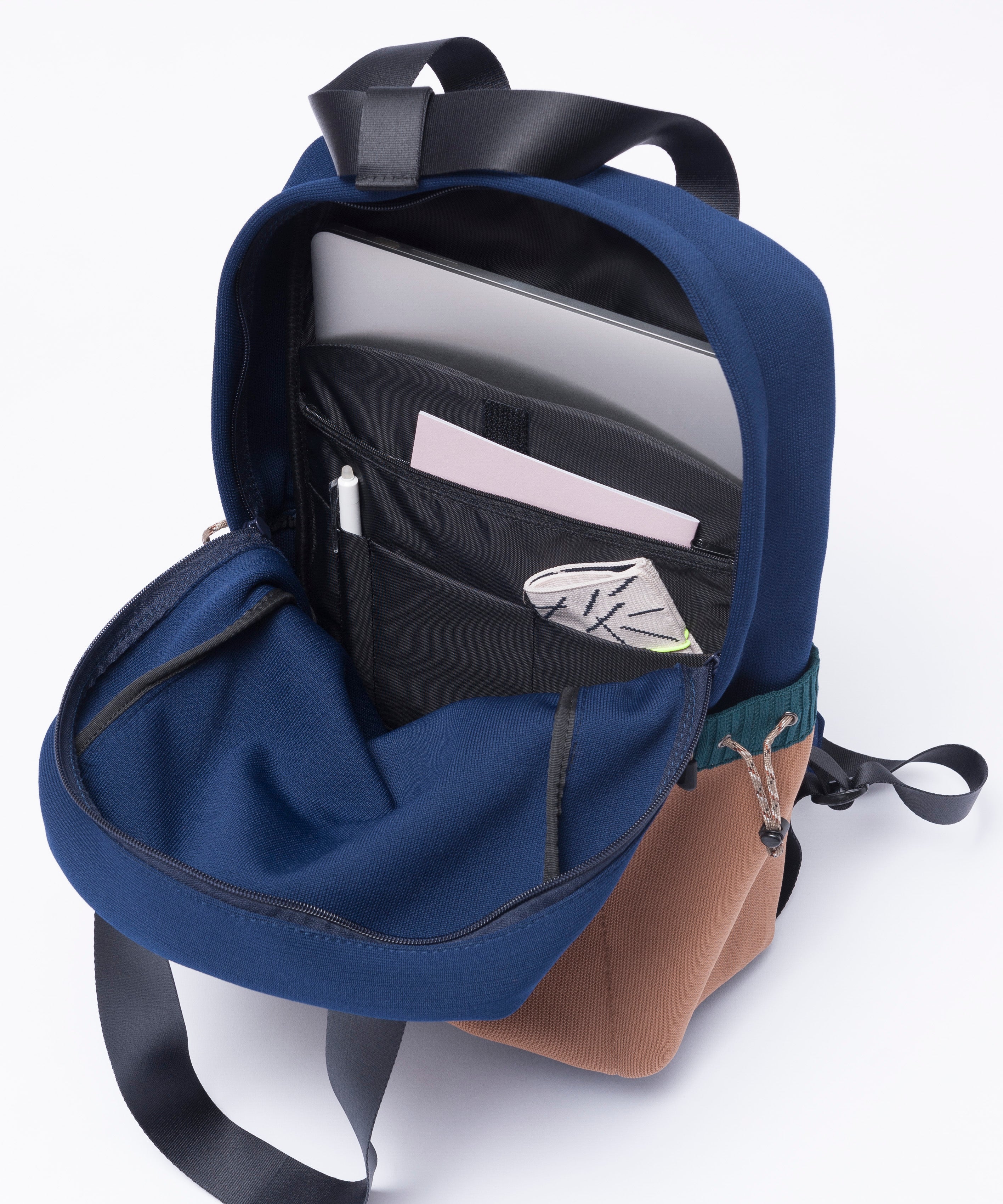 RIB 2WAY RUCK SACK
SKU: TR81BG028-38NAVY-F
SALE価格

¥37,400
通常価格

¥37,400
(/)
---
Details 
サイズ:高さ 41 × 幅 28 × 奥行き 15cm 

Materials 
ポリエステル 100%

Weight 
790g

ハリのある軽くて丈夫なニット素材のリュックです。
リュックとしてもハンドバッグの2wayでご利用いただけます。

<お取り扱い上の注意>
この製品は、デリケートな素材の為ご使用の際には、引っ掛かりやすくなっていますので、バッグやベルト、アクセサリーなど表面にざらつきのあるものとのスレや引っ掛けにご注意ください。ファッション性を重視した素材の特性上、クリーニングの際に多少変形する場合があります。クリーニングの際にはネットをご使用下さい。タンブラー乾燥は避けて下さい。以上の点をご留意の上、お買い求めください。

Details 
Size : H 41 × W 28 × D 15cm

Materials 
100% POLYESTER

Weight 
790g

Made in JAPAN

A knitted fabric bag series with water repellent finish. This rucksack is light and the colour palette is calm and natural. There are ribs as an accent. It is nice and big, can carry a lot for work and on holidays. It can be used in 2 ways; a handbag and a rucksack.
<Handle with care>
This knitted fabric has a water repellent finish. The fabric has become more resistant to stains as well because of the water repellent finish. Do not wash or dry clean if stained, dampen a cloth in hot water diluted mild detergent, slightly wring it out, and then start patting the stained surface.Take a wrung dry cloth and wipe off the remaining detergent. Allow it to dry naturally in a well-ventilated place. Avoid chlorine bleach and do not tumble dry.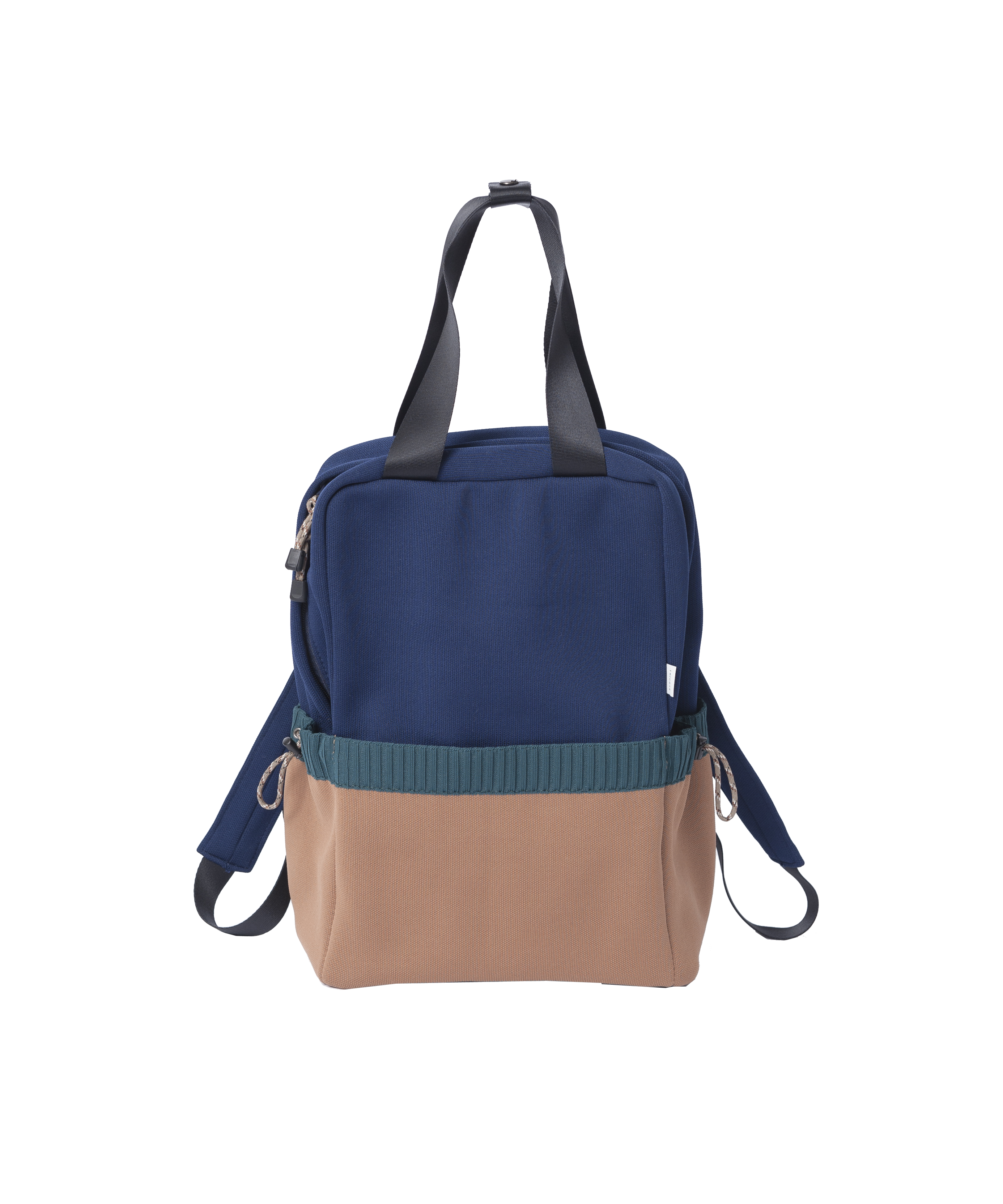 RIB 2WAY RUCK SACK
SALE価格

¥37,400
通常価格

¥37,400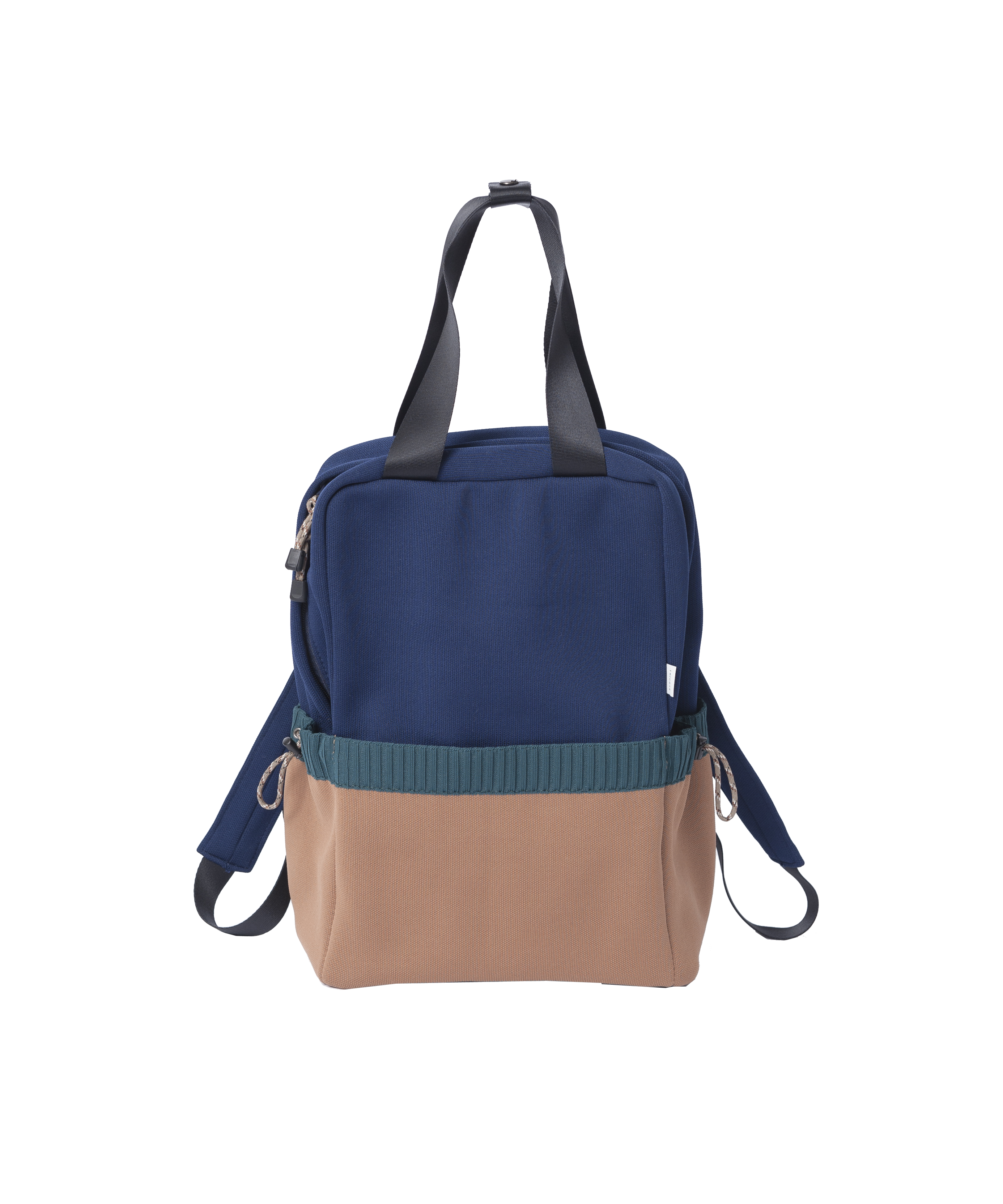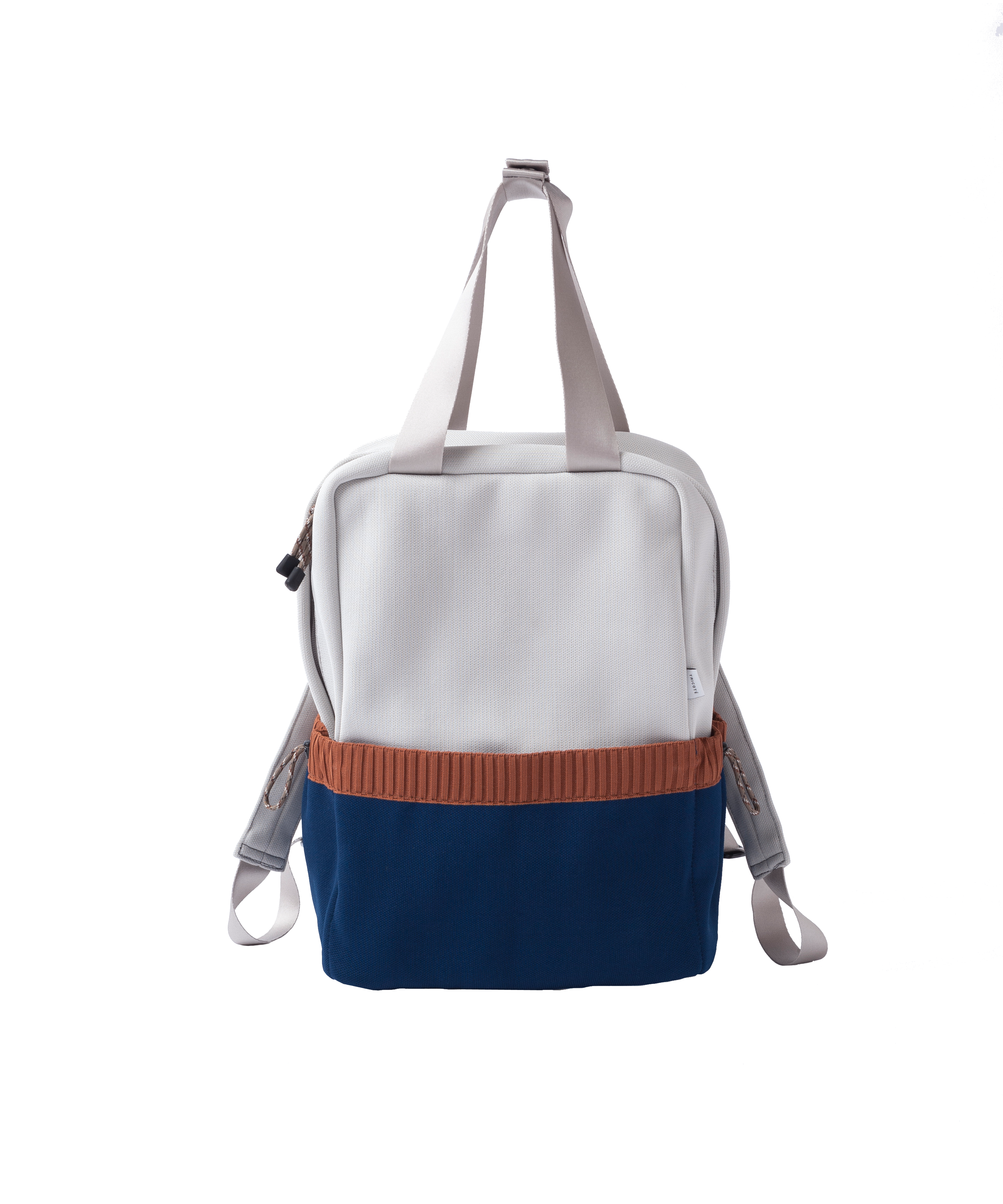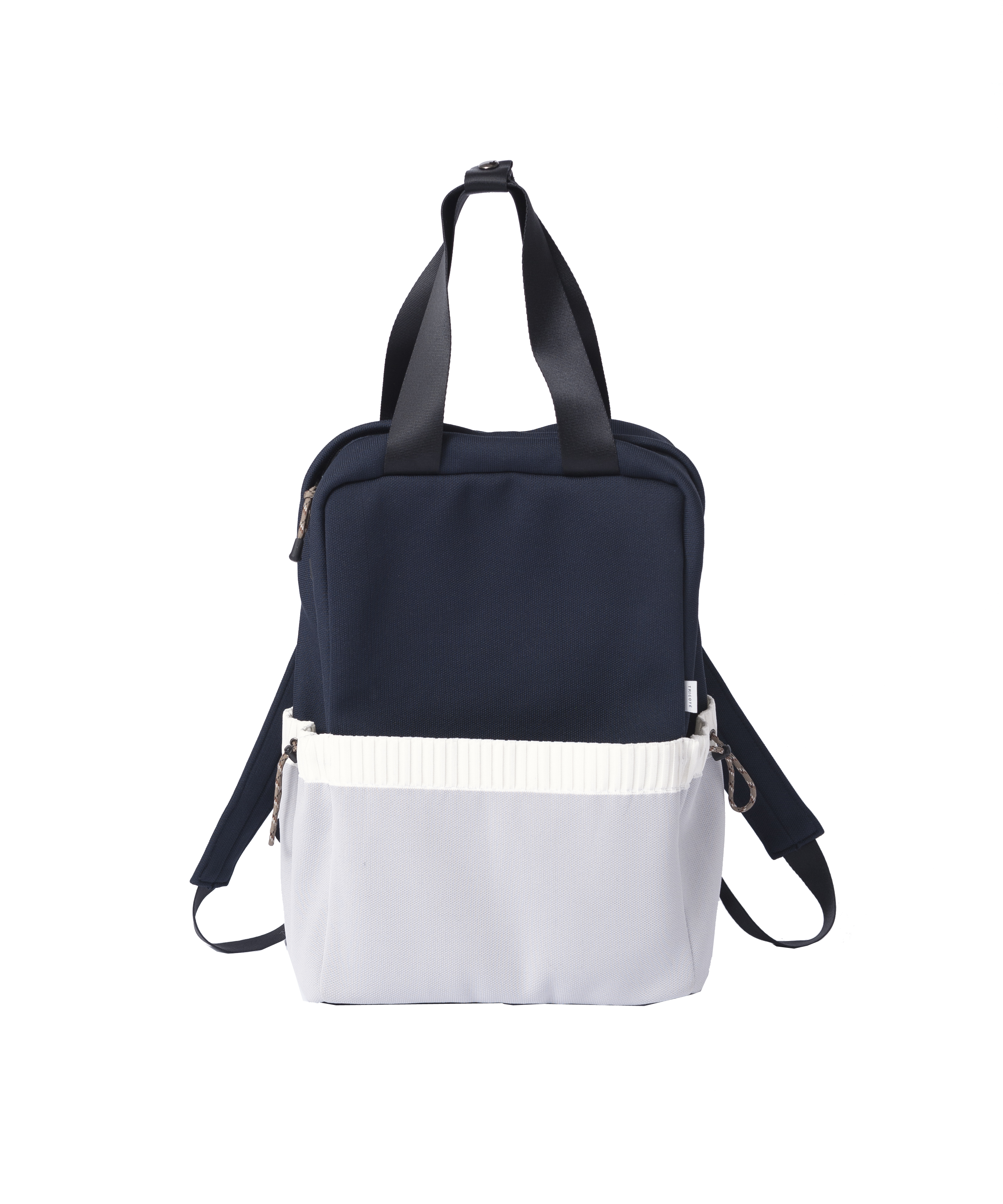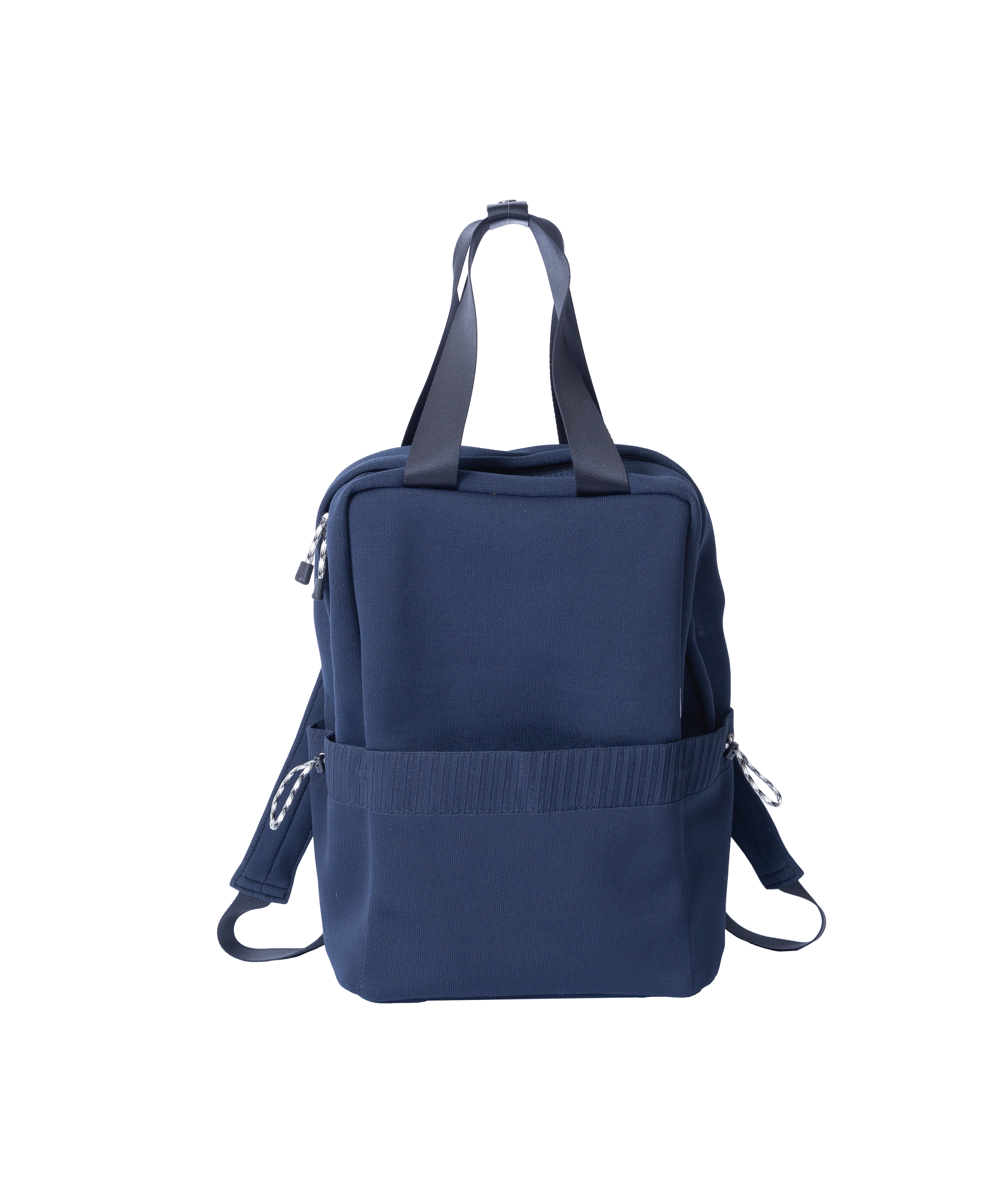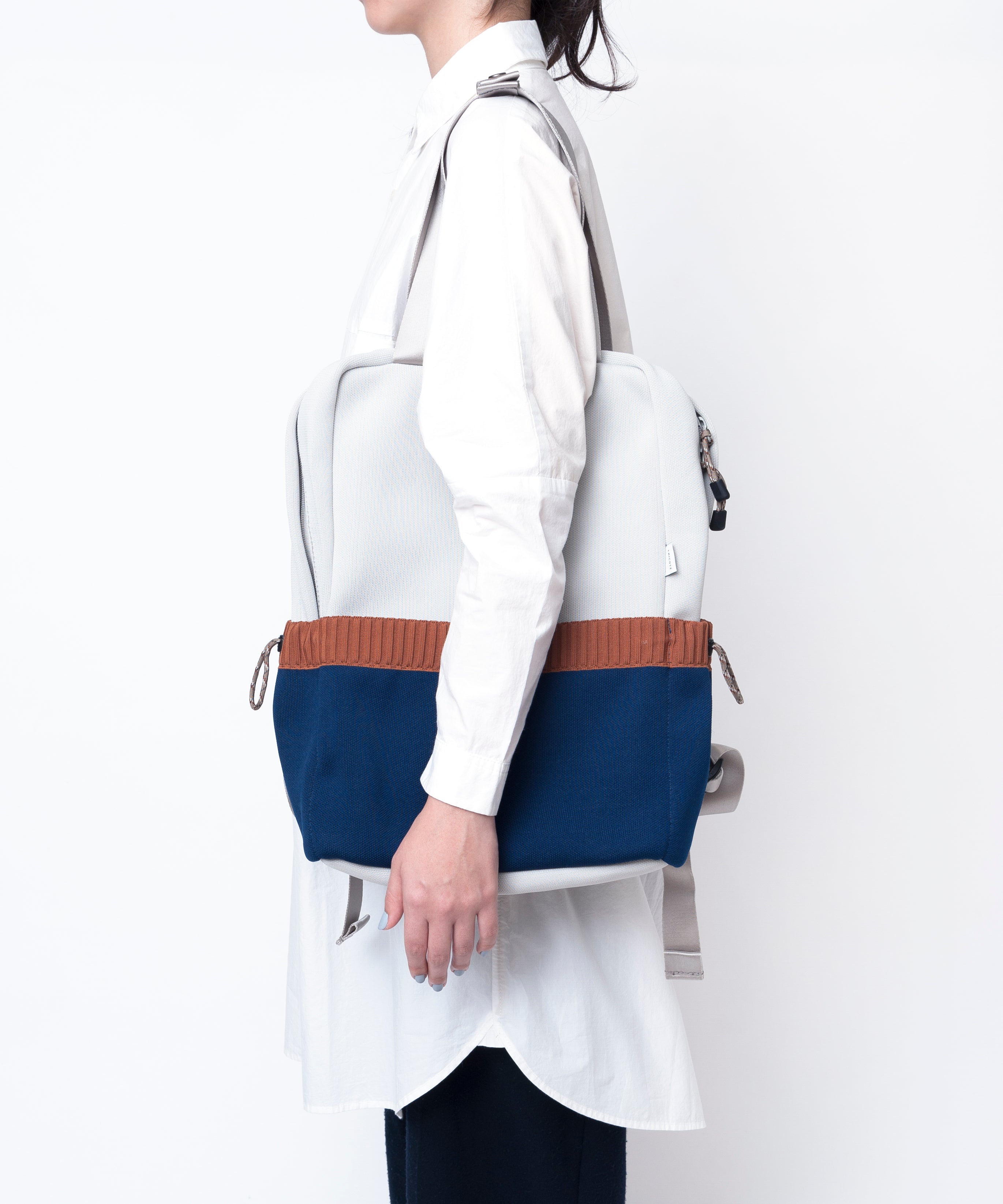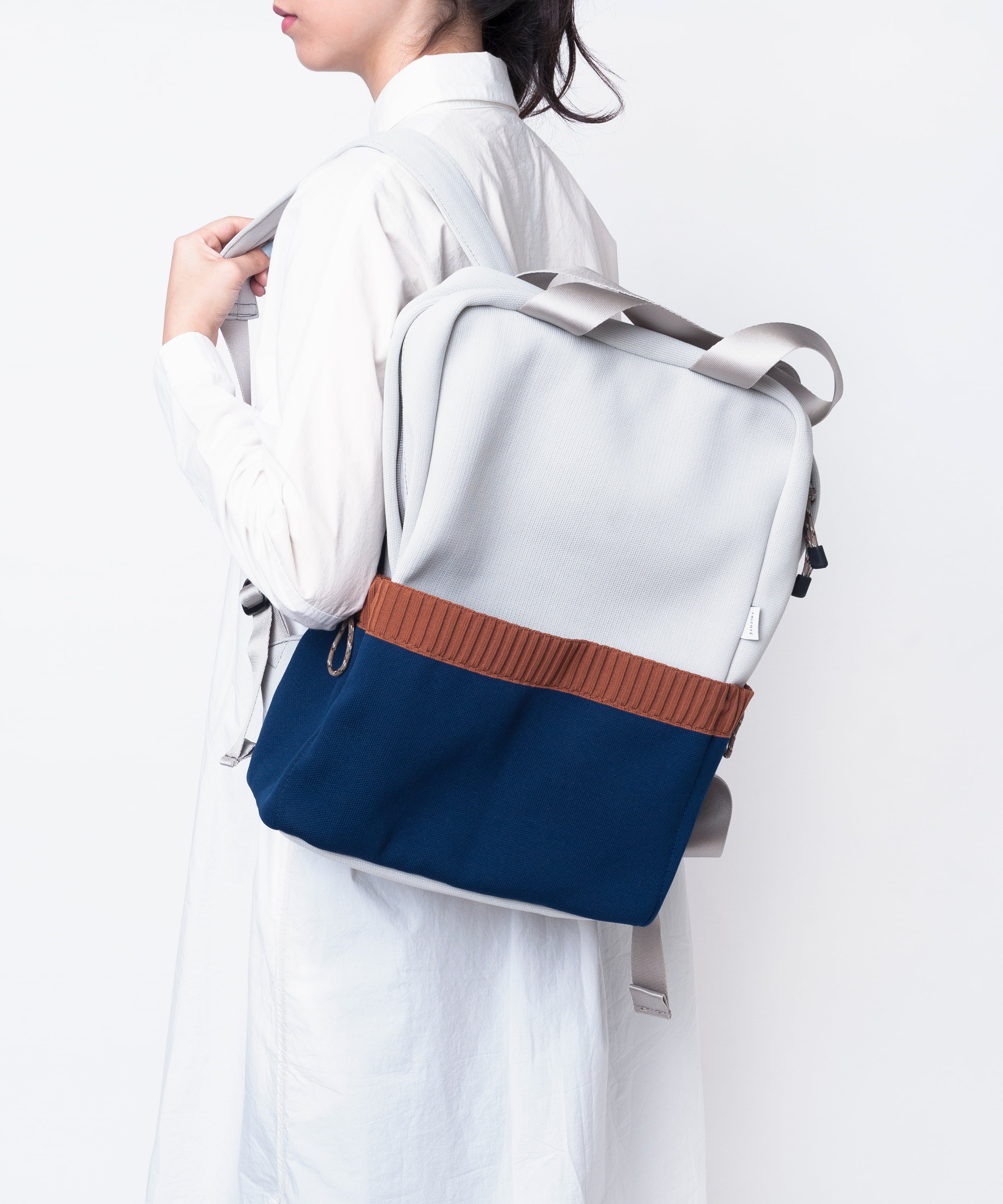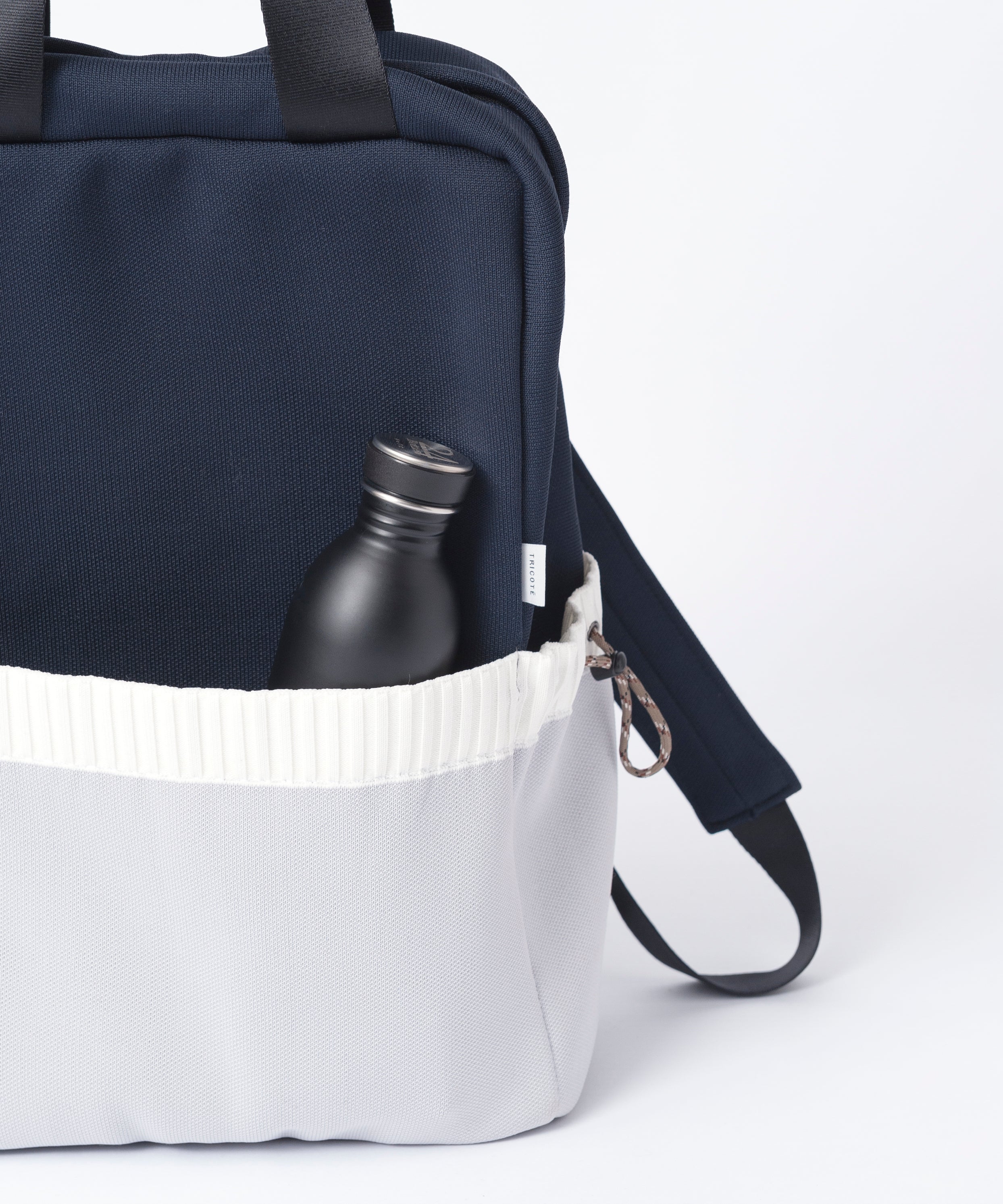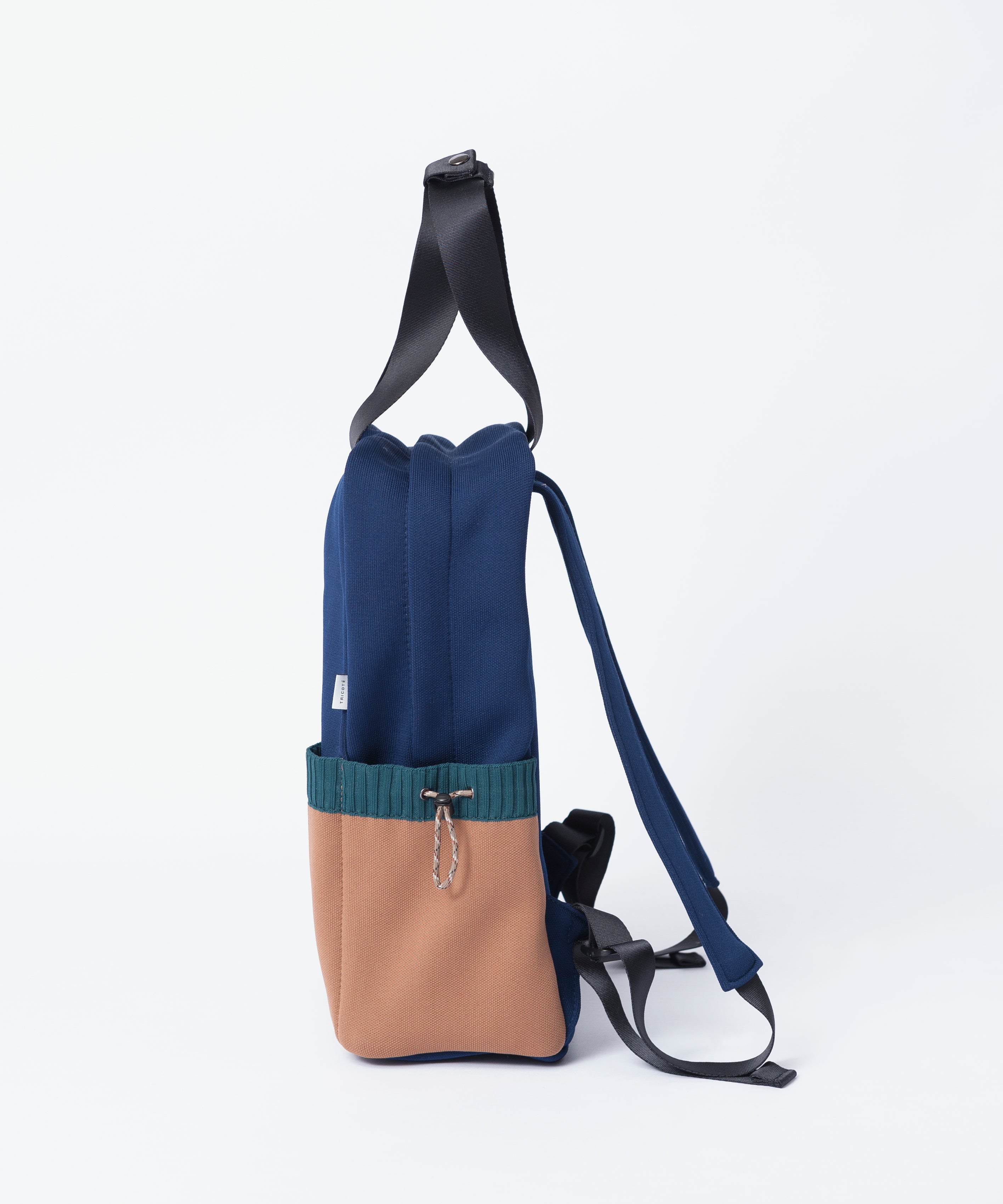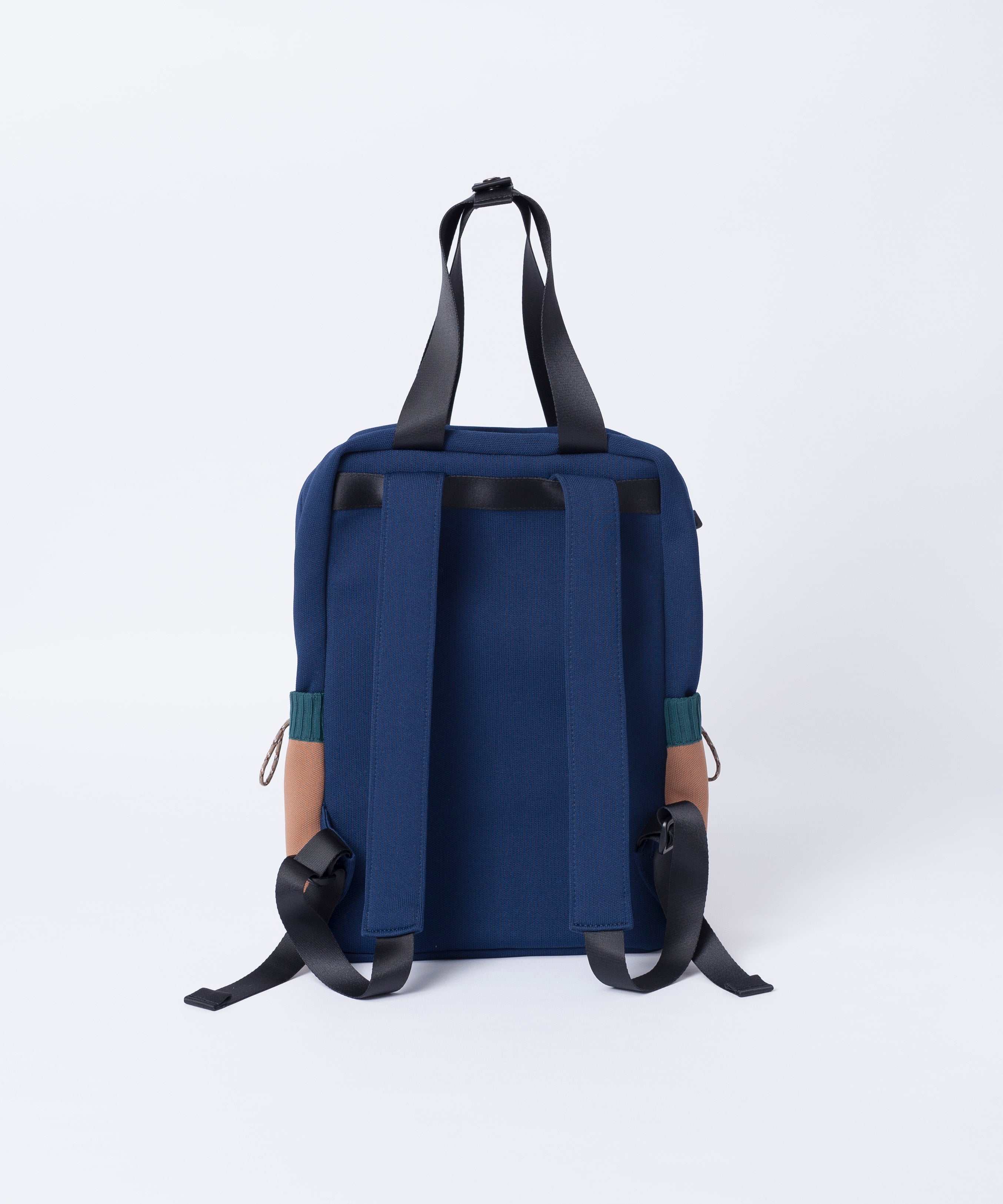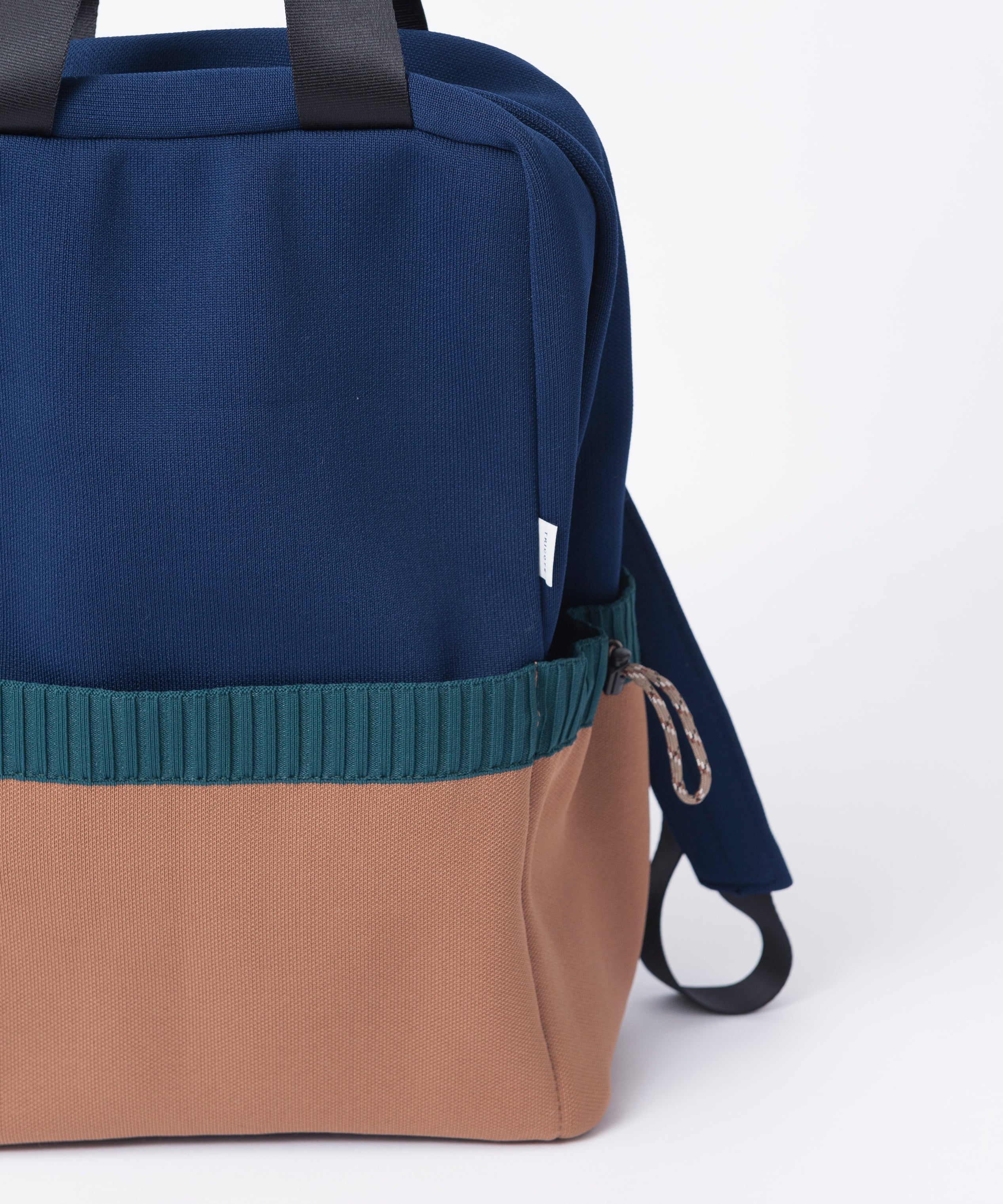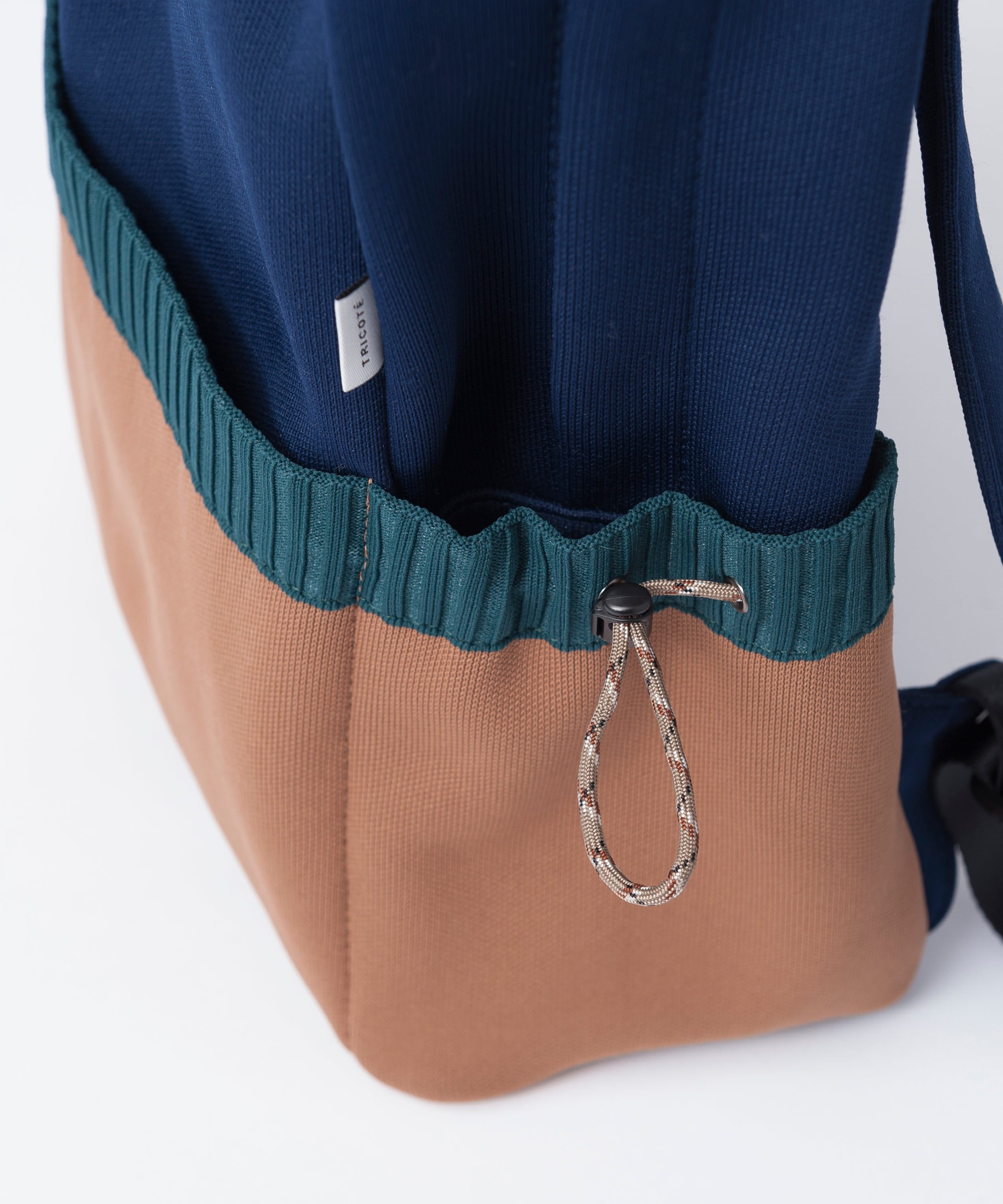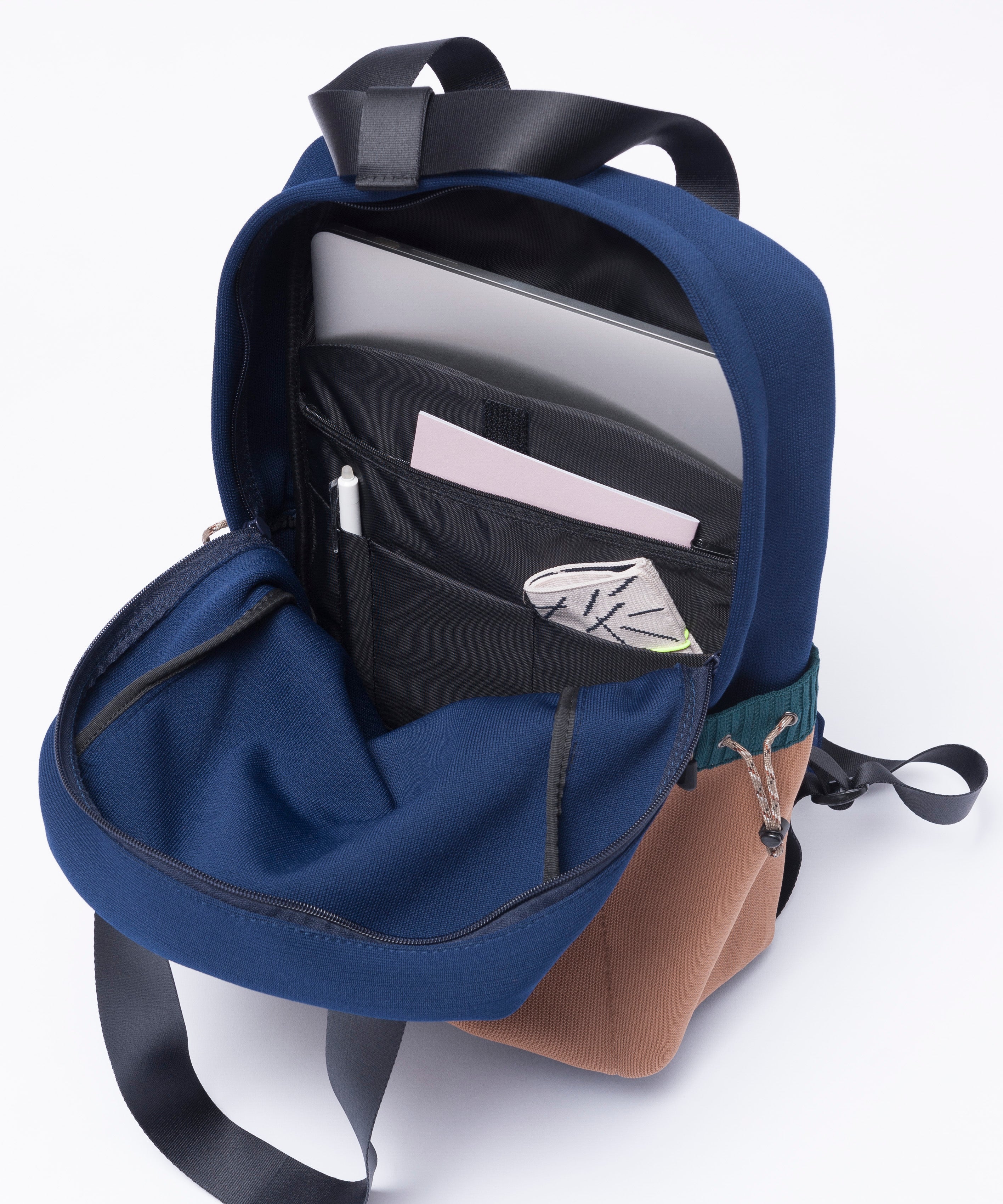 SALE価格

¥37,400
通常価格

¥37,400
(/)
---
詳細を表示