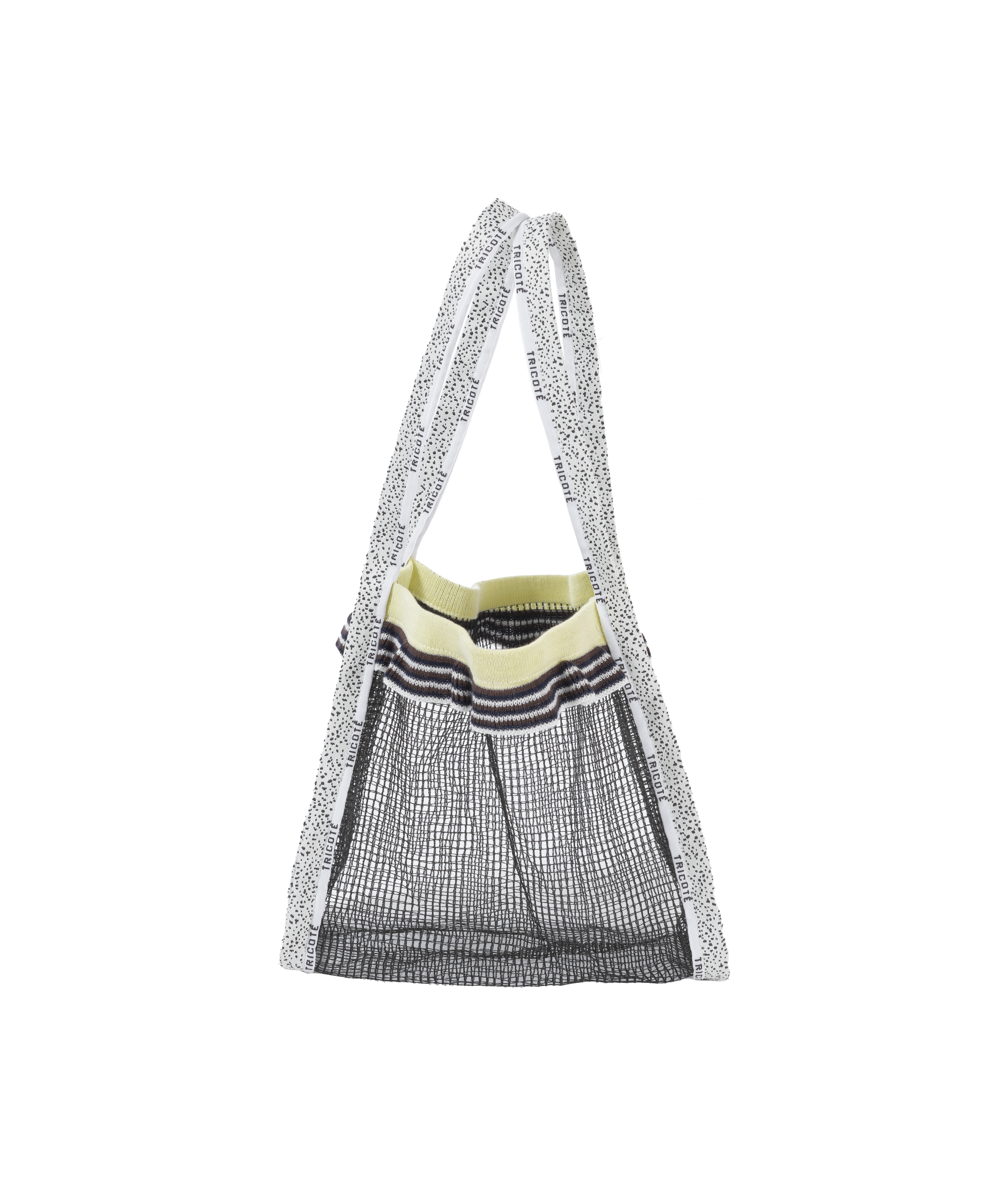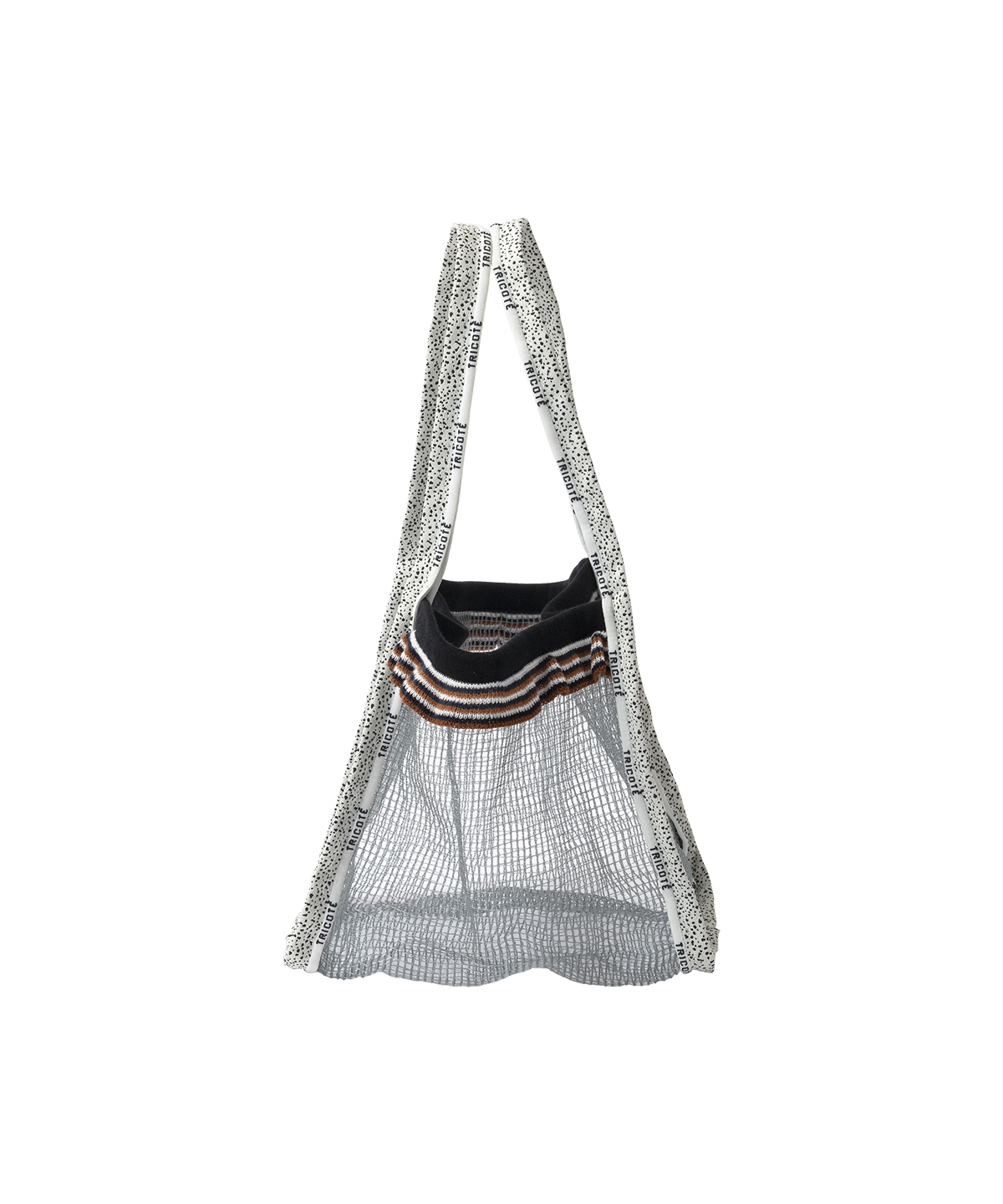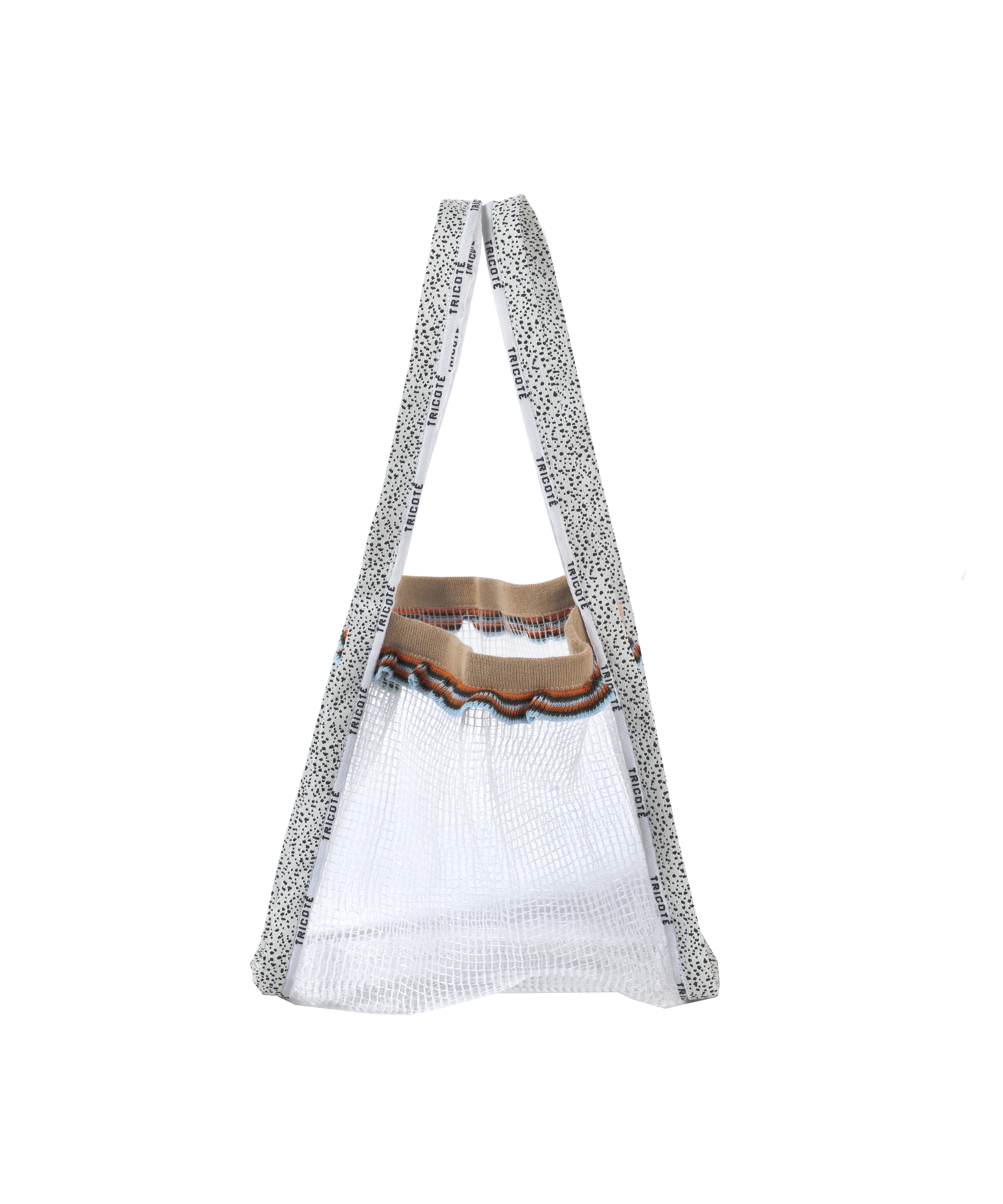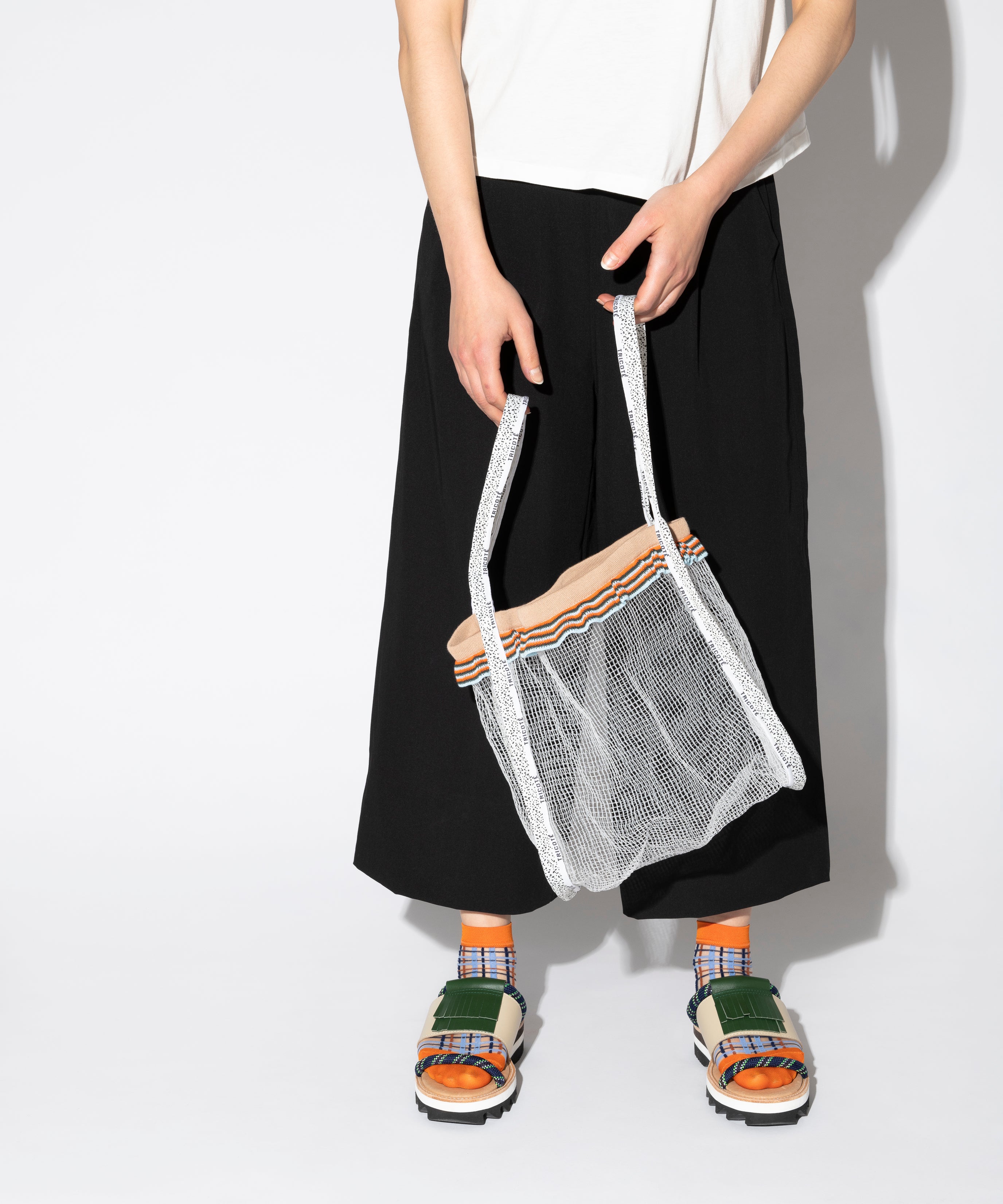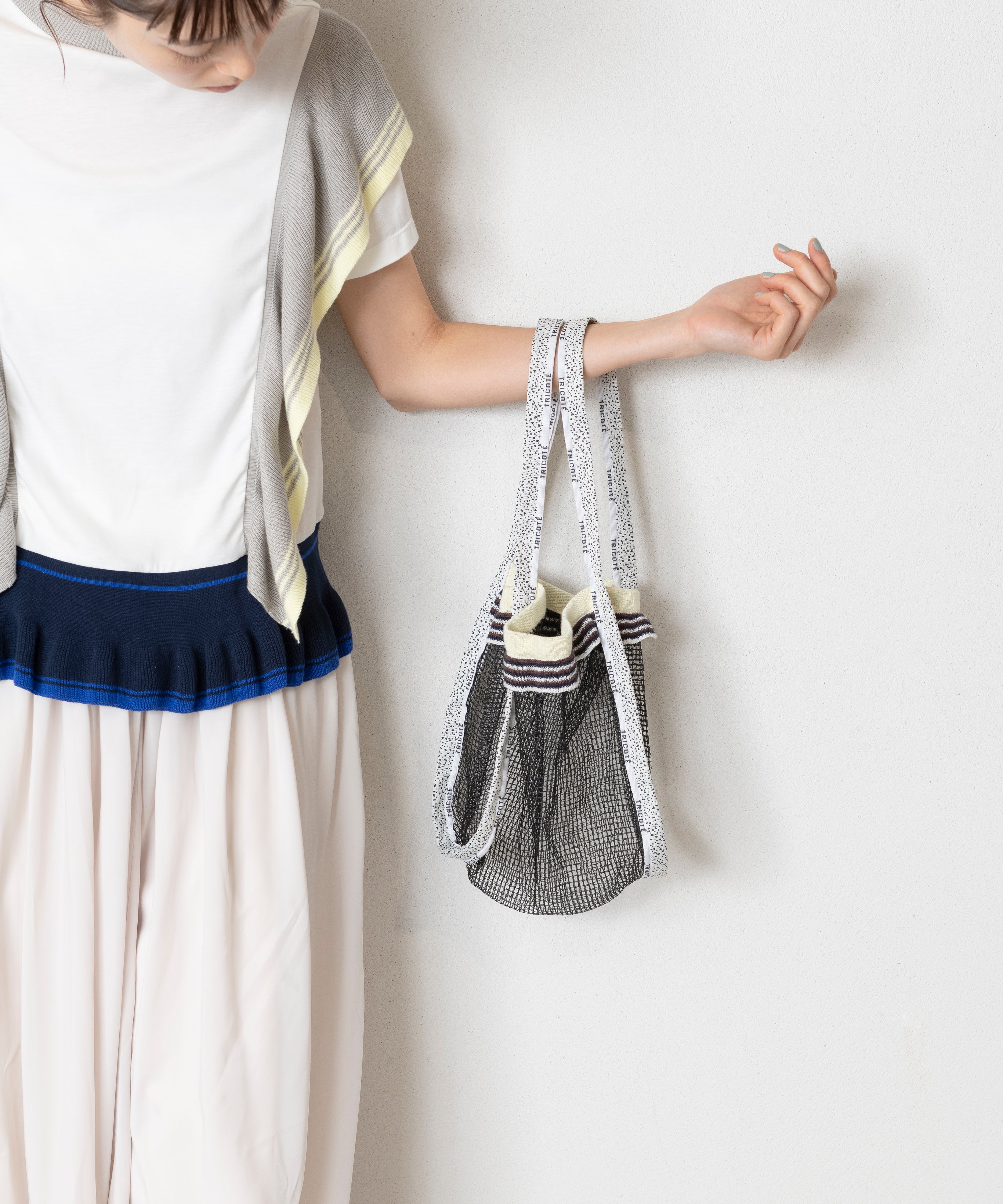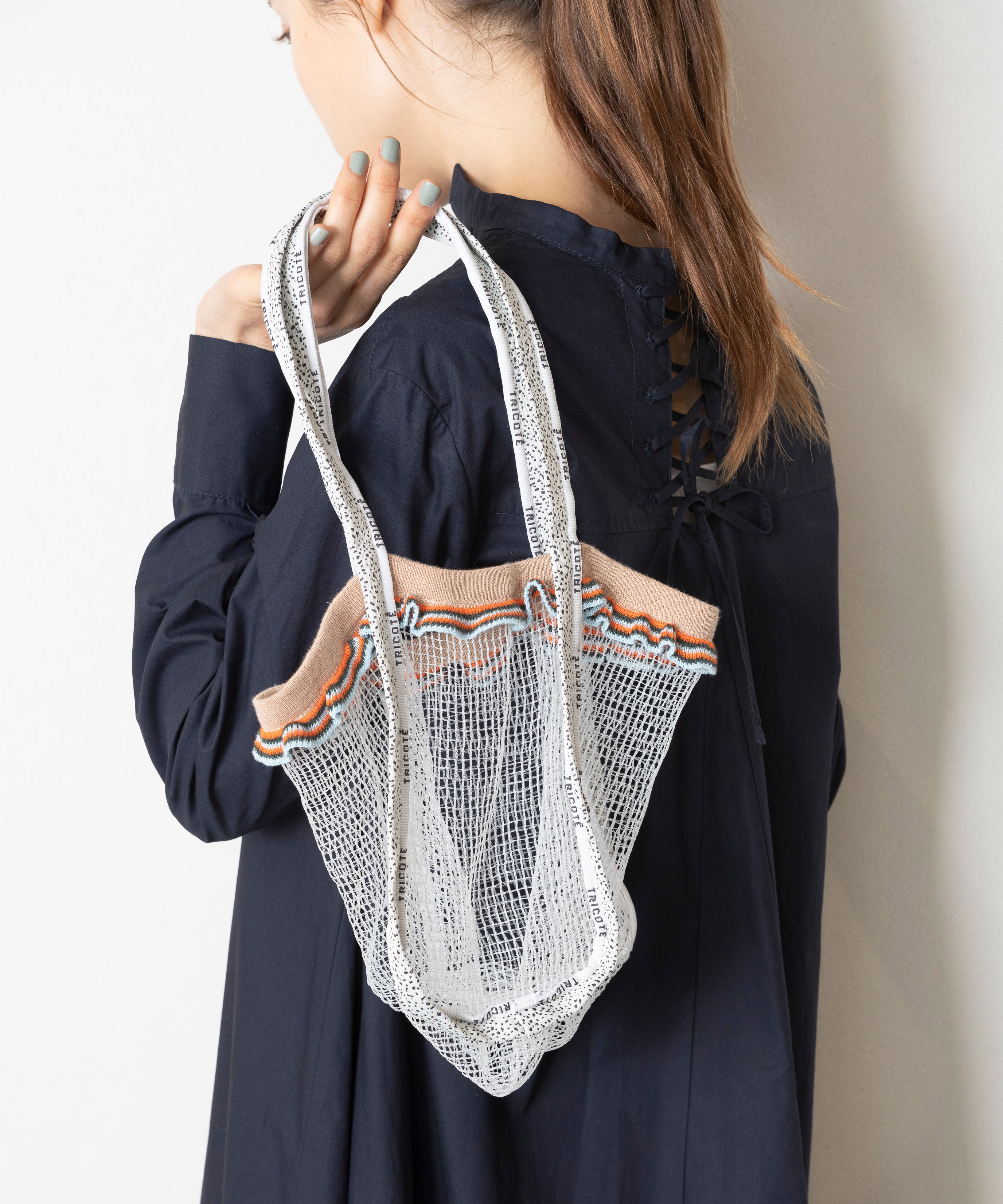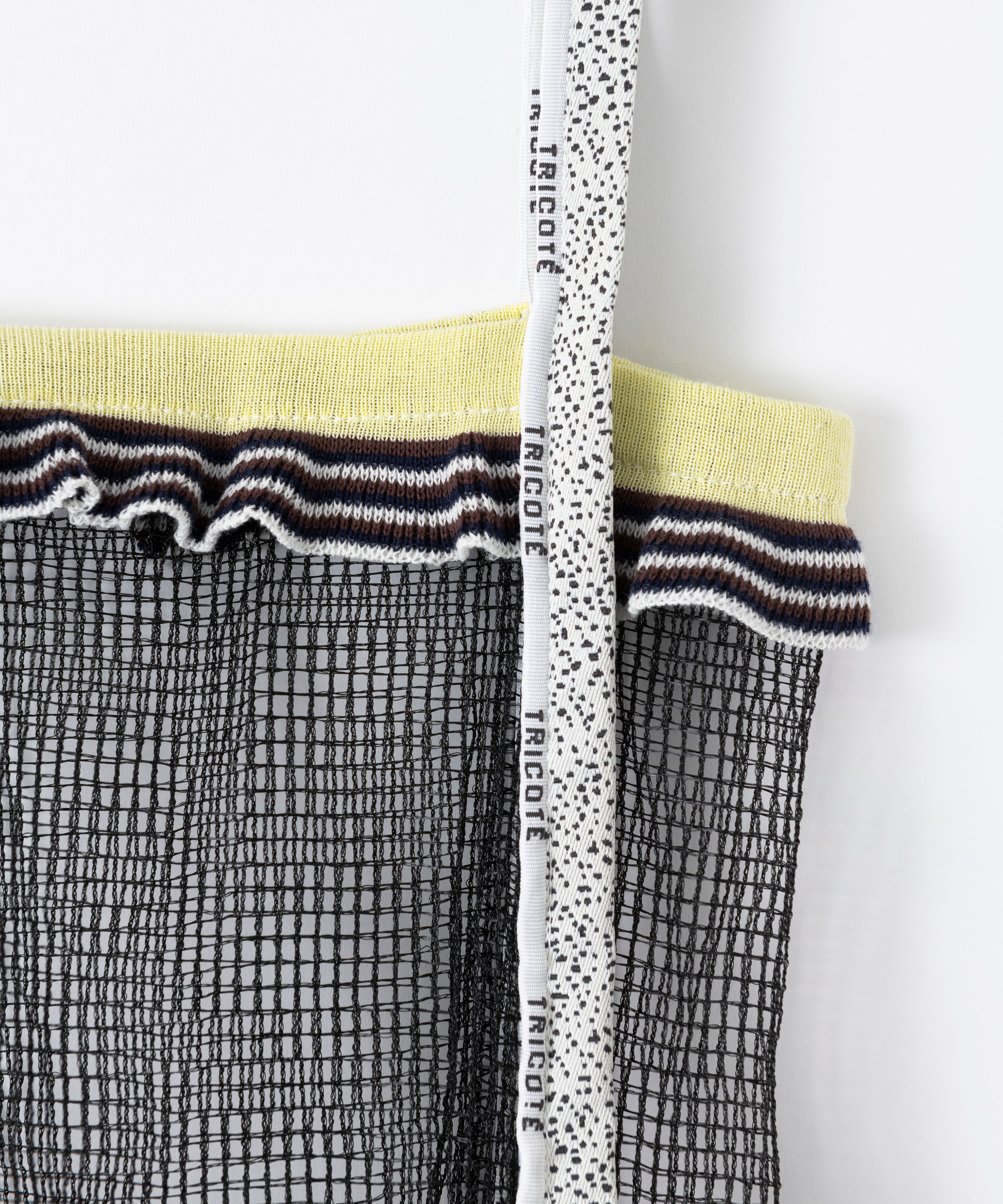 FRILL KNIT TOTE BAG SMALL
SKU: TR01BG035-91IVORY-F
---
Details 
サイズ:高さ 21 × 幅 25 × 奥行き 13cm / ハンドル:21cm

Materials 
本体:ポリウレタン 100% 持ち手:ポリエステル 100% フリル:綿 100%

Weight 
80g

ハンドル部分や開け口のフリルまでこだわったメッシュ素材のバッグです。

<お取り扱い上の注意>
この製品は仕様上、付属部分の端が硬くなっておりますので使用時に衣類及び他のものとの引っ掛け等にご注意ください。
使用の際は、デリケートな素材の衣類及び他のものに引っ掛けないよう注意してお取り扱いください。


Details 
Size : H 21 × W 25 × D 13cm / Handle : 21cm

Materials 
Body : 100% POLYURETHANE Handle : 100% POLYESTER FRILL : 100% COTTON

Weight 
80g

Made in JAPAN

The original knit tape is piped from the handle to the entire bag.
It is made of mesh material which tends to be sporty, but there are frills made of soft thread, matches well with feminine fashion.

<Attention>
Due to the specifications of this product, the end of the attached part has hard edges,so please be careful when using it not to catch on clothing or other objects.
Please handle with care to avoid them get caught on delicate clothing.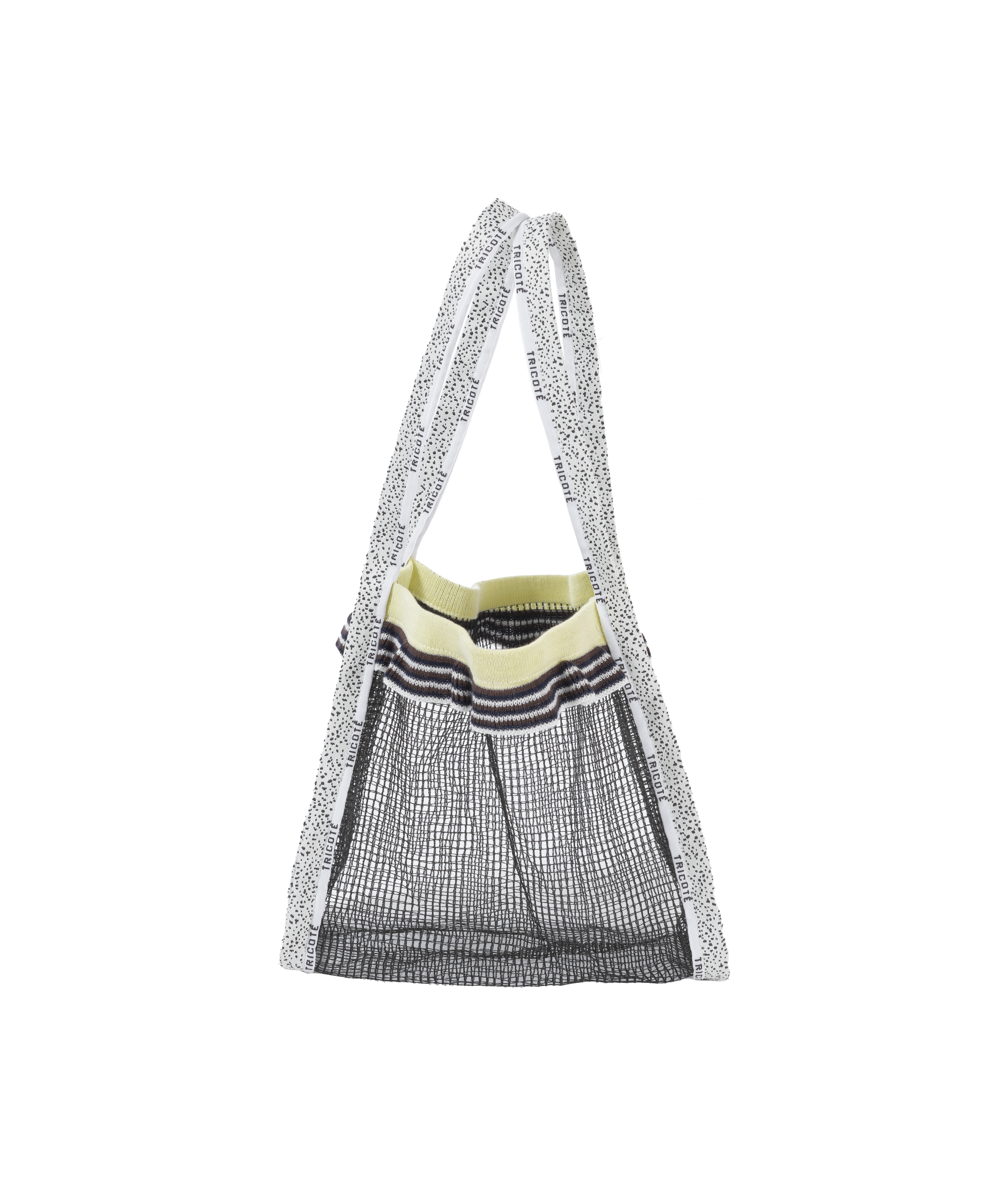 FRILL KNIT TOTE BAG SMALL
SALE価格

¥5,280
通常価格