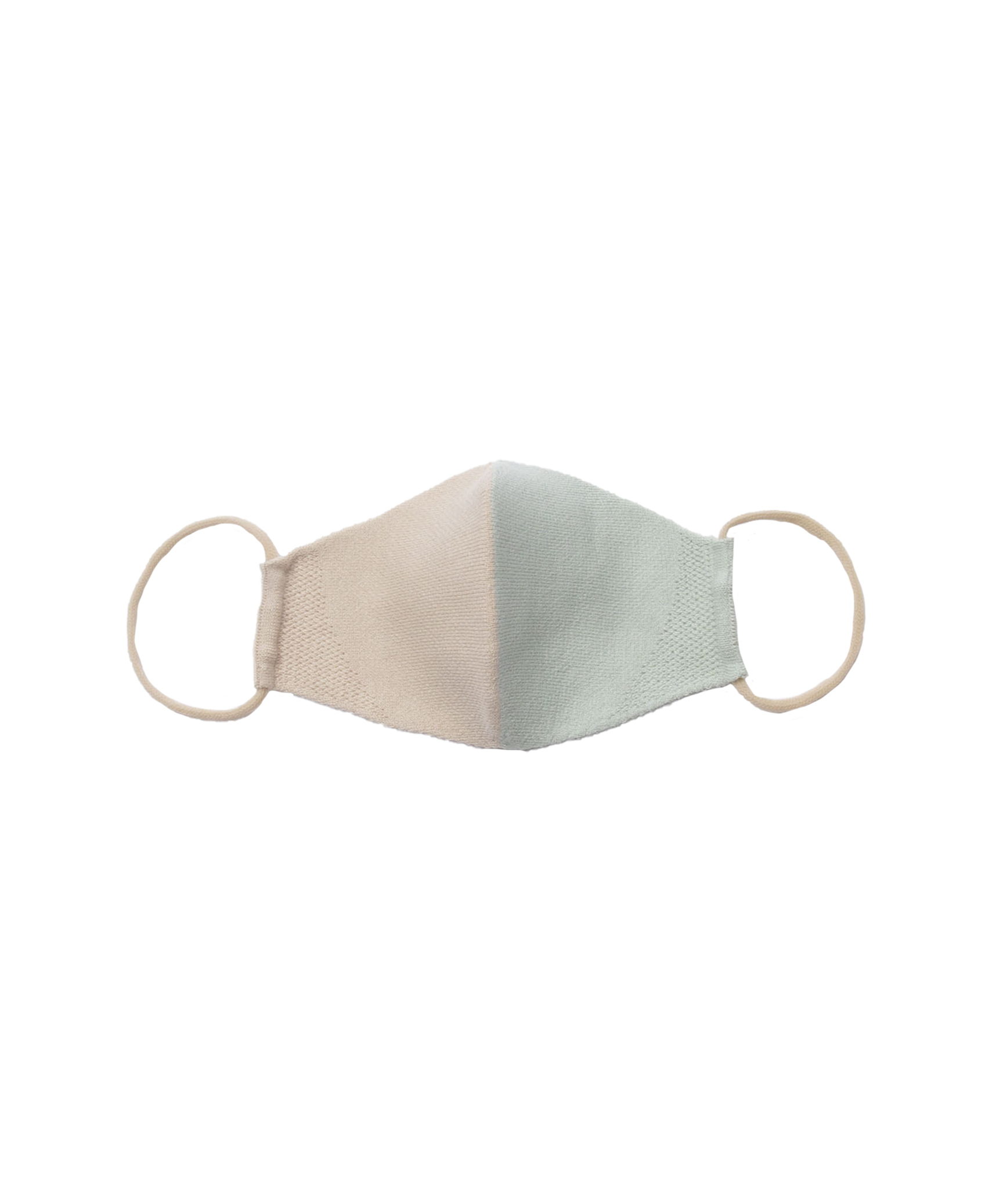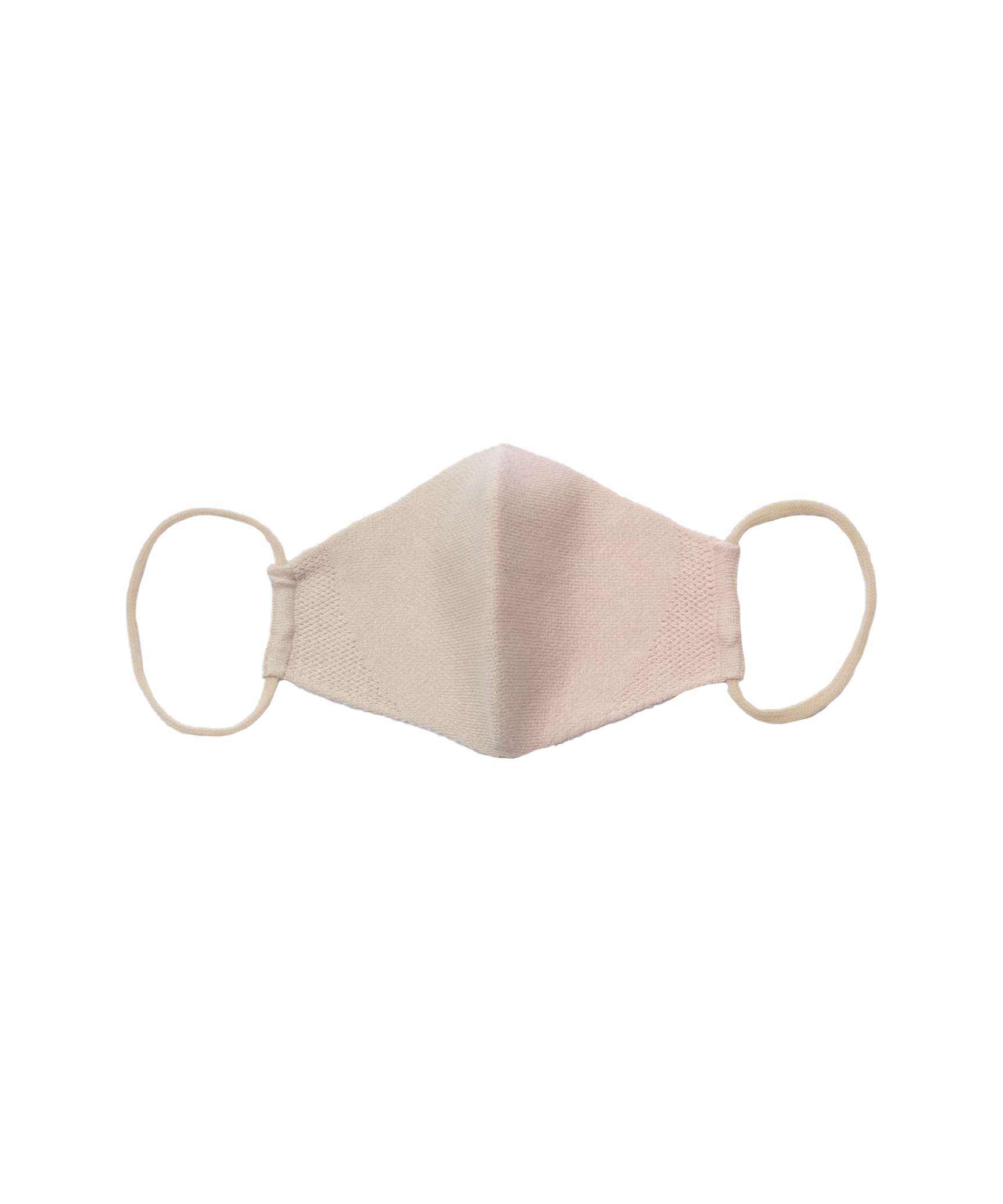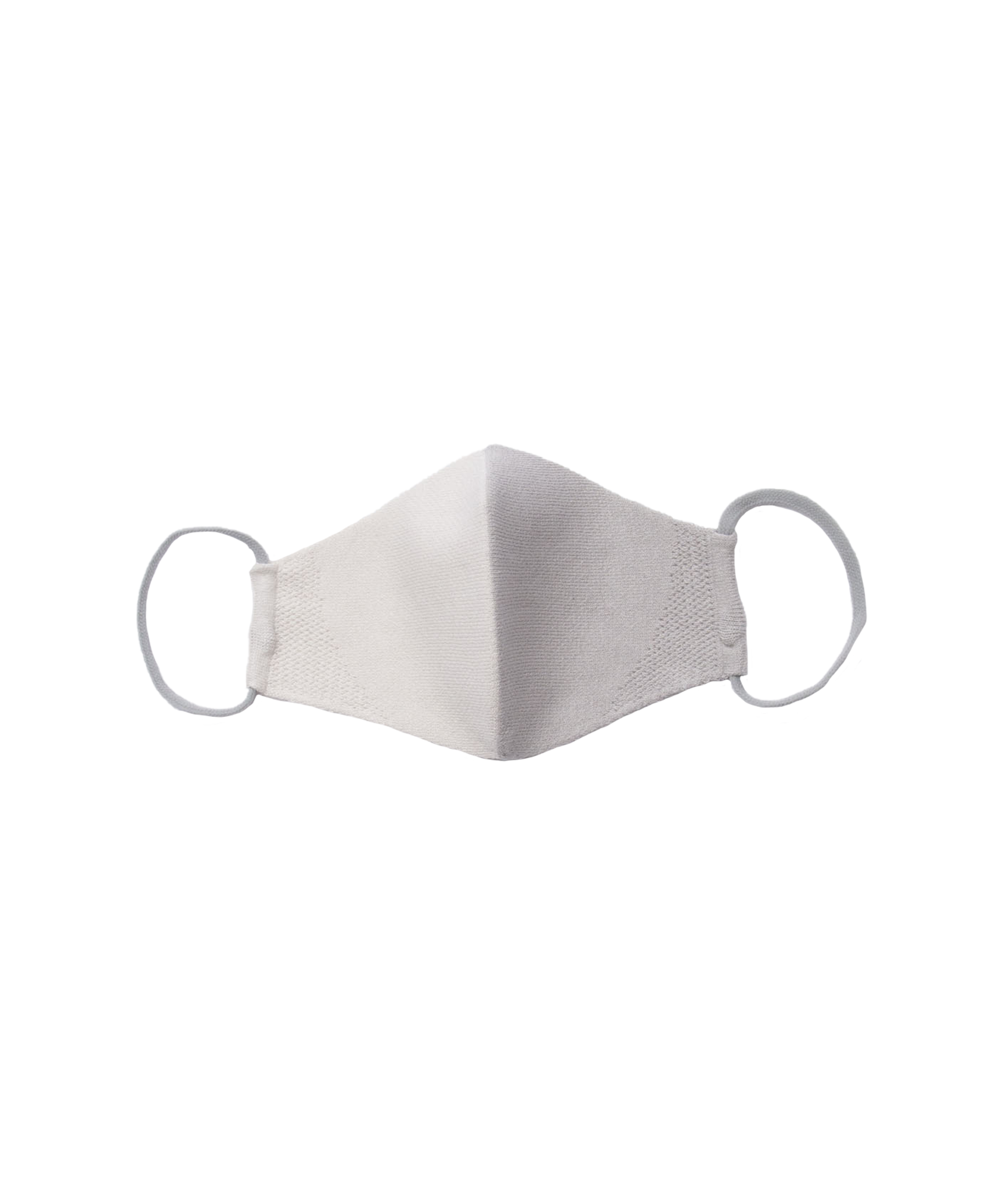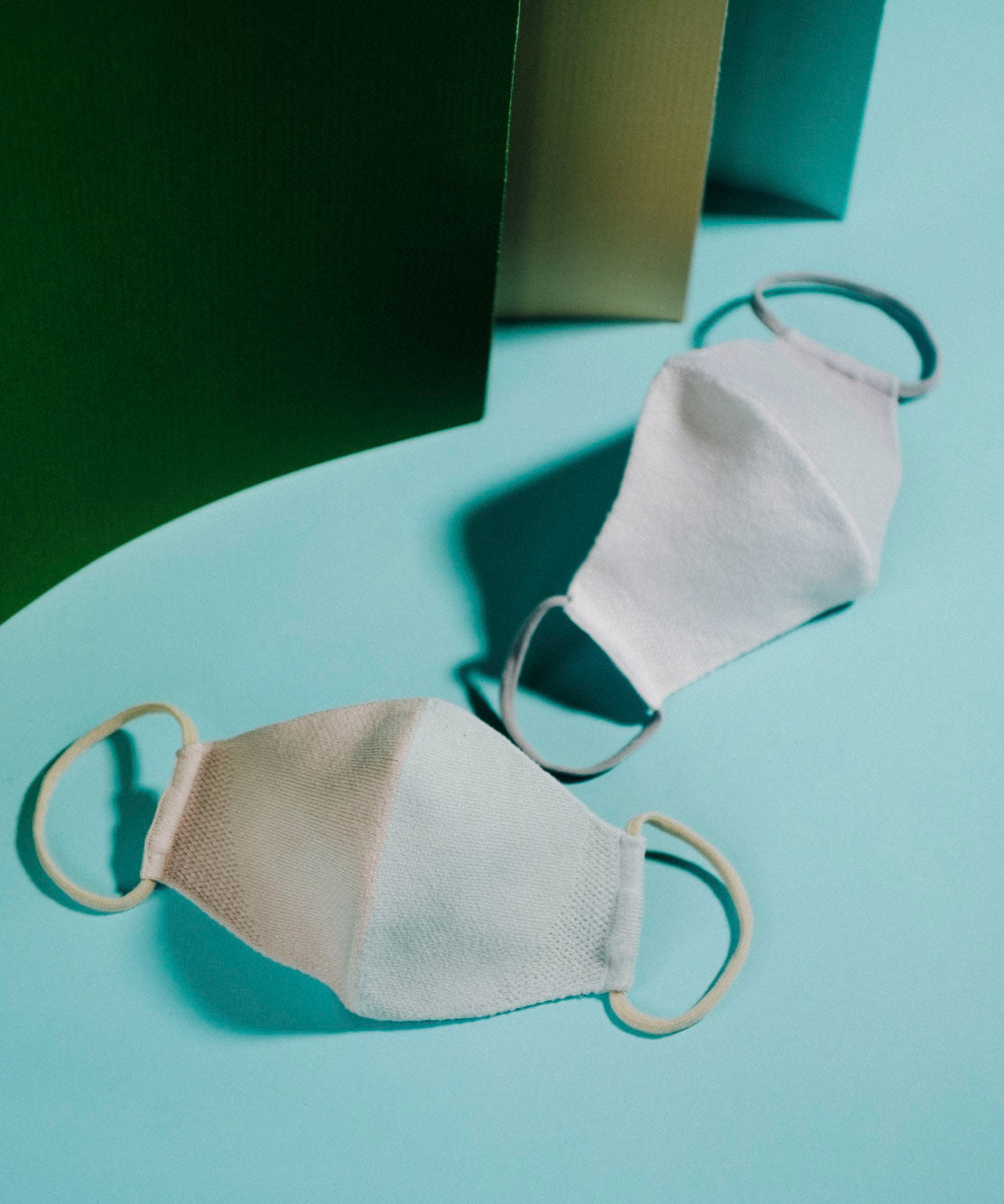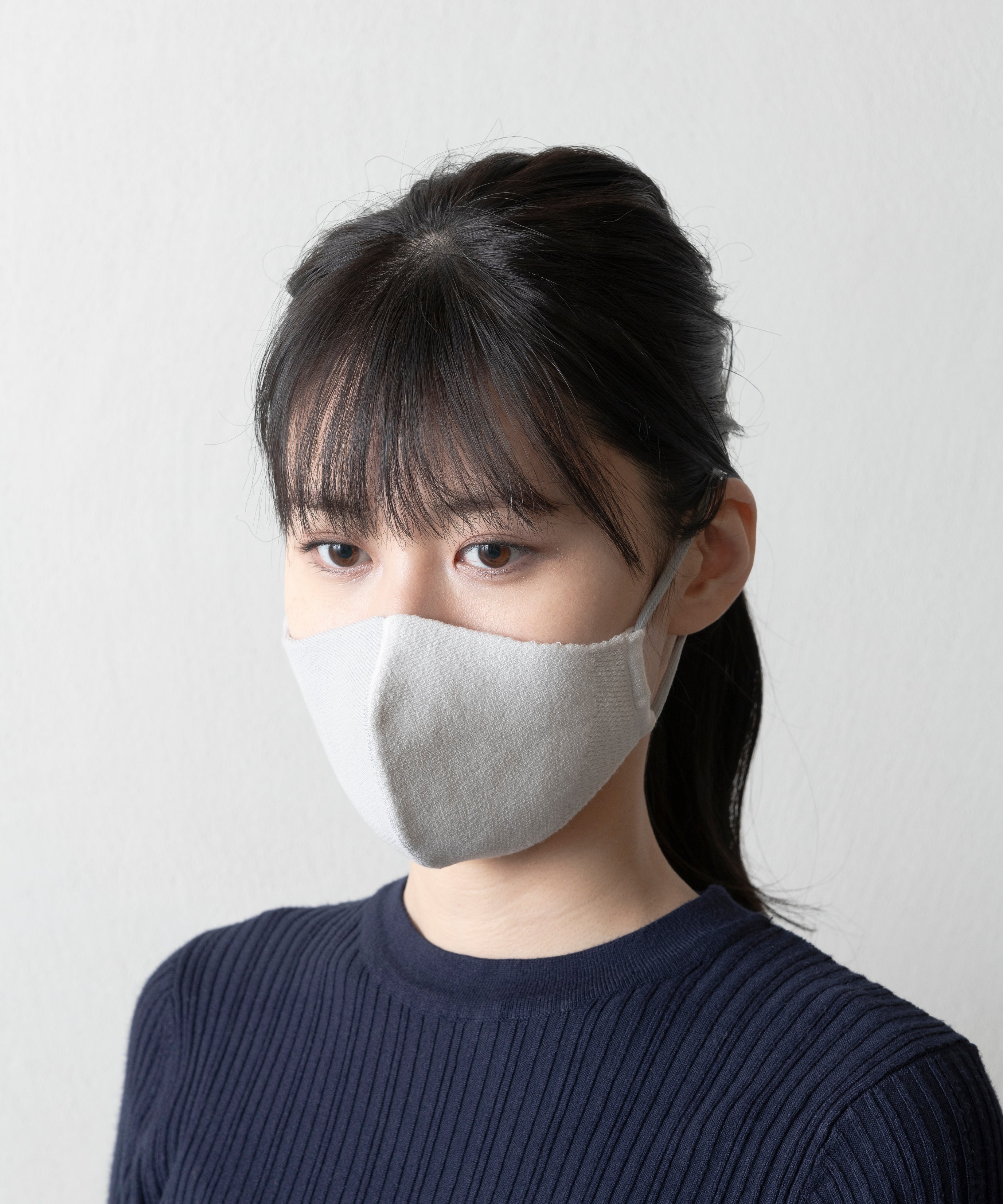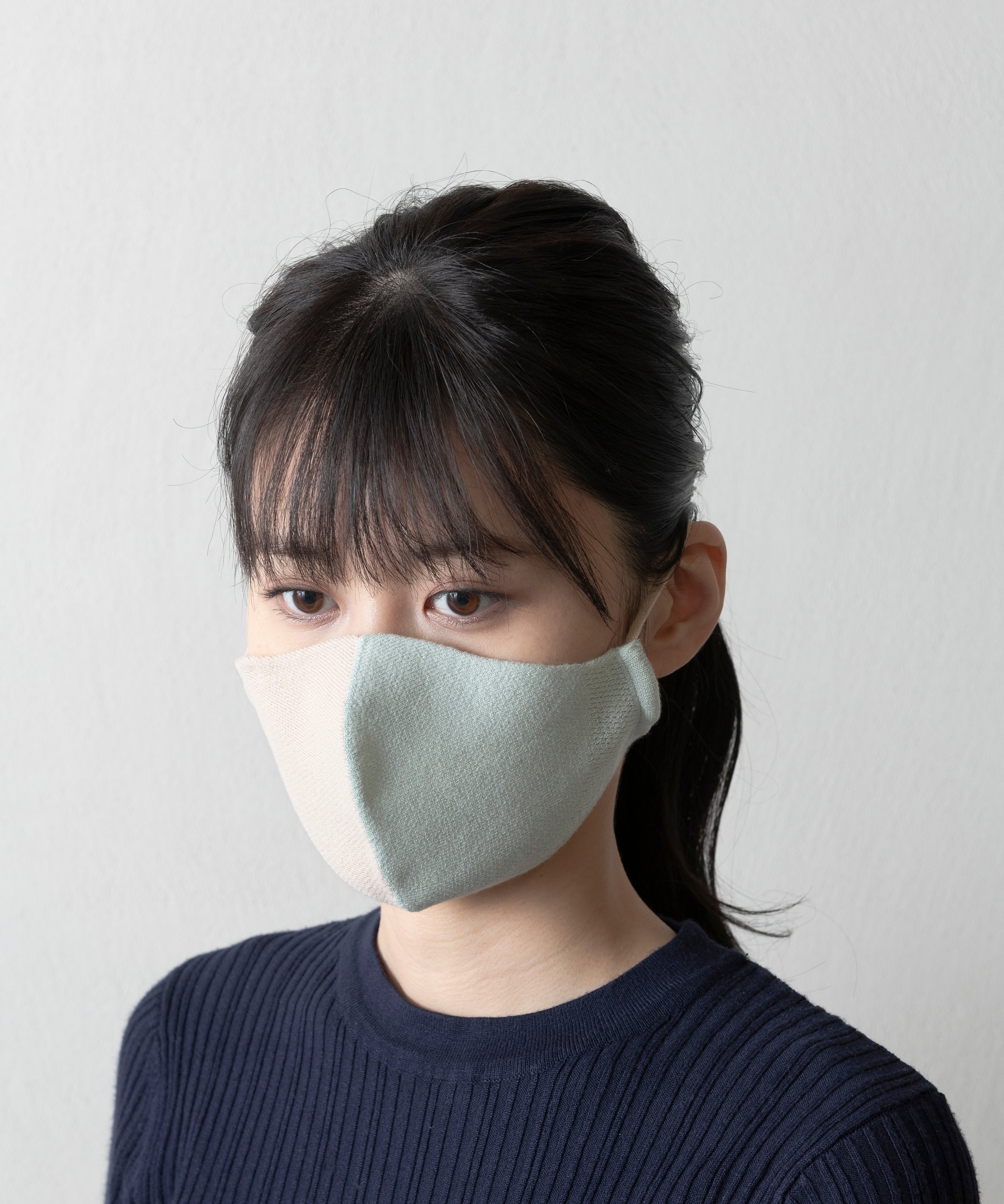 BI COLOR KNIT MASK
SKU: TR03MA052-71LPINK-M
---
Details
M サイズ:高さ 12 × 幅 20 ( 男性:やや小さい / 女性:普通 )
L サイズ:高さ 13 × 幅 22 ( 男性:普通 / 女性:やや大きい )

Materials 
コットン 84% / ナイロン 15% / ポリウレタン 1%

バイカラーが特徴のニットマスク。天然系デオドラント加工「ロンフレッシュ®」が施された糸を使用しており、優れた抗菌防臭効果を発揮します。吸湿・速乾性に優れ、快適な付け心地を維持することができる素材です。

※紐は結ぶことでサイズを調整できます。
※伸縮性のある素材の特性のため、サイズには誤差がございます。ご了承くださいませ。
※こちらの商品は衛生商品のため、返品交換は承ることができません。

<お取り扱い上の注意>
・乳幼児や呼吸器に異常がある方は使用しないで下さい。
・万一、かゆみ・かぶれ等の症状が現れた場合には、直ちに使用を中止してください。
・肌に異常がある場合は、悪化することがありますので、ご使用は避けてください。
・洗濯の際は、中性洗剤で優しく手で洗ってください。形状の崩れとほつれの原因となります。
・伸縮性のある柔らかな素材のため、洗濯の後に形を整えて通しの良い場所に陰干しして下さい。
・摩擦や引っ掛けに気を付けてください。
・塩素系の漂白剤は使用しないでください。
・タンブラー乾燥は使用しないでください。
・こちらのマスクは、感染を防ぐものではありません。


Details
M size : H 12 × W 20cm
L size : H 13 × W 22cm

Materials 
84% COTTON / 15% NYLON / 1% POLYURETHANE

Made in JAPAN

Bi-colour knitted mask, made from yarn treated with the natural deodorant process RONFRESH®, which has an excellent antibacterial and deodorant effect. The material has excellent moisture absorption and quick-drying properties and maintains a comfortable fit.

<Handle with care>
・ Do not use for infants or those with breathing problems.
・ If you have any symptoms such as itchiness or rash, please stop using immediately.
・ When washing, please wash gently with a neutral detergent by hand. It may cause the shape to collapse and fray.
・Since it is a soft and elastic material, please shape it after washing and dry it in the shade in a well-ventilated place.
・Since it is a stretchy material, it may stretch as you wear it.
・It may shrink after washing.
・ Be careful of friction and catching.
・ Do not use chlorine bleach.
・ Do not use tumble drying.
・ This mask does not prevent infection.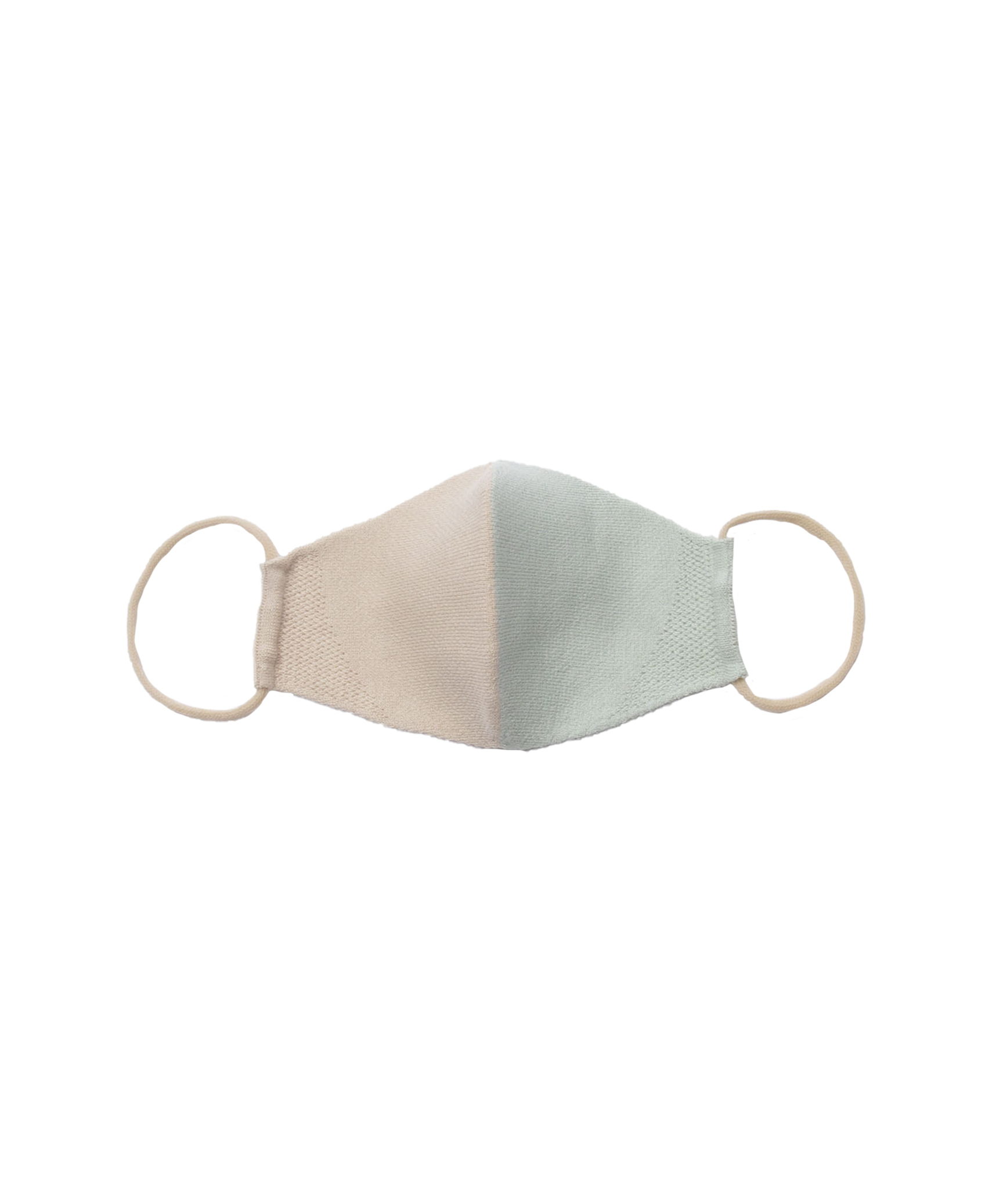 BI COLOR KNIT MASK
SALE価格

¥2,200
通常価格