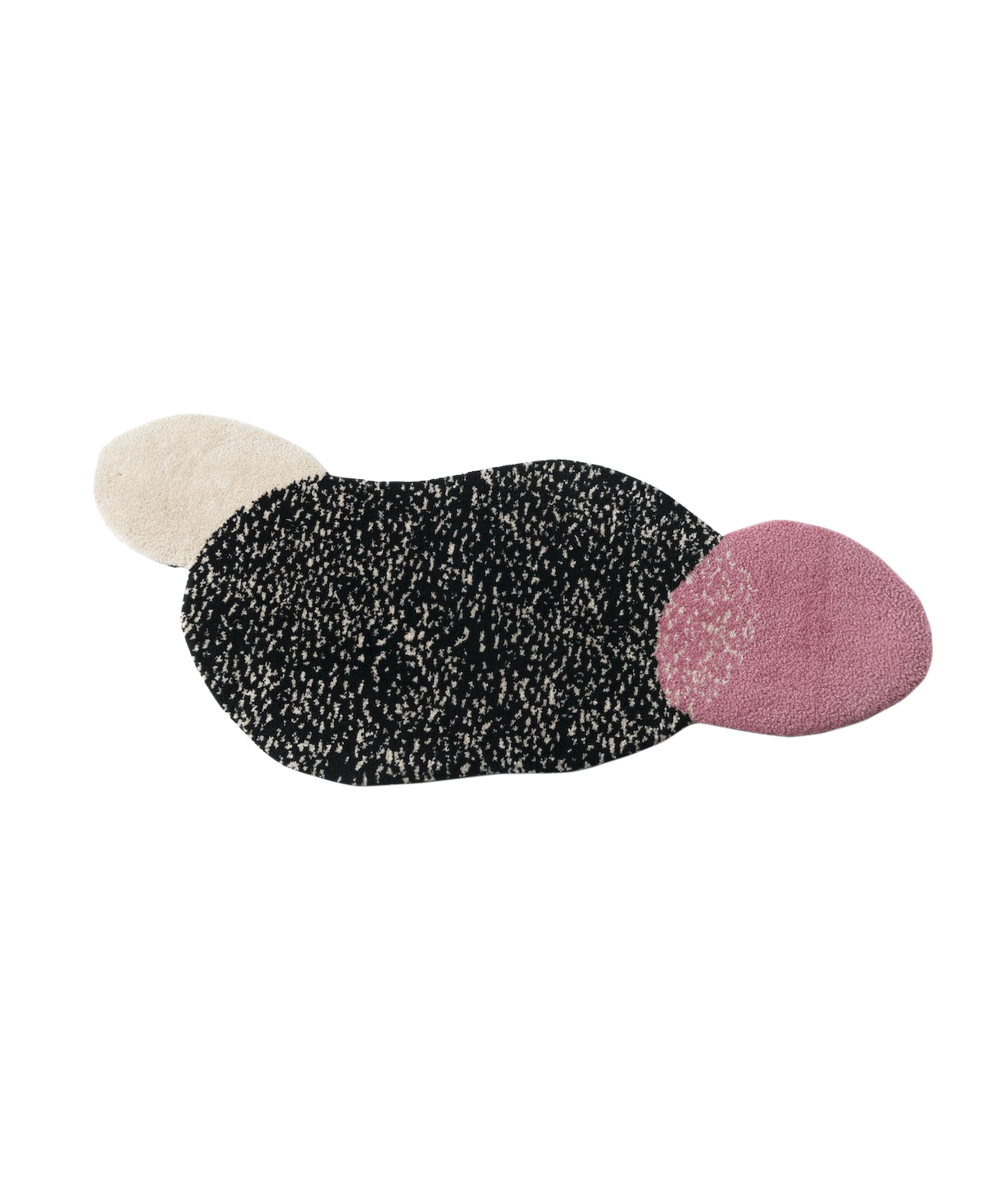 Sesame 3 stone RUG
SKU: TR31RG053-72-F
---
Details 
サイズ:高さ 49 × 幅 113.5cm

Materials 
ナイロン 100%

日本庭園の飛び石をイメージした横長のラグマット。ストーンを3つ並び置かれた模様のラグマット。TRICOTEらしく配色でお家を彩るカラーリングです。

<お取り扱い上の注意>
直射日光で乾かしますと、変形いたします。 変形したマットは元に戻らない可能性がございますので十分ご注意ください。 タンブラー乾燥はお避け下さい。 以上の点をご留意の上、お買い求めください。

<お手入れの仕方>
【予洗(水洗い)】中の汚れが浮き上がるまで十分に水を含ませます。
【本洗い】水に溶いた中性洗剤を適量マットにかけて、デッキブラシなどで洗ってください。
【すすぎ】洗い終えましたら、汚水、泡などを水ですすいでください。 汚れがはげしい場合は二度洗いしてください。
【水切り】乾燥したモップやタオルなどでできるだけ水分を除去してください。
【乾燥】風通しの良い日陰で陰干ししてください。約1日で自然乾燥いたします。


Details 
Size : H 49 × W 113.5cm

Materials 
100% NYLON

Made in JAPAN

Horizontal rug with patterns inspired by the stepping stones of a Japanese garden. Designed with a pattern of three stones placed in a row, in a colour scheme that will add colour to your home.

<Handle with care>
The shape may bend when drying with direct sunlight.The shape may not go back once the it's deformed,Do not tumble-dry.