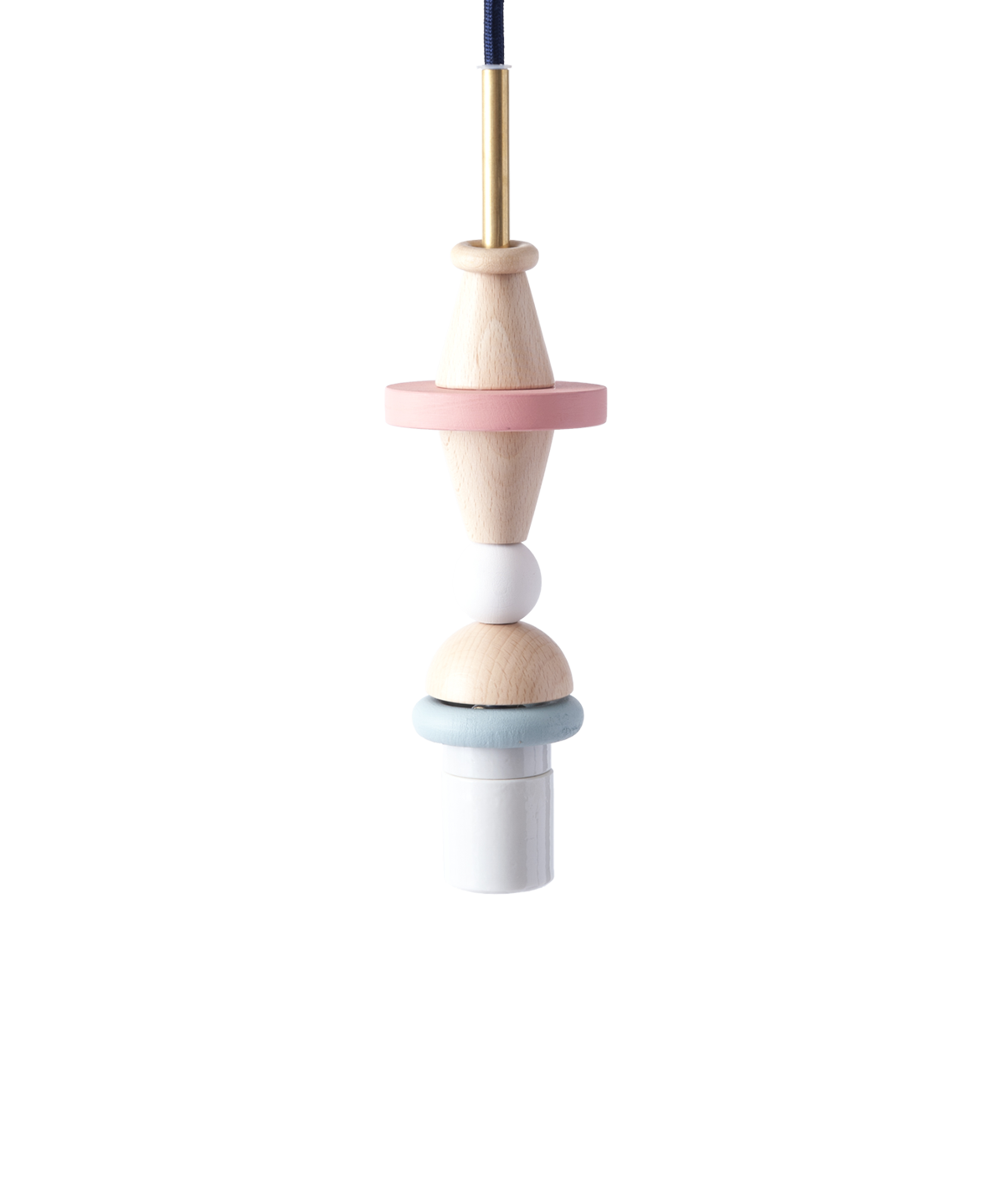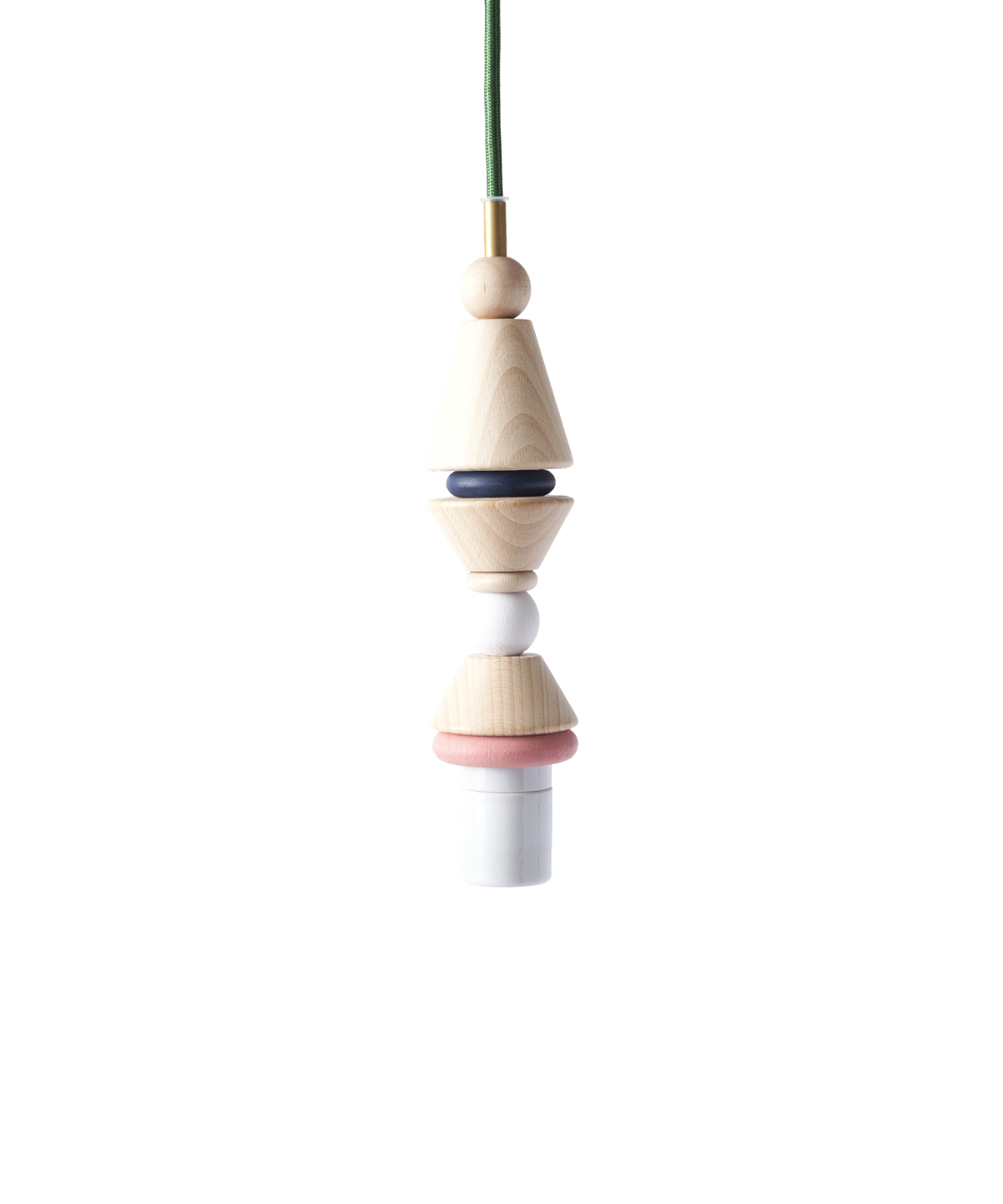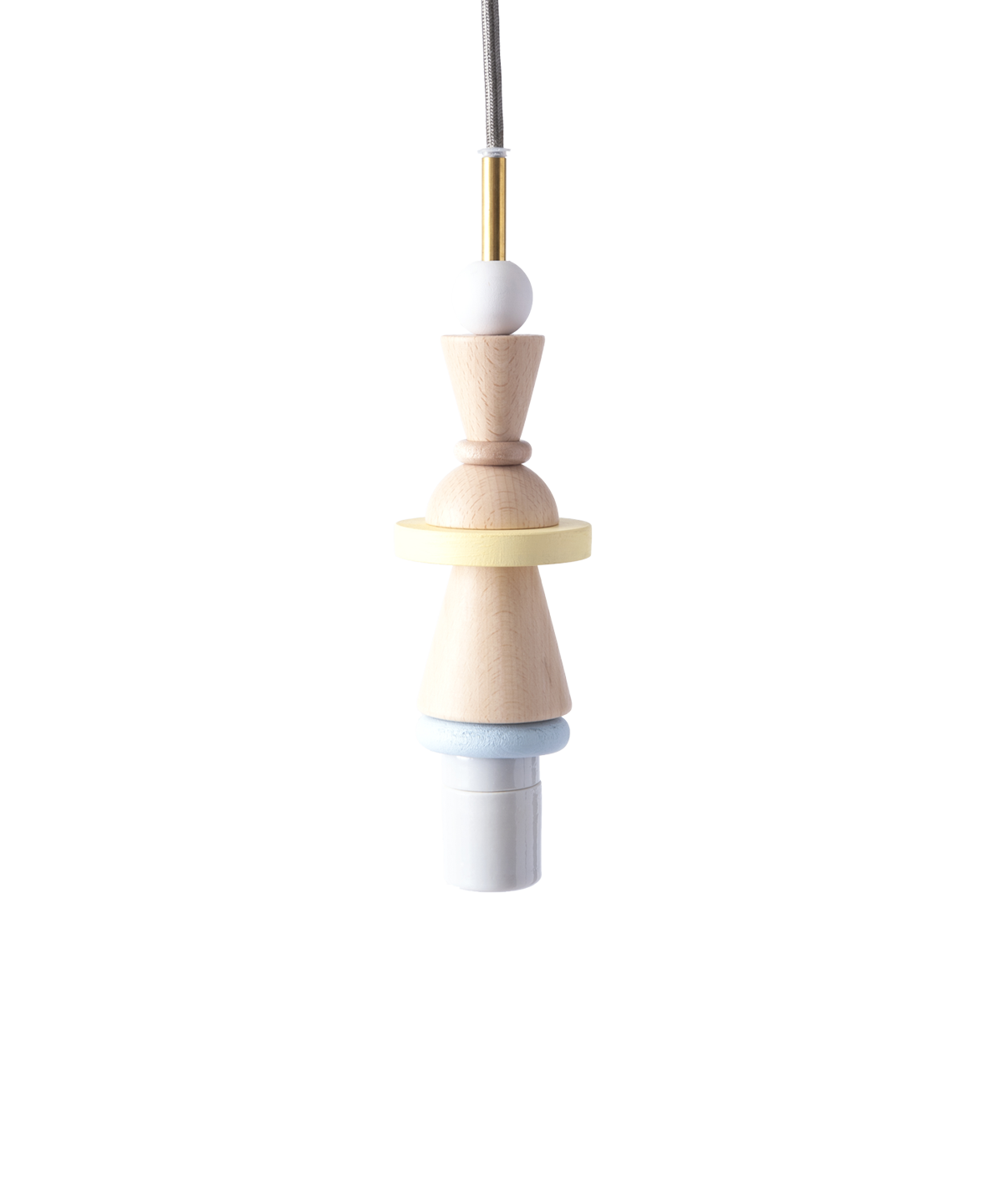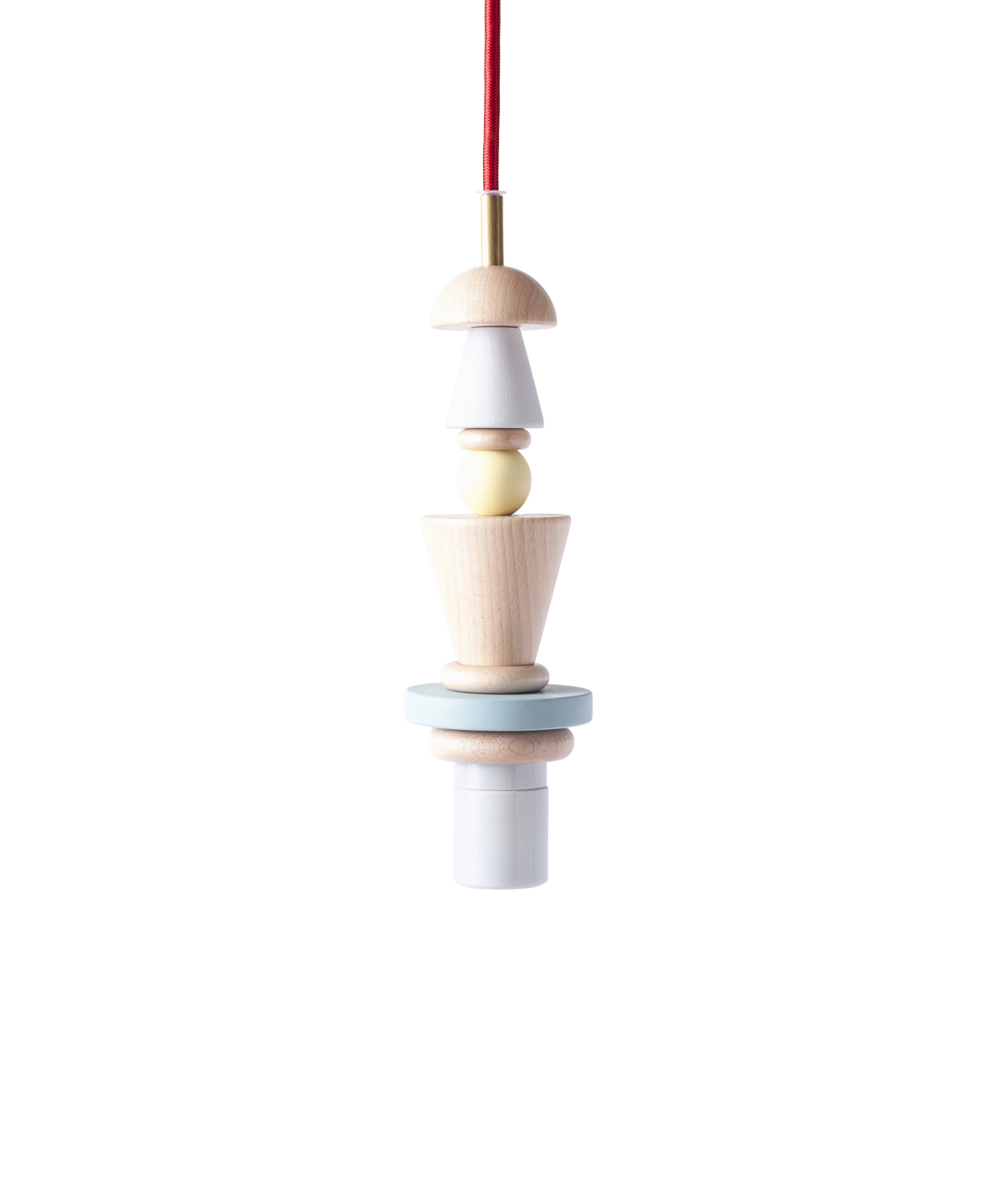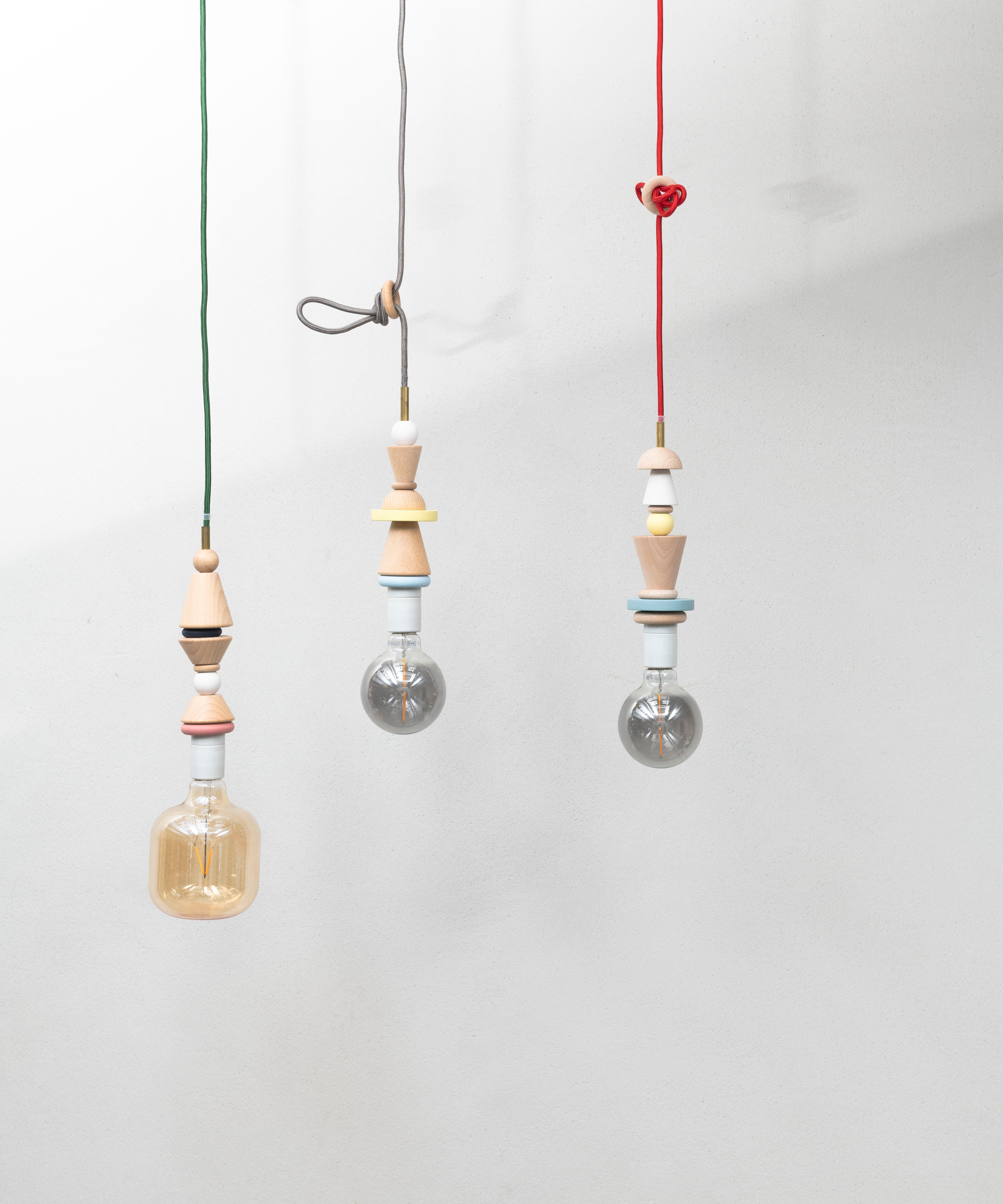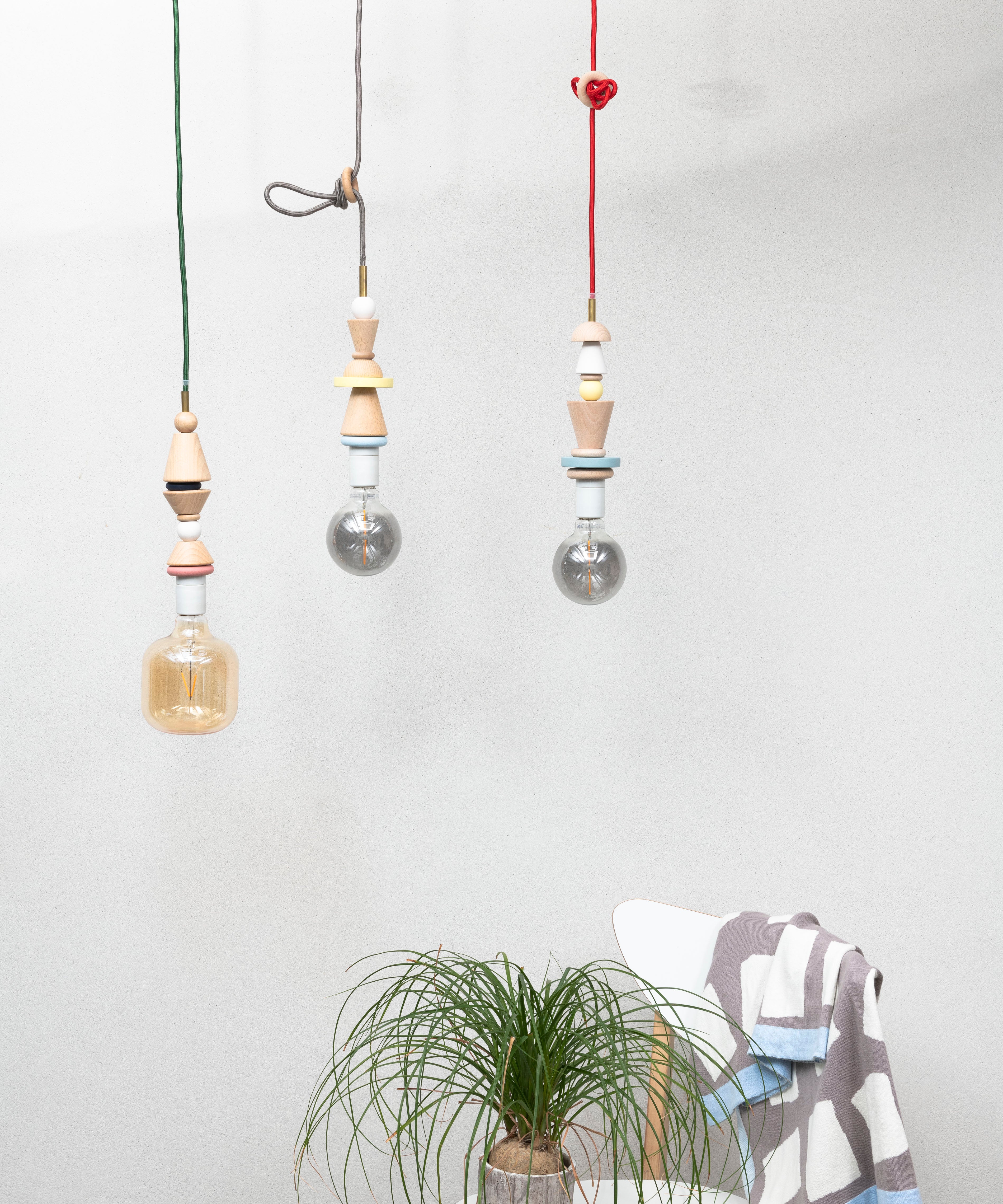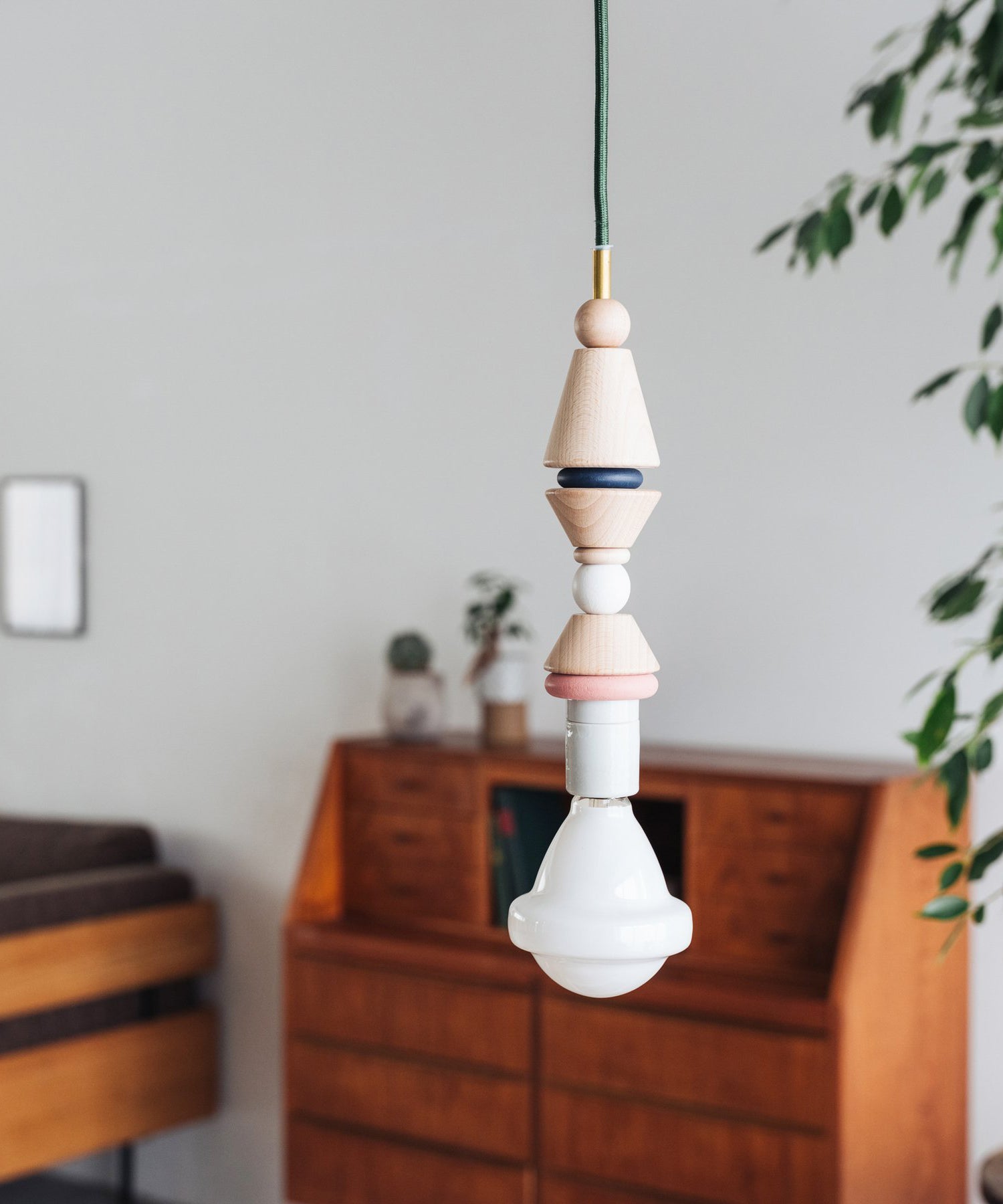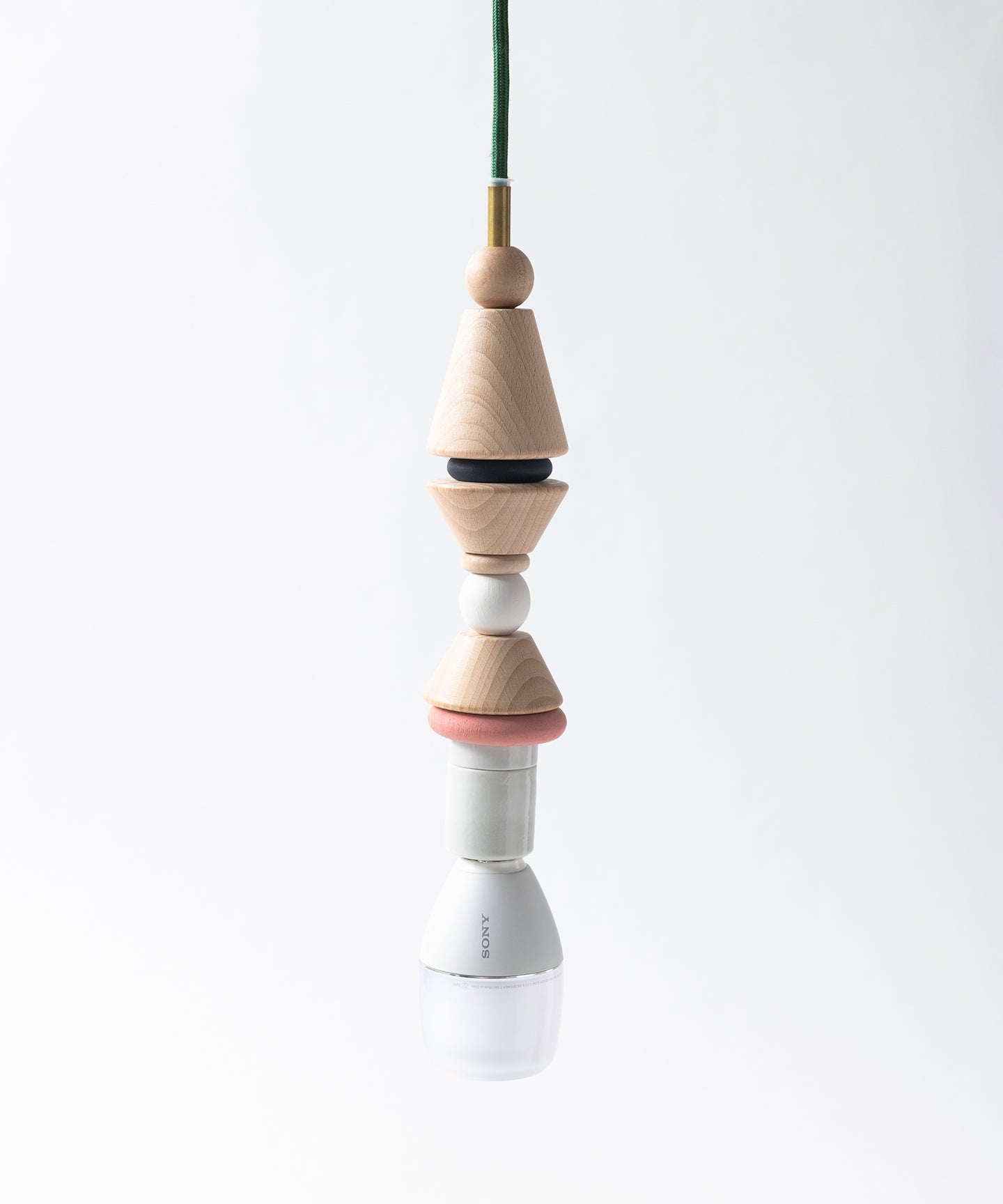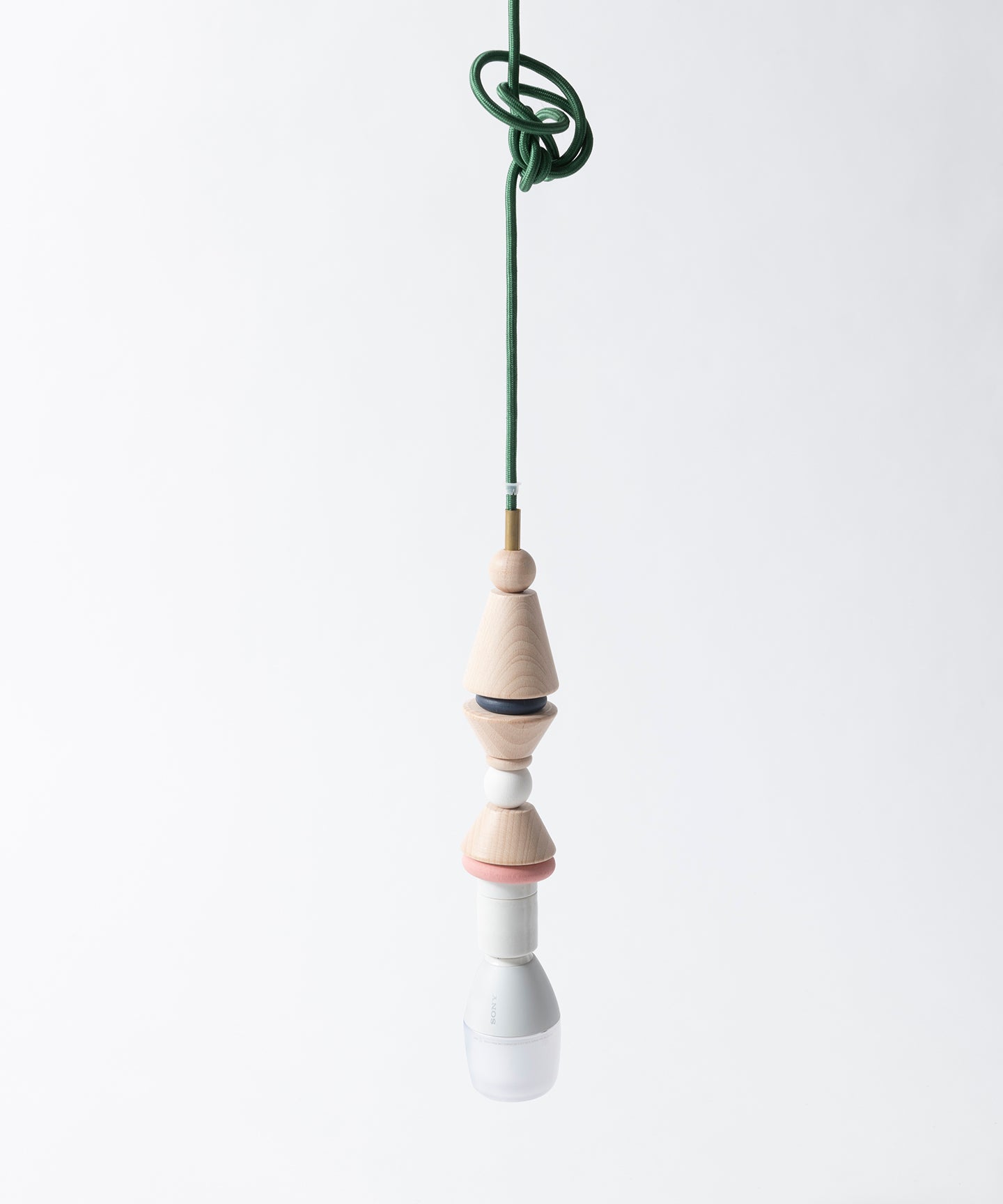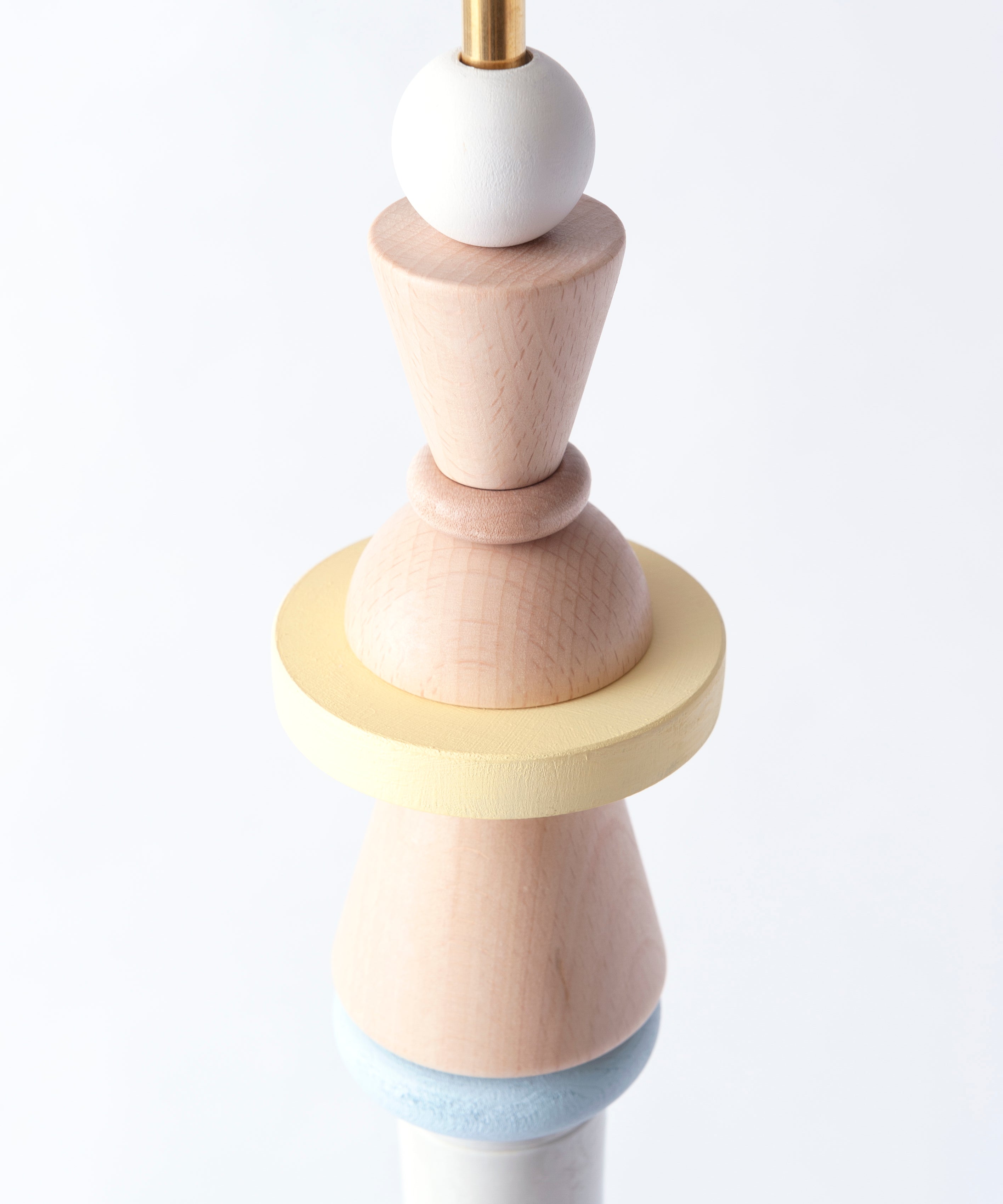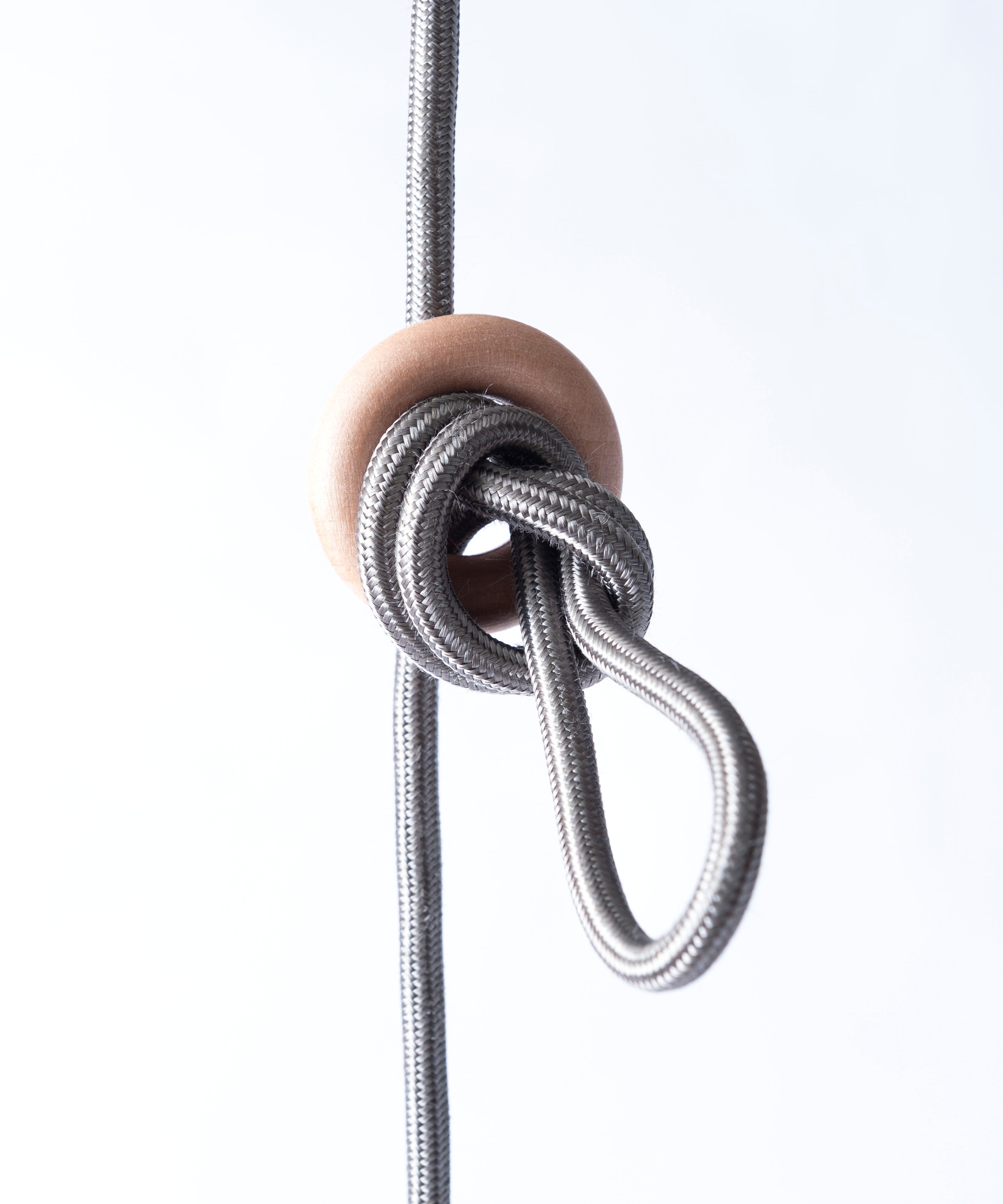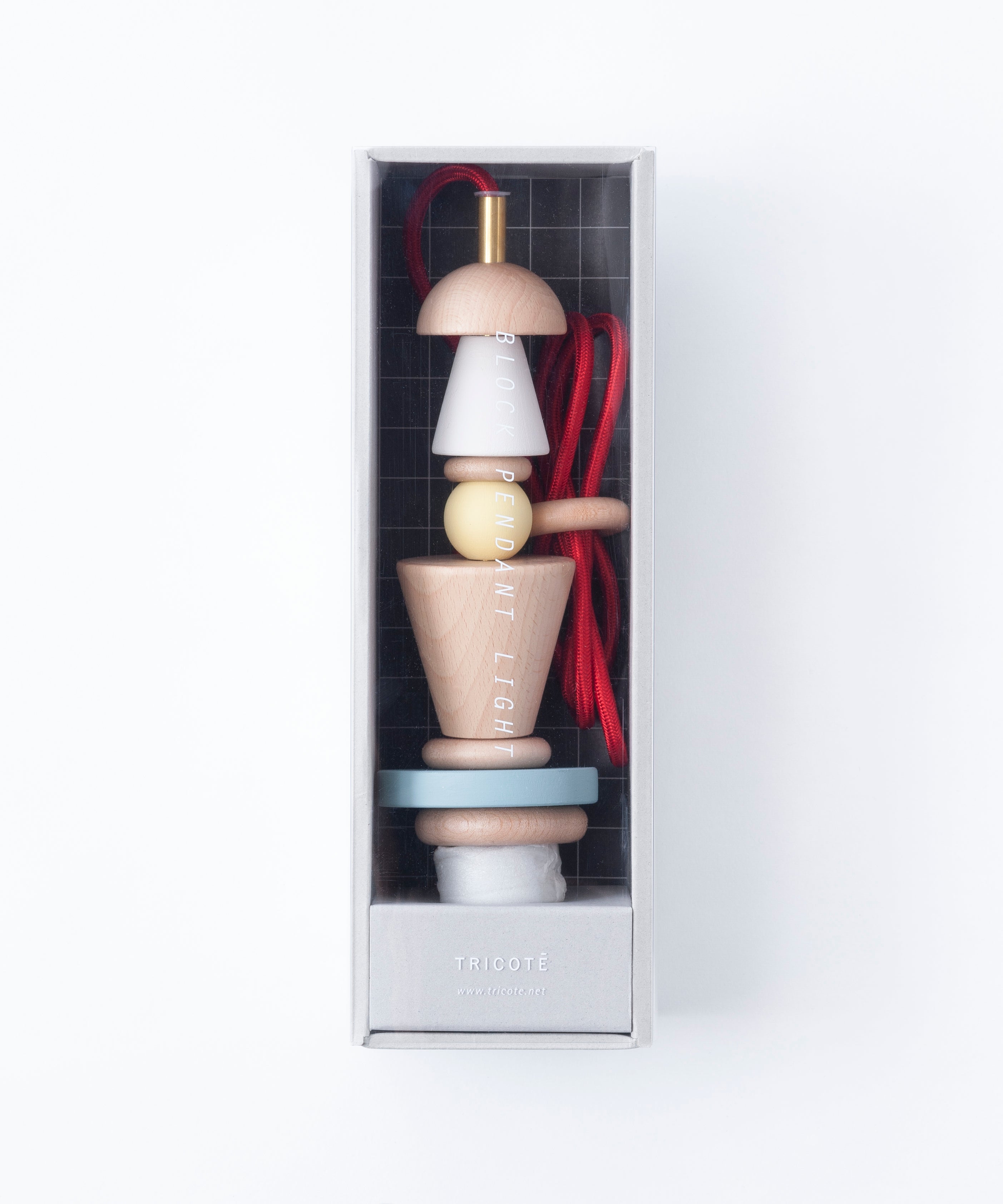 BLOCK PENDANT LIGHT
SKU: TR83LI080-39NAVY-F
---
Details
ソケット:高さ 60 × 直径 3.8cm
コード: 約1.5m

Materials
ソケット:陶器
コード:アクリル 100%

<用途> 屋内用
<適合電球> 白熱灯 / LED電球(〜60W相当)
<口金> E26
<重量> 約0.52kg
<取付> 引掛シーリング

色形の違うウッドパーツを組み合わせたペンダントライト。
コード部分の長さは、付属の丸リングパーツを使用して結び留めることで調節可能です。

※ダクトレールに取り付けられる場合は別途プラグが必要になります。
※電球は付属していません。

<お取り扱い上の注意>
・電球は E26口径の 60W以下をご使用ください。
・ 点灯中電球に触るとやけどする危険性がございますので、電球の取り替えなどで 触る場合は電源を切った上で十分注意の上お取り替えください。
・コードを結ぶ場合強く引っ張ったり、強く結ばないようにしてください。 あまり強く結ぶと中を通っている電線が断線する恐れがございます。
・器具に表示された電源電圧の±6%以内で使用してください。火災、感電の原因となります。


Details 
Socket : H 60 × W3.8cm Code :1.5m

Materials 
Socket : Pottery Code : 100% ACRYLIC

Made in JAPAN

New pendant light with different coloured and shaped wood parts. The length of the cord can be adjusted by tying it using the included round ring part. The balance between the texture of the wood and the colourful colours is lovely and makes a perfect style for the room.