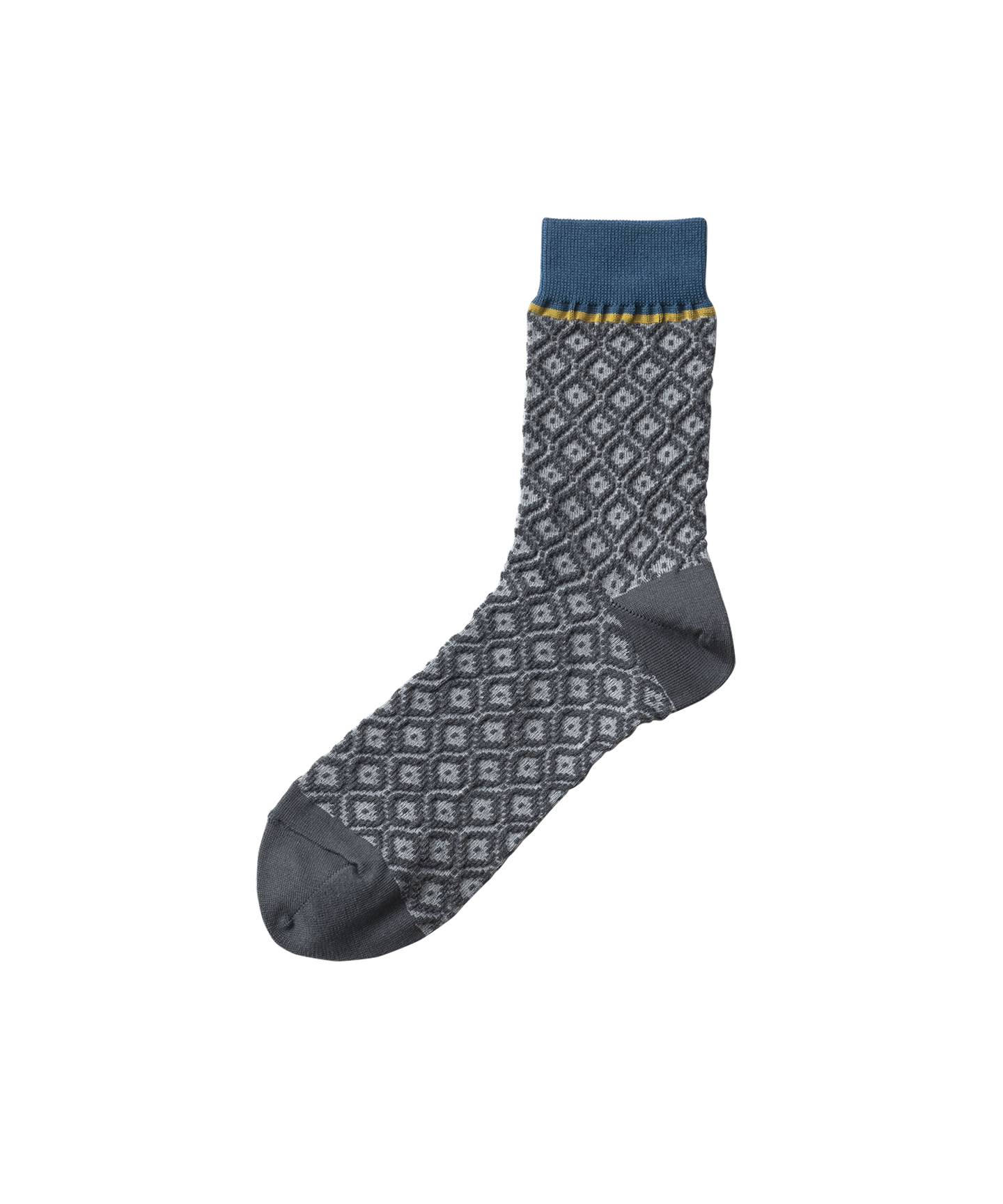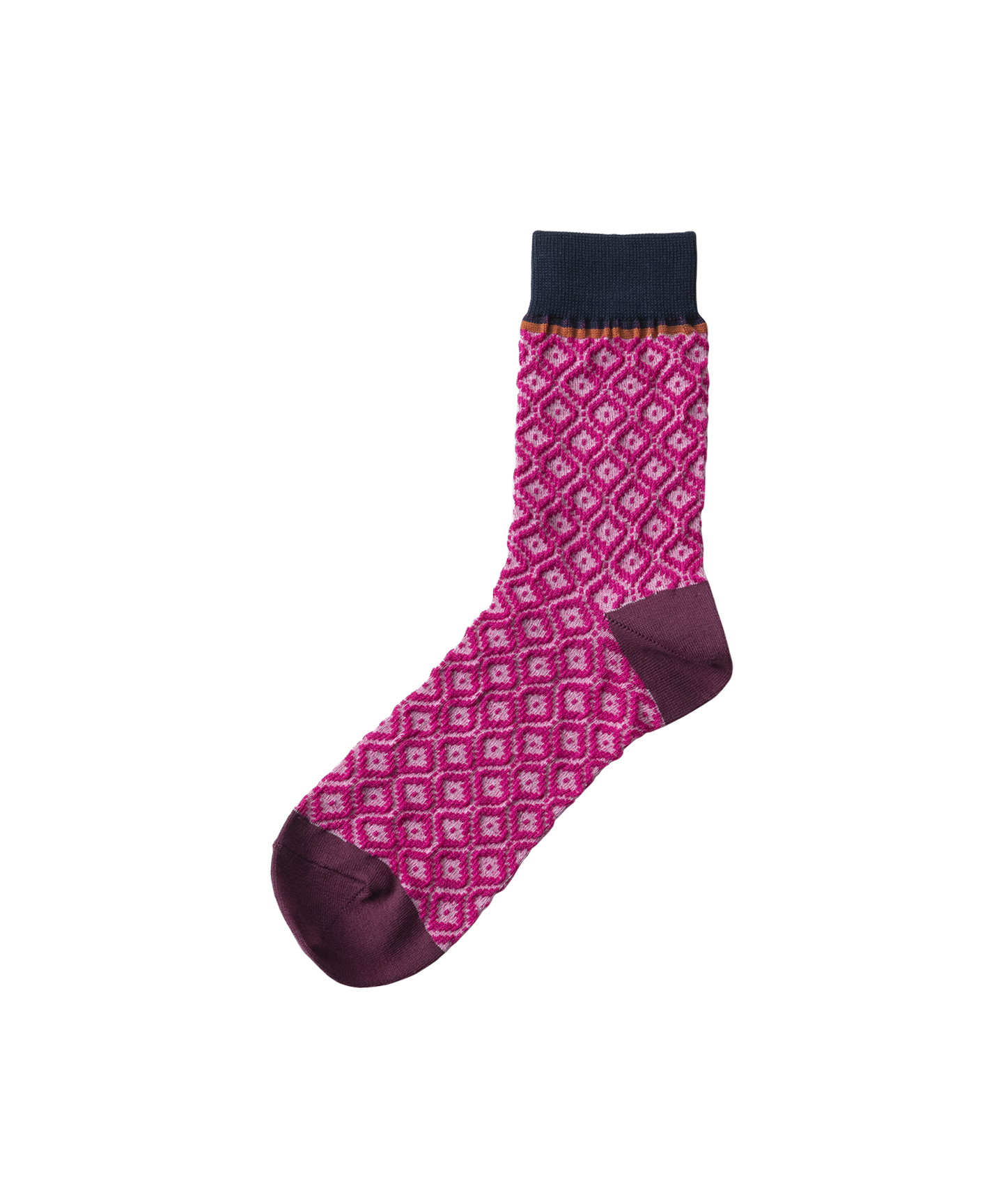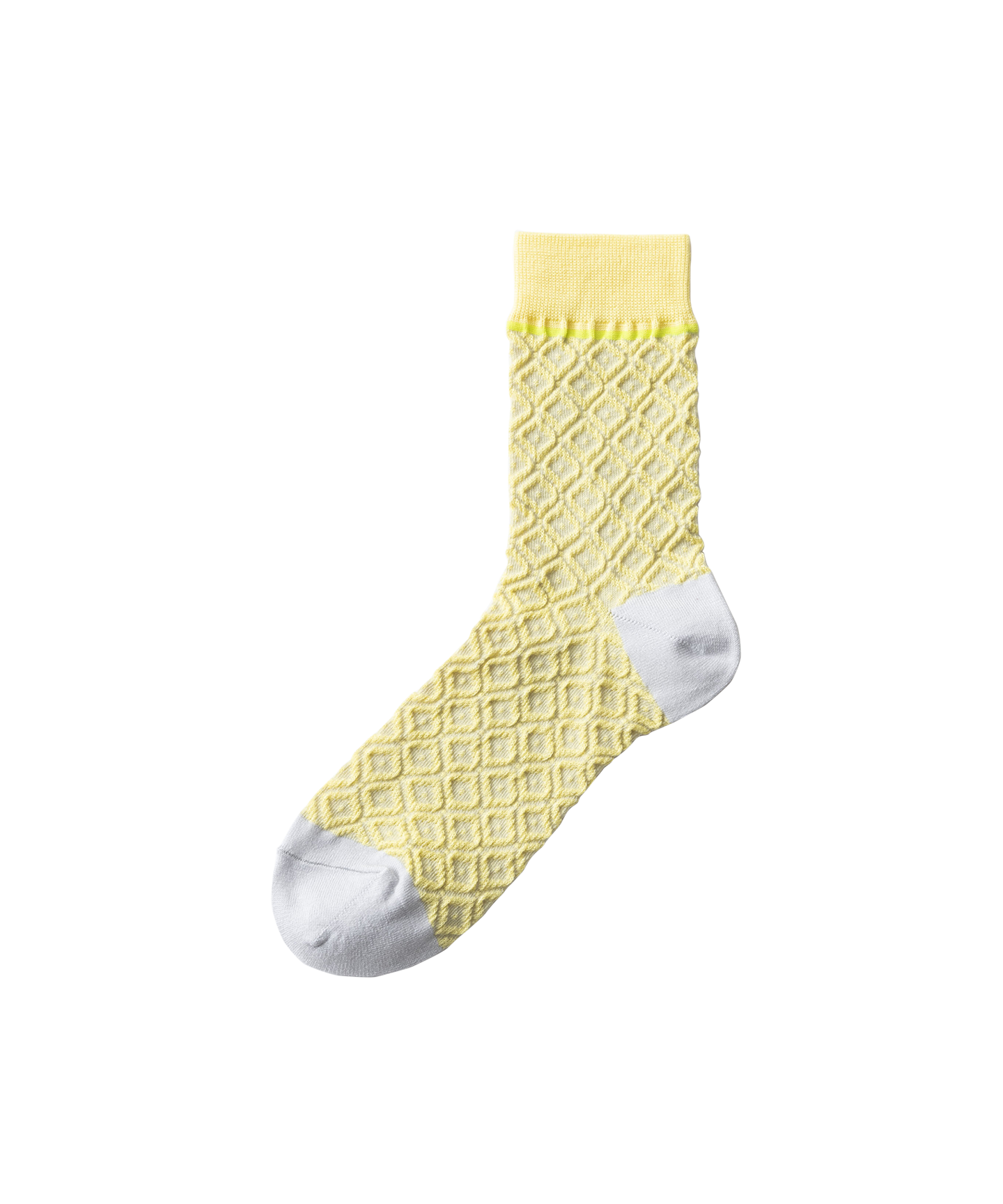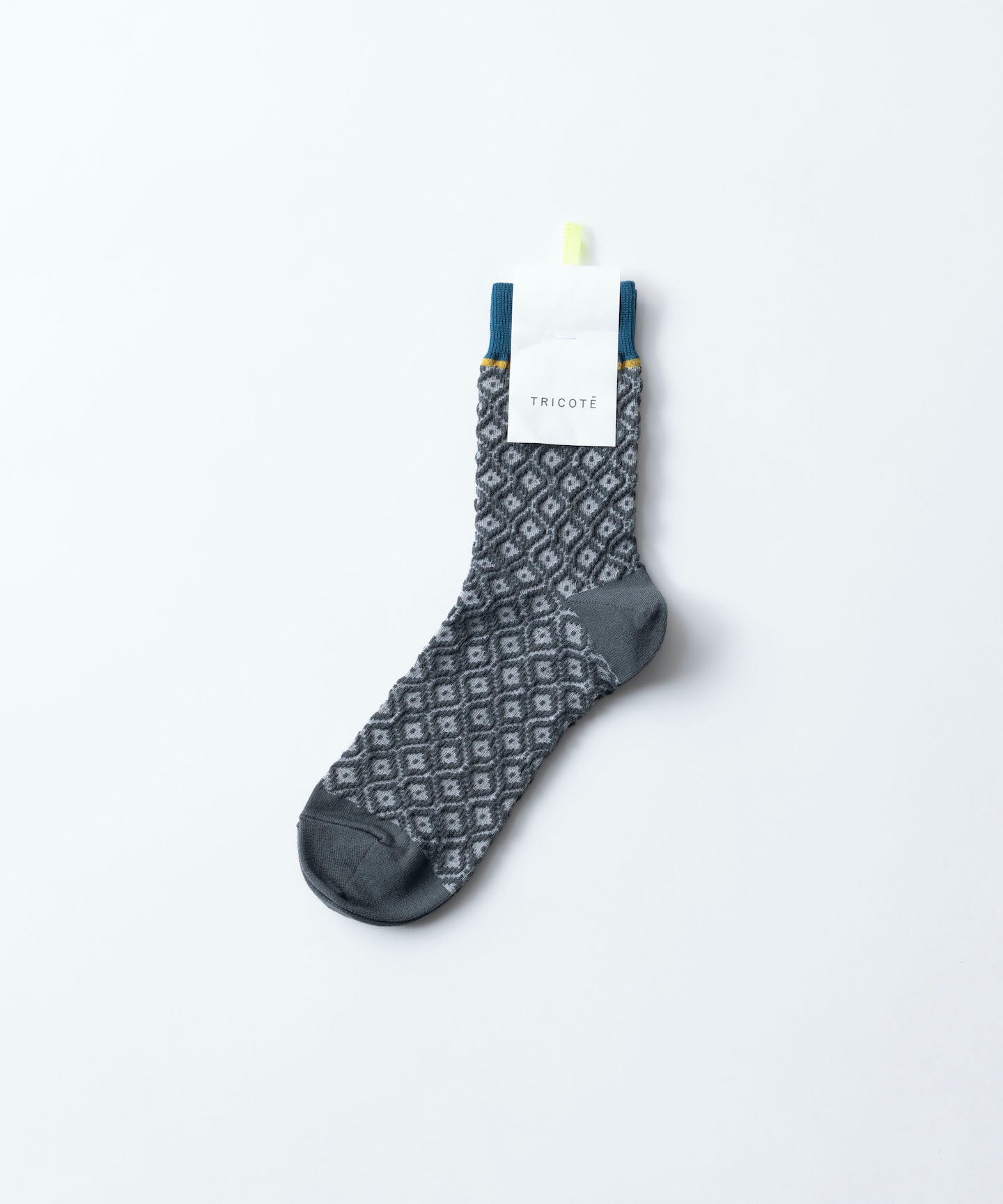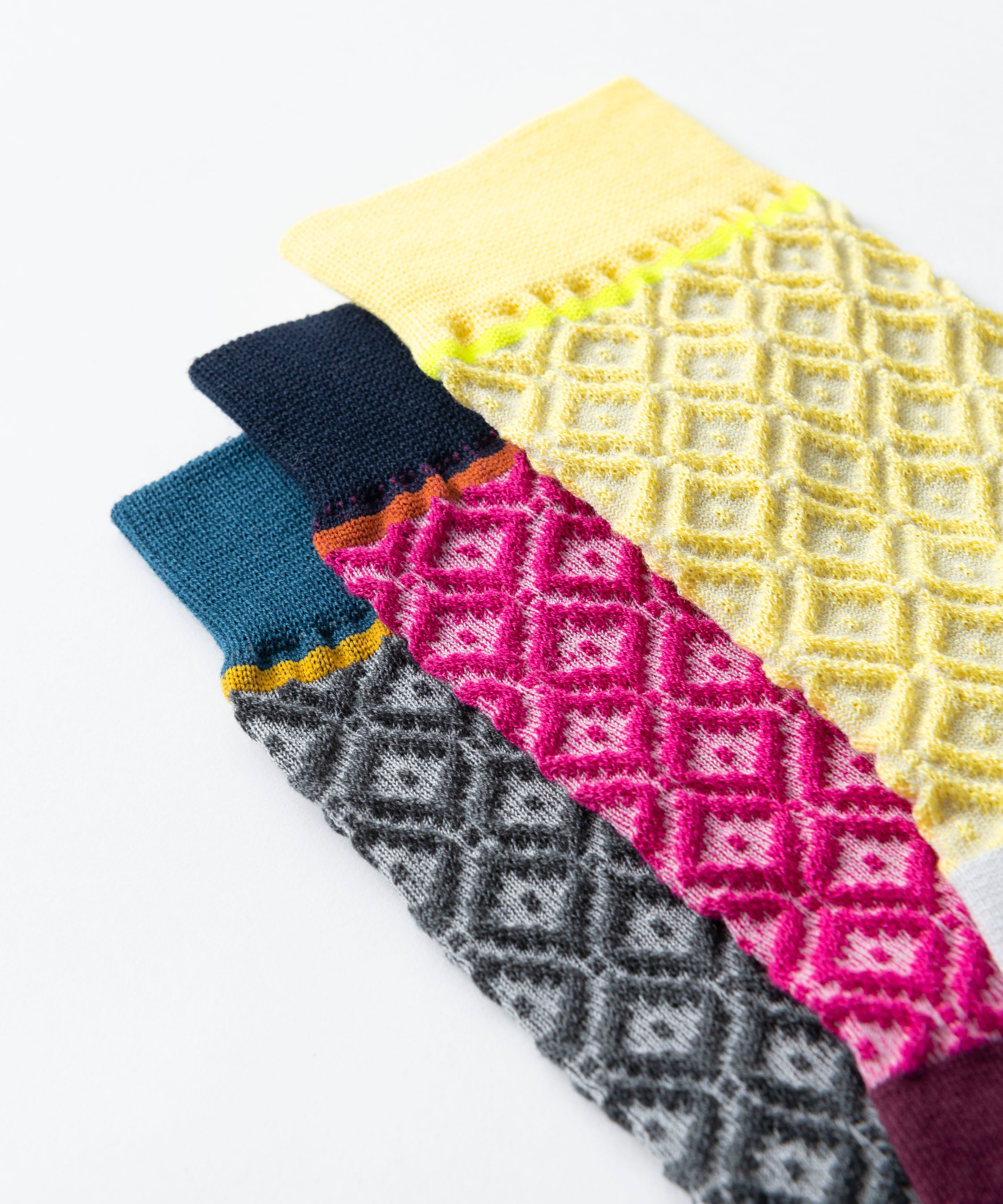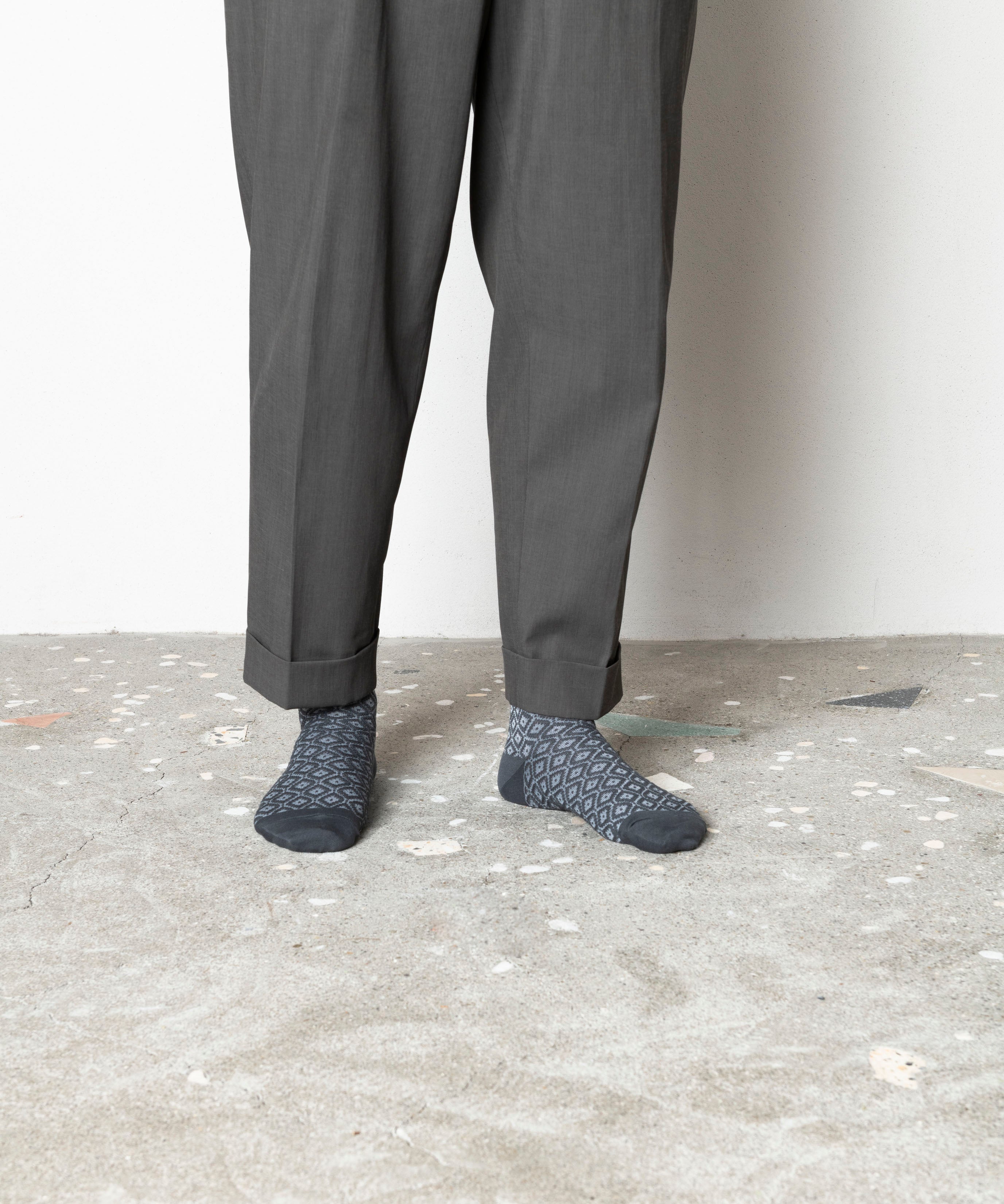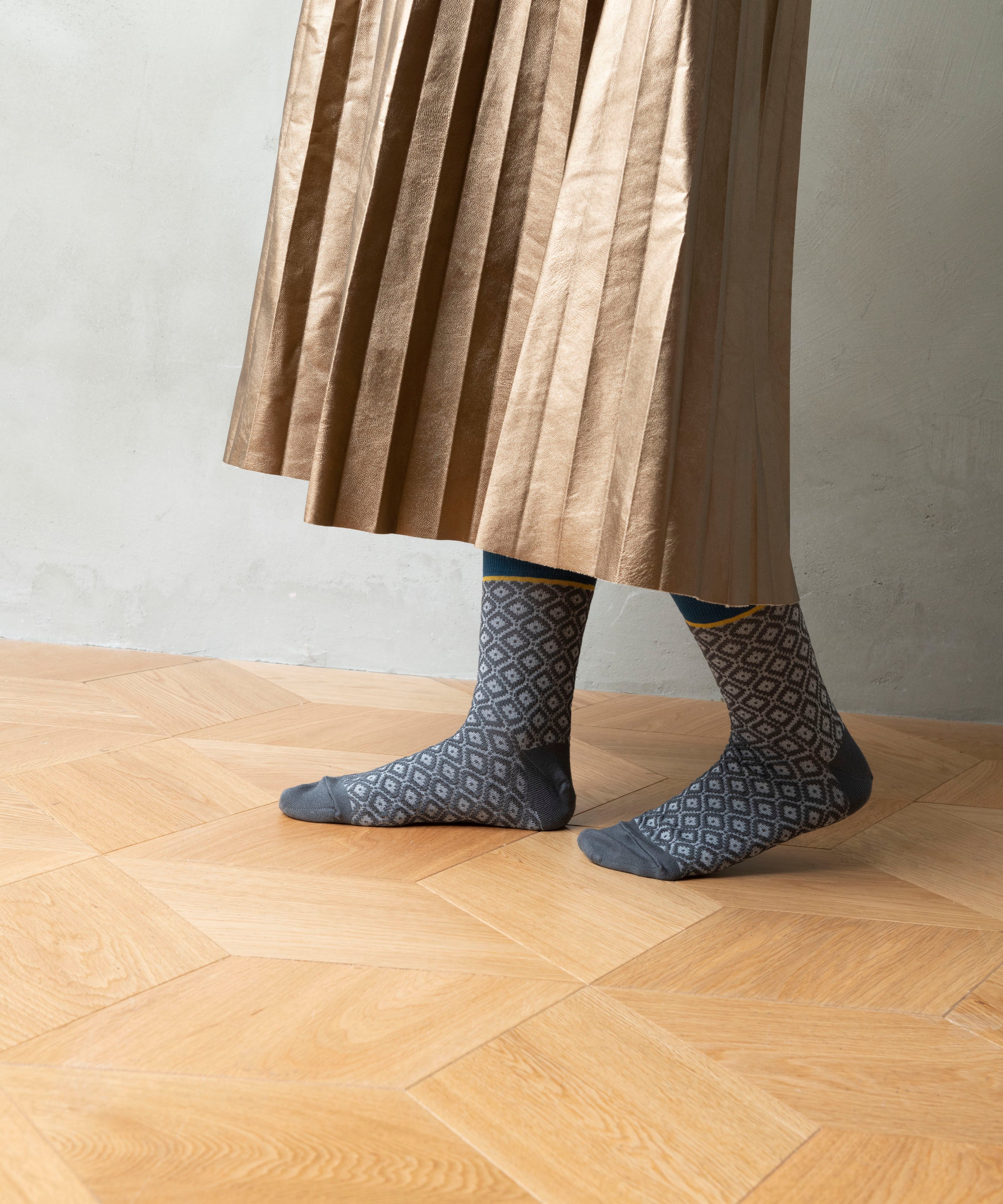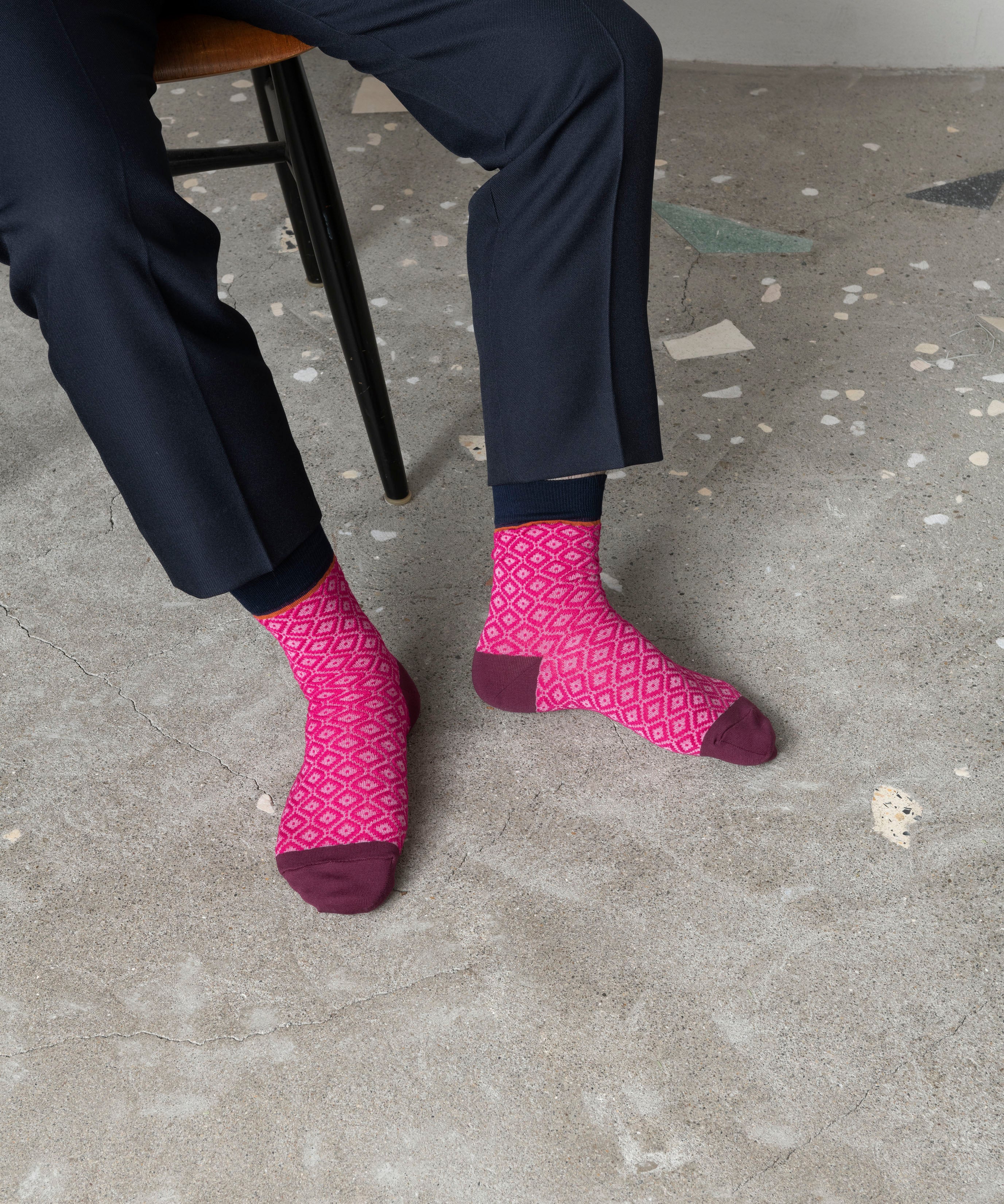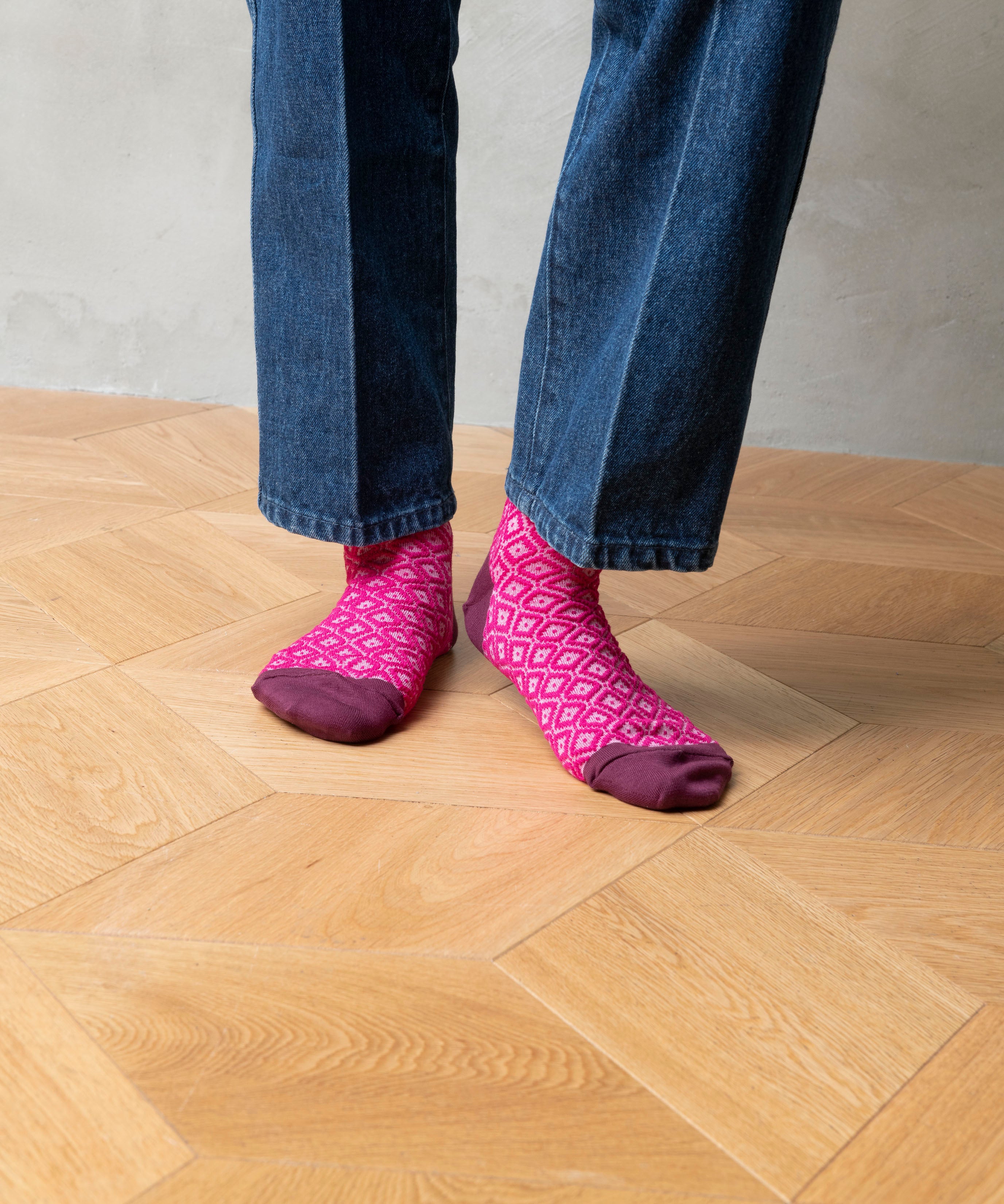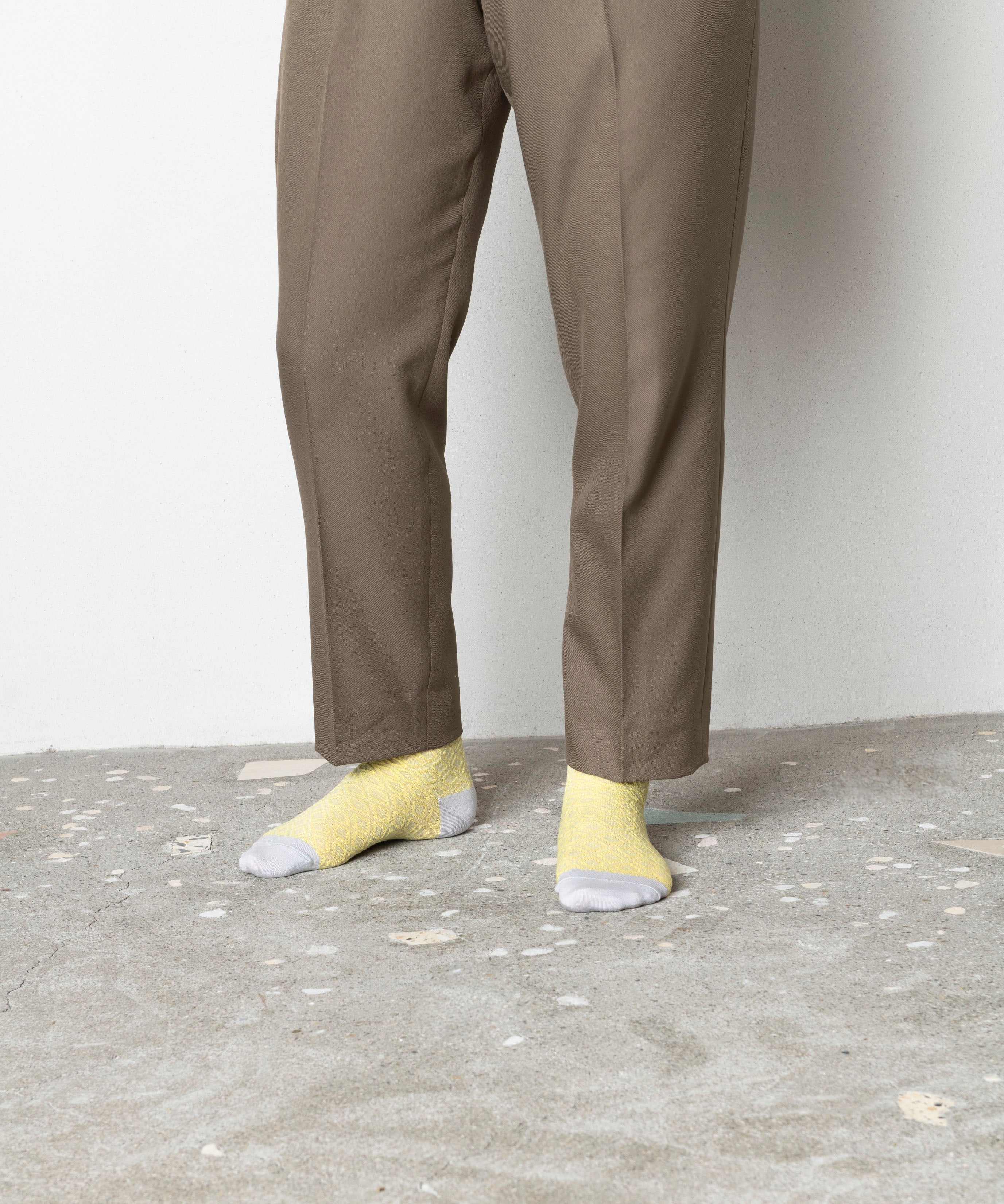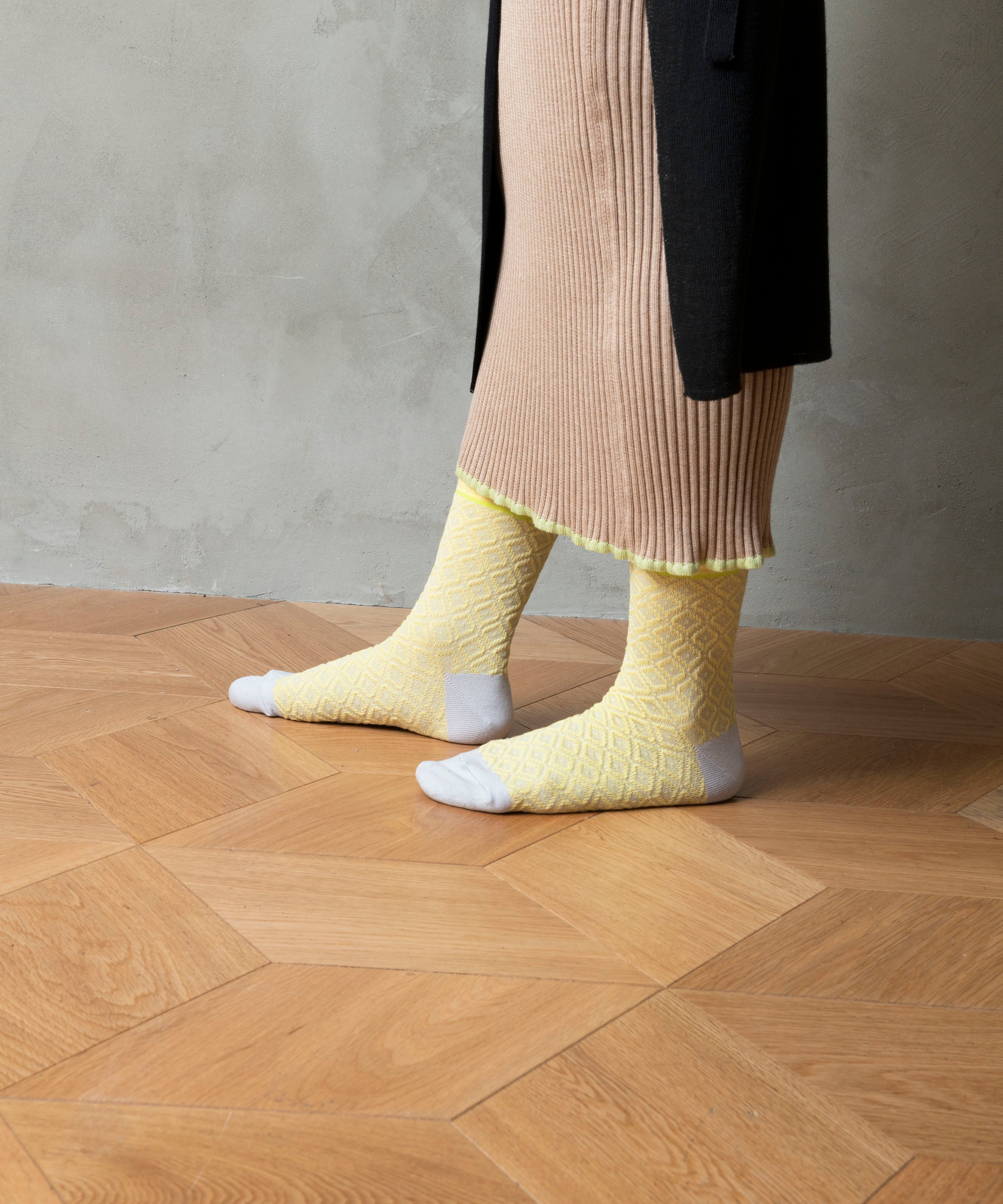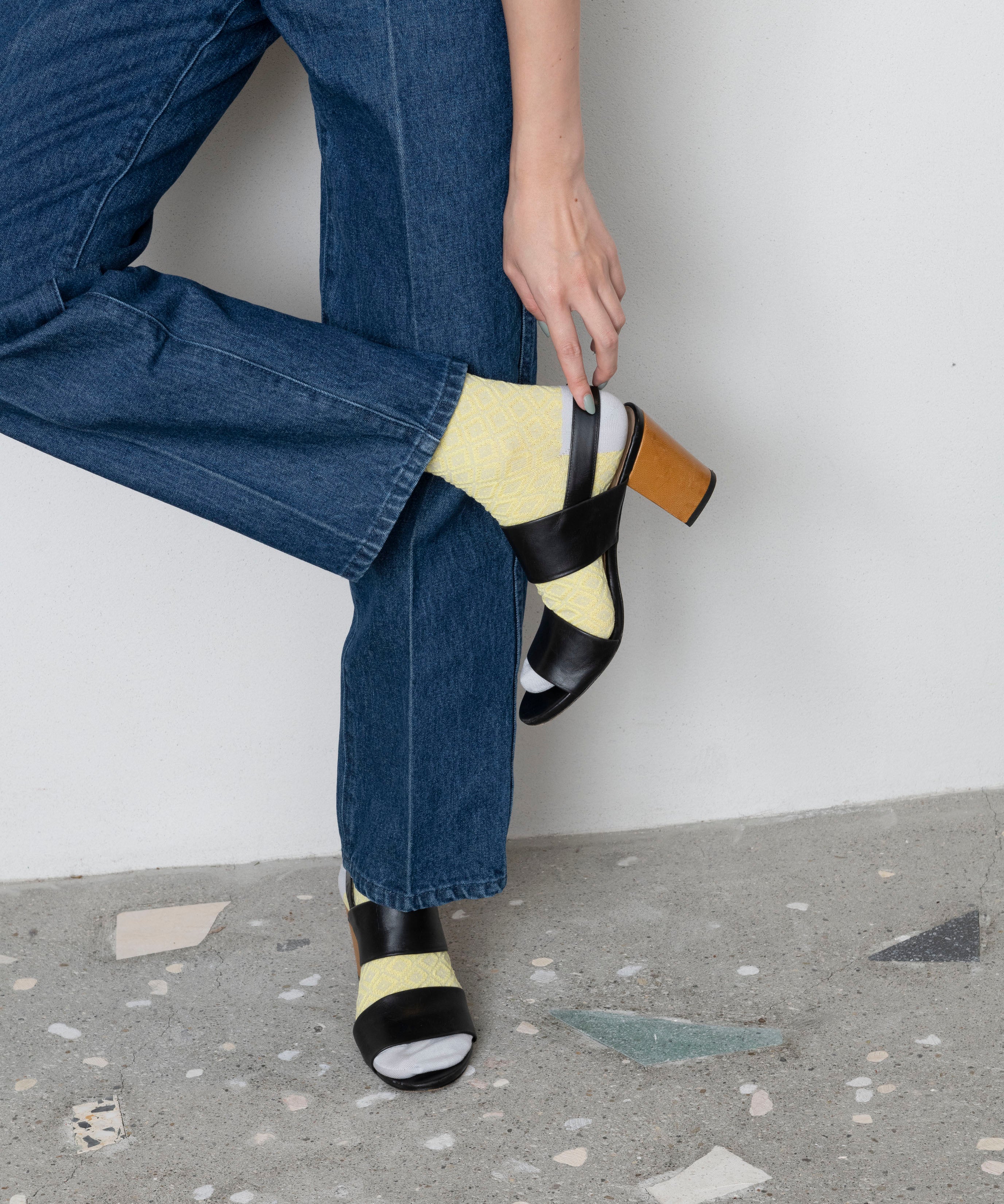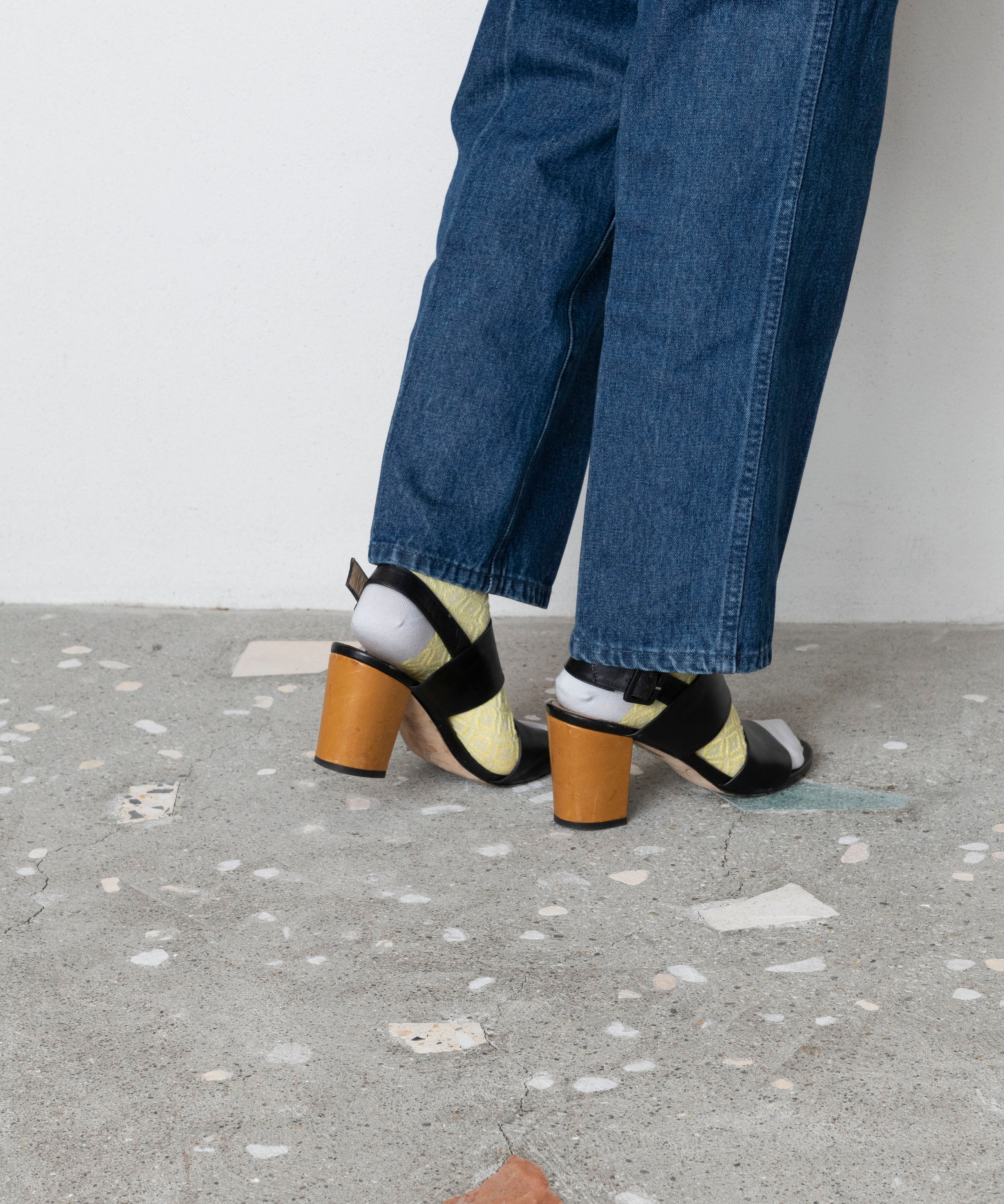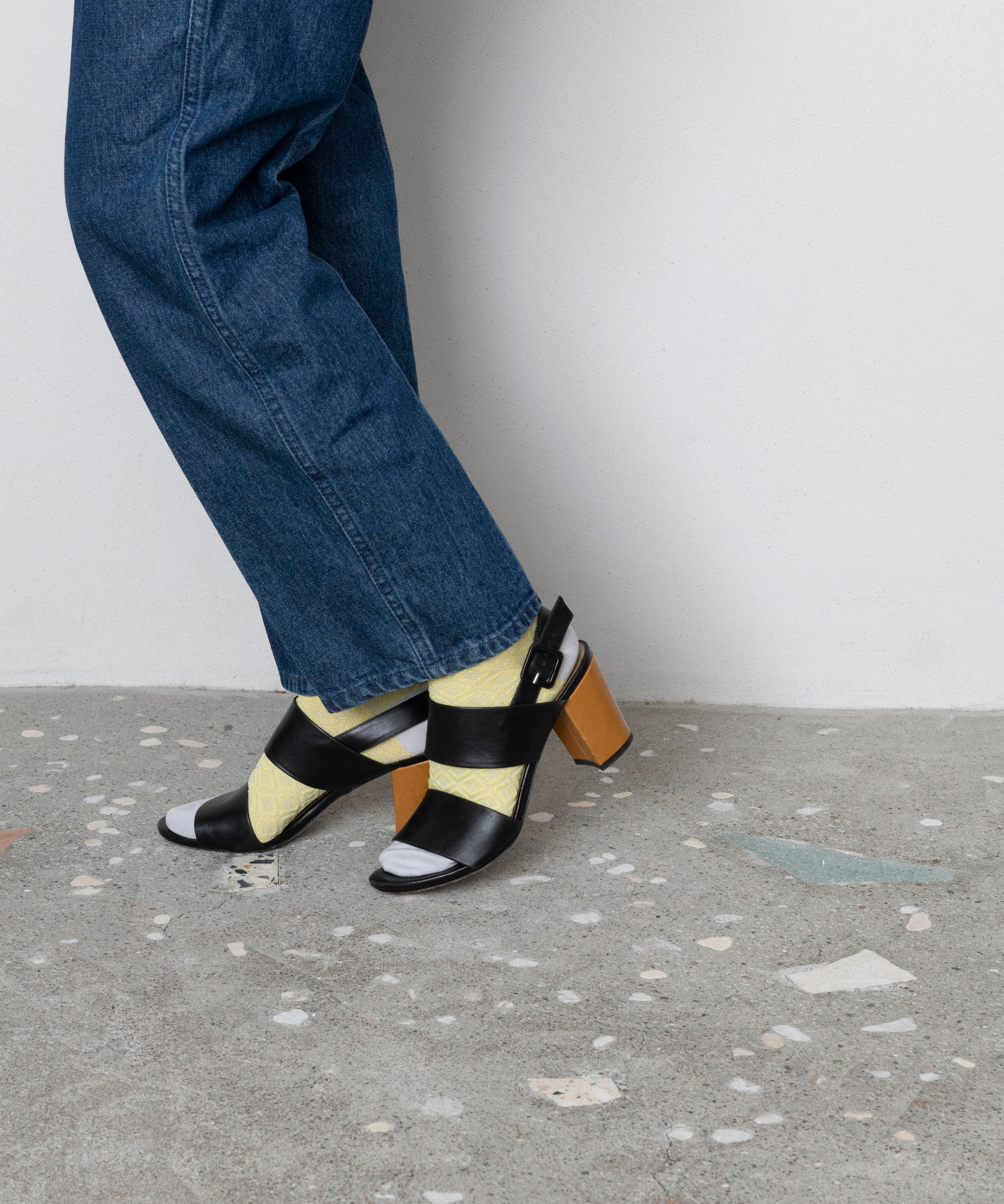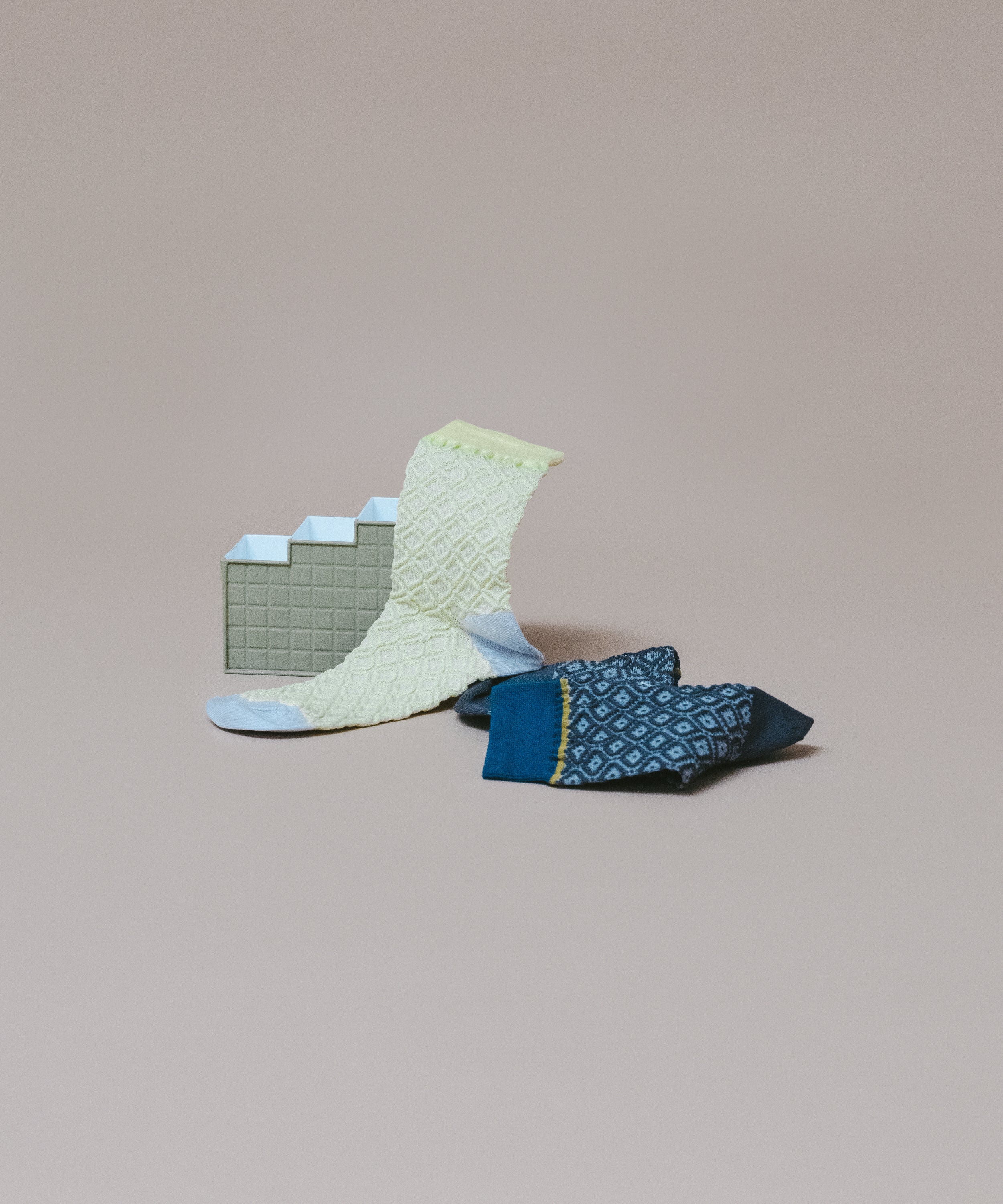 DIA BUMPY SOCKS(UNIEX)
SKU: TR31SO010-97-23-26
---
Details 
サイズ:23-26cm /丈:20cm /厚み:普通

Materials 
70% 綿 / ポリエステル 29% / ポリウレタン1%

編み目模様をモチーフにした凹凸感が特徴のユニセックスサイズのソックス。柄で立体感を出した編み方をしております。そのため、足のサイズにより柄の立体感も変わります。男性が履くと、凹凸感がフラットに、女性が履くと立体的に柄が出ます。また、よく伸びる裏糸を使用しているため、ユニセックスでご使用できるサイズ感です。履きやすい通年素材です。

<お取り扱い上の注意>
この製品は、ファッション性を優先し繊細な糸を使用しております。 着用・着脱の際、爪などの引っかかり等にご注意下さい。 尚、洗濯は手洗いをして下さい。 タンブラー乾燥は避けて下さい。


Details 
Size : 23-26cm / Length : 20cm / Thickness : Norma

Materials 
70% COTTON/ 29% POLYESTER/ 1%POLYURETHANE

Made in JAPAN

Unisex size socks with bumpy texture based on a knitting pattern motif. The knitting is done in a way that gives a three-dimensional effect with the pattern. Therefore, the 3D effect of the pattern changes depending on the size of the foot. When men wear them, it is more flat and when women wear them, the pattern is three-dimensional. The use of a well-stretchable backing yarn means that the size can be used by both sexes. The material is good for all seasons.

<Handle with care>
This product uses delicate yarns to prioritise its fashionability. Please be careful when taking on and off the item. Also, please hand wash when washing. Please avoid to use the tumble dryer.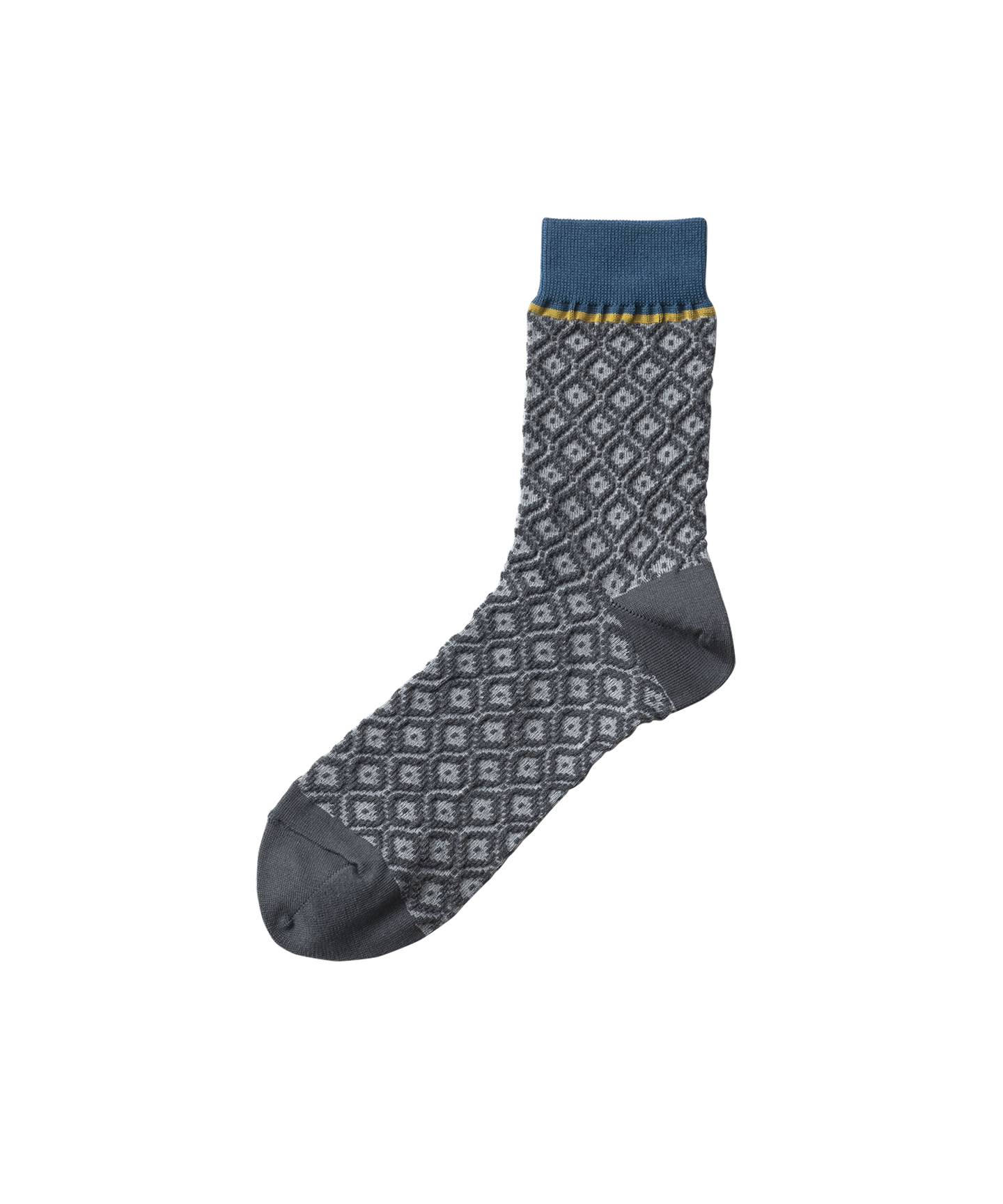 DIA BUMPY SOCKS(UNIEX)
SALE価格

¥2,530
通常価格