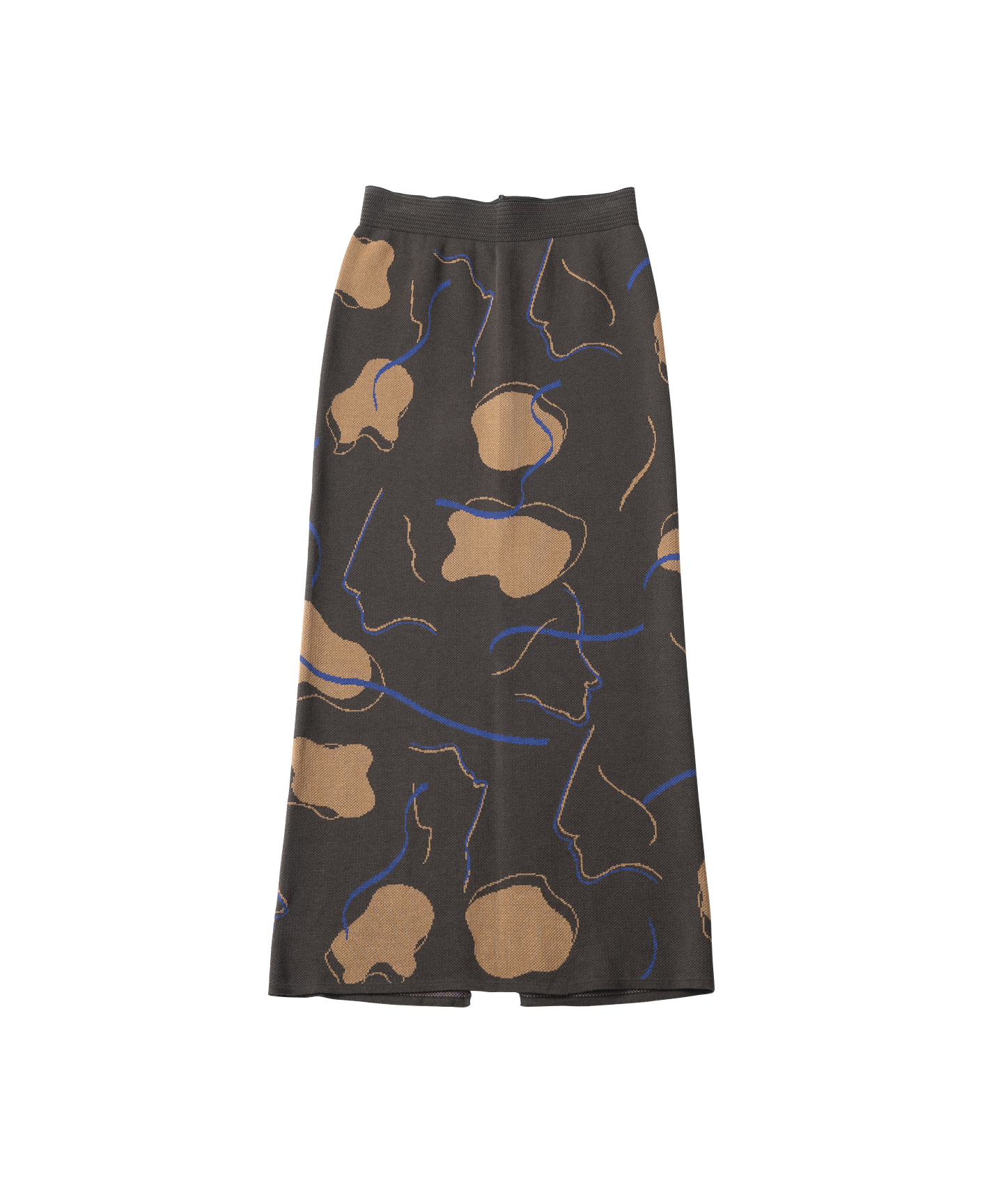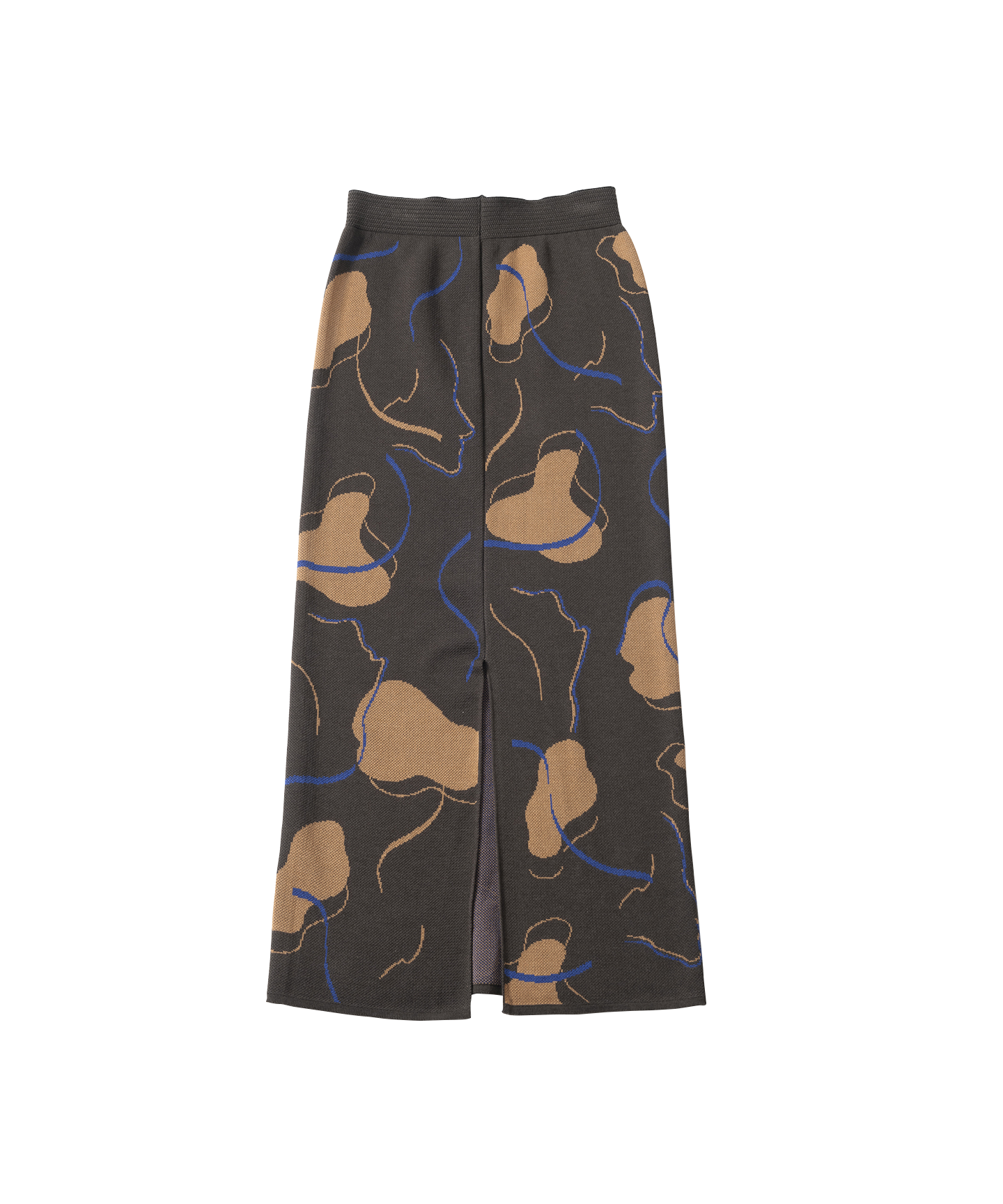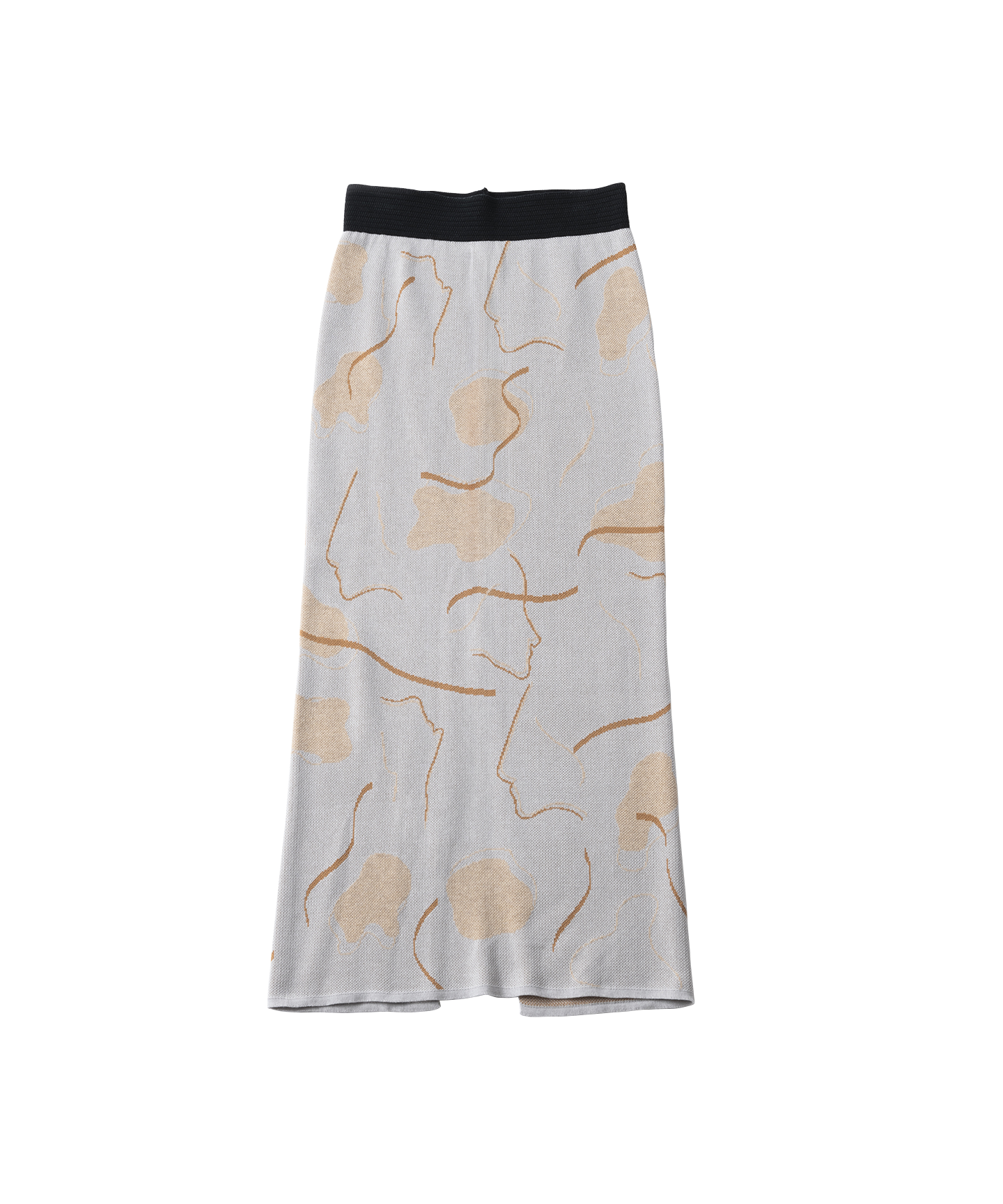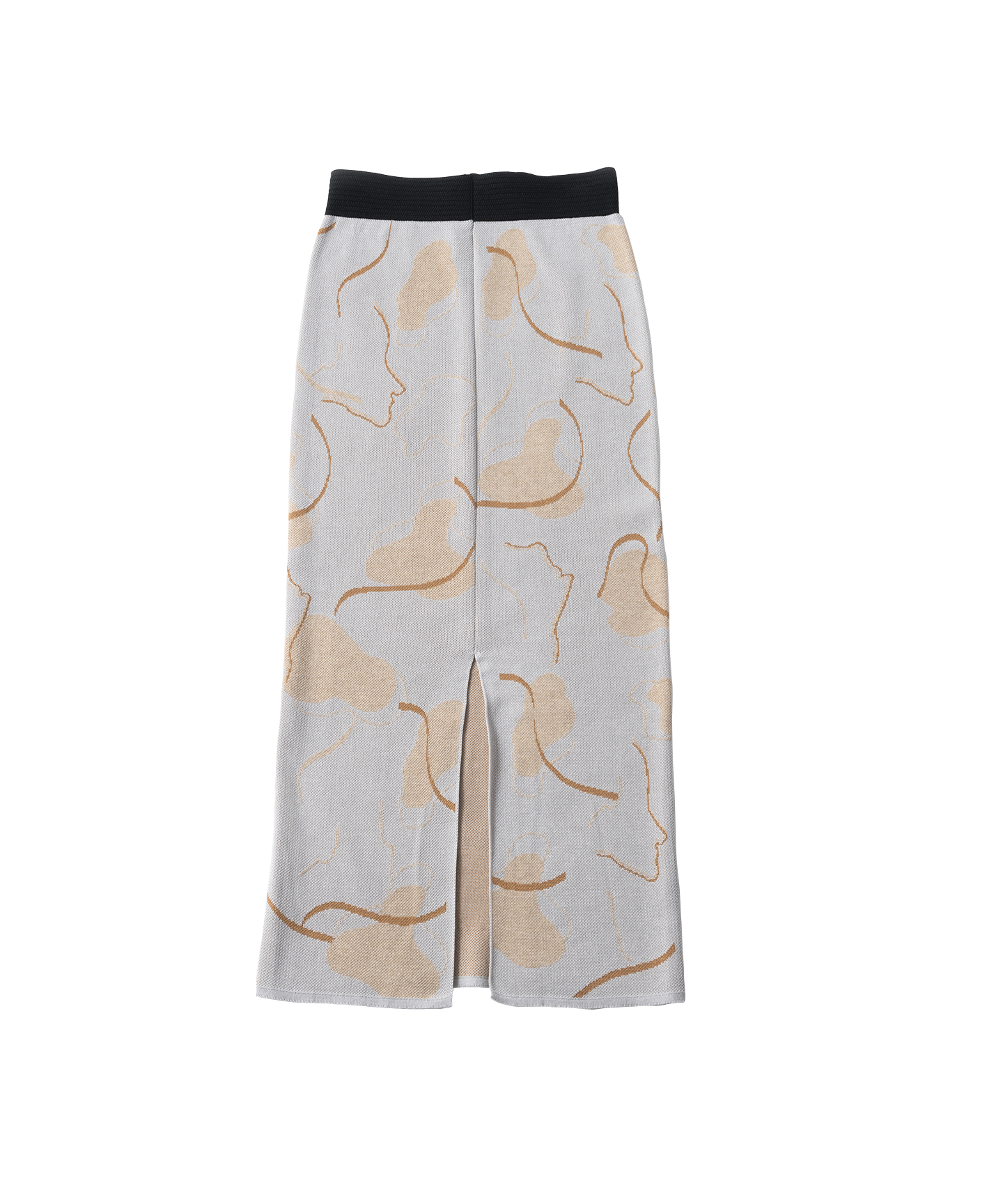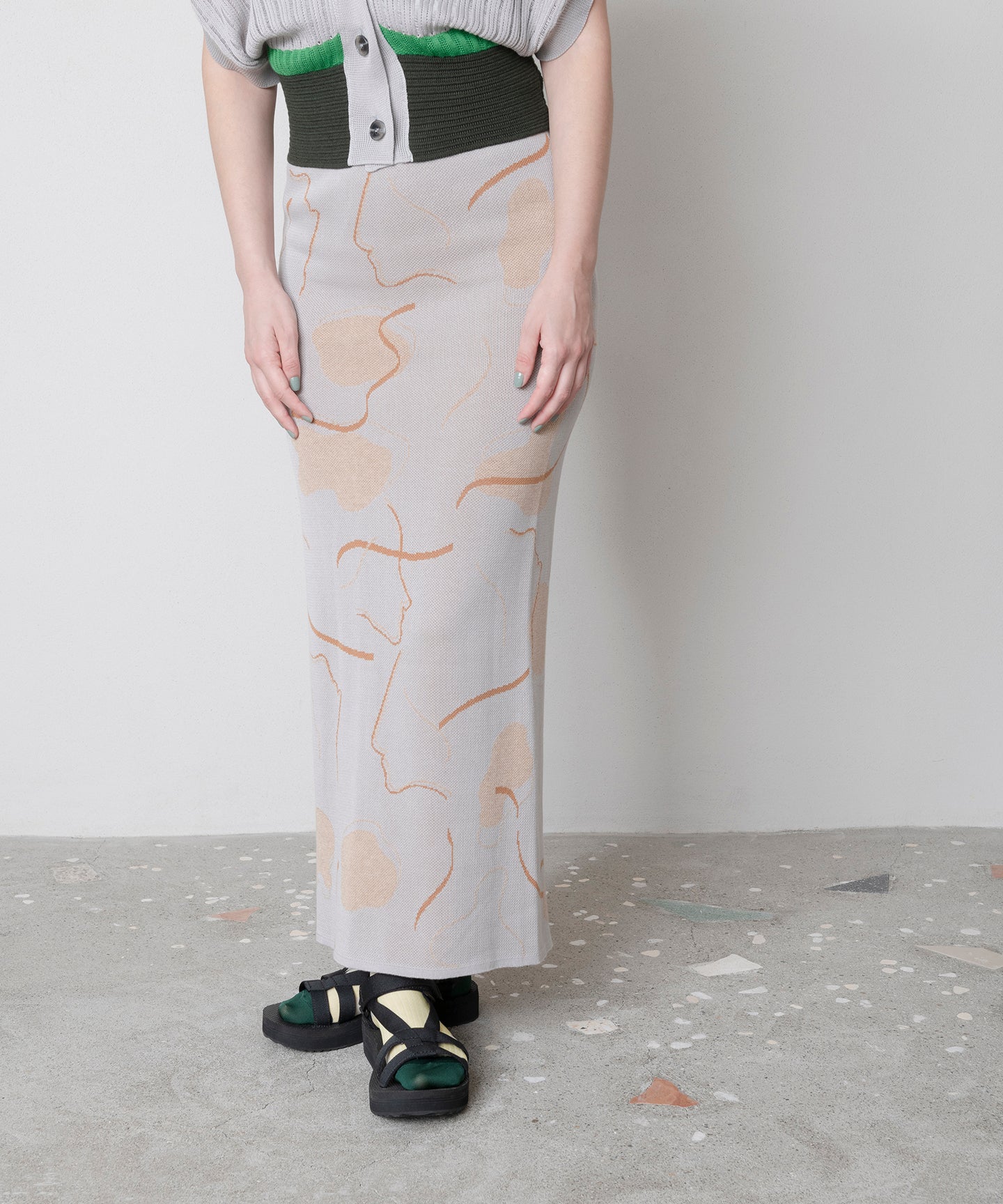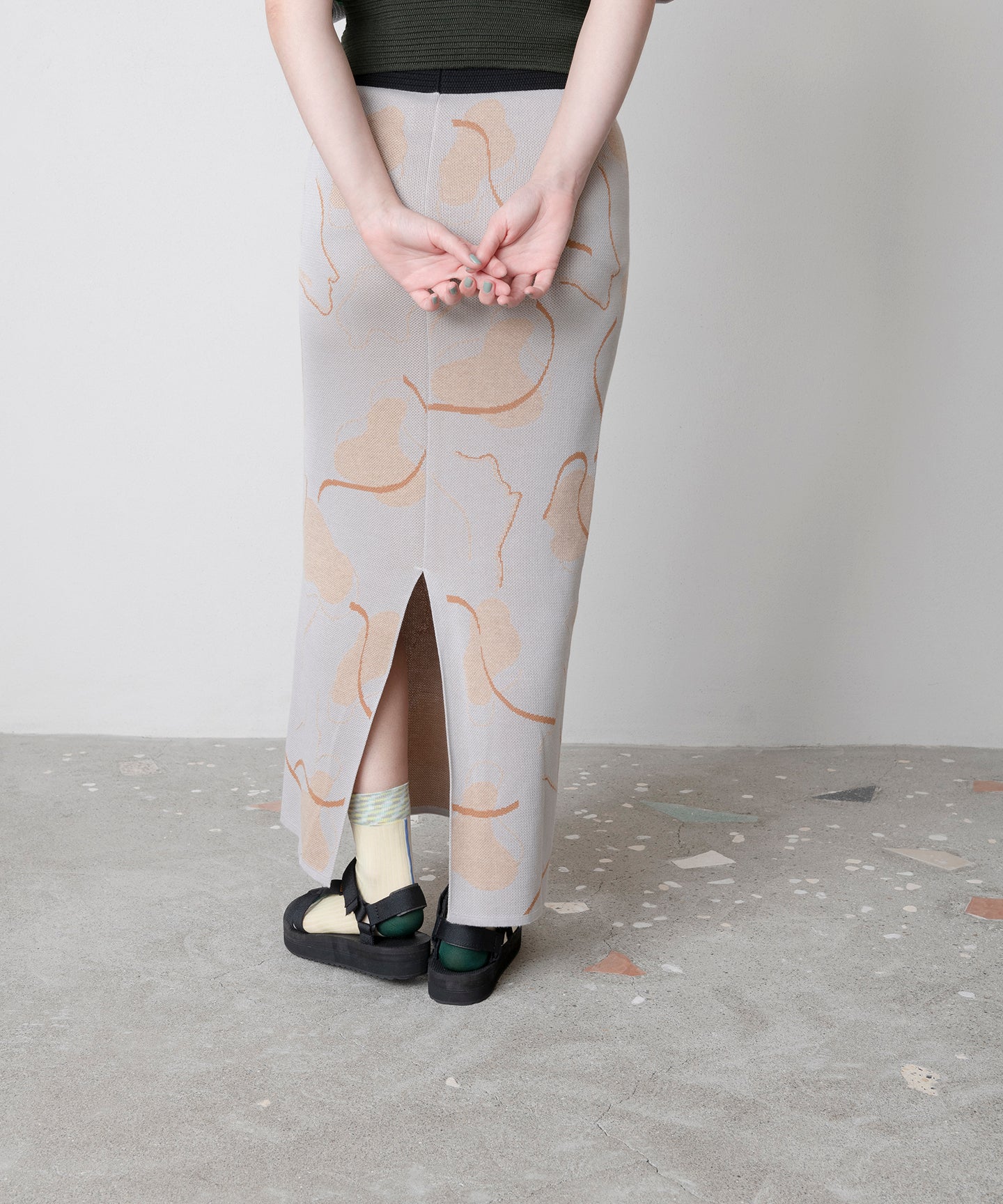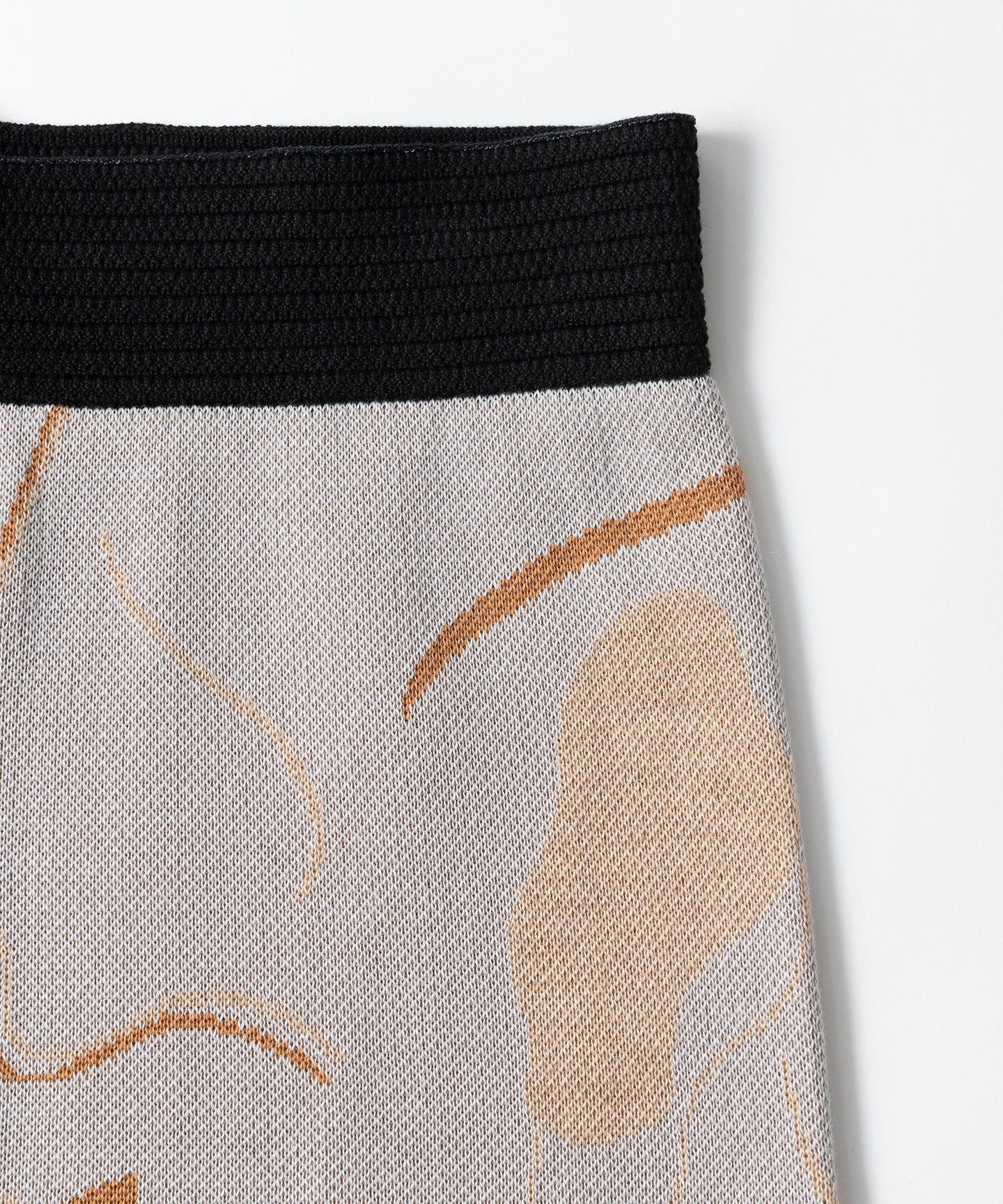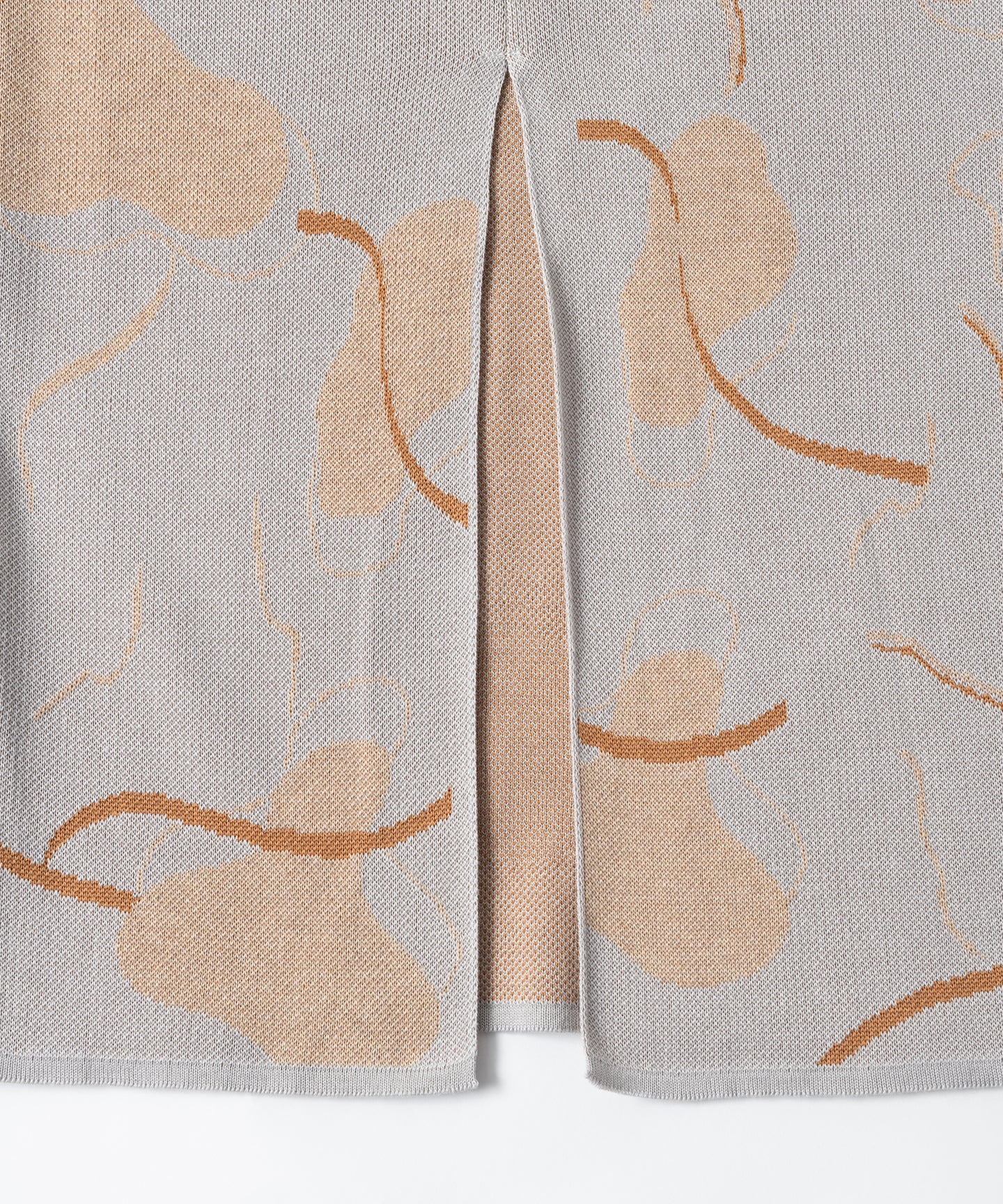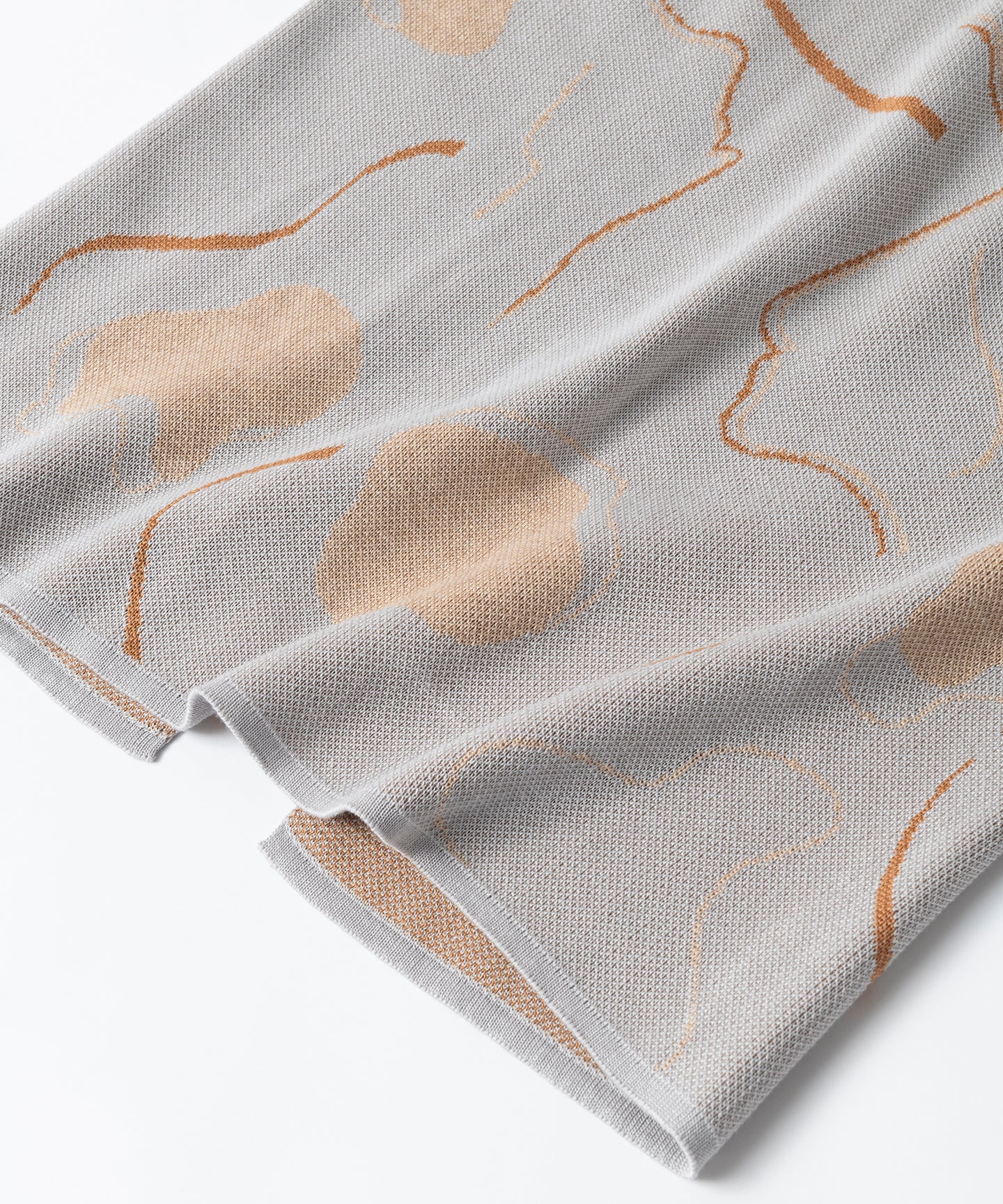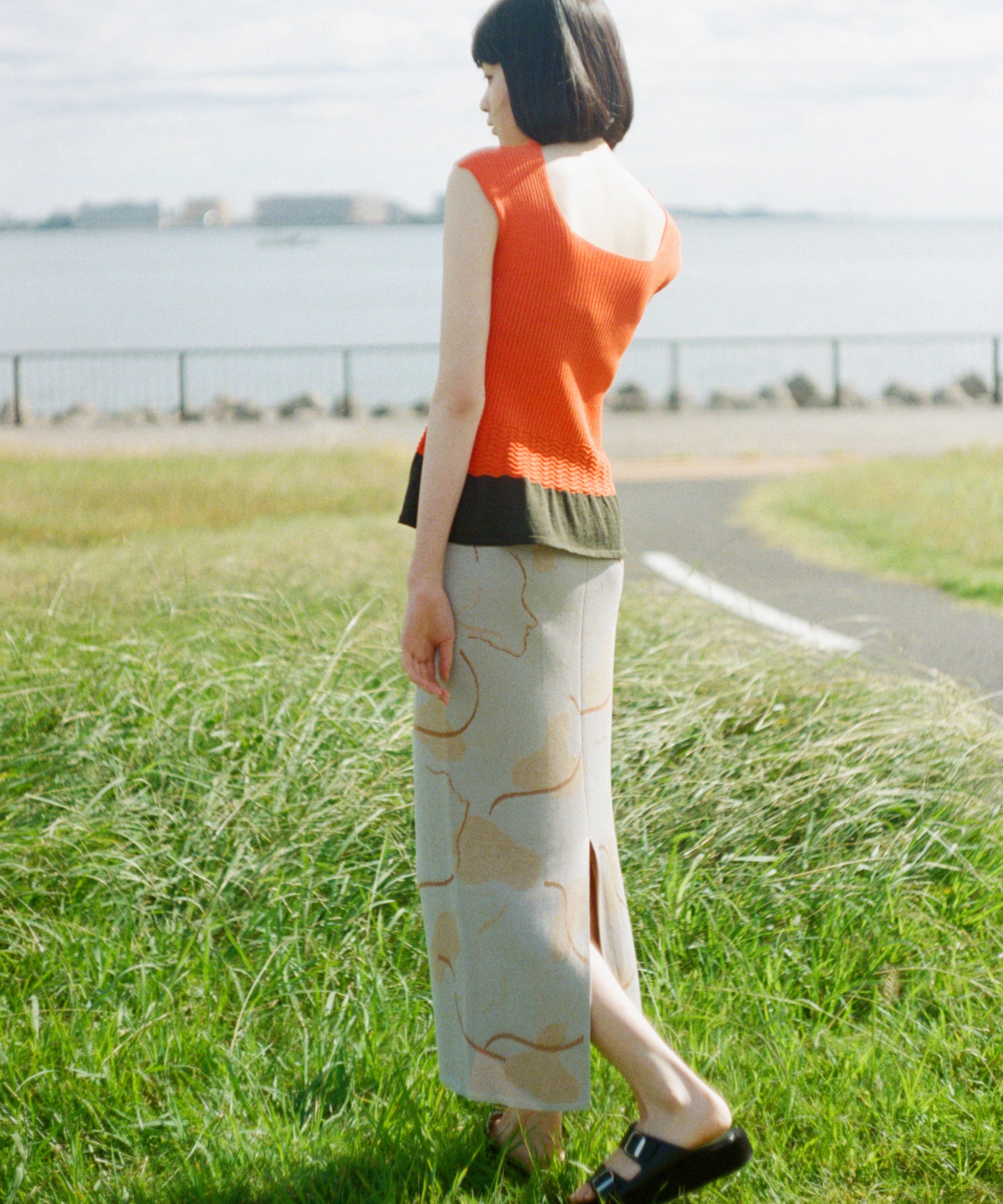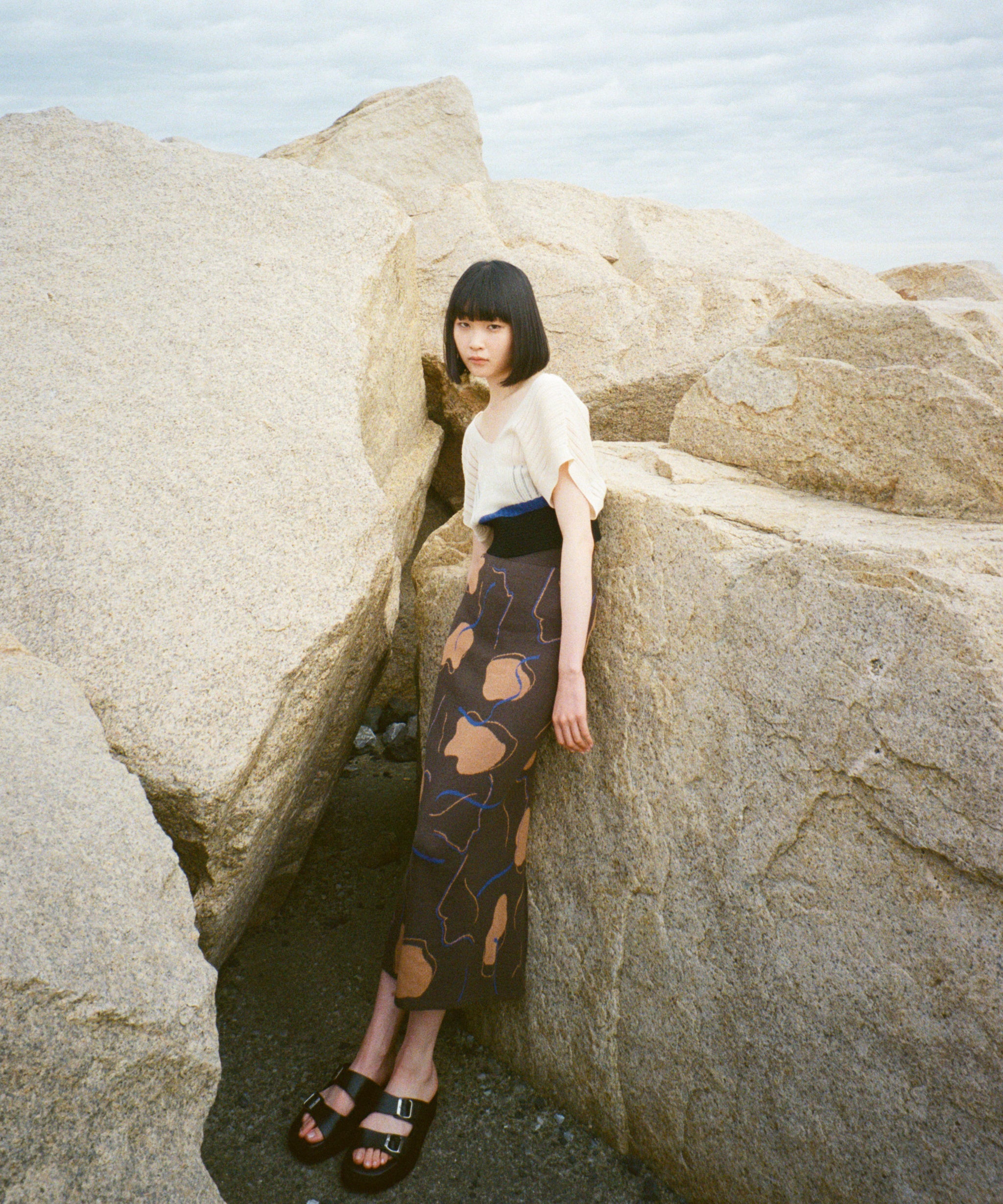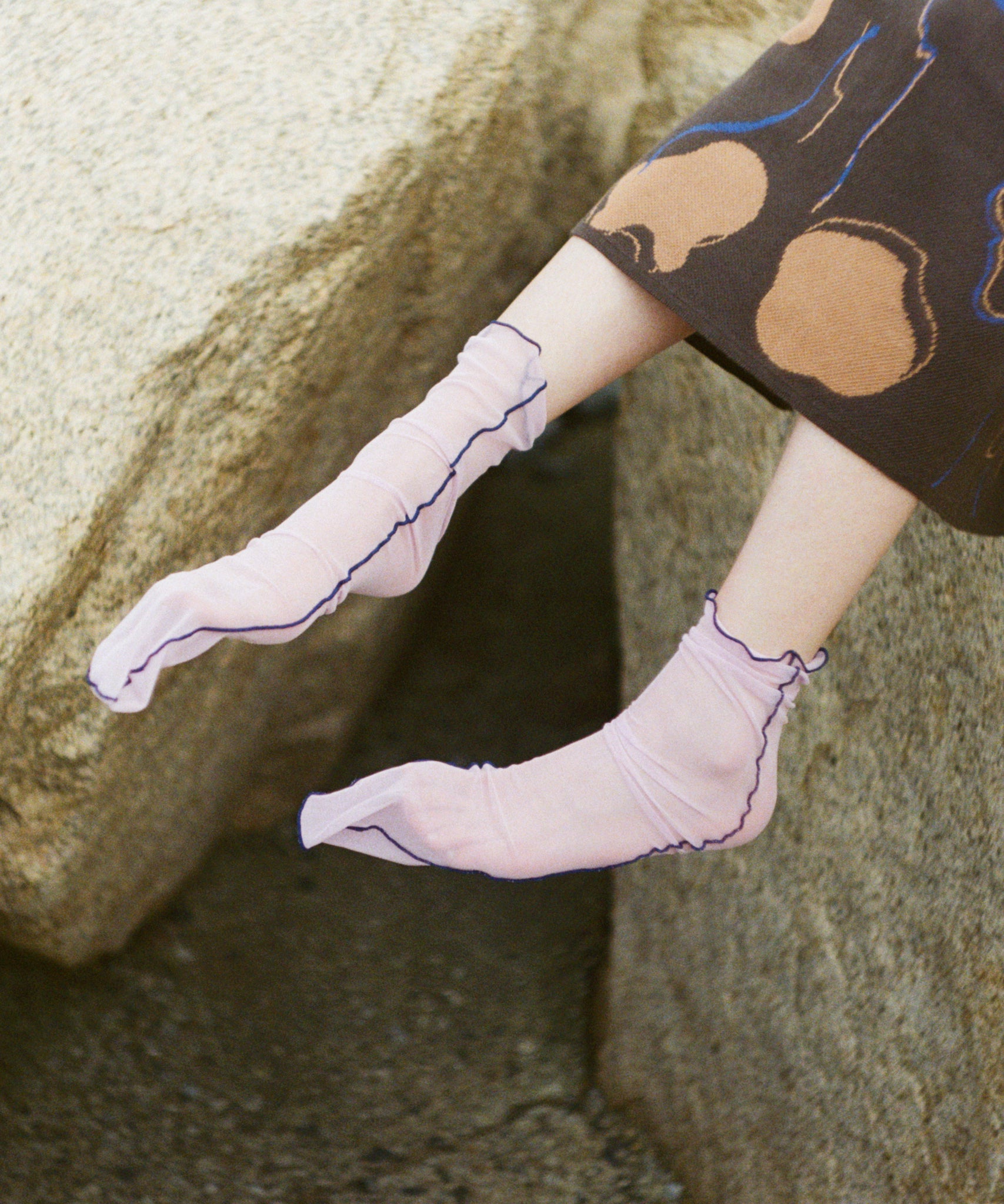 SILHOUETTE KNIT SKIRT
SKU: TR21SK012-95GRAY-LADIES
---
Details 
丈:94cm / ウエスト:66cm~100cm(ゴム入り) / ヒップ:86cm

Materials 
キュプラ 55% / コットン 45% 

5~7枚目:モデル身長160cm
11~13枚目:モデル身長179cm 

地球に優しいサステナブルな繊維のベンベルク(キュプラ)とコットンをかけ合わせた糸を使用しております。調湿機能に優れ、季節を問わず、快適な着心地の素材です。顔の輪郭をモチーフにしたグラフィカルパターン。後ろ中心にスリットの入ったタイトスカートです。

<お取り扱い上の注意>
この製品は、デリケートな素材の為ご使用の際には、引っ掛かりやすくなっていますので、バッグやベルト、アクセサリーなど表面にざらつきのあるものとのスレや引っ掛けにご注意ください。ファッション性を重視した素材の特性上、クリーニングの際に多少変形する場合があります。クリーニングの際にはネットをご使用下さい。タンブラー乾燥は避けて下さい。 以上の点をご留意の上、お買い求めください。


Details 
Body length : 94cm / Waist : 66~100cm / Hip : 86cm

Materials 
55% CUPRA / 45% COTTON

Made in JAPAN

The yarn is made from a combination of Bemberg (cupra) and cotton, an earth-friendly sustainable fibre. The yarn has excellent moisture control properties and is comfortable to wear in all seasons. human face line is the motif of this design which is in graphical pattern. Tight skirt with a slit in the centre back.

<Handle with care>
Due to the delicate nature of the fabric used on this product, please note that it can easily get caught on accessories like bags, belts, and items with a rough surface. Because of the nature of the fashion-focused fabric, it may slightly lose its shape after washing. Always wash the garment with the use of laundry bags. Do not tumble-dry. Please be aware of the instructions above before purchase.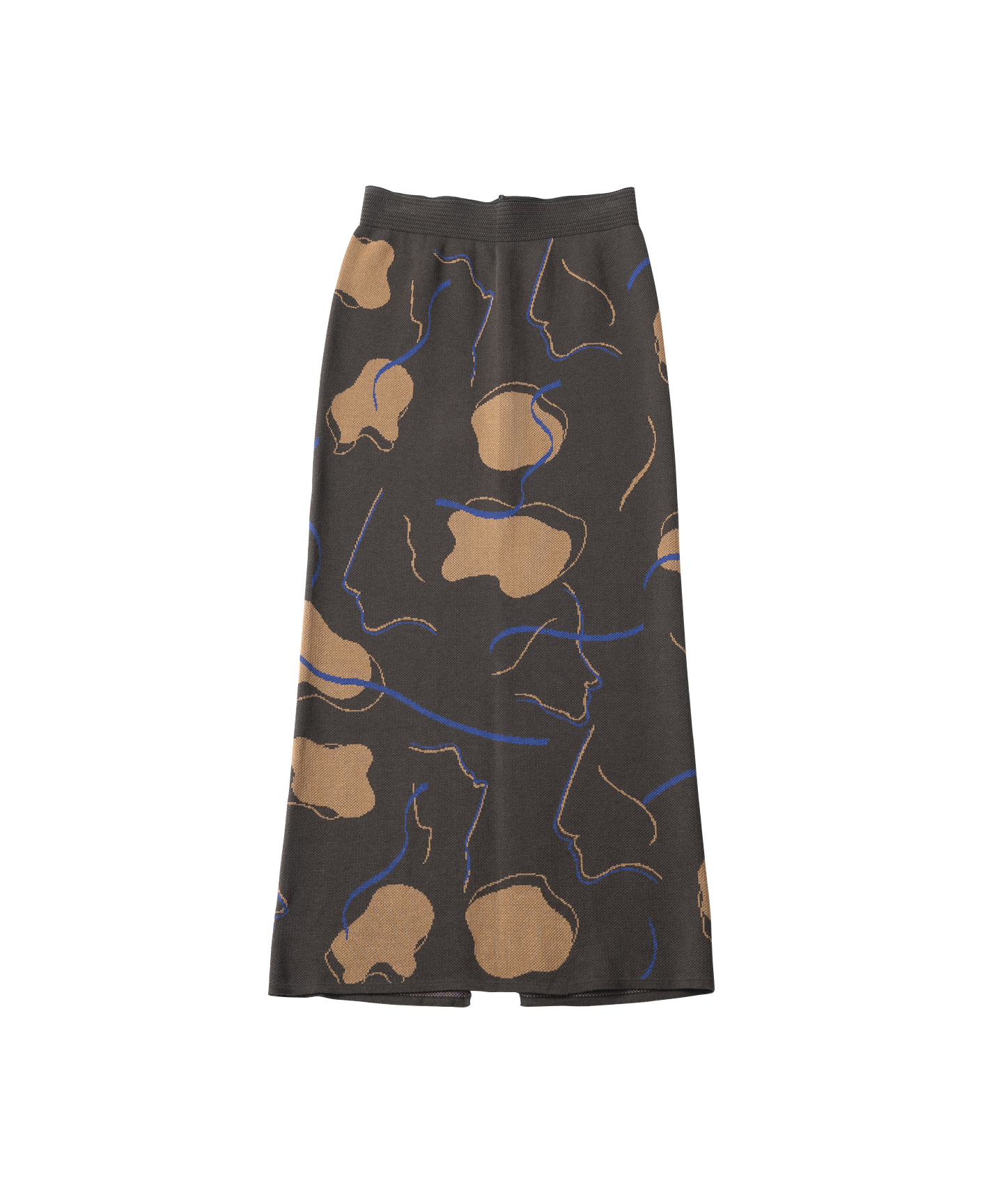 SILHOUETTE KNIT SKIRT
SALE価格

¥19,800
通常価格