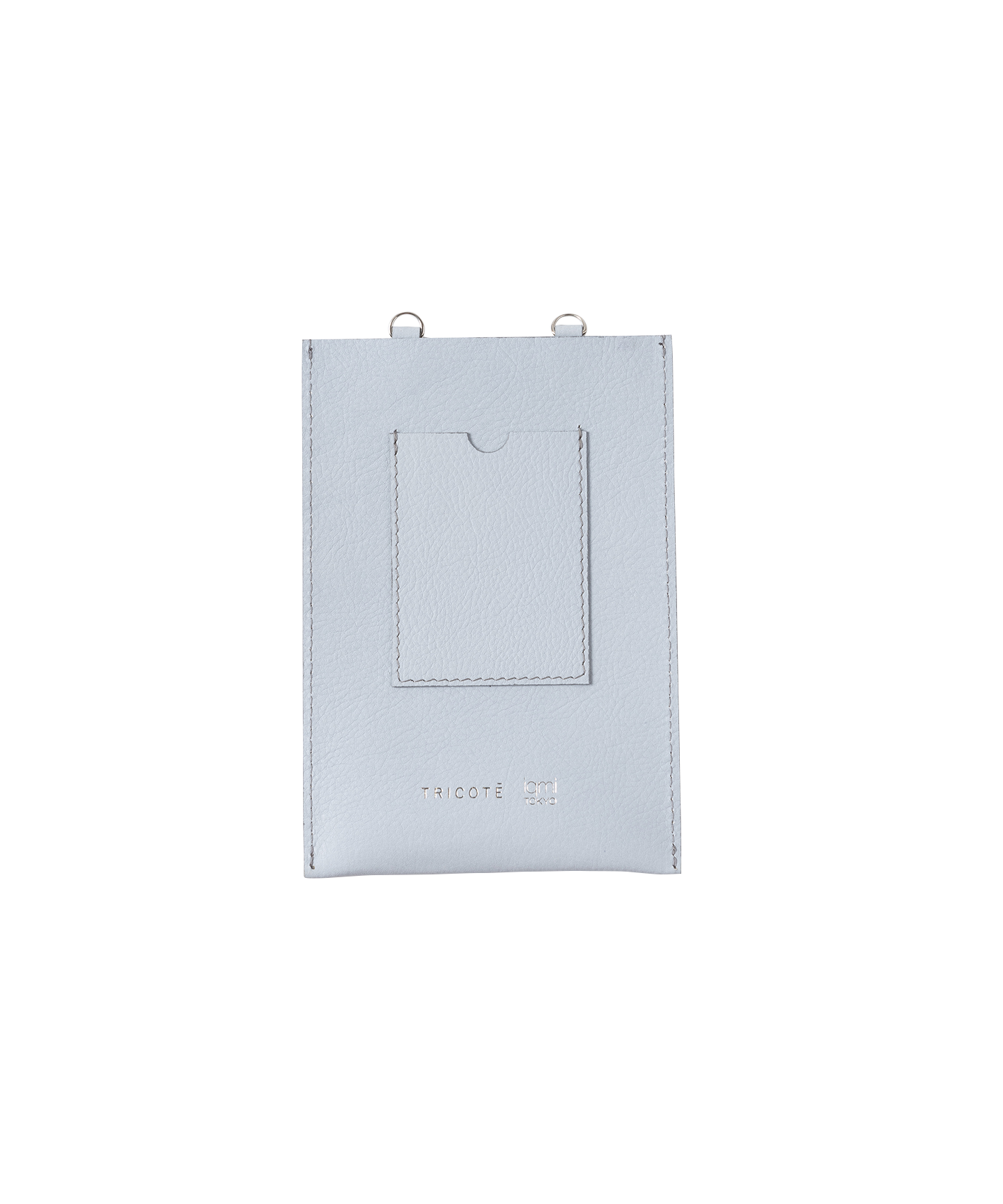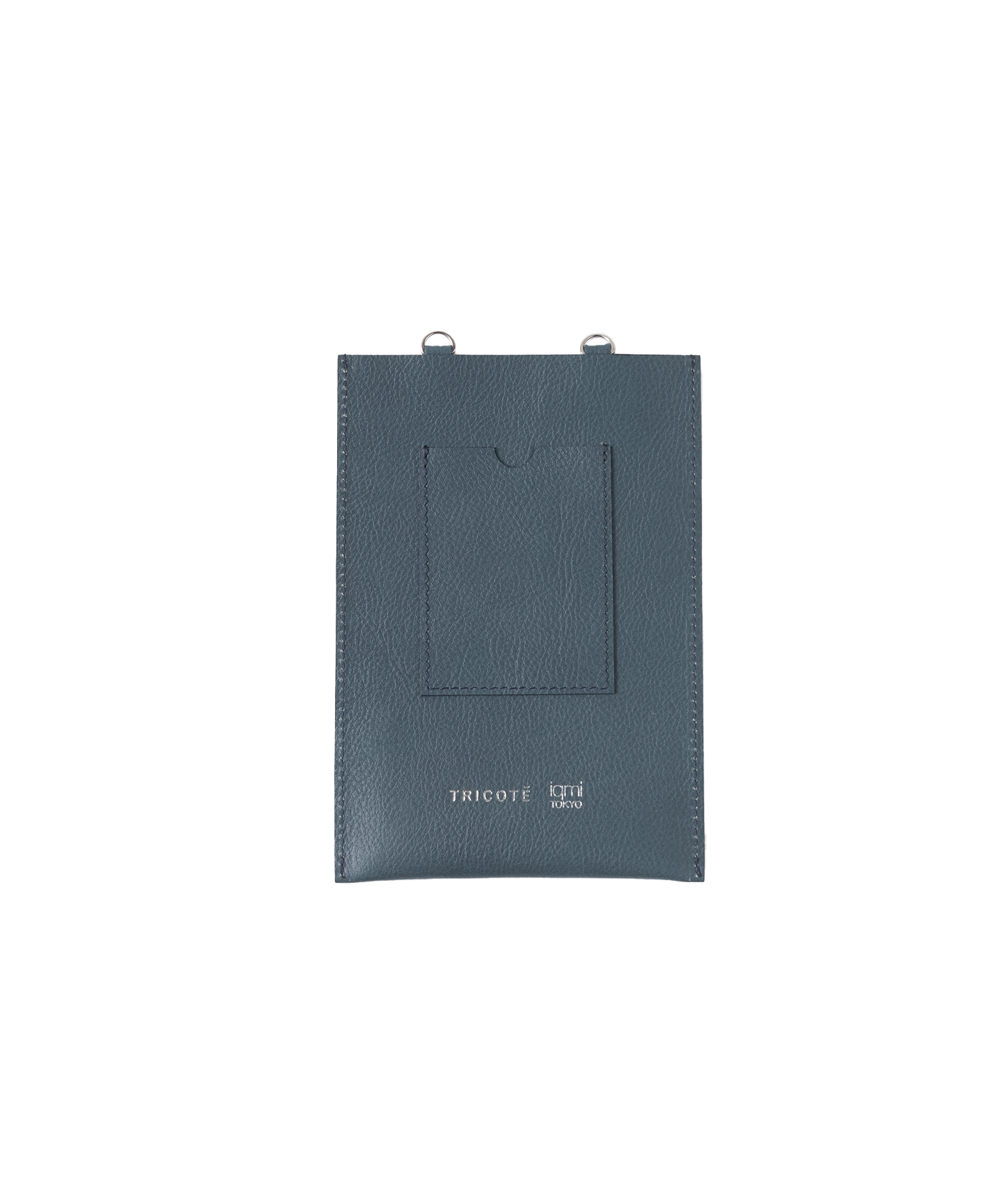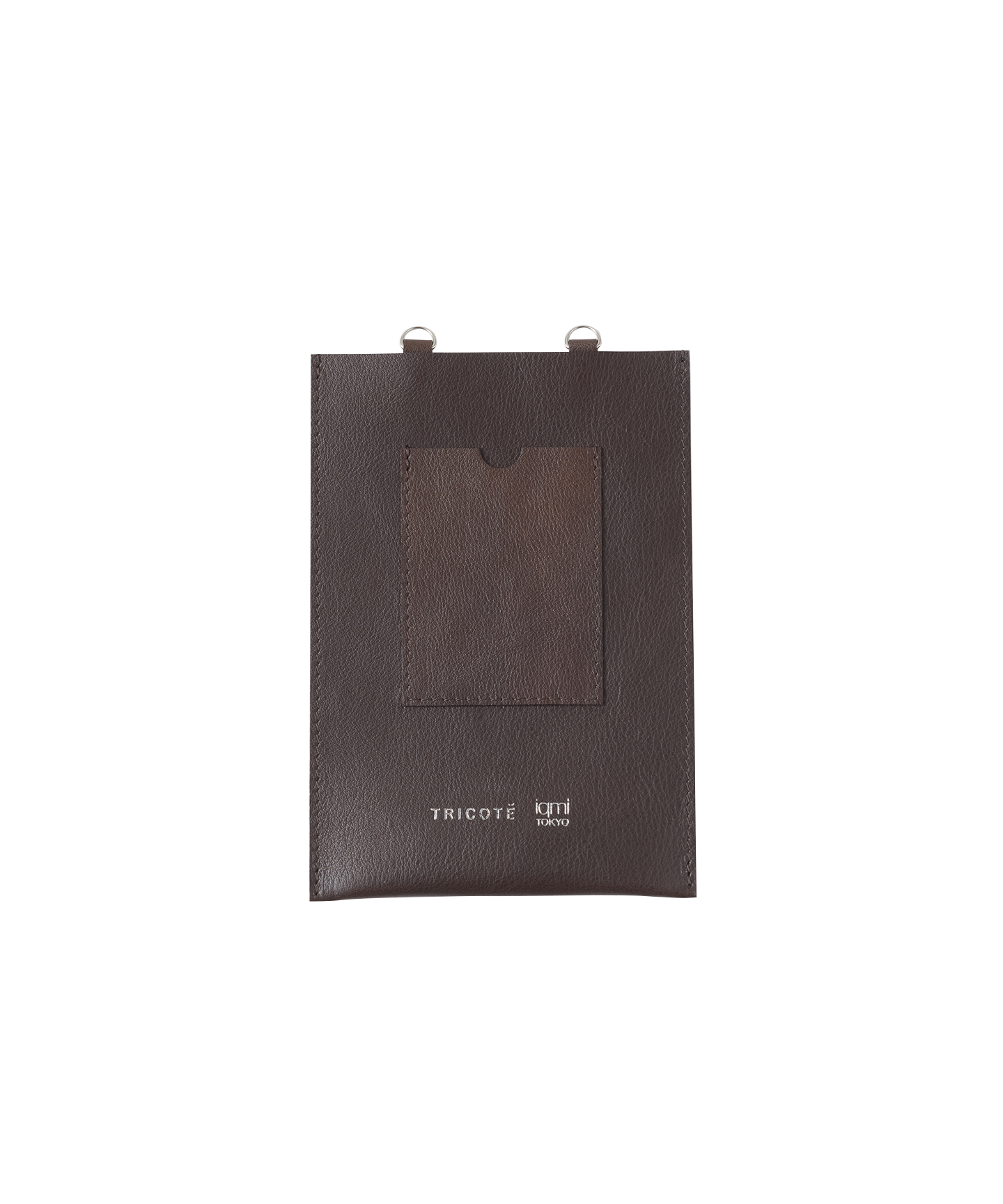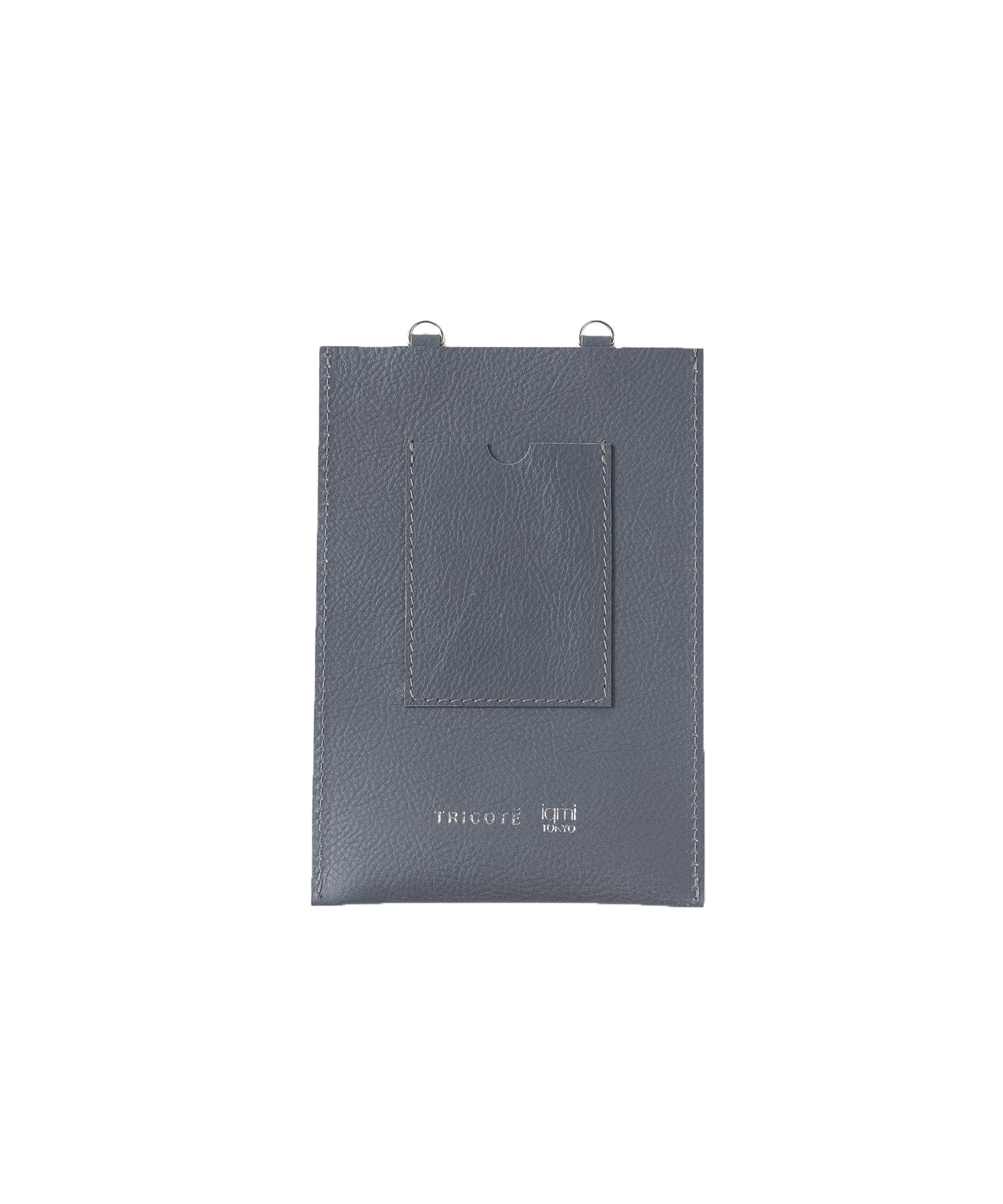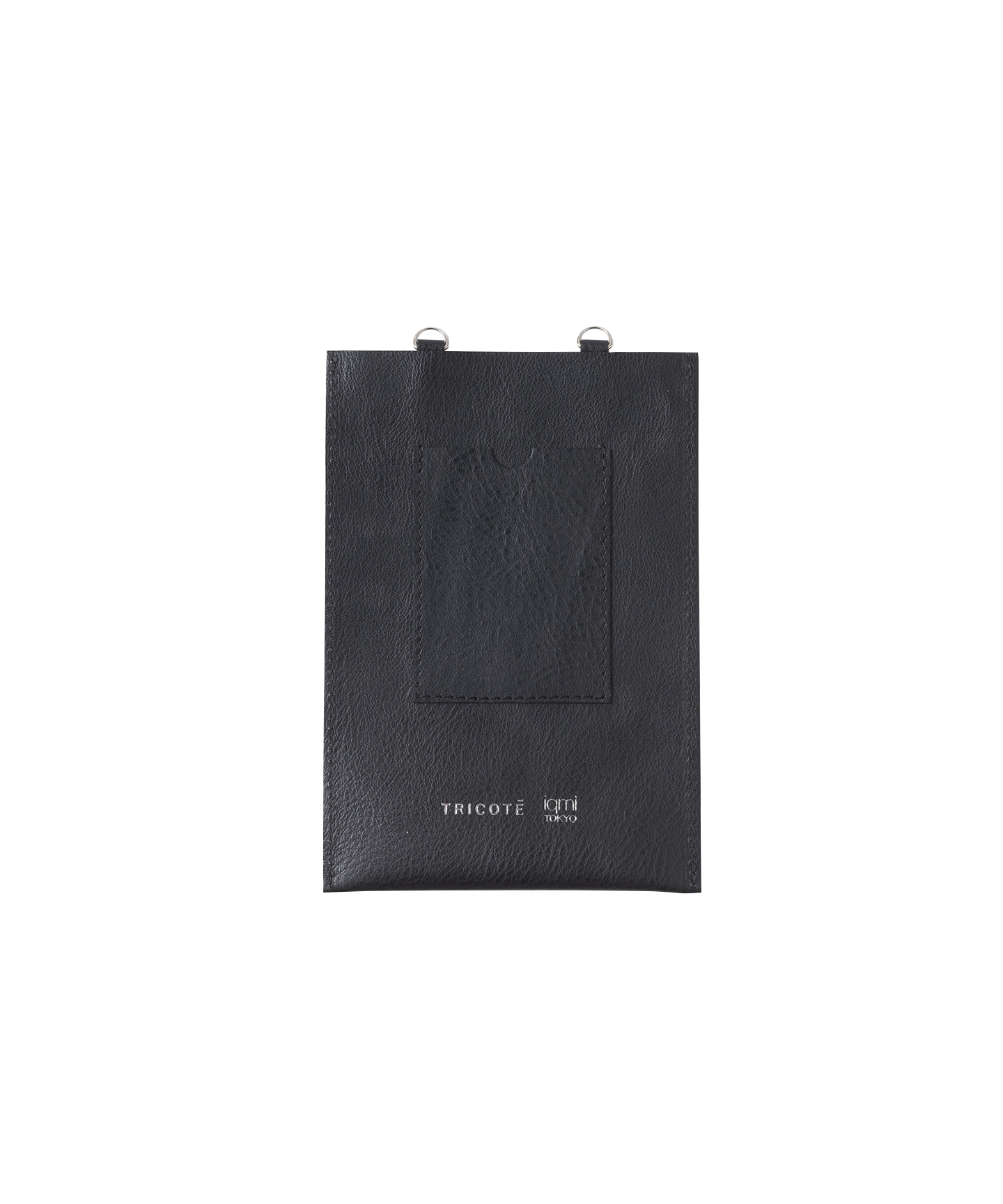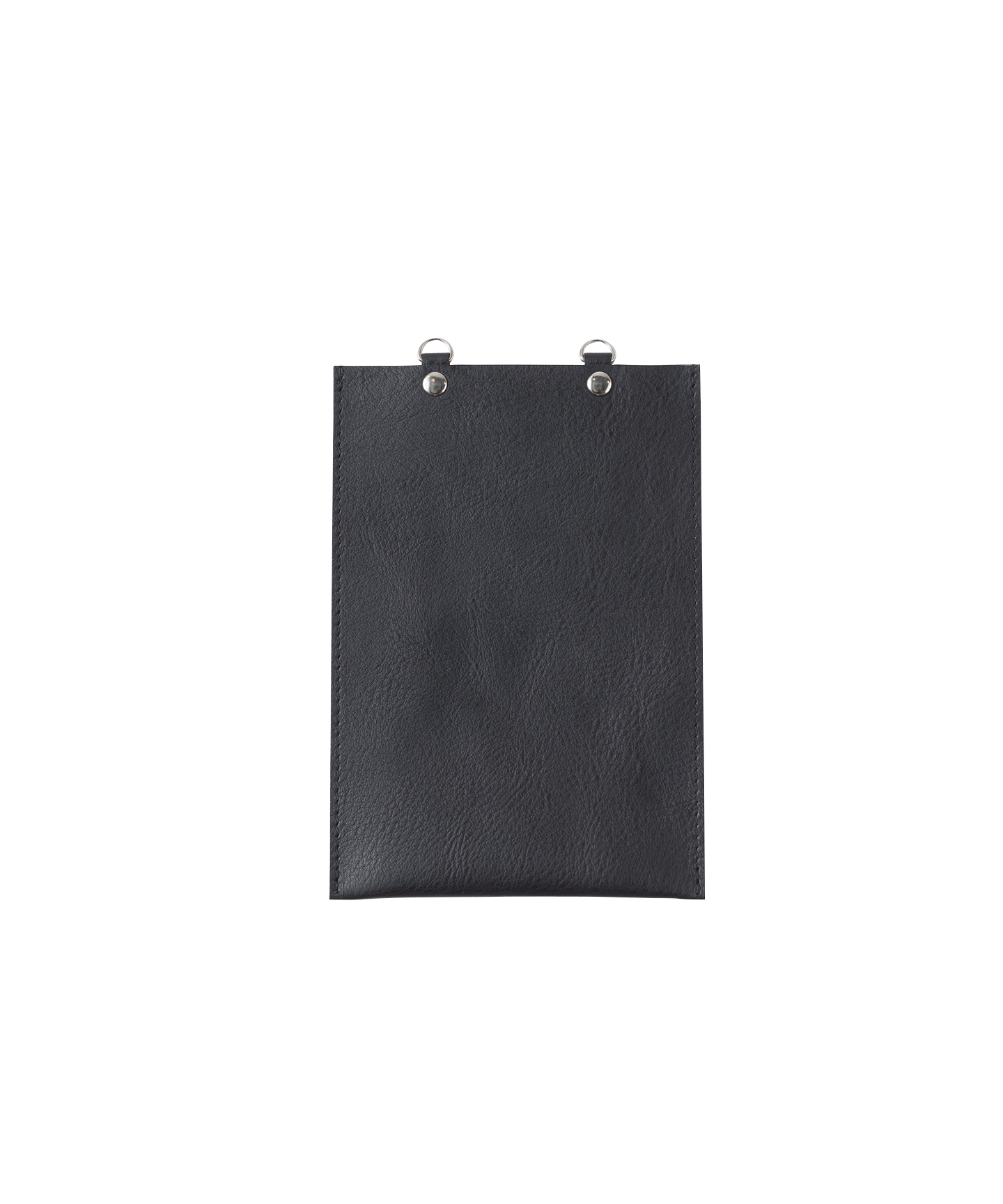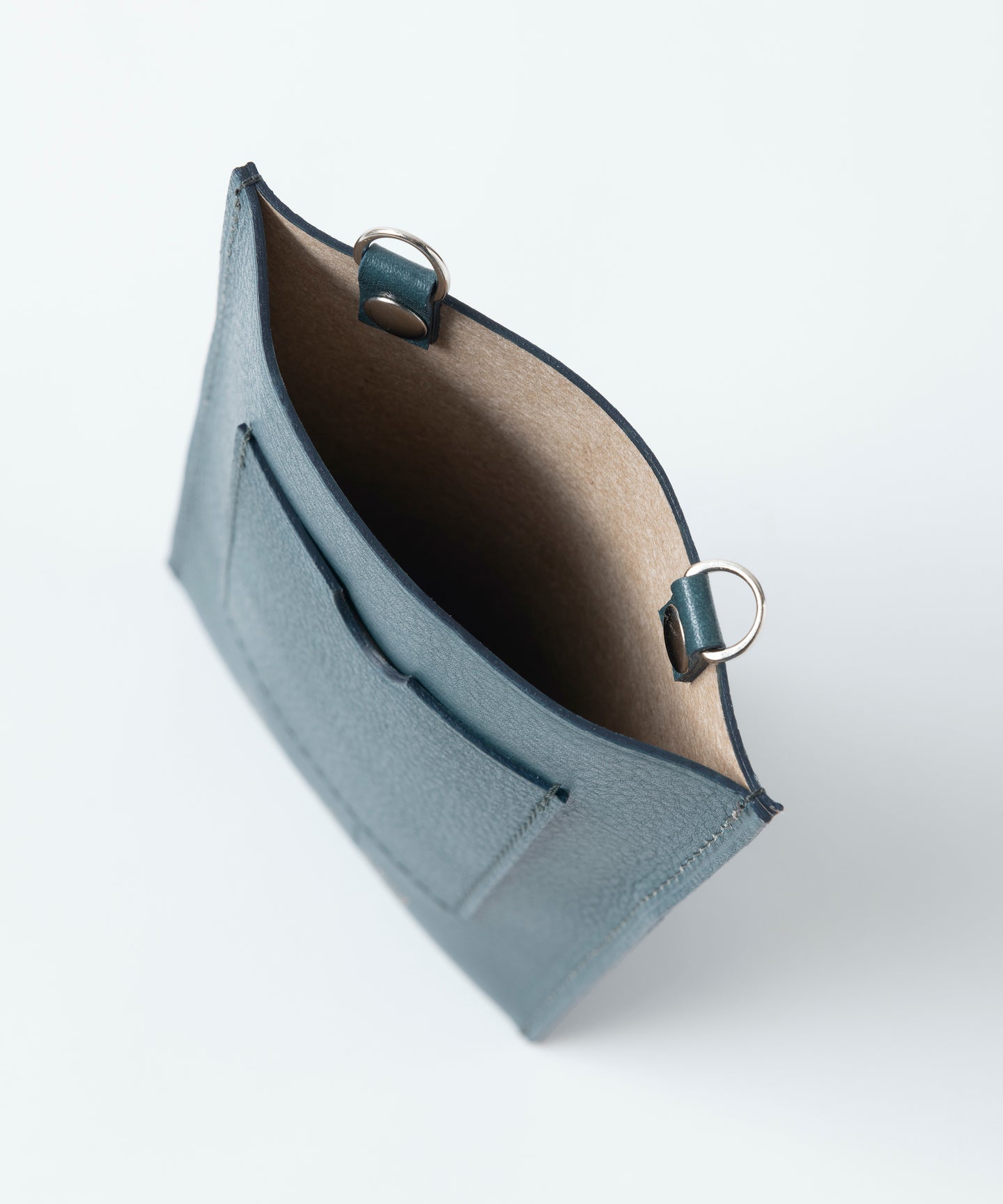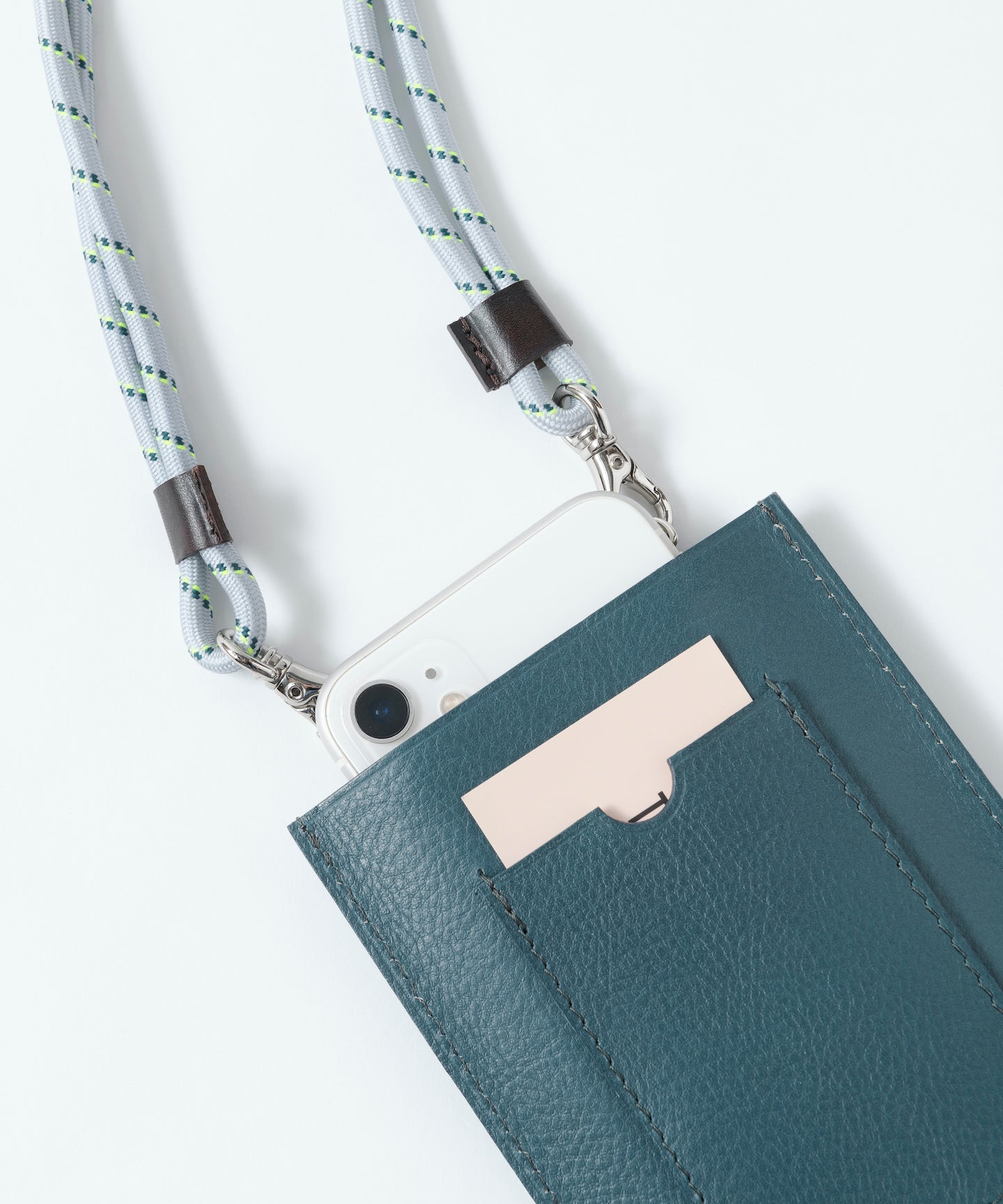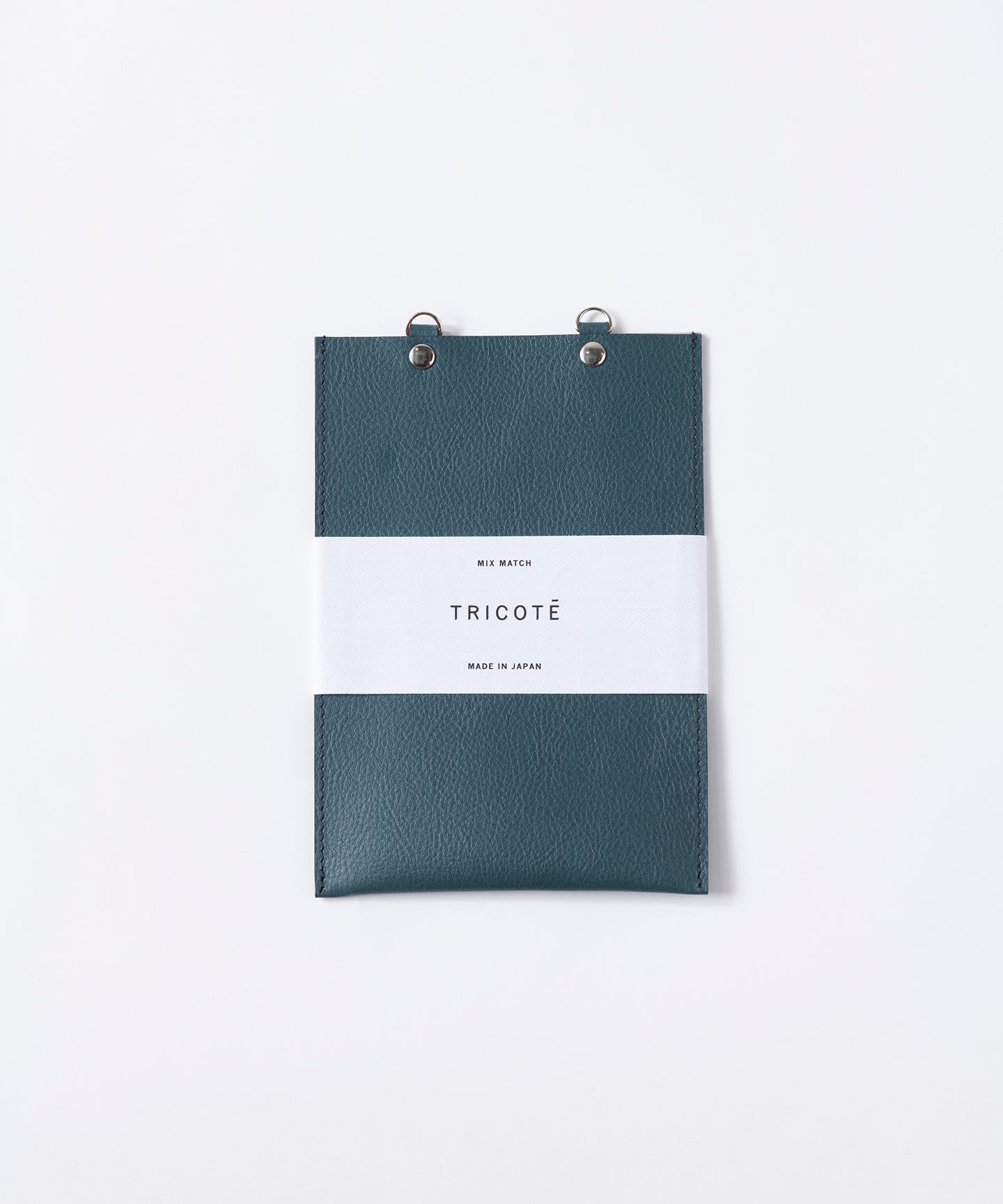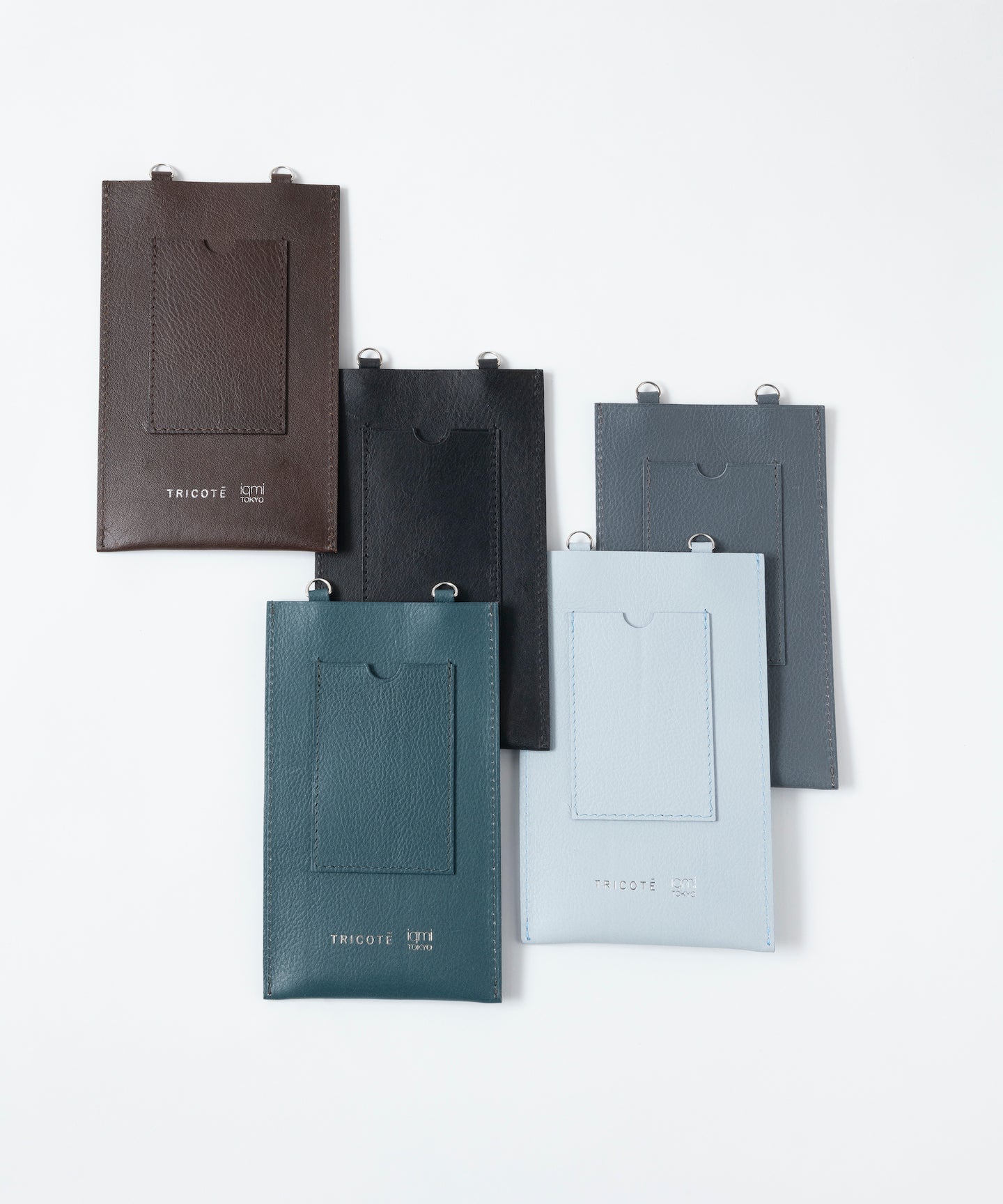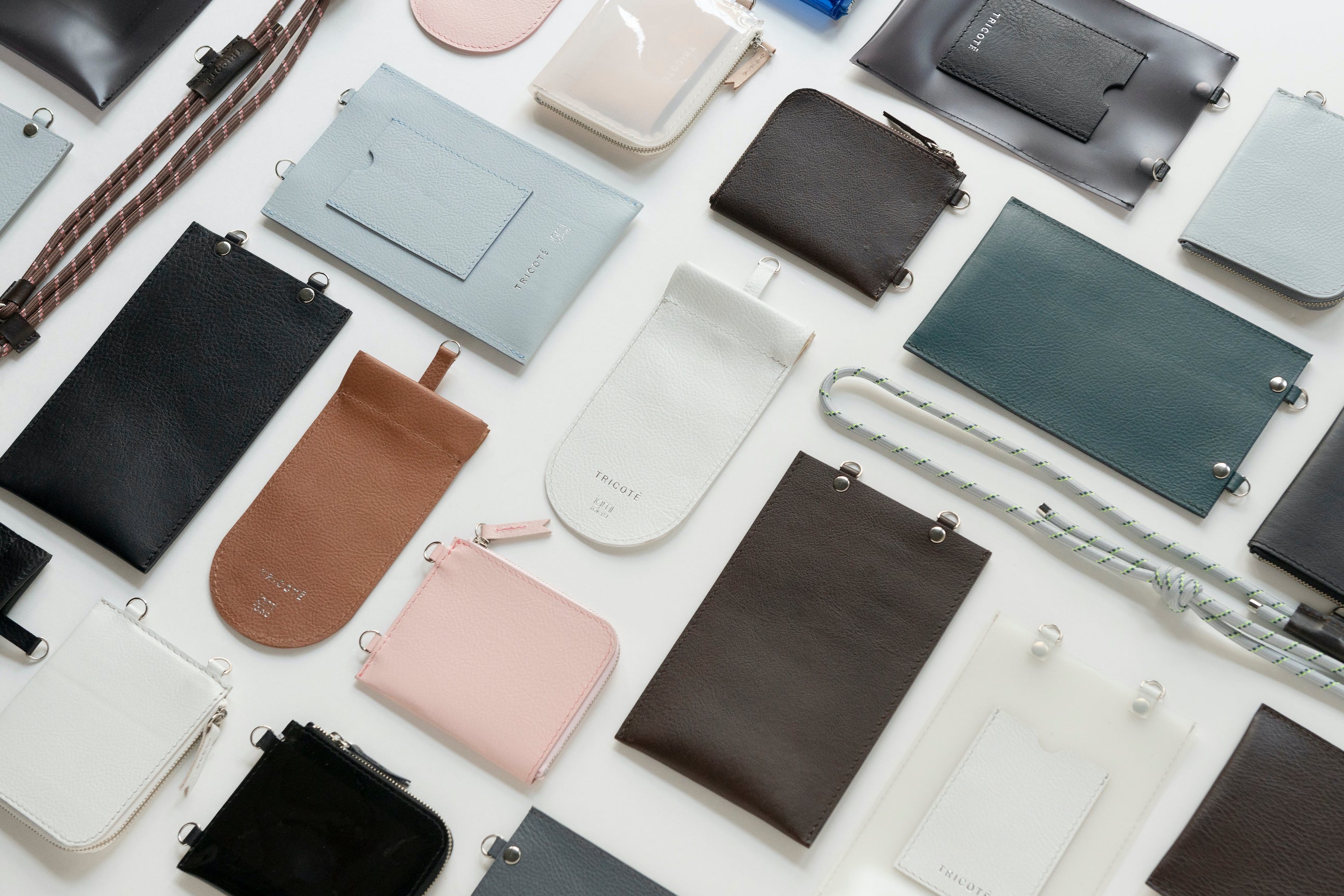 LEATHER SMARTPHONE CASE
SKU: TR21MM031-30BLUEGRAY-F
---
Details 
サイズ:高さ 19.5 × 幅 13.5cm

Materials 
牛革

Weight 60g

レザー素材のスマートフォンバッグのみのパーツ販売になります。同シリーズのウォレットやアイグラスケースなど 他のパーツに組み合わせ可能です。

< ミックスマッチシリーズ について >
用途に合わせた形を組み合わせて作るバッグシリーズ。
お好きな素材や色を組み合わせて自由自在にカスタムしていただけます。

< レザーのこだわり >
レザープロダクトブランドのiqmi TOKYO(イクミトーキョー)とのコラボレーション商品。使用している革は、コンビ鞣という、タンニン鞣とクローム鞣の良い所取りの革を使用しております。カラーは、全てトリコテオリジナルカラーです。
タンニン鞣独特の革らしい風合いと、クローム鞣の堅牢性を併せ持った特徴。
軽く型押しをした後にドラムという機械で揉むことで全体的に自然なシボを出しており、さらに、特別なオイルを入れることによって、通常より軽く、しなやかで柔らかい風合いに仕上げています。

<お取り扱い上の注意>
この製品は、摩擦や、汗や雨などで濡れた時は他の衣料等に色移りします。 ・湿気をおびた状態で他の衣料と接触すること、又乾いた状態であっても、強く摩擦することはお避け下さい。 ・湿度が高い場所に保管するとカビの原因にもなります。風通しの良く湿度の低いところに保管して下さい。 ・色が落ちますので、この旨十分注意してお取り扱い下さる様、お願い致します。



Details 
Size : H 19.5 × W 13.5cm

Materials 
COWHIDE

Weight 
60g

Made in JAPAN

A leather smartphone bag for the mix and match series; which allows you to combine with a  wallet or a glasses case. It can also be combined with other parts. 

<About the Mix Match Series>
A collection that can be mixed and combine various materials and colors. You can customize it how ever you like.

<Handle with care>
The colour of this product will transfer to other clothing if it gets wet due to friction, sweat or rain.
Avoid contact with other garments in damp conditions and avoid strong rubbing, even when dry.
Do not store in a humid place as this may cause mould. Store in a well-ventilated, low-humidity place.
The colour will fade, so please treat it with care.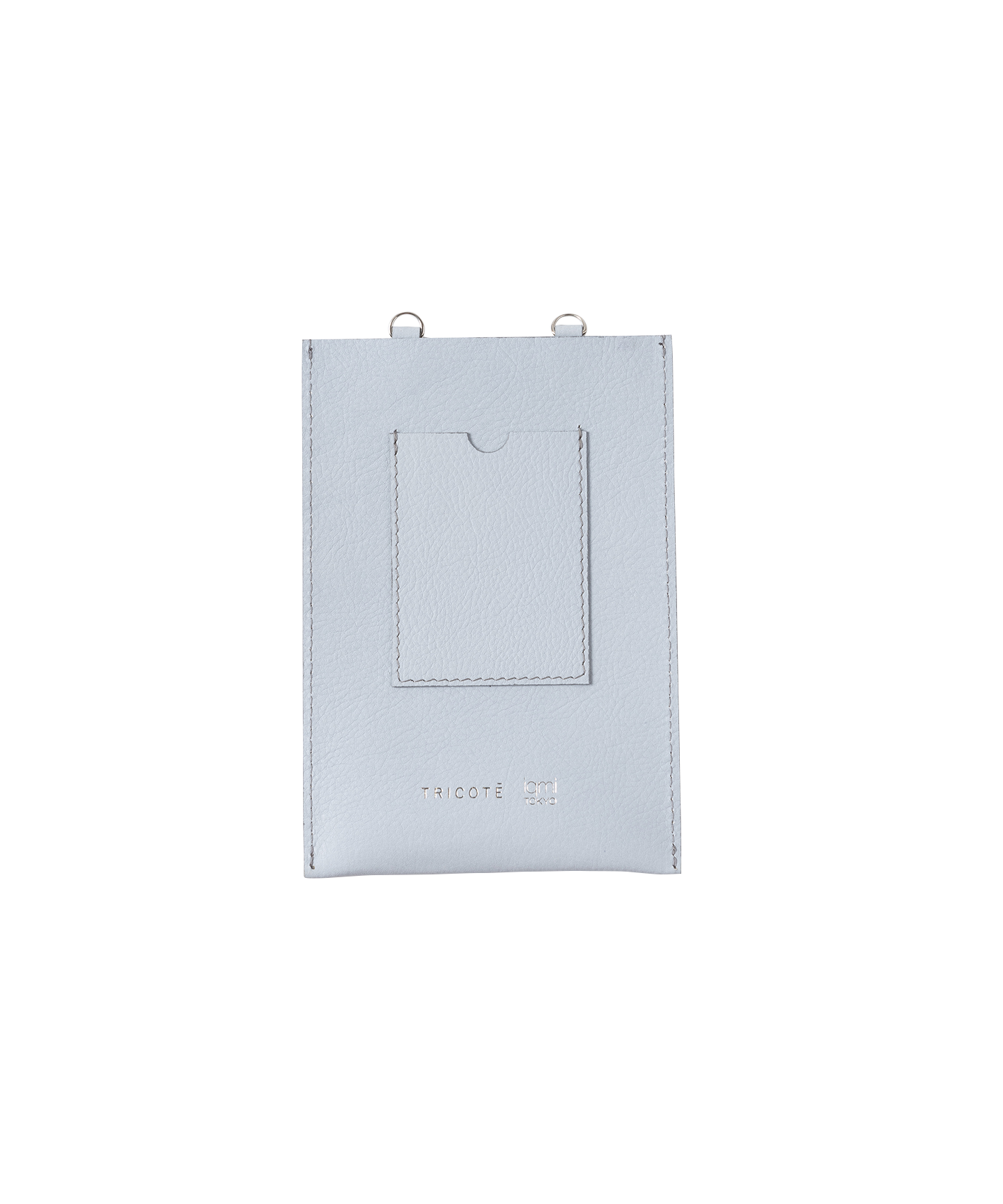 LEATHER SMARTPHONE CASE
SALE価格

¥9,900
通常価格