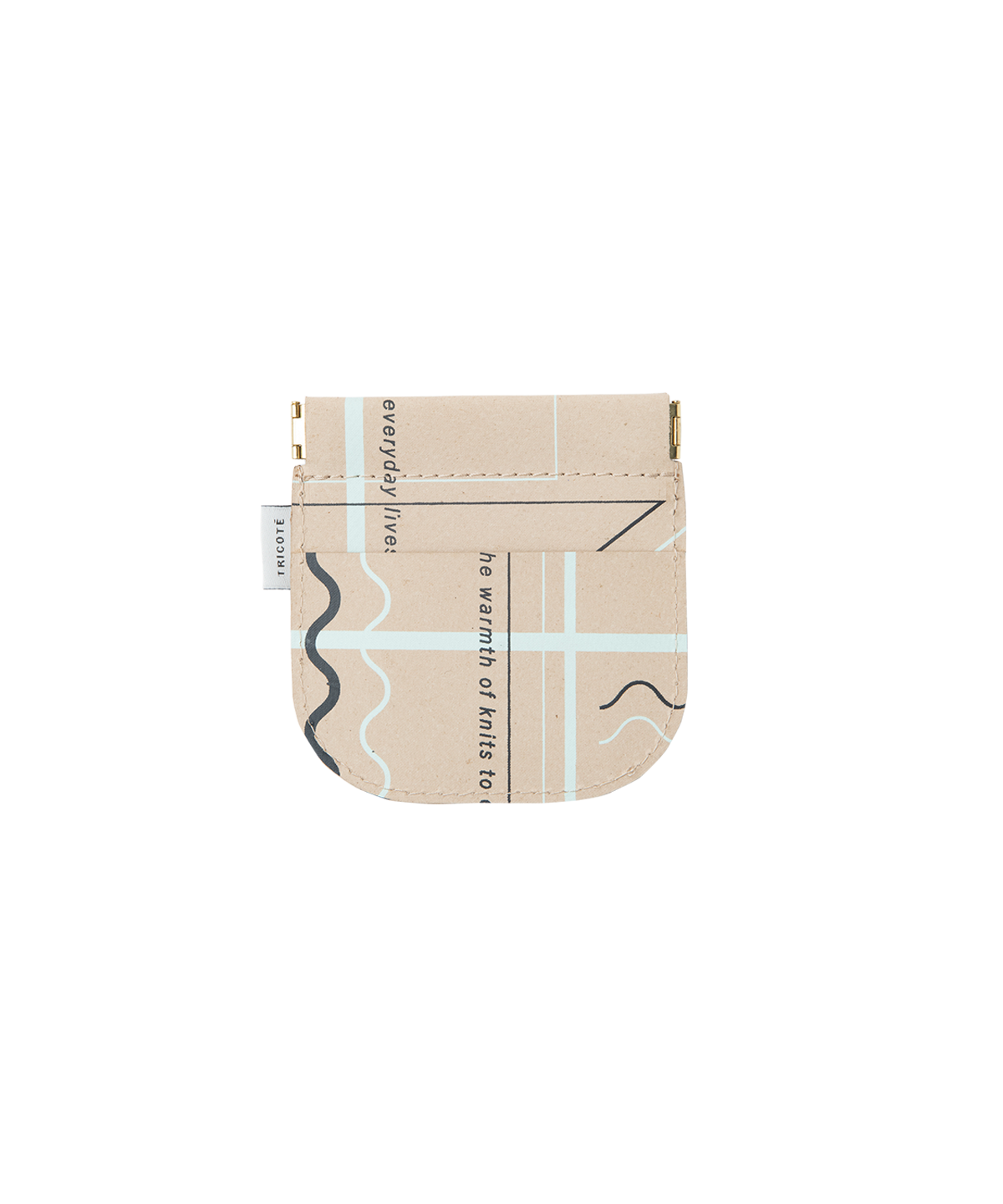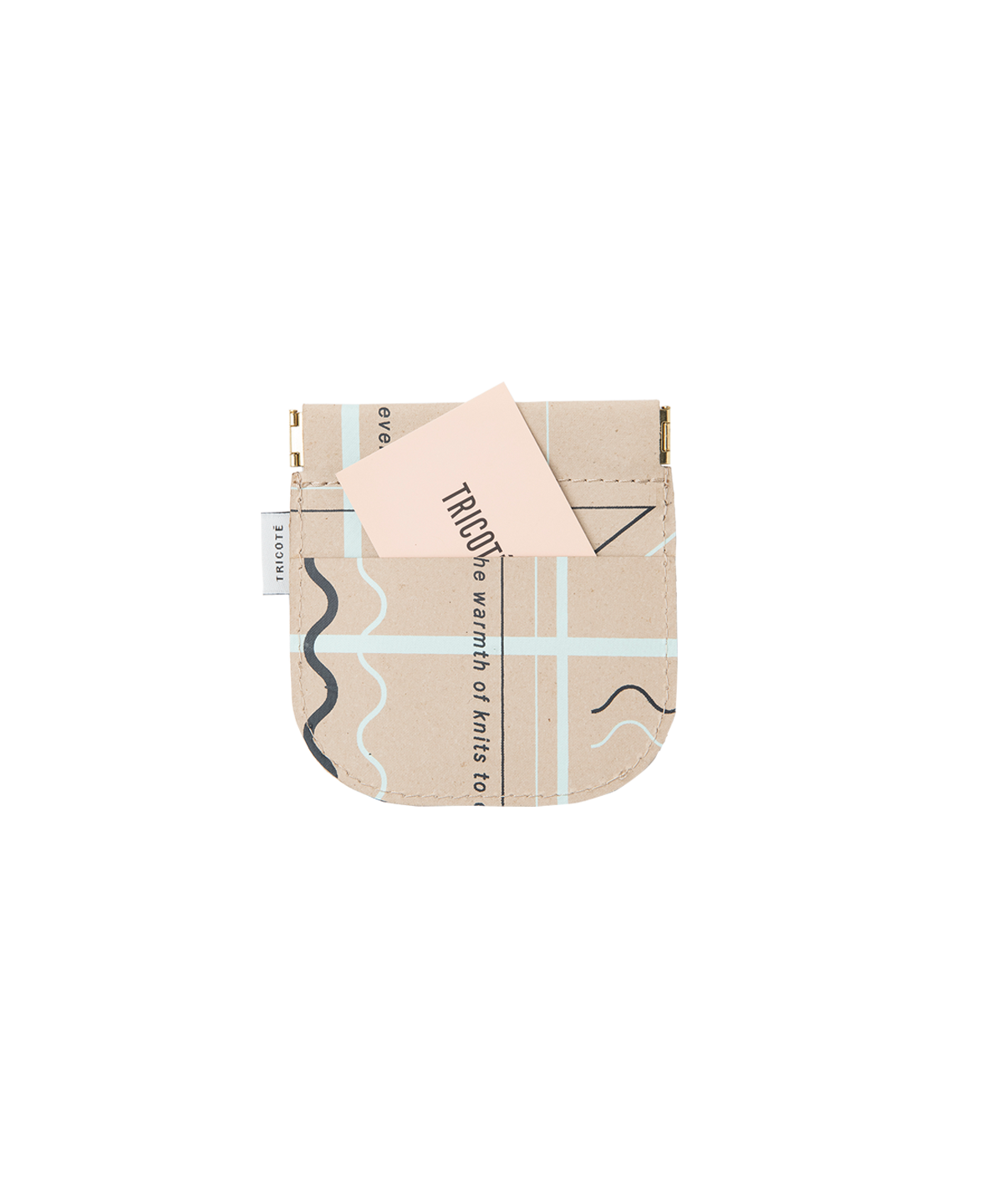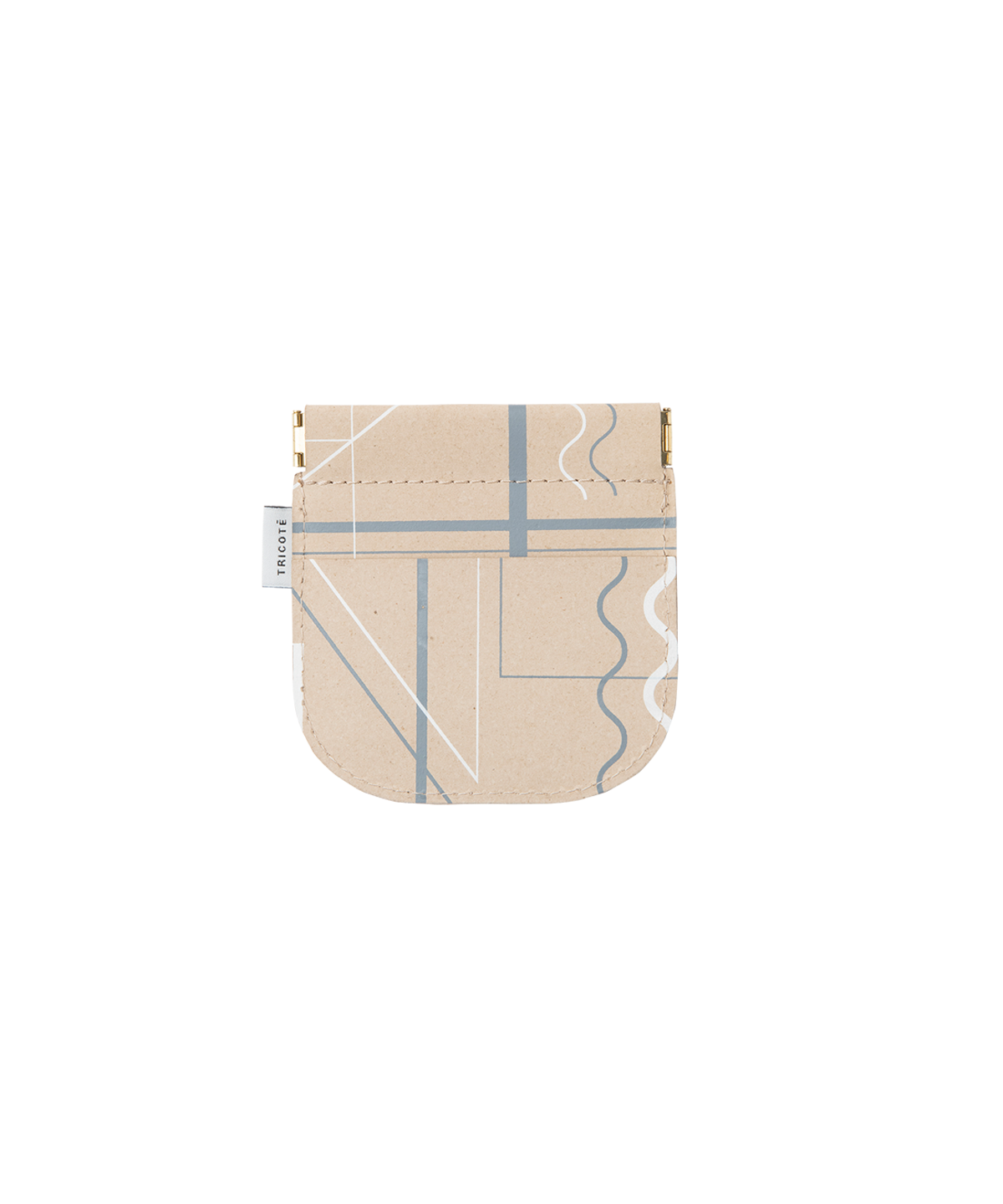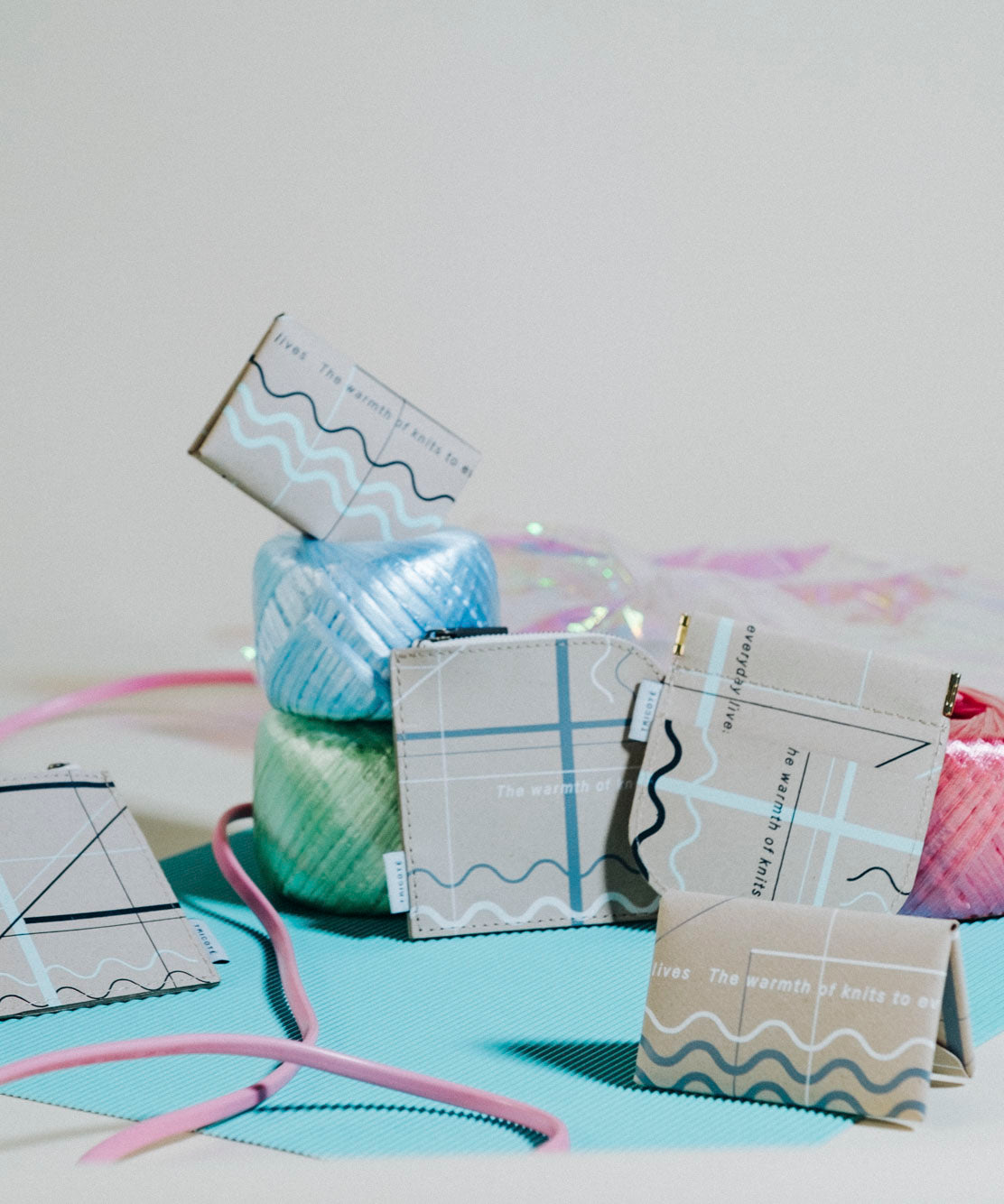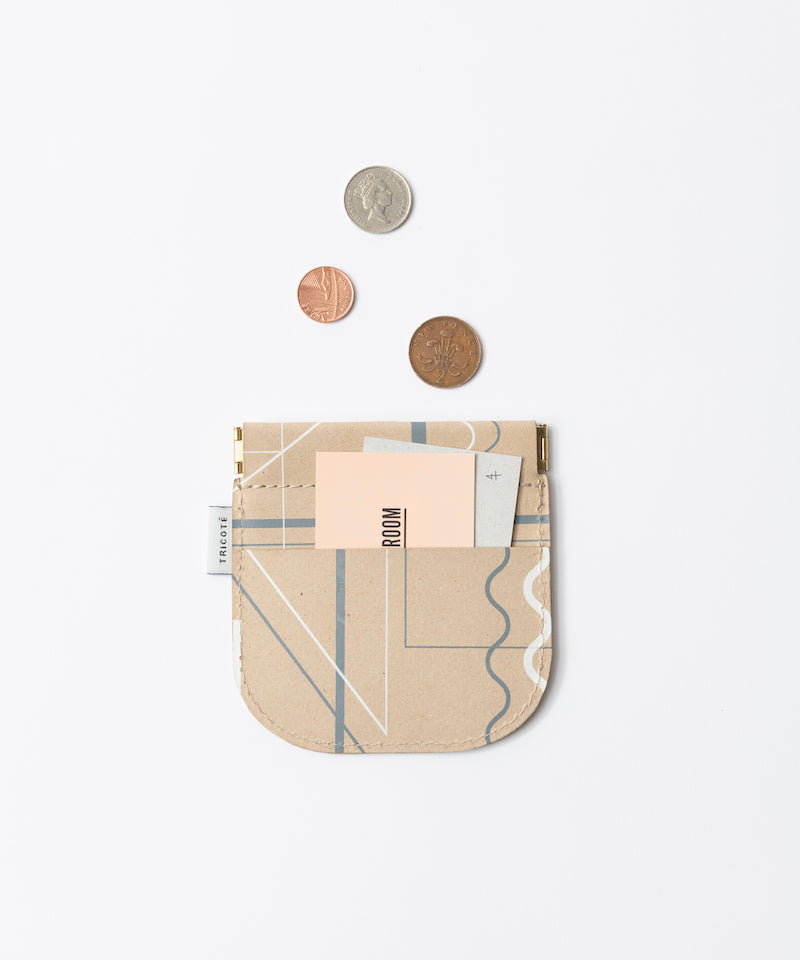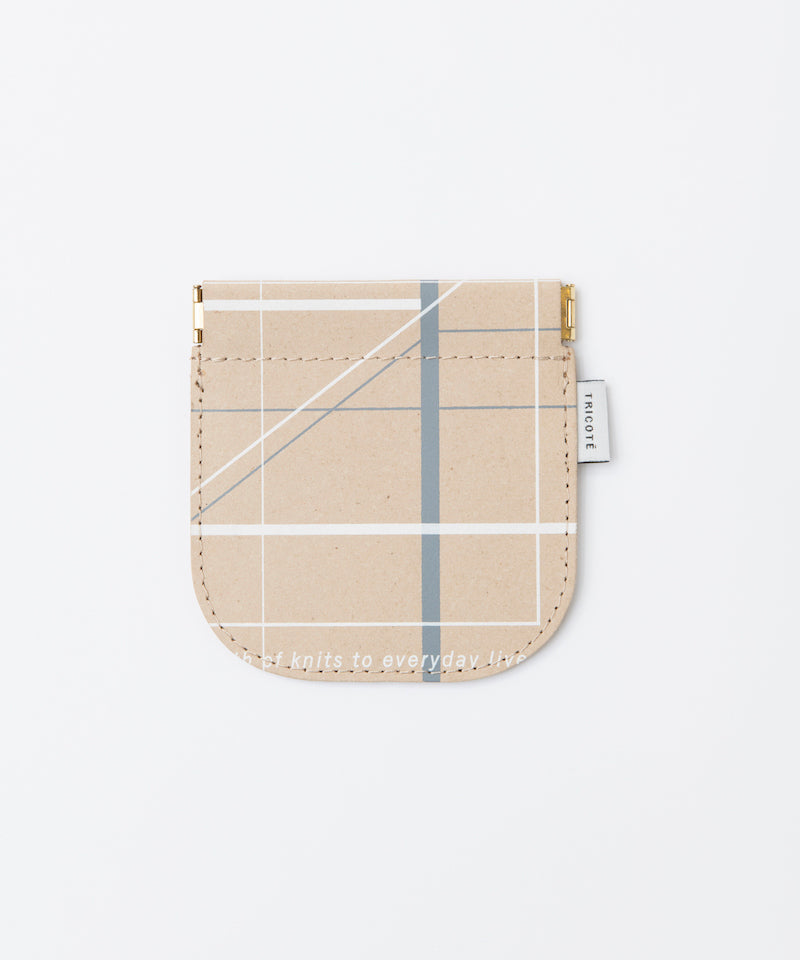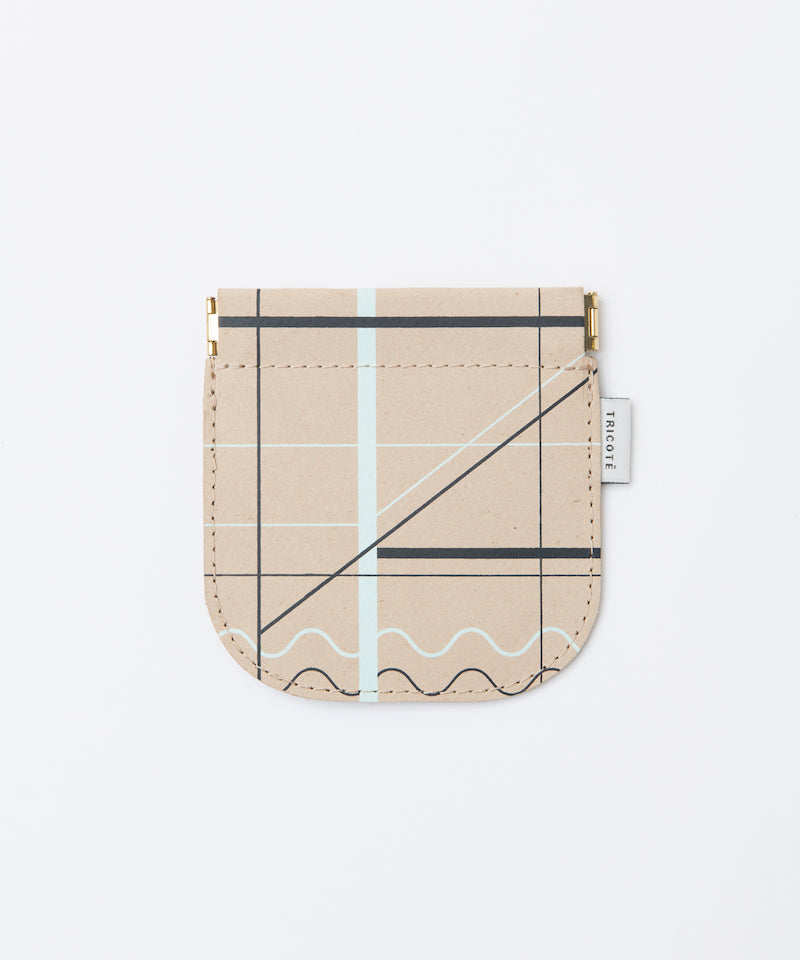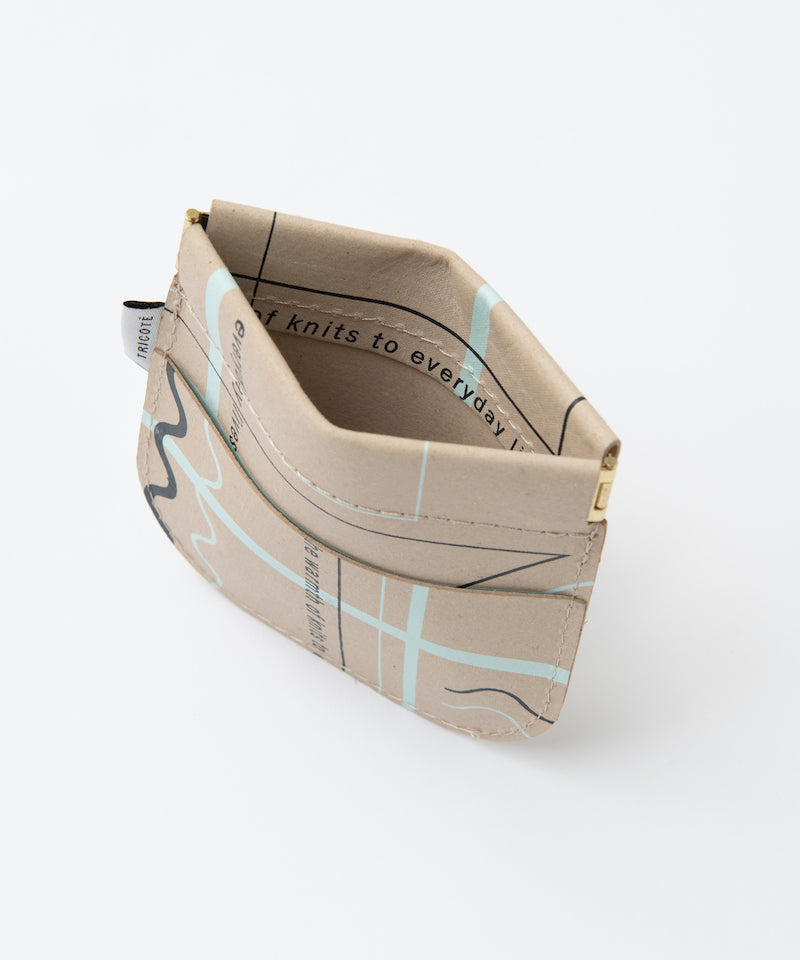 RANDOM LINE LEATHER COIN CASE
SKU: TR11PO007-94LGRAY-F
---
Details 
サイズ:高さ 11 × 幅 11cm

Materials 
リサイクルレザー

リサイクルレザーにランダムにプリントをしたコインケース。 サイドのポケットにはsuicaなどのカードが入るポケットが付いています。 他にも名刺入れ・カード入れにもご使用いただけます。 ランダムにプリントされているので、1点1点異なった見え方になります。
<リサイクルレザーについて>
リサイクルレザーは、主に生産過程で出る裁断端切れを粉砕し、固めてシート状にして表面にコーティング加工を施しているもので、貴重な革を再利用する環境にやさしいエコ素材です。粉砕して作られた素材のため、所々色むらが見られますが、素材自体の味として考えております。(粉砕して作られた素材ですが、見方により少し汚れやシミのように感じる場合もございます。)
その素材に1点1点ハンドプリントを施し、柄と素材のデザインを感じていただければという思いでデザインしております。

<お取り扱い上の注意>
この商品は経年変化により商品画像と色味が異なる場合がございます。また、経年変化やご使用による製品の劣化・損耗は避けられません。革は水分に大変弱いため、水分が付着するとシミや変色、色落ちや水ぶくれの原因となります。もし濡れてしまった場合は、早めに乾いた布で水滴を吸い取り、その後通気の良い場所で陰干しするよう心掛けてください。リサイクルレザーは天然皮革とは違い、粉砕した革を固めるための樹脂を含んでおりますので、クリーナーやクリームなどの手入れ剤を使用する場合、シミや色ムラを生じる恐れがあります。以上の点をご留意の上、お買い求めください。

Details 
Size : H 11 × W 11cm

Materials 
Recycled leather

Made in JAPAN

A coin purse with patterns printed randomly on recycled leather.
The side pocket has a pocket for cards.
It can also be used as a business card case.
Since it is printed randomly, each item will look differently.
<Handle with care>
Aging and decay of the product are inevitable with wear. Water can damage leather and cause stains and discoloration. Recycled leather differs from natural leather. The shredded leather scraps and residues are glued together with resin. when apply conditioners like leather cleaner or leather cream on the leather, it can cause stains and discoloration. Please be aware of the instructions above before purchase.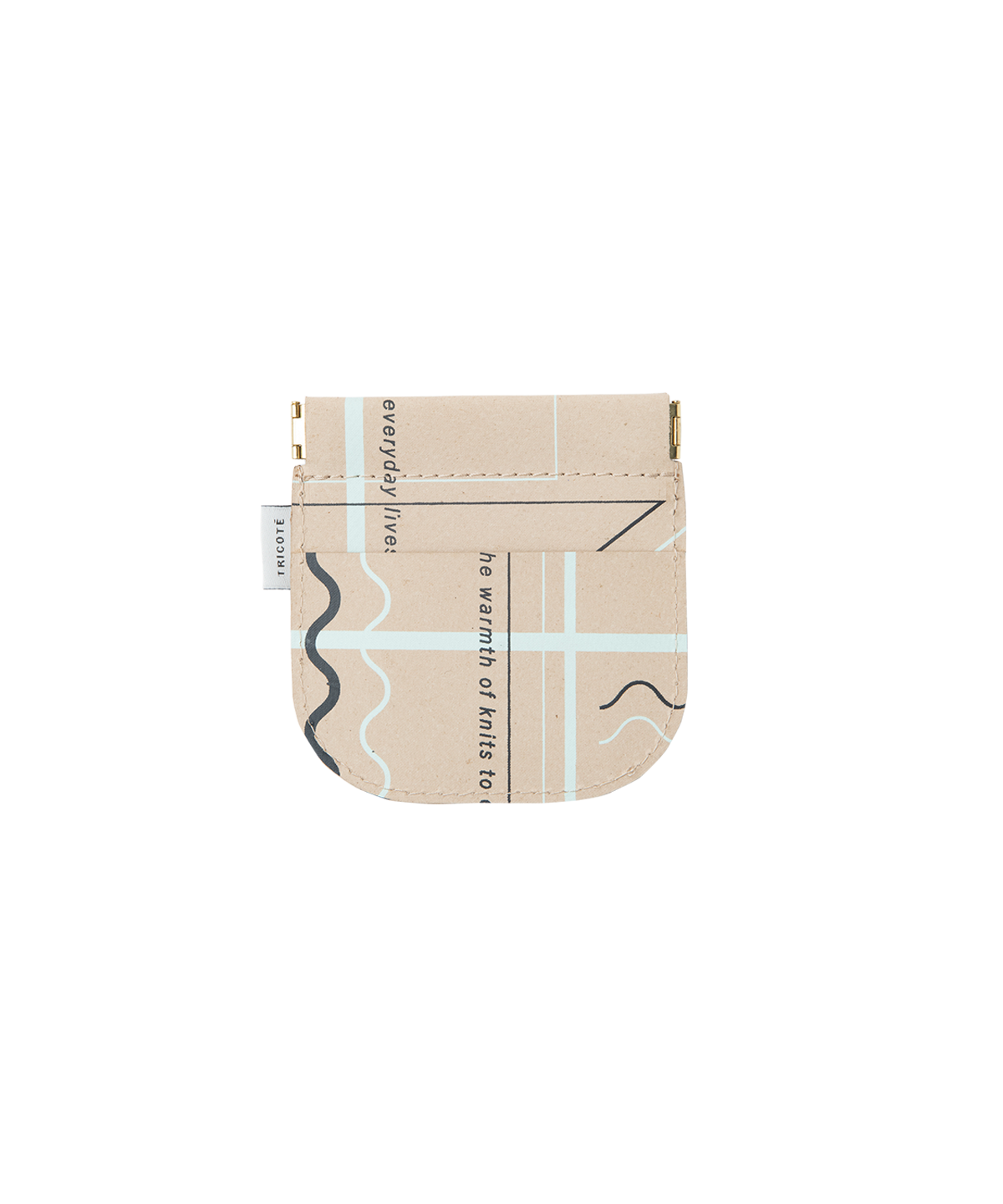 RANDOM LINE LEATHER COIN CASE
SALE価格

¥3,080
通常価格