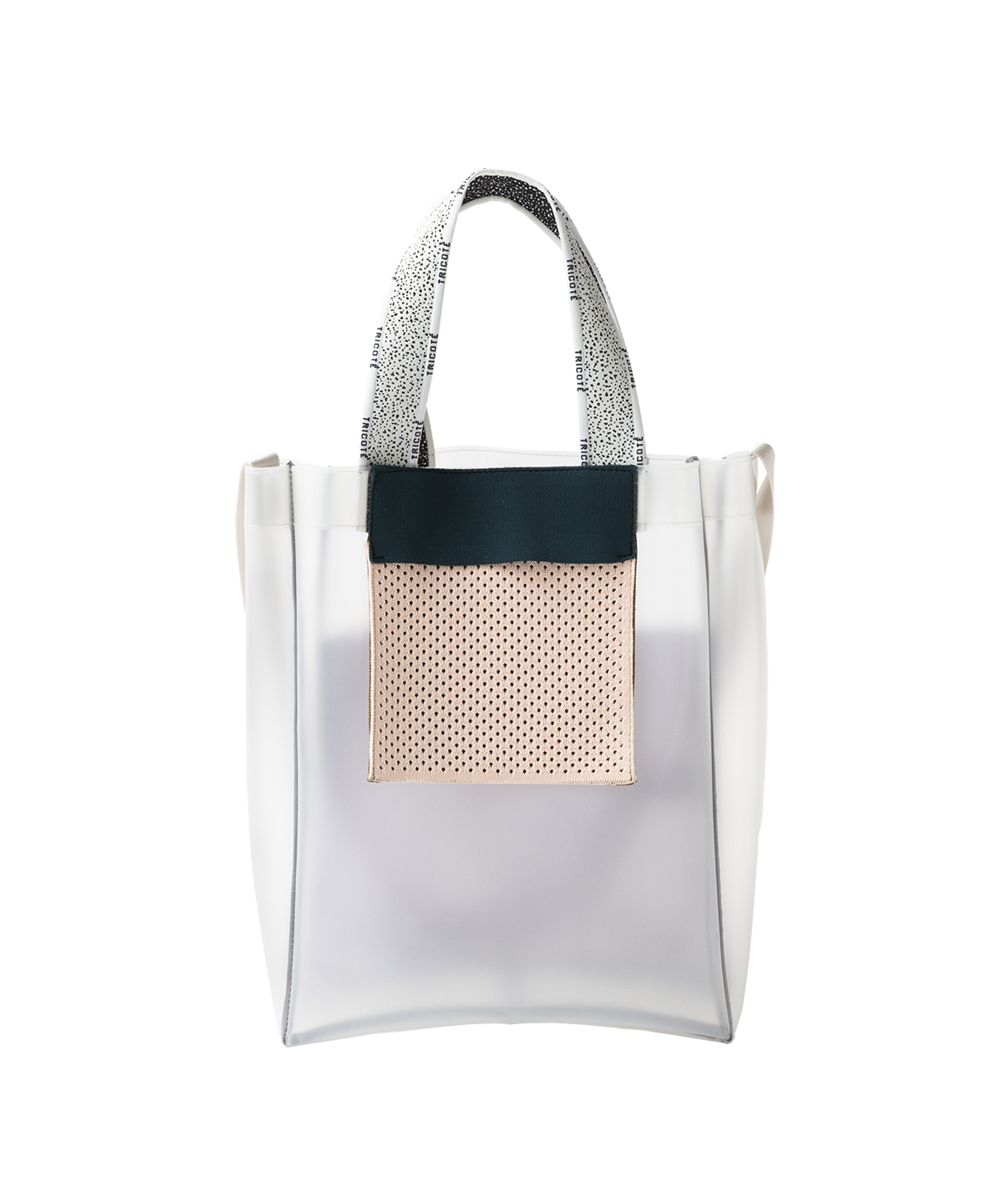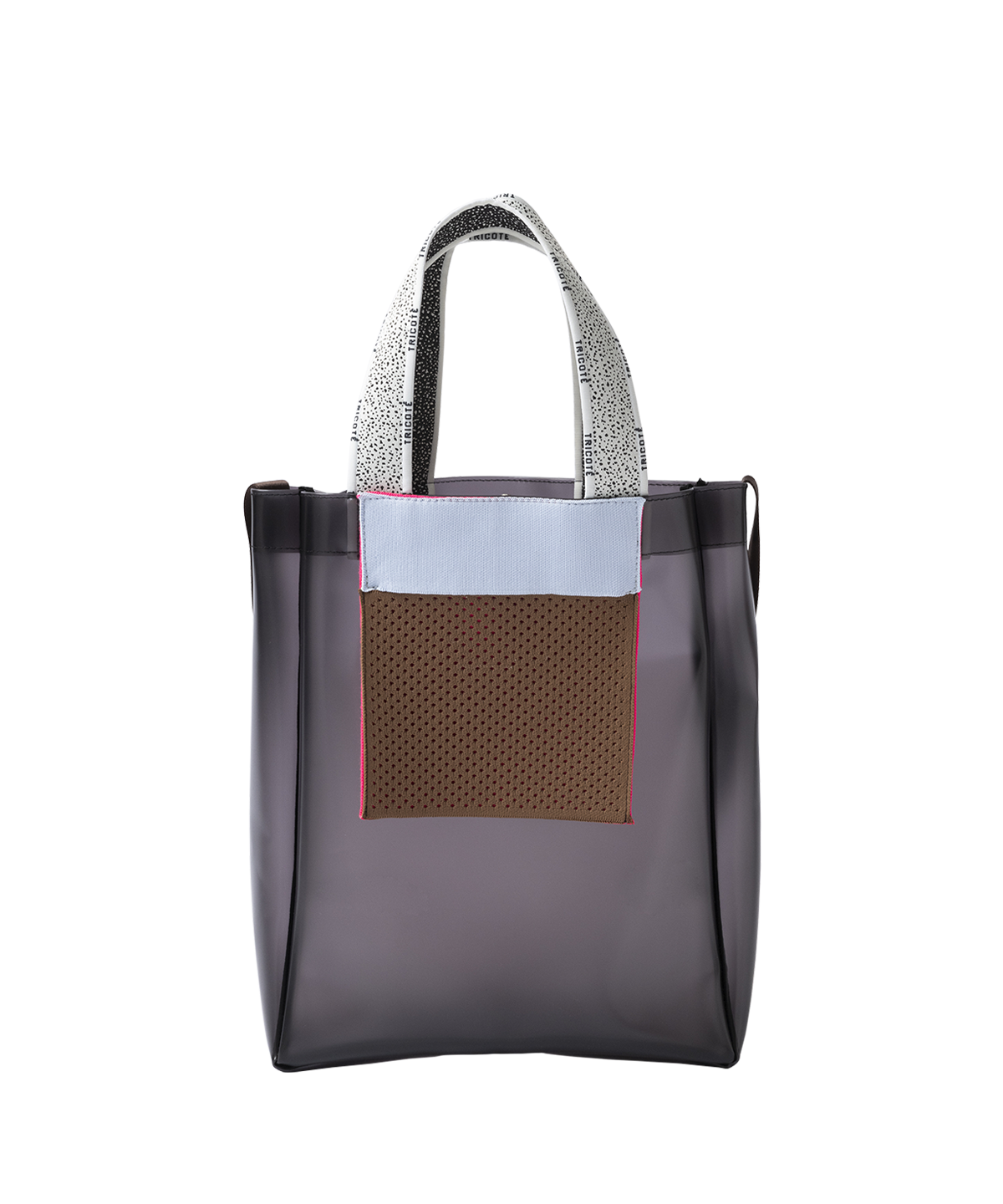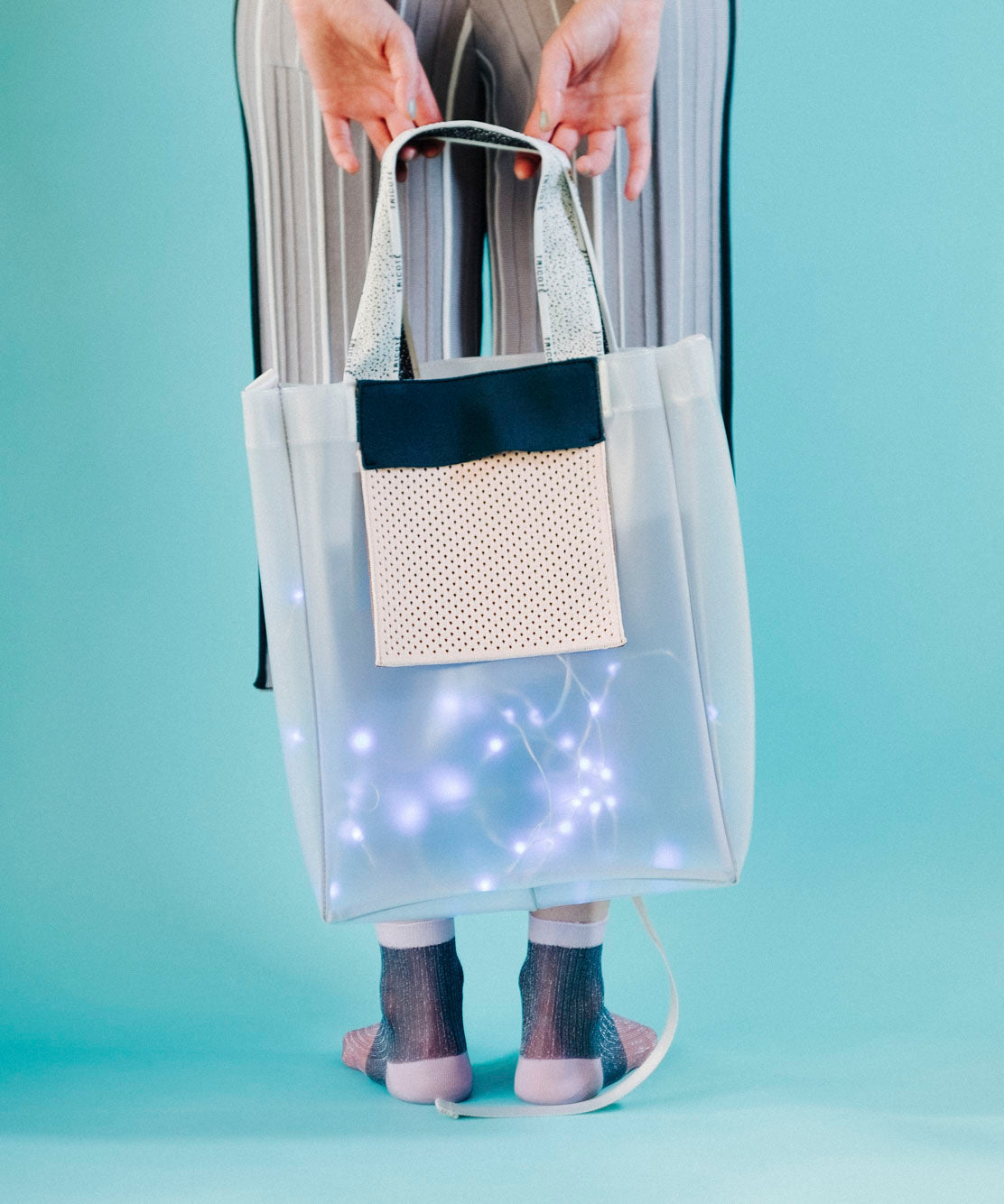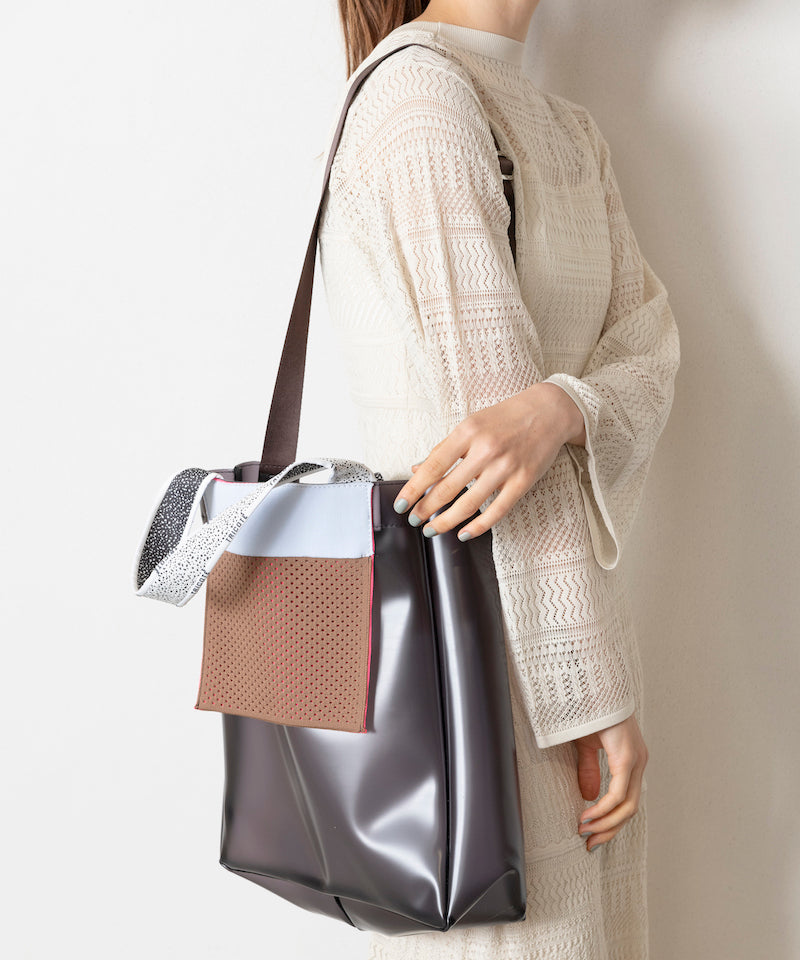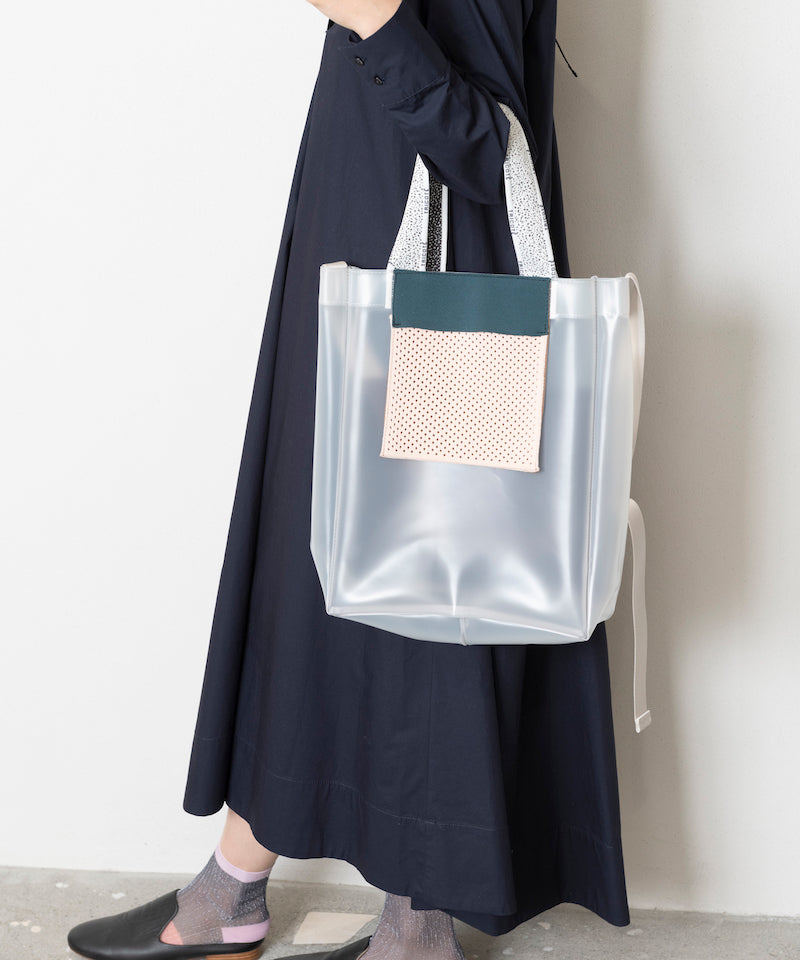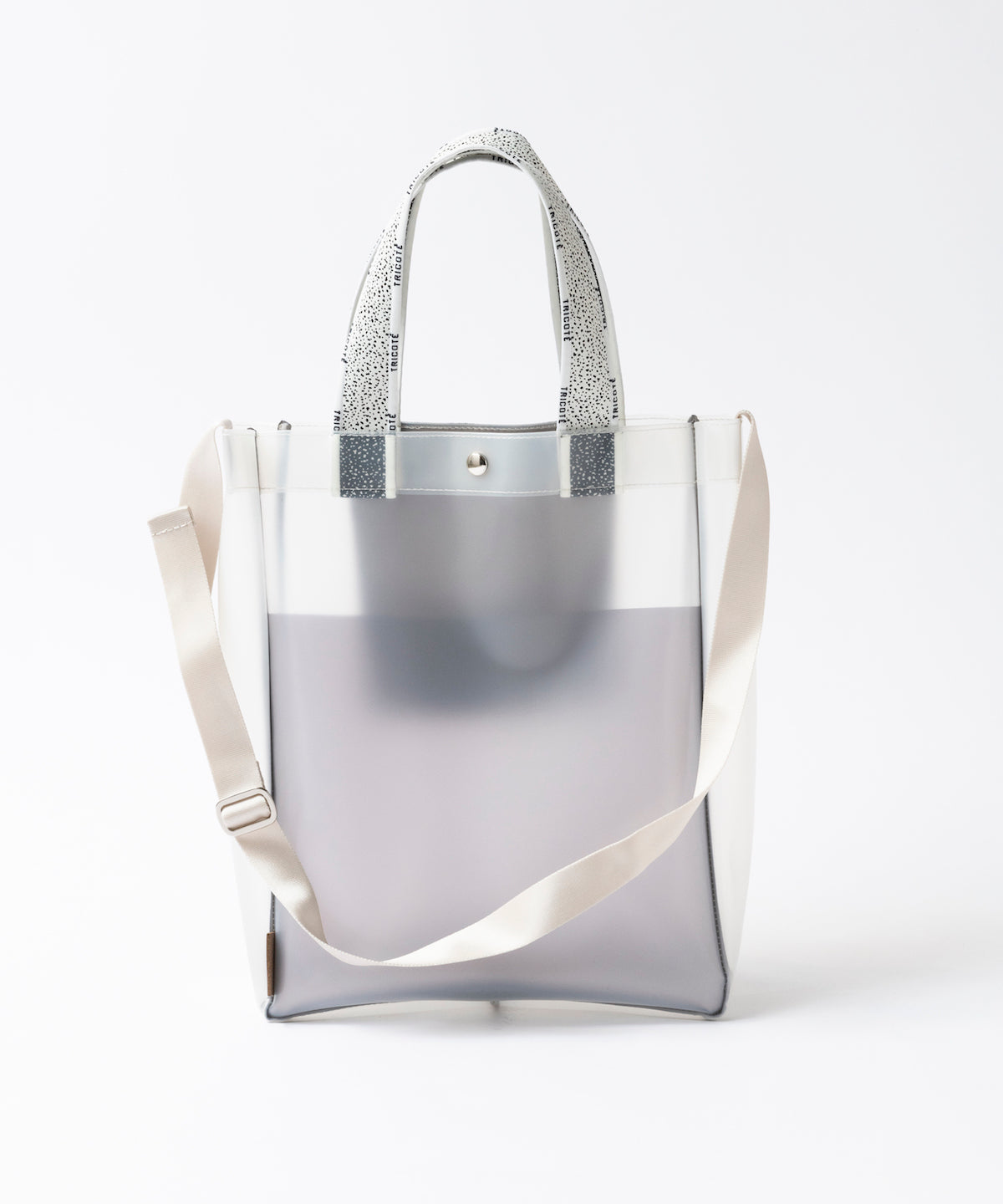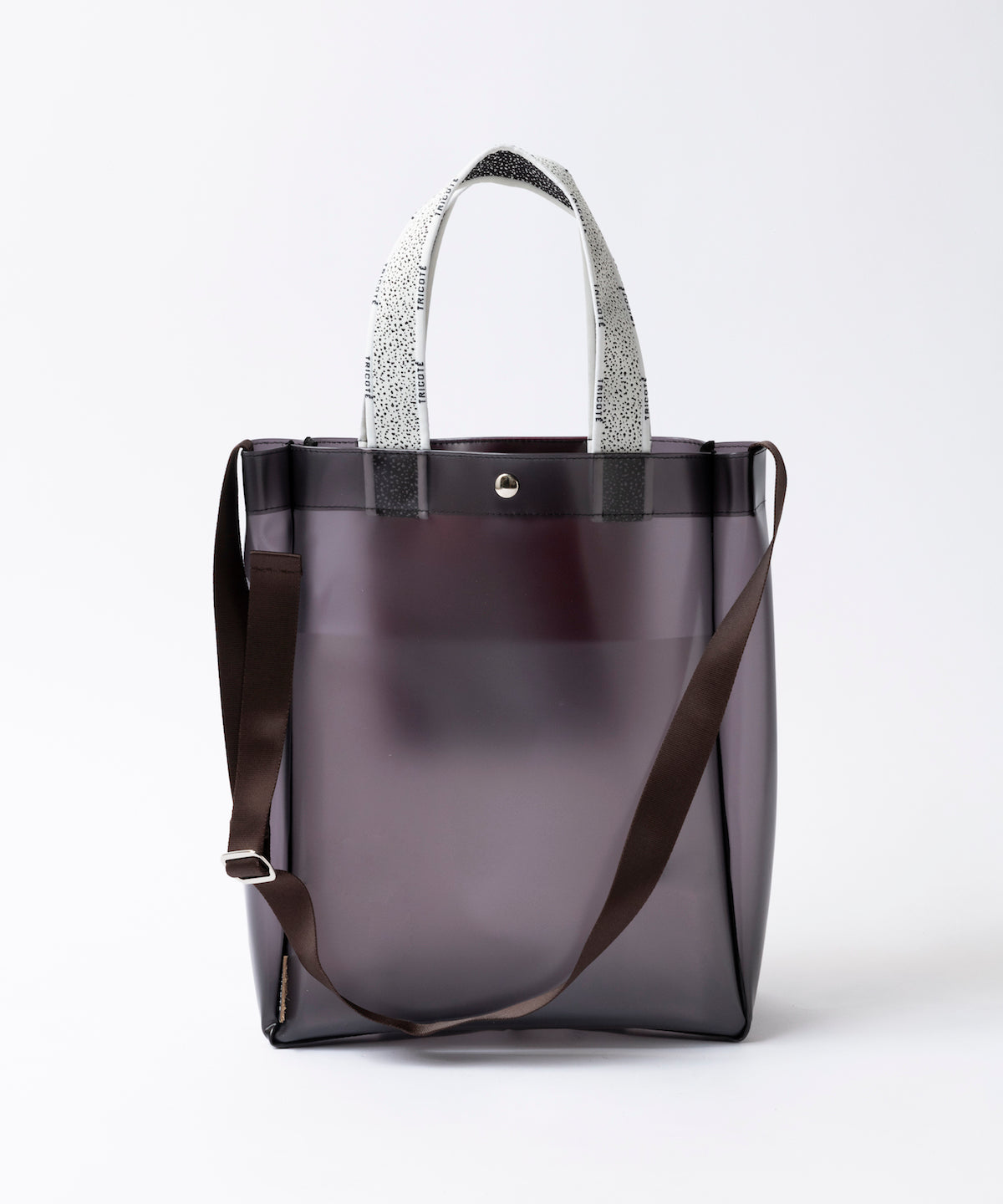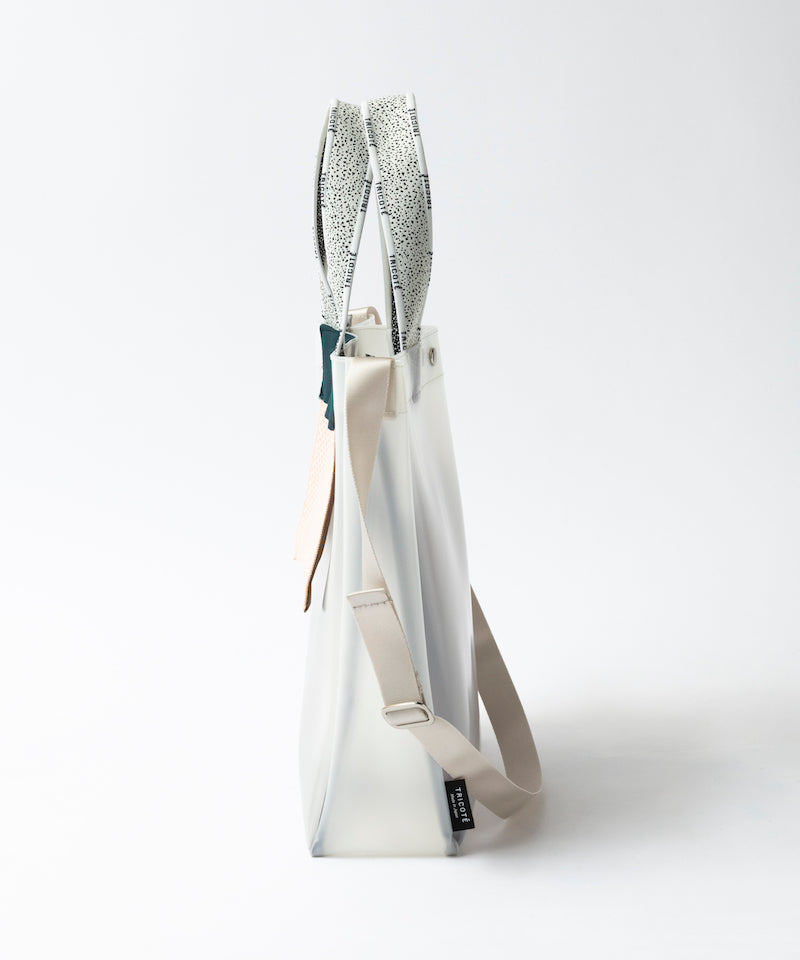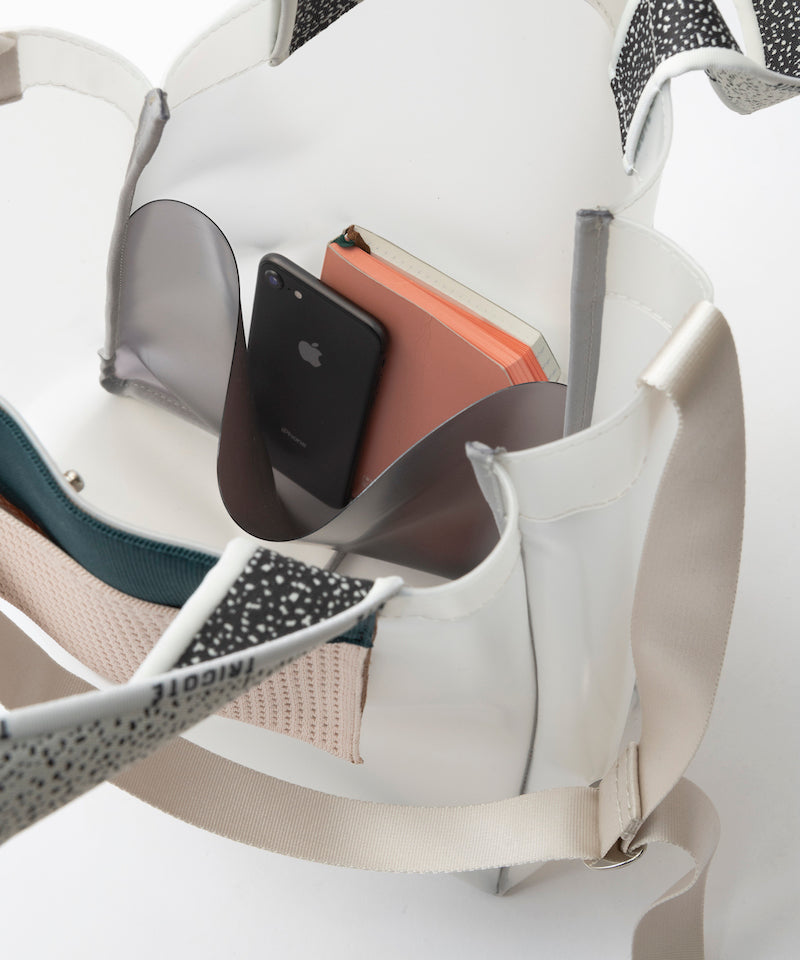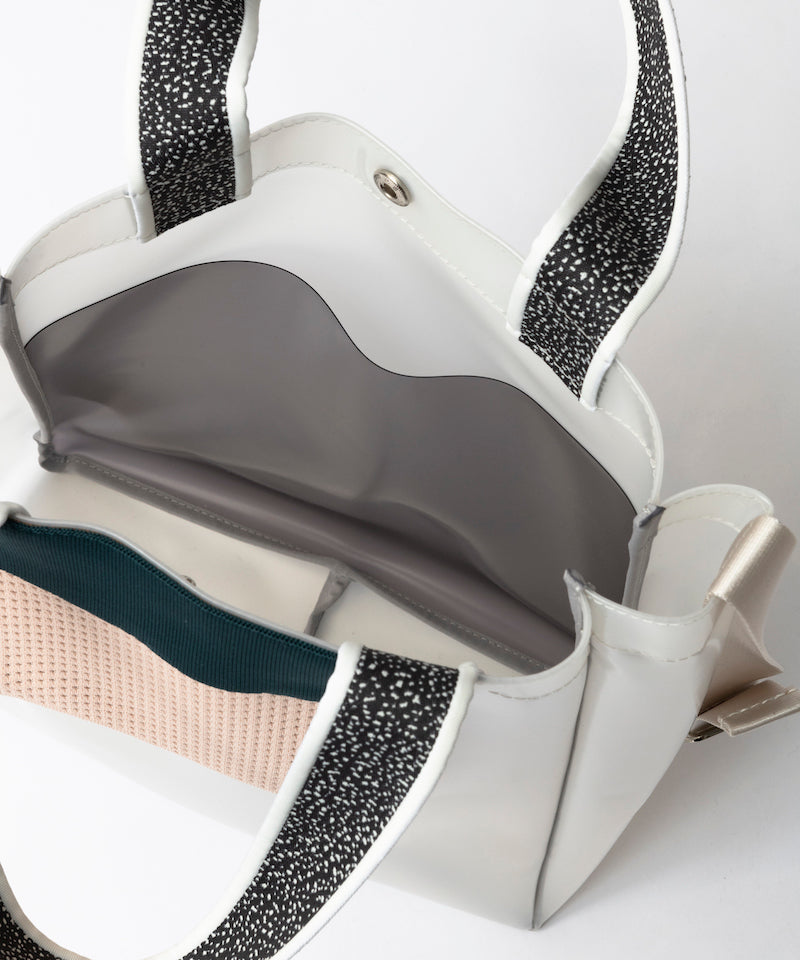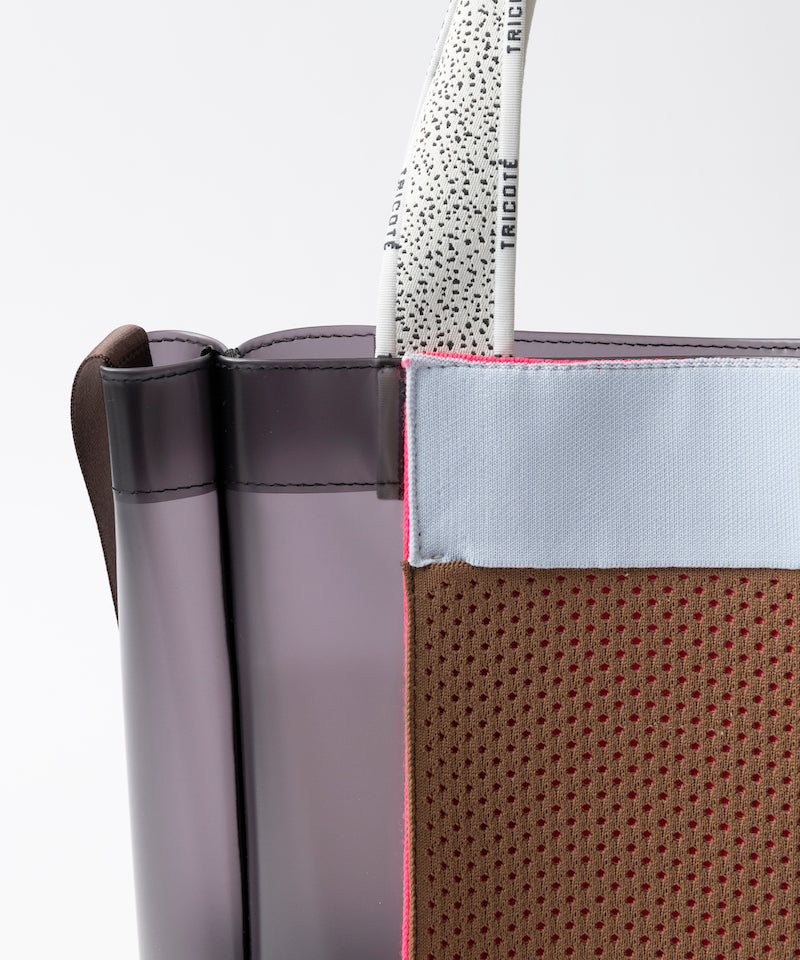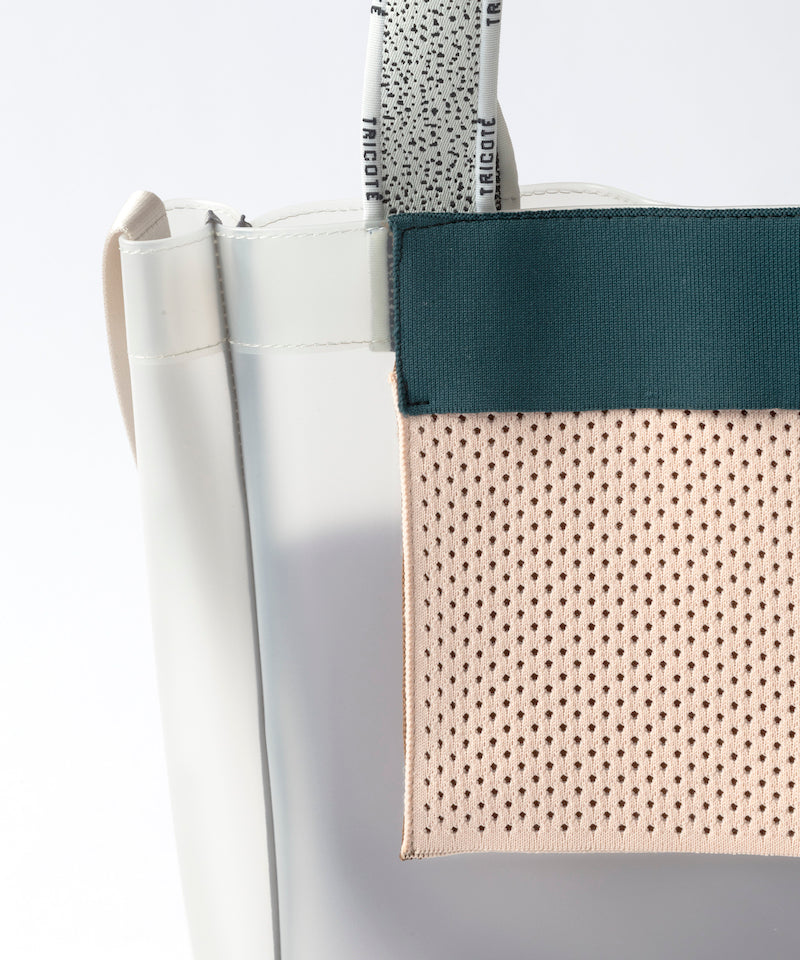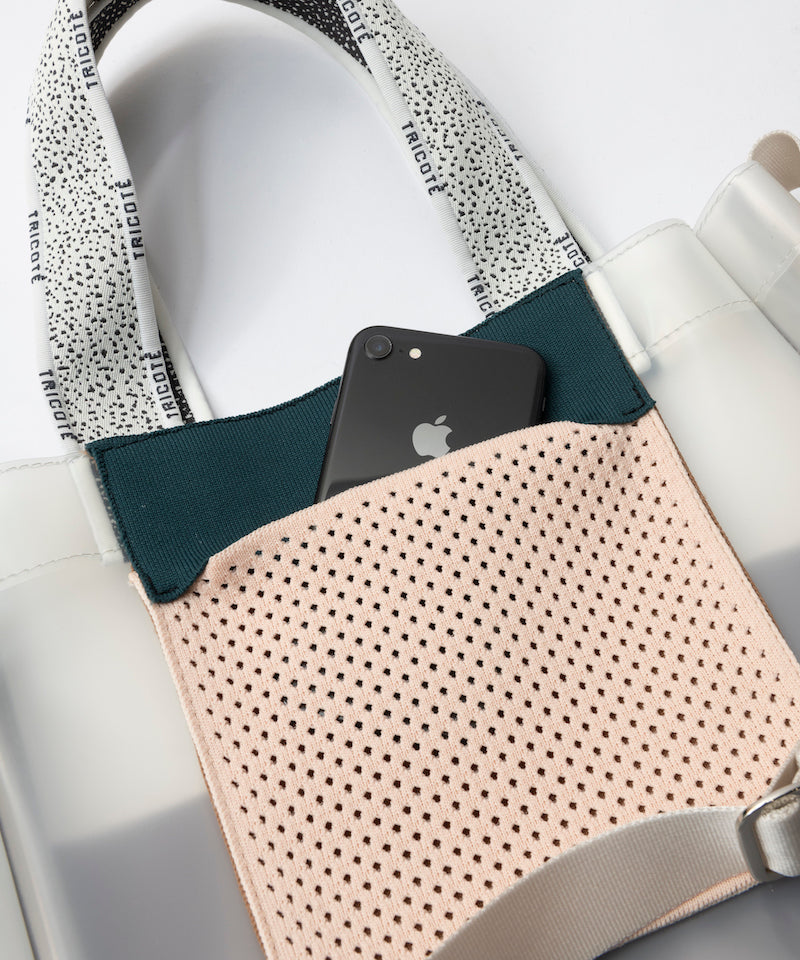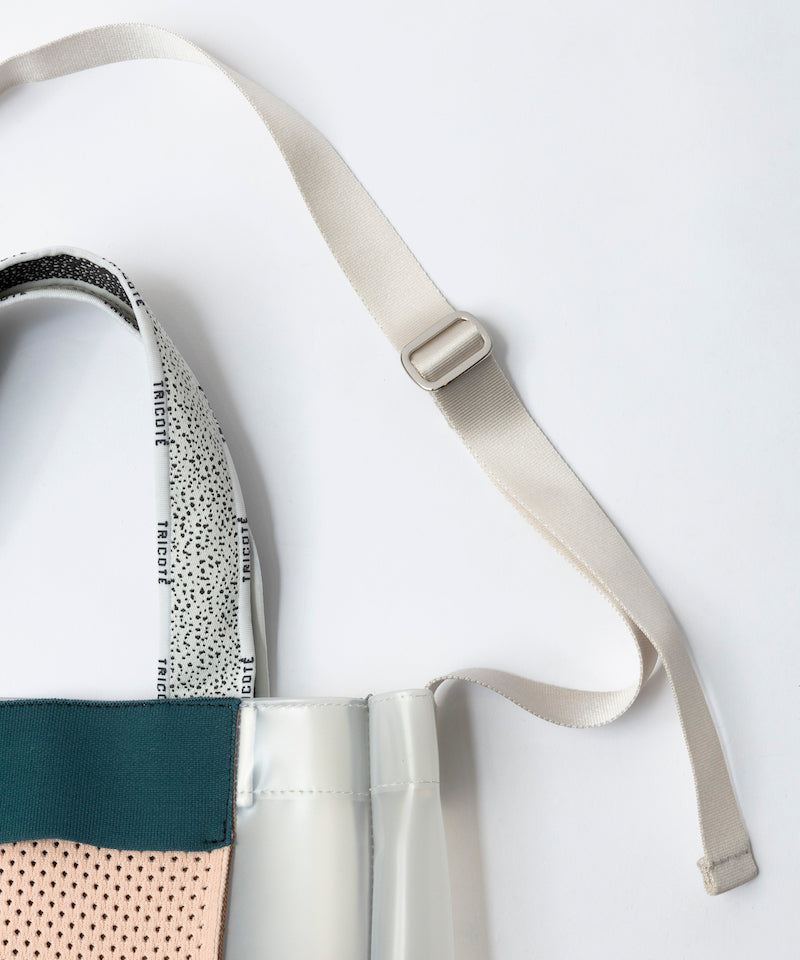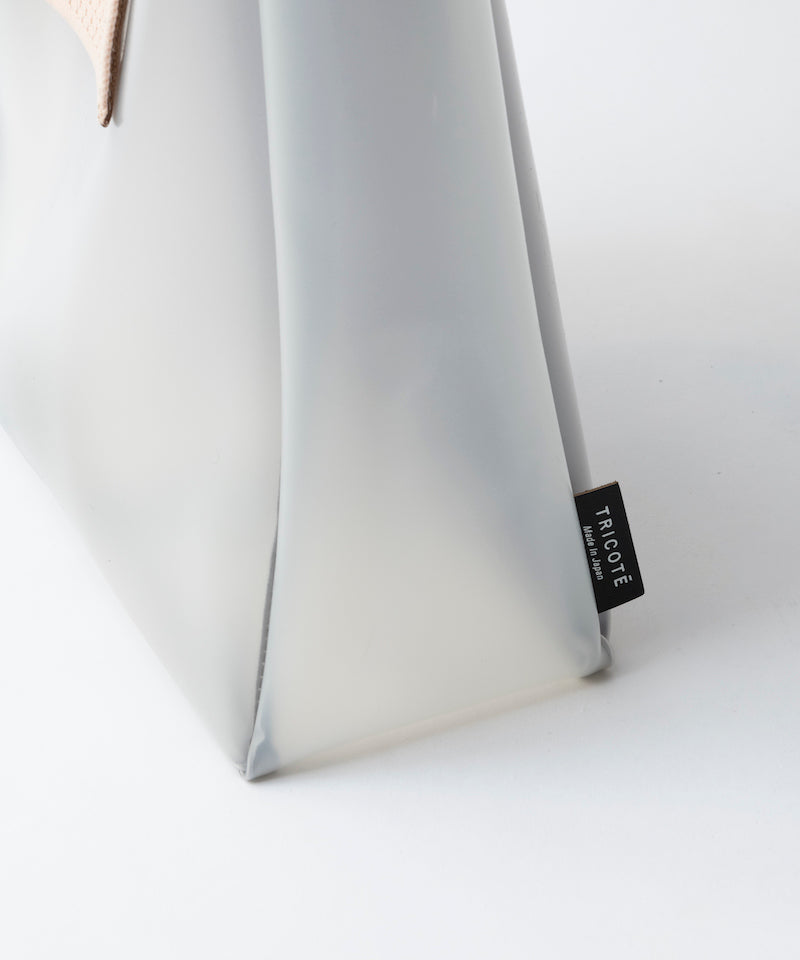 RUBBER POCKET BAG
SKU: TR11BG021-99BLACK-F
---
Details 
サイズ:高さ 37 × 幅 29 × 奥行き 12cm / ハンドル:19cm / ストラップ: 最長110cm

Materials 
本体:PVC 100% パーツ:ポリエステル 100%

Weight 
535g

透け感のある素材とニットの外ポケットがついた異素材を組み合わせた2WAY BAG。 トートでも斜めがけショルダーとしても使える仕様になります。 サイズ感は大きめなのでパソコンや書類なども入る大きさです。

<お取り扱い上の注意>
長時間直射日光に当たりますと変形することがあります。洗濯、ドライクリーニングを行なわず汚れた場合は濡れたタオル等で拭き取って下さい。塩素系漂白剤による漂白は避けてください。以上の点をご留意の上、お買い求めください。

Details 
Size : H 37 × W 29 × D 12cm / Handle :19cm / Shoulder strap:110cm

Materials 
Body:100%PVC  Parts:100% POLYESTER

Weight 
535g

Made in JAPAN

A 2-way BAG combines different materials with a translucent material and a knitted outer pocket.
It can be used as a tote or as a shoulder bag.The size is large enough to fit a laptop and documents.

<Handle with care>
It may be deformed when exposed to direct sunlight for a long time. Please wipe it off with a wet towel if it gets dirty and avoid washing or dry cleaning. Avoid bleaching with chlorine bleach. Please pay attention to the above points before purchasing.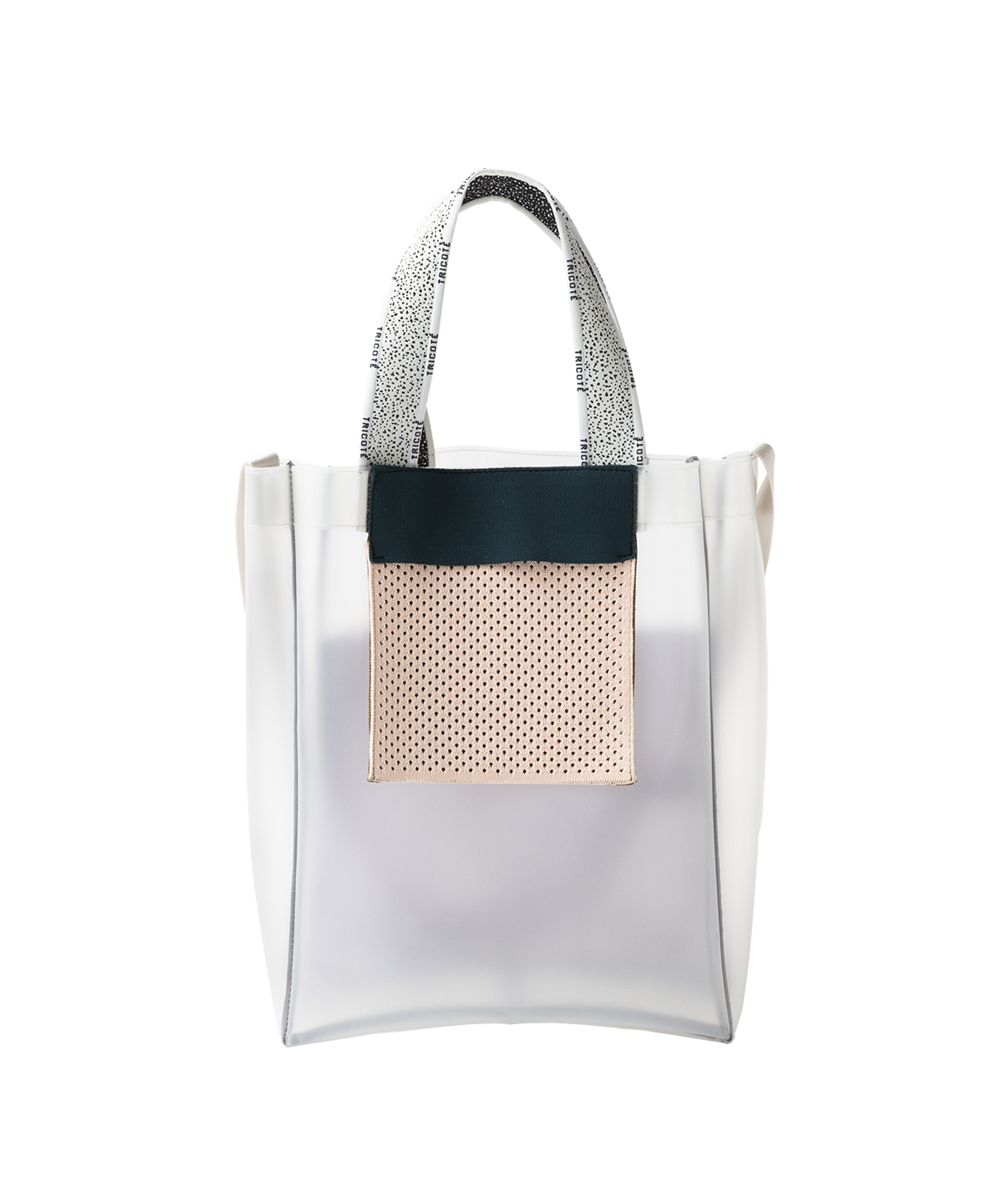 RUBBER POCKET BAG
SALE価格

¥16,280
通常価格