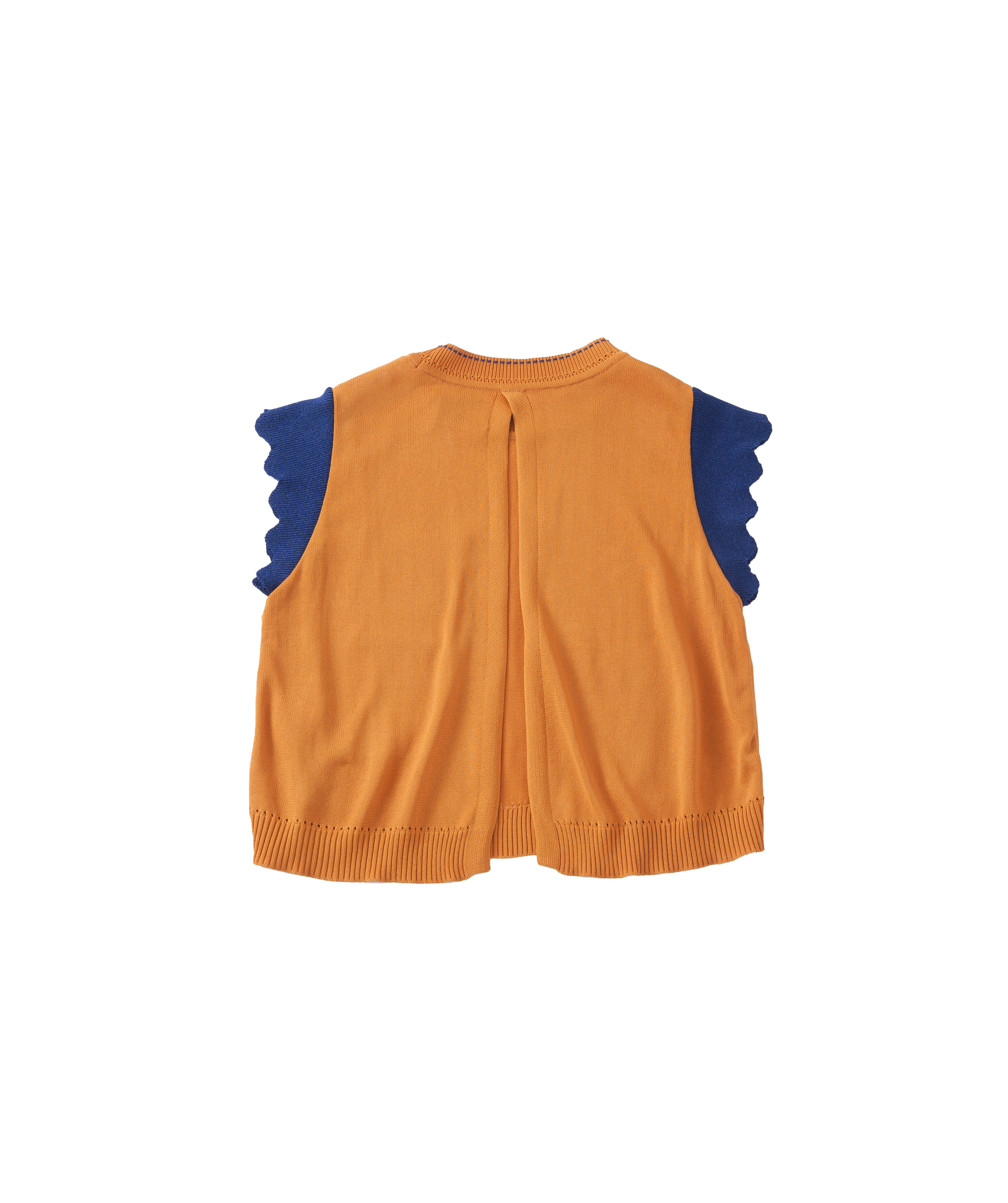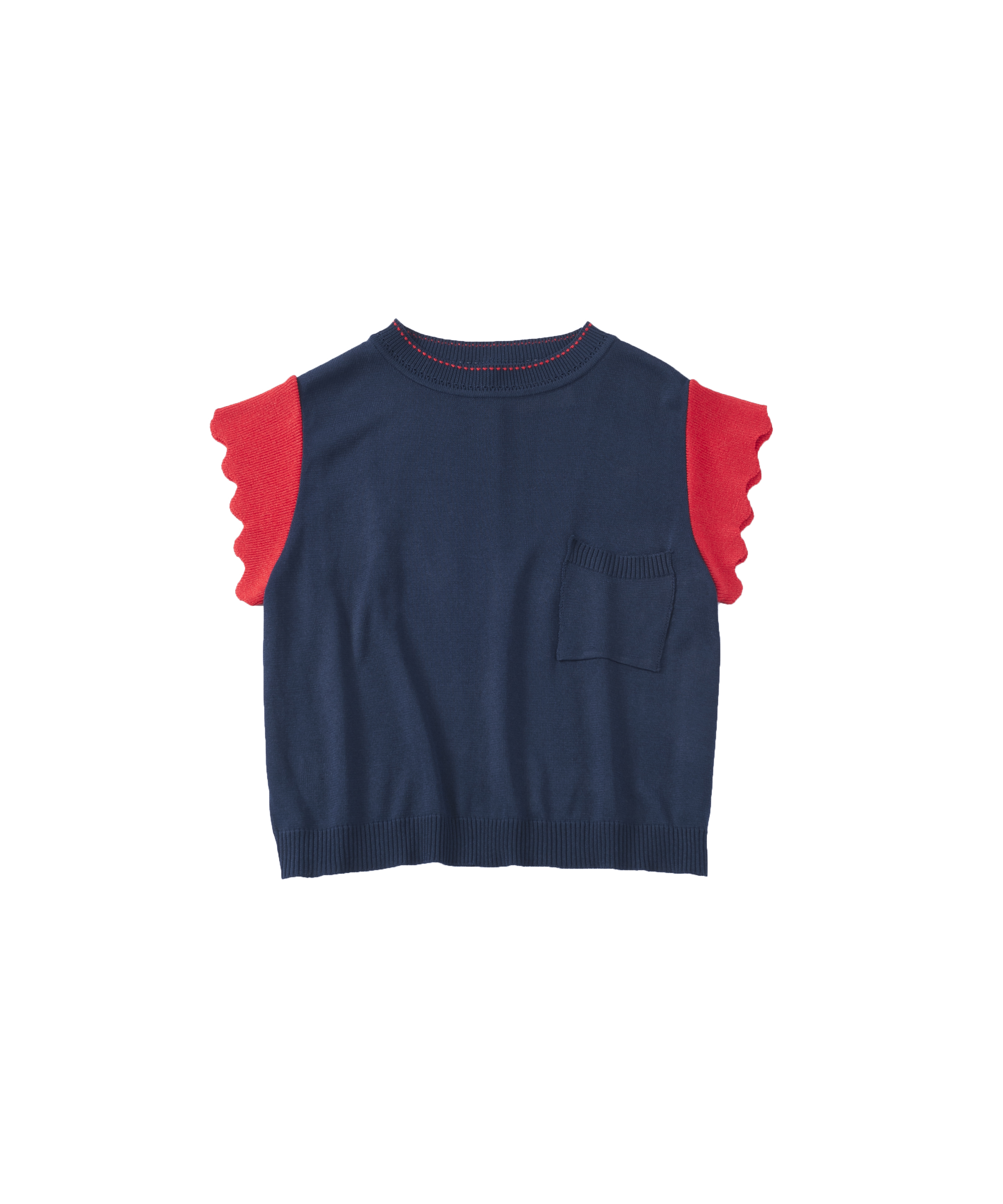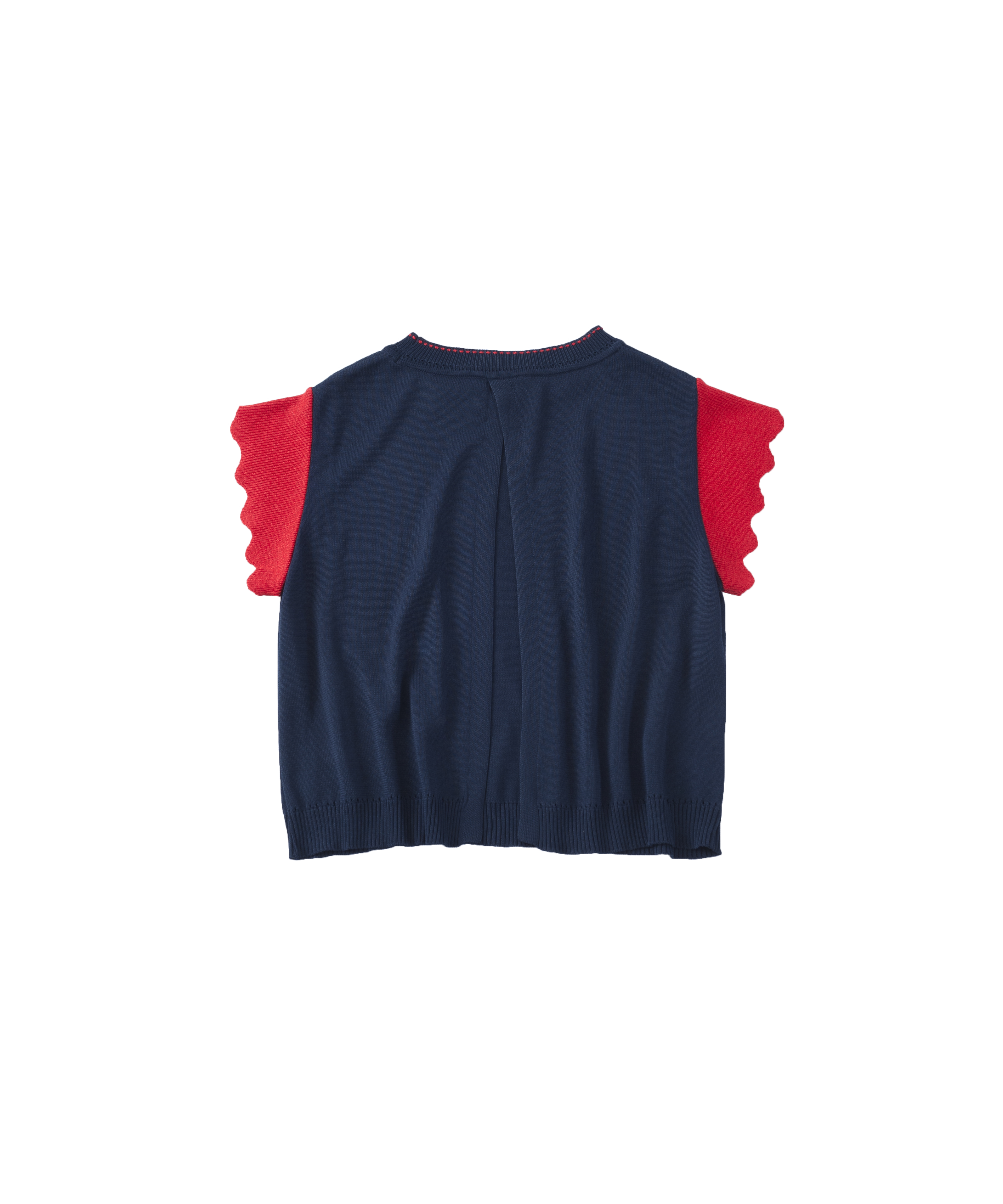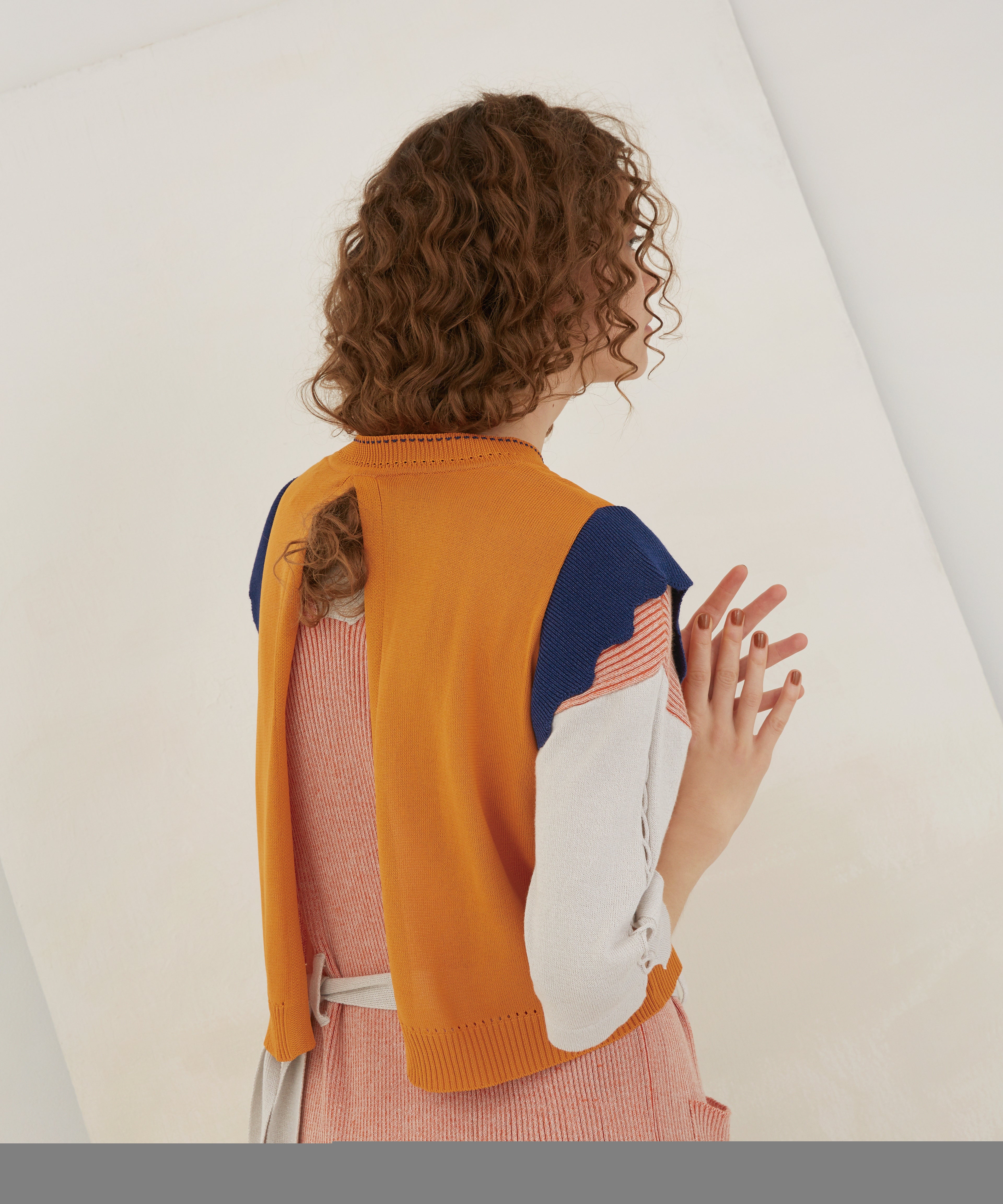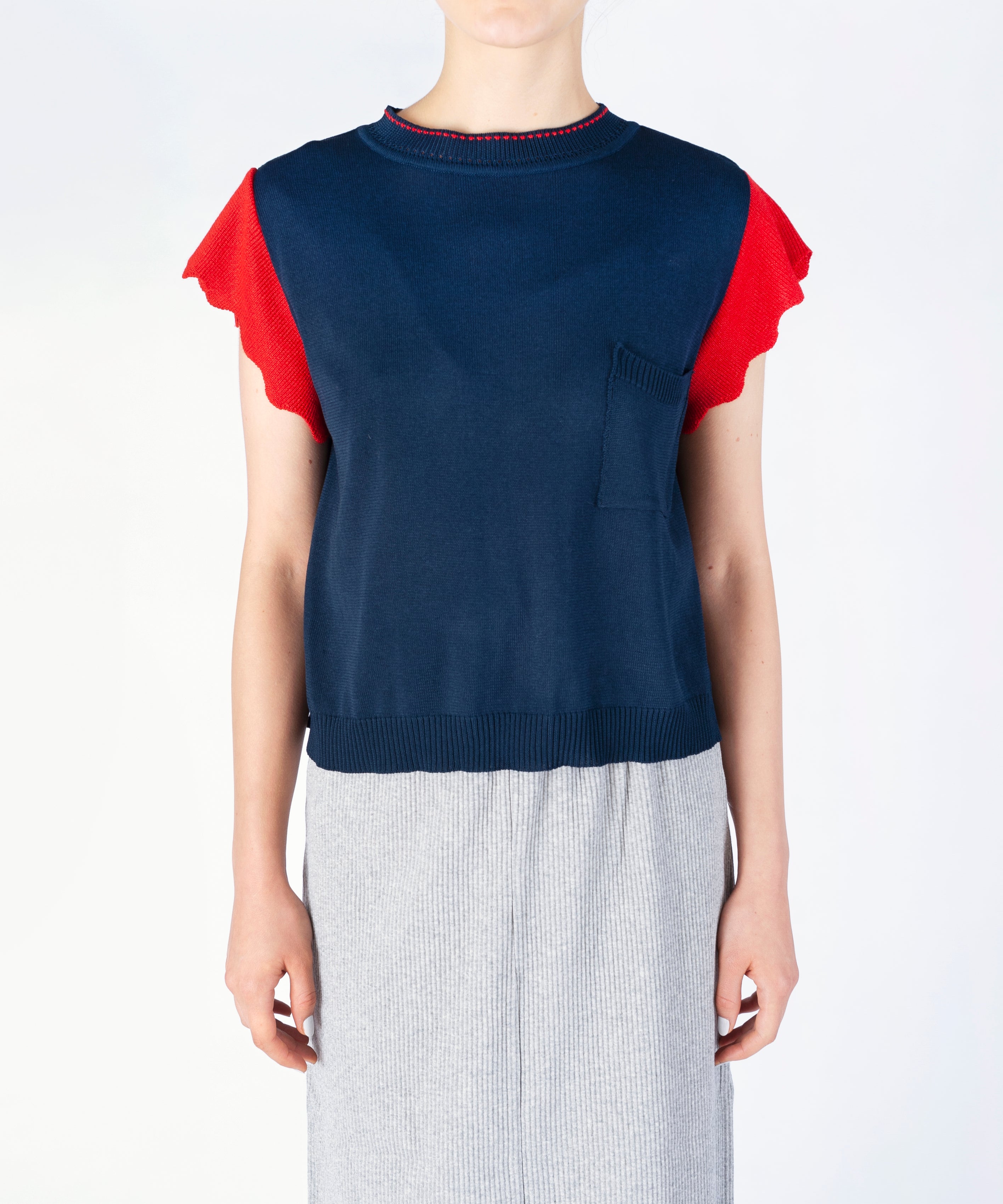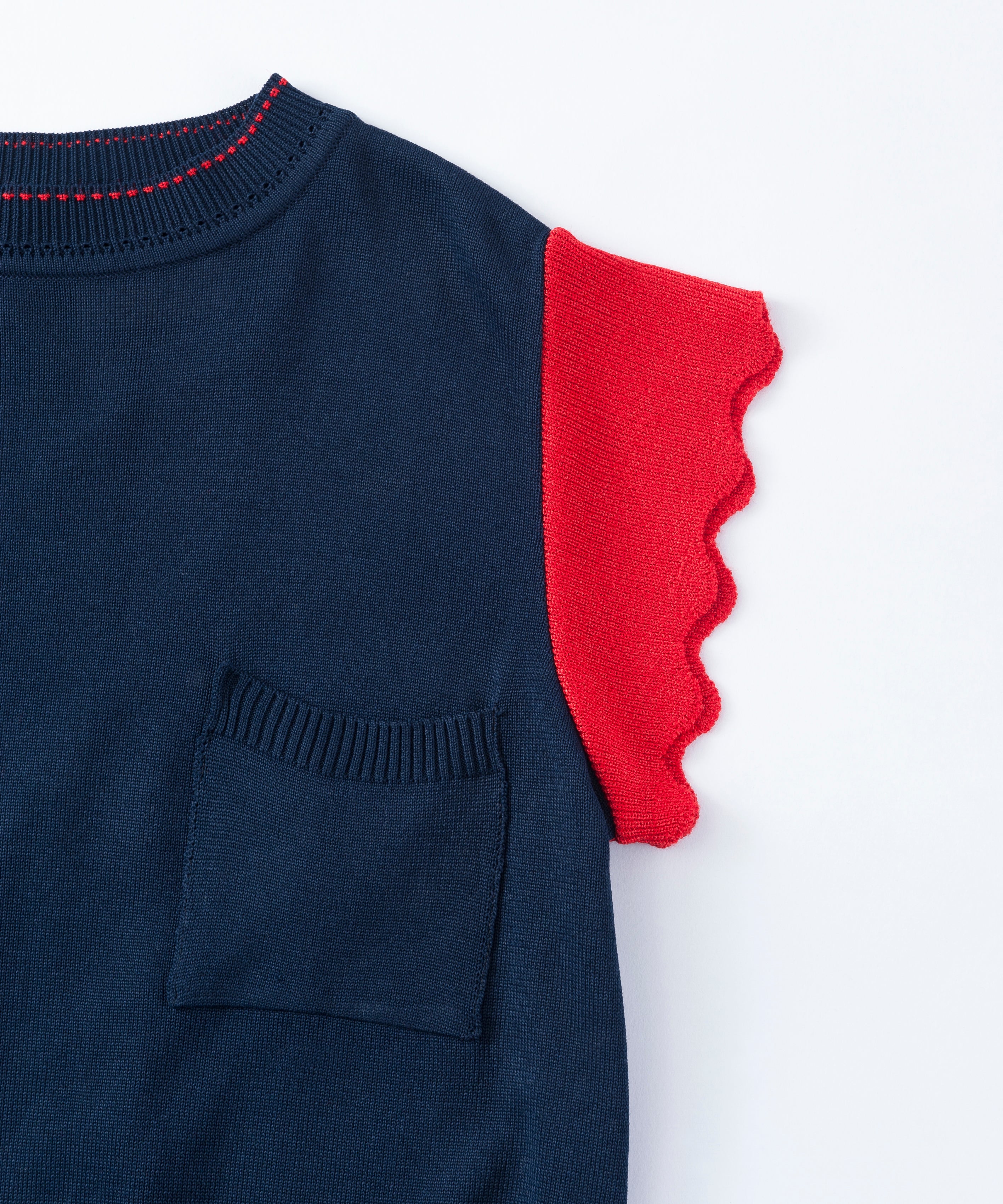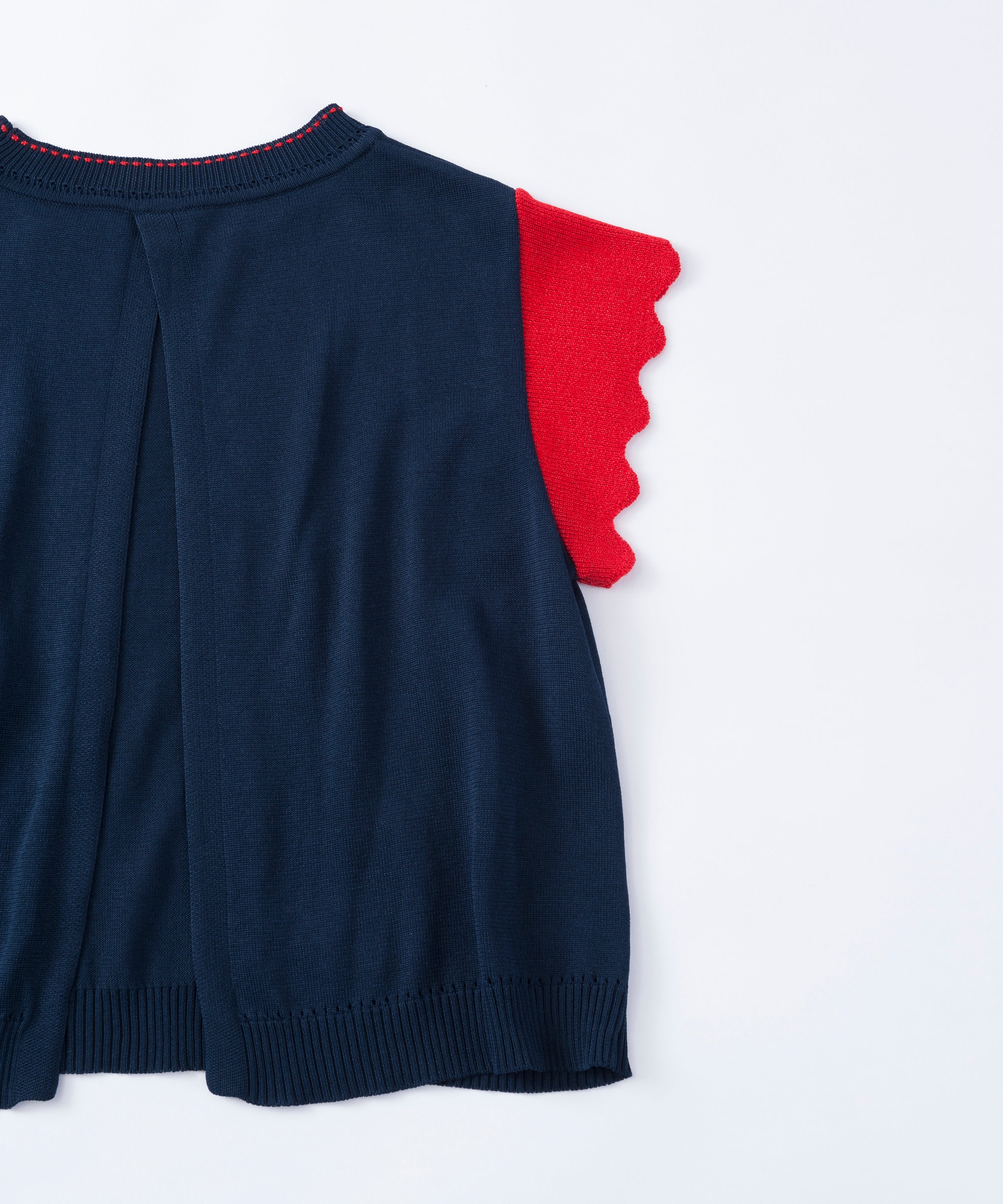 FRILL KNIT SHORT TOPS
SKU: TR91TP017-39NAVY-LADIES
---
Details 
身丈:45cm / 身幅:48.5cm / 肩幅:32.5cm / 袖丈 : 9cm

Materials
麻 70% / ポリエステル 23% / アクリル 7%

袖が波型のフリルのようなニットトップス。
素材は麻が入っているので風通しも良く、シワになりにくい素材です。

<お取り扱い上の注意>
この製品は、デリケートな素材の為ご使用の際には、引っ掛かりやすくなっていますので、表面にざらつきのあるものとのスレや引っ掛けにご注意ください。ファッション性を重視した素材の特性上、クリーニングの際に多少変形する場合があります。クリーニングの際にはネットをご使用下さい。タンブラー乾燥は避けて下さい。
以上の点をご留意の上、お買い求めください。


Details 
Body length : 45cm / Body width : 48.5cm / Shoulder width : 32.5cm / Sleeve length : 9cm

Materials 
70% LINEN / 23% POLYESTER / 7% ACRYL

Made in JAPAN

Knitted tops with wavy shaped sleeves which looks like a frill.
The colour is contrasting which makes the item a main key item in the fashion coordinate.

<Handle with care>
This product is made with delicate materials. Please be careful
when facing to rough surfaces as it may get caught and be damaged. The material is produced to achieve fashionable style, the shape may change slightly when washing. Please avoid to use the tumble dryer.