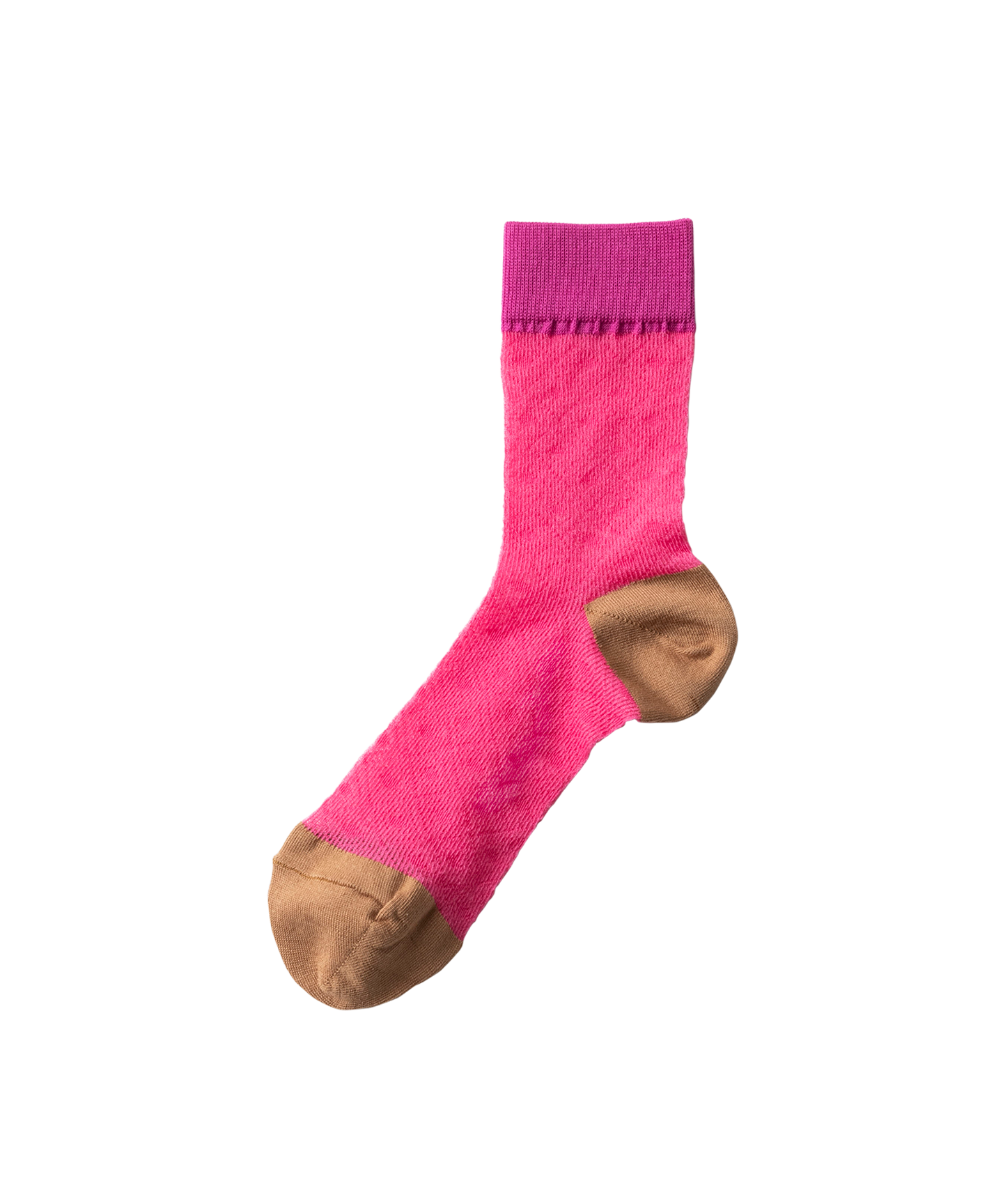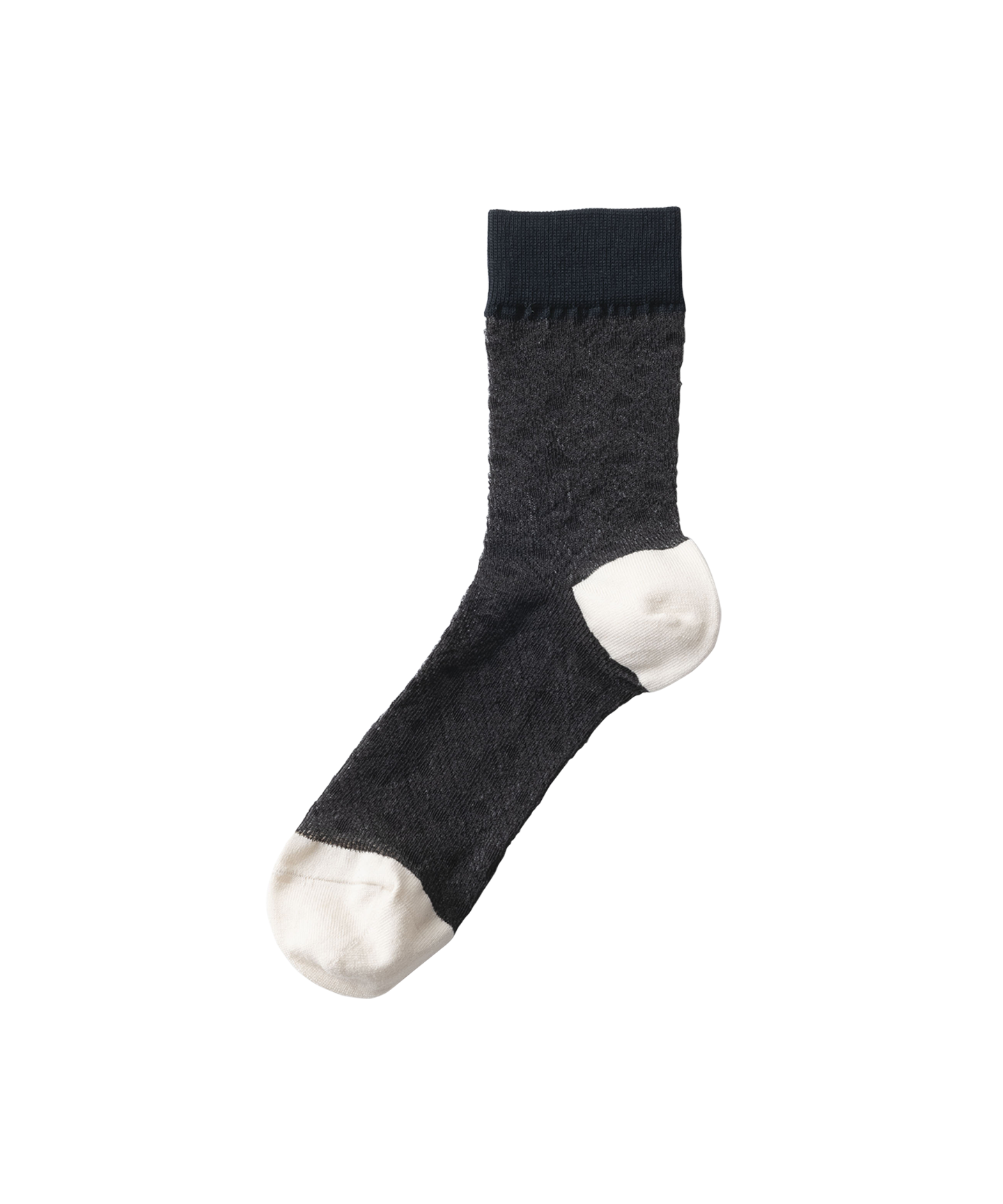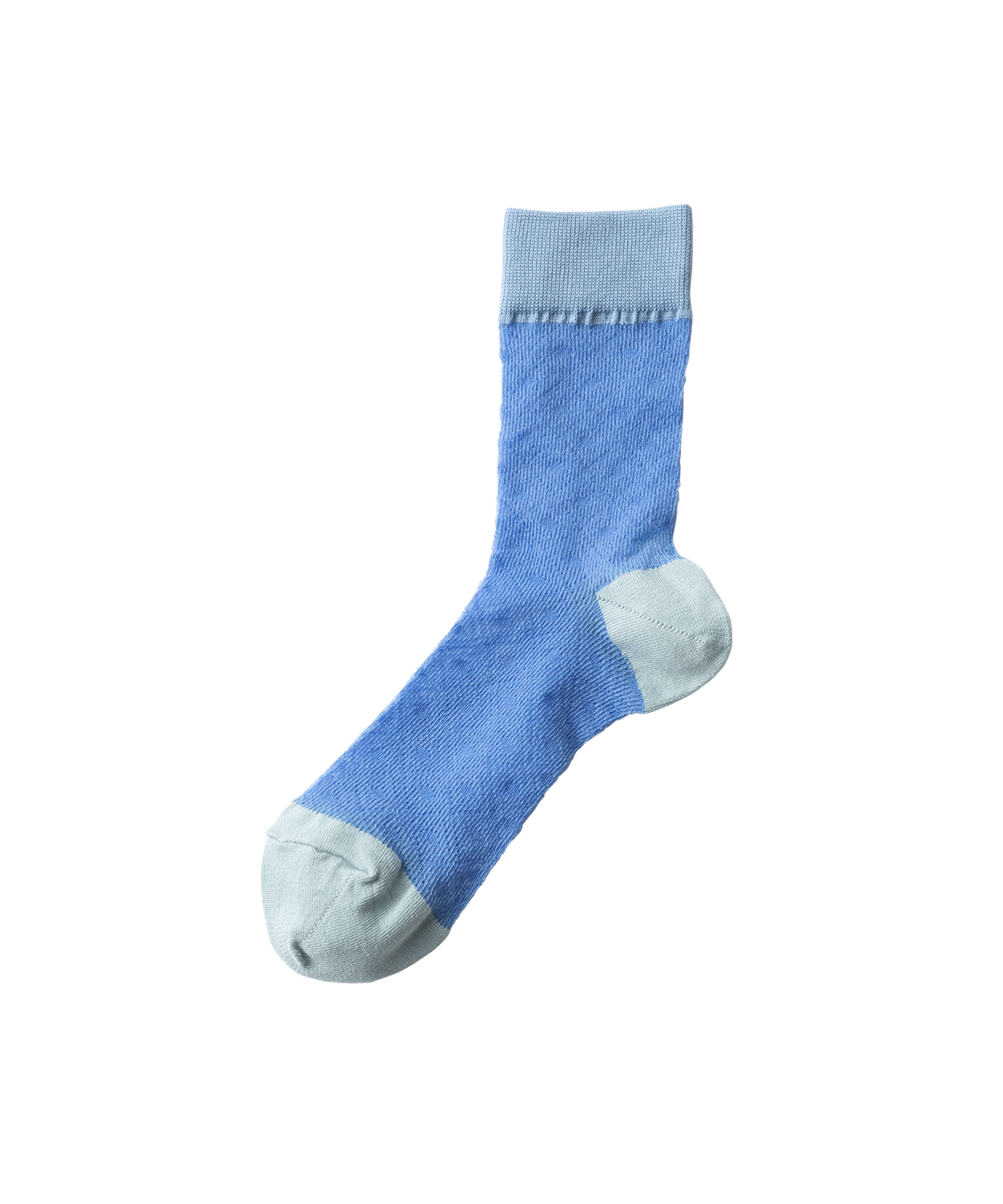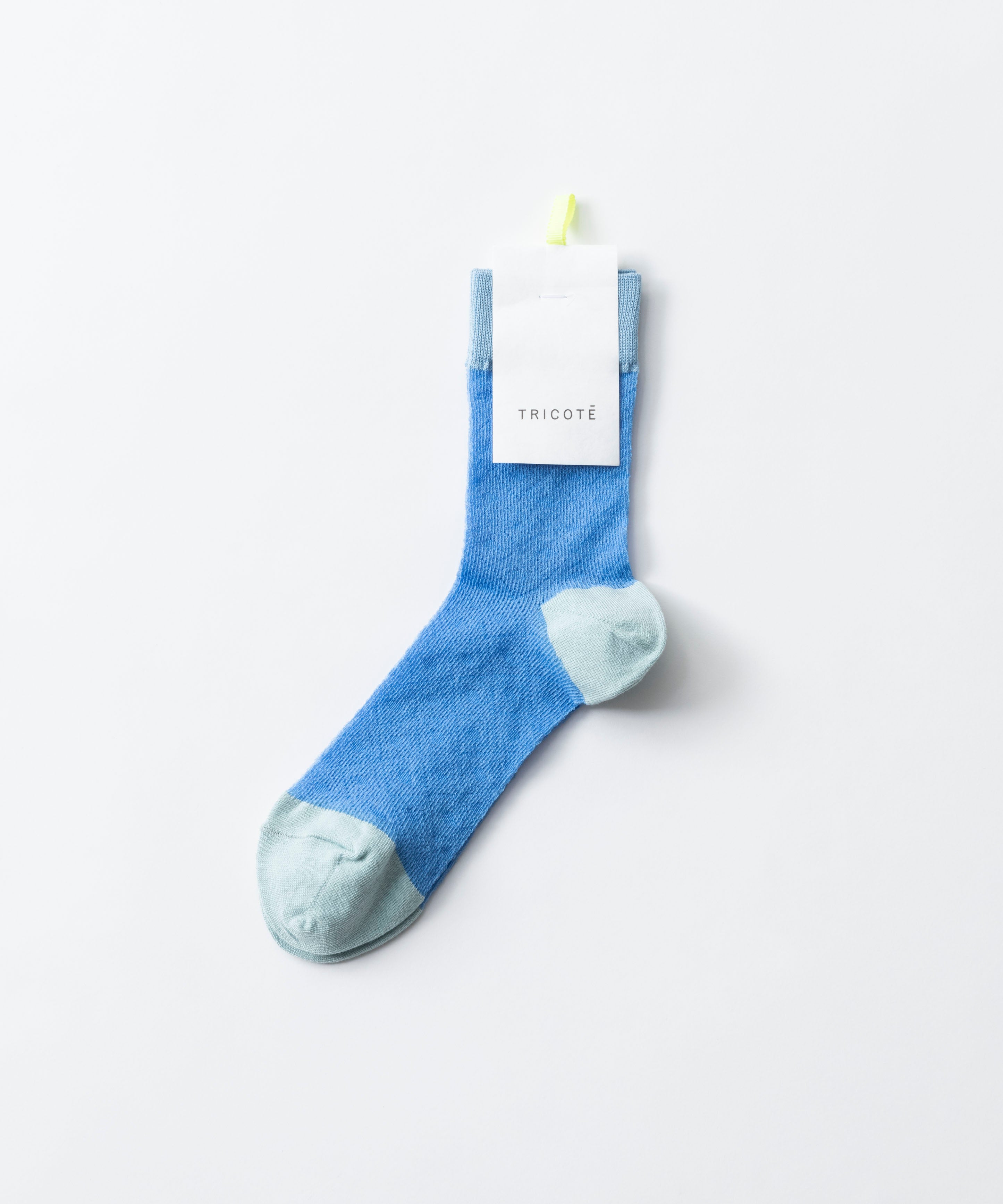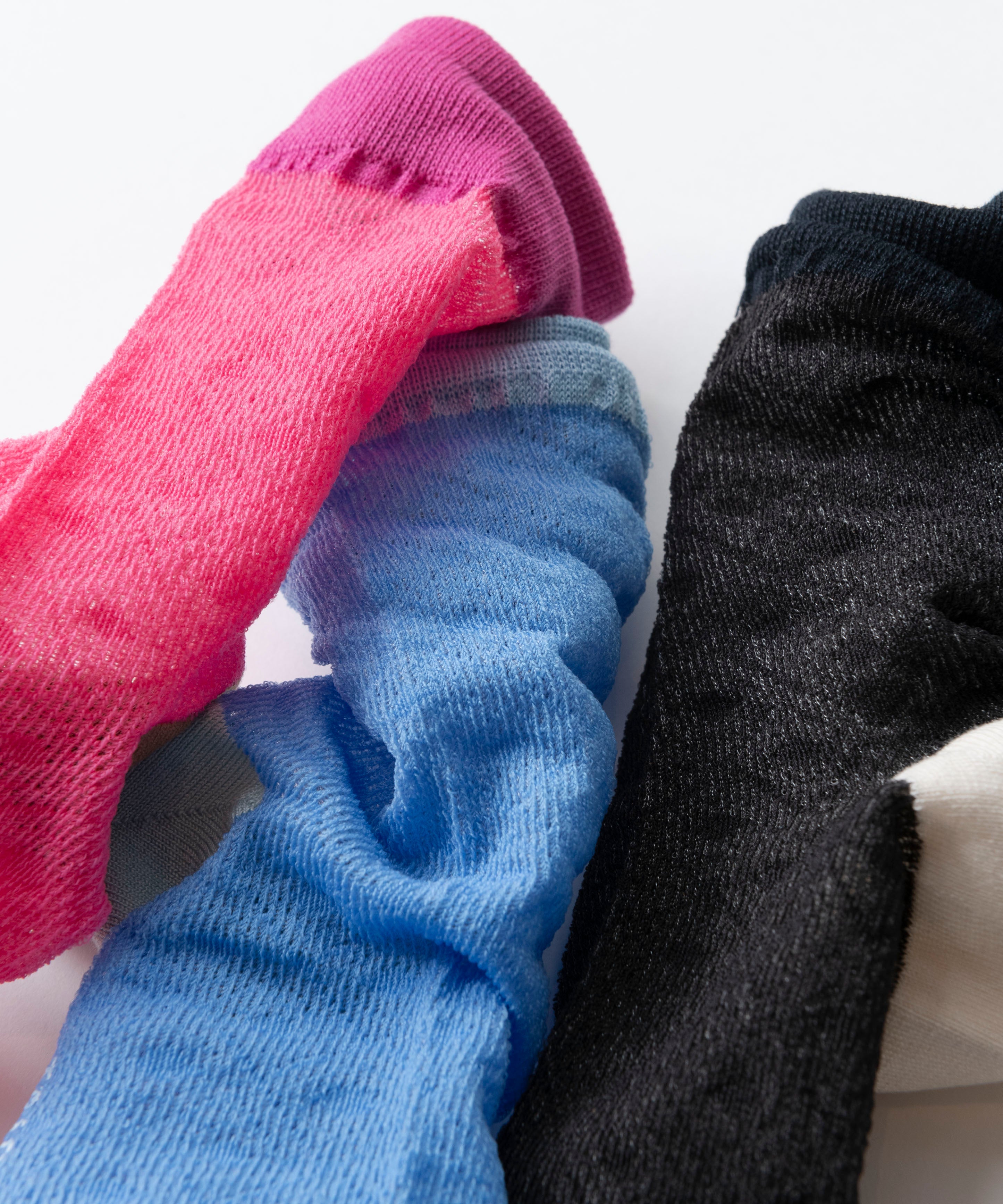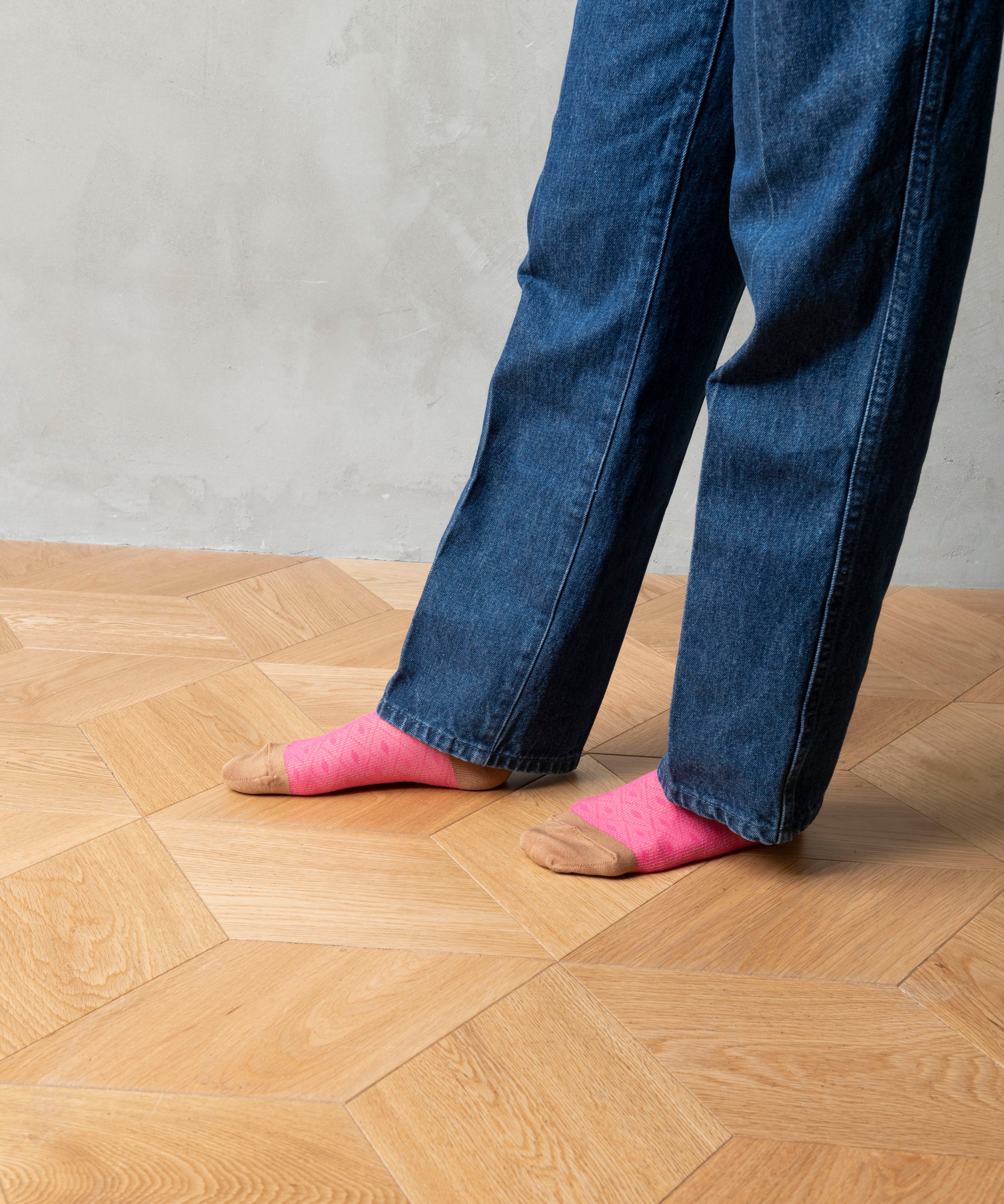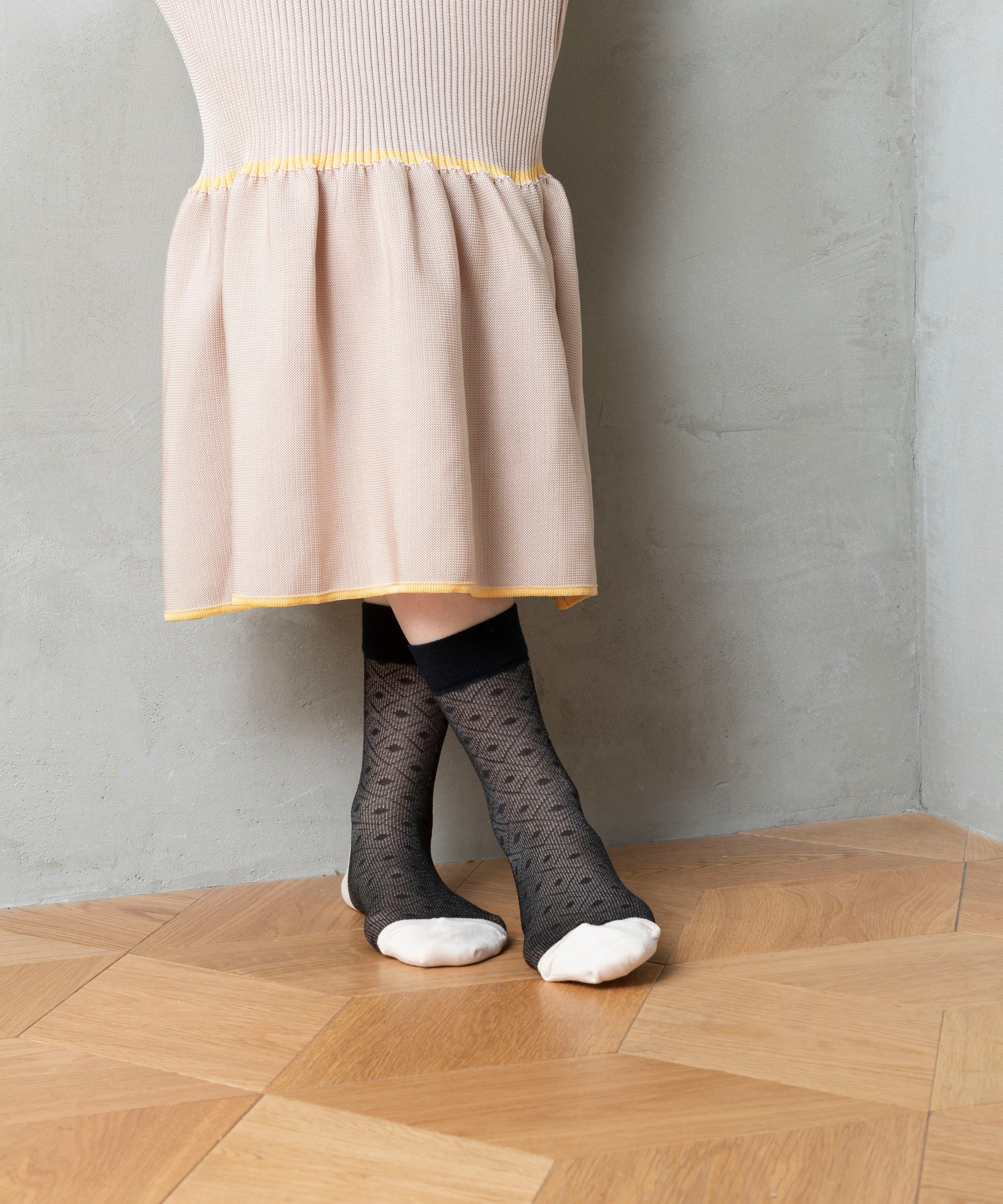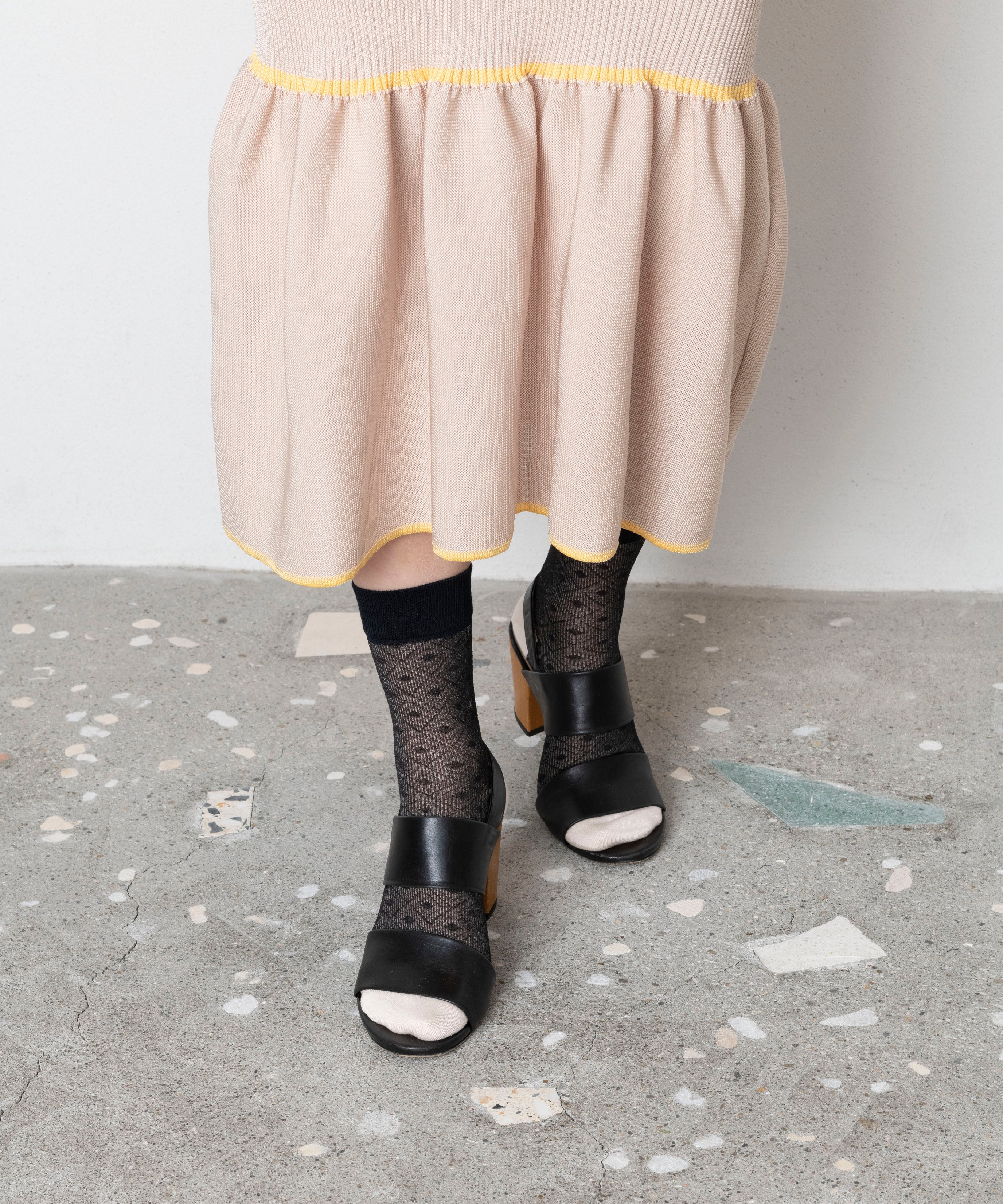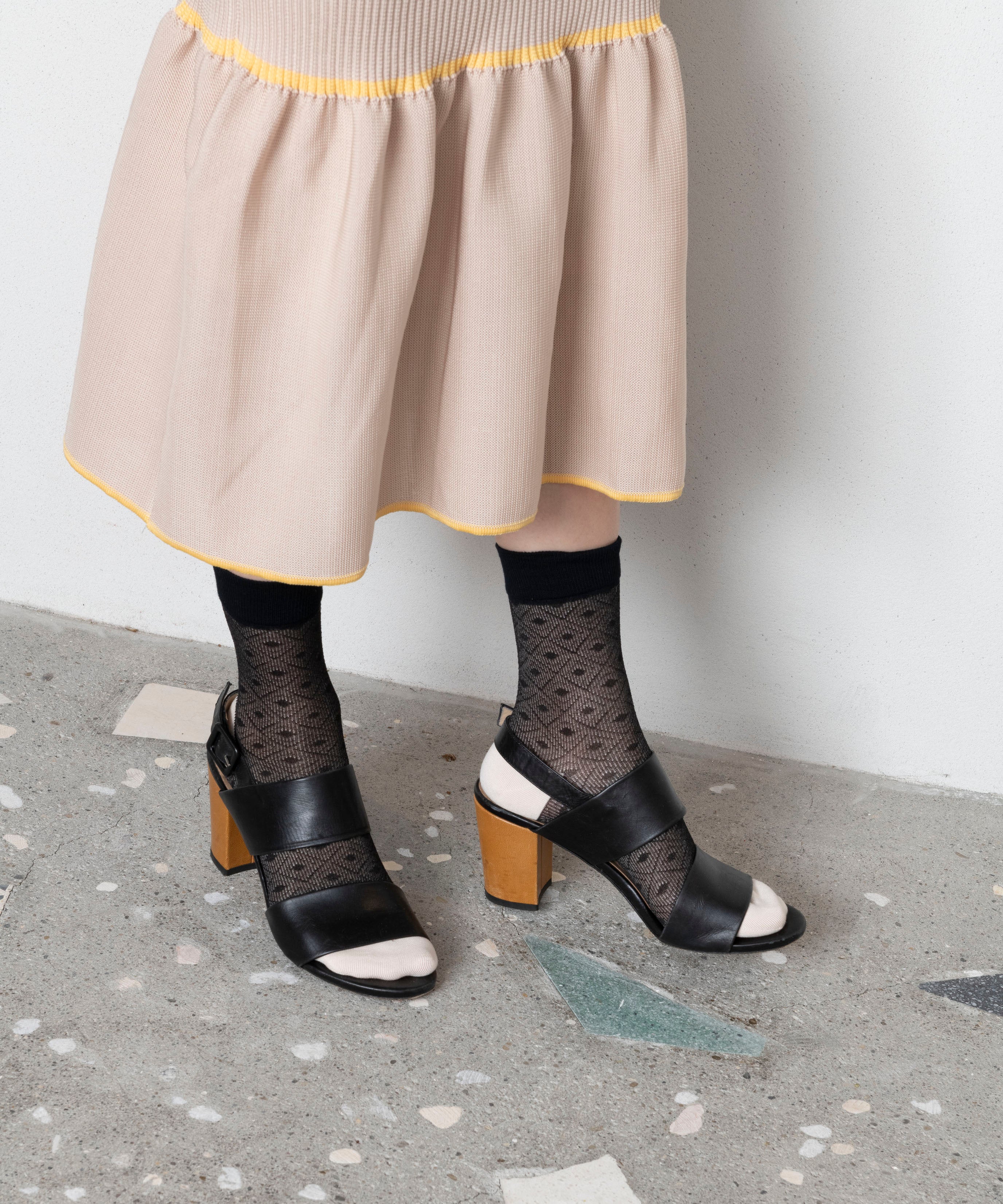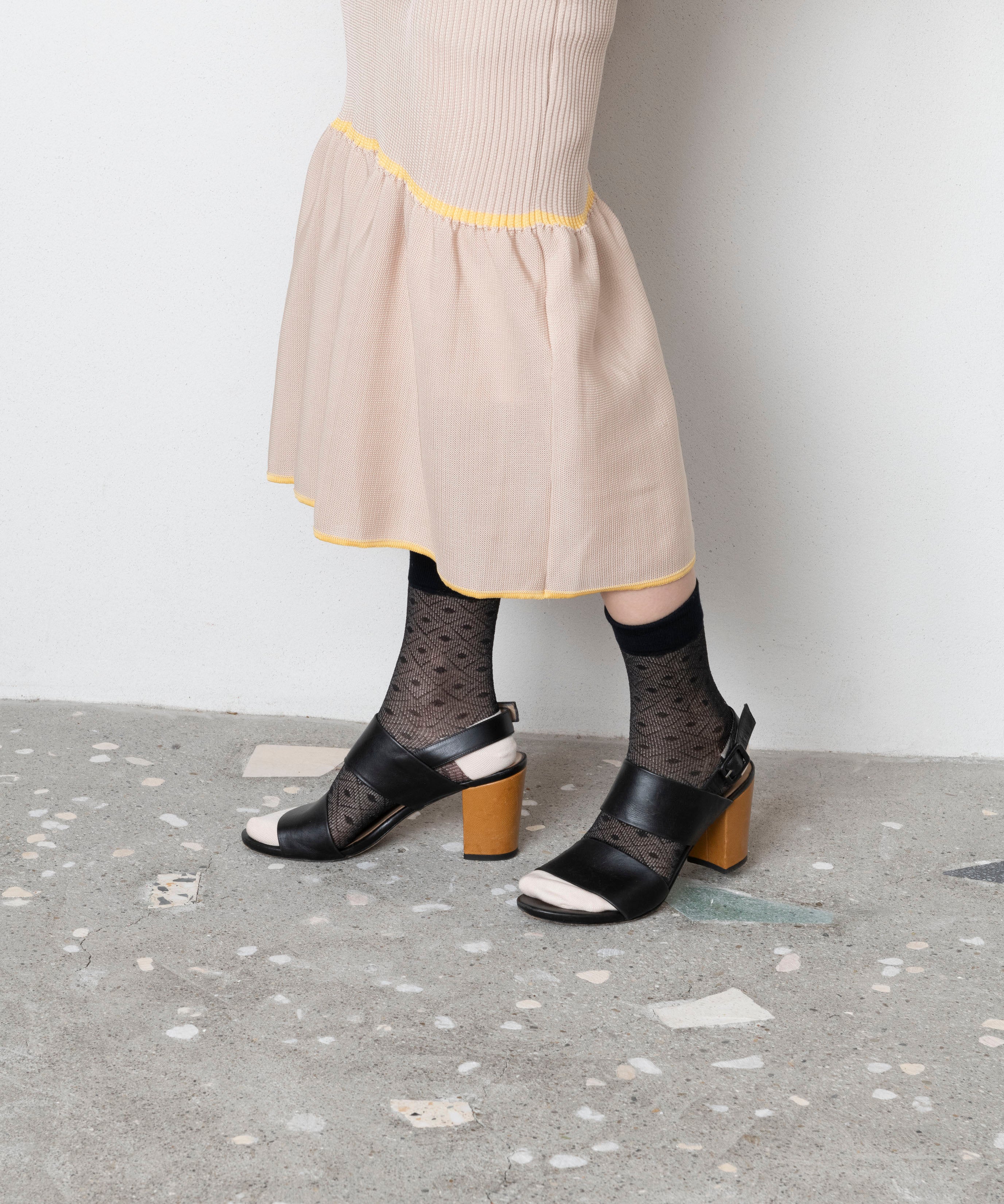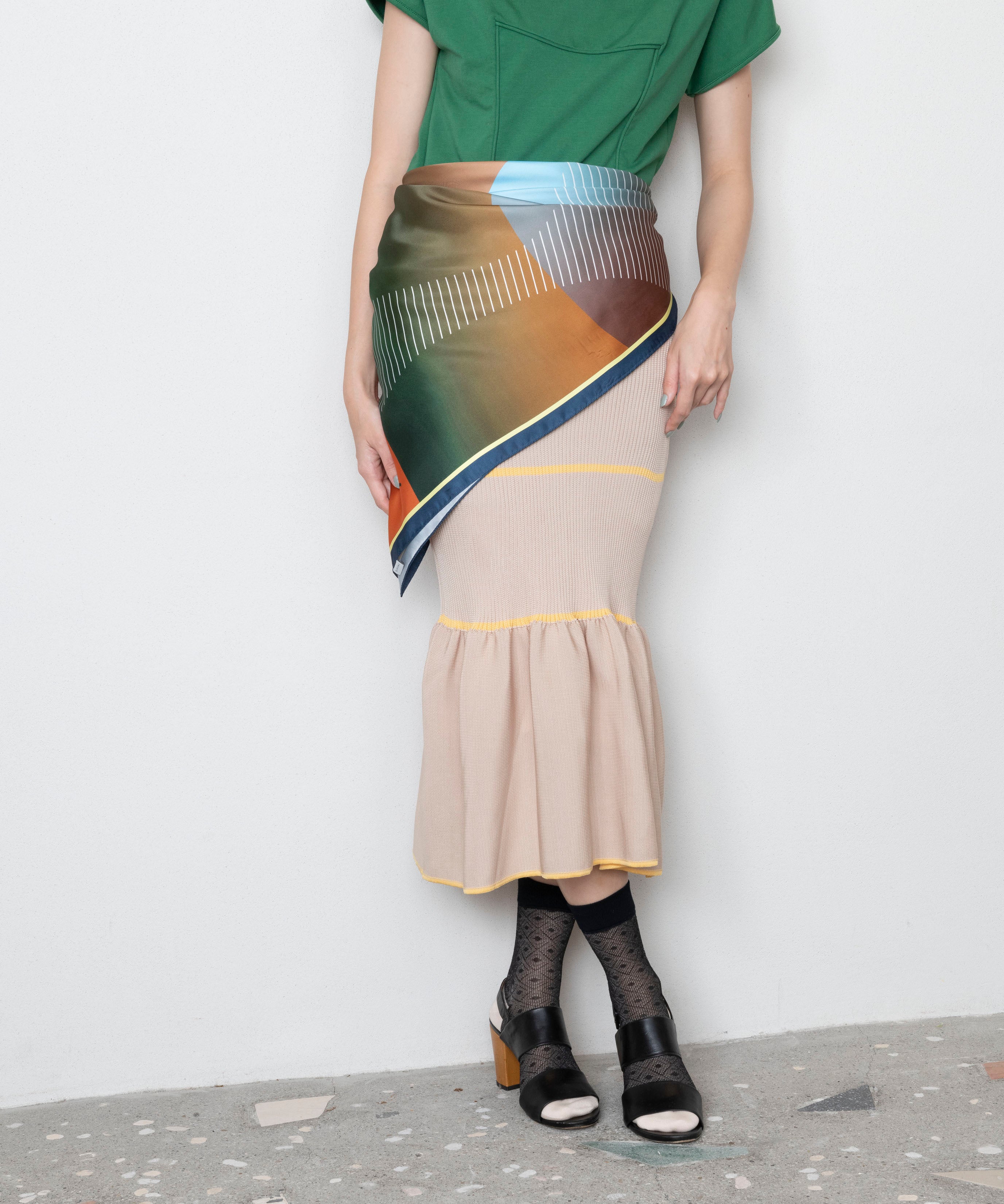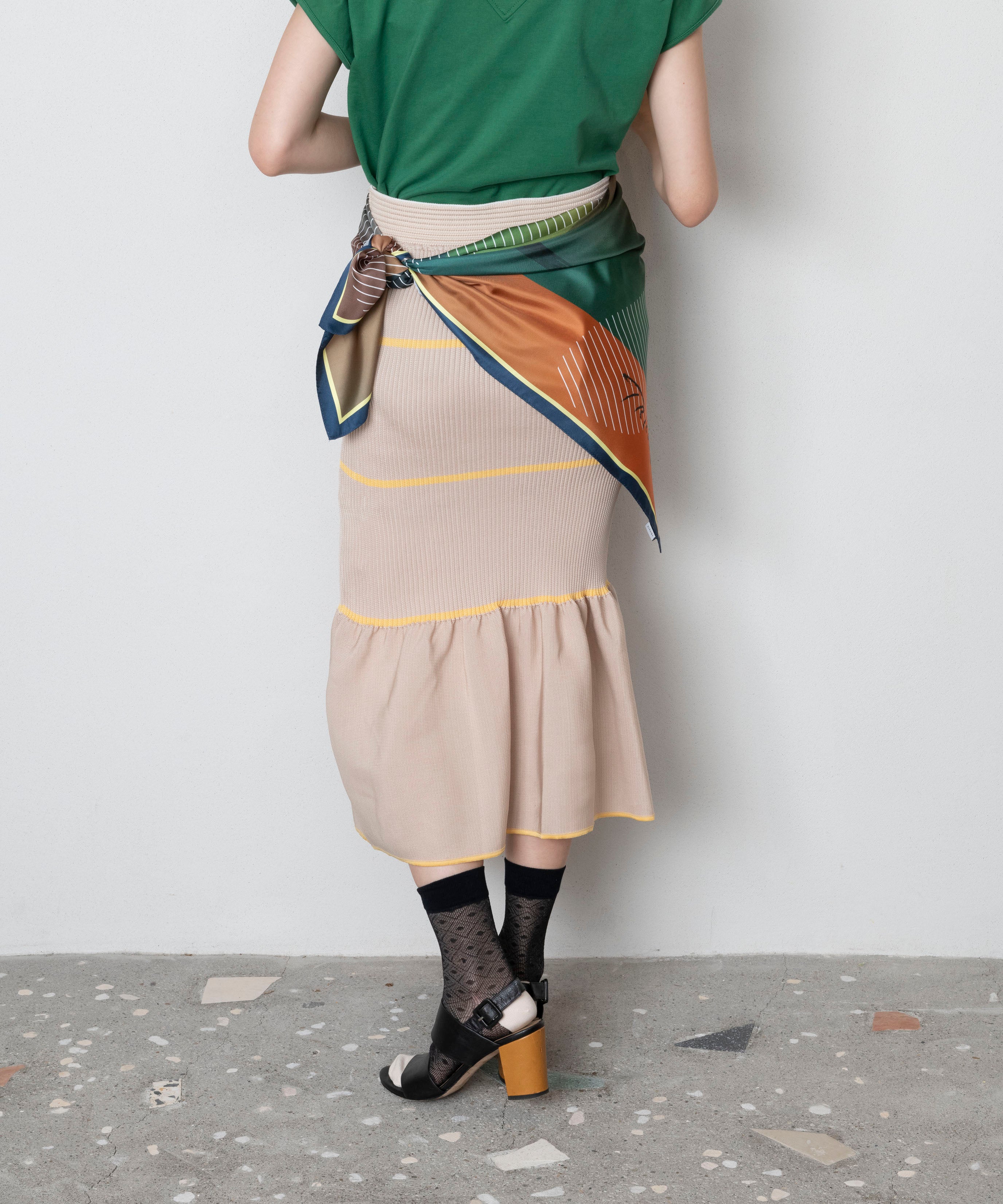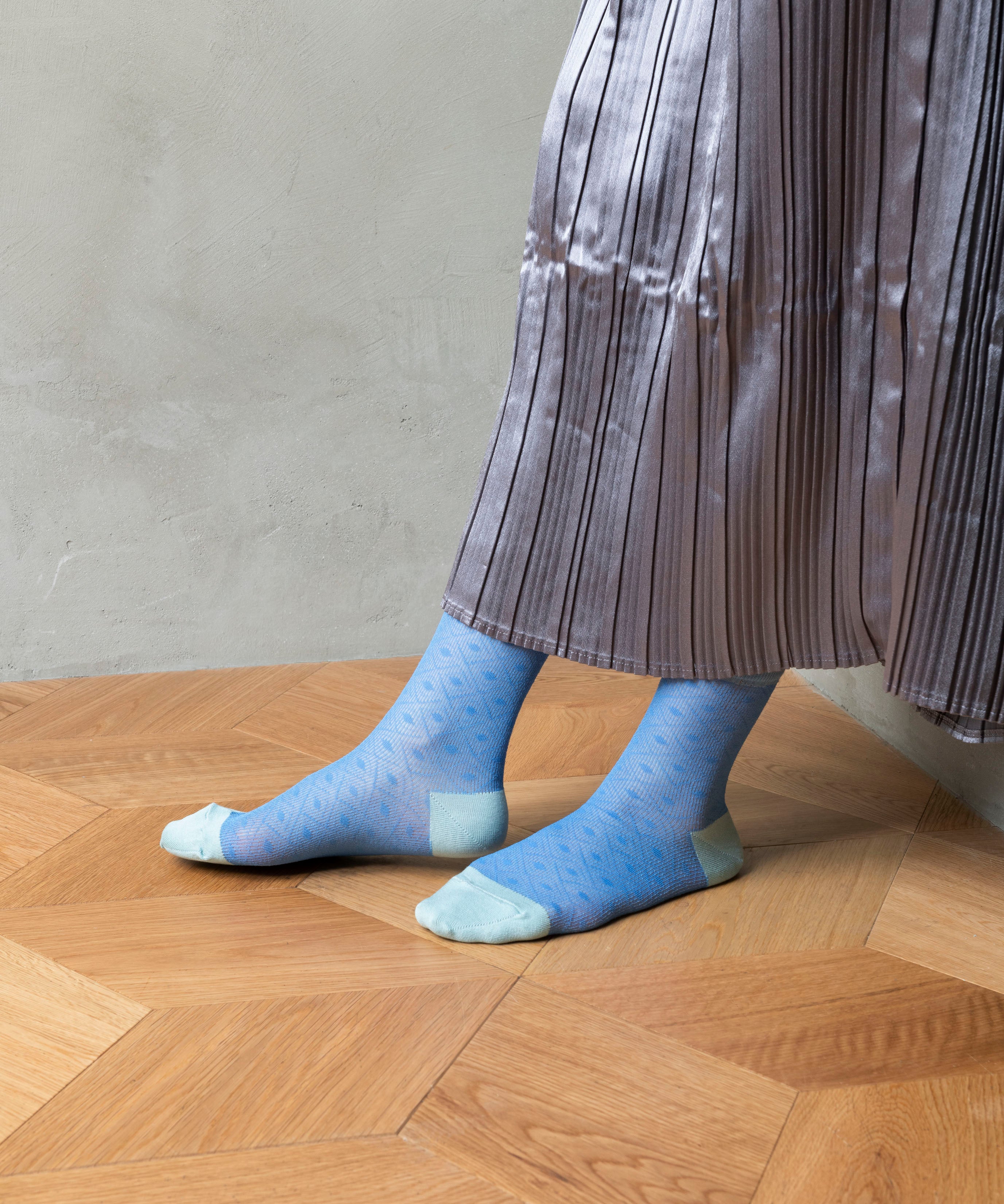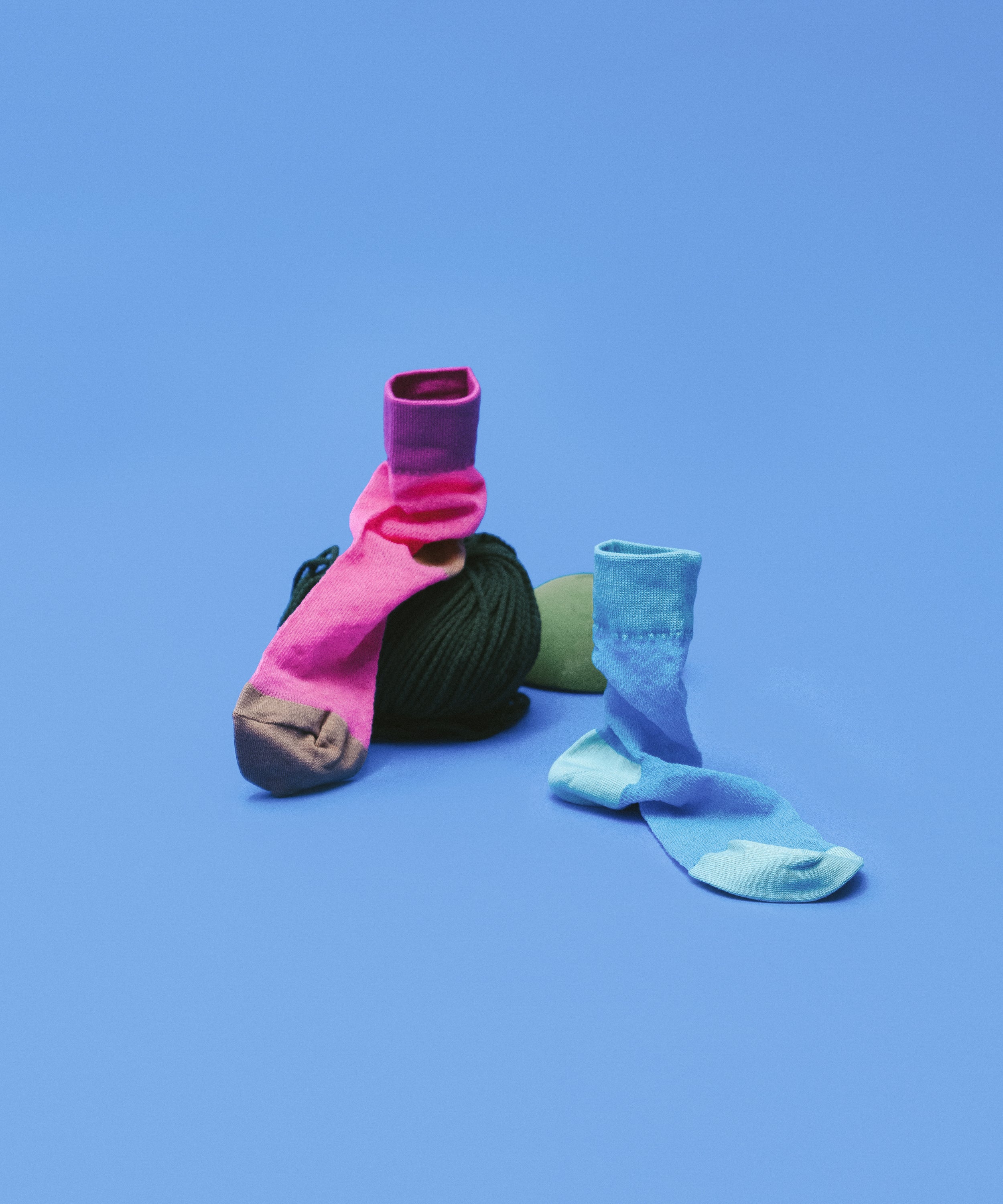 SHEER BUMPY SOCKS
SKU: TR31SO012-99-23-25
---
Details 
サイズ:23-25cm / 丈:18cm / 厚み:薄い

Materials 
ポリエステル40% / ナイロン35% / 綿24% / ポリウレタン1%

キカ模様をモチーフにしたシアーソックス。着用することで柄が見えてきます。伸縮性のある裏糸を使用しているため、全体的に小さく感じますが、着用すると程よいホールド感があり、柄もうっすら見えて上品な仕上がりになっております。

<お取り扱い上の注意>
この製品は、ファッション性を優先し繊細な糸を使用しております。 着用・着脱の際、爪などの引っかかり等にご注意下さい。 尚、洗濯は手洗いをして下さい。 タンブラー乾燥は避けて下さい。


Details 
Size : 23-25cm / Length : 18cm / Thickness : Thin

Materials 
40% POLYESTER / 35 %NYLON/ 24% COTTON / 1%POLYURETHANE

Made in JAPAN

Sheer socks with a geometric pattern motif. The pattern becomes visible when worn. The elasticated backing yarn makes them feel small, but when worn they have a good hold and the pattern is faintly visible, giving them an elegant finish.

<Handle with care>
This product uses delicate yarns to prioritise its fashionability. Please be careful when taking on and off the item. Also, please hand wash when washing. Please avoid to use the tumble dryer.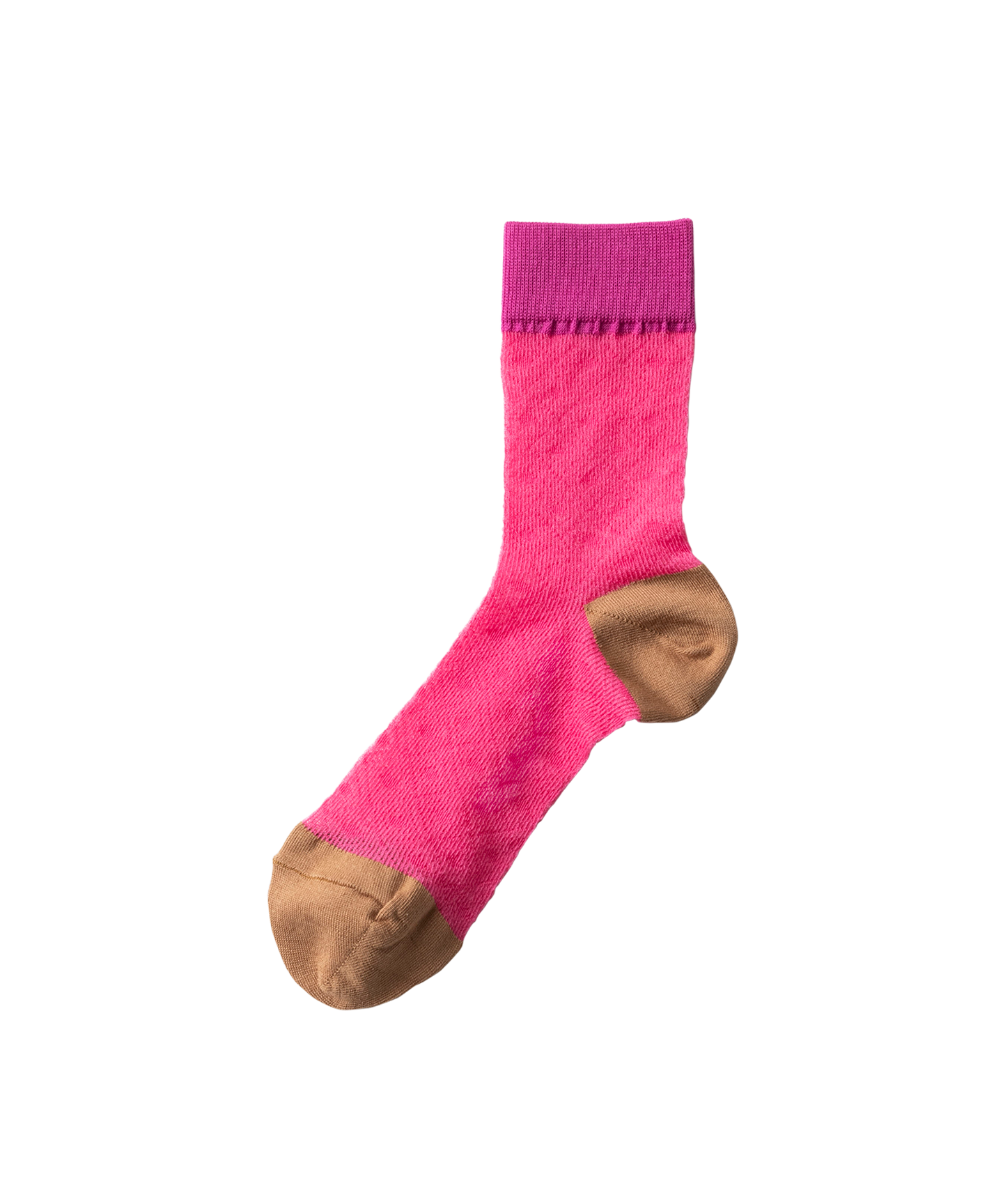 SHEER BUMPY SOCKS
SALE価格

¥2,530
通常価格