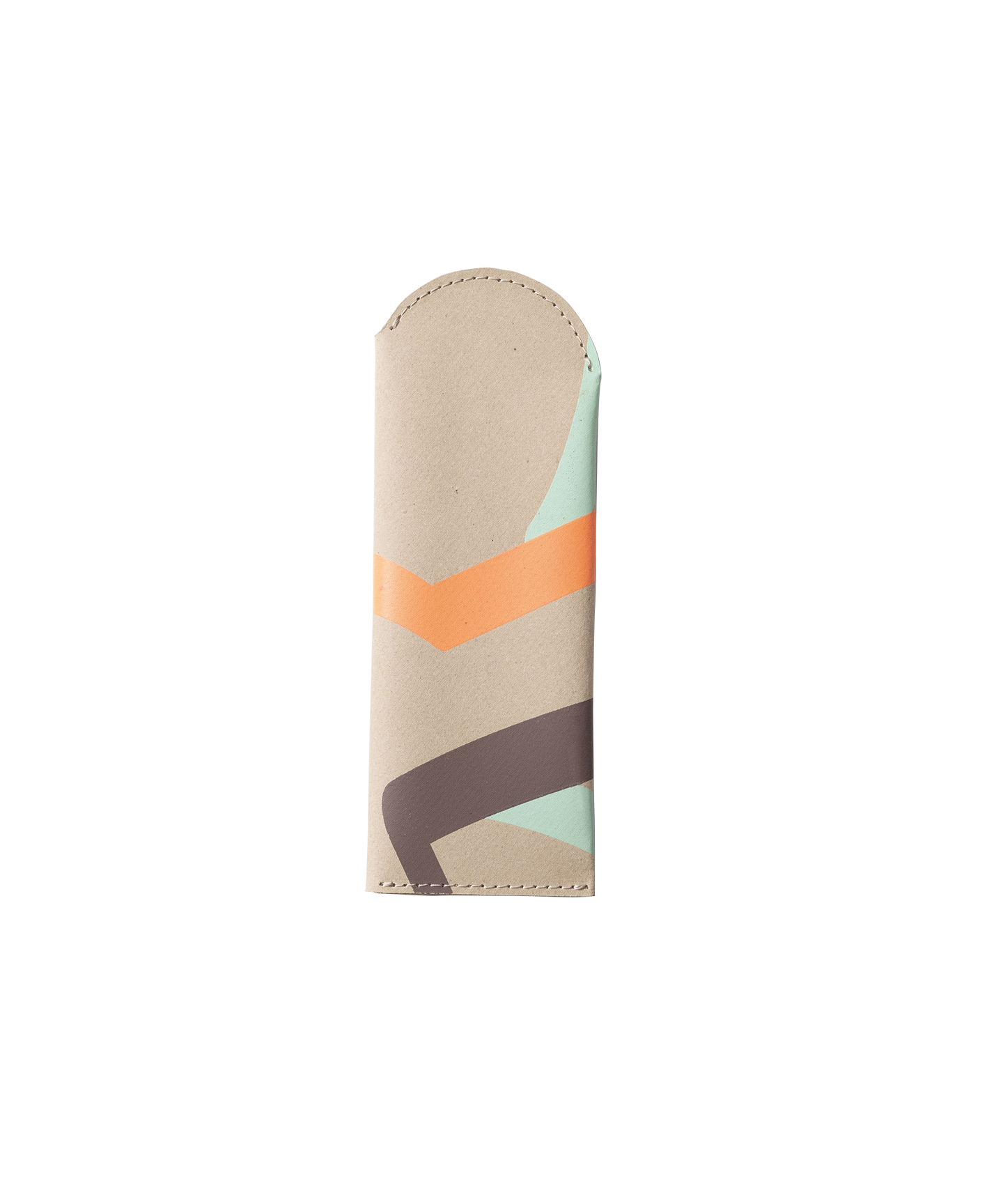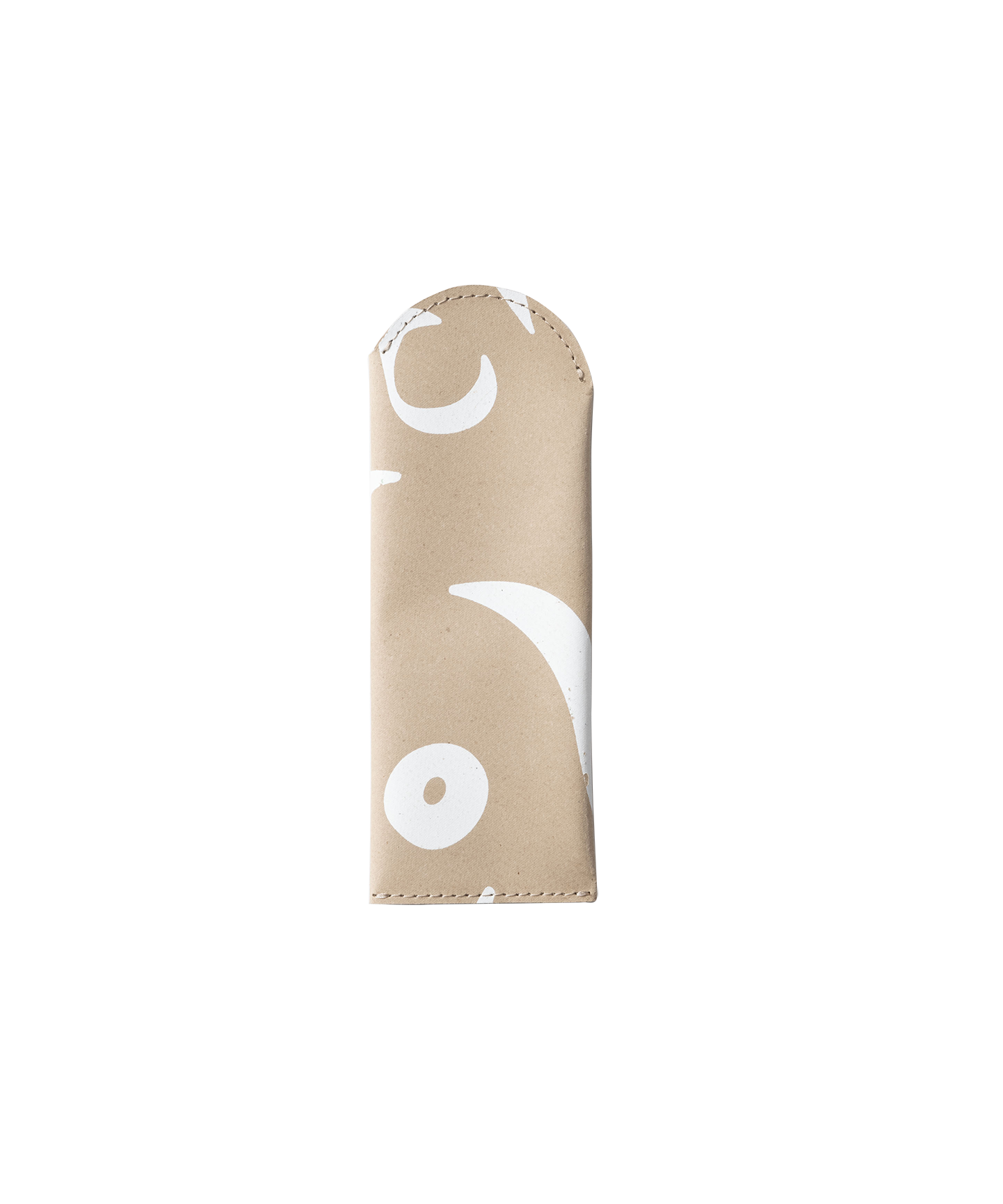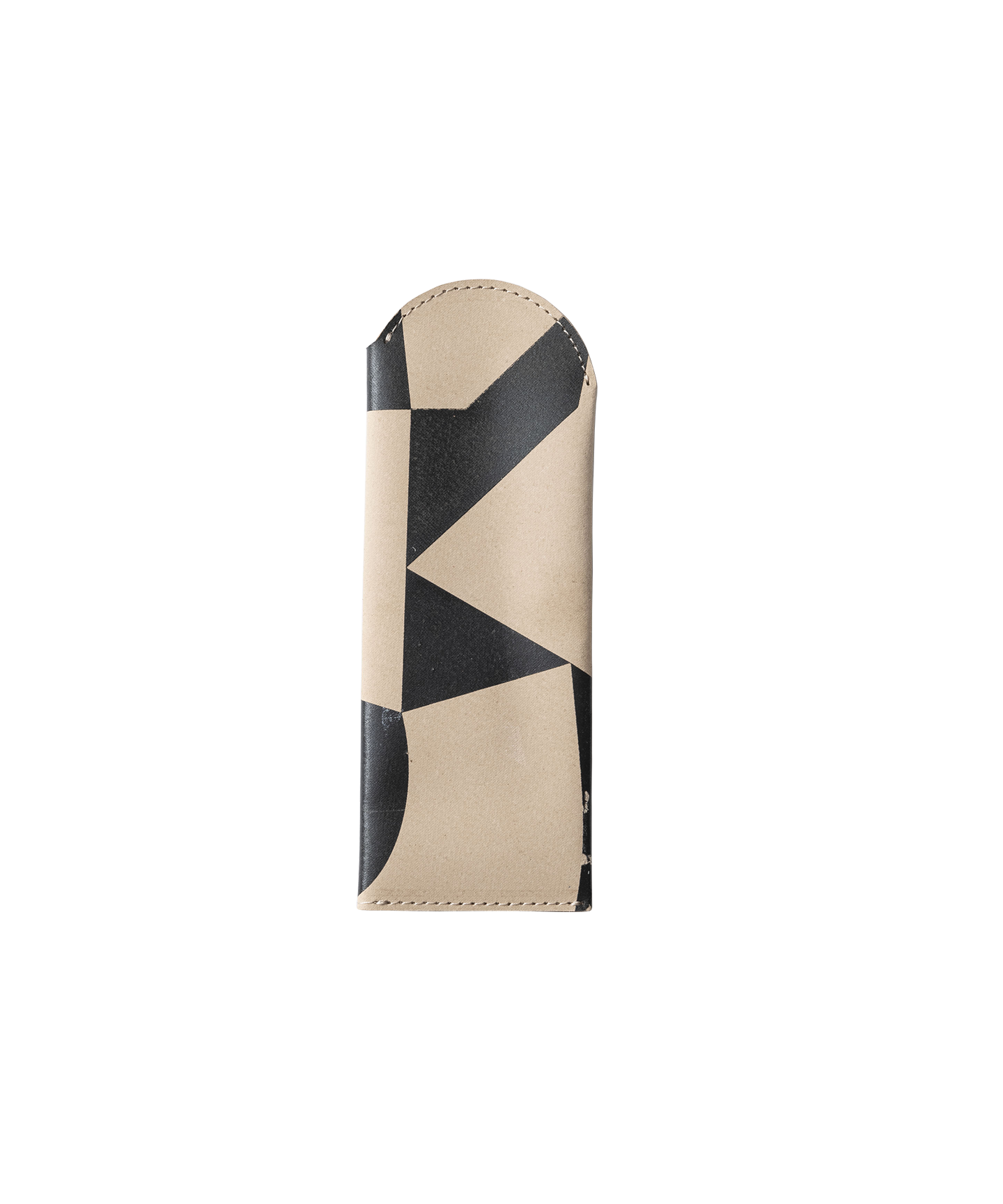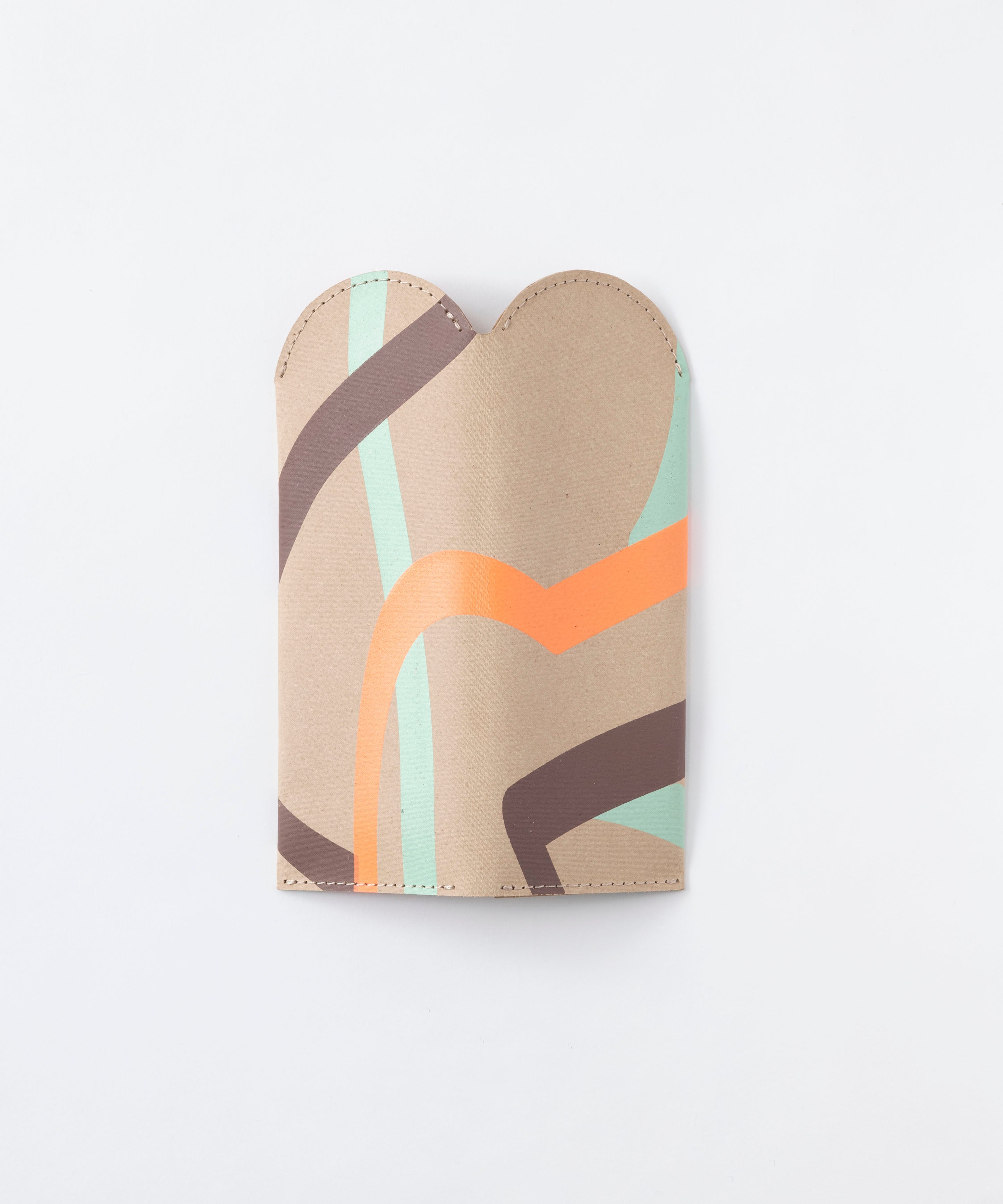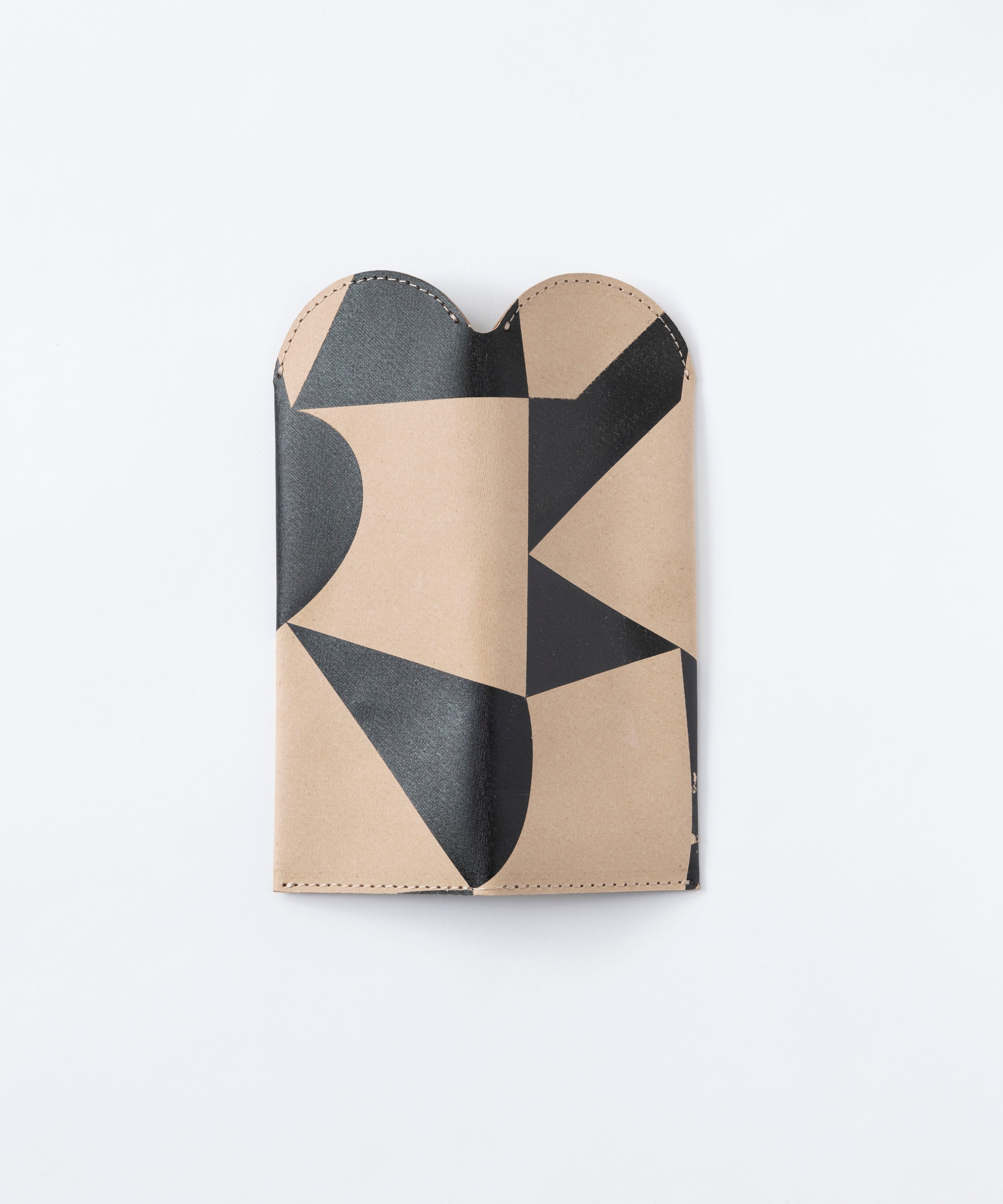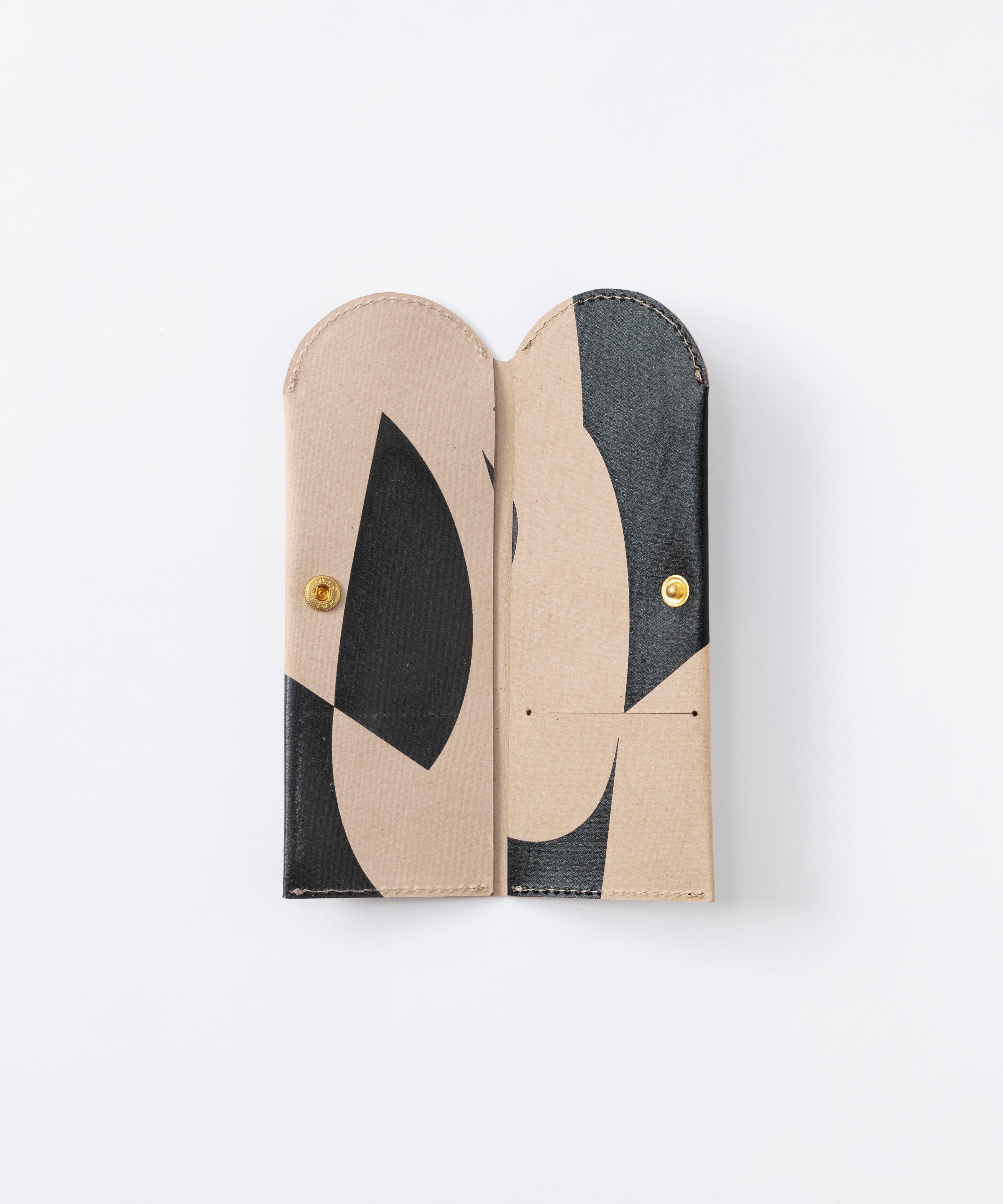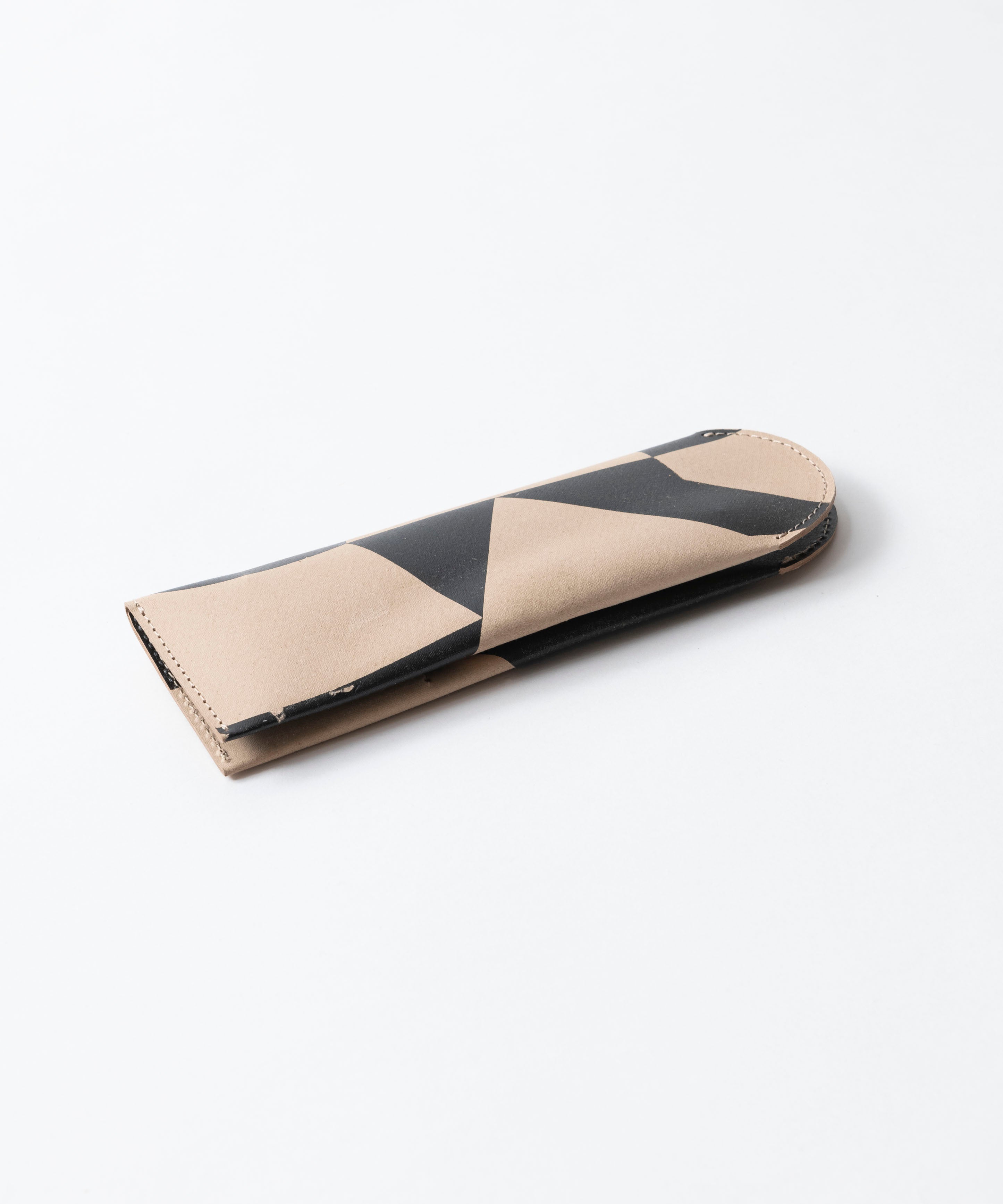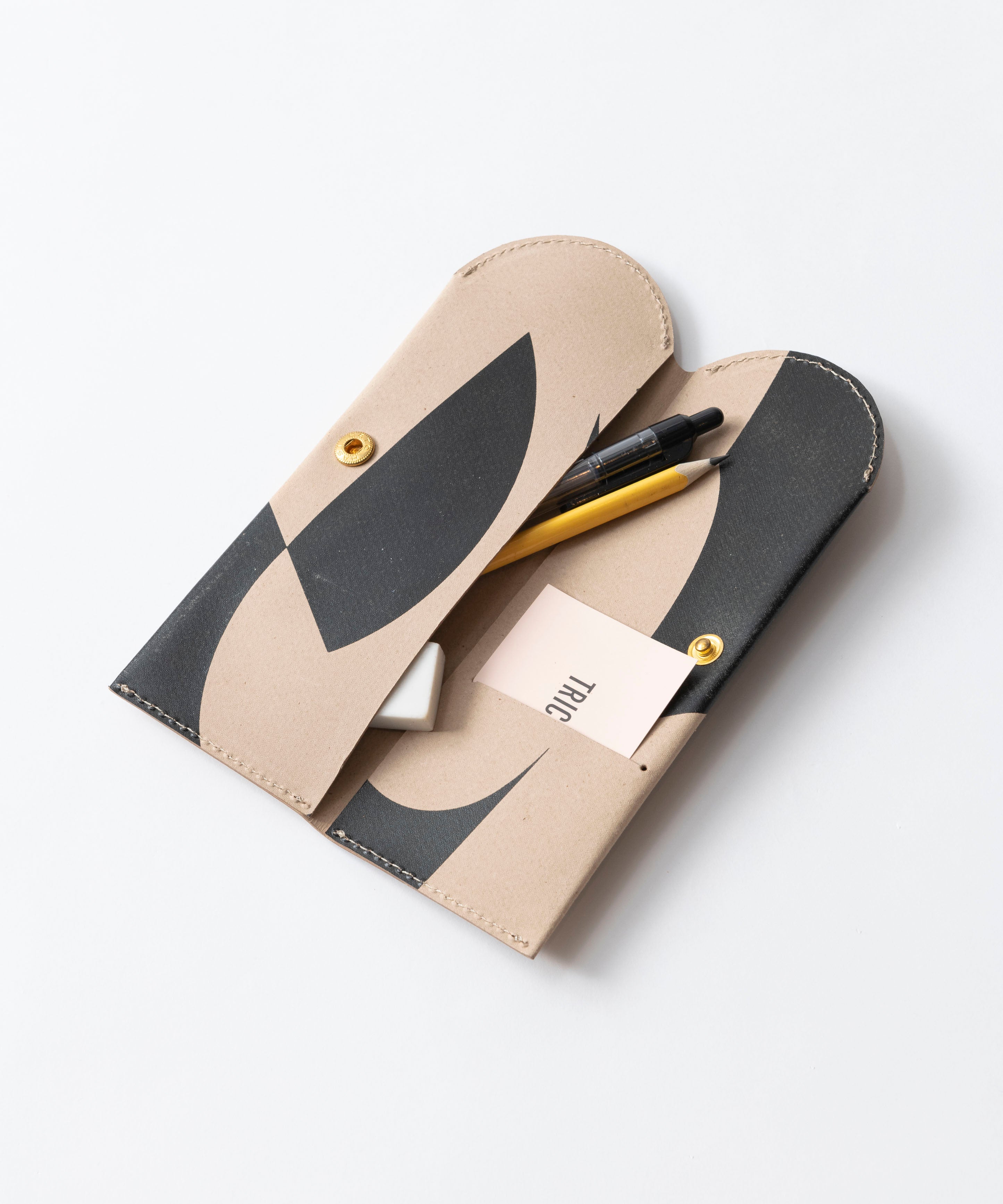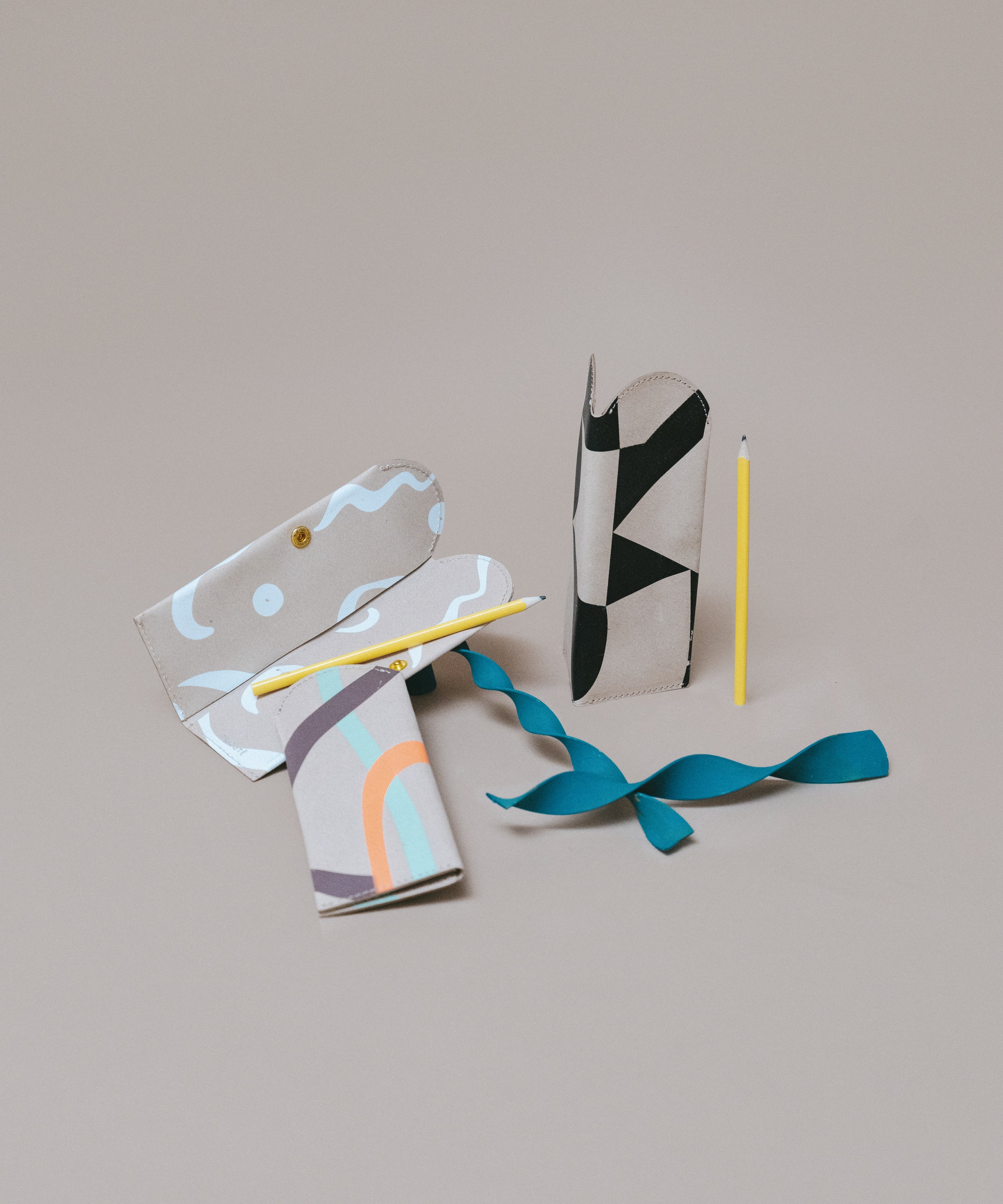 PEN CASE
SKU: TR31AC027-16-F
---
Details 
サイズ:高さ 20 × 幅 7.3 × 奥行き 2cm

Materials 
リサイクルレザー

定規やカッター、名刺などを入れておける、スリットつきペンケース。アーチが特徴的なデザイン。リサイクルレザーに大柄のプリントをしているため、1点1点異なる柄になります。柄は、3種類展開(METRO、FLOW、MOVE)

<お取り扱い上の注意>
この商品は経年変化により商品画像と色味が異なる場合がございます。また、経年変化やご使用による製品の劣化・損耗は避けられません。革は水分に大変弱いため、水分が付着するとシミや変色、色落ちや水ぶくれの原因となります。もし濡れてしまった場合は、早めに乾いた布で水滴を吸い取り、その後通気の良い場所で陰干しするよう心掛けてください。リサイクルレザーは天然皮革とは違い、粉砕した革を固めるための樹脂を含んでおりますので、クリーナーやクリームなどの手入れ剤を使用する場合、シミや色ムラを生じる恐れがあります。以上の点をご留意の上、お買い求めください。


Details 
Size : H 20 × W 7.3 × D 2cm

Materials 
RECYCLED LEATHER

Made in JAPAN

Pen case with slit for holding rulers, cutters, business cards, etc. The arch is a distinctive design. Large print on recycled leather, so each pattern is different. Available in three different patterns (METRO, FLOW and MOVE).

<Handle with care>
This product uses delicate yarns to prioritise its fashionability. Please be careful when taking on and off the item. Also, please hand wash when washing. Please avoid to use the tumble dryer.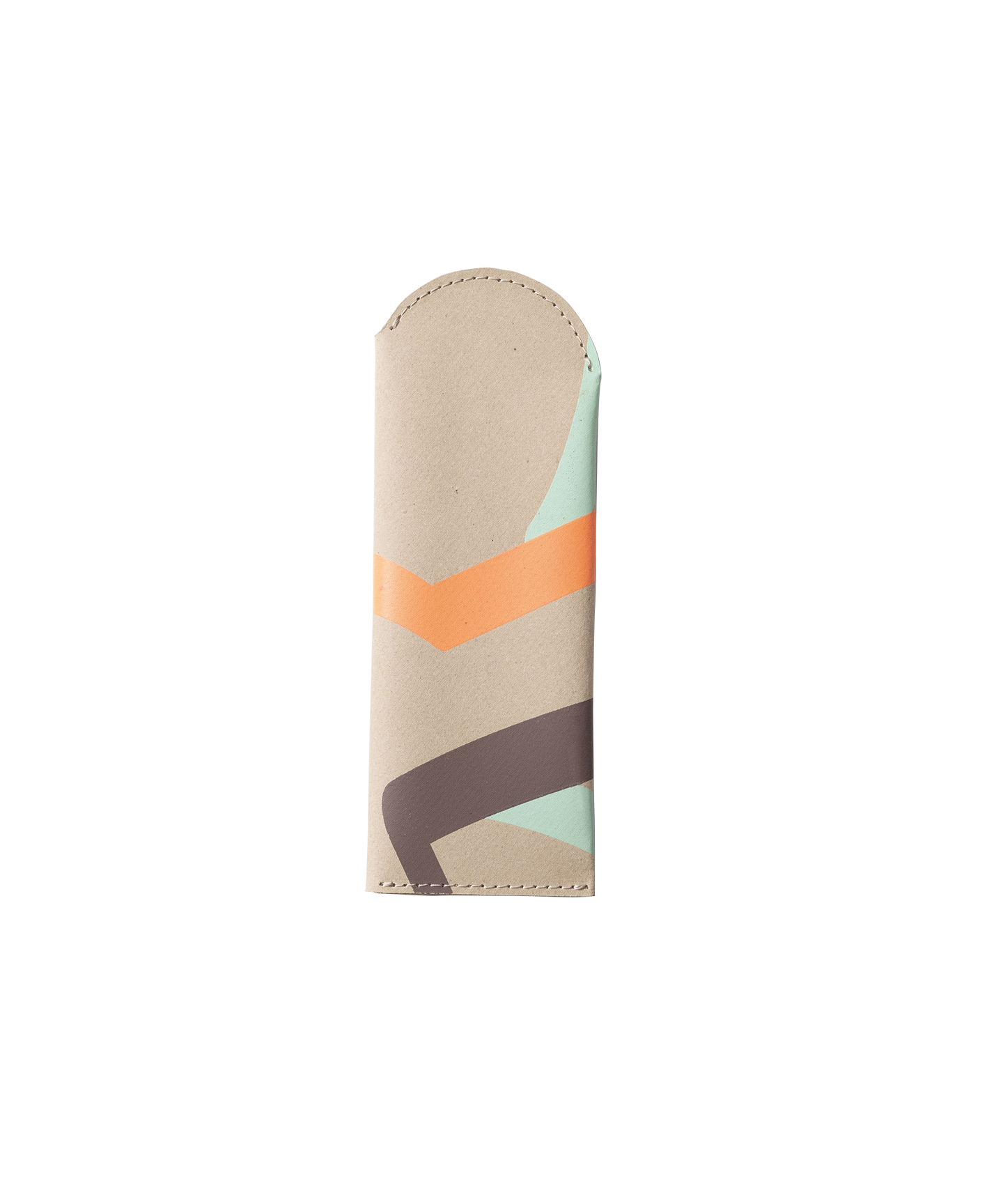 PEN CASE
SALE価格

¥2,970
通常価格

¥0